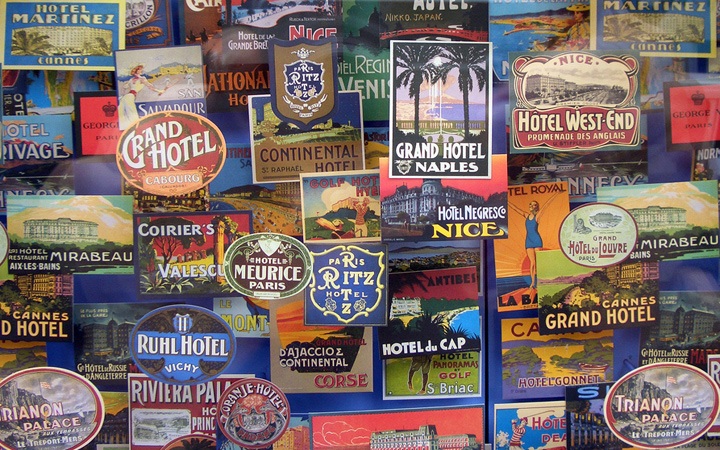 Back in January, I published this post with details of my travel plans for 2012. There was some skiing, some city breaks, a road trip and a cruise through the fjords – a pretty good year in store. And everything went to plan for the first few months of the year – skiing in Meribel-Mottaret in January, Champagne tasting in Reims in March, exploring Sorrento, Capri and Pompeii in Italy in April (though work meant I had to skip the TBU conference). So according to the plan I should now be heading off on my big trip of the year, exploring Canada by road and rail. But instead I'm at home in Cheltenham, so what happened?
Two big changes meant that my travel plans for the rest of the year started to come unravelled. Firstly I bought a house, and secondly I got offered a work contract for six months (which I needed to pay for the house!). So with not being able to take much time off this summer and not having the money to go far at the moment anyway, those travel plans for the rest of 2012 have had to be rearranged. Canada has been postponed until next spring, which leaves me with the rest of this year to fill with some new travels. So where to next? Here are my travel plans for the rest of 2012 (version two).
Prague in July
Prague was on the reserve list of places I'd like to squeeze in during 2012 and as it's not too far or expensive it's been upgraded to a definite, so I'll be spending my birthday on a long weekend there in July. I plan to do lots of wandering and take hundred of photos of the spectacular architecture around the Castle, Old Town and Charles Bridge, and to climb up to the top of Petrin Hill. I also hear the beer gardens are worth a visit so may have to spend some time there too. If you have any other tips of things I shouldn't miss while I'm there, please let me know.
Back to Paris in August
I can't manage a whole year without a trip to Paris, so will be heading back there in August to stay in the apartment in St Germain where I house-sat last year. I get to revisit some of my old favourite haunts and stock up on cheese and wine, and despite being there for six weeks last autumn I've still got much more to see – with the Jardin des Plantes, Grand Mosquée de Paris and some wine-tasting on the list so far. And who knows, I might even finally make it to the Palace of Versailles this time (tenth time lucky…).
Exploring the UK over the summer
I usually spend the summer months nearer to home to avoid the crowds and the higher prices, and see a bit more of my country. Though it'd be nice if the weather realised it's supposed to be summer by now as it still feels like winter. I've got a couple of visits planned – stepping back in time and dressing up 1950s style at the Goodwood Revival motoring festival in September and dodging the scooters at the Brighton Mod festival in August – and would like to see a bit more of my new home area, the Cotswolds.
And then? Who knows…
It's after that it all gets a bit vague. Normally I like to have a few trips planned to look forward to – to start researching and reading about and plan what I want to see and do. But this year I'll be embracing spontaneity and getting more comfortable with winging it. My work contract might be extended til the end of the year so I don't know how busy I'll be and how much money I'll have to spend. So it's going to be wait and see. The idea is to have at least a long weekend in September and then a longer trip at the end of the year. But who knows where – so far Morocco, Greece, Thailand, Croatia and Jordan are all potentials, and that's just this week's list, I could end up anywhere! And even for somebody who loves to plan, there's something quite exciting about that idea.
I hope everyone else's travels for 2012 are going a bit more to plan! Where will you be heading off to during the second half of 2012?