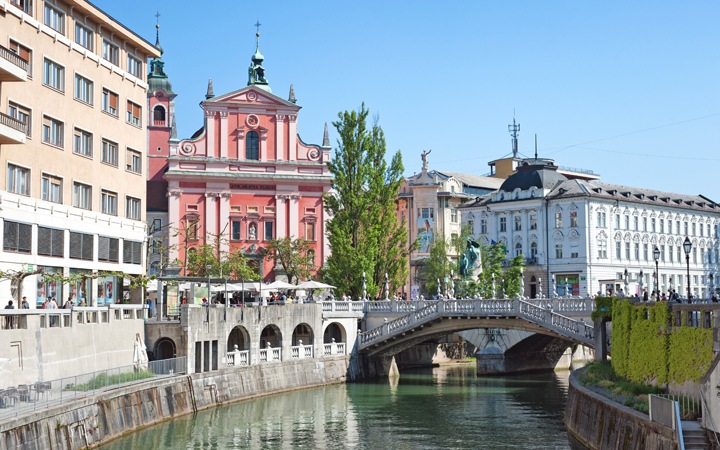 Over the years, I've become more and more of a light packer. I only check in baggage once or twice a year if I'm travelling long haul, and have downsized my carry on to a smaller suitcase. I'm happier the less luggage I have to cart around with me, but travelling without any luggage at all? That's a whole new challenge – and one MoneySuperMarket asked me to try out on my recent trip to Slovenia. It's all part of their #MSMLostLuggage blogger challenge, to highlight just how important it is to have travel insurance.
Over 15% of insurance claims relate to lost or damaged luggage, so it could well happen to you. Despite mainly travelling with carry on, I've lost my luggage twice – once it got left behind in Frankfurt en route to Budapest and delivered the next day, the other time it went missing for three days between Edinburgh and London on my disastrous non-trip to Canada. But this time I was leaving everything at home on purpose, with just a passport, purse, phone and Kindle to get me through. I did also bring my husband along with his fully stocked suitcase (of his own stuff only) and permission to borrow anything that would help. But five days of no camera, no guidebook, no spare clothes and no toiletries – how tough would it be?
Read more: 5 reasons to fall in love with Ljubljana
Day 1: Ljubljana
The Ljubljana forecast promised 20-degree dry weather (it lied), so I went for a travel outfit of vest top, cardigan and sandals. Getting through the airport with nothing but a handbag felt very liberating – the downside to my carry on packing is I'm normally pulling a suitcase around. Though without it I did have the odd panicky moment thinking I'd forgotten something. We arrived into a cloudy Ljubljana, but as we climbed out of the taxi in the city the heavens opened, with crashing thunder and pouring rain. As we sheltered under a shop awning I was already shivering and starting to regret choosing sandals as my only shoes.
Once the rain stopped and we checked in to our apartment, our first stop was the shops. Normally I'd go exploring and find a square to relax in with a drink at this point, but as it was almost 6pm and I'd no idea what time shops closed in Ljubljana, it was time for a bit of panic buying. Google came to the rescue with directions to a nearby H&M where I stocked up on the essentials – jumper, clean underwear, top to wear out that evening. The next-door Spar sorted me out with basic toiletries, and the DM pharmacy with some make up. By this time I was shopped out and in need of some food. We found an Italian restaurant which only had space on the terrace so I layered up my new clothes and huddled under a blanket to stay warm.
Bought: jumper, top and underwear (€44.97), deodorant, face wipes, toothbrush and toothpaste (€11.75), moisturiser, foundation, powder and eyeliner (€25.25).
Borrowed: a t-shirt to sleep in, socks to warm up my chilly feet, adaptor plug to change my phone.
Day 2: Ljubljana
Our first full day in Ljubljana was a beauty so we took advantage of the sunshine to climb to the top of the castle and wander along the canals. I knew the one thing I'd miss having most was my camera, so I borrowed my husband's (and kept it until we left!). Post-sightseeing I needed to get more clothes, so after not spotting any other shopping areas it was back to H&M for round two. After trying on far too many pairs of trousers and not finding anything I liked that fitted, I gave up and went for a Spritz instead. The search for warmer shoes went just as badly but I did find an umbrella just in time for another huge rainstorm.
Bought: long-sleeved top and vest top (€19.98), another top and umbrella (€45.98), mint tea bags (€1.19).
Borrowed: camera, hairbrush, mini shampoo and conditioner.
Day 3: Ljubljana to Lake Bled
Another morning of glorious sunshine in Ljubljana meant another trip to DM to buy sun cream and to top up the mini shampoo and conditioner we'd both been using. By this point I'd accumulated a fair bit of stuff, but with no suitcase to carry it in I had to resort to stuffing it all in a carrier bag to transport it back to the airport to collect our hire car. As we had no guidebook – or sense of direction – we also thought it was a good idea to pick up a Slovenia road map before heading to Lake Bled. Bled had more clothes shops than I was expecting so I managed to pick up a pair of shorts for our lake walk, giving me chance to do some washing so I had enough clean underwear – and trousers – to last the trip.
Bought: sun cream, mini shampoo, conditioner and shower gel, razors (€6.25), Slovenia road map (€8.10), shorts and vest top (€37.90).
Day 4: Lake Bled
A grey and chilly day in Lake Bled, so I was back in lots of layers for a walk through Vintgar Gorge. I also managed to clamber up a hill to a scenic viewpoint in my sandals. We finished the day off with a slice of Bled cream cake and a sunset walk around the lake. After spotting a sign for a hotel panoramic terrace we walked up to catch the sun go down over the lake, only to find that the gate was locked on the way down so we had to scramble underneath a fence to get out, trying to avoid getting my one set of clothes too muddy.
Bought: nothing other than cake.
Day 5: Lake Bled to home
Our final day in Bled started off with a mini road trip into the mountains of Kranjska Gora on our way back to the airport. My plastic carrier bag was bursting at the seams so I squeezed some of my clothes into my husband's suitcase. When we got to the airport I found out my Kindle battery was flat – a book lover's travel day nightmare. Luckily the tiny duty free shop in Ljubljana's departure lounge came to the rescue and a USB charger was my last purchase before heading home for a happy reunion with my bags!
Bought: USB charging wire for my Kindle (€11.99).
The verdict
I ended up spending a total of €213.36 (£167) – which doesn't sound too bad for five days, but is quite a bit for just a few clothes and toiletries. Especially when you think my share of the flight and accommodation cost for the whole trip was only £185. Luckily Slovenia isn't too pricey and has a decent selection of shops, but I can think of a few places I've been to in the past where things would've been a lot harder.
For me (and undoubtedly my husband) the worst part of the challenge was having to spend so much time shopping. I'm not the best shopper and normally in and out of clothes shops in five minutes flat. But having no clothes meant I had to find something to buy even if I didn't like anything. It was annoying having to duplicate the same toiletries and clothes I already had at home too. I did learn though that most things you can find if you need them, so don't get too stressed about packing everything you might possibly need. The only thing I desperately missed having was my camera… and maybe another pair of shoes!
My tips
Take a hand luggage bag of essentials on board with you so you at least have basic toiletries and a change of clothes to get you through the first night if your bag does get lost.
Choose your travel outfit carefully – go for layers and unless you're going somewhere with guaranteed sunshine I'd wear some decent shoes rather than sandals or flip flops which are easier to replace.
Make sure your checked in bags are well labelled – it's a good idea to have a piece of paper with your name and contact details inside the bag too in case the luggage tag falls off.
Make sure you have decent travel insurance in case the worst does happen.
Pin it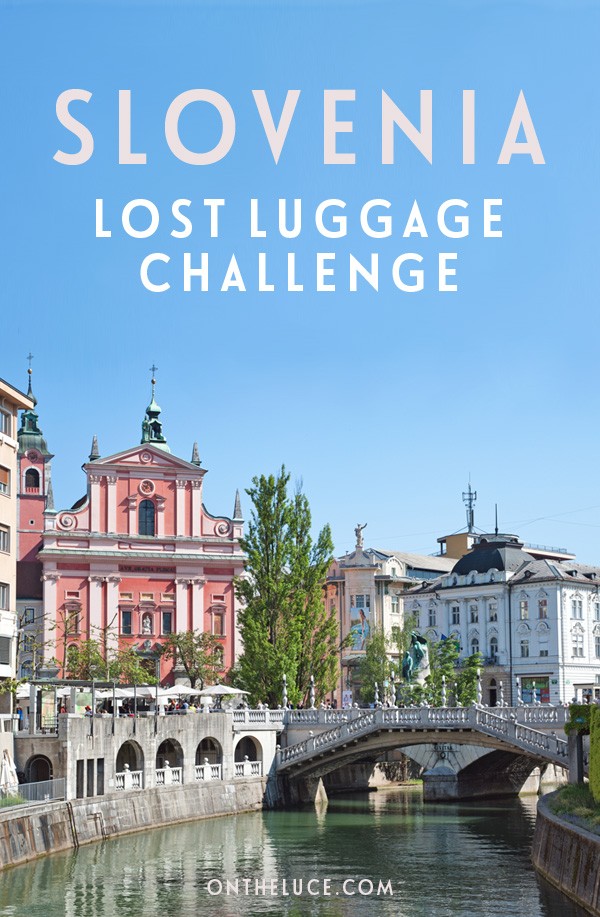 Big thanks to MoneySuperMarket for inviting me to take part in the challenge.