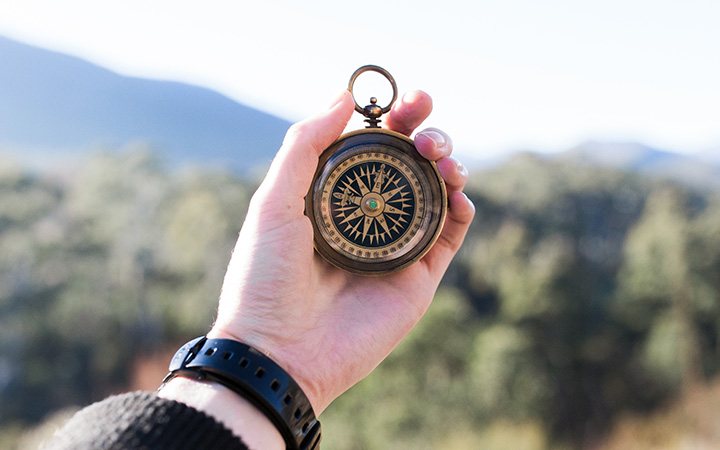 What type of travel planner are you? Do you book your flights months in advance and meticulously research the best places to stay, eat and visit before leaving home? Or are you a last-minute booker who just wings it when you get there? But how about taking it to the extreme and going on a weekend break where you don't know where you're going until you get to the airport? That's the concept behind travel company Surprise Trips. You choose the date, duration, airport and budget, but only find out where you're headed two hours before take off. I definitely fall into the travel planner category – I'm sure the research stage is half the fun – so how would I get on on a mystery trip with someone else taking the planning reigns?
Note: Surprise Trips are no longer in operation, but you can do a similar trip with srprs.me or Wowtrip.
Destination unknown
My travel companion for this trip into the unknown was my best friend Nicki. We've travelled around the world together – winging it 99% of the way – but relocations, mortgages, husbands and babies mean it's been a while since we took a trip together. We fixed on two nights in July departing from Gatwick, then left it to Surprise Trips to work their magic. All you know is that you'll be going to a city in mainland Europe, the flight won't be more than 3.5 hours long and you'll be staying in at least a three-star hotel.
The company works with 77 different European destinations – excluding the UK, plus Paris and Barcelona as most people have already been there. You can also eliminate three places you don't want to visit – mine were Seville, Tallinn and Riga as I'd either just been or had booked to go. Not having a clue where you're going does come with a few packing challenges. Should I pack sun cream or thermals? The flights are all hand luggage only so you need to pack light too. We got our first clue 72 hours before departure – a weather forecast. We were looking at 30–40 degree sunshine, though our trip coincided with a European heatwave which ruined any sneaky plans we had to try and guess where we might be heading.
The morning of the trip we arrived at the airport just in time for the big reveal. You feel like there should be a countdown or fanfare to go with it, but in fact you find out by email, which revealed our destination was… Madrid! It wasn't somewhere I'd have picked myself – central Spain in the height of summer sounded like craziness and I'd been in Spain a few weeks earlier. But I do love historic cities, tapas and sangria, so things were looking good. We did some frantic Googling of how to get from the airport to our accommodation, picked up a guidebook and some Euros from a cash machine, and we were all set.
I'm normally a bit of a nervous flyer but the excitement of reading about where we were headed and making plans worked as well at distracting me as the mini prosecco (guaranteed to turn easyJet into first-class!). Most trips use hotels, but we were actually staying in an apartment right in the centre of the city – which is just what I would've chosen myself. This is a new development for the site so there were a few teething problems in sorting out key collection, but soon we were all settled in and ready to explore.
A quick browse though the guidebook left us with a couple of must-sees, a few more maybes and lots of time for wandering, eating and drinking. No big plans meant no pressure and it was one of the most relaxing trips I've had in a while. For me the best thing about a surprise trip was that it gets you to visit places you wouldn't have chosen yourself. There were probably 10 European city destinations I'd have picked to visit over Madrid, but I loved it. There's always a chance you end up somewhere you don't fancy, but even then you're sure to discover a few hidden highlights that'll make you glad you went.
The verdict
So would I take another surprise trip? Actually I would! Although I love planning and researching trips, there's something very freeing about just turning up somewhere. Being planner-in-chief comes with a certain amount of pressure – you're the one who chose the hotel and who everyone expects to know where to go or what to do. This way everyone's in the same boat. I've travelled to quite a few European cities so there was a chance I'd end up revisiting somewhere. But I've already written about how much I love returning to destinations and not having a big 'to do' list makes for a more relaxed trip. I'll no doubt go back to my planning ways for most trips, but won't say no to a bit of spontaneity once in a while too.
Would a surprise trip suit you?
Up for the challenge? If so here are a couple of practicalities to bear in mind:
Do you live near an airport? If you're within easy travelling distance of an airport it makes things easier, as it's more difficult to book parking or train tickets if you don't know your return time. Flights aren't ridiculously early – our was at 11am, but because I live quite a way from Gatwick I couldn't have got there in time for check in so had to stay in an airport hotel the night before. The site covers 31 UK airports, though the bigger the airport the more options, and the harder it is to guess where you're going.
Are you flexible when it comes to accommodation? The hotels are three-star standard or above. But you won't know know which one you'll be in until the last-minute – so if you only stay in five-star luxury, have to have a pool, or have special requests like gluten-free breakfast then it might not suit you.
Are you on a strict budget? You set the budget for your trip before you book so you know what the flight and accommodation costs will be. But everything else – transport, attractions, food, drinks – you pay for when you get there. Prices vary hugely across Europe, so if you're on a budget you could find yourself somewhere pricey like Switzerland or Scandinavia where your travel cash won't stretch far.
Do you care about where you sit on the plane? Most flights are with budget airlines (though not Ryanair which is a bonus!) and as you can't check in advance you can't choose a seat. So this means you might not be able to sit together and will probably get lumbered with a middle/back seat. Though it helps to check in as early as you can, and you can sometimes pay a supplement to swap for a better seat.
Pin it