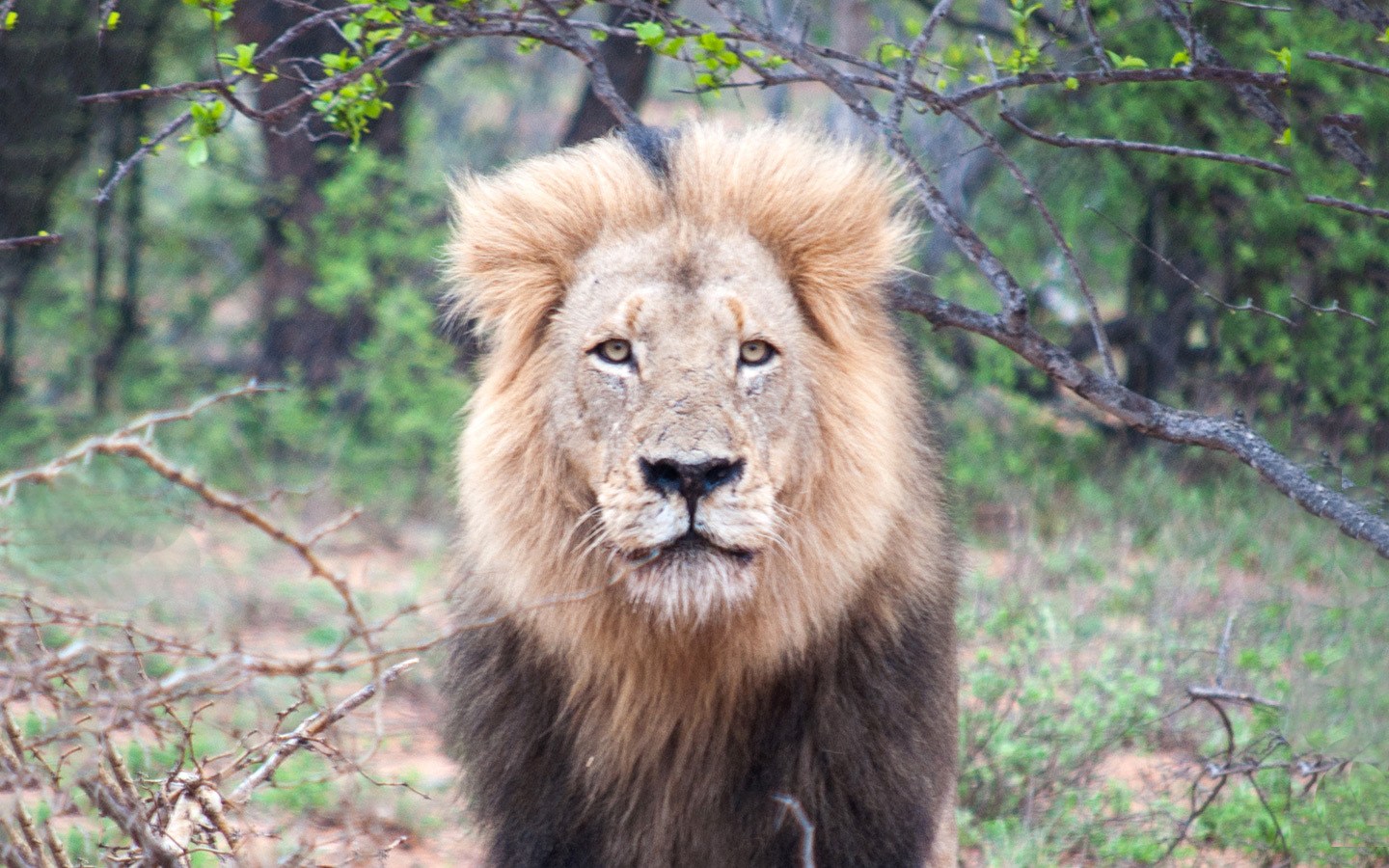 South Africa had been on my wishlist for longer than anywhere else in the world. It's got a bit of everything – wildlife, beaches, wine regions. The only downside is the long journey from the UK, so it's not exactly a weekend break. But if you can find a good flight deal, the value of the rand (with 100 rand getting you £5/€6/US$7) makes it a really affordable place to visit right now. But how much does it really cost to visit South Africa? Here I share my trip budget for a 10-night city and safari trip visiting Cape Town, the Kruger and Johannesburg.
Note: these costs are based on my travel style – mid-range with a touch of affordable luxury – so I keep costs down where I can to can splash out on special experiences. There's usually a mixture of hotels and apartment rentals, cooking and eating out, free activities and paid excursions.
Read more: Visiting Cape Town on a budget
Budget breakdown for 10 days in South Africa
Accommodation
Hotels in South Africa are pretty reasonable, but because we knew the safari would be a big blow-out, we tried to keep costs down in Cape Town to balance things out. So we chose a one-bedroom AirBnB apartment in Oranjezicht, right at the foot of Table Mountain. It cost 5850 ZAR/£308/$402 for five nights (which works out as £62/$80 a night or £31/$40 per person per night) and had a decent kitchen so we could save money by cooking some of our own meals. We also had access to a pool and the really friendly owners gave us lots of Cape Town tips.
The biggest expense of the trip was always going to be the safari. There are a lot of different options for a South African safari – from £1000 a night luxury lodges to budget public campsites. For my first safari I wanted to try out the classic game lodge experience, so we chose Naledi Bushcamp, set in the private Balule Game Reserve on the edge of Kruger National Park.
There's a huge choice of safari lodges in the Kruger area so it's always going to be a bit of a punt choosing one over the others. But Naledi Bushcamp had (justifiably) amazing reviews and a not-too-eye-watering price tag. At 17,700 ZAR/£934/$1214 for three nights (£350/$405 a night or £175/$202 pppn) it's still one of the most expensive places I've ever stayed in, but the price did include all our meals (excluding drinks) and activities while we were there.
We also spent one night sleeping on the overnight train between Cape Town and Johannesburg (included in transport costs below) and one final night in Johannesburg at the African Pride Melrose Arch hotel which cost 1820 ZAR/£96/$125 (£96/$125 a night or £48/$63 pppn). We didn't have much time in Johannesburg so picked somewhere which was easy to get to, had places to eat nearby and a pool to chill out by before we flew home.
Total accommodation cost: £1338/$1740 or £669/$870 per person – £67/$87 a day each on average.
Transport
Cape Town is easy to get around so we did a lot of walking, although we did take a taxi from the airport to our apartment (costing 300 ZAR/£16/$21) and a couple of Ubers. Uber is really cheap in Cape Town, so three shortish rides around the city only cost 145 ZAR (£8/$10) in total. We also used the sightseeing bus (listed under activities below) to get around to some of the places that were a bit further out, like the beach suburbs and Kirstenbosch Botanical Gardens.
We hired a car for the day from Cape Town to do our road trip down to Cape Point (465 ZAR/£25/$32). This was just booked the night before by searching for the closest car rental place with the lowest price, which ended up being Europcar. We also hired a car for five days from Johannesburg to get us to and from the game reserve. This was pre-booked with Sixt before we left home and cost 1450 ZAR/£76/$99, plus it was another 1400 ZAR/£74/$96 for petrol and road tolls (we covered around 1000km/620 miles altogether).
To travel between Cape Town and Johannesburg we took the Premier Classe overnight train, a budget-luxury option which costs 3120 ZAR/£164/$214 per person, including all your meals on board (and there is so much food!). And finally, to get to Johannesburg airport from the train station to collect our hire car, we took the Gautrain for 151 ZAR (£8/$10) per person one way.
Total transport cost (excluding flights): £271/$353 per person – £27/$35 a day each on average.
Activities
Most of the things we did in Cape Town were free – walking along the coast, listening to music at the V&A Waterfront, lazing in parks, visiting free museums. We did pay for a one-day ticket for the sightseeing bus (270 ZAR/£14/$19) which we used to get to the Kirstenbosch Botanical Gardens (60 ZAR/£3/$4 entry) and to travel down the coast to Camps Bay. The only other thing we paid for entry to was the Bo-Kaap Museum at 20 ZAR (£1/$1.50).
The weather was so windy while we were in Cape Town that we couldn't do two of the city's biggest attractions – the Table Mountain Aerial Cableway (255 ZAR/£13/$17) and the boat trip to Robben Island (320 ZAR/£17/$22) but would've if we could, so I'm adding them into the budget.
We also took a couple of day trips from Cape Town. The first was a private wine tour to Stellenbosch and Franschhoek (995 ZAR/£52/$68 each) – which well worth the cost for the amount of wine tastings we got. The second was a self-guided road trip to Cape Point via Muizenberg (free), Boulders Beach to see the penguins (70 ZAR/£3.50/$5), Cape Point (135 ZAR/£7/$9) and the Chapman's Peak Drive (a toll road which costs 42 ZAR/£2/$3 per car).
All our activities at the game lodge were included in the price, with twice-daily game drives plus an afternoon walk or trip to a hide. Tips are extra though and can be tough to gauge – articles I read say you should tip around 200–250 ZAR per day to your guide, 100–150 ZAR to your tracker and the same to the lodge staff. We ended up going for 1000 ZAR/£53/$69 (mainly based on how much cash we had left on us at the time!). And finally we took another sightseeing bus for a quick tour of Johannesburg on our last day (170 ZAR/£9/$12).
Total activities cost: £148/$193 per person – £15/$19 a day each on average.
Food and drink
Food – and especially wine – is such good value in South Africa, and we had some great, inexpensive meals. In Cape Town we tried to keep to a budget so we mixed up making our own breakfasts and dinners with lunches out. We did a couple of food shops at Woolworths and a local wine store (total 1104 ZAR/£58/$76) and ate out for brunch at the Company's Gardens café (200 ZAR/£11/$14) and the V&A Waterfront food market (160 ZAR/£8/$11). We also went out for cocktails in Camps Bay and Sea Point (358 ZAR/£19/$25).
Out of the city, we bought lunch at Lust Bistro on our wine tour (250 ZAR/£13/$17) and at Cape Point (560 ZAR/£29/$38), where there's a surprisingly smart restaurant with amazing ocean views right on the point. All our food was included on board the Premier Classe train and at the game lodge, but drinks were extra. We paid a bargain 170 ZAR/£9/$12 for two bottles of wine on the train and 560 ZAR/£29/$38 for drinks over the three nights at Naledi Bushcamp. Then finally we had a room service dinner in our hotel in Johannesburg as we arrived late at night (488 ZAR/£26/$33) and had lunch and drinks before flying home (447 ZAR/£24/$31).
Total food and drink cost: £226/$294 or £113/$147 per person – £11/$15 a day each on average.

The grand total
When you add it all up, the overall cost came to £1200/$1563 per person (£120/$156 per day). A safari's such a bucket list trip that it's worth splashing out on and South Africa's affordability means you can save on other things so the overall budget doesn't get too out of control. I absolutely loved it there and would definitely go back and explore some more of the country.
Lower budget? The easiest way to save money would be to cut safari costs by staying in one of the SANParks lodges or camps. They're state-owned so are more no-frills, but the locations are fantastic and you can either drive yourself around the park or join their ranger tours.
Higher budget? If you want to splash out, there are some gorgeous beachside hotels in Cape Town, as well as high-end restaurants and activities like helicopter trips over the city. You could also do a longer safari, stay in a luxury lodge, or do a fly-safari to a few different locations.
Pin it
This article contains affiliate links, where I get a small commission at no extra cost to you – thanks.