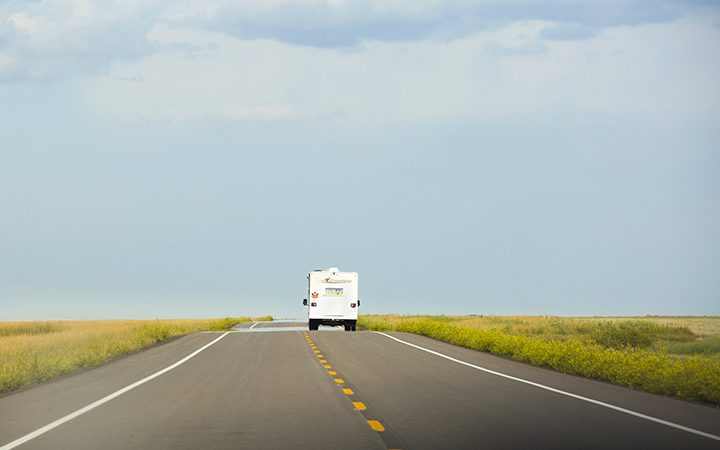 After falling in love with Canada last year, I'm heading back again to explore some more, and this time I'll be road-tripping through the heart of the country. It's all part of the #ExploreCanada road trip – a blogger RV relay across Canada. Travel with Kat did the first leg in Vancouver Island and Quirky Traveller is just finishing her route from Vancouver to Calgary. Then my sister and I take over for the longest stretch between Calgary and Toronto, before Heather on her Travels finishes things off from Toronto to Montreal.
Ours is probably the least-known section so I'm looking forward to showing you what there is to see. We've got around 3300km to cover in two weeks, which takes in four provinces (Alberta, Saskatchewan, Manitoba and Ontario) and three different times zones. It's my first time in an RV and I can't remember the last time I camped, so it's going to be an adventure! Here's where our route will be taking us…
Read more: Clueless about RVing? The first-timers guide to Canada by motorhome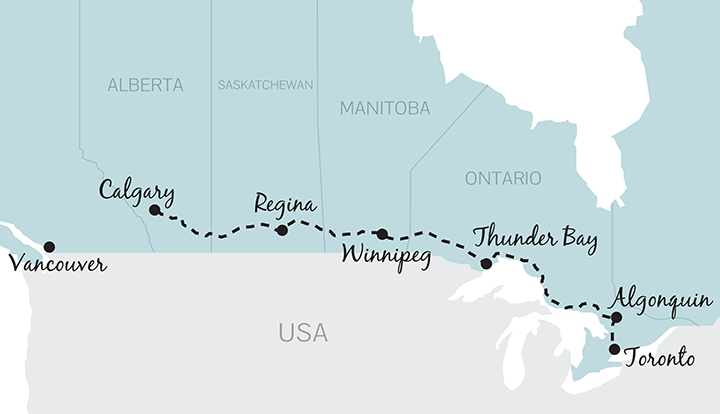 The prairies
After a night in Calgary we pick up our RV, get a briefing on how to actually work it, and set off. The first section of our route is full of wide open skies and long straight roads so we'll be covering lots of miles. From Calgary we join the Trans-Canada Highway and follow it almost all the way to Toronto. We travel east through the grasslands to our first overnight stop at Medicine Hat. Then it's over the border into Saskatchewan for two nights near Regina. We're there for Canada Day so will be checking out the parades and fireworks. Then we have a long drive across the border into Manitoba for an overnight near Winnipeg.
The lakes
Across the border into Ontario we swap the prairies for lakes – the province has over 250,000 of them. From now on we'll be travelling smaller distances and staying in campsites in Ontario's state and provincial parks, so will have some stunning wilderness scenery. Our first stop is Aaron Provincial Park, then it's on to Kakabeka Falls near Thunder Bay. We'll be following the highway around North America's largest lake to Lake Superior Provincial Park where we spend two nights and do some hiking and swimming. Next we carry on around Lake Huron to Killarney Provincial Park for another two nights to check out the views and explore the waterways by canoe. Our final park is Algonquin, a huge expanse a quarter of the size of Belgium. We have two nights there and will be going bike-riding and moose-spotting on another canoe trip.
The city
After that we swap the wilderness for the city, and after dropping off the RV we head into Toronto for a night at the glam Thompson Hotel. We have just a day to explore the city so will see how much we can squeeze in. Top of the to-do list are a trip to the top of the CN Tower, lunch at St Lawrence Market, a visit to the Royal Ontario Museum and a drink in the Distillery District. And then it'll be time to head home.
So that's our road trip route – what do you think? And do you have any tips of places we shouldn't miss along the way? You can follow our progress on Facebook, Twitter and Instagram (wifi permitting!) and with the #ExploreCanada hashtag.
Pin it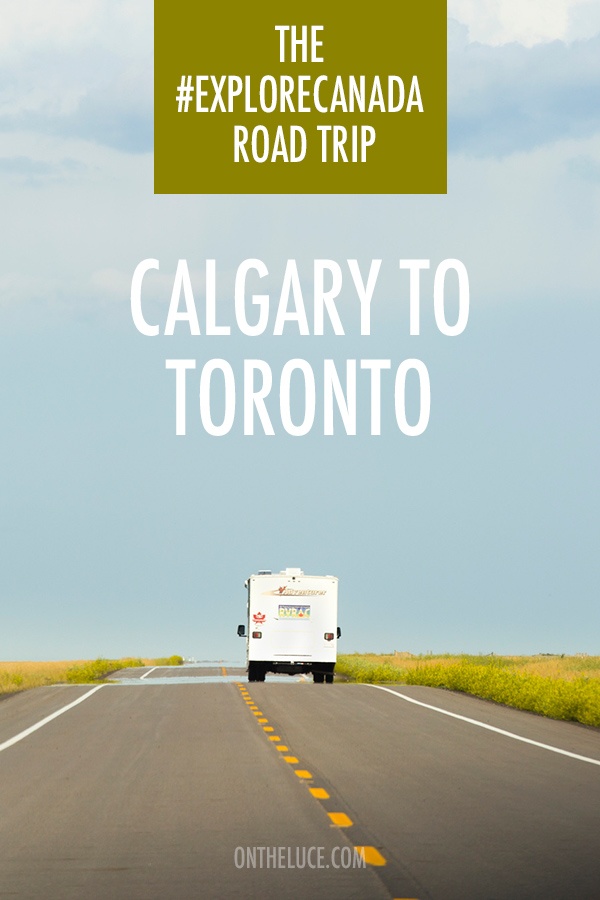 All photos courtesy of the Canadian Tourism Commission.