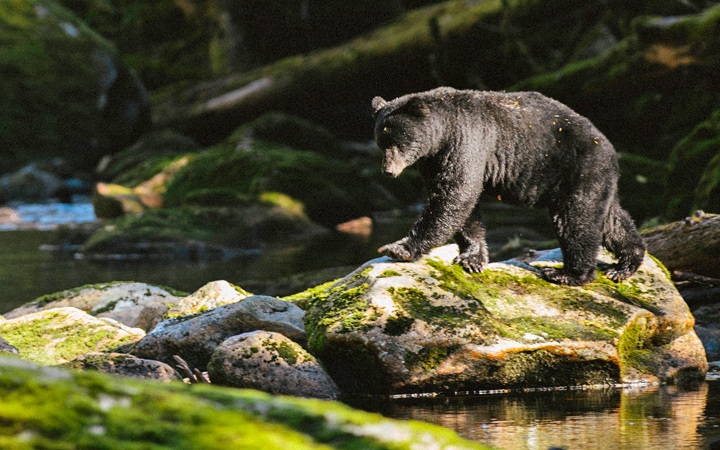 Canada has been top of my travel wishlist for so long – and with good reason. It's the perfect combination of modern city life meets wilderness wildlife adventure. Though with over 5000 miles from coast to coast you'd need a while to see it all. So I'm starting with a province which brings together some of the country's best features in a much smaller area (by Canadian standards at least) – British Columbia. Along with fellow bloggers Travel with Kat, Quirky Traveller and Tips for Travellers, I'll be spending a week exploring the coastal area around Vancouver Island – home to Vancouver and Victoria, two cities on the edge of nature. This part of Canada has some of the country's most accessible wildlife, so I'll be keeping my eye out for grizzly and black bears, as well as orcas, humpback whales, moose, beavers, wolves and eagles as we travel around the island. So here's what my first trip to Canada has in store…
Victoria
Our first stop is Victoria, on the southern tip of Vancouver Island. The capital of British Columbia is a historic city built around the waterfront, and we'll be spending two nights at the Grand Hotel Pacific, right on the edge of the harbour. Victoria has Canada's mildest weather so I'll be hoping for some sunny days for my exploration of the city. I'll be taking part in The Pedaler's Eat, Drink and Pedal cycle tour, where we'll be filling up on stops at local food producers before burning it off on the bike. And there'll be yet more eating with dinners at Victoria restaurants Canoe Brewpub and North 48.
Campbell River
Next we leave Victoria behind and head north up Vancouver island towards the small town of Campbell River. We'll be passing through pretty harbours, deserted beaches and ancient forests along the coast on the way. We also stop off at the Blue Grouse Winery, a vineyard on a hillside in the Cowichan Valley, where we'll be tasting some of their wines. In Campbell River we have one night at the Comfort Inn, and will be spending the afternoon at Painter's Lodge, where we'll be taking a wildlife-spotting boat trip around the harbour before dinner at April Point, across the water on Quadra Island.
Great Bear Lodge
From Campbell River we head on north to Port Hardy, almost at the top of Vancouver Island, where we pick up a sea plane for a flight over the Queen Charlotte Strait to Great Bear Lodge. This floating lodge is set amidst Canada's Great Bear Rainforest – over 70,000km² of cedar and spruce forest that's home to grizzly, brown and Kermode bears. We'll be spending two nights at the lodge, heading out by boat and on foot to spot bears. At this time of year they're coming out of hibernation so will hopefully be slow enough for me to get some good photos! The lodge has its own biologist who'll be teaching us about bear behaviour and we'll be sleeping on the water in a cosy eco-lodge miles from anywhere.
Vancouver
From the wilderness we head back into civilisation for our last destination – the city of Vancouver. We just have one night in the city (I already know I'm going to want to go back), where we'll be staying at retro-style boutique hotel The Burrard. We will be exploring Vancouver on a breakfast, coffee and food truck walking tour with Tours by Locals before getting back in the saddle for tour with Cycle City Tours that takes us past some of the city's best architecture and street art. Then our final stop is at Sandbar seafood restaurant on Granville Island before we board the plane and head back home.
Inspired? Discover more about what Canada has to offer at www.keepexploring.ca. I'll be posting updates live from the trip on Instagram, Twitter and Facebook – look out for the #ExploreCanada hashtag.
I'll be travelling to British Columbia as a guest of Destination British Columbia for the #ExploreCanada Spring Watch project supported by the Canadian Tourism Commission in partnership with Travelator Media.
Do you have tips for things I should see and do in British Columbia?