Springtime in the Netherlands means one thing – tulips – and if you want to see them in their thousands, the place to go is Keukenhof. Not far outside of Amsterdam in the town of Lisse, Keukenhof is the world's largest flower garden. There are over seven million bulbs planted here each year, with daffodils, hyacinths and orchids as well as tulips in every colour imaginable. The gardens stretch over 32 hectares with lakes, sculptures and pavillions in amongst the flowers. Keukenhof was set up by the mayor of Lisse in 1949 as a way for tulip growers to show off their latest hybrid varieties. But now it's a huge tourist attraction, pulling in almost a million visitors over eight weeks each spring to be wowed its colours and perfumes.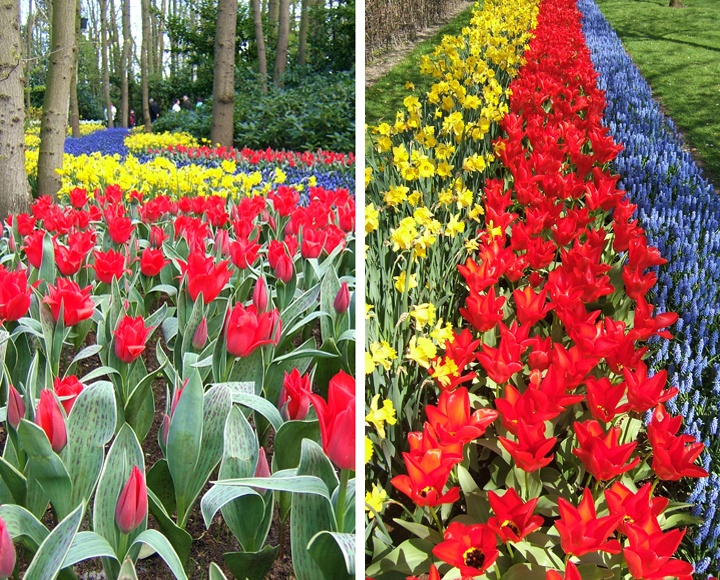 The details
Keukenhof is located in Lisse, 45 minutes outside of Amsterdam. Buses run to the gardens from Leiden or Schipol, and if you're coming from Amsterdam you can get the 197 bus to Schipol and change there. The gardens are open 8am–7.30pm from 23 March to 21 May 2017. Entrance costs €16 for adults or €8 for children 4–11, or there's a combi-ticket which also includes bus travel from Amsterdam (€29 for adults and €12,50 for children or €24 from Schiphol, Leiden and Haarlem). You can also book online through Ticketbar to skip the queue – you don't need a printer and can show the tickets on your mobile.
Pin it
This article contains affiliate links, where I get a small commission at no extra cost to you – thanks.