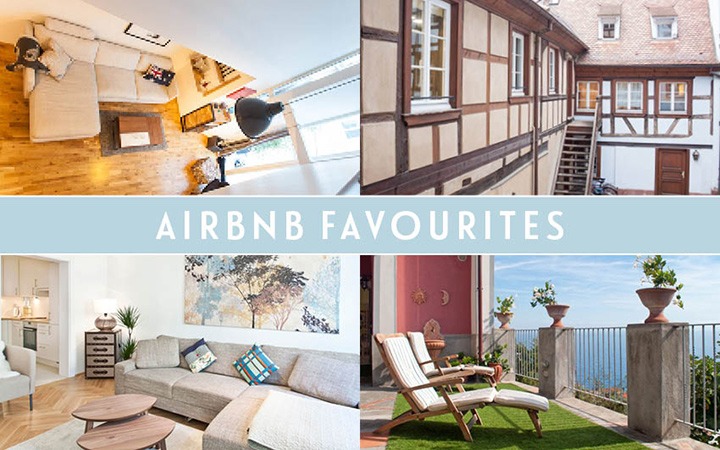 I'm a big fan of apartment rentals when I travel – I love having my own space to relax in and getting to know a new neighbourhood, exploring its cafes, shops, bars and hidden corners. It can also save you money too, especially if you're happy to self-cater some of the time or travelling with a group. The only problem is knowing where to look for the perfect place, and narrowing it down from the hundreds of options. One of biggest sites for booking rental accommodation is AirBnB, and this summer I put them to the test with four stays in four different cities around Europe – and they didn't disappoint. Here's how I got on, as well as some tips if you're new to AirBnB and thinking of giving it a try for yourself.
More AirBnB favourites: Berlin, Amsterdam, Annecy & Hebrides
Bergen, Norway
Bergen is a pricey place, where budget hotel rooms are £130 plus a night, making rentals a good option. We originally booked a smaller apartment but as the owner was doing some work on it he moved us to his own place – a quirky little wooden house built in 2006. It's located on a steep cobbled street in Nordnes, a few minutes' walk from Bergen's waterfront, with cafes and a supermarket nearby. The house is set over two floors, with one double bedroom plus a double bed on a galleried walkway upstairs, then a bathroom and open-plan kitchen, diner and lounge downstairs. The corner sofa turns into another bed so it can sleep six people in total, so we had plenty of space to spread out. As the owner lives here some of the time there were lots of personal touches, like books and records to borrow and kitchen ingredients we could use.
What I loved: the homely feel and the fab map pinboard in the kitchen.
What I didn't: no TV (normally I wouldn't care about this but it was the Eurovision final – my guilty pleasure – while we were there and it doesn't work so well on the radio!).
The cost: three nights in May for two people cost £291 in total (£48 per person per night).
Strasbourg, France
Right in the centre of Strasbourg, only a few minutes walk from the pretty Petite France area and about 10 minutes from the cathedral, this apartment is located on a pedestrianised cobbled street. It's only about 10 minutes from the train station too which saves on taxi fares. Tucked away through a doorway and down a little passageway, you come out into the courtyard of a traditional half-timbered Alsatian building. The apartment is on the first floor and is a total contrast to the outside of the building – ultra-modern with polished wood floors and lots of white – though there are a few original details, like the wooden beamed ceilings. There's one bedroom and a sofa bed in the lounge, with plenty of space so it doesn't feel cramped even with the bed out. The kitchen's well designed with lots of storage, and probably better equipped than mine at home, though there's only a breakfast bar seating area rather than a dining table.
What I loved: the mix of historic building with modern design, and the incredibly well-equipped kitchen.
What I didn't: the bathroom has an opaque glass door which isn't hugely private, so you probably want to make sure you know your fellow guests well!
The cost: three nights in July for four people cost £384 in total (£32 per person per night).
Vienna, Austria
Not knowing Vienna very well I picked a location a bit at random, but couldn't have got better than this apartment. It's right on the Ringstrasse – the road circling many of Vienna's top attractions – and just across the road from the Burggarten park and Opera House. So you can easily walk to anywhere in the centre, with a tram stop outside and a couple of metro stations nearby if you're going further afield. The apartment's on the fourth floor of a lovely historic building, with high ceilings and big windows. It's been beautifully decorated with lots of muted colours along with interesting touches like the suitcase chest of drawers. There's one double bedroom and a corner sofa that turns into a double bed. The kitchen is clean and modern with a new cooker, microwave and dishwasher, and there's a dining area in the lounge. There are a couple of Spar supermarkets within a few minutes walk and it's not far to the Naschmarkt either.
What I loved: being right on the Ringstrasse and the beautiful building and decor.
What I didn't: the incredibly hot weather made it hard to sleep so a fan would've been useful.
The cost: three nights in July for four people cost £307 in total (£26 per person per night).
Praiano, Amalfi Coast
Praiano is one of the Amalfi Coast's more peaceful villages. You're about 20 minutes drive from Positano and Amalfi but away from the crowds. Like the rest of the coast it's a seriously hilly place, so be prepared for lots of steps, and unless you're a fearless driver (and not worried about denting your hire car) the buses and boats are the best way to get around. Villa Rojo is on the ground floor of a pastel pink building, halfway up a hillside on the edge of Praiano, with a supermarket two minutes walk uphill and a beach 10 minutes downhill. It can sleep six, with two large double bedrooms each with their own balcony, as well as sofa bed. There's a small galley kitchen and a lounge with dining area, but if it's sunny you won't spend much time inside. The apartment's huge terrace has fabulous views out to sea and across as far as Sicily, with sun loungers, an outside dining table and BBQ, all surrounded by flowers, herbs and fruit trees.
What I loved: watching the boats go by from a terrace lounger, with a G&T with lemon straight off the tree.
What I didn't: if the weather was bad and you couldn't go outside, the lounge is a bit small for six people.
The cost: six nights in October for four people cost £907 in total (£38 per person per night).
My AirBnB tips
If you don't already have an account, sign up with this link to get £25 credit towards your first stay.
You can search by location, with or without specific dates, and filter the results by whether they are an entire place, a private room in someone's home, or even a shared room.
Read the reviews carefully – especially if you are going to be sharing with the owner – and you can contact the owner through AirBnB if you have any questions which aren't answered in the listing.
Beware that prices listed in the search don't include the cleaning fee and AirBnB's service fee, which will add about an extra 20% (these are displayed when you go through to the individual listing pages).
You can create 'Wish lists' to save properties you like, which can be public or private – useful if you're travelling with a group you can share them with other people so they can see which they prefer.
Booking is on request so I usually find three or four possible places I like then contact them in order of preference, though if you're short on time it's worth contacting a couple at a time. The host's profile will give you an indication of what their response time usually is.
Pin it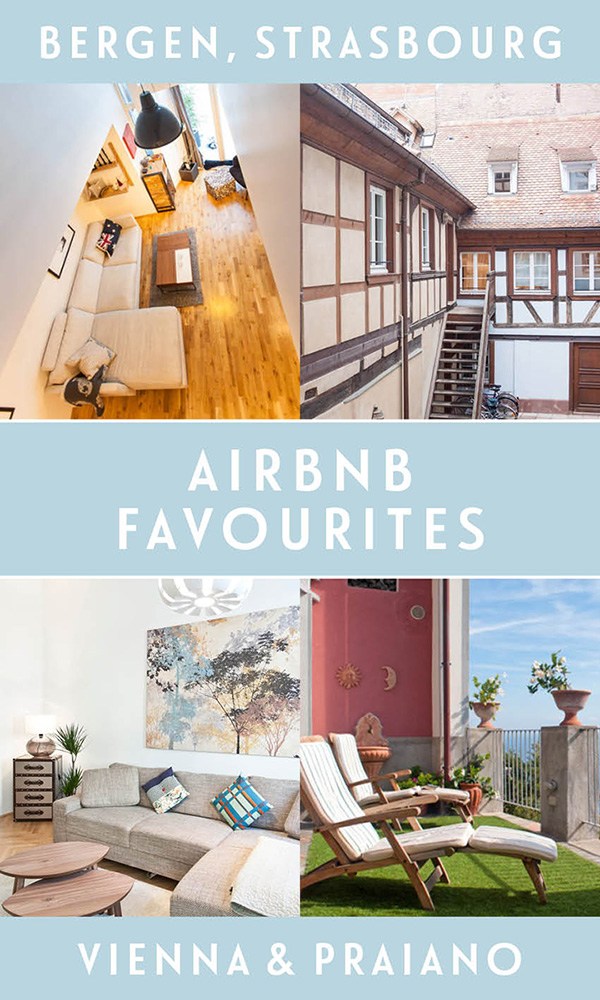 Some images are courtesy of AirBnB but I booked and paid for all my stays myself. This article contains affiliate links, where I get a small commission at no extra cost to you – thanks.