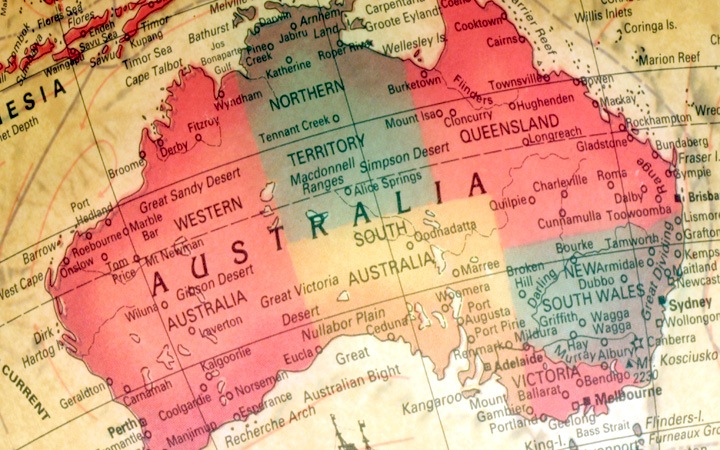 What was your greatest journey? I was challenged to answer this by Cathy of Mummy Travels in a new blog meme and it's a tough question. Greatest can mean so many things – longest, furthest, most fun, most inspiring. And I've had a few journeys that could qualify. There's the great journeys in terms of geography, like a 48-hour train trip across India or two days on the slow boat up the Mekong River from Laos to Thailand. Or the great personal journeys, like travelling around New Zealand for six weeks on my first solo trip or my first experience of the sights, sounds and smells of Asia on a university field trip to Thailand. But for me, my greatest journey had to be a magic combination of eventful, fun, inspiring, emotional and above all memorable, and one trip stuck out in my mind – my travels around Australia.
My best friend and I arrived into Sydney the week of my 25th birthday, and spent almost a year in Australia on a working holiday visa (mostly travelling, not much working), exploring every corner of the mainland. It was definitely an epic trip in terms of distance as over the 11 months I travelled over 12,500 miles overland by train, car, bus and boat. But it was also epic in so many other ways, from the amazing places I saw, the adventurous experiences I never imagined I'd have, and the friends I made from all over the world. Friends I still have in many cases – I'm meeting up someone this weekend from a hostel I worked at in Brisbane who is over from Australia – even though this was pre-Facebook/Twitter and you actually had to write emails or call people to stay in touch!
Not being the most outdoorsy or sporty type, I'd never have imagined I'd be climbing up a 50-metre-high tree held on only by willpower and some metal spikes in the trunk, diving on the Gold Coast, or doing a three-day canoeing trip down the Ord River and wild camping under the stars. Australia definitely brought out a new side of me. The colours and scenery of the country really blew me away – the bright white sand of the Whitsundays, the lush greens of the Daintree Rainforest, the turquoise sea of Coral Bay and the red of the rocks in the Olgas. I also owe my love of wine to Australia – tasting trips out to the Barossa Valley and Margaret River were my first visits to wine regions and I still get a kick from buying a bottle from one of the vineyards I visited out there. I did have to face a few fears too, the big one being spiders. After hearing so many horror stories about the creepy crawlies of Australia, they weren't as bad as I expected (either that or I perfected my selective spider blindness). And the more cute and cuddly native animals made up for it.
Not everything went entirely to plan though. After celebrating my first night in Sydney I attempted an ambitious jump down some steps to the beach (a bit of wine-related overconfidence) and broke my ankle in two places. Hopping round Manly on crutches for eight weeks did wonders for my arm muscles, if not my bank balance after plans to work had to be abandoned for a while. I did try a few classic backpacker jobs though – the worst would be handing out dry cleaning leaflets and the oddest was working for a prop company, decorating giant shoes with glitter for a casino display. But mostly I took the chance to see and do as much as I could and put off thinking about the overdraft til I got home.
Over the trip I travelled with friends – old and new – my sister, on group tours and on my own. I went from being shy to being confident enough to start chatting to anyone, from a travel novice to a seasoned backpacker who could repack her whole backpack in the three minutes before checkout time. Just under a year after arriving we headed back to the UK, with tans, new friends, fantastic memories, and in my friend's case a future husband picked up in a Cairns bar! Can't get much greater than that.
So that was my greatest journey, but what was yours?
Pin it