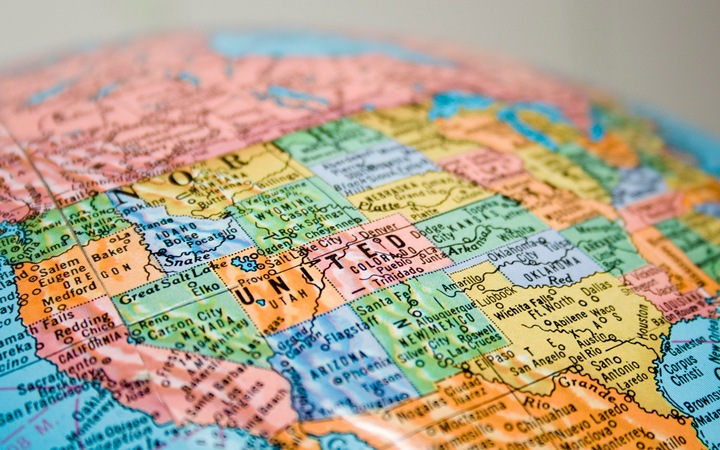 After writing about my highlights from the US National Parks I've visited in the southwest, it got me thinking about the other parks in the USA that top my wishlist. The country has 59 different National Parks, which cover a huge range of spectacular landscapes – all the way from the coral reefs of the Dry Tortugas (Florida) to the icefields of Kenai Fjords (Alaska). There's even a tropical island in the Pacific in amongst them (American Samoa). Visiting them all would be an amazing travel challenge, but to start me off I've come up with a list of the six parks I'd most like to visit. Which would you choose?
The Everglades
As with a few other travel destinations on my wishlist, this one comes from a TV series. Though in this case it's one I watched almost 30 years ago – Gentle Ben. I might not be able to remember much about the show (a kind of Lassie meets Yogi Bear), but I've never forgotten the slightly surreal image of a black bear riding on a air boat through the Florida Everglades. The Everglades are the largest subtropical wilderness in the US and the National Park was set up to protect its fragile ecosystem, with rare wildlife like turtles, manatees and panthers living there. You can see the park from land by hiking and cycling trails, or from the the water by kayak or boat trip. Though you're unlikely to spot any bears.
Hawaii Volcanoes
I climbed my first volcano last year, but although Vesuvius is still active, it's more of the silent menacing type of activity than the active lava-spewing version. But at Volcanoes National Park on Hawaii's Big Island you can see the volcanic activity that created the island chain in action. The park covers two of the world's most active volcanoes – Kīlauea and Mauna Loa. The Halema'uma'u Crater has been erupting since 2008 so you can see gas plumes and fiery rocks glowing at night. Or hike through sulphur tubes, steam vents and lava flows. After years studying geology it'd be amazing to see all the theory come to life.
Death Valley
Now I do like it warm, but the extremes of Death Valley, where temperatures reached 54°C this year, might be a bit hot for me. Straddling the California–Nevada border, this is one of the most inhospitable places in the world and the hottest, driest and lowest place in the USA. It's another place for geology fans, with examples of rocks from most of the earth's geological eras exposed by the harsh conditions. There are sand dunes, salt pans and rocky mountain slopes. But it's not as dead as its name might suggest, with wildlife like foxes and bobcats venturing out after dark and huge blooms of wildflowers in spring.
Glacier Bay
From intense heat I'm moving to the opposite extreme with my next choice, Glacier Bay National Park in Alaska. This marine wilderness is made up of fjords, glaciers and snow-capped mountain ranges. When the area was discovered in 1794 it was covered in a thick layer of ice, but the glaciers have retreated by 65 miles. The newly exposed land has slowly come to life with new vegetation and animal species. But I'll have to get over my dislike of boats to visit, as most of the park is only accessible by sea. It's the best way to get out into the clear water of the fjords to see seals, porpoises, humpback and killer whales.
Yellowstone
Established in 1872, Yellowstone was the original US National Park and the first in the world. It's centred over a giant volcanic caldera, and the violent forces deep underground which formed the park millions of years ago still make themselves known in the geysers, hot springs and steam vents. It reminds me of Wai-O-Tapu in New Zealand with its steaming pools of bright coloured water, bubbling mud and pungent sulphur smells. There's more than just geology here though, with the park being a sanctuary for Rocky Mountain wildlife like bears, bison, wolves, moose, deer and coyotes.
Yosemite
And finally there's Yosemite National Park. It looks a bit like Switzerland crossed with New Zealand, with 1200 square miles of sheer granite cliffs, lush meadows, waterfalls, lakes and giant sequoia trees. I've seen so many fantastic photographs of the park I can't wait to get out there with my camera (and a few spare memory cards). They even run free guided photo walks if you want to follow in the footsteps of Ansel Adams, whose iconic black and white shots were inspired by the park. The scenery might tempt me into doing a few longer hikes too, to catch some of the best views.
Which is your favourite US National Park? Or where would you most like to visit?