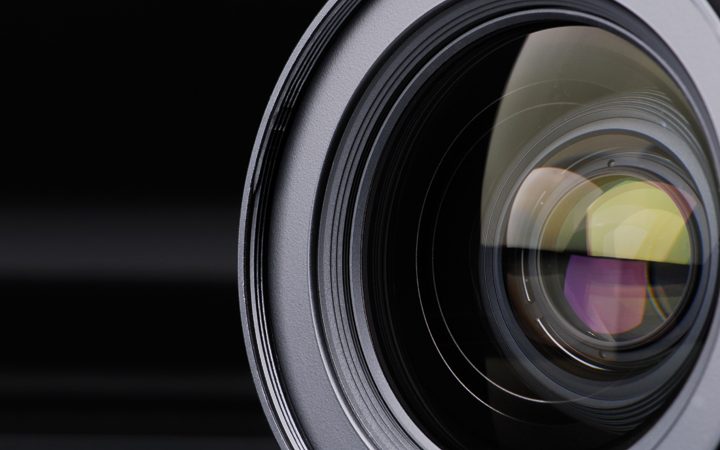 I love taking photos to capture the places that I've seen around the world and bring back amazing memories (as well as looking good on my walls). But once you start getting interested in photography and want to go beyond a simple compact camera, you're entering a whole confusing new world of different lenses and equipment, so how do you choose what you really need for good travel photography?
It's hard to find a balance between having all the photographic kit and actually being able to make use of it. I've seen both extremes – from someone taking photos of the New York skyline using an iPad because they didn't want to carry a camera, to travelling with someone who carted round a huge DSLR, five lenses, a tripod and a laptop worth a whopping £5000 in a bag I couldn't even lift. So what do you really need to take a good travel photo without having to worry about carrying expensive, heavy kit? I'm no photography expert but these are my recommendations if like me you're less National Geographic cover-shooter and more lazy traveller who doesn't want to carry around – or buy – an entire camera shop.
Cameras and lenses
For my first foray into DSLRs I chose the Nikon D5000 (now replaced by their Nikon D5600
) as it was easy to use, not too expensive, pretty lightweight (it has a plastic rather than aluminum body like the more high-end models) and I could actually hold it still (some were so big and heavy that my hand started to shake straight away – though that probably says more about my upper-body strength than anything).
Once you have the camera, the biggest decision for DSLR owners is what lenses to buy. Money and weightlifting ability permitting I'd have a lens for every situation – wide-angle, zoom, macro, fish-eye. But unfortunately the budget isn't up to it and I'd rather have a couple of quality fast lenses than lots of cheap ones. There's a lot of debate about the best lenses for travel photography and it will depend whether you're more a landscape, wildlife or people photographer and where you're going. At the moment I have an Nikon 18–55mm
lens that came with the camera, which is an all-purpose lens I use a lot, and a Nikon 35mm
fixed lens which is great for portraits and at night as it goes down to f1.8. Next on the wish-list is a wide-angle lens as I love taking landscape shots, so have my eye on a Nikon 10–24mm
.
There will always be some places that a DSLR isn't really suitable for – doing sports like skiing when you don't want to damage it (or yourself by falling on it) or on the beach with all that water and sand – so I always carry a compact camera too. I have an old Olympus Mju which is waterproof and shockproof so I can use it anywhere and don't have to worry about damaging it. It's now been superseded by their Tough
range which are now freezeproof and can shoot movies too.
Tripods
To carry a tripod of not? Although they make a massive difference if you are doing a lot of night-time or HDR photos, even the lightweight ones can be unwieldy and awkward to carry. I've usually gone without unless I'm doing a road trip so I don't have to carry it. It's useful to practice to see how long a shutter speed you can hand-hold your camera for without getting all blurry, and if I've had to use a higher ISO and it looks grainy then I've found converting to black and white and doing some noise reduction and smoothing gives a nice effect. When I need some extra help to keep a steady hand I often manage to find a handy bench or bin to lean on, or even leaning against a lampost can help. Otherwise a GorillaPod
is easier to carry than a tripod and you can attach it to posts or railings as well as using it as a mini tripod.
Camera bag
For me the key to a good camera bag is for it not to look too much like a camera bag (the same goes for those straps with your camera name on them that scream 'rob me I have an expensive camera'). Until recently I've been using a small backpack with a padded section for a camera and a couple of lenses in the bottom, and a normal bag compartment on the top big enough to use as a day pack. But the problem I've found with rucksacks is that it's harder to get the camera out, so you can miss those spontaneous photo moments. So I've now gone for a Bowery shoulder bag from ONA – mine is canvas but they also have leather versions. They are carried across your body so it's easy to get your camera out and have plenty of padding and room for a DSLR and a spare lens or two. I like the way they look like an ordinary, smart shoulder bag and you'd wouldn't know there was a camera inside.
Other kit
Other things I like to squeeze into my photography kit are a couple of filters. I always have a UV filter attached to my camera (especially after once dropping it and shattering the filter instead of the lens) and also have a polarising filter
take the glare off on bright sunny days and a neutral density filter
for long exposures on bright days. It's a good idea to always carry a spare battery and memory cards, plus a cleaning cloth as I seem to always get dust and smudges on my lens and am trying to rub them off with my t-shirt.
So what do you think? Do you agree with my kit choices or have any good recommendations. Is there something I've forgotten you can't live without? Let me know in the comments below.
Pin it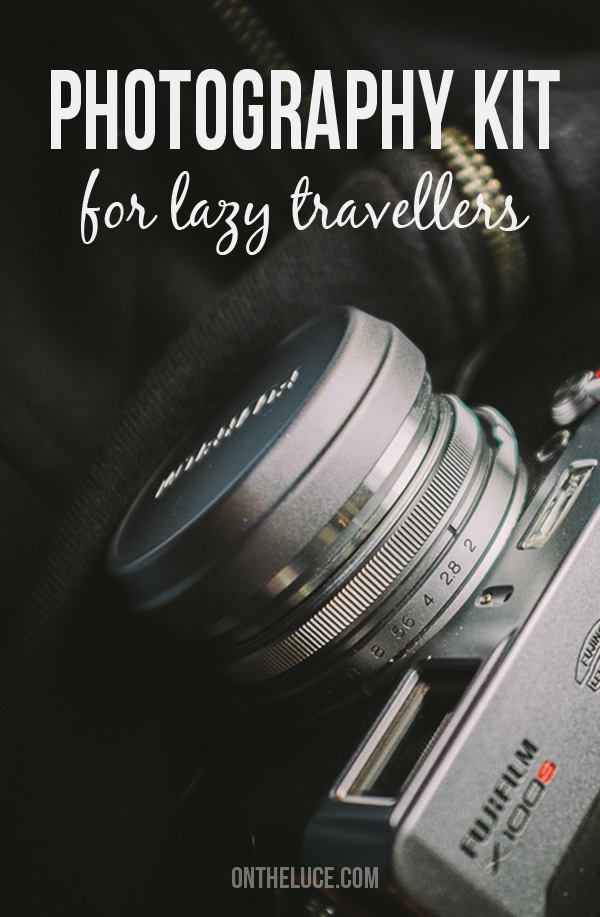 This article contains affiliate links, where I get a small commission at no extra cost to you – thanks.