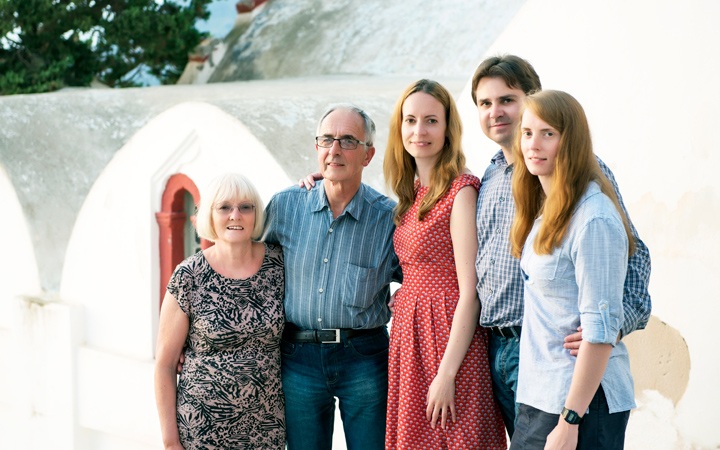 Like a lot of people who love photography, I'm far more comfortable behind the lens than in front of it. In most photos I'm either wearing sunglasses or squinting – and I still dig out a five-year-old photo that was taken in a bar whenever I'm asked for a work headshot. But even if you're more photogenic than me, it can be hard getting decent photos on your travels. If you're travelling solo you've got a choice between weird-angled selfies or asking random strangers. And if you're in a group there's always one person missing who's taking the photo. What you really need a dedicated travel photographer – and now there is one.
Read more: Domes and donkeys: What to see and do in Fira, Santorini
Flytographer was set up in 2013 by a former Microsoft exec who spotted a gap in the market for photo shoots in exotic places. Now they work with 400 local photographers in over 200 locations around the globe. All photographers are vetted so you know the quality's good and you can check out their portfolios in advance on the website – much better than trying to find someone decent by just Googling. They capture proposals and do honeymoon photo shoots, but you can also use them for family, friends or solo trips. I'm not sure I'd have ever thought of trying it out myself though until I won a 30-minute shoot in a competition last year. But where better to give it a try than on the gorgeous Greek island of Santorini?
You're advised to book at least a couple of weeks in advance and in most locations there's a choice of  photographers so you can look at their portfolios and see if there's one you prefer. Or you can do what we did and leave it in your Flytographer concierge's hands, who matched us with Ioannis. All the photographers have a similar informal, candid style, but you can put in requests for the type of photos you'd like. I was travelling with my husband, parents and sister, so wanted some photos of us all together as well as some solo shots for the blog. With the details confirmed, we were sent a 'shoot scoop' before we arrived with a photo of Ioannis so we'd know who to look for and details of where to meet (though we made a bit of a mess of that as it turns out Santorini has two cathedrals and we were outside the wrong one!).
We finally managed to track down Ioannis just in time for the sunset. The benefit of a local photographer is that they know all the best photo spots so Ioannis led us through the backstreets of Fira. I won't lie, I felt a bit stupid to start with, but we started off in some of the quieter areas so we didn't feel quite so self-conscious. Ioannis took us through a whole series of locations and various different combinations – group shots, couples, solo portraits. By the time we got to our fourth or fifth location we were starting to get used to posing and the curious stares of passers by who were wondering if we were famous.
Back home we didn't have to wait long to see the results. You're guaranteed to get your photos within five days, but ours arrived within three, with a link to an online image gallery as well the high-resolution files. For a 30-minute shoot you get at least 15 photos, but we ended up with 21 and a real mix of different locations and groups – and I managed not to be squinting in any of them (Ioannis probably had to delete the half where I was). My favourites are the the more casual, unstaged ones, especially around some of Santorini's iconic white churches. I felt a bit more self-conscious on the slightly cheesy couple shots and I can sense it when I look at them (which is why I'm not posting many!). But it's great to have finally have some good photos of us all and a really clever idea that's well worth trying out for a special occasion.
My tips
Check out the different photographers' portfolios to see which will suit you the best – some do mostly couple shots and others have more experience with kids so are better for family shoots.
Be as specific as you can about what you want from the shoot. As it was my first time I was a bit vague and just said a mix of group shots and some solo ones, but ended up with only two of me on my own (both are lovely but I'm not looking at the camera in either so they're not so useful for headshots). If I was going to do it again I'd ask for 1/3 of us all together, 1/3 of smaller groups and 1/3 of solo shots.
Think about what you are going to wear – Flytographer advise avoiding plain black clothes as you can lose some of the details in the shadows. If you're going to be in a group make sure you don't clash too hideously and are a similar level of smartness, and you're better off avoiding slogan t-shirts.
A 30-minute shoot was just about enough time to get a range of photos. Though unless you're ultra-confident (or have had a glass of wine first) it takes a while to relax so with a longer shoot you might get better shots. If there's more than six of you then there's a minimum booking period of an hour.
The details
Photo shoots with Flytographer start from $250 for a 30-minute session in one location and at least 15 digital photos, up to $650 for two hours and 60 photos. If you fancy giving it a go, you can save $25 off the price of a shoot with this link (and I'll also get $25 towards another shoot if you book).
Pin it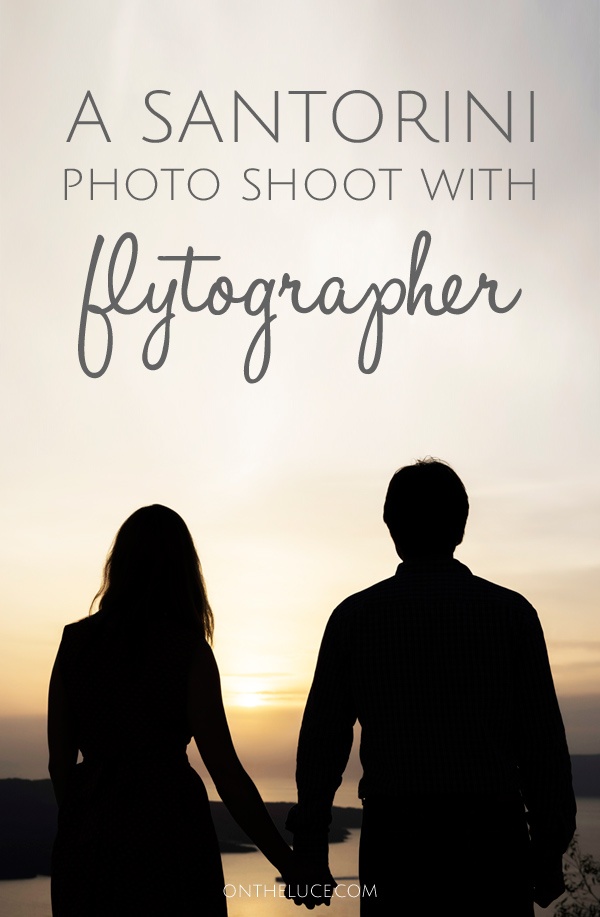 All photos credit Ioannis Pananakis for Flytographer. This article contains affiliate links, where I get a small commission at no extra cost to you. My photo shoot was free because I won it in a competition, but Flytographer didn't know I was a blogger or was going to write about them.