There's something about a cocktail that always makes me feel summery. Maybe it's the bright colours, the special glasses, the clink of ice or the slices of fruit (or even a mini umbrella if you're really going for it)? From Sangria in Spain to Caipirinhas in Brazil, cocktails are associated with so many different places around the world, and recreating them back home can transport you back to a different place or time. So here are five of my favourite cocktails inspired by my travels.
Read more: A taste of South Africa's Cape winelands
New York: Cosmopolitan
The famous favourite of Sex and the City's Carrie Bradshaw, back in the 1990s the Cosmopolitan just screamed New York glamour. Something about that dainty martini glass, the vivid pink colour and twirl of lime seemed incredibly sophisticated and ladylike. (Particularly back at I time when I was at university and more likely to be found drinking Lemon Hooch.) But I waited to try my first Cosmopolitan until I was in its spiritual home of Manhattan.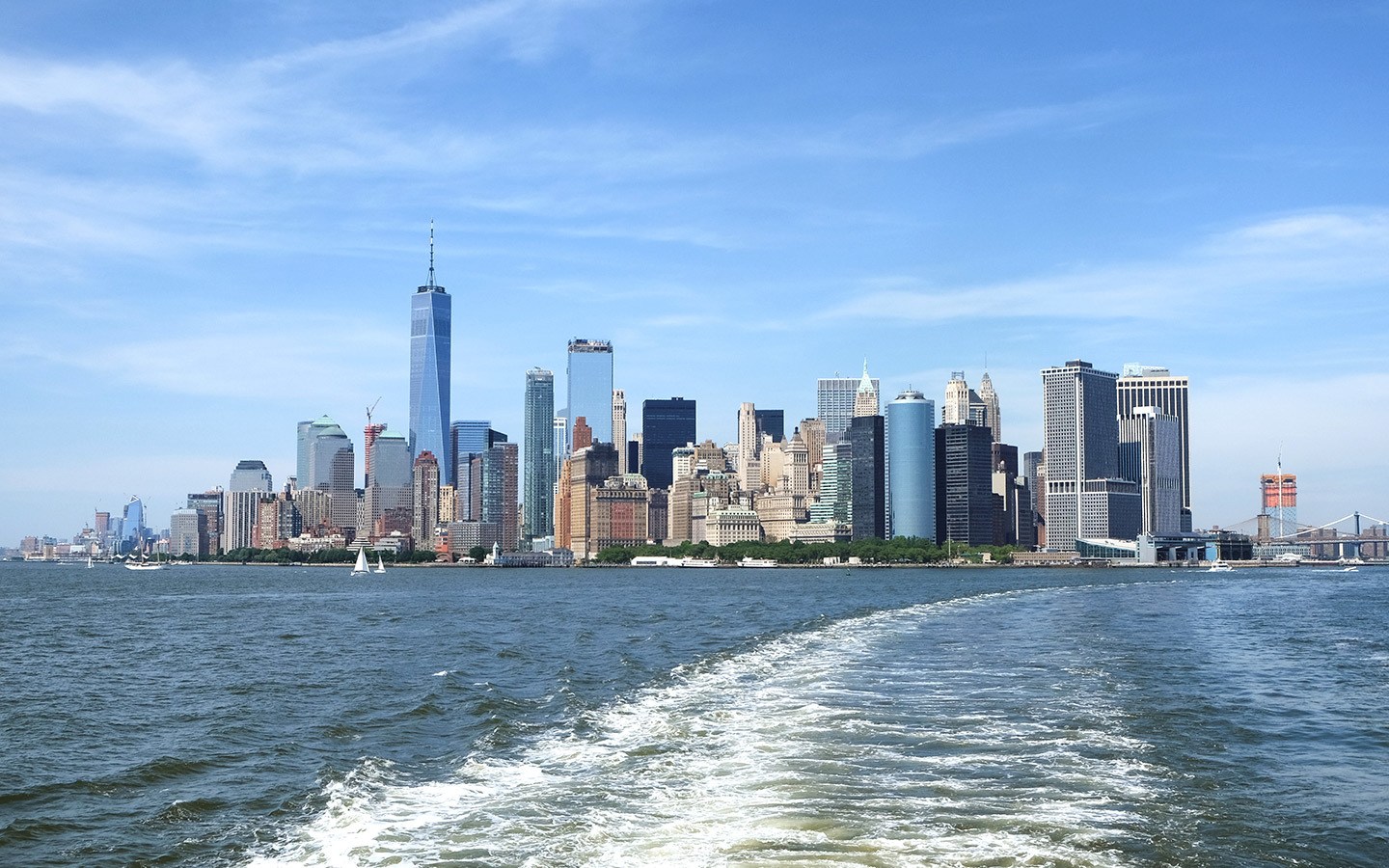 It was on a girls' trip to New York and we took a Sex and the City tour, with stops at Carrie's brownstone, cupcakes at the Magnolia Bakery and of course for a Cosmo. And for extra SATC authenticity it was in the bar that passed as Scout, owned by Steve and Aidan in the series. Tart, fruity and with a bit of a kick – the Cosmo's like the Sex and the City ladies in a glass.
How to make a Cosmo: Take 35ml of vodka, 10ml of Grand Marnier, 45ml of cranberry juice and 10ml of lime juice. Fill a cocktail shaker with ice, add the ingredients and give them a shake. Strain into a martini glass and garnish with a sliver of lime peel.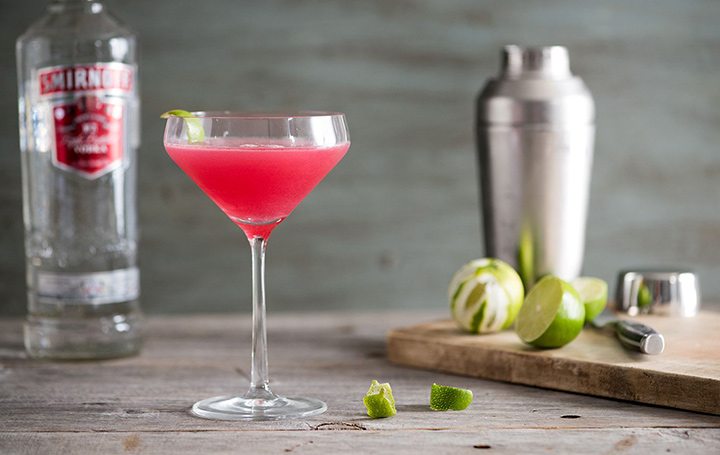 Cayman Islands: Rum punch
After a long travel day and a delayed flight from Costa Rica, I finally arrived in Miami to find my connection to the Cayman Islands had just left without me. So I was booked onto the next flight a few hours later, swapping American Airlines for Cayman Airways. But the flight was a bit no-frills, with seats just bolted to the floor – enough to get this nervous flyer's heart rate up.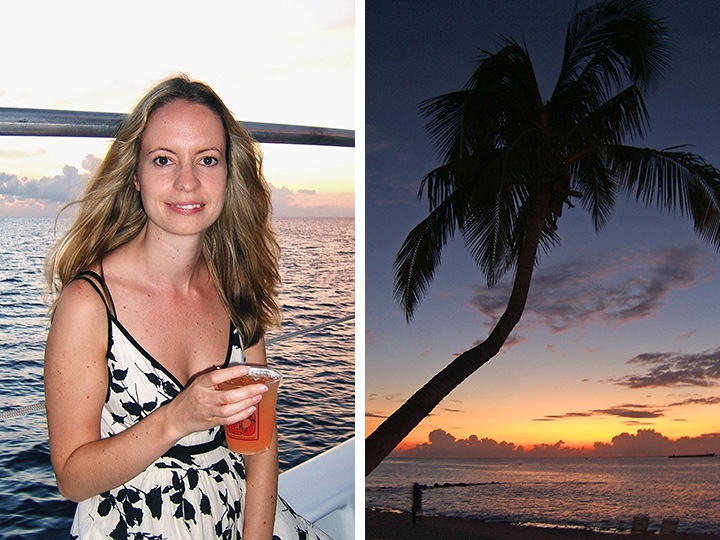 But as soon as I sat down the air steward handed me a glass of rum punch and said 'Welcome to the Caribbean' and the stresses started to fade. This drink's a real taste of the tropics, with a mix of sweet and sour flavours. It was the first of many on my Cayman trip and I can't taste it now without being transported back to sunny beach days or watching sunset through the palms.
How to make a rum punch: Take 50ml of golden rum, 25ml of spiced rum, 50ml of apple juice, 20ml of lemon juice, 15ml of caramel syrup, 50ml of ginger beer, a dash of Angostura Bitters, fresh ginger, two cinnamon sticks, orange and lemon slices. Chop the fruit and add the rum and citrus. Leave to chill then add the ginger beer, grated ginger and mix with plenty of ice.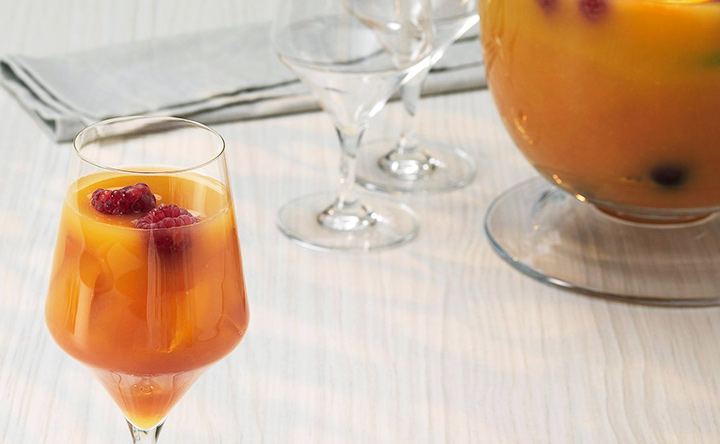 Iceland: White Russian
Iceland in November might seem like more a time of year to warm up with a mulled wine or Irish coffee. But the drink that takes me back to Reykjavik is a slightly less seasonal White Russian, a creamy, cold, coffee cocktail. It all goes back to my round-the-world trip to Australia in 2003, when one of the favourite films in my Sydney houseshare was The Big Lebowski.
I probably watched it at least five times in the three months I lived there. So when I found out that there was a Big Lebowski-themed bar in Reykjavik I had to give it a try. The White Russian is the signature drink of the film's main character, the Dude, and the bar has a whole menu of different White Russians – from the classic to more unusual banana and mint versions. So a taste test was the perfect way to hide from the rain on a damp Icelandic autumn afternoon.
Try it: Take 50ml of vodka, 25ml of Baileys (either the coffee version or normal Baileys mixed with espresso) and 50ml of cream. Pour the spirits into a shaker and mix. Pour over a glass of ice and top with the cream and sprinkle over some chocolate shavings.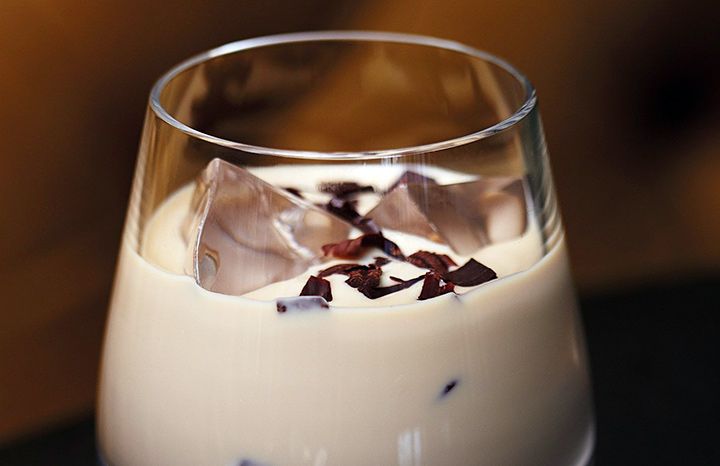 Italy: Aperol Spritz
With its lurid orange colour and bitter flavour, it's fair to say I wasn't immediately sold on the idea of an Aperol Spritz. Why ruin a perfectly good prosecco? But paired with a sunny Italian afternoon, an outdoor terrace and a plateful of aperitivo it really comes into its own. I tried my first Aperol Spritz on a foodie trip to Sicily but really got hooked on them on the Amalfi Coast.
The beach nearest to our apartment in Praiano had a bar tucked between the sea and the cliffs. The October weather was unseasonally sunny so we alternated between a swim in the sea and warming up on the rocks. Come sunset (or pretty much any time after midday) it was Spritz o'clock, when we retreated to the bar to for a thirst-quenching glass.
Try it: Take 75ml of prosecco, 50ml of Aperol and 25ml of soda water. Fill a large glass with ice and a slice of orange. Pour over the prosecco then add the Aperol and top with soda water.
Indonesia: Pina Colada
The fashionable cocktail drinker might go for a Manhattan or a Negronis, but sometimes the classics are the best – glacé cherry, umbrella and all. There's something about a hot, humid climate that suits a retro favourite cocktail like a Daiquiri, Sea Breeze or best of all a Pina Colada. The mix of coconut, pineapple and rum is about as tropical a combination as you can get.
Even the smell of coconut takes me back to Indonesia, and a beachside bar on the island of Gili Trawangan. Back home the UK was celebrating a royal wedding, so I made my our own toast to William and Kate with a giant, creamy pina colada. The bartenders went all out for the occasion and piled my glasses high with with cherries, pineapple slices, umbrellas and mini sparklers.
Try it: Take 50ml of spiced rum, 25ml of coconut cream and three chunks of pineapple. Mix all the ingredients with ice and blitz them up in a blender until smooth. Pour into a tall glass and add your own garnish, preferably as over-the-top as possible!
Which cocktails bring back travel memories for you?

Pin it
This post is brought to you in association with thebar.com