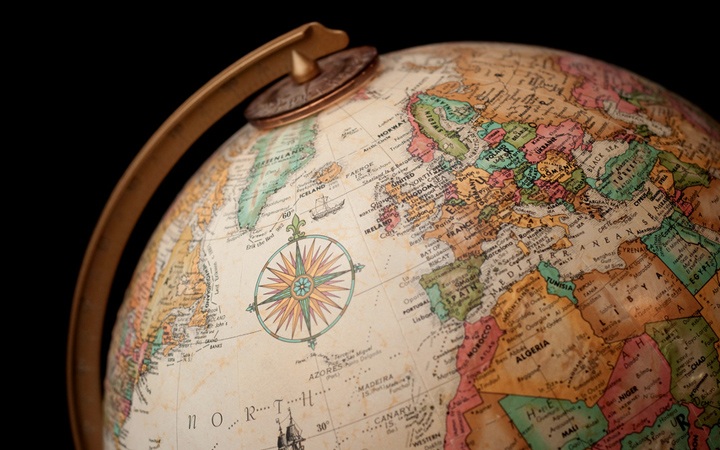 The thing about writing a travel plans post is that however set you think the future is, you're guaranteed that as soon as you press 'Publish', something will change. And this year it was my April trip to Las Vegas and Florida. My husband doesn't need to go out there for work any more, meaning we aren't tied to dates or locations and can avoid the pricey Easter period. So I've been back to the drawing board, with a road trip through eastern USA and Canada on the cards for the autumn instead. But while I was looking at maps and itineraries for the area there was one place that kept tempting me back – New York. The Big Apple is one of my favourite cities, and despite having visited five times already I'd happily go back again and again. It was the first place I travelled to outside of Europe when I was 18, and it totally blew my mind – the towering skyscrapers above me, the bright lights in Times Square, the accents, the smells of hotdog carts on the streets. It felt like walking into a film set and still gives me those same feelings.
The old loves
New York isn't the only old favourite location that I keep finding myself drawn back to. Paris is another city that's got under my skin; as well spending six weeks out there a few years ago I try to visit most years. I'm lucky enough to have family with an apartment out there, so I have my own Parisian neighbourhood, where I know which boulangerie sells the best bread, where the local market is and the back street shortcut down to the river. Like New York, there is always something new to see; another layer of the city to peel back or another neighbourhood to discover. They constantly evolve so every trip is almost like visiting a different place. But it's not just cities I'm drawn back to – I've been back to Thailand four times and find myself being pulled back yet again whenever I try and recreate a Pad Thai or look through my old photos of the beautiful temples and beaches. And there are also the places that I only visited once but fell in love with and want to go back to see more, like Sorrento in Italy, Sedona in the USA and Ubud in Bali.
The new loves
But the danger is that if you stick to the places that already know you love, then you'll never find the next ones. There are so many places out there to see, that when you only have limited time and money to travel with, it can be hard to justify going back to the same place again and again. And especially so when you're a travel blogger – unless you're going to specialise in a particular location, there's always the push to go and see new and exciting things so you can share them with your readers. If you keep going back to the same place, it can be hard to find a new angle on it. It's easy to get too comfortable with somewhere you already know and love – when you're eating your favourite dish at your usual restaurant yet again it's not so different from being at home. By constantly trying new places, you're pushing yourself out of your comfort zone. But you take the chance of ending up somewhere you don't like, and when travel time and money is a precious commodity it can be hard to risk wasting it.
Finding a balance
Like so many things, for me it's a case of finding a balance. To keep pushing myself to see more of the world, but not to make travel into a country-counting exercise, where it becomes about seeing as many places as possible. Going back to somewhere you love gives you chance to dig deeper into that destination, to go beyond the obvious tourist attractions to find the hidden depths and the unusual attractions. So what does that mean for my travels? Well this year I'm trying to put this into practice, so I plan to visit Canada for the first time, but might tie that in with a return to Cape Cod in the US, where I worked for a summer when I was 19. And who knows, there might even be a day or two in New York in there too!
Do you find yourself drawn back to previous destinations (and if so where?) or are you always moving on to the next place?
Pin it