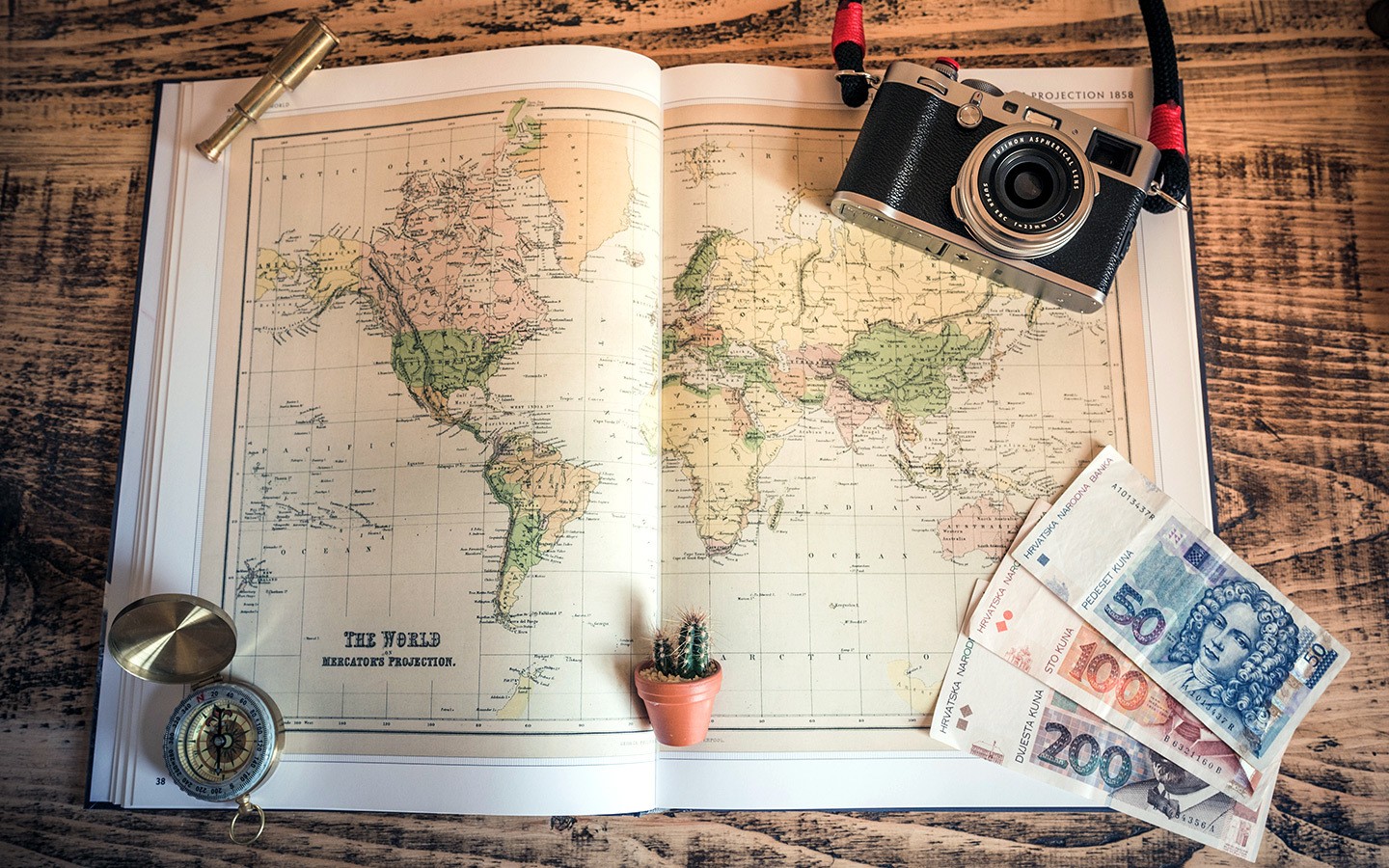 2017 was a pretty epic travel year for me, with 24 trips to 10 countries. But although I visited plenty of amazing places, when I look back at my travel plans post this time last year, it turns out not many of them were actually on it! New York and the Cinque Terre were big ticks, but the Northern Lights and the Scottish islands didn't happen. Instead I ended up visiting places I never expected – Prince Edward Island, the Swiss mountains, Salzburg, Bulgaria… But I'm not going to let that stop me from making plans for 2018 (everyone needs something to daydream of to get them through January, right?). So here's my wishlist for the next 12 months – and as ever they're ranked in order from the already booked to the fingers crossed.
Read more: On the Luce in 2017: The travel review
Guadeloupe
Guadeloupe – a French island in the Caribbean's Lesser Antilles – was on my travel plans list for 2017. And although I didn't quite make it, I wasn't too far off as it's going to be my first trip of 2018 in less than two weeks' time. Sandy beaches, lush jungle, mountains, rum punch and, er, croissants – what's not to like? But with 7000 Caribbean islands to choose from, why Guadeloupe? Well it's all because of a TV series called Death in Paradise. It's a fixture on British TV in the winter, with a hapless detective trying to solve crimes in the midst of this gorgeous tropical scenery. The new series has just started, so we'll be recreating it on location (hopefully without the murders…), spending 10 days on the island split between the beachside village of Sainte-Anne and a jungle cabin in the hills of Basse-Terre. Bring on the sunshine!
Krakow
Also already booked for March is a long weekend in Krakow. Although I've explored a lot of southern and western Europe, I've still got a lot to see in the north and east. So I'm starting off with a first trip to Poland. I've seen so many gorgeous photos of Krakow that it was top of the list (the fact that we got an amazing AirBnB apartment for £12 a night each was a big bonus too!). On the agenda so far are lots of exploring of the medieval old town, a first taste of Polish food and a trip out to visit Auschwitz. Then from there I'm taking suggestions of the best cities in eastern Europe to try next – Bratislava? Brasov? Mostar?
The Faroe Islands
There are always trends in travel blogging destinations – one year everyone seemed to be in Jordan, the next it was Iceland, but my prediction for the next big thing is the Faroe Islands. Set in the middle of the North Atlantic, they have this incredible scenery – like Norway meets Iceland meets New Zealand – great walking, unspoilt old towns and 22 hours of sunlight in summer, but are less than two hours' flight time from Edinburgh. And even better there are puffins! They have to be my favourite bird, but I've never seen them in real life. So that's a perfect excuse to explore some of the 18 Faroe Islands (and if I don't manage to find any puffins, then I'll have to search them out a bit closer to home in Scotland instead).
Baltics and Russia cruise
Looking back at my old travel plans, there are a few destinations which got away – Sweden, Finland and Latvia were all on the cards at some point but didn't quite happen. So I'm hoping this is the year I get to put that right, as well as exploring Russia without having to pay the hefty visa fee. After becoming unexpected cruise converts in the Med a few years back (despite not really liking boats all that much), my mum and I have been wanting to do another cruise, so the plan is to take a trip around the Baltics, Scandinavia and Russia. Having tried out three cruise lines now, Celebrity is definitely my favourite, but they're not cheap, so I'll be stalking special offers and cruise hacking forums to try and make this one happen.
The Dolomites
I absolutely loved my trip to the Swiss mountains last autumn, but the only problem was that I kept seeing all these enticing mountain paths and didn't have time to explore any of them. Much as I love skiing and spending winter evenings cosied up by a log fire surrounded by snow, I think I might prefer the mountains in summer now. The scenery is just as amazing but it's usually much quieter and cheaper to visit. One mountain region I've always wanted to visit is the Dolomites. Beautiful scenery, Italian food and plenty of prosecco – plus I can get there by train and make it into another mini European rail trip too.
A big birthday trip
This year is a big birthday – yep one of those ones with a nought on the end – so I'm going to need a big birthday trip to get over it! It gives me the perfect excuse to splash out and finally get around to doing one of my big wishlist trips. But the problem is deciding which one. After loving South Africa I'm keen to see more of the continent and do another safari, so Namibia and Botswana are on the shortlist. I've always wanted to see more of Japan too after spending a couple of days in Tokyo on a stopover. Or Belize and Guatemala with their beaches and Mayan temples have been on my wishlist for longer than anywhere else. So who knows where I'll end up (I suspect the final say might come down to what flight deals are around!).
So those are my 2018 travel plans so far. How about you, where do you hope to visit over the next 12 months? Or do you have any tips for any of the destinations I'm hoping to visit?