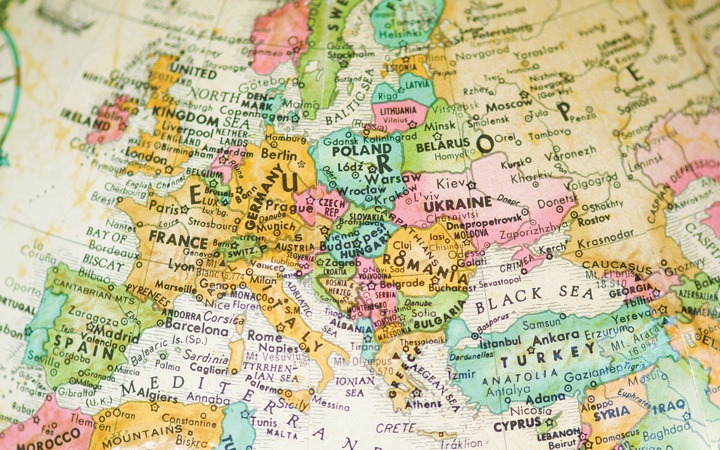 Last year was an epic travel year for me, and although it'll be tough to beat 2011's record of spending a third of the year travelling, it doesn't mean I won't be giving it a good go. 2012's also going to be an expensive year with house-buying on the agenda, but I've still got to have a few trips to keep me going! After most of last year's travels were back to countries I'd been to before, this year I hope to add a few new ones to the list, as well as ticking off at least one of my top-five travel wish-list trips. So far I have a few trips in the pipeline for 2012 (as well as plenty more travel ideas)…
Skiing in Méribel-Mottaret in January
After spending five weeks in the Alps last winter, my love of skiing (and vin chaud) has only got stronger, so a 2012 ski trip was a must. Plus I have a large amount of thermals I never got to use last year which I need to get some wear out of. And luckily the winter sports bug rubbed off on a few of my visitors from last year, so we're getting eleven of us together and hiring out a chalet for a week in January. A catered chalet too, so someone else will be doing the work – no cooking or bus trips to the launderette for me this year. We'll be back in Méribel-Mottaret, part of the Three Valleys ski area in the French Alps, which is one of my favourite places and where I first learnt to ski.
Champagne tasting in March
I'm a member of the Thelma and Louise travel site, designed for women looking for people to travel with, and have been on a couple of UK weekend trips with a great group of ladies. So this year we're going further afield and organising a trip to Reims in France's Champagne area. The plan is to spend a long weekend visiting some of the Champagne producers and tasting some fantastic wines, accompanied with some good food and lots of laughs.
Travel bloggers conference in Umbria in April
Since I started this site I've read a lot about blogging conferences and how useful (and how much fun) they are, so when the next Travel Bloggers Unite conference destination was announced as Umbria I had to sign up. By then this site will be nine months old so I should have a better idea what I'm doing (well that's the theory) and am looking forward to learning from other travel bloggers as well as getting a better idea about PR and social media – plus eating and drinking lots of Italian food and wine. I haven't been to Italy for years so hope to see a bit of the country while I'm out there, maybe exploring Tuscany, or heading south to Naples, Amalfi and Capri, one of my top-five travel wish-list destinations.
Canadian road trip in the summer
On the subject of the travel wish-list, one item I'll be ticking off this year is the big Canadian road trip – with Vancouver, Calgary, Jasper, Banff, national parks, snow-capped mountains, turquoise lakes, grizzly bears, beavers, hockey, Mounties, maple syrup, and every other Canadian cliché you can think of! This road trip is also going to deviate slightly into a rail trip as I'd love to take one of Canada's scenic train routes too.
Norwegian fjords with my mum in the autumn
This was very nearly on the travel list for 2011 when I found some very cheap flights out to Norway in September. But my mum quite rightly pointed out that we'd talked about doing this one together. And as she couldn't make it then, it's going on the list as our annual mother–daughter trip destination for 2012. The idea is to visit the coastal city of Bergen for a long weekend and take a boat trip and sail up through the spectacular scenery of the Norwegian fjords.
Not bad for starters! I've got plenty more travel ideas too – depending on time and money – including taking photos at Petra in Jordan, a long weekend city break to Prague, and a trip to Cornwall on the UK's other sleeper train. And who knows what else might turn up – I can't wait to find out.
What about you? What are your travel plans for 2012?