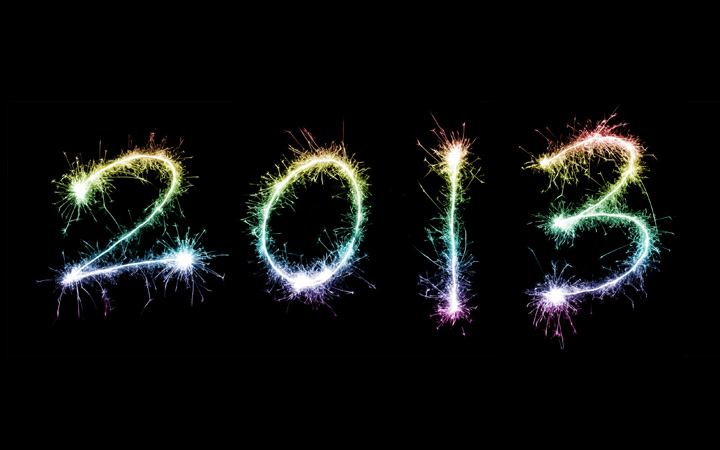 My 2012 might have featured a bit more work than travel, but I hope to switch that back around this year. After buying a house last year, this year is going to be another expensive one (more on that below) but I still have plenty of travel plans in the pipeline. I managed to tick off two of my top-five travel wish-list trips last year, but have topped the list back up again and am raring to go. And with two new countries visited last year, I'm hoping to continue the trend into 2013, with trips to at least four new countries lined up and hopefully more to come. So far my travel plans for the first half of 2013 look a bit like this…
Tenth travel anniversary trip in February
In February this year it'll be 10 years since I set off on my epic 16-month round-the-world trip though India, South-East Asia and Australia. So to celebrate, I'll be reuniting with my travel partner-in-crime Nicki for a weekend trip together. Although we're 10 years older now – with mortgages, partners and a much lower capacity for alcohol – we will no doubt still manage a few misadventures. We wanted to go somewhere neither of us had been before and where we wouldn't be freezing in February, so settled on Porto. Somehow I've managed to miss out Portugal on my past travels so it's time to remedy that – and I have good guides in the form of blogs from Portugal experts Restless Jo and Julie Dawn Fox.
The big Southwest US road trip in April
So this was originally supposed to be my road trip around Canada that had to be postponed last year, but April's weather means snow might affect our route through the Rockies, so that's been put off til a warmer time of year. Instead I'll be tagging along when my boyfriend spends a week in Las Vegas for work. While he works, I'll be exploring the excesses of Sin City with my sister, which will definitely involve plenty of pool time and cocktails. Then we head off on a two-week road trip that loops through some of the Southwest's amazing National and State Parks – from the Grand Canyon and Monument Valley to Zion and Bryce Canyon. Our route will take us through the states of California, Nevada, Utah, Colorado, New Mexico and Arizona, past epic landscapes, wide open skies and along iconic Route 66.
A first taste of the Balkans in May
The Balkans are a part of a world that I've long been wanting to explore, and Croatia was top of the list. But it looks like I'm not the only one, as prices there have rocketed over the last few years. So instead I'll be doing the Balkans on a budget by crossing the border to Montenegro, for a hillside apartment looking over the Bay of Kotor for half the price of one in Croatia. It's just over an hour to Dubrovnik so I can get my Croatian fix while I'm there. I have to admit I didn't know a great deal about Montenegro when I booked the trip, but from what I can see, for a small country it has a great mix of mountain scenery, beaches, fjords and historic walled cities, as well as Italian-influenced food and wine. What's not to like?
Sailing the Norwegian fjords in summer
After visiting the fjords in Montenegro there'll be yet more of them in the summer, this time in Norway. I missed out on doing this trip with my mum last year so this year it's on for definite. We will be basing ourselves in the coastal town of Bergen for a long weekend and taking a boat trip along the fjords and a rail trip through the mountains. My travel challenge for this trip though will be trying to do this expensive part of the world without breaking the bank, but I'm sure the scenery will be worth every penny.
And then?
So that takes me as far as to July, but there's still the other half of the year to fill with travels. I have a few ideas I'm hoping to bring together and might squeeze in a last-minute trip or two. But there's one more big trip that I'll be planning. My travel style might have changed a bit over the last ten years – with apartment rentals replacing hostel bunks and wine tastings replacing buckets of cocktails these days – but there's one style of travel that I've never really done: luxury. But there's one trip in your lifetime where luxury is practically compulsory, and that's your honeymoon.
Yes in late September I'll be getting married, so at the end of the year we plan to jet off for a couple of weeks somewhere exotic, and the current frontrunner is Belize. It's long been somewhere I wanted to visit, and the mix of beaches along with rainforest and temples to explore if the lazing gets too much put it top of the honeymoon list. I just need to get used to being pampered for a change – though not too used to it!
What about you? What are your travel plans for 2013 so far?