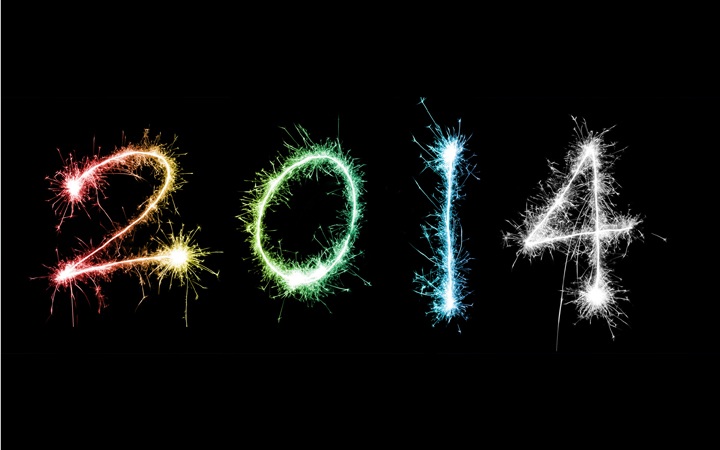 The last two years have been all about life-changing (and expensive) events for me – first buying a house and then getting married. But things are quietening down in 2014, which should leave me with more time and money to devote to travel. I've already christened it the 'year of holidays', so it's got a lot to live up to! I'll be carrying on my Take 12 Trips mission to take at least one trip each month, whether local or long-haul. The travel fund was topped up at the end of last year when I was lucky enough to win a photo competition, so I've been on a bit of a flight booking spree and am getting my planning hat on. My plans for the next 12 months take me to new parts of the UK, Europe, the USA and beyond, and I'll be ticking at least one trip off my travel wish-list. Here's where 2014 is taking me so far…
Honeymooning in…
With all the planning and decision-making that comes with organising a wedding, the most difficult choice for me was always going to be where to go on honeymoon. I struggled with the big honeymoon question for months, but finally narrowed the shortlist down to Belize, South Africa, Sri Lanka or the Maldives. So where did we finally decide on? Err, well none of the above! In the end we decided to stick with our original idea of doing several smaller trips to spread the honeymoon out over a year rather using up all our holiday time and money in one go. So we're starting off with a trip to Morocco, where we'll be drinking mint tea on riad roof terraces, getting lost in the souks and doing a thorough tagine taste test.
Exploring the north-east of England
Travel's not all about foreign countries, and although I try to see as much of my own country as I can, there's one area that I've missed so far – the north-east of England. But this year I'll be trying to remedy that, starting off with a weekend in Newcastle for the Traverse travel blogging conference in February. Then later in the year I'll be heading even further north where we're renting a house up on the Northumberland coast for a family trip. We'll be just across the water from Holy Island and Lindesfarne Priory, and am hoping to get some great photos of the area's stunning beaches, ruins and castles.
Miami and the Florida Keys
After a fantastic road trip around the southwest USA last year, this April I'll be heading Stateside again. First I will be back in Las Vegas for a week, where while my husband works at a conference I'll be showing friends the sights and searching out the more quirky things to do. Then we will fly on to Miami and spend a few days in the city, checking out the Art Deco buildings and the beautiful people on South Beach. I'll then I hope to tick the Everglades off my US National Park wishlist before heading south into the Florida Keys for a few days of relaxation and cocktails in the laid-back beach town of Key West.
The Norwegian fjords (third time lucky)
If you've read my previous travel plan posts then you might be getting a sense of deja vu here. Visiting the Norwegian fjords with my mum has been on the list for the last two years, but circumstances have conspired against us and we've never quite managed it. But 2014 will be the year we finally do – and I've booked the flights already to make sure of it! And we'll be doing it in style as I cashed in a stash of air miles to get tickets in business class, so we'll be taking full advantage of the airport lounges and free Champagne. Once in Norway we will be based in the coastal city of Bergen, heading out to explore the mountains on the scenic Flåm Railway and cruising through the fjords.
A mini European rail adventure
I'm a huge fan of train travel and would love to do a big Interrail adventure, exploring the far corners of Europe by train. But rather than keep putting it off until I have a spare month, I'm starting smaller with a week-long mini European rail adventure. The plan is to start off in Austria, so my husband can indulge his love of Mozart, and I can indulge my slightly lower-brow love of The Sound of Music. Then from there we have lots of routes to choose from – we could go north into Germany, west into Switzerland or south into Italy – but eventually we'll head into France and end up in Paris for the Eurostar back home.
How about you, what are your travel plans for 2014 so far? Or do you have any tips for me on any of the destinations I'll be visiting?