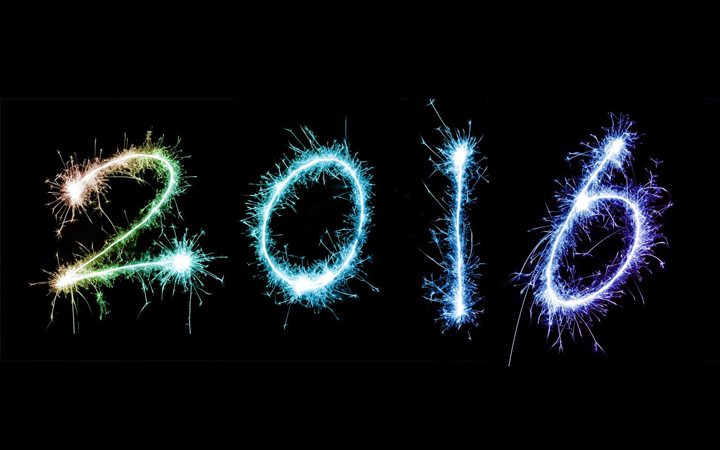 It's the start of a new year, when a combination of the post-Christmas comedown and an empty new diary can only mean one thing – a serious case of wanderlust. This time last year I was planning on embracing spontaneity and seeing where I ended up. But I already have a couple of trips finalised for 2016, as well as some possibles I can't quite talk about yet, and a whole host of other ideas. So – in order from the already booked down to the hopefully vague – here's where the next year will be taking me.
Exploring the Baltics
In the last few years I've spent a lot of time in Europe, but one area I've not touched on yet is the Baltics. It's time I put that right, so my first trip of the year will be to Estonia later this month. My mother-in-law has a significant birthday in January and wanted to celebrate it somewhere cold and (hopefully) snowy. After working our way through a few possibilities we chose Tallinn, so seven of us are heading out for a long weekend exploring the medieval old city and its Soviet-era history. Tallinn's not my only Baltic trip this year either as I'll be back in the region in August when two friends gets married near Riga in Latvia.
Third time lucky in Stockholm
Stockholm was 2015's 'almost' city. I had two separate trips planned to the Swedish capital, but both fell through in the end – the first one changed into a trip to Copenhagen instead and the second one to Reykjavik. But I'm going to make it third time lucky for Stockholm by heading out there in July for the TBEX travel blogging conference. The dates coincide with my birthday so I will be celebrating with lots of old and new blogger friends as well as spending an extra couple of days exploring Stockholm. I'd love to make the most of the long summer days by getting out to some of the islands on the archipelago too.
Edinburgh and beyond in Scotland
Scotland appeared in my 2015 travel plans too, but I didn't get much further than a great weekend in Glasgow. I know I'll be spending more time over the border next year though as my sister is moving to Edinburgh in the spring. So I'll be monopolising her spare room and getting to know the Scottish capital better – the Festival, Military Tattoo and Hogmanay sound like a good start! I hope to use Edinburgh as a starting point to see more of Scotland too. Scenic train trips, the Highlands and islands are all on my Scottish wishlist – how can I resist stunning places like Shetland and the Outer Hebrides?
The USA by train
I'm always going on about how much I love travelling by train, but one country you don't associate with rail travel is the USA – and that's why I want to give it a go. There are some epic American train journeys out there, like the California Zephyr from Chicago to San Francisco through the Rockies and Sierra Nevada Mountains. Or the Amtrak Cascades up through the Pacific Northwest to Vancouver via Portland and Seattle. Narrowing down which to start with might be a problem, but I'm hoping to try at least one route myself and prove the train is the best way to travel – even in the world's most car-obsessed country.
A mini RTW adventure
It's been a long time since I did a trip longer than a couple of weeks, but I have big travel plans for next autumn – a mini round-the-world adventure. When I got married two years ago we never managed a proper honeymoon (mainly as we'd spent all our money on weddings and DIY), but now's the time. The plan is a bit hazy at the moment but we have around six weeks to spare. Japan and South Africa have topped the travel wishlist for years so I'd love to fit them both in – a bit of a challenge as they couldn't be further apart. I've been scouring flight schedules and coming up with ideas that stretch across the globe from Hawaii to Sri Lanka. So who knows where we'll actually end up – look out for more details later this year!
So those are my 2016 travel plans so far. How about you, where do you hope to visit over the next 12 months? Or do you have any tips for any of the destinations I'm planning on visiting?