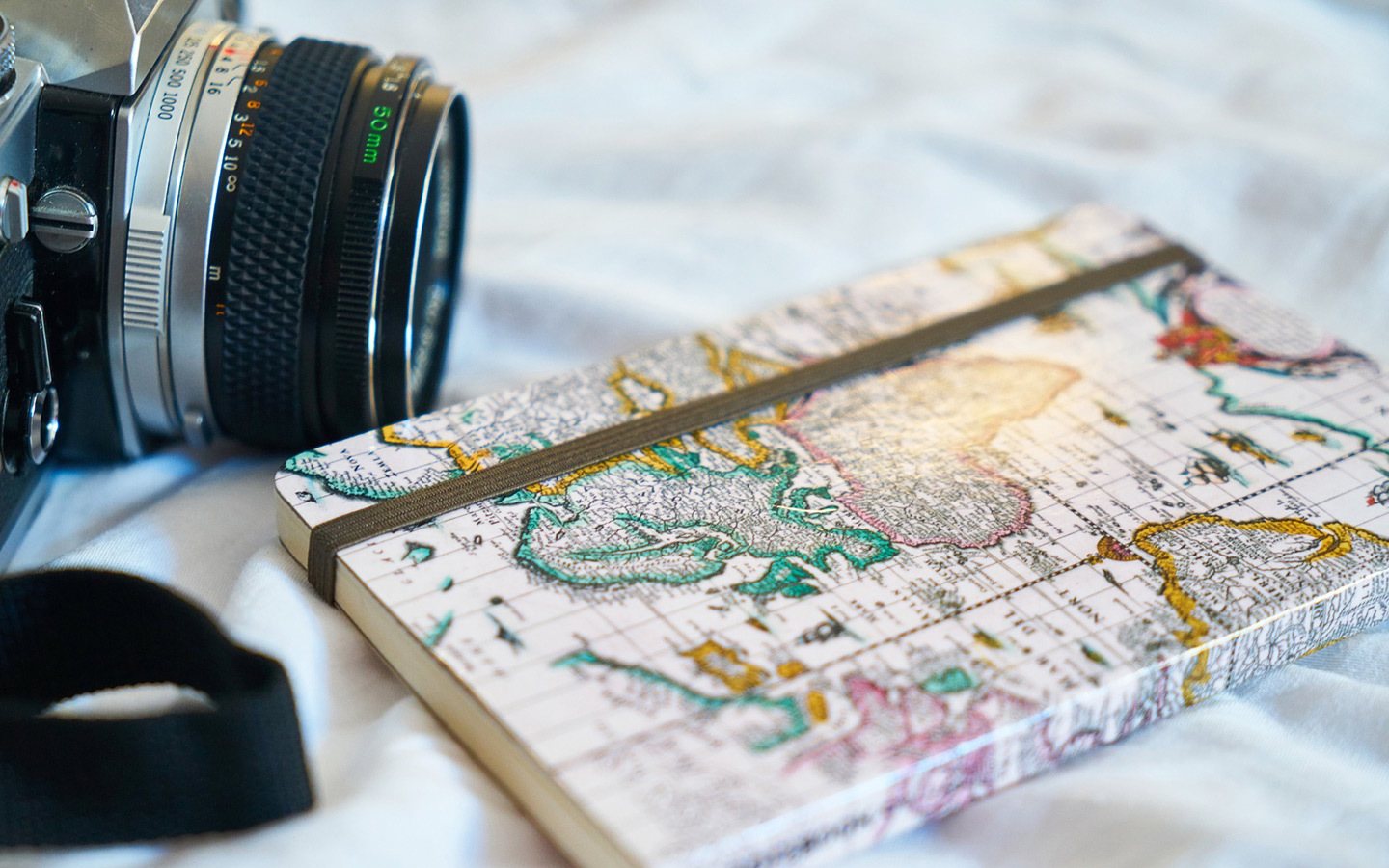 A new year, an empty diary and a whole lot of travel ideas, it must be time for my annual travel plans post! As ever, last year's travel ambitions were a bit hit and miss. My trips to Guadeloupe and Kraków worked out as planned, Saint Lucia and Malta were unexpected additions, and I traded in my plans for a big birthday trip for a Master's degree in Scotland instead.
Student life means I won't be travelling much until the spring, and my sustainability course means I'm becoming a lot more aware of the impact that travel has on the environment and people in the places we visit. So I'm cutting down on flying (especially short haul) and trying to visit a few lesser-known places away from the tourist hotspots in 2019. But there are still lots of exciting plans in the pipeline – here's where I'm hoping the next 12 months take me.
Read more: On the Luce in 2018: The travel review
Lapland
2019's travels are getting off to an exciting – and very chilly – start as I'm heading out to Lapland this week. I spotted some bargain flights to Rovaniemi in Northern Finland back in the summer after easyJet started a new route out there, so I snapped them up. Then everyone I told decided they wanted to come too, so we've ended up with a group of eight of us going now.
We're hiring a big log house just outside of the city and will be trying out husky sledding, snowmobiling, snow shoeing, visiting a snow castle full of giant Moomins (as you do) and fingers crossed I'll finally get to see the Northern Lights. All while being incredibly well wrapped up in five layers of thermals as night-time temperatures out there hit -25ºC last week!
Lots more Scotland
This one's a given as I have another semester of my degree course left, so I'll be spending half of my weeks back in Dumfries until the end of March. But between the lectures and essay-writing I plan to make the most of my temporary base north of the border and see more of Scotland. Including actually exploring Dumfries and Galloway as I've not left the city yet.
On the cards so far is a rail trip on the West Highland Railway up to the Isle of Skye and a weekend in Aberdeen. I'd also like to head out to the islands and visit either Shetland or Orkney. Of course there'll be plenty of trips to my beloved Edinburgh too – not least as I'm going to be working on an exciting new project in 2020, writing a guidebook to the city. And fingers crossed I'll be heading back to Glasgow in the autumn to graduate with my Master's degree.
Northern Italy
A trip to the Dolomites in Northern Italy was on my 2018 list, but I ended up with a summer week in the mountains across the border in Morzine in France instead. So when I saw the 2019 Traverse travel blogging conference was being held in the Italian city of Trento next June I couldn't resist snapping up a ticket (any excuse for a dose of pasta and prosecco).
I'll be spending a couple of days in Trento for the conference but will also tag on a few extra days to explore the area. The initial idea is to head up into the Dolomites for some walks in that amazing mountain scenery and then visit Verona or Lake Garda. Or maybe head down to the coast and across the border into Croatia and the Istria peninsula wine region.
Alaska and the Rockies
This year's big adventure is going to combine a trip back to one of my favourite countries with one of my top wishlist destinations – Alaska. I've visited Canada three times now but the one part I haven't seen is probably its most iconic region, the Rocky Mountains. The plan is to head back into an RV and do a road trip through the gorgeous lakes and mountains of the Rockies, before catching the Rocky Mountaineer train to Vancouver. From there we'll take a cruise up through the Inside Passage to see the fjords and glaciers along Alaska's coastline.
Eastern Europe
Kraków in Poland was my favourite city of 2018, so I'd love to get back to Eastern Europe and see some more. I've got some Air France compensation vouchers to use up so I've been looking at the places I can fly to with them and Warsaw is top of the list. But it would be great to extend the trip and travel down through Eastern Europe by train (my rail trip geek side is already getting overexcited about all the train schedule planning involved!). But even if I don't make it further than Warsaw, this redeveloped city looks like a fascinating place to explore.
The Middle East
This year's wildcard trip is a return to the Middle East for an end-of-year dose of sunshine. I loved travelling around Jordan a few years back and keep reading about other places in the region I'd like to visit – Lebanon for the wine, Abu Dhabi for the skyscapers, Egypt for the pyramids. But top of my Middle East wishlist is Oman for its mix of big city Muscat, historic forts, coastline, mountains and desert wilderness – plus the fact it's still relatively unvisited.
So those are my 2019 travel plans so far. How about you, where do you hope to visit over the next 12 months? Or do you have any tips for any of the destinations I'm hoping to visit?