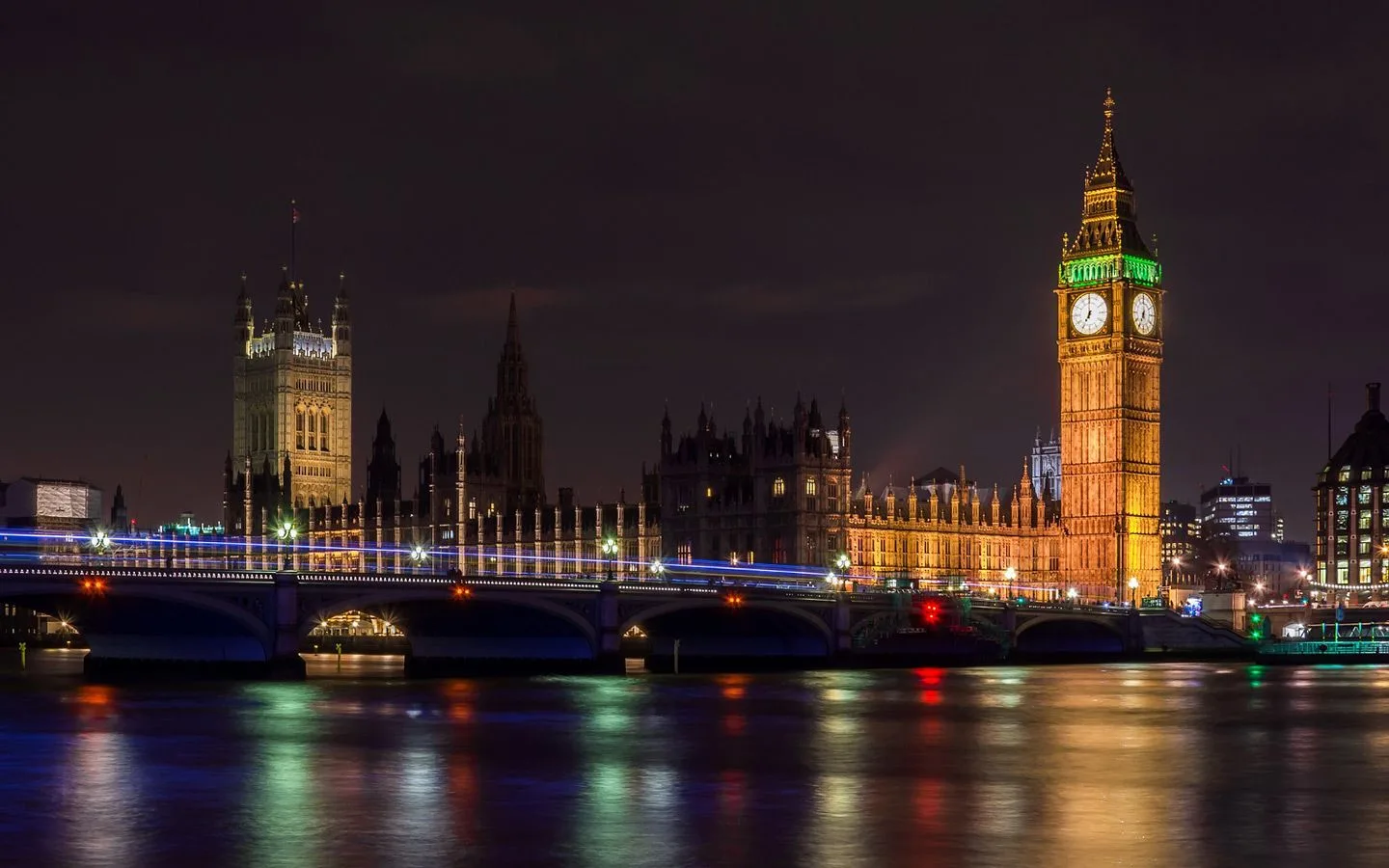 I lived in London for over ten years, and still go back a lot. But one thing I've noticed since I moved away is how expensive it can be. Attraction tickets, meals out, a few drinks – they all start to add up. London is an amazing city though with so much to see and do – from museums to markets, parks to pubs – so don't let the cost of visiting put you off. In my years in London I picked up lots of tips about what to see and do without breaking the bank, and more importantly what not to do. Here are some of my top tips for making the most of London on a budget.
Read more: Alternative things to do in London
Things to do in London on a budget
One of the easiest and best things you can do in London on a budget is wander around and see the sights (weather permitting). London is a huge city, but its centre is pretty walkable and you can see a lot within a fairly small area. One of my favourite walks is along the Thames, following Southbank from opposite the Houses of Parliament, past London icons like the London Eye, Tate Modern, Shakespeare's Globe, HMS Belfast and ending up at Tower Bridge.
There are also plenty of parks in London to explore. You can row in the Serpentine lake in Hyde Park, visit the rose garden in Regent's Park, spot the royal palaces at St James' Park, take a dip in the pools on Hampstead Heath or hang out with the deer in Richmond Park. There are plenty of smaller green spaces tucked around the city too that make a good lunchtime picnic stop.
If you want to learn more about London's history while you walk, several companies do free guided city walks. Sandeman's New Europe runs a 3-hour city highlights tour at 10am, 11am and 1pm each day from Covent Garden through Westminster to the Houses of Parliament. Tours are free and you just tip your guide. Or Free Tours by Foot and Free London Walking Tours do a range of themed tours, covering everything from Jack The Ripper to ghosts and street art.
When you're visiting big London attractions, you can often save by booking online, even the day before – London Eye tickets are £27 versus £30 on the day, or the Tower of London is £24.70 instead of £27.50. If you're visiting a lot of places, it's worth investing in a London Pass. They cover over 80 attractions with skip-the-queue access and a free bus tour. There are versions for 1–10 days, with or without travel, costing from £75–£254 (£55–£204 for children).
If you're travelling to London by train, even if it's just from the suburbs (it has to be on a mainline train though, not the Underground), you can get 2 for 1 entry to London attractions like the London Eye, Tower of London and London Dungeon, plus discounts on restaurants and tours. You need to print out a voucher from the website and bring it with your train ticket.
Money-saving museums and galleries
The city's museums and galleries are one of the London's best bargains. The permanent collections at many are free to enter – including famous names like the British Museum, Tate, National Gallery, Science Museum, Natural History Museum, V&A and Museum of London (see a full list). It's also a good opportunity to try out some of the lesser-known museums, like the Grant Museum of Zoology or the Museum of Childhood for vintage toys and games.
A lot of museums do late-night opening on certain days of the week too, with free special events, talks, films and performances after normal closing time. There's also the First Thursdays event on the first Thursday of each month in the East End, when over 150 galleries and museums in east London stay open until 9pm with special events, walking tours and an Art Bus tour (£14.50/£12.50 concessions) visiting the top attractions and including a drink.
If you're planning on visiting a lot of attractions, a discount card can save you money. The Go City London Pass gives you free entry to famous spots including the Tower of London, Westminster Abbey, London Zoo and St Paul's Cathedral, as well as a Thames cruise and hop-on-hop-off bus tour.
There are a couple of different versions – an All-Inclusive Pass for 1-10 days (which ranges from £89–£199, with discounts for children aged 12 and under). Or an Explorer Pass if you're only planning on visiting a few places, where you can pick and mix 2–7 attractions of your choice (£54–£139).
Inexpensive entertainment
London theatre is world-famous, but the tickets can be expensive. One way to see a West End show on a budget is by picking up tickets at the TKTS booth in Leicester Square. They sell half-price tickets for performances on that day and discounted advance tickets. You can also get £15 tickets for performances at the National Theatre or standing tickets at Shakespeare's Globe in the 'Yard' in front of the stage for £5 (you might want to pick one of the shorter plays…).
Whatever your taste in music, you'll find a free concert somewhere in the city. You can see free classical music at lunchtimes in the churches at St Martin in the Fields and St James's Piccadilly. There are a mix of free performances from jazz to dance at the Southbank Centre and you can always find street performers in Covent Garden. And try the pubs around Camden and Shoreditch for up-and-comings bands – many venues let you in free before a certain time.
If you want to see a film in London on a budget, stay away from the expensive, crowded cinemas around Leicester Square. Just up the road, the Prince Charles Cinema shows films from £9 on weekdays. Or if you're in town for a while you can become a member for £10. Membership gets you up to £4 off tickets, weekly £1 film screenings and discounts on drinks in their bar.
Top London views
The cheapest way to get a great view across London's skyline is from one of the parks around the edge of the city. Some of the best viewpoints are from Primrose Hill, Alexandra Palace and the top of Hampstead Heath in the north and Richmond and Greenwich parks in the south.
Closer to the centre of the city, London's best bargain viewpoint is the Monument for £4.50 (£3 for students/seniors and £2.30 for children aged 5–15). The Monument marks where the Great Fire of London started and was built in the 1670s. It's only 62 metres high so you do get towered over by some of the city's other buildings, but you're in a really central spot.
You can visit the Sky Garden for free – London's highest public garden in a glass dome at the top of 20 Fenchurch Street (aka the Walkie Talkie) in the City of London. You do need to book in advance though. Or go up to the roof terrace on top of the One New Change shopping centre which overlooks St Paul's Cathedral. It's open from 6am until midnight every day.
Get a great view for the price of a drink at a rooftop bar – try Gong on the 52nd floor or Aqua Shard on the 31st floor of the Shard, Vertigo 42 Champagne bar at the top of Tower 42 in the city, the Sky Pod in the Walkie Talkie or Skylon in the Royal Festival Hall on Southbank.
Budget food and drink
You can find some of London's best-value food in the city's ethnic neighbourhoods – try Chinatown, Kingsland Road for Vietnamese food and Brick Lane or Southall for Indian food. There are also some good-value food chains to look out for, like Leon (Mediterranean), Busaba (Thai), Tas (Turkish), Pho (Vietnamese) and Wagamama (Japanese). And if you're in the West End head for an early dinner to take advantage of discounted pre-theatre menus.
Street food is huge in London, with food stalls from around the world at markets, selling dishes for around £5. There are lots to choose from but some of my favourites are Borough Market (Monday–Saturday), Portobello Road Market (Monday–Saturday), the Real Food Market in Kings Cross (Wednesday–Friday) and the Southbank Centre Food Market (Friday–Sunday).
And if the weather's good enough for a picnic (or you're self-catering), then you can pick up supplies from one of London's supermarkets. There are local/metro versions of Sainsburys, Tesco and the Coop around the city, or more high-end are Marks & Spencers and Waitrose.
Low-cost London transport
The best way to travel around London on a budget is to get an Oyster card – you can pick one up at any Tube station or order one online in advance. They bring the price of a single Tube fare in Zone 1 down from £4.90 to £2.40. You can also get the same reduced fares by using a contactless payment card (including overseas Amex, Mastercard and Visa cards). Prices are capped so the most you will pay in one day is £7.20 for travel within Zones 1 and 2.
For short journeys it's worth taking the bus rather than the Tube – the price is lower (£1.50 with an Oyster/contactless card, you can't pay in cash any more) and you get a better view. You can even use them as a cheaper alternative to a sightseeing bus by taking one of the routes pasing the city's main sites. Try the 88 (Camden, Oxford Street, Piccadilly Circus, Trafalgar Square, Westminster Abbey, the Houses of Parliament and the Thames) or the 4 (Waterloo, Somerset House, the Royal Courts of Justice, Fleet Street, St Paul's Cathedral and the Barbican).
Lots of companies run boat tours along the Thames, but the cheapest way to see London from the water is on the Thames Clipper river boat. It's a commuter service but runs along the same scenic stretch of river. Fares are calculated by zone – a single from the London Eye to Greenwich costs £10.50 for a cash fare or £7.70 with an Oyster/contactless card.
Finally if you're feeling energetic, you can hire a Santander Cycles bike (aka Boris bike). You can pick them up from docking stations around central London and they cost £2 to access the bikes for 24 hours then you can make as many journeys under 30 minutes as you like for free.
So those are my tips for seeing London on a budget – do you know of any more London bargains or have any money-saving tips?

Pin it
This article contains affiliate links, where I get a small commission at no extra cost to you, thanks.