Looking for Scotland's most scenic road trip? A guide to driving the Glen Etive road near Glencoe in the Highlands – 12 miles of lochs, moors and mountains used as a location for Bond film Skyfall.
* This site contains affiliate links, where I get a small commission from purchases at no extra cost to you.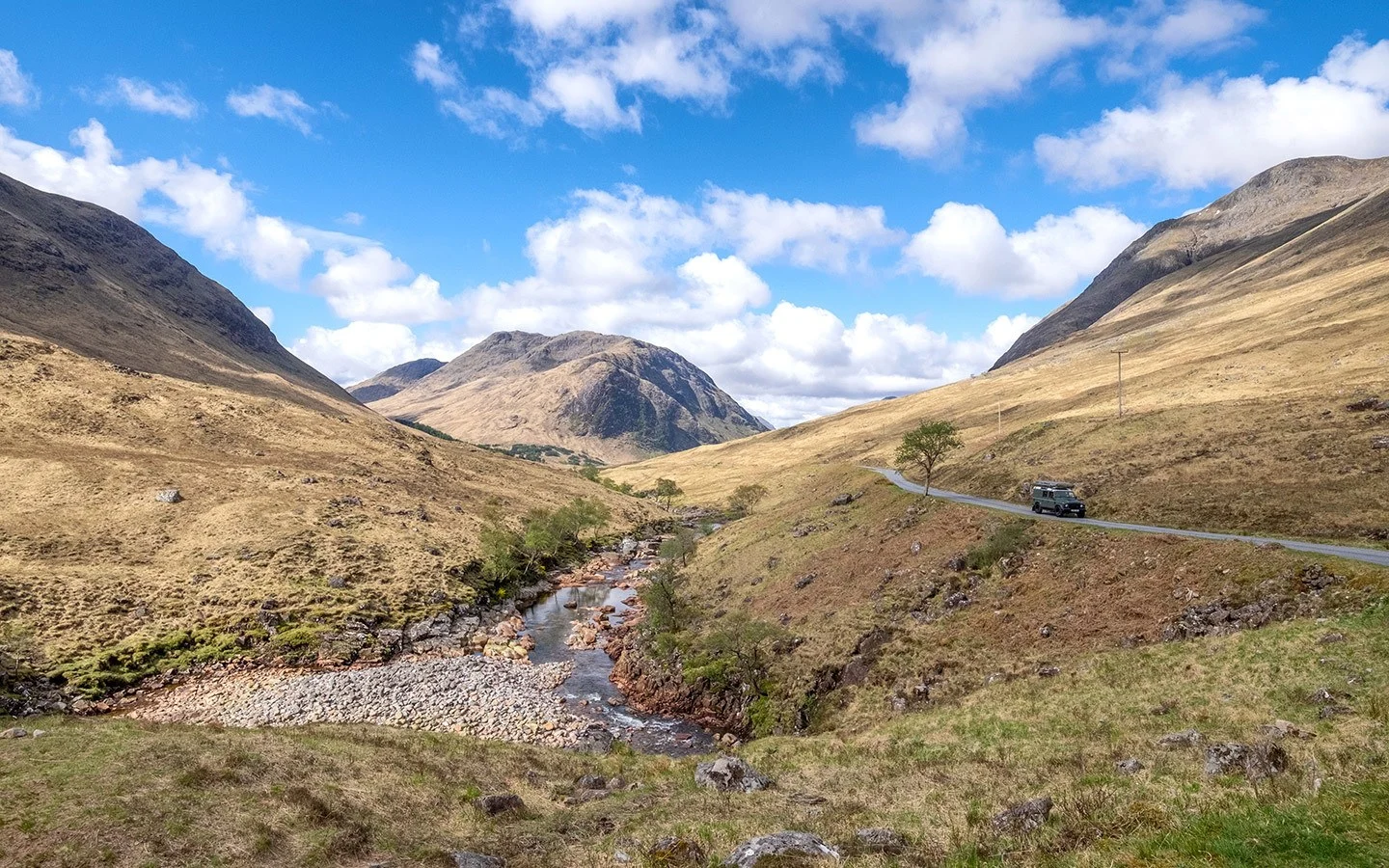 In the heart of the Highlands near Glencoe, the Glen Etive road is 12 miles of peak Scottish scenery – mountains, moorland, lochs and huge skies. It might be short but it packs in some seriously impressive views. But could this dead-end, single-track drive be one of the most beautiful road trips in Scotland? I think so, and I've got James Bond to back me up.
Author Ian Fleming's family had a lodge in the glen, and the road was used as a location for Bond film Skyfall. So whether you're channeling your inner Daniel Craig or just looking for Scottish scenic beauty, here's all you need to know about driving the Glen Etive road.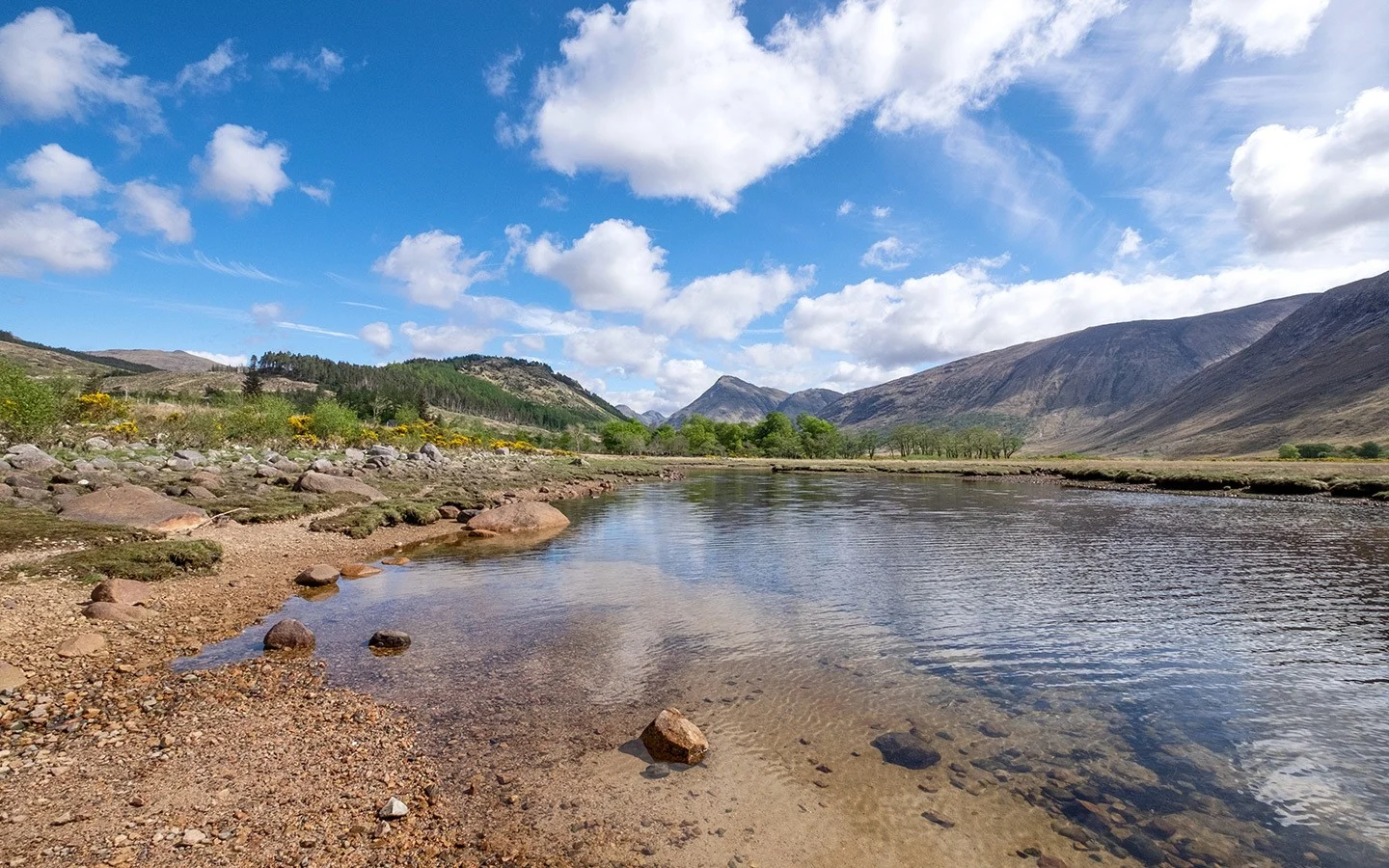 Where is Glen Etive?
Glen Etive is in the western Scottish Highlands, 27 miles south of Fort William. To reach Glen Etive, follow the A82 between Glencoe and Bridgy of Orchy. The turning is signposted off the main road close to the Kingshouse Hotel and Glencoe Mountain Resort – on your right if you're coming from Glencoe and on your left if you're coming from the south.
There are no facilities in Glen Etive (no shops, toilets etc) and mobile phone signal is patchy. But you basically just carry on until you run out of road, so you can't go far wrong!
Driving the scenic Glen Etive Road
Near the beginning of the road you'll see two mountains, which are known in Gaelic as the 'Herdsmen of Etive' – Buachaille Etive Mor and Buachaille Etive Beag. Buachaille Etive Mor (aka the Buachaille or the Beuckle) is one of the most photographed mountains in Scotland, and looks just like a child's drawing of a mountain with its perfect pyramid shape.
The first part of the road follows the banks of the River Etive, which has its source on Rannoch Moor and is a favourite for whitewater kayakers – it can get wild when there's been a lot of rain. After driving around four miles along the road you reach the Etive Mor Waterfall, a couple of minutes' walk from the road, which makes a good photo opportunity.
Carry on a bit further along and you'll find the location used in Skyfall, where Bond and M stop off in the Aston Martin on the way to Bond's childhood home, Skyfall Lodge (which was just a film set in Surrey unfortunately). The road winds on through heather-covered moorland before running into a thick forest, where it gets narrower and more enclosed.
The road then passes the Dalness Estate – which was owned by Ian Fleming's family – as well as a couple of small lochs surrounded by towering mountains, before coming to the tiny hamlet of Gualachulain. Carry on through Gualachulain and you'll reach the end of the road on the banks of Loch Etive, where there's a small car park.
Loch Etive is 30km long, 1.5km wide and reaches a depth of 150 metres. Its vast clear waters stretch off into the distance and reflect the sky like a mirror on a calm day. And although it might feel like you're miles away from the coast, the water is actually salty.
The loch eventually connects to the sea – if you zoom out on the map above you can see how it curves around to the west and meets the sea at Ardmucknish Bay, just above Oban. Originally the road carried on around the edge of the loch to Taynuilt and there also used to be a steamer service taking passengers to Oban in the 1840s.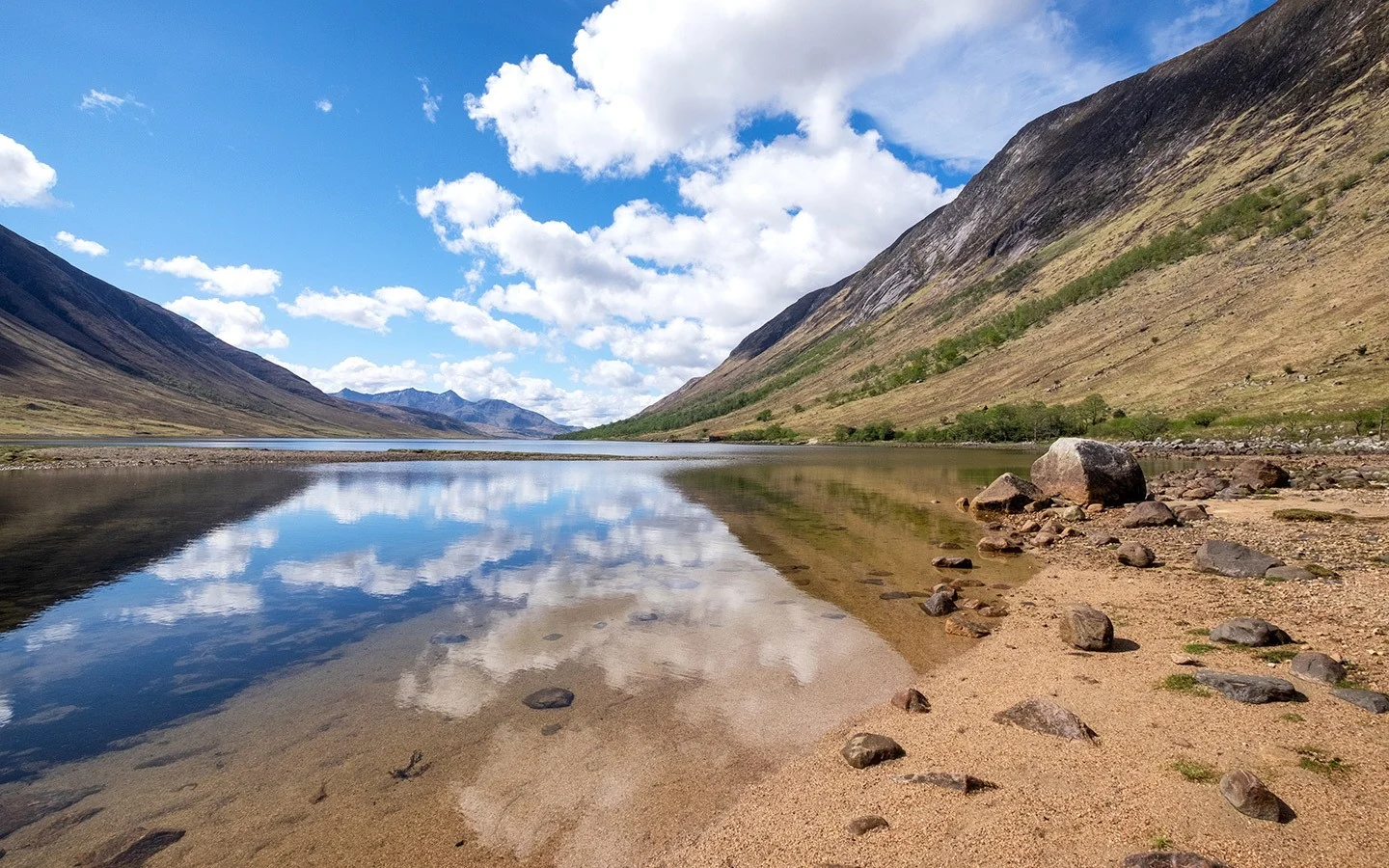 But today the loch is the end of the line – unless you head out on the water. It's a great place to explore by kayak, especially on a sunny day when the water is as still as a pond. Otherwise you can take a walk along the edge of the loch before retracing your steps back to the main road, with the views looking completely different from another angle.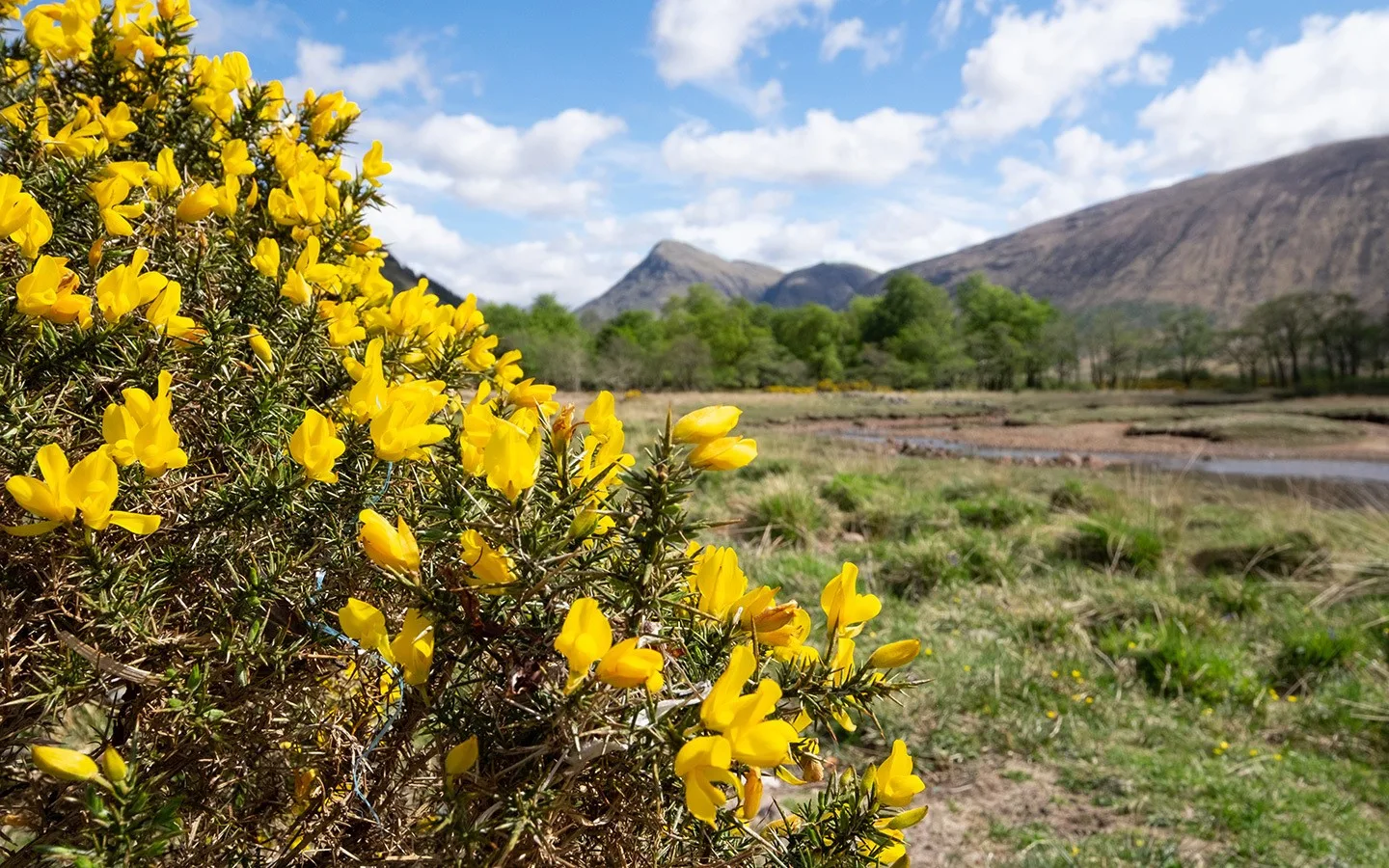 What if I want to stay longer?
If a couple of hours isn't enough time in Glen Etive and you want to spend more time exploring and do some of the area's walks, there are a few different options.
Wild camping is permitted in Glen Etive, so you can just find a spot by the lake or along the river and pitch your tent for the night. Be aware that there are no facilities though, so you'll need to bring everything you need and make sure to take your rubbish away with you – the area's had a problem with litter – and it's a popular spot so can get busy in summer.
If you don't fancy camping, there are a few rental properties in Glen Etive – an 18th-century bothy with six bunks (from £75 a night, minimum two nights) and a four-bedroom rental house which sleeps eight (from £230 a night, minimum three nights), or a cosy two-person chalet with Rayburn (from £100 a night, minimum two nights) .
Or you can experience life like a laird at the Dalness Estate. The estate's refurbished Victorian lodge sleeps up to 14 and comes with its own housekeeper and chef. A three-night stay costs £3600, but there's also a more modest four-person cottage available to rent.
Save for later
You might also like