Discover the beautiful Scottish Highlands with 13 of the best things to do in Fort William and Glencoe, with everything from hiking and climbing adventures to scenic train rides and cosy pubs.
* This site contains affiliate links, where I get a small commission from purchases at no extra cost to you.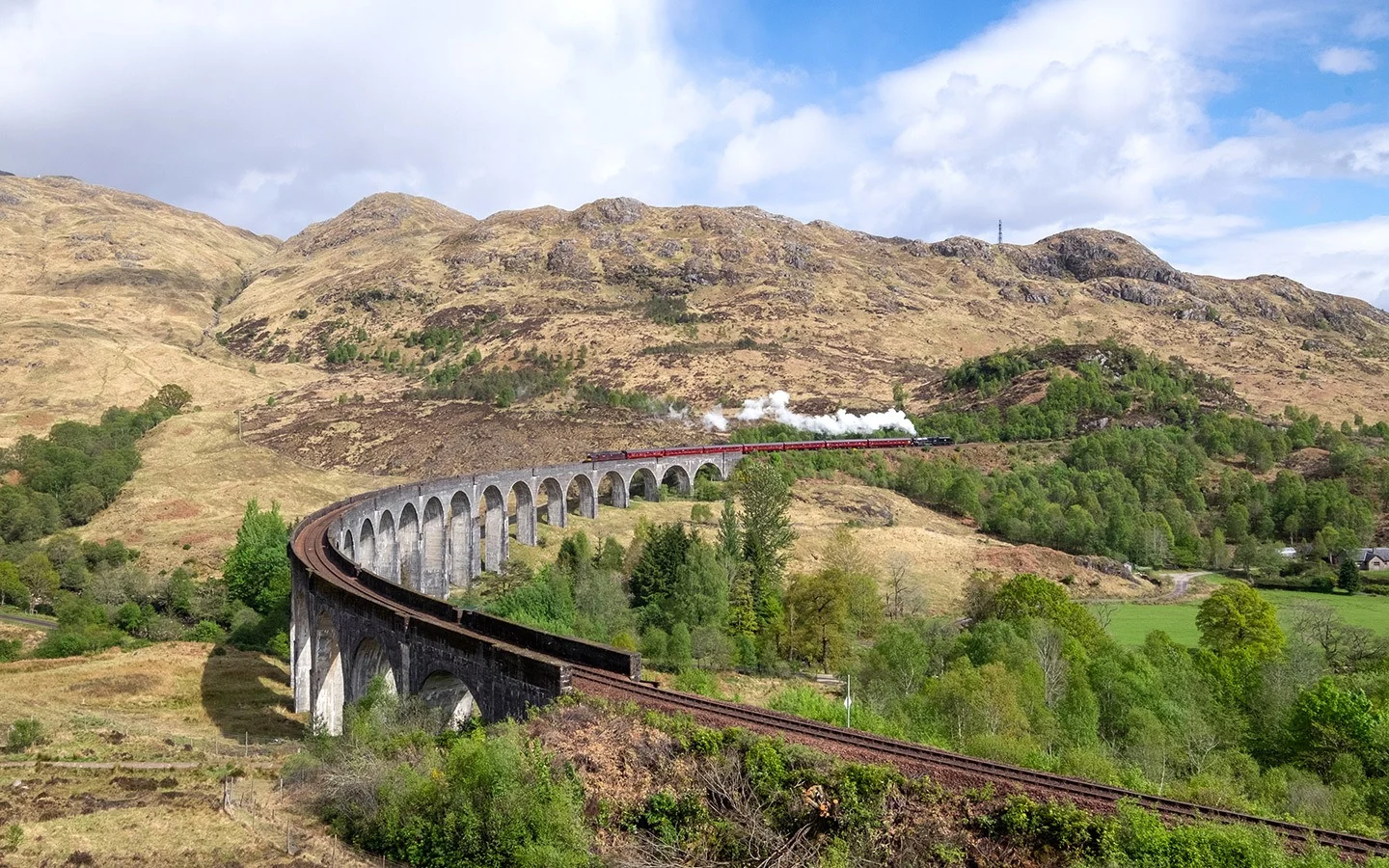 The Western Highlands of Scotland are all about dramatic scenery. This spectacular landscape – part of the Lochaber Geopark – was formed by volcanoes and carved by glaciers, creating a giant outdoor adventure playground waiting to be explored.
Among its lochs, moors and mountains are the area's two main bases – the small historic village of Glencoe and the larger adventure-loving town of Fort William. Whether you're into hiking or history, extreme sports or cosy pubs, the Scottish Highlands has something for you. So here are 13 of the best things to do in Fort William and Glencoe.
Things to do in Fort William and Glencoe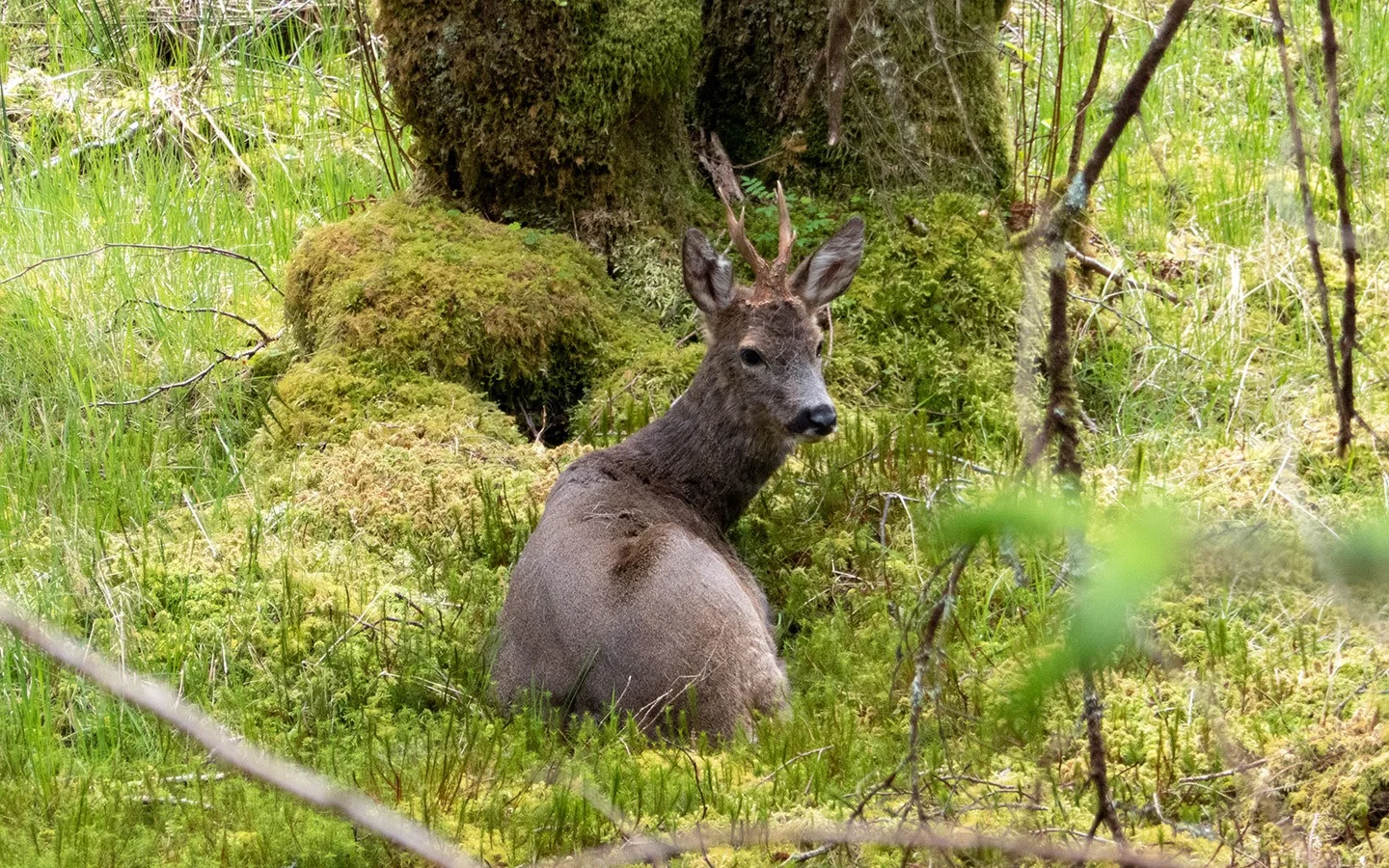 1. Take a hike in Glencoe
From short strolls to multi-day adventures, Highland walks are one of the top things to do in Glencoe. The 1.5-mile An Torr walk is an easy, well-marked trail to Signal Rock, where the signal was allegedly sounded to start the Glencoe Massacre. The walk takes around an hour, and keep your eye out for deer and other local wildlife along the way.
Another easy option is Glencoe Lochan, a small loch behind Glencoe Village with a few different walking routes, including one around the lake and others in the forest and hills.
A bit more strenuous is the walk to the Pap of Glencoe, a conical mountain overlooking Glencoe Village. It's a steep but steady, well-marked five-mile climb to the top, with panoramic views from the summit. Or if you're up for a challenge, the West Highland Way – Scotland's most popular long-distance trail – runs for 96 miles through Glencoe.
There's a scenic 10.2-mile stretch which starts at the Glencoe Mountain Resort and climbs up the infamous Devil's Staircase, the highest point of the West Highland Way at 550 metres which has fantastic views, then descends to Kinclochleven.
Get there: The An Torr walk starts from Signal Rock car park on the A82, 2.5 miles south of Glencoe. There's also a car park at Glencoe Lochan where paths are signposted, and the Pap of Glencoe walk starts near Strath Lodge just to the south of Glencoe Village.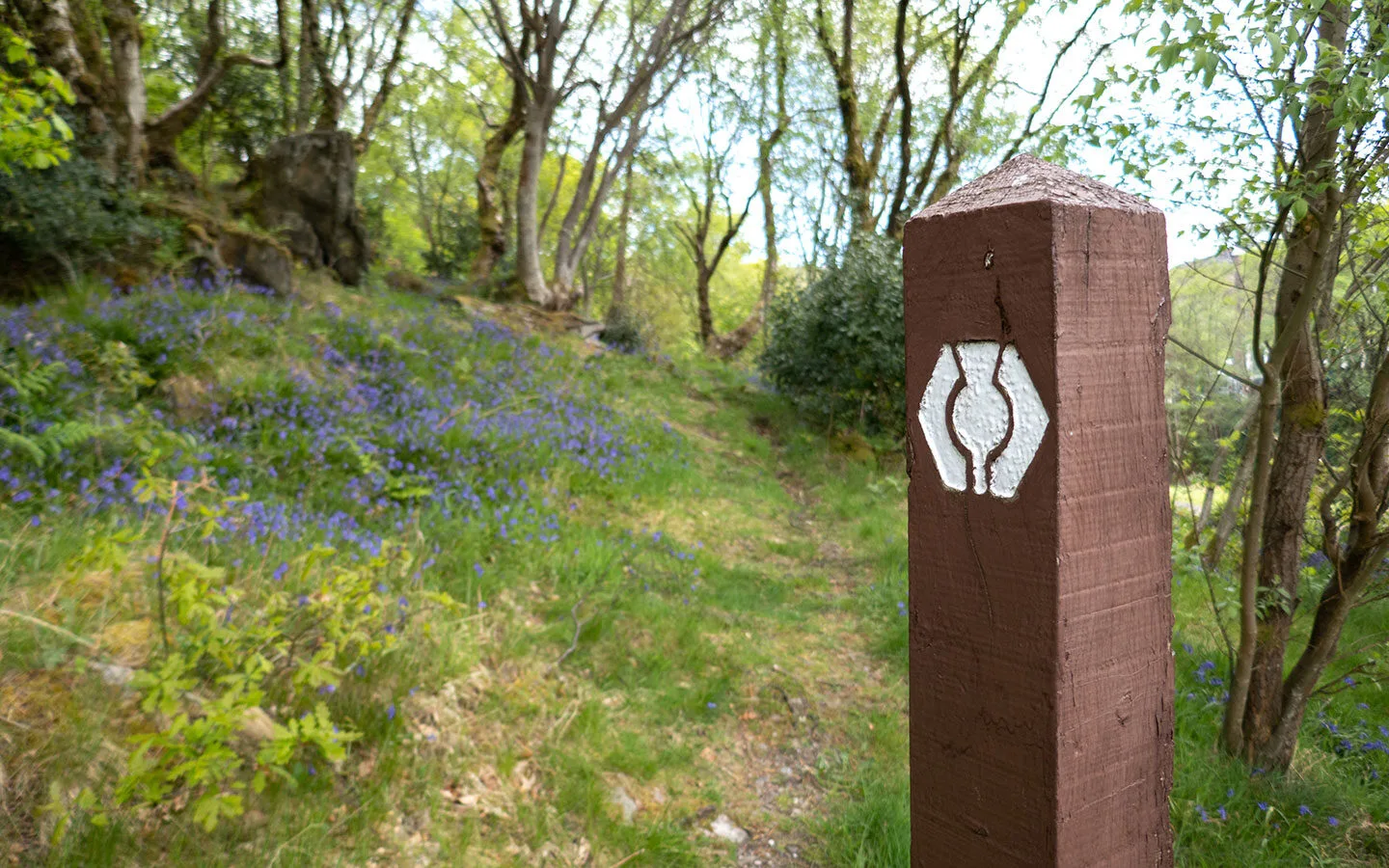 2. Learn about Glencoe's history
There's a dark side to Glencoe in among its gorgeous scenery, and you can find out more about one of the most famous events in its history at the Glencoe Visitor Centre. Early in the morning of 13 February 1692, 30 men, women and children from the MacDonald clan were murdered by government soldiers they'd welcomed into their houses.
More escaped and made it out into the hills, only to die from cold and exposure later on. This all happened just after the Jacobite uprising when King William III ordered the clan chiefs to sign an oath of allegiance by 1 January 1692. But clan leader Maclain of the MacDonalds went to the wrong place and was six days late in signing.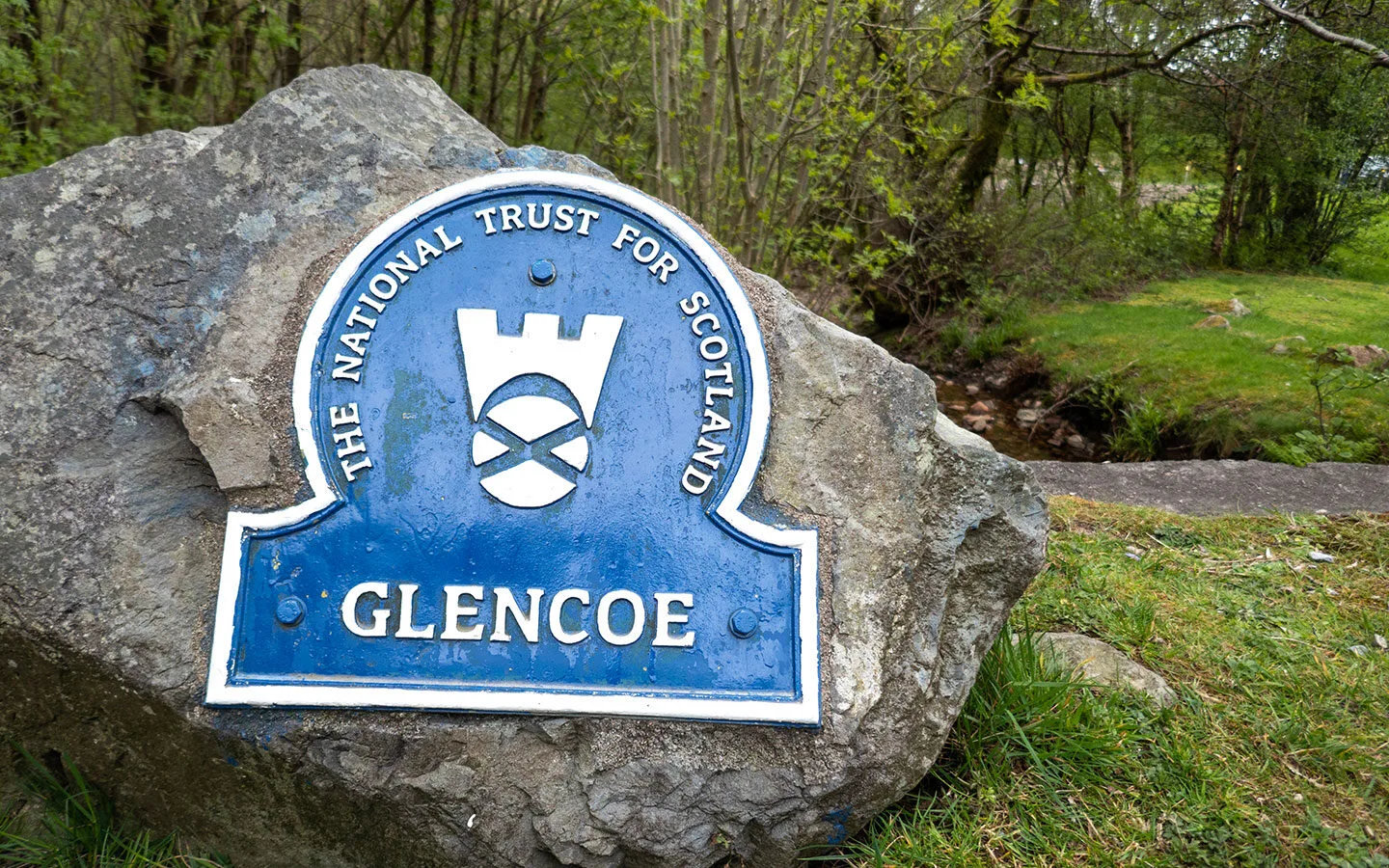 He thought his clan were safe, and when a regiment of 130 soldiers asked the clan to put them up for 10 days, they made them welcome. And the way they later turned on their hosts has made it one of the most shocking events in Scottish history.
The Visitor Centre tells the story of the massacre as well as the mountaineering history of the area (the photos of early climbers and skiers in their original kit are an eye-opener!). There's also a monument to the lost members of the MacDonald clan in Glencoe Village.
Get there: Glencoe Visitor Centre is a mile south of Glencoe Village on the A82. It's run by the National Trust of Scotland and entry is free, with a £4 charge for the car park.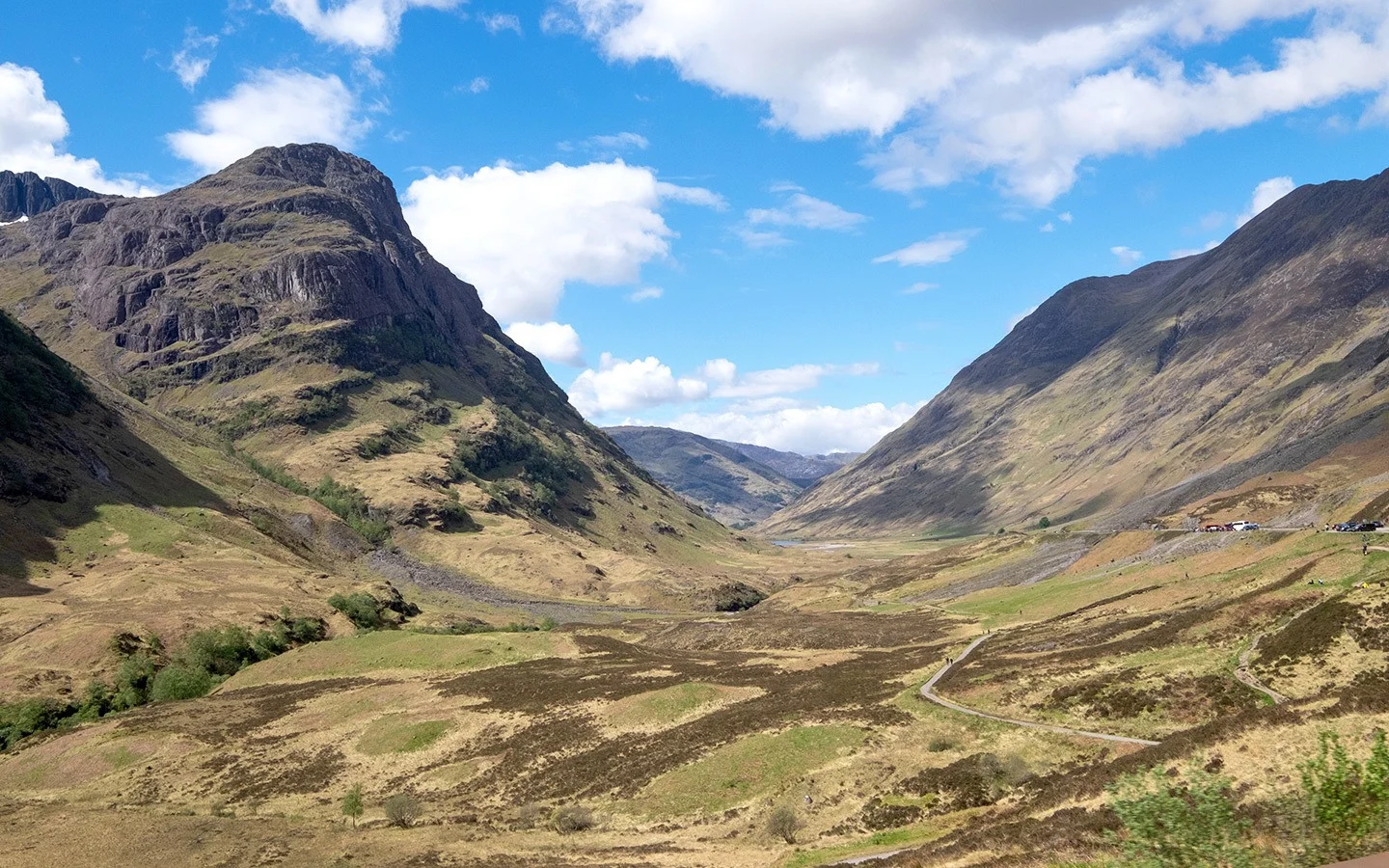 3. Drive the Glen Etive road
I loved this drive so much I wrote a whole post about it, and a road trip along the Glen Etive road is definitely one of my highlights of the Highlands. This scenic drive is small but perfectly formed, with just 12 miles of single-track road leading to a dead end on the banks of Loch Etive, a huge saltwater loch which connects to the sea north of Oban.
What the Glen Etive road lacks in length, it makes up for with the fabulous views you get along the way. You might recognise a few of those views too – the glen's had a taste of cinema stardom as a location for Braveheart and the James Bond film Skyfall.
The road starts among the famous peaks of Buachaille Etive Mor and Buachaille Etive Beag and follows the River Etive through wild moorland and forests, past lochs and traditional white stone cottages until you reach the banks of Loch Etive.
Get there: The turn off for the Glen Etive road is about 11 miles south of Glencoe on the A82 – look out for it on the right just before you reach the Glencoe Mountain Resort.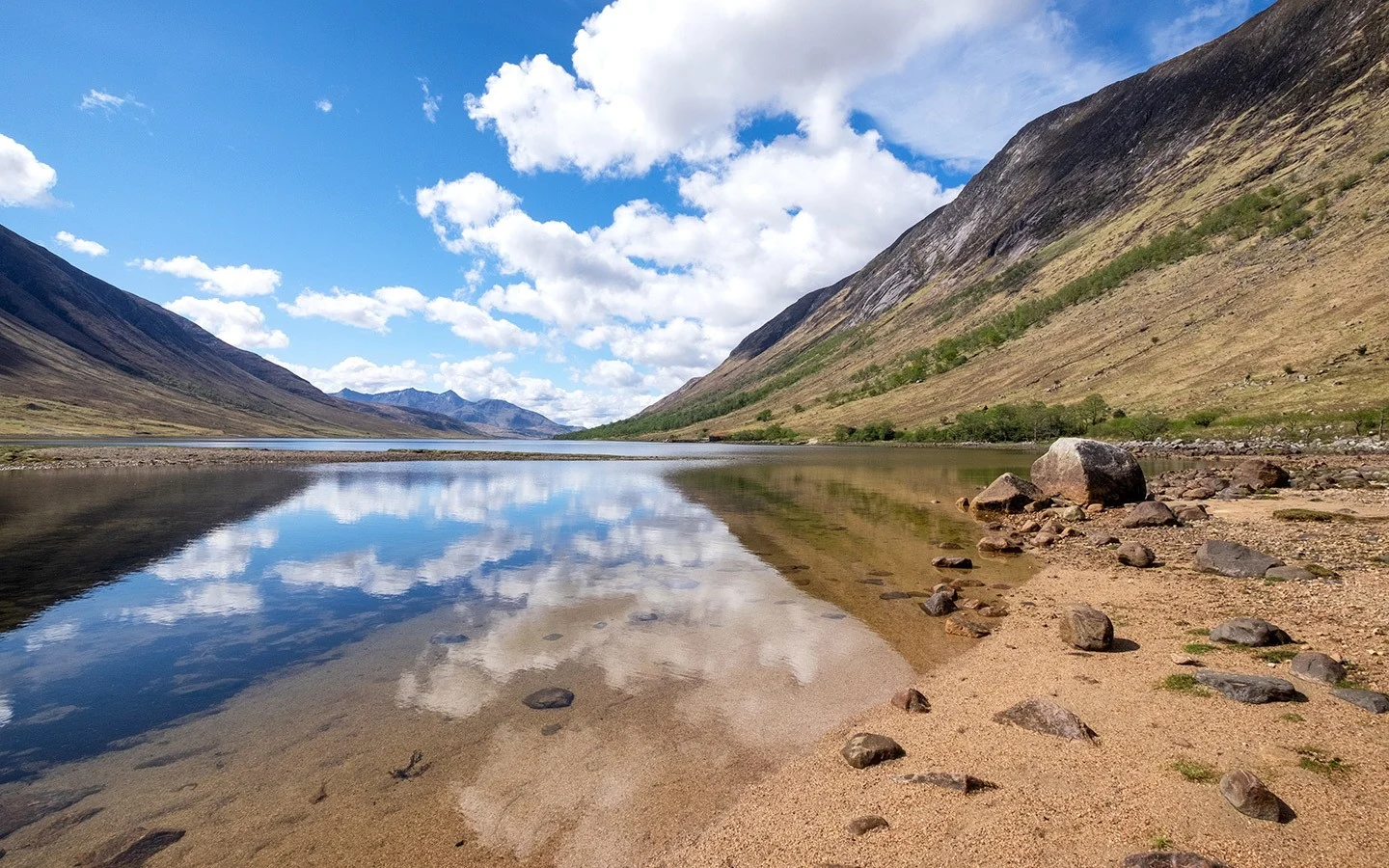 4. Hit the slopes at Glencoe Mountain Resort
There are only five ski resorts in Scotland, and the oldest of them all is Glencoe Mountain Resort. In winter you can go skiing, snowboarding or sledging on its slopes, with stunning views across the wild, unspoilt expanse of Rannoch Moor.
The ski area isn't huge with eight lifts and 20 runs, but there's a mix slopes for different levels and among them is the longest and steepest ski run in Scotland. You can hire clothes and equipment from the resort and there are instructors if you need some tips.
In summer the resort switches its focus to walking and mountain biking. There are downhill and cross-country bike routes plus other outdoor activities like orienteering, tubing and treasure hunts. But whenever you visit, it's worth taking the cable car to the top of the mountain for the views from Eagles Rest and the summit of Creag Dhubb.
Get there: Glencoe Mountain Resort is 12 miles south of Glencoe on the A82, with the turning on your right. The chairlift costs £15 for adults/£10 for children.
5. Go ice climbing in Kinlochleven
If the Scottish weather is too wet and wild to get outdoors, how about getting your adrenaline rush inside a giant fridge instead? Ice Factor in Kinlochleven has the biggest indoor ice climbing wall in the country, a 15-metre-high indoor iceberg.
The owner took a former aluminium smelter building and converted it into a space for climbers to master their winter skills after seeing too many people lose their lives on Scotland's peaks. Mountain rescue teams and the military use it to practice their skills, but you don't need any ice climbing – or even rock climbing – experience to give it a try.
There are one-hour taster sessions available where you can get to grips with the kit and techniques (ice axes and boots are provided, but bring your own gloves and warm clothes). There's also indoor rock climbing if you don't fancy the cold.
Get there: Kinlochleven is 7 miles east of Glencoe, along Loch Leven. Ice climbing at Ice Factor costs £30 for a one-hour taster session (age 12+), plus £8 for equipment.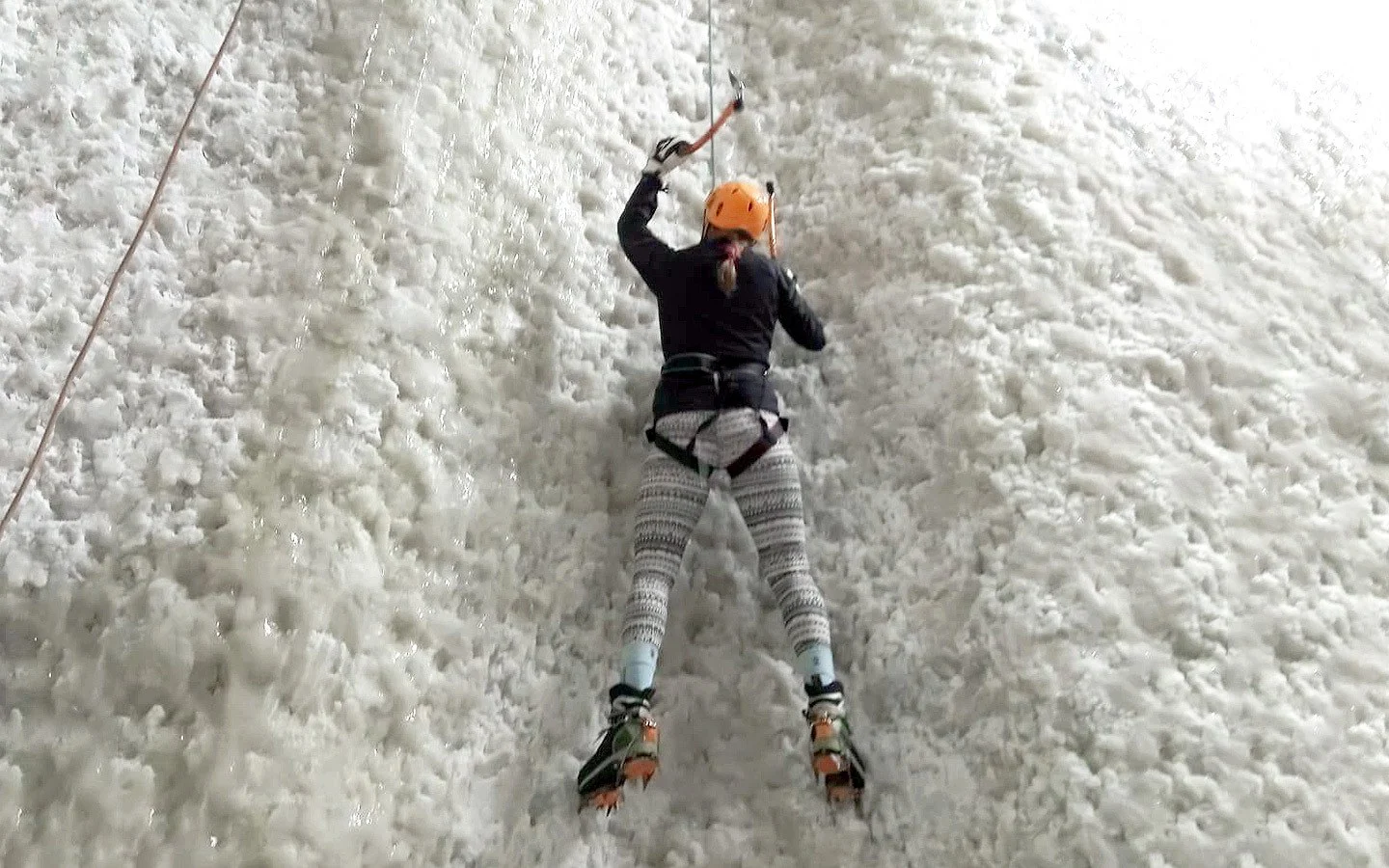 6. Cosy up in a traditional pub
You can't beat cosying up in a traditional Scottish pub on a cold day – think roaring fires, real ales and copious pub snacks. The Highlands have plenty to choose from, but there are a couple of gems around Glencoe and Fort William which are well worth visiting.
First is the Ben Nevis Inn, a 200-year-old converted barn which lies at right the foot of the mountain, just outside Fort William. You get fantastic views of Glen Nevis to go with your drink and there's also a bunkhouse and restaurant attached.
Second is the Clachaig Inn, in the heart of Glencoe (look out for the massacre-inspired 'No Hawkers or Campbells' sign). The inn dates back 300 years and its Boots Bar is a favourite with hikers for its 365 whiskies (and impressive gin selection) and live music evenings.
Get there: The Ben Nevis Inn is around 2 miles south-east of Fort William, along Achintee Road. And the Clachaig Inn is 2 miles south of Glencoe Village, just off the A82.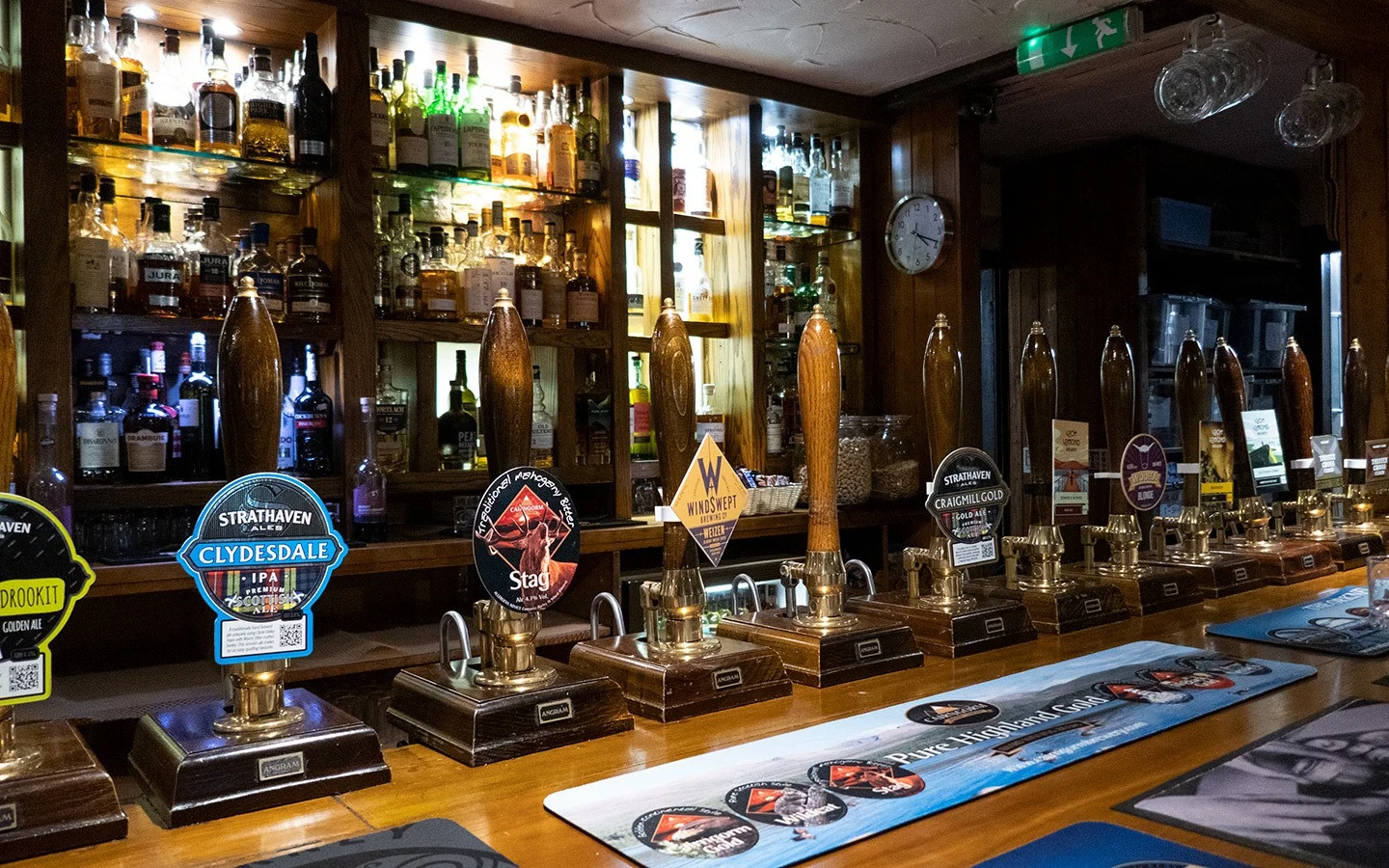 7. Visit the ruins of Old Inverlochy Castle
The ruins of 13th-century Old Inverlochy Castle sit just outside of the centre of Fort William, along the banks of the River Lochy. It might not look it at first glance but it's one of the best-preserved castles of its age in Scotland, and has a few bloody tales to tell.
The castle was built by the Comyn family who were the sworn enemies of Robert the Bruce, but they left it behind when Bruce took the Scottish throne. Later it was reoccupied and two fierce battles took place here. The first was in 1431 when 1000 men were killed and the second in 1645 when another 1500 died on the battlefield.
The castle was finally abandoned in 1654 when it was replaced by the fort which gave Fort William its name. And if you're wondering whether there's a new Inverlochy Castle, there certainly is, the 19th-century mansion turned five-star Inverlochy Castle Hotel*.
Get there: Old Inverlochy Castle is 1.5 miles from Fort William. Follow the A82 north of the town or it's a lovely walk along the banks of the river on the Great Glen Way.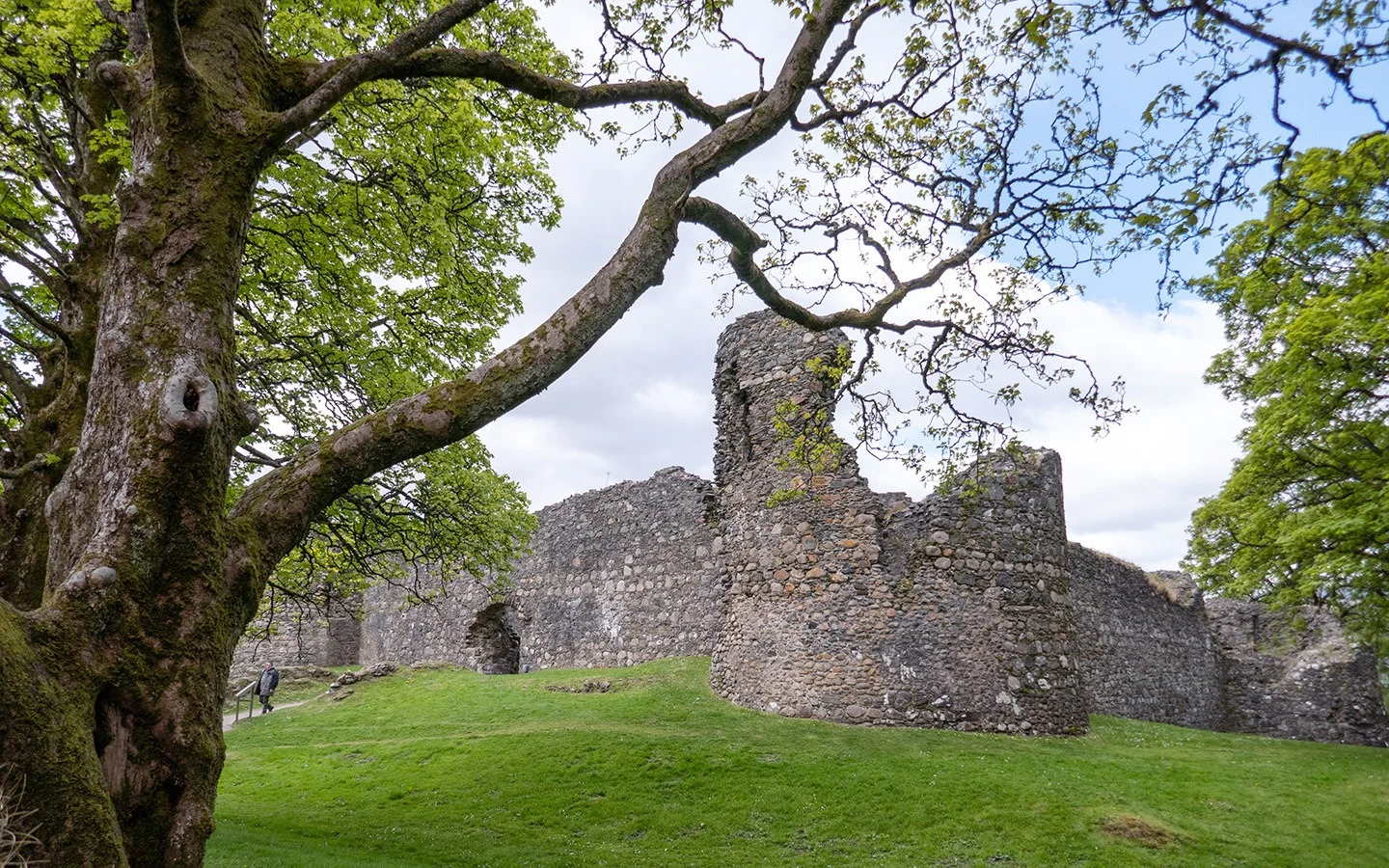 8. Try a dram at the Ben Nevis Distillery
You can't have a list of things to do in Scotland without there being at least one whisky distillery in there – and for the Fort William area it's the Ben Nevis Distillery. The distillery lies just beneath its namesake mountain and has been making whisky since 1825
The distillery uses water from a spring which is fed by melting snow straight from the top of Ben Nevis. It's used to produce a range of cask-aged single malts as well as a couple of blended whiskies – Nevis Dew and Glencoe,
There's a visitor centre where mascot 'Hector McDram' tells the story of the distillery before a tour of the production facility and that all-important tasting. There are a couple of different tours available to choose from – a basic Failte Tour or a Tasting Tour which includes three different whiskies to sample at the end.
Get there: Ben Nevis Distillery is just past Old Inverlochy Castle, around 1.7 miles from Fort William. The Failte Tour costs £5 per person and the Tasting Tour £18 per person.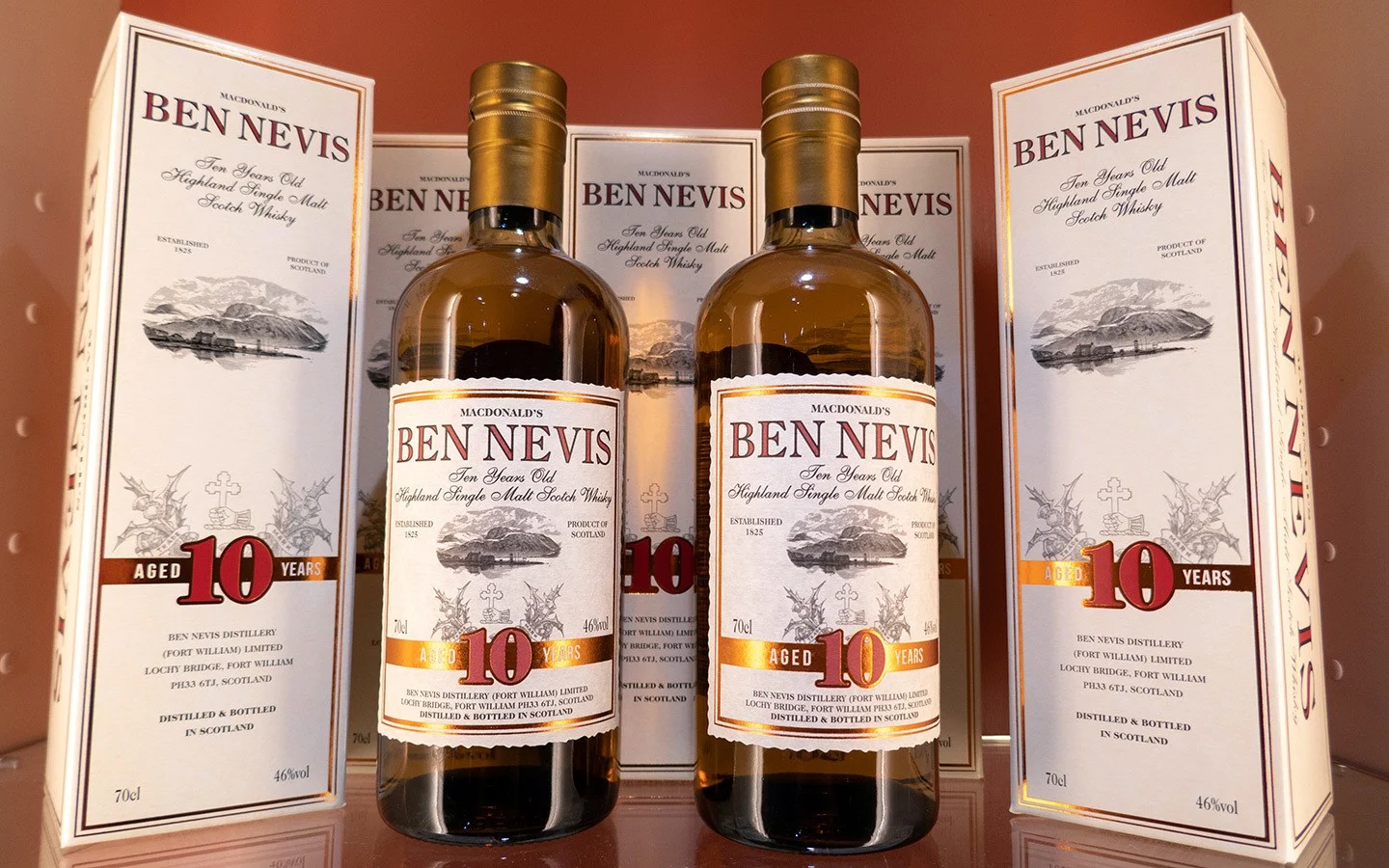 9. Scale Ben Nevis
If you're up for a challenge, reaching the top of Ben Nevis is one of the most adventurous things to do in Fort William, not least because of its unpredictable wet and windy weather. At 1345 metres tall, Ben Nevis is the UK's highest mountain.
It was originally a giant volcano which collapsed in on itself, which along with the cloud which often shrouds its peak led to it being nicknamed the 'venomous mountain'.
If you fancy tackling the Ben there are a couple of different routes. The Carn Mor Dearg Arête route is for experienced scramblers but the Mountain (or Pony) Track is accessible to anyone with a good level of fitness. It takes five–seven hours to climb Ben Nevis, starting off with a steep climb to a small loch before a zigzag path with some sheer drops.
On a sunny day the views from the summit make it all worthwhile. But even in the middle of summer there's likely to be snow at the top so pack warm layers.
Get there: The Mountain Track starts from the Ben Nevis Visitors Centre (postcode PH33 6ST), 2 miles south of Fort William, where there's a car park costing £3 per car.
10. Visit the West Highland Museum
Learn about the history of the Highlands' people and landscapes at the West Highland Museum in Fort William. It's best known for its Jacobite exhibits, with weapons, medals and Bonnie Prince Charlie's embroidered silk waistcoat on display.
But there's lots of other local history too, including archaeological finds, artefacts from the original Fort William and treasure from a Spanish galleon, as well as Victorian, Second World War and industrial heritage exhibits. And for peak Scottishness you can even see Rob Roy's sporran and the bagpipes which were played at Bannockburn.
Get there: The museum is located in Cameron Square, Fort William. Admission is free.
11. Watch steam trains on the Glenfinnan Viaduct
The journey on the West Highland Line from Fort William to Mallaig on board the Jacobite steam train is rated as one of the world's most beautiful rail trips. But for a whole generation of Harry Potter fans, it's better known as the Hogwarts Express, and the best place to see it is as it crosses the 1000-foot-long, 100-foot-high Glenfinnan Viaduct.
If you want to catch the steam train on the viaduct you need to time it just right. The Jacobite runs from April until October, with up to two services a day in each direction. The viaduct is around 35 minutes from Fort William – crossing around 10.58 and 15.00 for the morning service and 13.25 and 18.00 (15.15 and 19.45 on Saturdays) for the afternoon.
Allow around half an hour to find a parking spot and walk to the viewpoints to get a good vantage point. And when the train has passed by, head to Glenfinnan train station where an old train dining carriage has been turned into a cute café.
Get there: The Glenfinnan Viaduct is 17 miles (30 minutes' drive) west of Fort William along the A380. There's parking at the Glenfinnan Viaduct and Monument Car Park (PH37 4LT) or you can take the train or no 500 bus from Fort William to Glenfinnan.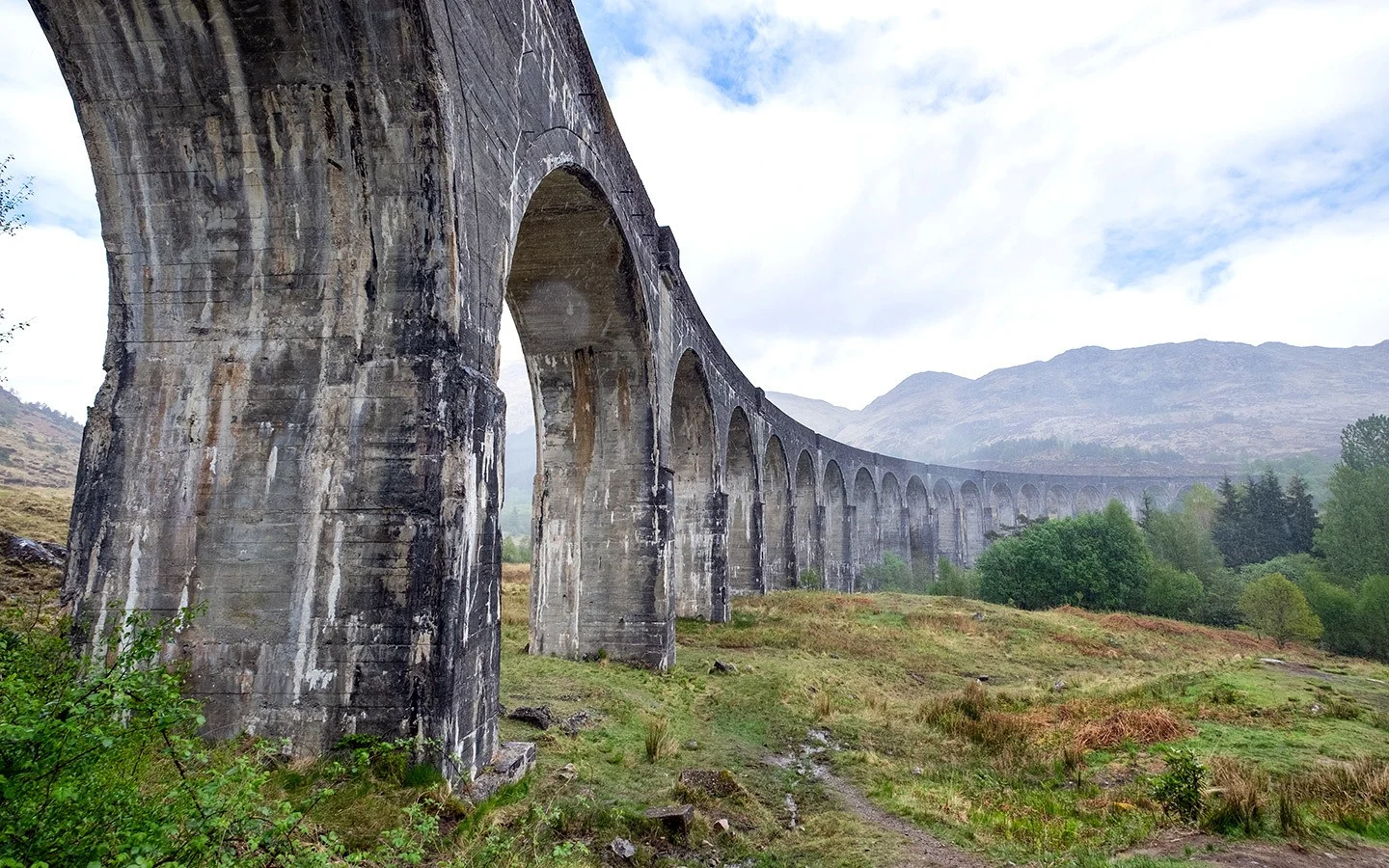 12. Climb Neptune's Staircase
It sounds like something you'd find at sea, but Neptune's Staircase is really a 19th-century engineering marvel – a series of eight interconnected locks on the Caledonian Canal. You'll find it just north of Fort William where the canal starts its 60-mile journey to Inverness.
Neptune's Staircase was the brainchild of Scottish engineer Thomas Telford, who needed to find a way for ships to travel up (or down) 19.5 metres in height within just 450 metres. The result was the longest staircase lock in the country, which means each lock is connected to the next, with the upper gate of one acting as the lower gate of the next.
The locks were originally hand-operated but now work on hydraulics. It now takes boats 90 minutes to get from one end to the other. You can watch them from the towpath, or there's a café alongside the locks which also has great views of Ben Nevis.
Get there: Neptune's Staircase is 3.5 miles north of Fort William on the A830 in the village of Banavie, where there's a train station on the Fort William to Mallaig route.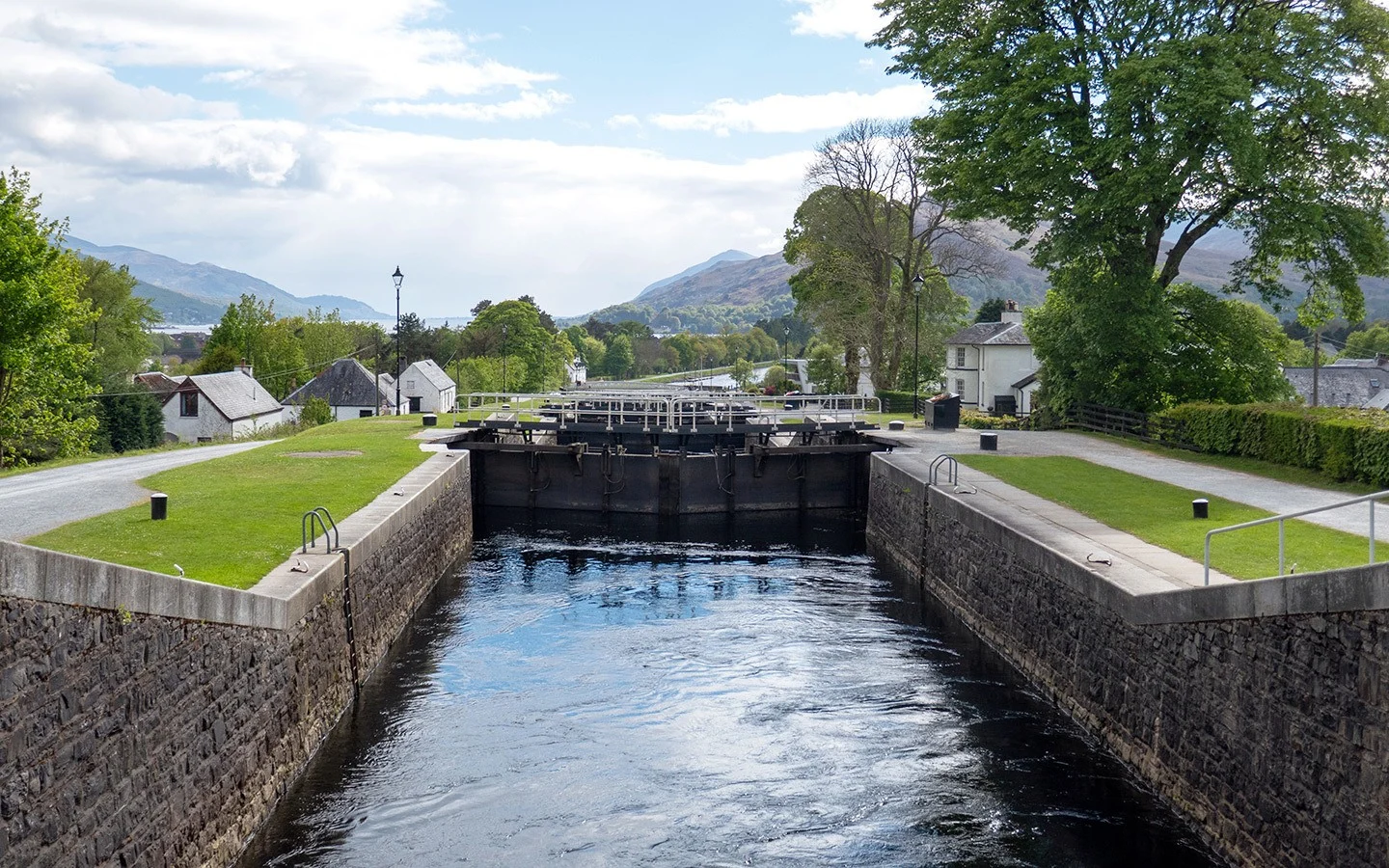 13. Hike to Steall Falls
Located just south of Fort William, Steall Falls is the second highest waterfall in Britain, which thunders 120 metres down from the slopes of the An Gearanach ridge down into the River Nevis. The walk to the falls is around two miles long and takes you through the Nevis Gorge past ancient woodland and alpine meadows.
The path is rocky and can get slippery with steep drop offs (as shown by the cheery 'Danger of Death' sign at the start), but it's well-marked and easily accessible. There is a bit of a challenge at the end though if you want to get up close to the falls – a wire rope bridge.
You have to balance your way across the single wire while holding onto the two upper wire rails to make it across. It's a popular hike so there may well be a queue to get over, and if you don't fancy the bridge then there's still a good view from the other side.
Get there: The start of the path to Steall Falls is from the Upper Glen Nevis car park (postcode PH33 6SY), around 7 miles south-east of Fort William.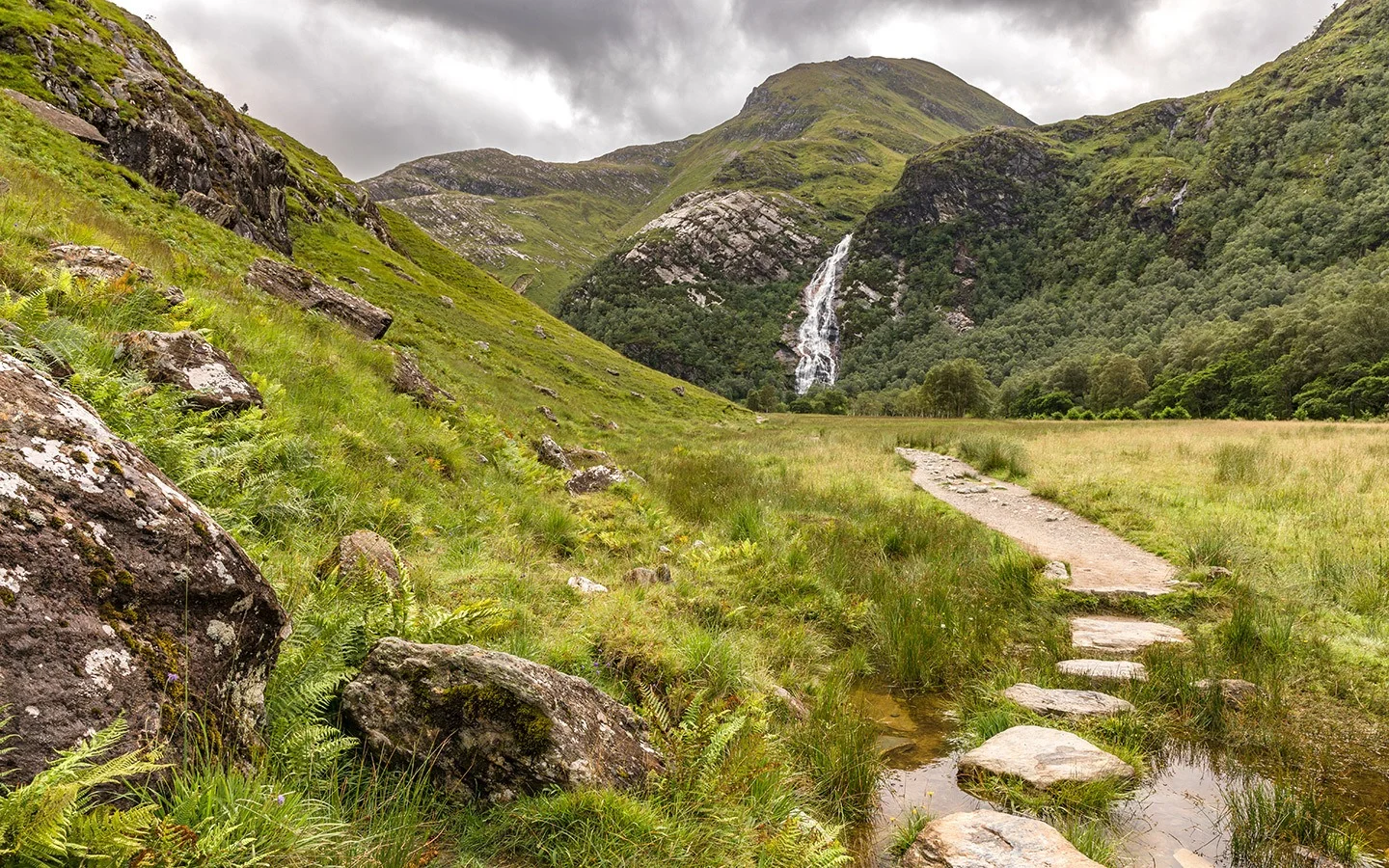 Map of things to do in Fort William and Glencoe
The details
How to get to Fort William and Glencoe
If you're flying to Scotland, the nearest airports are in Glasgow or Inverness, both of which are around two hours' drive from Fort William and Glencoe.
Fort William is on the scenic West Highland Line – one of the UK's most spectacular train journeys – which takes 3 hour 45 minutes from Glasgow passing lochs, mountains and moorland. You can also catch the overnight Caledonian Sleeper train from London, which leaves Euston around 9pm and gets into Fort William at 10am the next morning.
It's easiest to get around the Highlands by car (available for hire in Fort William or at the airports) but there are also local Citylink buses. The bus from Fort William to Glencoe takes around 35 minutes, with stops at the Visitor Centre and Ski Centre. You can also catch the train from Fort William towards Mallaig to reach Glenfinnan or Banavie.
There are also day tours available from Edinburgh*, Glasgow* and Inverness* which include a selection of our top things to do in Fort William and Glencoe as well as Loch Ness.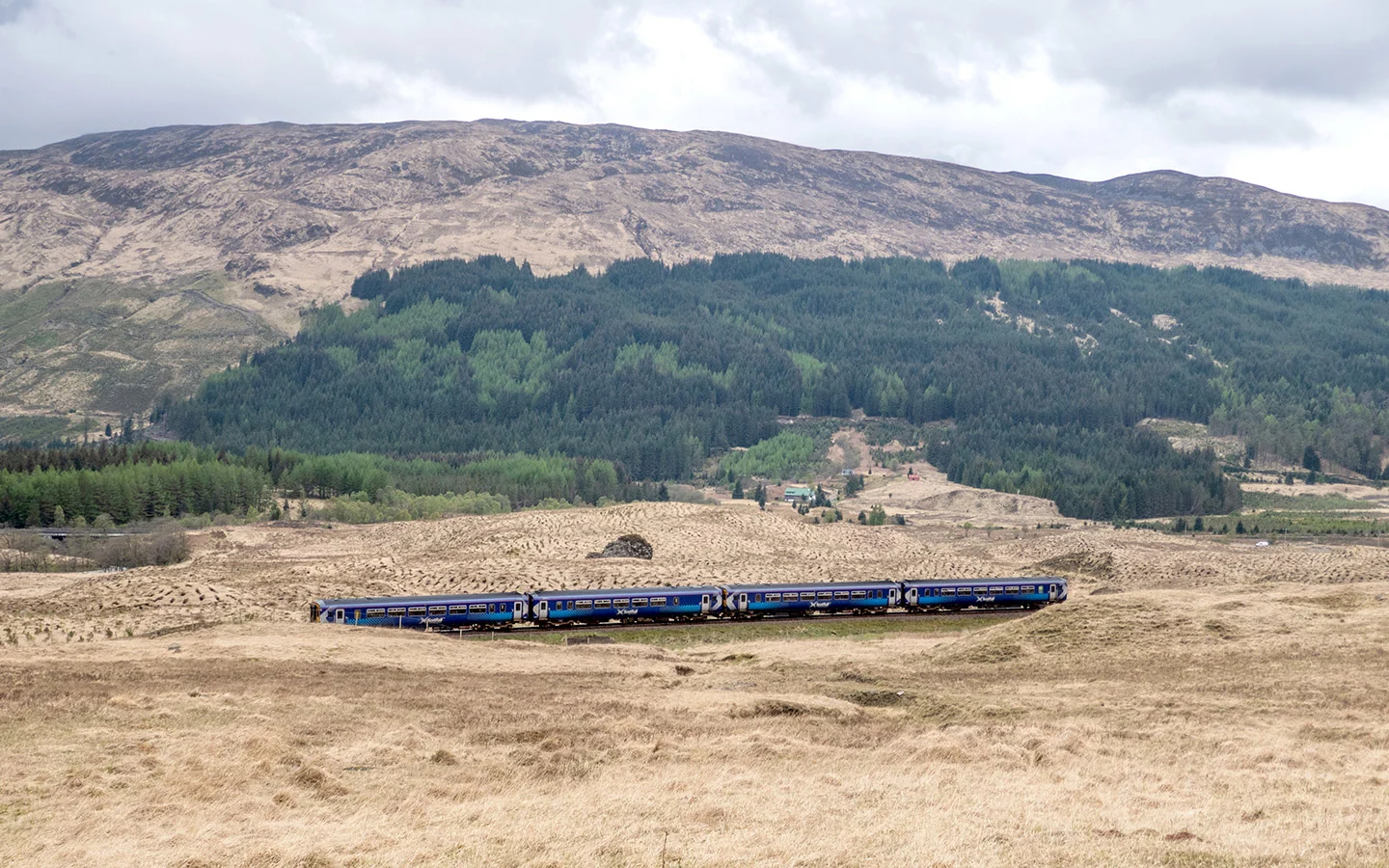 Where to stay in Fort William and Glencoe
Fort William: Right in the centre of town, The Garrison* is a former police station which has been given a contemporary makeover. There's a mix of modern en-suite rooms and more quirky former cells which have been turned into compact double or bunk rooms with shared bathroom. The Ben Nevis Inn* also has a bunkhouse that's good for walkers.
Glencoe: Surrounded by mountains, the Clachaig Inn* has 23 en-suite bedrooms. The inn is dog-friendly and stays include a full Scottish breakfast. Or Glencoe House* is a 19th-century Victorian mansion turned hotel with a mix of one- and two-bedroom suites – some with hot tubs and private terraces – and self-catering lodges in the 10-acre grounds.
Looking for somewhere to stay in Fort William or Glencoe?*
Save for later
You might also like