Explore Paris' intellectual and bohemian neighbourhood with this self-guided St Germain walking tour, which takes in the district's churches, cafés, palaces and parks – map and directions included.
* This site contains affiliate links, where I get a small commission from purchases at no extra cost to you.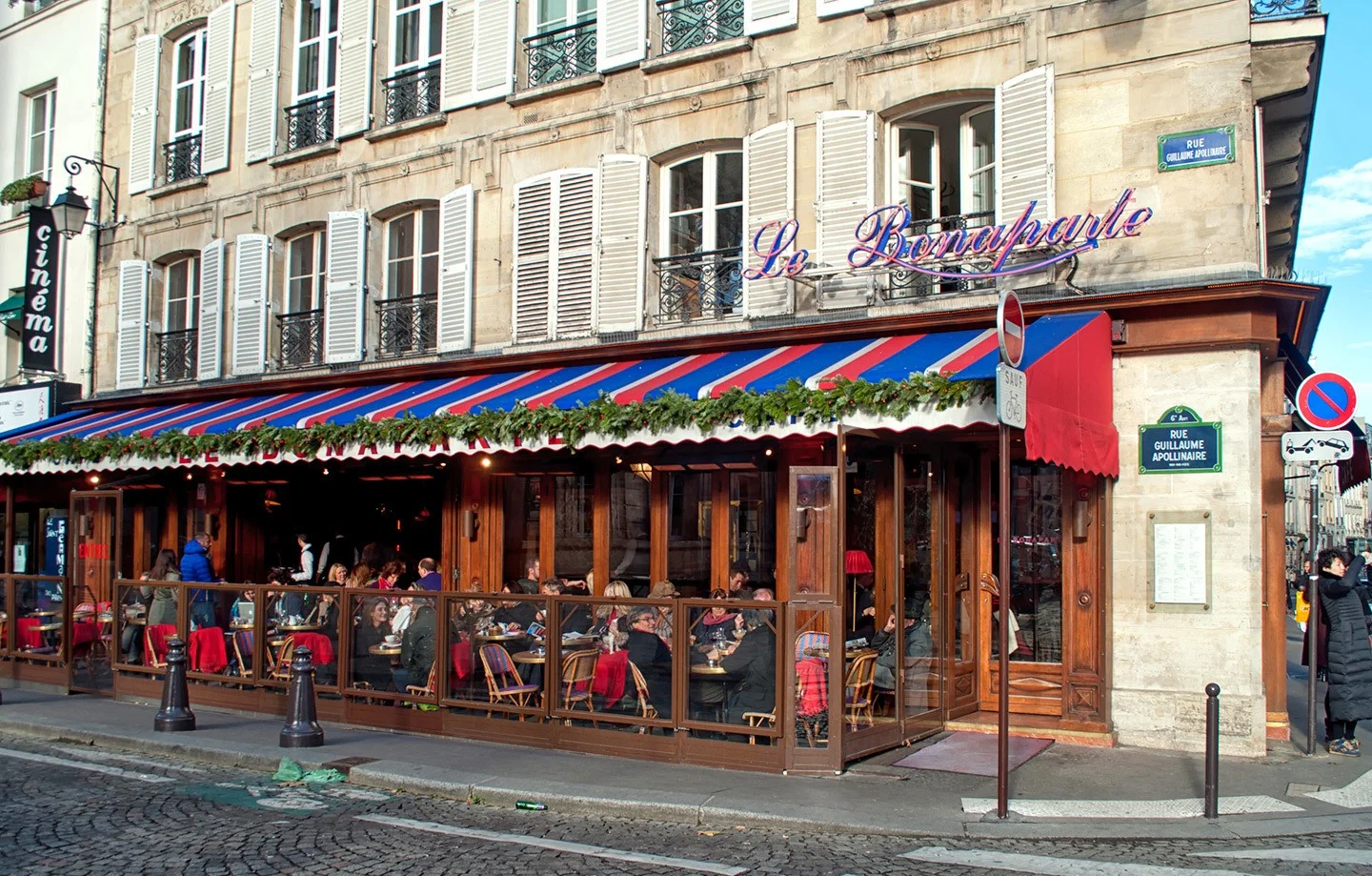 Located on Paris' Left Bank in the 6th arrondissement, Saint-Germain-des-Prés is one of the city's most famous neighbourhoods. Over the years it's been a meeting place for intellectuals, a centre of the post-war Jazz Age and a bohemian hub for artists and writers.
Today St Germain is a fashionable neighourhood full of designer boutiques, smart restaurants and art galleries. It's also my Parisian second home, where I always stay when I visit the city. So let me take you on a St Germain walking tour to discover the area's historic churches, museums and gardens – with a few delicious extras along the way.
A self-guided walking tour of St Germain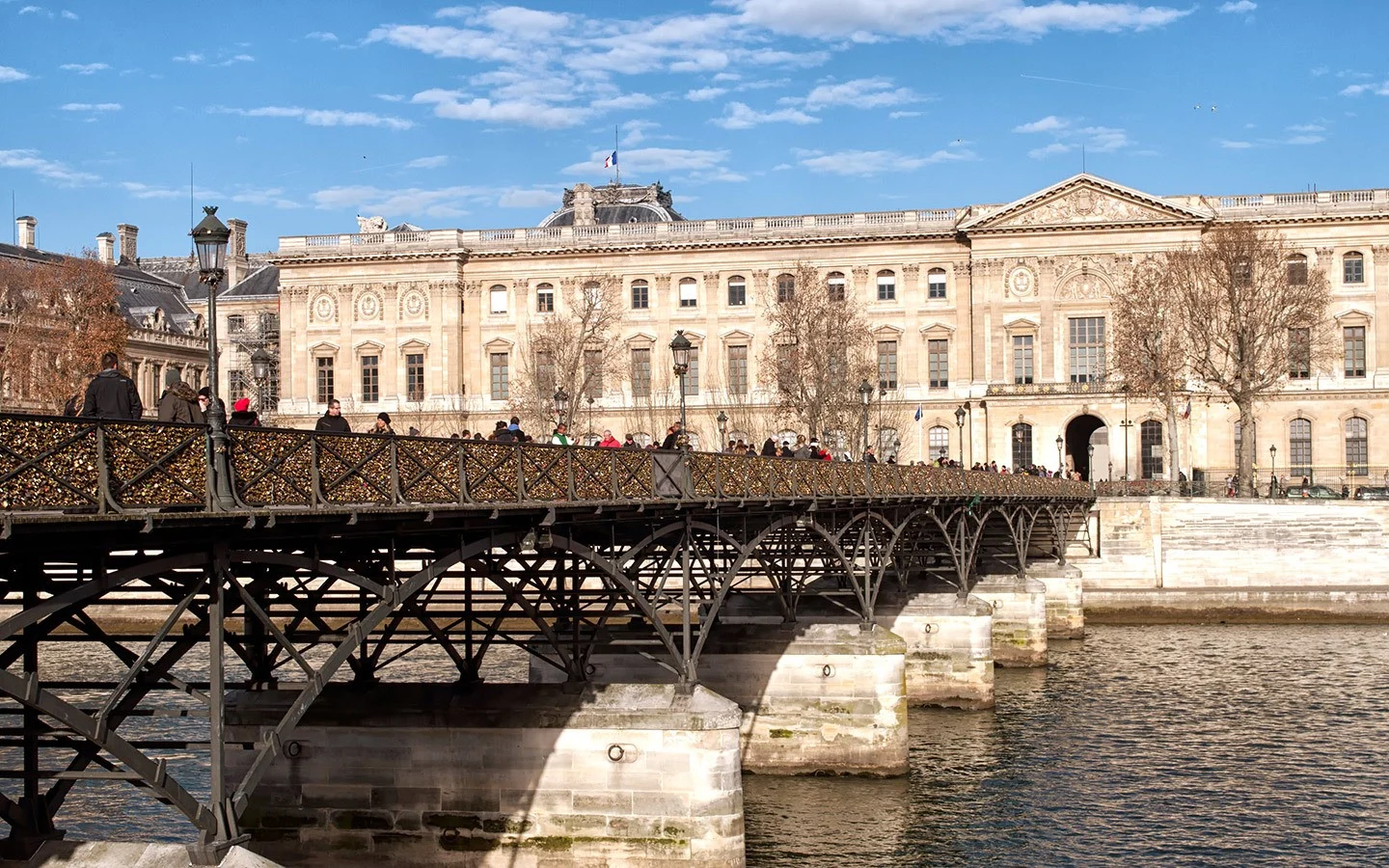 Start your St Germain walking tour on the Pont des Arts bridge over the Seine, in front of the Louvre. The nearest Métro stations are Palais Royal – Musée du Louvre (Lines 1 and 7) and Pont Neuf (Line 7), both of which are around a five-minute walk away.
Pont des Arts
The original Pont des Arts was built in 1802 to connect the Louvre and Institut de France. It was the first metal bridge in Paris, but after wartime bombing and boat collisions it was declared unsafe in 1977. A steel version was built to replace it, using the same design except with seven arches instead of the original nine to match the nearby Pont Neuf.
The Pont des Arts has long been popular with artists, and you'll still see painters on the bridge. It was also where Paris' controversial love locks trend started. The first padlock was added in 2008 and eventually they built up so much that the railings collapsed from the weight. They've now been replaced with glass panels to stop locks being added.
Walk south across the bridge towards the imposing dome-roofed Institut de France, which is home to arts, humanities and science academies. At the end of the bridge turn right and walk along Quai de Conti, then take a left turn up Rue Bonaparte.
École Nationale Supérieure des Beaux-Arts
On your right you'll pass l'École Nationale Supérieure des Beaux-Arts (National School of Fine Arts), Paris' oldest and most famous art school. You'll often see students carrying portfolios, hoping to repeat the success of previous pupils like Monet, Degas and Renoir – whose artworks you can see a few minutes' walk away at the Musée d'Orsay.
Carry on along Rue Bonaparte, where many of its elegant townhouses have been turned into arty shops and galleries, with everything from antique vases to modern art installations on display. Look out for number 5, the birthplace of painter Édouard Manet, and number 24 where novelist Henry Miller lived in the late 1920s.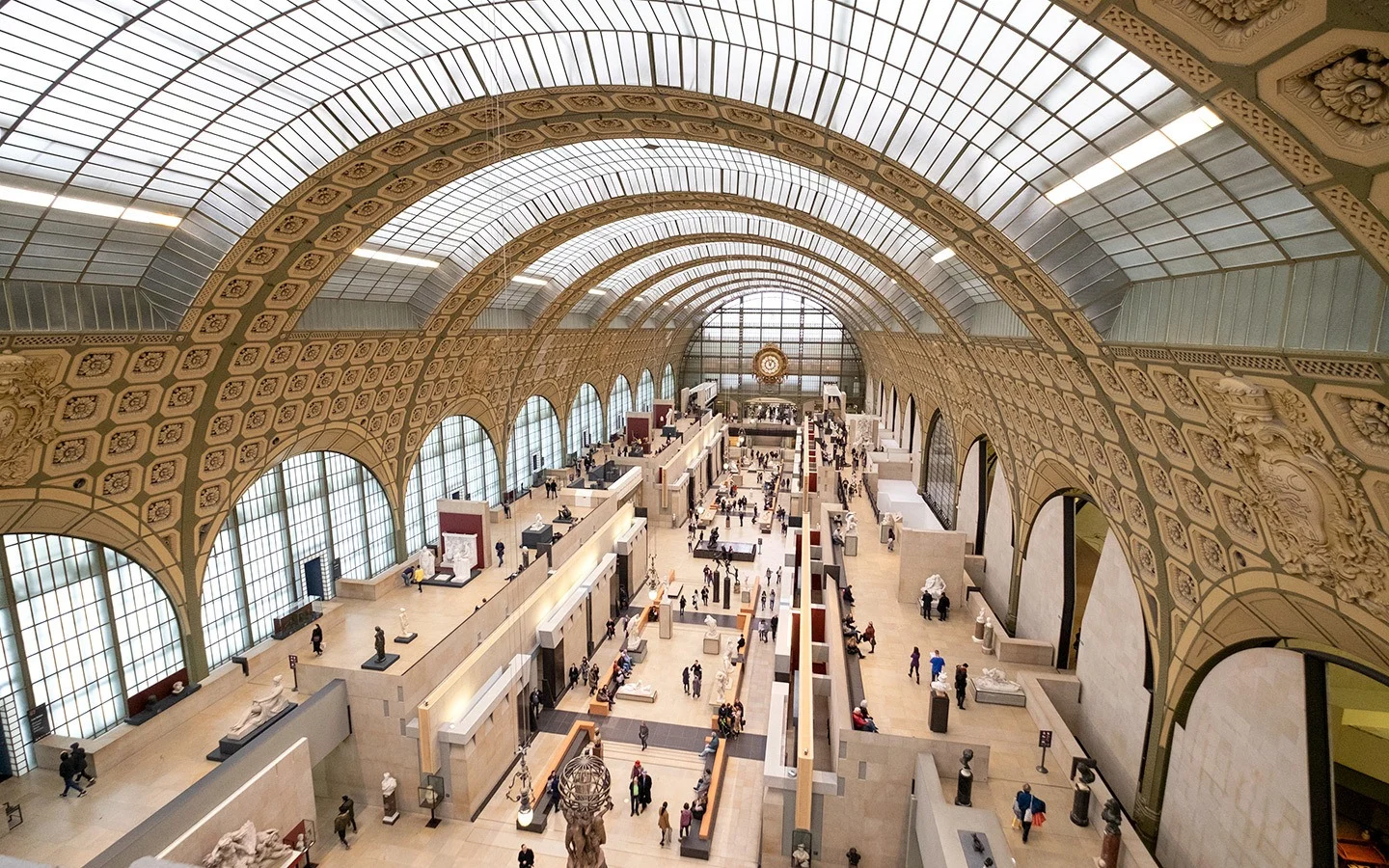 Ladurée
Next up is an edible work of art – the macaron. The Rue Bonaparte branch of Ladurée is one of eight stores across Paris where they sell over 15,000 of their signature macarons a day. Macarons seem to be everywhere now but Ladurée's are the classics – light and airy with a different range of colours and flavours available each season.
Ladurée's window displays are a work of art in themselves, with a rainbow of pastel shades and elegant packaging. There's usually a queue out of the door for a spot in their tea room, but you can get a macaron to take away for €2.50 (or a box of six for €19.50).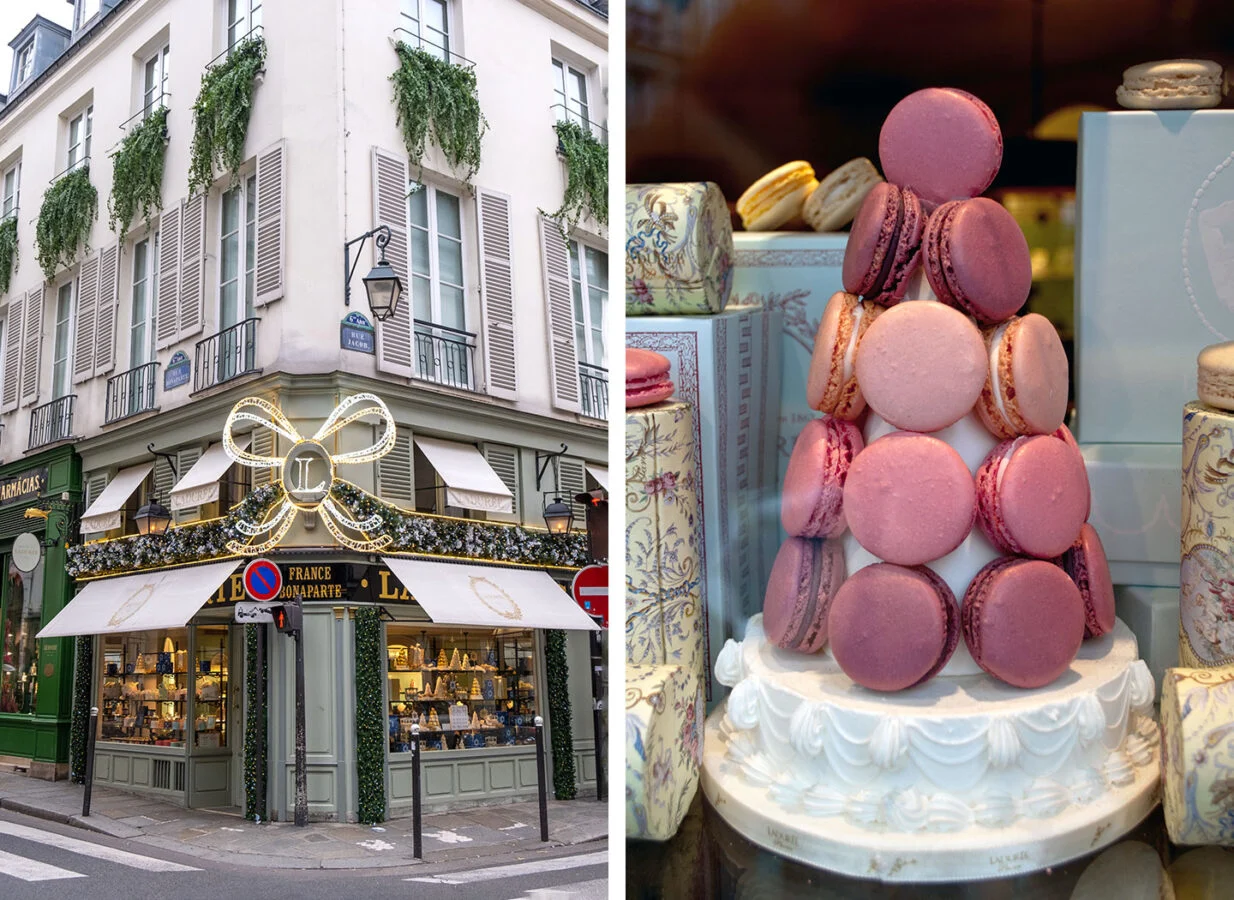 Just after the Ladurée shop, turn left down Rue Jacob, then take the first right down Rue de Füstenberg where you'll find the Musée National Eugène Delacroix.
Musée Delacroix
In a courtyard just off pretty Place de Fürstenberg, the Musée Delacroix is dedicated to French painter Eugène Delacroix. Delacroix was considered to be France's leading Romantic artist and produced over 9140 paintings and drawings over his lifetime. He also painted frescoes in the Church of Saint-Sulpice and Palais du Luxembourg.
The museum (closed Tuesday) is inside the apartment where he lived and worked for the last six years of his life before he died in 1863. It has a selection of Delacroix's drawings, sketches and letters on display as well as personal items like photos and his easel.
At the end of Rue de Füstenberg, turn right and walk along Rue de l'Abbaye until you rejoin Rue Bonaparte in front of the Bonaparte Café, with the church to your left.
Église de Saint Germain des Prés
The Church of Saint-Germain-des-Prés is one of the oldest churches in Paris, with foundations which date back to the third century. It was originally the church of a Benedictine abbey located outside the city walls of medieval Paris and surrounded by fields – known as prés in French – although it's hard to imagine it now.
During the French Revolution the abbey was used to store saltpeter, one of the ingredients of gunpowder, until it all went up in a huge explosion. It destroyed the abbey and two of the original three towers, just leaving the current church and one tower still standing.
Les Deux Magots and Café de Flore
Just across from the church on Boulevard St Germain are two of the Left Bank's most famous cafés – the Deux Magots and Café de Flore. At the start of the twentieth century they were full of philosophers, writers and intellectuals debating the meaning of life. Regulars would choose one over the other, and they've been rivals ever since.
Follow in the footsteps of Hemingway and Jean-Paul Sartre – who lived just around the corner at number 42 Rue Bonaparte – to the Deux Magots. Or call in to Picasso's favourite instead, the Art Deco Café de Flore. Don't miss their hot chocolate, which is made with a jug of hot milk and a jug of melted chocolate that you mix together.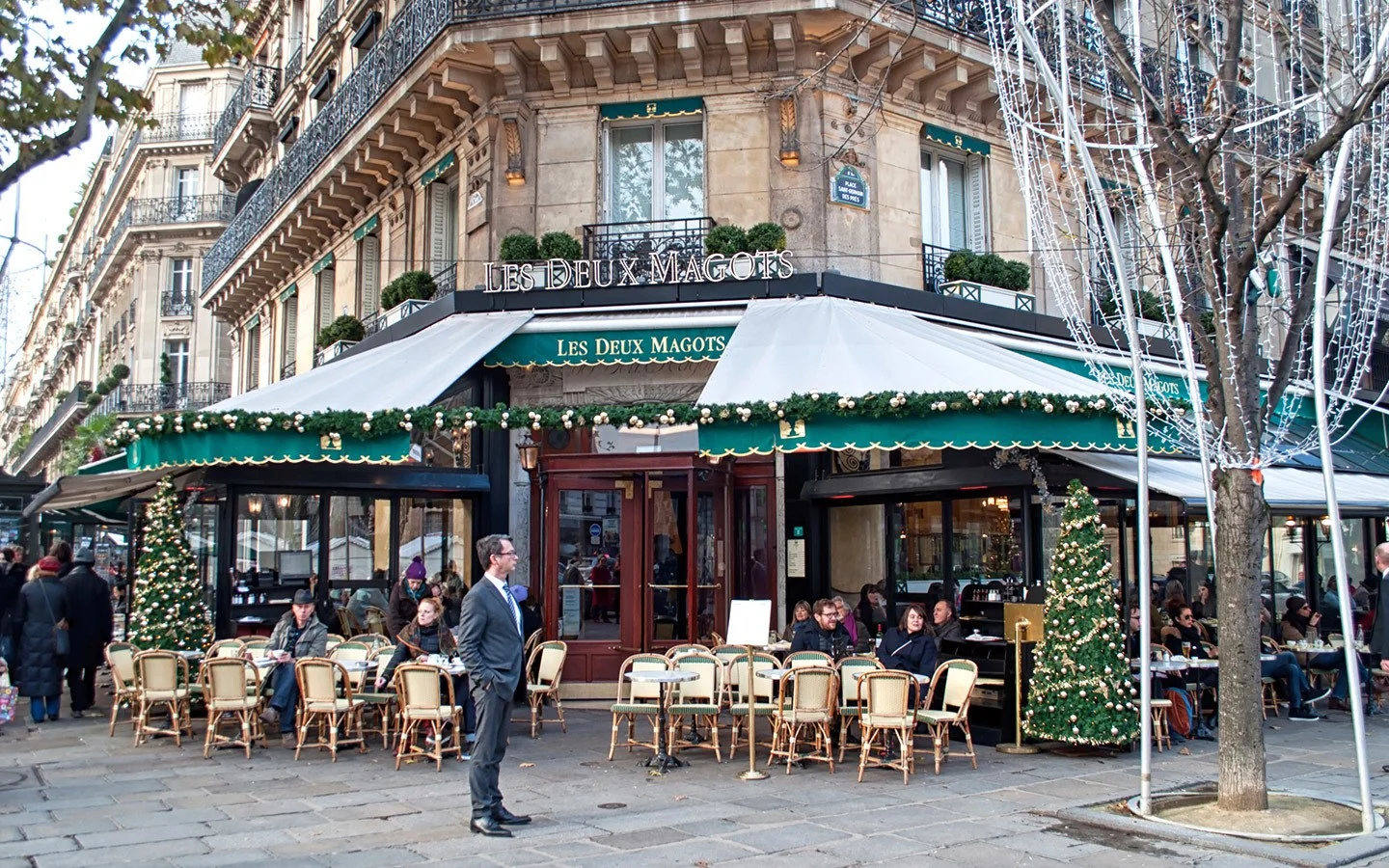 Cross busy Boulevard St Germain and continue south down Rue Bonaparte until you reach Place Saint-Sulpice on your left. If you're feeling hungry, just across the road at 72 Rue Bonaparte there's a Pierre Hermé shop where you can pick up macaroons, chocolates and pastries. Then walk down Place Saint-Sulpice towards the church.
Église Saint-Sulpice
Saint-Sulpice church is Paris' second-largest church after Notre-Dame cathedral. It was built in late Baroque style between 1646 and 1870 and is known for its distinctive double towers. Though if you look closely you can see that they're not quite identical – the one on the right was left half-finished and you can see right through as it's still hollow inside.
Inside the church you can see a fresco by Delacroix in the Chapel of the Holy Angels and fonts carved by sculptor Jean-Baptiste Pigalle. Saint-Sulpice is also famous for its organ and you can hear it in action if you visit around midday after Sunday mass.
Carry on along Rue Saint-Sulpice then turn left into Rue Mabillon and immediately right into Rue Lobineau. You'll pass the Marché Couvert Saint-Germain, a big covered market that's a good place to pick up fresh fruit, vegetables, fish and cheese (closed Mondays). Then go right down Rue de Seine/Rue de Tournon towards the Luxembourg Palace.
Palais du Luxembourg
The impressive Luxembourg Palace was built in the 17th century for Italian-born queen Marie de Medicis, mother of King Louis XIII. After her husband was assassinated, she wanted a palace that reminded her of home, so sent her architect to Italy to copy Palazzo Pitti in Florence. But she didn't live there for long before being exiled by her son.
The palace was briefly used as a prison during the French Revolution before being converted into a legislative building. It was used by Hermann Göring as the Lutfwaffe headquarters during WWII, and now houses the French Senate.
Turn right and follow Rue de Vaugirad to the entrance to the Luxembourg Gardens next to the Musée du Luxembourg, an art museum inside a former orangery.
Jardin du Luxembourg
The Luxembourg Gardens are a green oasis of 23 hectares which surrounds the Luxembourg Palace, with lawns, fountains, sports courts and playgrounds. They're your classic Parisian park, with old men playing boules and couples strolling hand-in-hand.
There are over 100 statues around the gardens, including a mini replica of the Statue of Liberty and 20 statues of famous women – including Marie de Medicis who established the gardens – around a central lake where you'll often see children sailing model boats.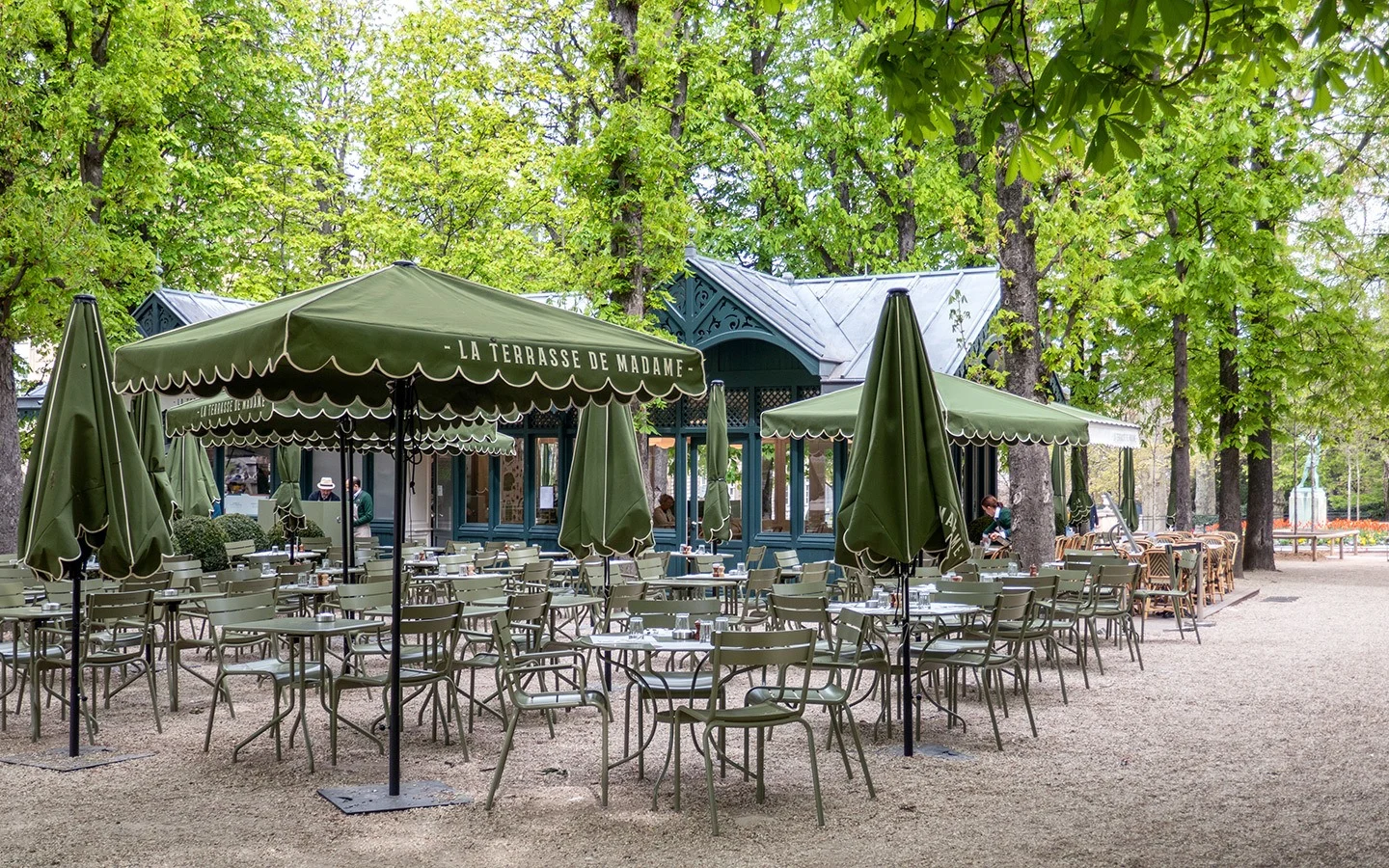 After a stroll through the gardens, finish your self-guided St Germain walking tour next to the Medici Fountain, which was originally built for Marie de Medicis but was moved and rebuilt around 1864. The Terrasse de Madame café is just behind you where you can get a cup of coffee or glass of wine and watch the world go by.
Otherwise you can either head right along the edge of the park where it's a few minutes' walk to the Luxembourg RER station. Or head left along Boulevard St Michel past the Sorbonne art school and Cluny Le Sorbonne Metro station and back up to the Seine.
Self-guided St Germain walking tour map
If you'd like to do this St Germain walk yourself, click on the map below to access directions through Google maps. The route is around 3.5km (2.2 miles) and takes 45 minutes to walk straight through, but allow a couple of hours to include stops along the way.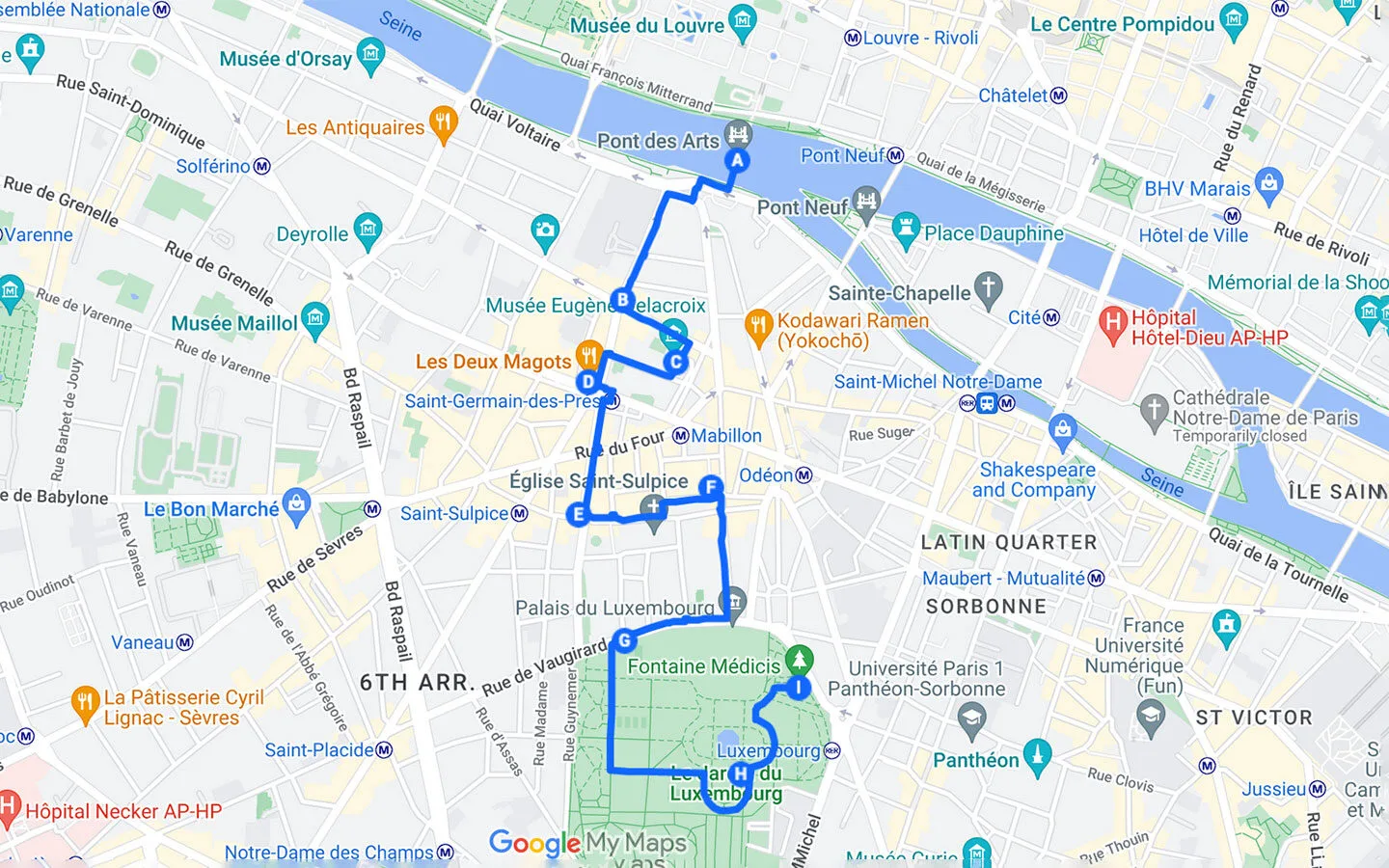 Save for later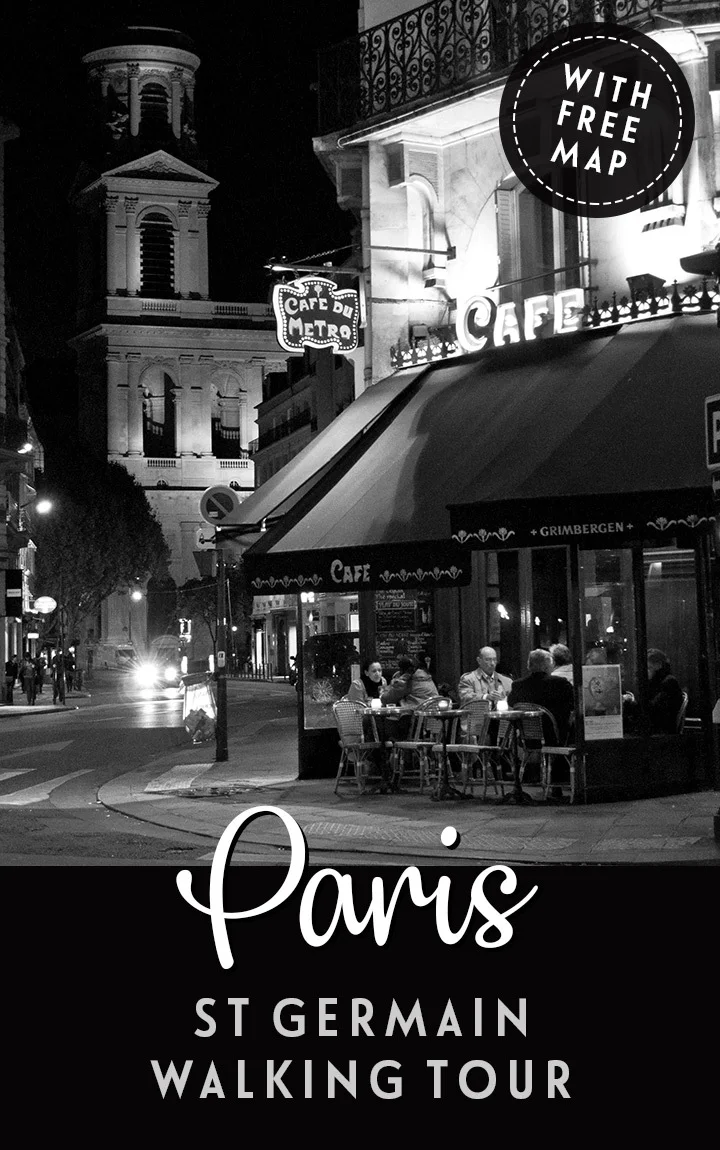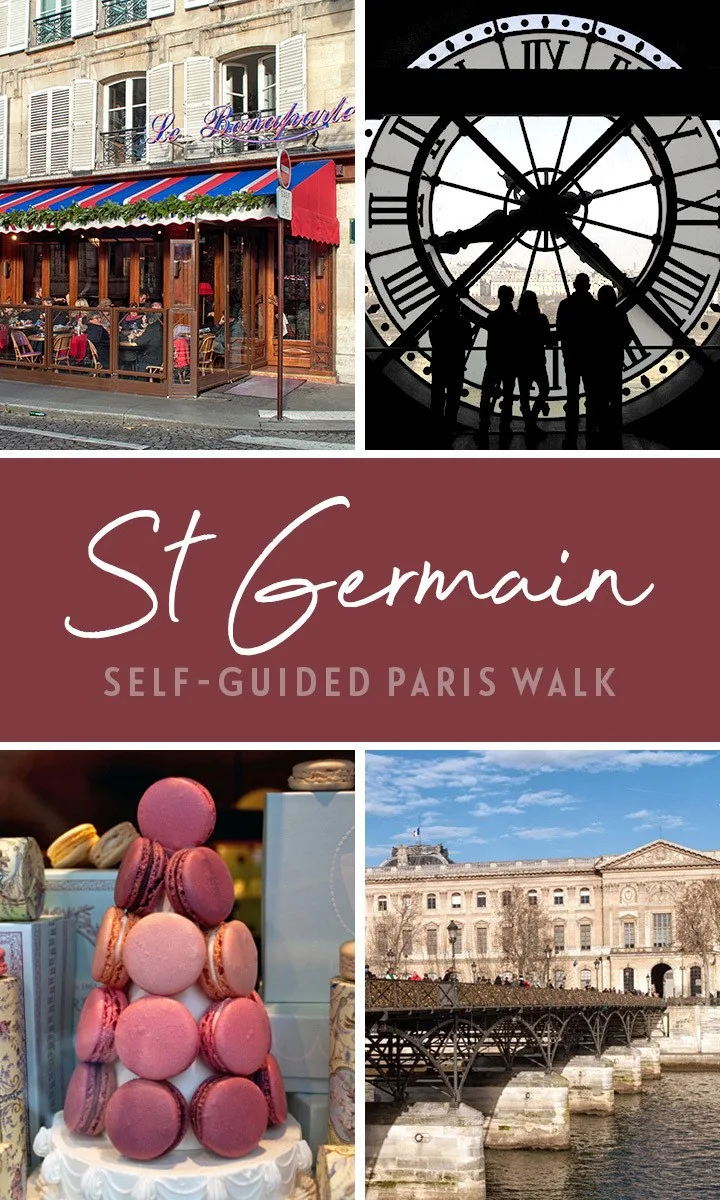 You might also like