From ghostly sightings to plague doctors – uncover the fascinating secrets of underground Edinburgh at the Real Mary King's Close, a warren of 17th-century streets buried beneath the Royal Mile.
* This site contains affiliate links, where I get a small commission from purchases at no extra cost to you.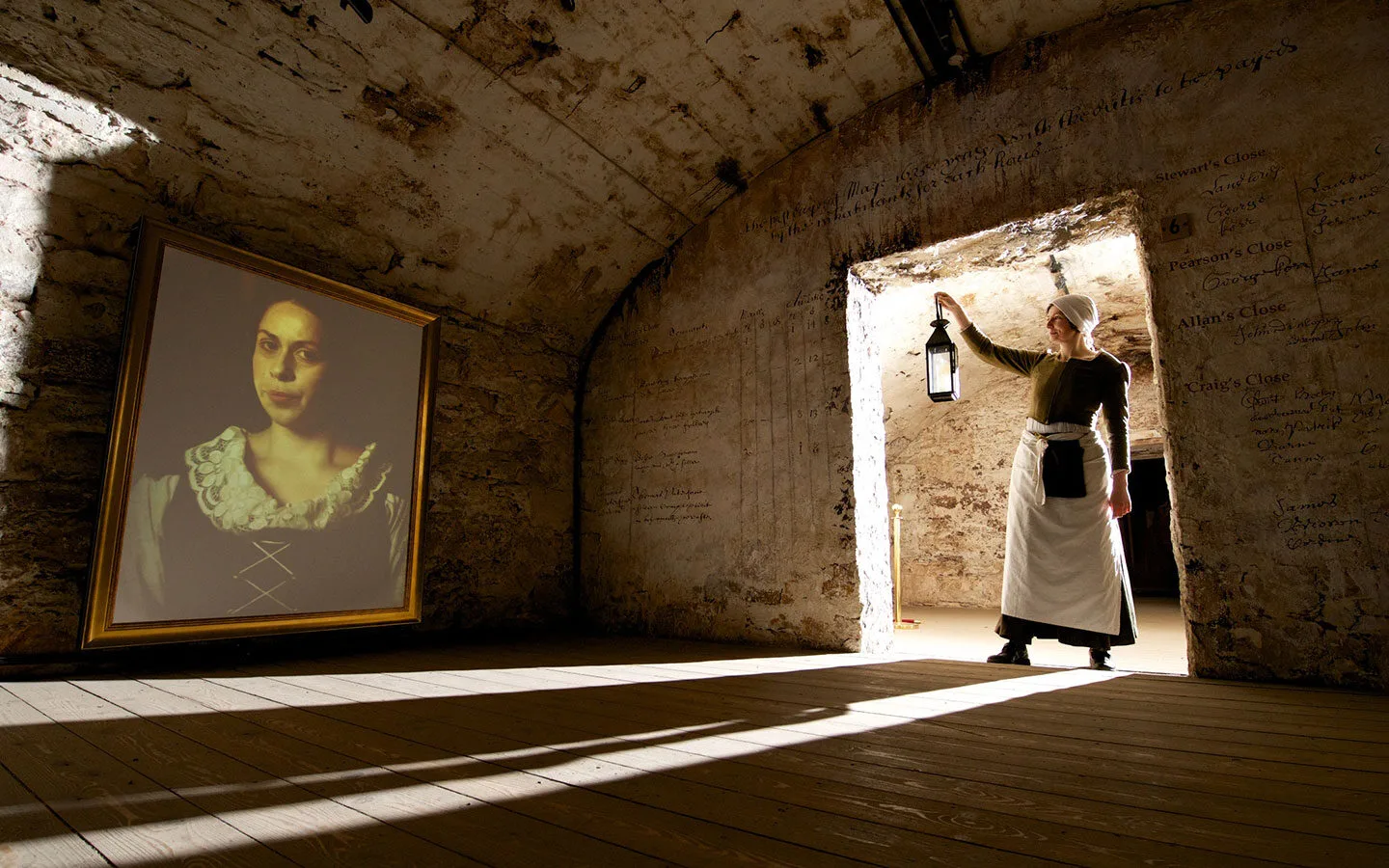 Above ground the streets of the Royal Mile in Edinburgh are a mass of tourists, souvenir shops, pubs and busking bagpipers. A walk across the Old Town is a journey through history, from Edinburgh Castle at one end to the Palace of Holyroodhouse at the other.
But not all of Edinburgh's history is on the surface – head below the city streets and you can uncover the secrets of underground Edinburgh at The Real Mary King's Close.
Buried below ground, this network of narrow alleyways and abandoned houses has been lying beneath the Royal Mile since the 17th century. It's the source of many a ghostly tale – but who really lived there and how did the street come to be buried underground?
The history of Mary King's Close
During the 17th century, Edinburgh was suffering from major overcrowding. The city had been built on the top of Castle Rock with a wall around the edge to protect its residents. But the wall also meant there was no space for the city to expand outwards.
So instead as the population grew, houses were packed in more and more tightly, and grew upwards to eight or more stories high, creating the world's first skyscrapers. A web of narrow side streets led off the Royal Mile, known as wynds or closes.
Wynds were public pathways but closes were private streets which were locked up at night to keep any undesirables out. The richest people lived in the top floors where the buildings got the most light – and the least stench of sewage. And the poorest lived in the dark, squalid ground floors, penned in with cattle and open sewers outside their front doors.
Most of Edinburgh's closes were demolished or redeveloped into offices or apartments over the years, but Mary King's Close had a different fate. By this time Edinburgh had expanded beyond the original city walls. The 17th-century city authorities were worried about losing trade to Edinburgh's New Town, so they decided to build a grand new Royal Exchange.
And they found the perfect spot opposite St Giles Cathedral. There was just one small problem – the streets of houses which were already there. But rather than knocking these houses down completely, in an inspired bit of recycling, they just took the top floors off and used the lower floors as the foundations for the Exchange.
Mary King's Close was covered over and swallowed up into the basement of the Royal Exchange. The sloping ground meant that the houses fronting onto the Royal Mile were destroyed. But further down the close whole houses were buried in tact.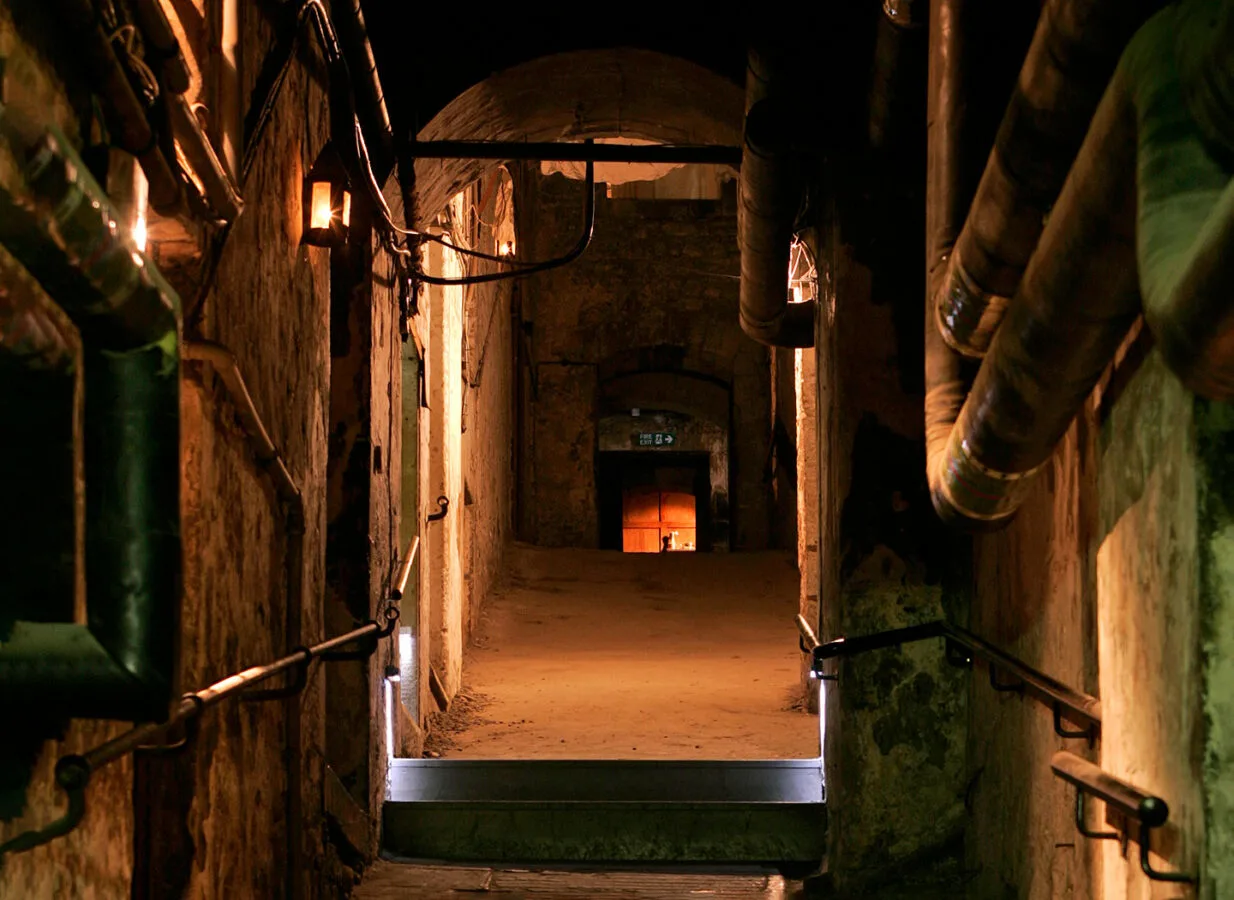 Even though it was buried underground, the close wasn't totally abandoned. Some residents didn't want to leave and carried on running their businesses in this strange half-buried world. So you could head underground to buy your tobacco or get a wig made.
Saw-makers the Chesney family were the close's last residents. They hung on in there until 1902 when they were finally forced out as the Royal Exchange building – now used as the City Chambers – was extended and the last of the close was sealed up.
Then in 2003, Mary King's Close was opened up as a visitor attraction once archaeologists and historians had analysed all the evidence they could find to uncover what life had been like for underground Edinburgh's 17th-century residents.
Visiting The Real Mary King's Close
Part history tour, part ghost tour, the Real Mary King's Close has become one of Edinburgh's most unusual attractions. From the entrance on the Royal Mile the first stop for visitors is an exhibition with models of the close and old maps as an introduction.
Before heading down into the close, you meet your costumed guide (ours was poet Robert Ferguson – aka John). We headed down a dark staircase and emerged into a labyrinth of underground streets connecting buildings with claustrophobic low-ceilinged rooms.
The street angles steeply down towards the old Nor Loch at the bottom of the hill. Today it's the Princes Street Gardens, but originally it was a marsh turned sewage dump/spot for dunking witches. With each close being just a few metres wide, you can imagine how dark and oppressive it must have been at the bottom with buildings towering up on either side.
The tour took us through a series of rooms, with stories of the close's residents – from gravediggers to murderous mother-in-laws, and including Mary King herself.
Edinburgh's closes were named after prominent local citizens and in the 1630s Mary was a fabric merchant who lived in the close. She had set up her own business after her husband died – an impressive feat for a woman at that time.
There were also plenty of gory details of what life was like on the close during the 17th century, lots of them involving the not-too-sanitary ways of disposing of sewage that were used at the time (lets just say you really didn't want to loiter outside a window for too long).
Life in the close was tough, and things got a lot tougher when the plague reached Edinburgh in 1644. The wealthy city residents fled but the poor were left behind. Records were lost so it's not certain how many people died of the plague, but the final death toll is estimated at between a fifth and a half of the Edinburgh's population.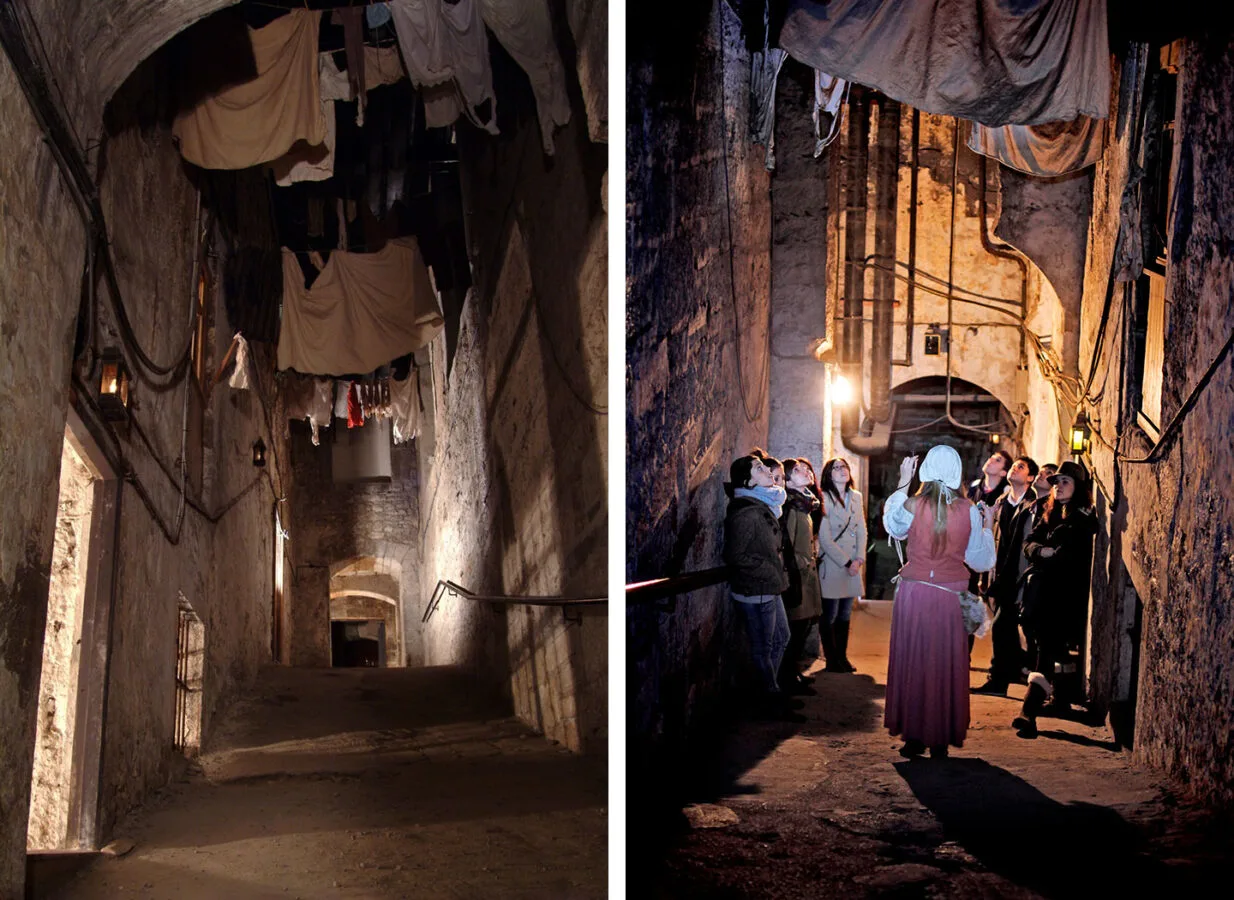 A recreated room, complete with plague doctor, shows what conditions would've been like. According to legend, Mary King's Close's gates were locked and plague victims were left to die. But in reality the area was quarantined with food and water brought in, until finally the last residents left – one way or another – and the close was abandoned in 1645.
After 40 years, people started moving back in to the close, but there were many tales of spooky sightings, from disembodied floating heads to a woman dressed all in black. Could it be the ghosts of plague victims who refused to leave home? Or maybe it was just hallucinations brought on by clouds of methane rising from the Nor Loch?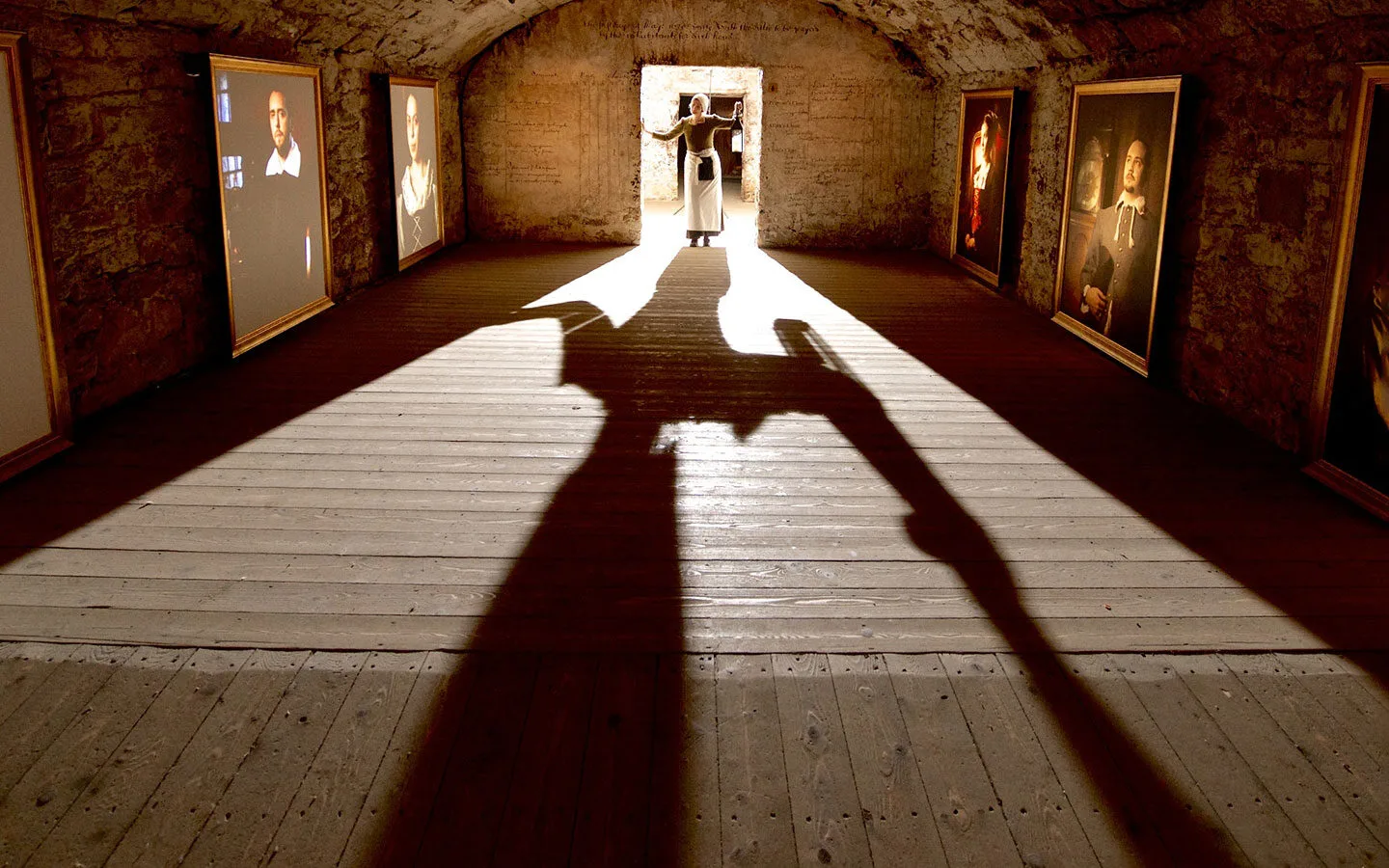 Either way, many ghost hunters have been lured to the close to search for spirits over the years – from TV spook hunters Most Haunted to a Japanese psychic who claimed to have met a young girl called Annie in one of the rooms. She was said to be a plague victim abandoned by her parents who wanted a doll to stop her feeling so lonely.
Since then, guests from around the world have donated toys for her, and a slightly creepy pile of dolls and teddies (and other more unusual offerings like US police badges) has built up in what's now known as 'Annie's Room'.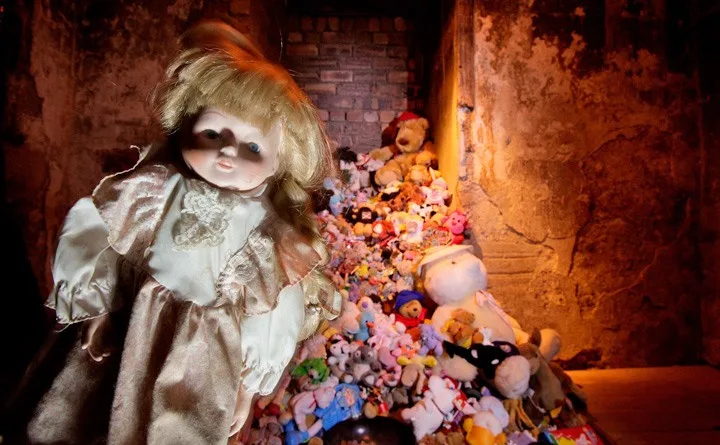 Visitors have reported hearing footsteps in empty rooms and feeling unexplained chills. The infra-red camera that's used to capture pictures of visitors has even caught a translucent figure in the background late at night after the building was closed.
Though as the tour ended we emerged back into the light without spotting any ghostly apparitions. But we did get a few laughs, a few shocks and a warts-and-all insight into one of the darker sides of the city's history and 17th-century underground Edinburgh life.
What else is there to see near Mary King's Close?
Mary King's Close is right on the Royal Mile in the historic heart of Edinburgh, with lots more to see within easy reach. At one end of the Royal Mile is hilltop Edinburgh Castle, home to the National War Museum and Regimental Museums. And close to the castle is the Camera Obscura and World of Illusions with its mind-bending optical tricks.
There's also the Scotch Whisky Experience to find out more about how Scotland's national drink is made. And the History of Edinburgh Museum, People's Story, Writer's Museum and Museum of Childhood. Then at the other end of the Royal Mile are the Palace of Holyroodhouse – the King's official Scottish residence – and Scottish Parliament.
The details
How to get to Mary King's Close
The Real Mary King's Close is just off Edinburgh's Royal Mile, opposite St Giles' Cathedral. It's just a 5-minute walk from Waverley railway station and Princes Street where you can catch buses and trams. If you're travelling with luggage, lockers are available for £1.
Mary King's Close opening hours and prices
The Real Mary King's Close is normally open 10am–5pm, with extended hours at weekends and in summer. It gets busy at peak times so it's a good idea to book tickets in advance. Tickets* costs £21 for adults and £15 for children aged 5–15 (children under 5 not permitted) for a fixed time or £25/£19 for a flexi ticket where you can change the time.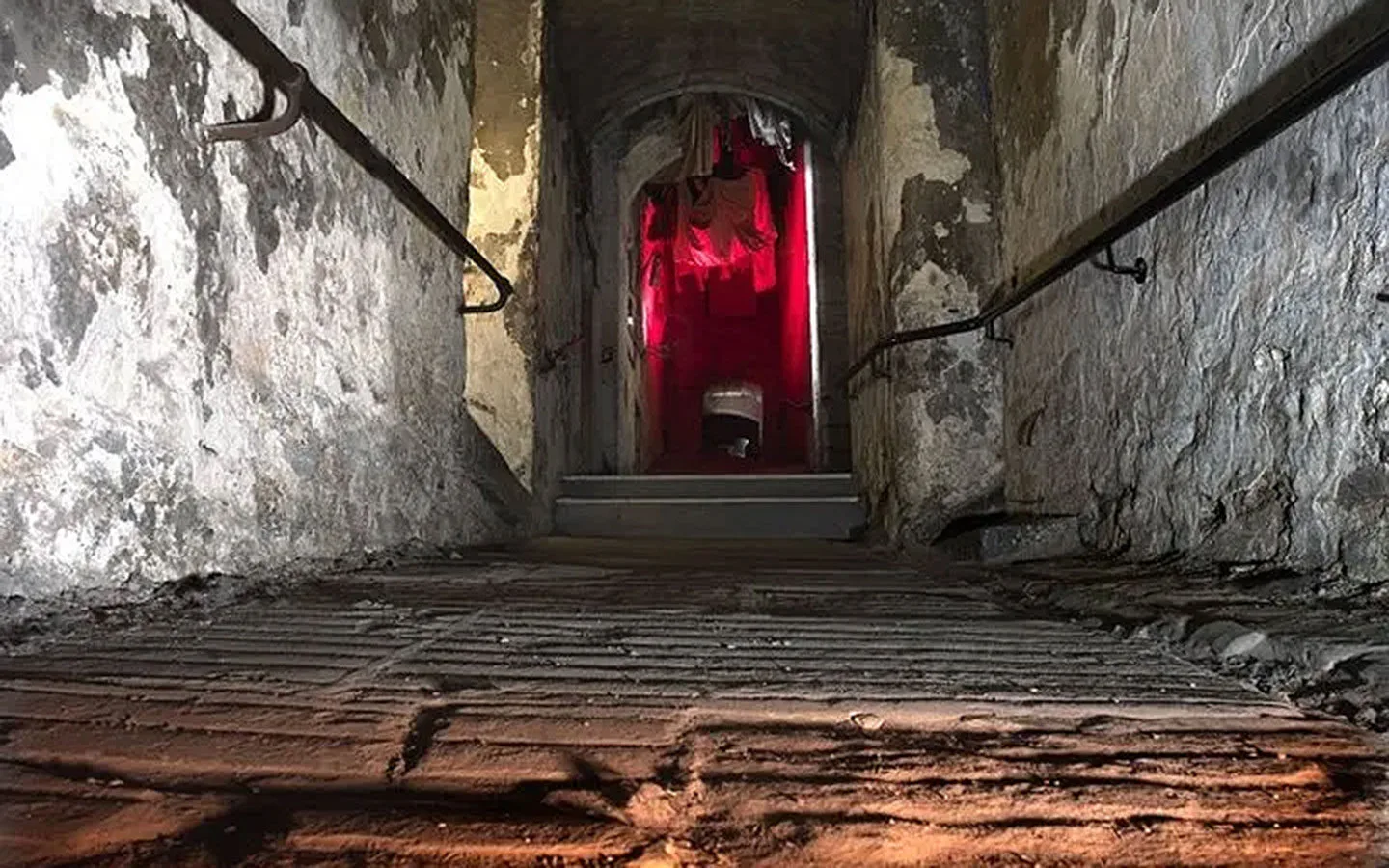 Tips for visiting Mary King's Close
The tour takes around an hour and is in English, but there are audio versions available in French, German, Italian, Spanish, Mandarin, Dutch and Hungarian.
Most of the tour is underground and the passageways can be quite narrow so beware if you suffer from claustrophobia. It's not a scary tour though where people jump out at you so is suitable for children. The cobbled streets are uneven and can be steep so it's a good idea to wear flat shoes or trainers. And limited access means it's not wheelchair accessible.
Save for later
Note: Photography is not permitted so images courtesy of The Real Mary King's Close.
You might also like