Alternative Edinburgh: 10 of the best unusual and alternative things to do in Edinburgh, with new ideas to inspire you when you've visited Edinburgh Castle, walked the Royal Mile and been whisky tasting.
* This site contains affiliate links, where I get a small commission from purchases at no extra cost to you.
Overflowing with fascinating history, views, music and culture, the Scottish capital Edinburgh is quite rightly one of Europe's most popular city breaks. It's packed with big attractions. But what happens when you've already visited Edinburgh Castle, listened to bagpipers on the Royal Mile, been whisky tasting and left a stick for Greyfriars Bobby?
What can you do on your second visit to Edinburgh, or your third or fourth? Or what if you're looking for Edinburgh's more quirky side? Here's my pick of the best unusual and alternative things do to in Edinburgh for you to try on your next visit.
10 alternative things to do in Edinburgh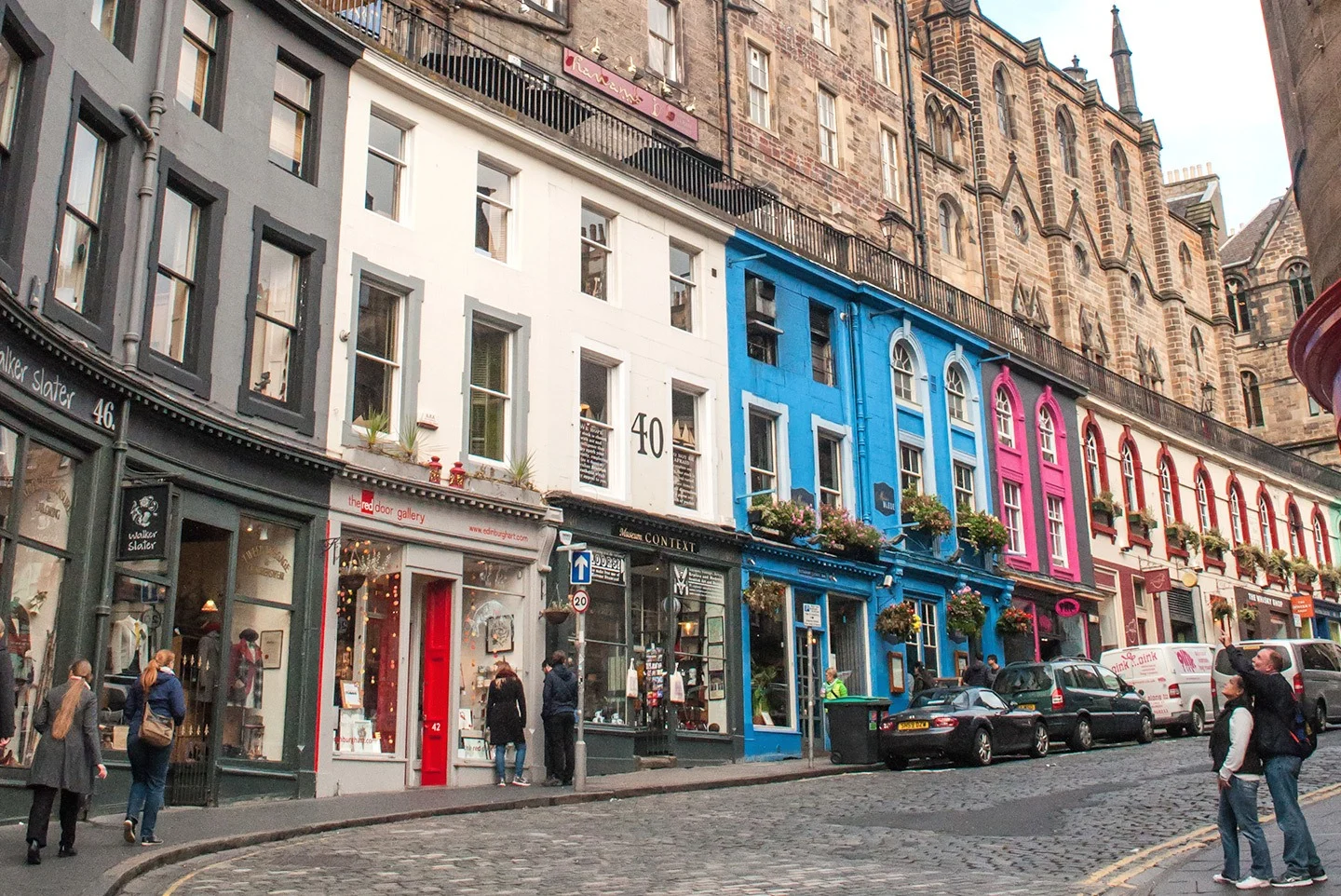 Tried whisky tasting? Sample some local gin
Whisky is Scotland's national drink, with over 140 distilleries around the country, and plenty of places to try a dram in Edinburgh, including a dedicated museum – the Scotch Whisky Experience.* But gin is hot on whisky's heels for the title of Scotland favourite spirit. Gin distilleries have sprung up across Scotland, including four in Edinburgh.
There's Edinburgh Gin in the New Town, Pickering's Gin* and 56 North* both near The Meadows, and Lind and Lime in Leith. You can take a distillery tour to find out about gin's sometimes murky history and learn how it's made, as well as trying plenty of samples – often paired with other local products like cheese or chocolate.
Some distilleries also give you the chance to create your own bespoke gin. And Edinburgh Gin distillery's tasting room becomes an after-hours gin bar called Heads & Tales.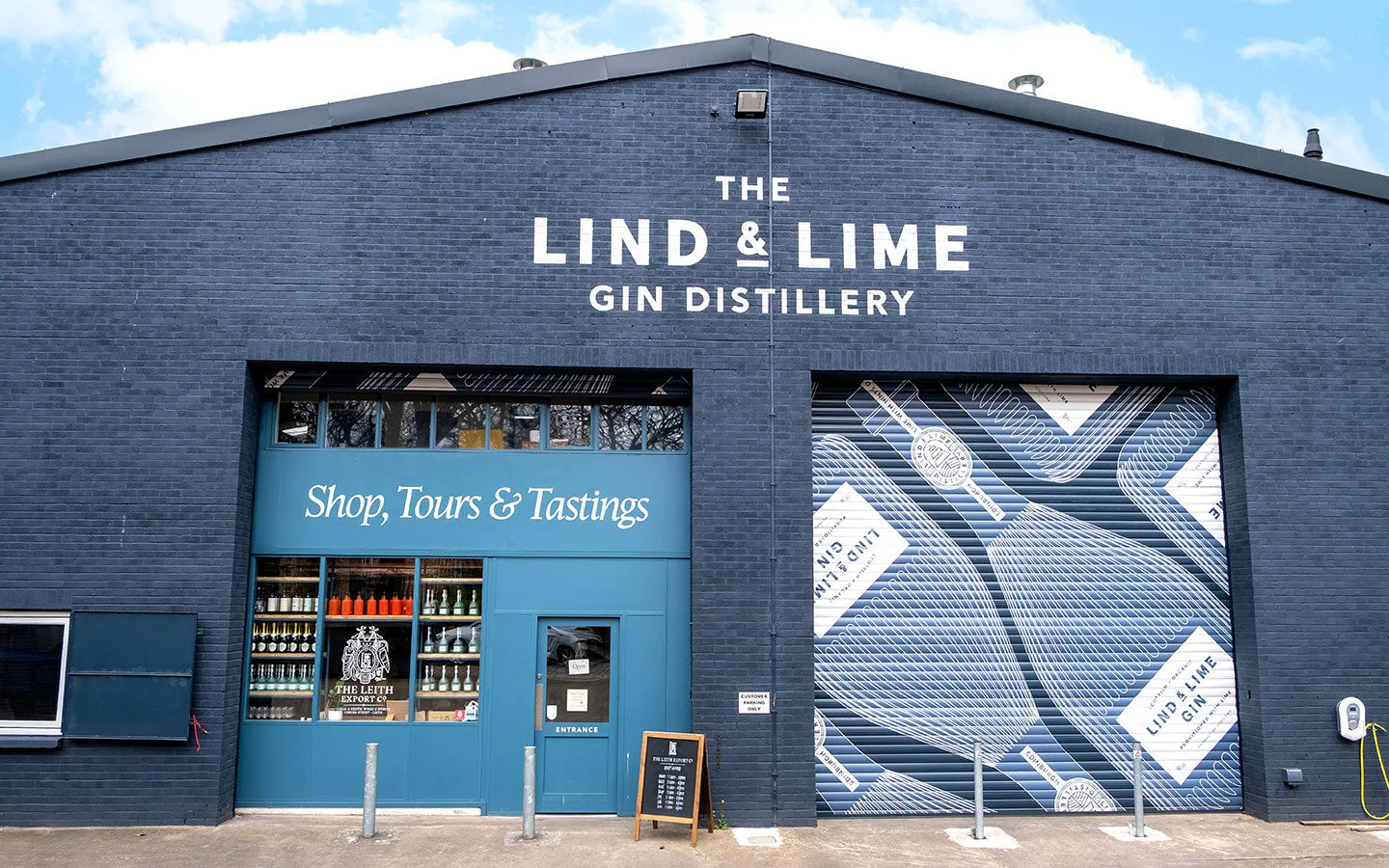 Walked along the Royal Mile? Tunnel beneath it
The Royal Mile is Edinburgh's most famous street, running right through the Old Town from the Castle at one end to the Palace of Holyroodhouse at the other. But it's not a mile as we know it – an old Scots mile was 200 metres longer than a modern mile.
The Royal Mile is packed with historic buildings, souvenir shops – and people. But if the crowds and busking bagpipers get too much, head underground to Mary King's Close.* In the 17th-century, narrow streets called closes filled the Old Town. Many were knocked down, but Mary King's Close was preserved when the Royal Exchange was built on top.
Now it's a tourist attraction where you can wander through the buried streets and hear the stories of the people who lived there, from plague outbreaks to ghost sightings. Mary King's Close isn't the only way you can go underground in Edinburgh either – you can also take a tour of the spooky Blair Street Vaults* beneath South Bridge.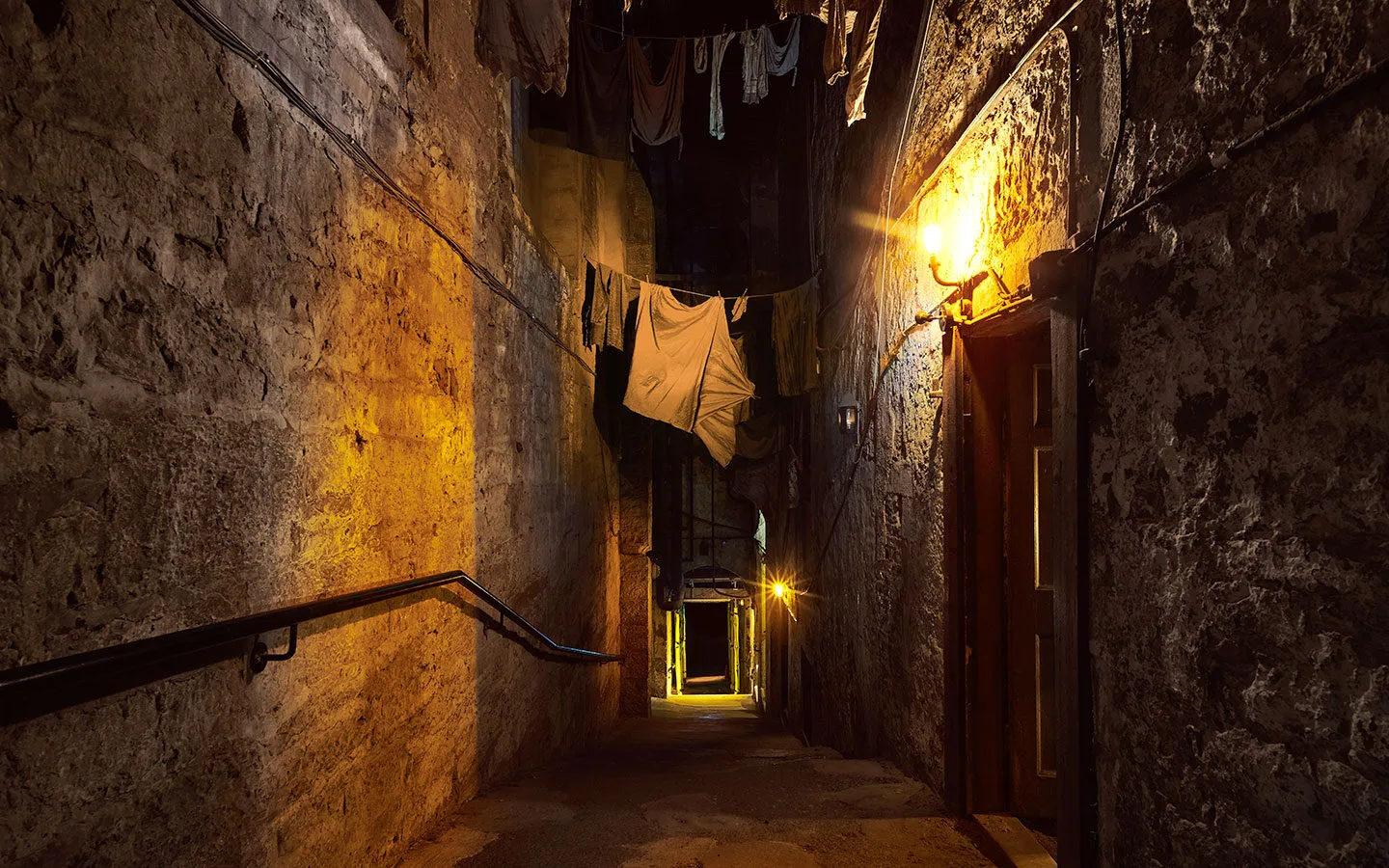 Visited the National Museum of Scotland? Try Edinburgh's quirkier museums
The National Museum of Scotland is one of the 20 most-visited museums in the world, with over 20,000 artefacts from Scottish history, nature and world cultures. Best of all it's free to enter, though donations are encouraged. Make sure not to miss the roof terrace with views over to the Castle – look for the Terrace Lift in the Kingdom of the Scots gallery.
But there are plenty of smaller, alternative Edinburgh museums to explore too. Like the Surgeons' Hall Museums, an insight into the history of medicine with anatomical specimens in jars and a book covered in the skin of 19th-century murderer William Burke. Or there's the Museum on the Mound for all things money-related.
The Writers' Museum is dedicated to three Scottish literary greats: Robert Burns, Sir Walter Scott and Robert Louis Stevenson. You can rediscover your favourite toys at the Museum of Childhood or learn the secrets of the Masons at the Grand Lodge of Scotland.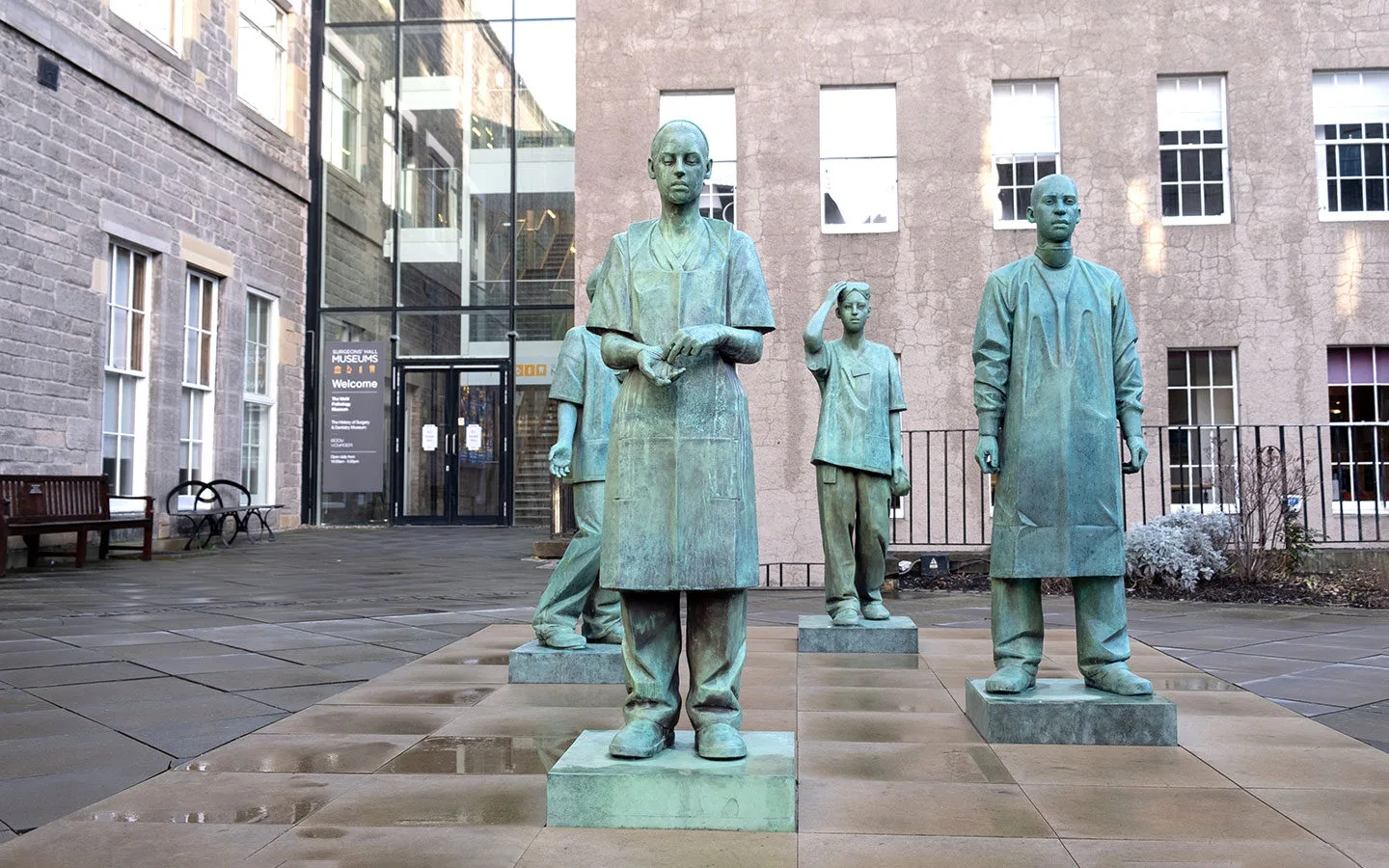 Admired the New Town architecture? See how people lived in The Georgian House
Edinburgh's New Town grew up in the 18th and 19th centuries, with its wide streets, elegant Georgian townhouses and garden squares designed to be a contrast to the dirty and overcrowded Old Town. It's still a beautiful part of the city to explore, with its art galleries, private gardens, luxury stores, upscale restaurants and cocktail bars.
But you can find out what life would have been like when the New Town really was new at the National Trust for Scotland's Georgian House on Charlotte Square. This lesser-known Edinburgh gem is an original townhouse that's been restored to its original glory, with five floors of rooms decorated with antique furniture, artworks and artefacts.
It takes you back to the days when its first owners the Lamont family would entertain Edinburgh's social elite with elaborate balls and dinner parties – all organised by servants working away below stairs without electricity or running water.
Hiked Arthur's Seat? Walk the Water of Leith
The hike to the top of Arthur's Seat is a must-do on a sunny day in Edinburgh. This ancient volcano towers 250 metres above the city, with panoramic views across Edinburgh and beyond from the top. There's a choice of different routes to reach the summit – you can choose one based on how energetic you're feeling and how much time you have.
But if you fancy something a bit easier (and flatter), the Water of Leith Walkway is one of the city's prettiest walks. The full route runs for 12.25 miles from the village of Balerno at the foot of the Pentland Hills along the river to the Leith Docks.
One of the most beautiful sections is between the Scottish National Gallery of Modern Art and the Botanic Gardens. The path goes through Dean Village and Stockbridge along shady paths past historic mill buildings, bridges and waterfalls. With wildlife like kingfishers and herons seen along the way, it's hard to believe you're still in the city.
Seen Greyfriars Kirkyard's graves? Explore the Calton Burial Grounds
Atmospheric Greyfriars Kirkyard has been a graveyard for over 400 years, and is the final resting place of notable figures from Edinburgh's history. But its most famous resident is Greyfriars Bobby – a loyal Skye Terrier who's said to have sat by his owner's grave for 14 years after he died, and now has his own grave where visitors leave sticks for him.
The kirkyard is also thought to have inspired JK Rowling, who took notes from the graves of Thomas Riddell and William McGonagall when she was naming Harry Potter characters. But if you want to visit a more peaceful cemetery, which also has the bonus of great views, head to the lesser-known Old and New Calton Burial Grounds.
The Old Calton Burial Ground has austere, weathered stone graves carved with skulls and crosses. And the later New Burial Ground is a leafy, green Victorian garden cemetery. But both have fabulous views out over the turrets of the Palace of Holyroodhouse* and the Scottish Parliament building to Arthur's Seat and the Salisbury Crags.
Shopped Edinburgh's bookshops? Have tea at the Signet Library
Edinburgh has a long literary history, inspiring writers and poets, and being crowned UNESCO's first City of Literature. So it's no wonder it's a fantastic place for book-lovers, with plenty of new and second-hand bookshops – Topping & Co, Armchair Books, Typewronger Books and Golden Hare in Stockbridge are a few of my favourites.
Bibliophiles can also indulge themselves with a visit to the Colonnades, where afternoon tea is served in the gorgeous surroundings of the Signet Library, built in 1822 for the Society of Writers to His Majesty's Signet – a private society of Scottish solicitors – with its Corinthian columns, towering bookshelves and gleaming silverware.
Two silver stands come laden with treats, starting with savoury sandwiches, dainty pies, choux buns and macarons. Followed by sweet cakes, tarts, chocolates and scones (gluten/dairy-free and vegan versions available by pre-order). Everything is impeccably presented. And you can add a glass of Champagne to make it extra special.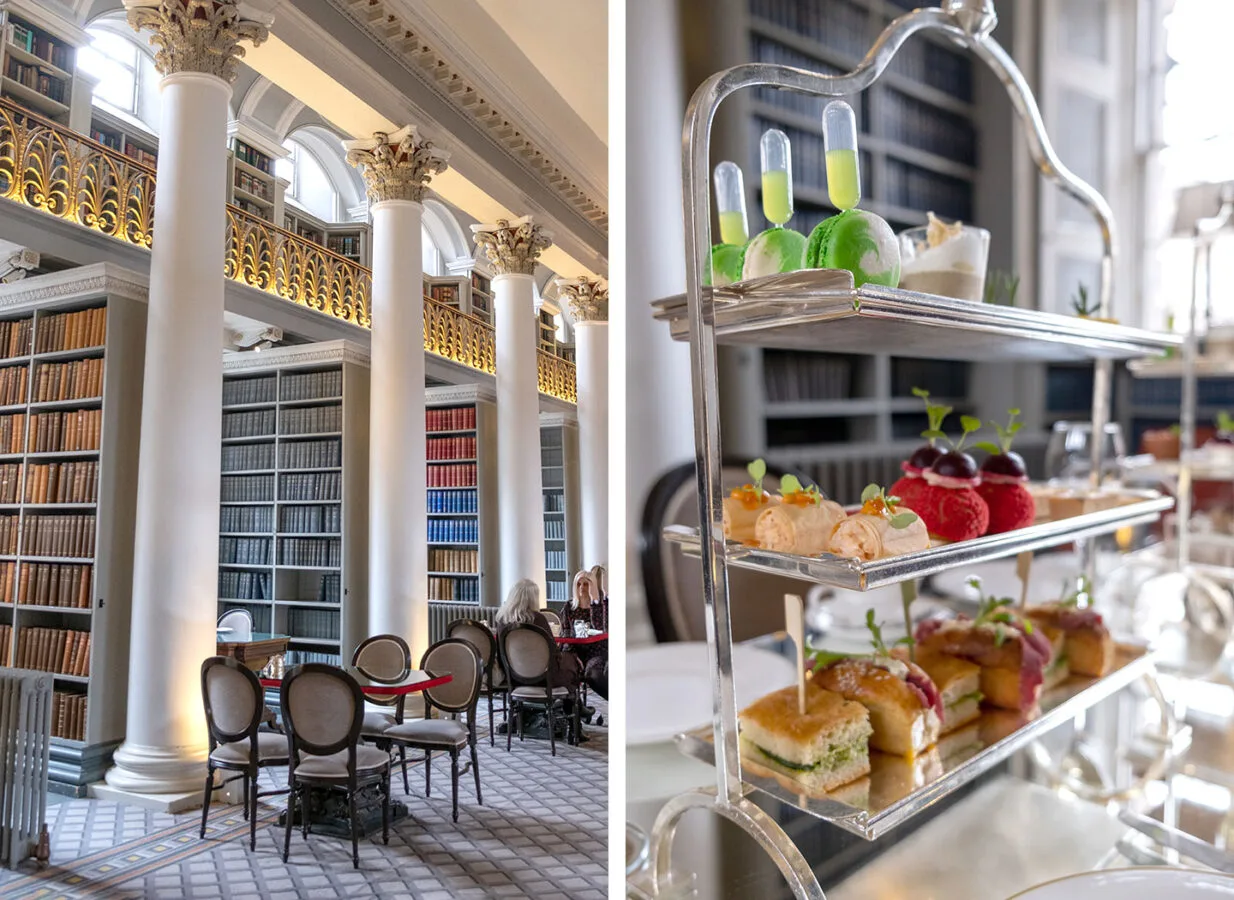 Explored the city's West End? Find its Wild West
Edinburgh's West End is full of independent shops, bars and restaurants, centred around cobbled William and Stafford Streets. But if like your west a bit wilder, a street in southern Edinburgh will transport you back a century and a few thousand miles to the Old West.
This row of buildings tucked away off a residential street in Morningside (EH10 4QG) comes with a saloon, jail and cantina. Or does it? The frontages were actually built in 1995 by a businessman who owned a southwest-style furniture business nearby.
Two of his employees previously worked for Disney, so he let then go to town out the back of the store and create a mini patch of the southwest USA in Edinburgh. The store is long gone now but the street is still there, and it's used for photography workshops, student film projects and the cantina doubles as Morningside Library's fire exit.
Been to the Botanic Gardens? Discover Dr Neil's Garden
The Royal Botanic Garden Edinburgh is the second-oldest botanic garden in the UK, covering 72 acres of gardens with 13,000 species of plants and trees. It's a lovely place for a stroll on a sunny day, with cherry blossoms in spring and colourful autumn leaves (as well as Victorian glasshouses recreating a desert and jungle if the weather isn't so good).
But one of my favourite alternative things to do in Edinburgh is visit Dr Neil's Garden, just outside the city centre in Duddingston (20 minutes on Lothian Buses' no 12). This waterside oasis was created by husband-and-wife GPs Nancy and Andrew Neil in the 1960s.
They took a patch of derelict ground and turned it into a pretty botanical garden, filled with plants collected on their travels. The garden became a community project and has been run by a charity since their deaths. There's a medicinal-inspired physic garden, Japanese-style bridge and views out over the wildfowl haven of Duddingston Loch.
Toured the Royal Yacht Britannia? Spend the night on board her sister ship
The Royal Yacht Britannia was Queen Elizabeth II's floating royal residence for 40 years and sailed over a million nautical miles around the world. Today she's docked in Leith's Ocean Terminal and you can take a tour to see how the Royal Family sailed in style – and all the work that went on below deck to keep things running smoothly.
But if you want a taste of the luxury lifestyle yourself, you can spend the night on board the Fingal, a five-star floating hotel permanently berthed in Leith, run by the same group as Britannia. She's been restored in sumptuous style, with luxurious cabins, a Champagne bar and restaurant. It doesn't come cheap though, with rooms starting at £350.
Another option is to stay on the Ocean Mist*, another floating Leith boat hotel which has recently been renovated with tons of vintage charm and cabins from a more affordable £110. Or you can board either boat for a cocktail in the bar even if you're not staying.
Save for later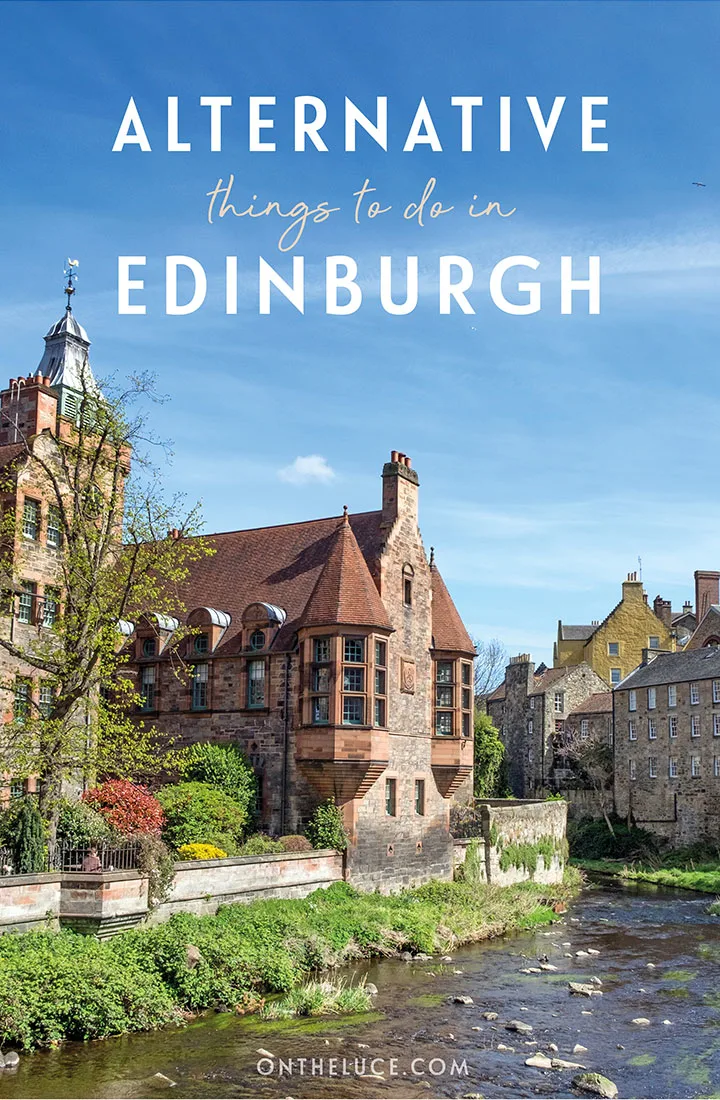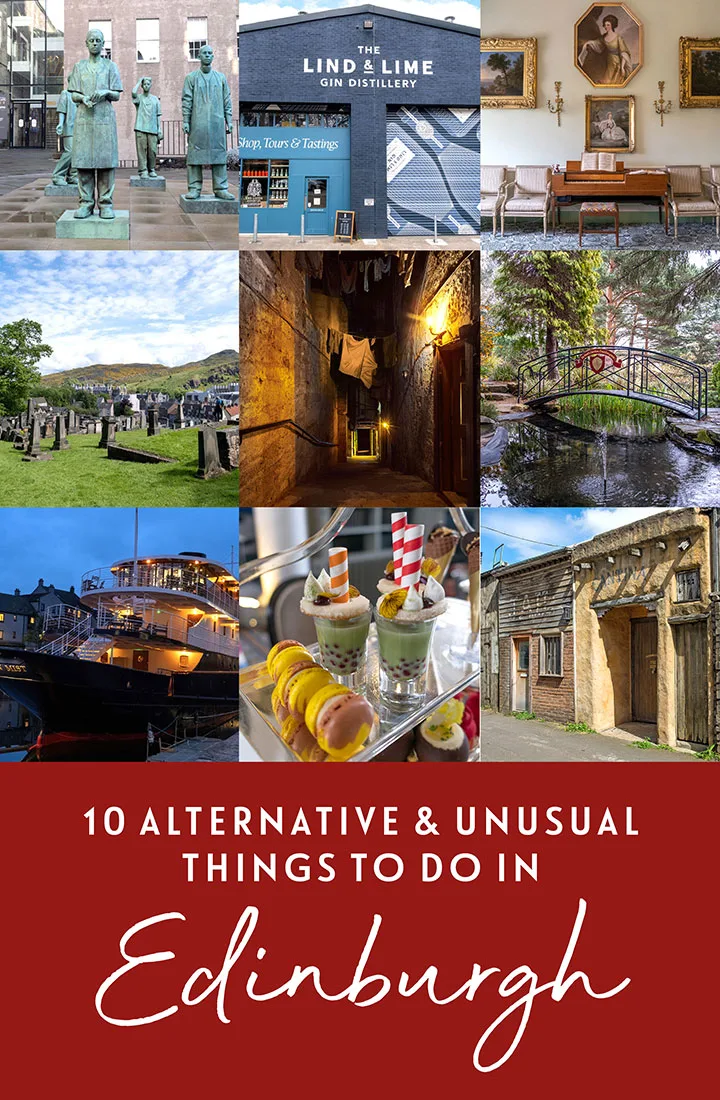 You might also like