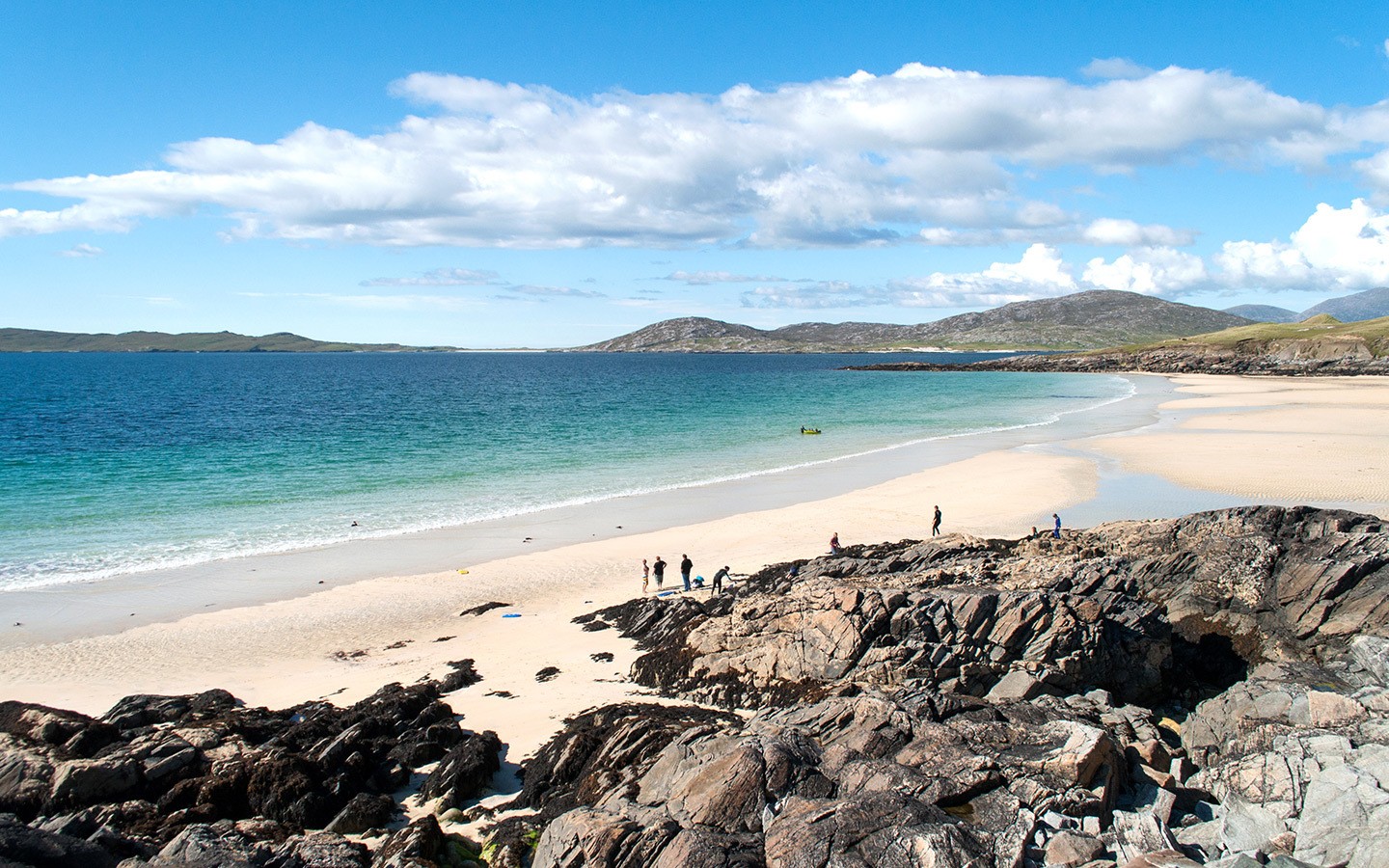 Scotland's islands have to be one of Britain's best-kept secrets. I'd heard tales of the stunning beaches, breathtaking landscapes and unique culture you can find in the far north of Scotland, and couldn't wait to see those postcard-worthy views for myself. I just needed some sunshine to make it perfect – and the Hebridean Isles of Lewis and Harris couldn't have put on a better show for me on my first Scottish island trip.
Technically one landmass but split into two islands, Lewis and Harris lie at the top of the Outer Hebrides off Scotland's west coast. Each has different landscapes, and their proximity makes it easy to visit both islands on one trip. But why should you visit Lewis and Harris? Here are nine great reasons to add these islands to your Scotland travel wishlist.
Read more: A journey through history on the Isle of Lewis, Outer Hebrides
Why visit the Isles of Lewis and Harris?
1. The beaches
It's not hard to see why the beaches on the west coast of the Isle of Harris top so many of those 'best beach in the world' lists. With their white sands gently sloping into clear turquoise waters they could easily give islands in the Caribbean or South Pacific a run for their money (until you dip your toes in that is – the water temperatures are decidedly Scottish!).
Stunning Luskentyre beach is the star of the show, but our other favourites included Scarista, Seilebost and Horgabost beaches on the Isle of Harris as well as Ness beach on the Isle of Lewis. The coast of both Lewis and Harris is dotted with a diverse mix of sheltered coves, sandy dunes and rocky bays, so you'll have no problem finding your perfect beach.
2. The history
If you're interested in history and archaeology, then you'll be fascinated by the Outer Hebrides. The islands were one of the first places to be settled in the British Isles around 8500 BC and plenty of remnants of their dramatic past still remain.
A drive along the west coast of the Isle of Lewis is a tour through the last few thousand years. There are the Neolithic standing stones at Callanish – older and more impressive than Stonehenge – the Iron Age Dun Carloway Broch, a Norse mill and traditional 19th-century blackhouse villages at Arnol and Gearrannan, one of which you can even stay in.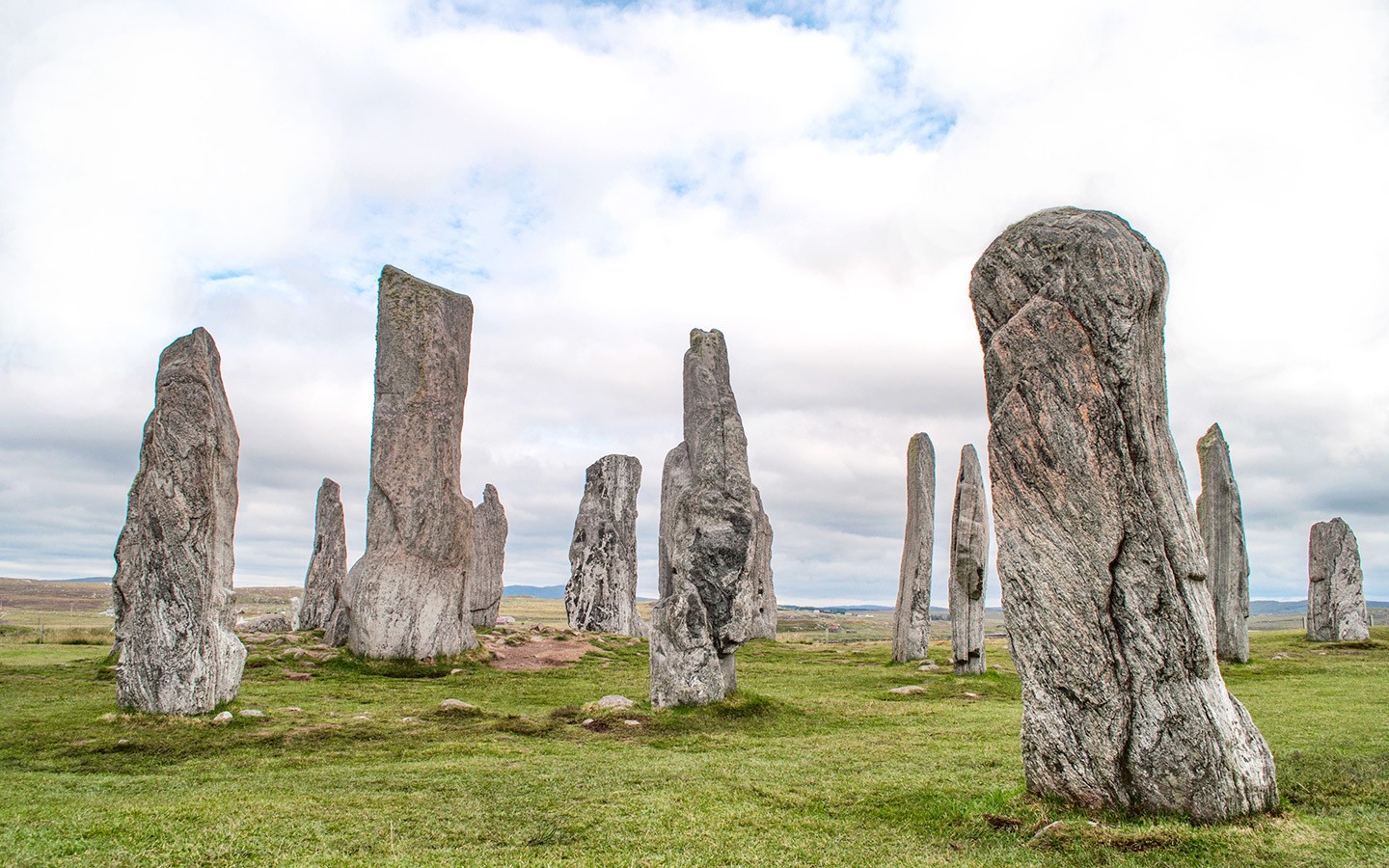 3. The diverse landscapes
At around 840 square miles in size, Lewis and Harris pack a lot of different landscapes into a small area. Lewis is mostly flat, with miles of peaty moorlands stretching across the centre of the island which reminded me of Iceland. Then around the coast you've got sandy beaches and rocky headlands in the east and the deep waters of Loch Suaineabhal.
Or follow the road down to Harris and the landscape changes again, winding its way up and down hills with panoramic views down to lochs and coastal inlets. Be prepared that every journey will take longer than you think as you'll want to make a lot of photo stops.
4. The food and drink
Seasonal, local produce are foodie buzzwords, but Lewis and Harris are old hands at this. They have an impressive selection of places to eat and drink, as well as lots of small-scale local producers. We followed the Eat Drink Hebrides Trail around the islands, a self-guided foodie tour which lists some of the islands' best food producers, shops and restaurants.
Among their local favourites were Stornoway Black Pudding from Charles MacLeod, peat-smoked scallops and kippers from the Stornoway Smokehouse, handmade chocolates from Flavour, smoked salmon, cheese, tea and Hebridean Mustard. And don't miss a drop of Harris Gin or Abhainn Dearg whisky – both run tours and tastings from their distilleries.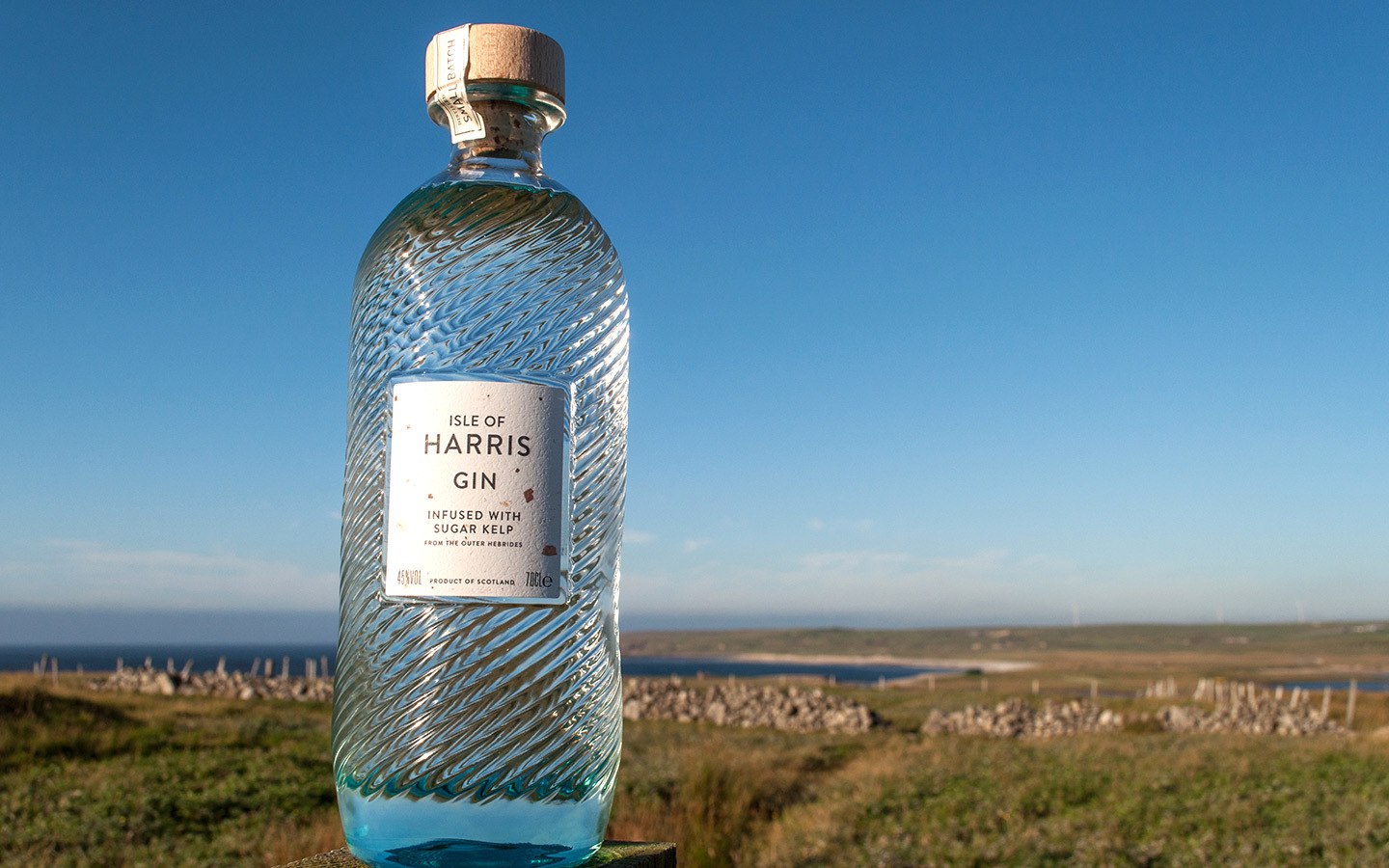 5. The traditions
The islands hold their traditions close, like the Gaelic language which is still spoken and used on signs around the Hebrides. But it's not a place that's just looking to the past, and traditions are always evolving. Alongside traditional music you can also see modern local art, film and photography on show in the An Lanntair arts centre in Stornoway.
And as for those 'everything's closed on Sundays for church' stereotypes – although you won't find as many places open on the islands as on the mainland, we had no trouble filling up the car with petrol, going out for lunch and catching our flight home on a Sunday.
6. The wild coastline
Much as I love a sandy beach, there's something entrancing about watching waves crashing against the rocks. And the Butt of Lewis at the north-east tip of Lewis has cliffs stretching up to 80 feet high. You can get right to the edge so it's not one for vertigo sufferers, but the views are stunning. The area sees 100mph winds and at one point was named Britain's windiest spot by the Guinness Book of Records – so you can imagine the size of the waves.
7. The locals
You can't have a Scottish island post without at least one hairy Highland coo featuring, and our house came with a few of these photogenic guys as neighbours. As well as cows, you can see wildlife like red deer, eagles and otters around the islands, plus seals, dolphins, porpoises and whales off the coast – with wildlife-watching boat trips available for a closer look.
Our human neighbours were just as friendly too. There's a real sense of community around the islands. The Islanders we met were all justifiably proud of their home and wanted to share tips of their favourite places to visit to help make our trip special.
8. The artistic side
Something about the scenery when you visit Lewis and Harris makes you want to pick up a paintbrush, so it's no surprise many talented artists and craftspeople have made their home on the islands. Harris Tweed is best known, and I couldn't resist buying one of the beautiful jackets, which have to be woven by hand at home in the Hebrides to earn the name.
You'll also find painters, photographers, jewellers, potters, knitters and writers around the islands. And author Peter May set a whole trilogy of books on Lewis. Fans of the series can check out some of the locations featured in them around Lewis and Harris.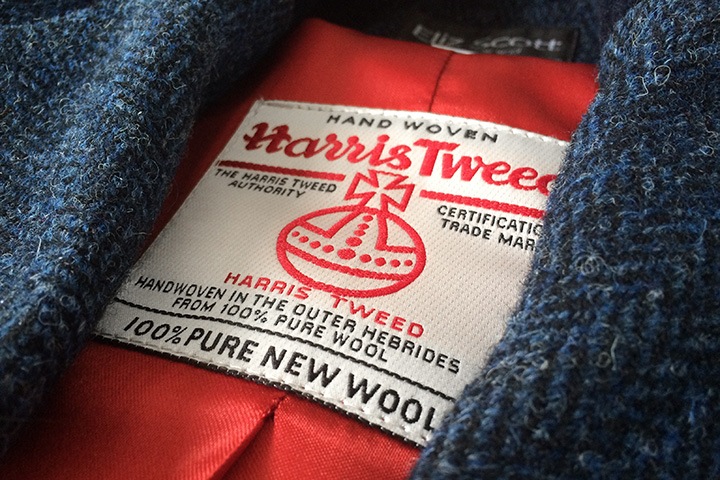 9. The feeling of space and peace
For city-dwellers like me, space, peace and quiet are all scarce resources. But the Isles of Lewis and Harris have plenty of them to spare. Even on Luskentyre Beach on a sunny Saturday in the middle of August, we counted at most 25 other people.
Imagine a beach like that transported to Cornwall and you wouldn't find a spare patch of sand. Outside of Stornoway the islands' roads are quiet and there's so much space to explore – deserted coves, coastline, moorland, lochs and acres of countryside. It's the perfect place to stop, leave your stresses behind, relax and unwind for a few days.
The details
Getting to the Isles of Lewis and Harris
There's an airport in Stornoway on the Isle of Lewis with flights with Loganair from Edinburgh, Glasgow, Inverness and around the UK. There's also a ferry from Ullapool on the Scottish mainland to Stornoway and from Uig on the Isle of Skye to Tarbert on Harris. And you can travel on to other Outer Hebrides islands via the Leverburgh–Berneray ferry.
Getting around the Isles of Lewis and Harris
There is a bus service on the islands, but it's not very frequent and you can't get everywhere by public transport. So if you want to explore and stop off where you like, it's best to hire a car. There's a car rental desk at Stornaway Airport or you can pick up a car at from the ferry terminals in Stornaway or Tarbert, but book in advance as there's limited availability.
We used Car Hire Hebrides and paid £190 for four days in August. Driving in the Outer Hebrides usually means lots of single lane and winding roads, but there are plenty of passing places. Traffic's normally pretty light but you might have to share the road with a few sheep.
Where to stay on the Isles of Lewis and Harris
There are only a few hotels on the islands, but there are plenty of guesthouses and self-catering rentals. We stayed in a four-bedroom house* overlooking the sea in the hamlet of Brue on the west coast of Lewis, which cost £887 for four nights.
Or if you're looking for a wow-factor place to stay, the Gothic-style Lews Castle in Stornaway has a range of bedrooms and one-, two- and three-bed apartments located on the upper floors of this Victorian castle. They've been beautifully renovated and come with locally sourced furnishings, and some rooms have views of Stornaway harbour.
Pin it
*This article contains affiliate links where I receive a small commission at no extra cost to you.