Explore London through the locations of iconic films like Mary Poppins, Harry Potter and Bridget Jones' Diary on this self-guided London film locations walking tour – map and directions included.
* This site contains affiliate links, where I get a small commission from purchases at no extra cost to you.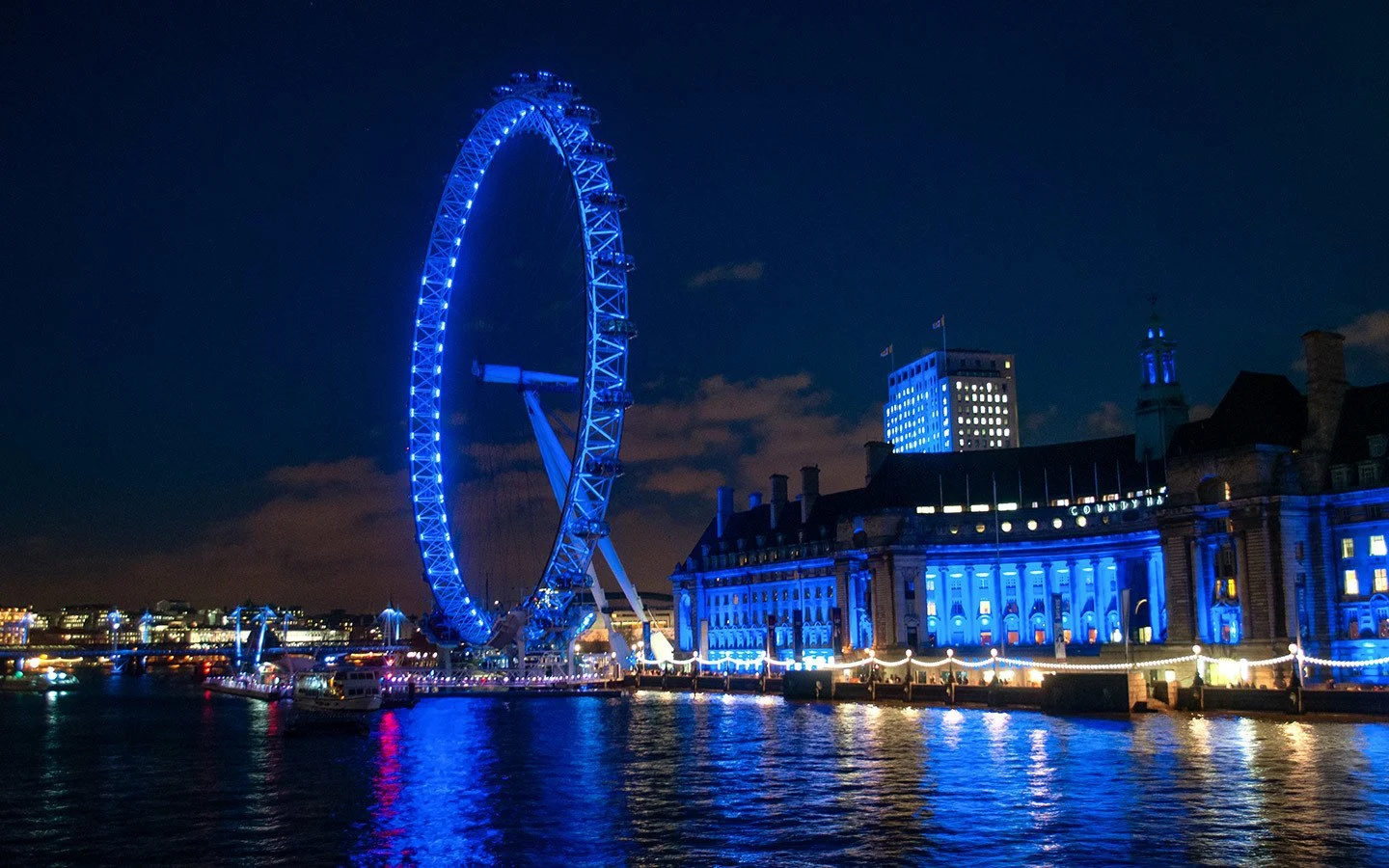 From Mary Poppins and Lawrence of Arabia to Harry Potter and Love Actually, the streets, skylines and world-famous landmarks of London have formed the backdrop for hundreds of films. Every era of the city's history has been recreated on screen, and it's also been passed off as everything from 18th-century Manhattan to alien planets.
It's hard to find a corner of the city which hasn't appeared on film, but this self-guided walking tour takes you through some of the best London film locations. The walk covers almost five miles and takes around three hours, so grab your camera and join us for a journey through time and space – all without leaving the streets of London.
A self-guided London film locations walking tour
Start your London film locations walking tour at Westminster Abbey (20 Dean's Yard, SW1P 3PA). The nearest Tube station is Westminster, which is on the Jubilee, District and Circle lines. Or it's 15 minutes' walk from either Victoria or Waterloo train stations.
Westminster Abbey
Westminster Abbey has been a place of worship for over 1000 years old, with the oldest parts of the building dating from 1050. The abbey has seen the coronations of 40 monarchs and generations of royal weddings and funerals. And famous names from Sir Isaac Newton and Charles Darwin to Charles Dickens and Rudyard Kipling are buried here.
Westminster Abbey's exterior has appeared in hundreds of films. But church authorities are picky about who can film inside. They didn't approve of The Da Vinci Code (2006), so when Tom Hanks and Audrey Tautou search Isaac Newton's grave in the abbey for clues to the location of the Holy Grail in the film they were actually in Lincoln Cathedral.
But Tom Cruise pulled off the appropriately impossible-seeming mission of getting permission to film inside the abbey for the upcoming Mission: Impossible – Dead Reckoning Part Two (2024), the first time a major film crew has been allowed in.
Next walk across Parliament Square past the Houses of Parliament.
The Houses of Parliament
The Palace of Westminster – better known as the Houses of Parliament – is seat of the UK's House of Commons and House of Lords. The Gothic Revival building largely dates from the early 19th century after most of the previous building was destroyed in a fire.
The Elizabeth Tower featured in The Thirty Nine Steps (1978), which ends with the main character hanging onto Big Ben's clock face – though unsurprisingly this was a studio replica not the real thing. The palace's interiors were also used in Suffragette (2015) and Parliament Square was the site of the climactic showdown in V for Vendetta (2005).
Westminster Bridge
On your right you'll see Westminster Bridge. The first bridge was built here in 1750, which was replaced by the current cast iron version in 1862, making it London's oldest surviving road bridge. On film it famously featured in apocalyptic thriller 28 Days Later (2002).
Cillian Murphy's character is seen staggering across the bridge after waking up from a coma to find London deserted – though you need to get up at 4am too if you want to see it looking that empty. It also appeared in Bond films Die Another Day (2002) and Spectre (2015), with Blofeld's helicopter shot down onto the bridge at the end of of Spectre.
Follow Parliament Street/Whitehall north to the National Gallery in Trafalgar Square, passing Downing Street on the way (0.5 miles). When the door to 10 Downing Street is shown on screen it's usually a replica – or a similar looking door in Adam Street just off the Strand – but the real version did feature in wartime drama Darkest Hour (2017).
Trafalgar Square & The National Gallery
Trafalgar Square is named after the British naval victory at the Battle of Trafalgar and features 218-foot-tall Nelson's Column. It's appeared as the site for Victory Day celebrations in both Captain America: The First Avenger (2011) and Wonder Woman (2017). A runaway dog also caused chaos in the square in 101 Dalmatians (1996).
Overlooking Trafalgar Square is the National Gallery. You can follow in the footsteps of James Bond in the gallery's Sackler Room, where Daniel Craig met with Q (Ben Whishaw) in front of the JMW Turner painting The Fighting Temeraire in Skyfall (2012). And pupils from St Trinian's ran riot in the galleries in the 2007 film of the same name.
Take the back exit from the National Gallery and follow Orange Street past the Garrick Theatre – aka the Gotham Opera House where a young Bruce Wayne watches a performance with his parents in Batman Begins (2015). Then head down William IV Street and east along the Strand until you reach The Savoy (0.4 miles).
The Savoy
The Art Deco five-star Savoy hotel* opened in 1889 and was built for opera promoter Richard D'Oyly Carte. It was the height of luxury, with innovations like electric lighting and marble en-suites. A host of famous name from the world of film have stayed there, including Charlie Chaplin, Marilyn Monroe, Humphrey Bogart and Elizabeth Taylor.
On screen, The Savoy is where Julia Roberts' character gives a press conference in Notting Hill (1999), with Hugh Grant passing himself off as a reporter from Horse & Hound magazine. It also appears in The Long Good Friday (1980) and Entrapment (1999).
If you fancy staying overnight, rooms at the Savoy start from around £600 and go up to over £4000 for a suite with a view of the Thames. Otherwise drinks at the hotel's American Bar – London's oldest cocktail bar – are a lot more reasonable.
Carry on walking along the Strand to Somerset House (0.2 miles).
Somerset House
You'd think that Somerset House's grand Neoclassical frontage and central courtyard would make it easily recognisable, but it's passed itself off as locations from across the world. Pierce Brosnan made two visits to Somerset House as James Bond – to a St Petersburg square in Goldeneye (1995) and the Ministry of Defence in Tomorrow Never Dies (1997).
It was also a Swiss bank in X-Men: First Class (2011) and 18th-century New York in Sleepy Hollow (1999). And has acted as a stand in for fellow London locations Devonshire House in The Duchess (2008) and Buckingham Palace in King Ralph (1991).
If you want to find out more, Somerset House runs occasional free film location tours.
Backtrack slightly from Somerset House and cross Waterloo Bridge. Then turn left and walk along Southbank where you'll pass a series of London film locations.
Southbank
The benches in front of Gabriel's Wharf are where Daniel (Liam Neeson) and Sam (Thomas Brodie-Sangster) have a heart-to-heart about relationships in Love Actually (2003). And the flat where Andrew Lincoln's character lives is a little further along by the Oxo Tower.
Tate Modern
Former power station turned contemporary art gallery, Tate Modern opened in 2000 and is one of the world's largest museums of modern art. Its galleries appeared in Woody Allen's tennis movie Match Point (2005) and the huge turbine hall was the 'Ark of the Arts' where rescued artworks were stored in dystopian thriller Children of Men (2006).
Tom Cruise also climbed to the top of the Tate's distinctive 99-metre-tall chimney tower in Mission: Impossible – Fallout (2018), chasing August Walker (Henry Cavill).
Just outside Tate Modern is the pedestrianised Millennium Bridge, which opened in 2000 – then closed immediately as it was too wobbly, finally reopening two years later. The bridge was destroyed by the Dementors in Harry Potter and the Half-Blood Prince (2009) and used in an alien evacuation scene in Guardians of the Galaxy (2014).
Walk on along Southbank past Shakespeare's Globe theatre, then turn left down Stoney Street just after passing the Clink Prison Museum, heading for Borough Market (0.6 miles). Look out for number 7 Stoney Street, which is where the Knight Bus stops outside the Leaky Cauldron Pub in Harry Potter and the Prisoner of Azkaban (2004).
Borough Market
Borough Market is one of London's top foodie hotspots, and if you fancy refueling, head for coffee at the Monmouth Coffee Company or ice cream from Gelateria 3Bis.
On screen, Borough was home to Bridget Jones, and you can find her flat above The Globe Tavern on Bedale Street. Head under the railway bridge to see another location from the first film Bridget Jones' Diary (2001) – the Greek restaurant where Hugh Grant and Colin Firth have their ridiculous fight is now Bedales restaurant and wine bar.
Then walk across London Bridge, turning right on Gracechurch Street when you reach Monument Tube station and following it as far as Leadenhall Market (0.7 miles).
Leadenhall Market
There's been a market here since the 14th century, originally selling meat and game. It was redesigned by Victorian architect Horace Jones in 1881 who created the current wrought iron and glass building, which is now full of restaurants, fashion and gift shops.
On screen, Leadenhall Market featured as Diagon Alley in the first Harry Potter film, Harry Potter and the Philosopher's Stone (2001). You'll also find a second location for the Leaky Cauldron inside the market, which used a different location for the first film – look for the blue door at 42 Bull's Head Passage, which is now an opticians' office.
The market also featured in The Imaginarium of Doctor Parnassus (2009), Tinker, Tailor, Soldier, Spy (2011) and was an auction house in Lara Croft: Tomb Raider (2001).
Next head west from Leadenhall, walking down Cornhill to Bank Tube station and on along Cheapside until you reach St Paul's Cathedral (0.7 miles).
St Paul's Cathedral
St Paul's Cathedral is one of London's most iconic buildings, designed by Sir Christopher Wren in the 17th century after the previous cathedral was destroyed in the Great Fire of London. It has featured in film classics like Lawrence of Arabia (1962) and Great Expectations (1946), which had to carefully avoid showing WWII bomb damage.
But one of the best known scenes is from Mary Poppins (1964), where an old woman 'Feeds the Birds' from the cathedral's steps (something you wouldn't be allowed to do now!). It also made an appearance in the film's 2018 sequel Mary Poppins Returns.
St Paul's is also where Hugh Grant impersonates a nun in Paddington 2 (2017). And the spectacular spiral staircase known as the Dean's Staircase, with a clever design which makes it look like it's floating without any support, has been used in Guy Ritchie's Sherlock Holmes (2009) and as Hogwarts' Divination Stairwell in two Harry Potter films.
The cathedral is another London building that Tom Cruise has climbed up too – this time jumping off the domed roof for Mission: Impossible – Fallout (2018).
From Cheapside, walk up King Edward Street to Postman's Park (0.3 miles).
Postman's Park
Tranquil Postman's Park opened in 1880, and is the location for Victorian artist George Frederic Watts' 'Memorial to Heroic Self Sacrifice'. This memorial to people who might otherwise have been forgotten has walls covered with hand-painted tiles commemorating the stories of 62 ordinary local people who gave their lives to save others.
The park was used as the location for a scene from the 2004 film Closer, featuring Jude Law and Natalie Portman, after the film's writer Patrick Marber came across it by accident. It's also used for a chase scene in Lara Croft: Tomb Raider (2001).
From Postman's Park, walk along Little Britain to the final stop on your London film locations walking tour – the Church of St Bartholomew the Great (0.2 miles).
Church of St Bartholomew the Great
The Church of St Bartholomew the Great is the oldest parish church in London, and began life as an Augustinian priory in 1123. It was the venue for the fourth – unsuccessful – wedding of Charles and 'Duckface' in Four Weddings and a Funeral (1994).
The church's nave stood in for the crypt of St Paul's Cathedral in Sherlock Holmes (2009) and Nottingham Cathedral in Robin Hood: Prince of Thieves (1991). And the interiors also featured in Avengers: Age of Ultron (2015) when Thor (Chris Hemsworth) has apocalyptic visions of Asgard, Shakespeare in Love (1998) and The Other Boleyn Girl (2008).
From the church, it's a five-minute walk down Long Lane to Barbican Tube station, which is on the Circle, Metropolitan and Hammersmith and City lines. Or there are bars and cafés around Smithfield's and Farringdon if you fancy a post-tour drink.
London film locations walking tour map
If you'd like to do this London film locations walk yourself, click on the map below to access directions through Google maps. The full route is 5 miles (8km) and takes 1 hour 45 minutes to walk straight through, but allow three hours to include stops.
Save for later
You might also like