Eat your way around the world on the streets of London with these 10 delicious London food tours and tastings, from neighbourhood walks and market tours to cheese tastings and sweet treats.
* This site contains affiliate links, where I get a small commission from purchases at no extra cost to you.
Food tours and tastings are one of my favourite things to do when I'm travelling – from Thai street food tours to Caribbean chocolate tastings, they're a great insight into a new destination. But some of the most interesting food tours I've done have been in London.
The UK has historically had a bad reputation for its food, but things have changed and London is now home to a huge array of top-quality food producers who're challenging those preconceptions with tours and tastings which show off what they have to offer.
From tours of Brick Lane and Borough market to afternoon tea and chocolates, there's the perfect London food tour for you. So here are my picks of London's best food tours and tastings, featuring my favourites and those from six other food-loving bloggers.
10 great London food tours and tastings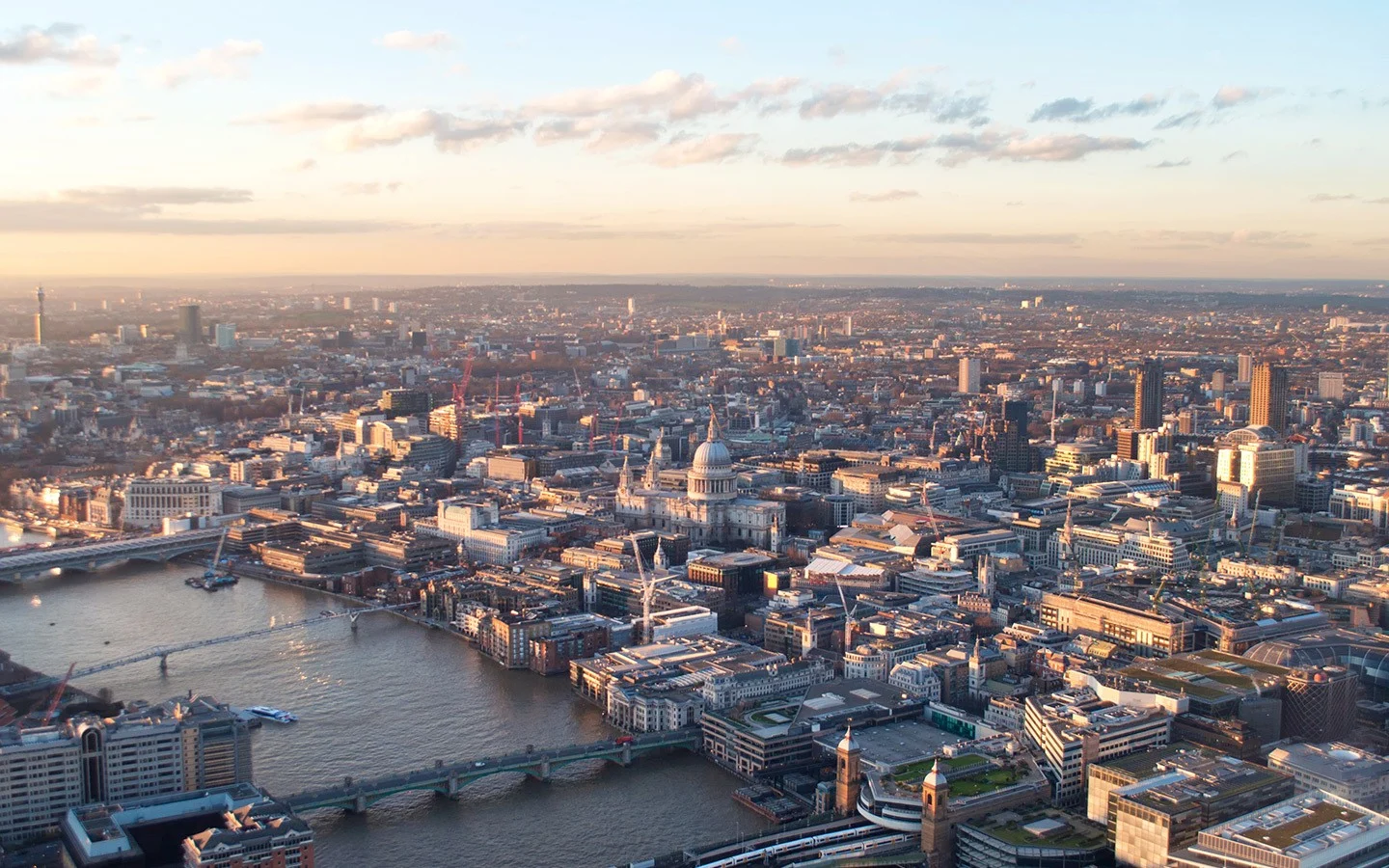 1. A Taste of Borough Market
Borough Market is one of London's best-known food markets, with delicious produce from across the UK and beyond to try and buy. But if you don't want to just wander around and pick up a few samples, you can join a tour and feast your way around the market.
Food writer Celia Brooks is the only guide licensed by Borough to run tours, which start early on a Friday morning when the market is at its quietest. We stopped off at different producers who pulled out plate after plate of rare-breed meat, freshly seared scallops, British cheeses, Spanish charcuterie and creamy Sicilian cannoli.
There's time to talk to producers and learn about how their goods are grown or made. You can buy as you go or ask the stallholders to hold it for you, and we ended the tour in Bedales wine bar for a wine tasting, feeling stuffed and laden with bags. Celia really knows Borough and its producers and by the end you get a real insight into the place.
The details: Celia Brooks' A Taste of Borough Market tours run on Fridays from 10am to 1pm, and cost £110 per person. She also runs other group and private London food tours, including in Covent Garden, Portobello and Marylebone.
2. Twilight Soho food tour
Coming to London, our perception of British food was fish and chips. So we thought we'd sign up for a London food tour to see what else the city has to offer. The Twilight Soho Food Tour wanders through the one of London's most famous neighborhoods, mixing stories of the Beatles and ladies of the night with some incredible cuisine and drinks.
As a neighborhood, Soho is really a microcosm of the world, and the food tour reflects that fact, visiting little-known local spots you'd never find on your own. There are shrimp tacos and margaritas from Mexico, British gin and meat pies, Spanish delights like Iberico ham and tapas, Chinese dim sum dumplings, and continental chocolates.
Strolling through Soho is like seeing the world without leaving the city. The tour features really generous portions along the way – so make sure to pace yourself.
The details: The Twilight Soho Food and Cocktail Tour* runs daily at 3.30pm, 4.45pm and 5.15pm. It costs £126 per person and lasts around 3.5 hours.
Recommended by Lance and Laura Longwell from Travel Addicts.

3. Secret Food Tour of London Bridge
I love taking food tours wherever I travel, but I admit I was skeptical about taking a British food tour in London, given that I'm British! However, I was intrigued by what the food would be, and what would be deemed the best British food by our guide. I wasn't disappointed, and I certainly wasn't hungry after eating all of the delicious food.
Our Secret Food Tour started with a bacon and egg bap from a stall in Borough Market. We wandered around the market, sampling other foods from the stalls, from creamy cheeses to chewy fudge, waiting for our guide to bring our freshly cooked fish and chips.
After that we tried a traditional sausage roll and selection of British cheeses paired with English beer and cider. A shot of honey mead and a cream-filled doughnut by Tower Bridge almost ended the tour, but the day wouldn't be complete without a British classic – sticky toffee pudding and a cup of tea, all introduced by our knowledgeable guide.
The details: The Secret Food British Tour* runs daily except Mondays, with departures around 11am and 3pm. It costs £84 per person, or for £99 you can upgrade to add a drinks package which includes a house special cocktail and 10-year-old aged port.
Recommended by Claire Sturzaker from Tales of a Backpacker.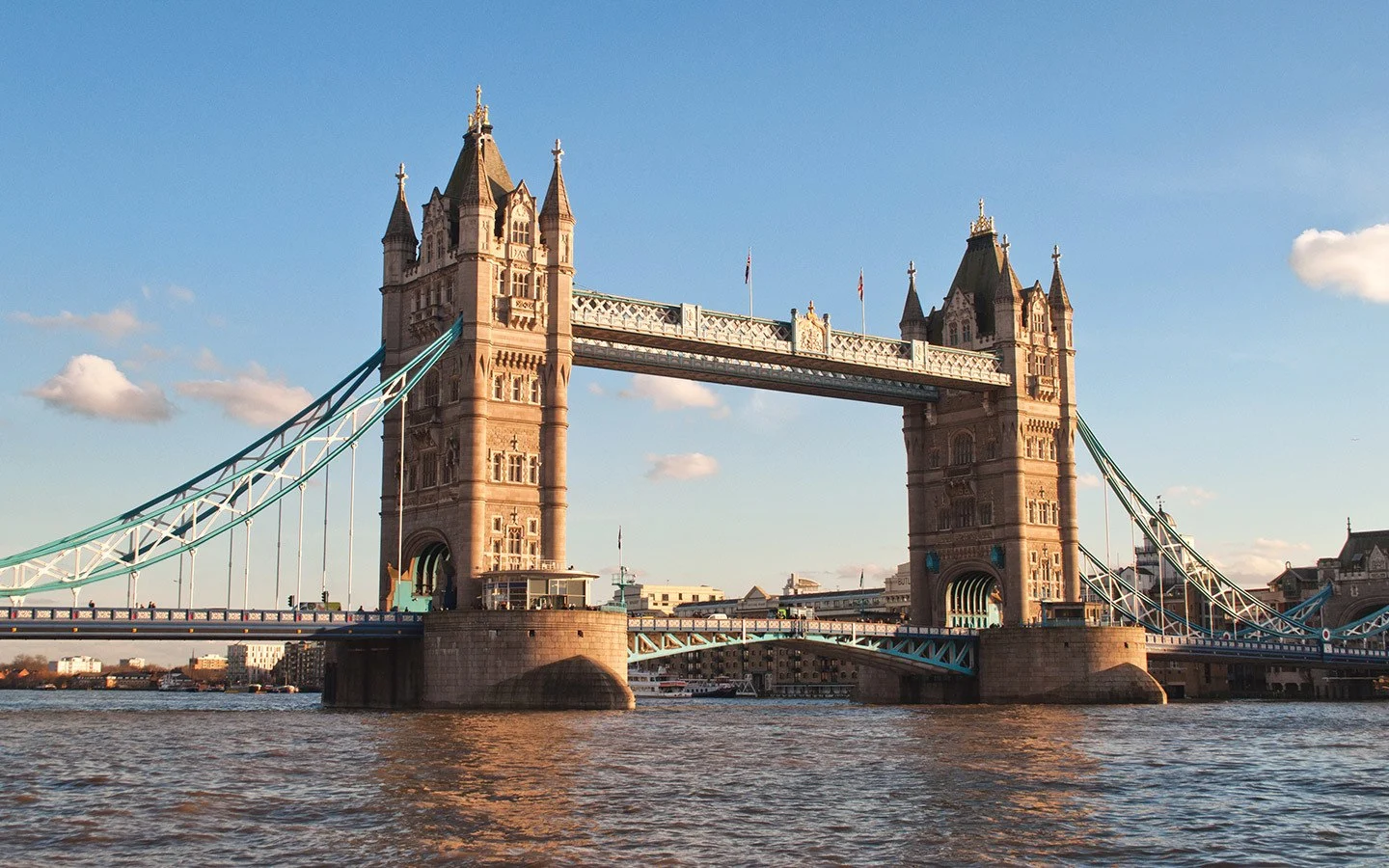 4. Seafood School at Billingsgate market
Billingsgate fish market in east London is the UK's biggest fish market, and has been running on various different sites since back in the 16th century. As well as the fish market, Billingsgate also have their own seafood school, which is a charity run to promote healthy eating and help people learn how to prepare and cook fish.
They do a whole range of courses, including the Morning Catch. You arrive at the market when it opens at 6am for a market tour and a lesson in identifying and choosing fish, then pick a couple for your breakfast which their chefs show you how to cook.
Or if you don't fancy the early start, they also run an evening seafood school. Starting after work on a Friday, the focus is on easy-to-cook dishes you can whip up using just one pot, like seafood laska or French bouillabaisse. If like me you don't cook fish much it's a great opportunity to get more confident in choosing, preparing and cooking it.
The details: Billingsgate's Seafood School courses take place 2-3 times a month. The Morning Catch tour runs from 6am to 9.30am and costs £60 per person. The Friday Evening Seafood class runs from 6.15pm–9.15pm and costs £89 per person.
5. East End Food Tour
The East End of London is a fantastic area for foodies to explore and covers the gamut of London's amazing ethnic and international foods, markets and street food – as well as plenty of local pubs which serve typical English specialties. I did a fantastic food tour of London's East End with Eating Europe, and love how diverse the food tour was.
We visited a variety of specialty food markets, pop-up eateries, traditional pubs and the winner of the UK's best fish and chips award. Among the delicacies along the route were bread and butter pudding, cheese, bagels in Spitalfields and Brick Lane curries.
Along the way you also get an insight into the history of this part of London and how it's become one of London's trendiest areas. The East End food tour is perfect those wanting to get a better understanding and taste of the wonderful venues in this part of London.
The details: The East End Food Tour* runs daily at 10.30am, 11am and 11.30am. It costs £99 per person and lasts around 3.5 hours.
Recommended by Noel Morata from Travel Photo Discovery
6. Sunday Market Kitchen
A patch of Italy in Marylebone, Cucina Caldesi is the only Italian cookery school in central London. We headed there to try out their Sunday Market Kitchen, which is a mix between a market tour and a cookery class. First you shop for ingredients from Marylebone farmer's market before cooking a pranzo della domenica, aka an Italian Sunday lunch.
Our chef took us on a whirlwind tour around the market where we picked up local seasonal produce. What you cook varies depending on the time of year – on our menu was pea and broad bean bruschetta, salmon and prawn skewers, and fruit meringues. Everyone gets involved in preparing different parts of the menu under the chef's watchful eye.
You're talked through how to do everything, and a few hours later, the group gathers to taste the end results with a few glasses of wine. Simple ingredients come together to make something delicious, and you're given copies of the recipes to recreate it at home.
The details: La Cucina Caldesi's Sunday Market Kitchen classes run monthly, starting at 10am and finishing around 3pm, and cost £120 per person.
7. English Tea and Desserts
A taste of the city's sweet treats is on offer during this tour of London's luxury stores and establishments. If you have a taste for the sweeter things in life, then you'll love indulging in this delicious London food tour. Feast on chocolates, cakes, desserts and macarons in London's sweet spots, some by royal appointment no less.
As you treat your taste buds you'll be guided on a moveable feast which is garnished with snippets of London gossip and insights into the lives of the rich and famous, and topped off with a taste of London trivia. Expect to sample a choice of chocolates from sea-salted caramels to tempting champagne truffles and fruity ganaches.
Indulge your French fancy with a patisserie of pleasure and home-grown baked desserts. The tour ends on a quintessentially British note with afternoon tea and scones in a secret London location including a choice of rare blend tea or barista-made coffee.
The details: The English Tea and Desserts tour* runs from 11am to 1.30pm on Tuesdays to Saturdays, and costs £89 for adults and £79 for children (minimum age six).
Recommended by Suzanne Jones from The Travel Bunny
8. The Afternoon Tea Bus
What do you get when you add a double-decker bus and afternoon tea – two quintessentially 'London' things – together? You get the Afternoon Tea Bus! Offered in conjunction with B Bakery, the Afternoon Tea Bus tour has you riding a converted double-decker bus around central London as you sip your tea and eat your scones.
It's definitely one of the city's more unique afternoon tea experiences. As you enjoy all the normal afternoon tea trappings (savoury sandwiches, scones, homemade cakes and tarts, and tea served in a souvenir travel mug), the bus navigates in a big loop around Hyde Park, passing London icons like the Houses of Parliament, Harrods and Oxford Street.
A recorded narration accompanies the 1.5-hour ride, making this a great introduction to London if it's your first visit. Prices for the tea bus tour vary depending on where you want to sit – it's definitely worth it to splurge for a table on the upper deck for the views.
The details: The Afternoon Tea Bus tour runs several times daily from 8 Northumberland Avenue (off Trafalgar Square) and Victoria Coach Station. Lower tables start around £45 per person, while the front tables on the top deck can run up to £72.
Recommended by Amanda Williams from A Dangerous Business.

9. Chocolate Ecstasy
One of the most delicious food tours in London is the Chocolate Ecstasy tour. Jennifer Earle, who is very knowledgeable about all things chocolate, takes you on a fabulous jaunt around some of London's best chocolatiers and patisseries.
Her tours are in small groups of not more than eight, so there's lots of time to chat and taste along the way. Each tour takes about three hours and stops in multiple artisan chocolate shops, with lots of chocolate and confectioneries to taste. I did the tour around Mayfair and Belgravia which took us to some exquisite, high-end chocolatiers.
Our tour ended at Rococo Chocolate where we got an education about how chocolate is made and how to taste chocolates, all as you enjoy a delicious tray of truffles. Chocolate Ecstasy Tours is not just about chocolate, you get to explore different areas of London too. It's definitely a London food tour not to be missed.
The details: The Mayfair Chocolate Tour is currently only available as a 3-hour private group tour, which starts from £175. Or you can take a similar Chocolate Tasting 3-hour group tour* of Mayfair for £49, which is led by a former cocoa and coffee trader.
Recommended by May from Eat Cook Explore.
10. The London Cheese Crawl
Spent an afternoon feasting on delicious cheeses on a walking tour of London's top cheese spots. The tour starts at the famous Fortnum & Mason department store, which has been serving cheese to the public – and the Royal Family – for over 300 years.
After stopping off at a traditional cheesemonger to taste the classic British blue cheese Stilton, we headed to an Italian deli in Soho's Little Italy to try some 'drunken cheeses'. Next we walked over to Covent Garden to visit Neal's Yard Dairy, who stock over 70 British and Irish cheeses, before finishing the tour with an amazing baked Camembert.
It's a great chance to try new cheeses, learn about their history and how they're made. There are plenty of 'cheesy' puns along the way as well as a cheese-themed quiz, and enough tasting samples to guarantee a few strange dreams that night.
The details: The London Cheese Crawl* takes place on Saturdays at 12pm and 3pm. It costs £35 per person and lasts around 2.5 hours.
Save for later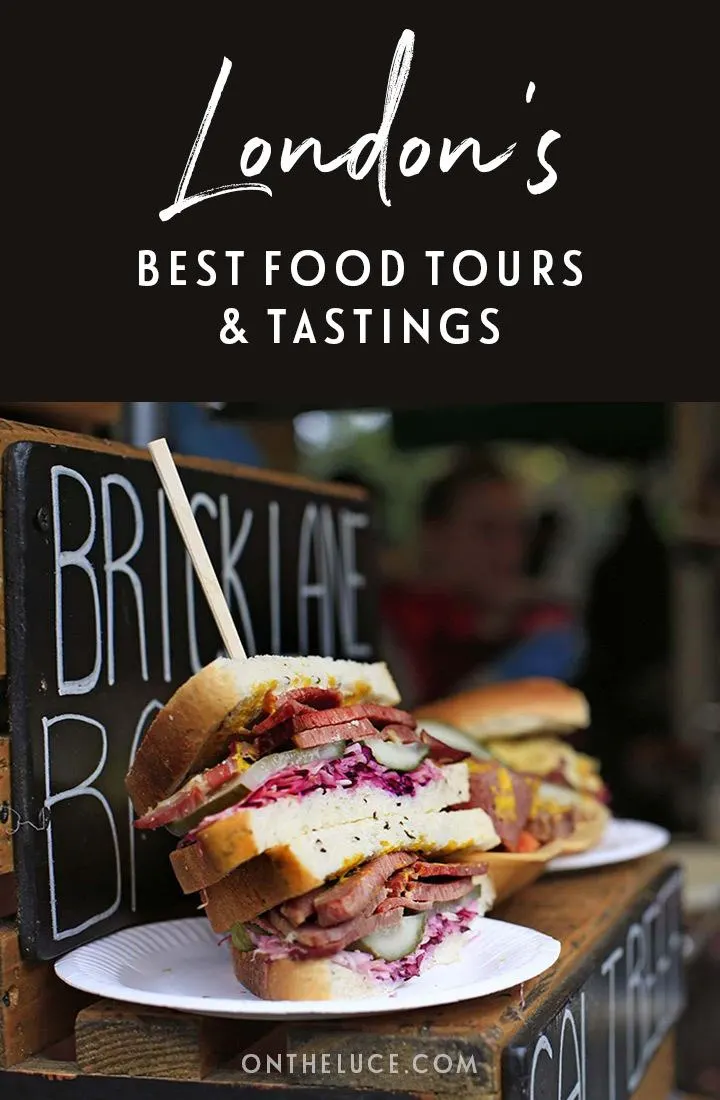 You might also like