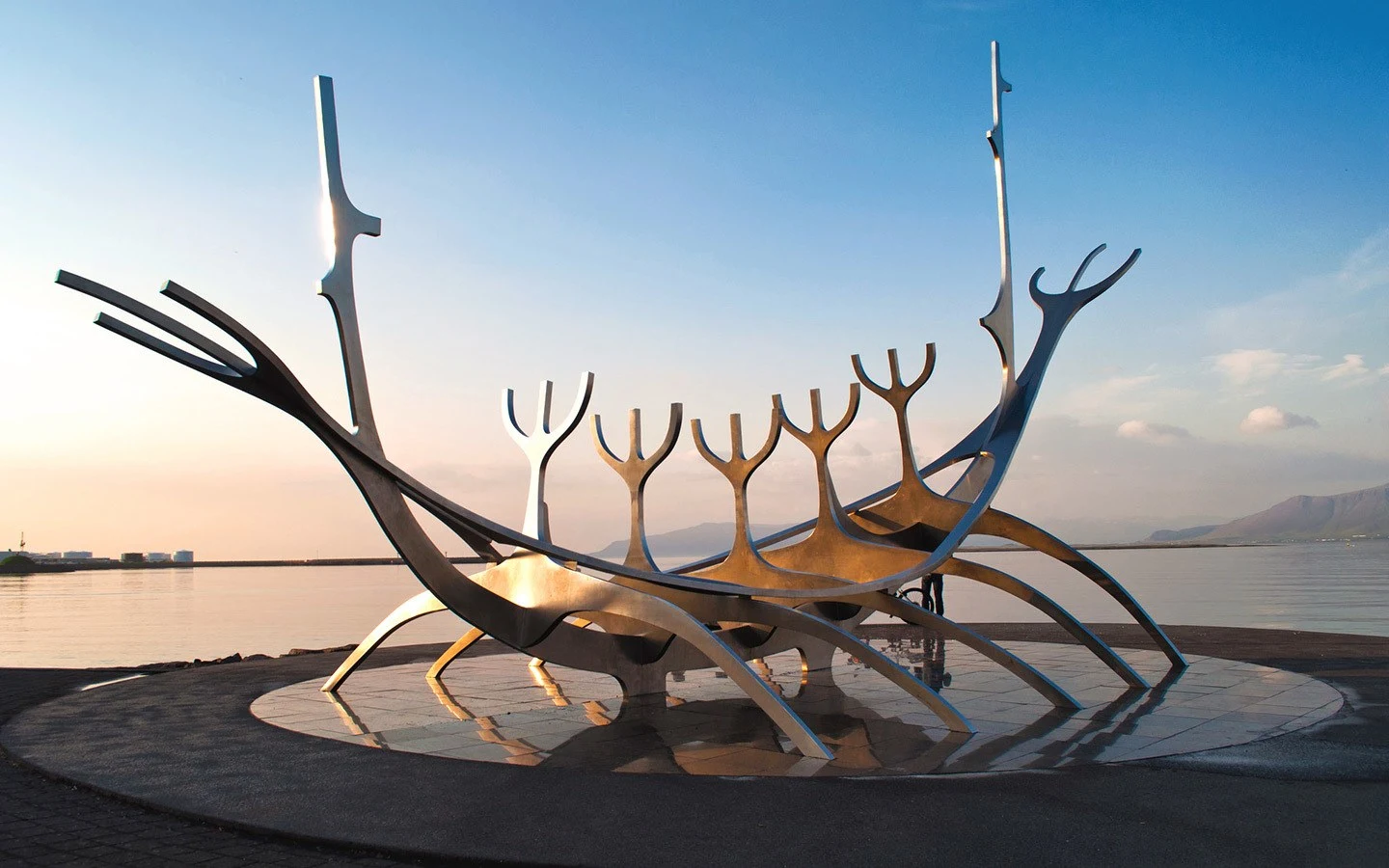 In the 10 years since I first visited Iceland the country's popularity has exploded – it's gone from hidden gem to hotspot. A lot of that is thanks to the airlines, with cheap flight deals and its handy position between Europe and North America. Whether you're just planning a bigger Icelandic adventure or just stopping over, Reykjavik's likely to be on your travel agenda. Which is a great excuse to spend time in this cool Nordic capital, with its mix of small-town friendliness and quirky design, Viking history and contemporary architecture. Its small size means you can pack a lot into a day too – so here's my itinerary for one day in Reykjavik.
Read more: Visiting Copenhagen on a budget
Things to do in Reykjavik in one day
9am: Street art and shopping
Icelanders are creative people and Reykjavik has a big focus on design. Most buildings are made of concrete so have become a blank canvas for street art. You'll find it all around the city – from tiny hidden sketches to colourful murals covering the whole side of a building. The artists are usually commissioned or get permission from the property owner so it's more art than graffiti.
Reykjavik's a great place for shopping too, with not many chains and lots of unique boutiques. Head to the main Laugavegur shopping street for cool clothing and homewares at Kraum and Myconceptstore. Some of the top gifts to take home are lopapeysa (cozy Icelandic woolen jumpers), lava rock jewellery and the amazing mustard you get on Icelandic hotdogs.
11am: Hallgrímskirkja views
Reykjavik's not a high-rise city, but there's one building that towers over the rest – Hallgrímskirkja church. It's 244 feet tall and built from white concrete. The unusual design was created by Icelandic state architect Guðjón Samúelsson in the 1940s. It was inspired by Iceland's geology, with columns on each side based on the rock formations you get when lava cools.
The design was controversial at the time and it took 38 years to complete, so Samúelsson never got to see it finished. The church is pretty minimalist on the inside, but you can climb up to the top of the tower for a great view out over the city's colourful rooftops (the slightly claustrophobic lift up to the observation platform costs 1000 ISK – £6/€7/$8).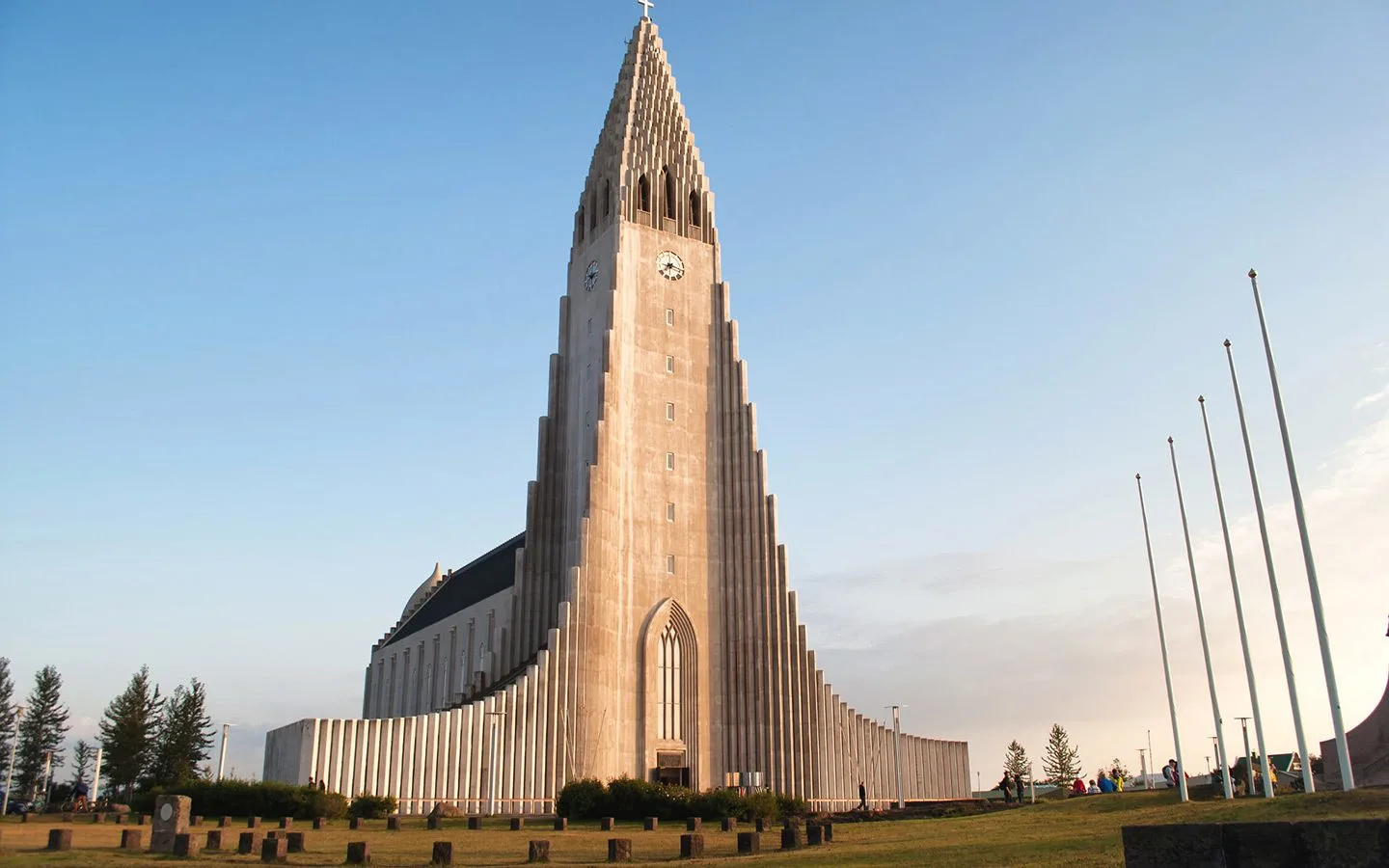 1pm: Lunch at the Laundromat Café
I would practically move into the Laundromat Café if I had one near me. It's part of a small chain that started out in Copenhagen before opening a branch in Reykjavik in 2011. It mixes up slightly kitsch American diner-style decor with a few Nordic touches. There are maps covering the walls and the bar is lined with shelves of colour-coded books – what's not to love?
The food's good too, with big brunches, local specialities like Skyr cake and Icelandic salmon, and homemade cakes. It's a really cosy place where you can hide out on a wintery afternoon and read the papers, buy a book or borrow a board game. There are prints of vintage launderettes on the walls too, and you can actually do your laundry downstairs too.
3pm: Harpa Concert Hall
There's more geological inspiration on show at Reykjavik's modern Harpa Concert Hall. Since opening in 2011 it's been a dramatic new addition to the city's waterfront and has rapidly become one of the most famous Reykjavik attractions. The building is made up of three-dimensional glass panels which use the same hexagonal shape as Iceland's basalt rocks.
It sparkles with light reflected from the sea and sky by day, and is lit by colourful lights by night. The concert hall is home to the Icelandic Symphony Orchestra but even if you can't get to a performance it's worth wandering around and checking out the architecture. There's a bar, restaurant and gift shop, and a terrace with views out to the harbour and mountains.
5.30pm: Sun Voyager sunset
Just along the waterfront from Harpa is the Sun Voyager – or Sólfar in Icelandic – statue. It was designed by sculptor Jón Gunnar Árnason as a dream boat, an ode to sun and light (though there's a certain resemblance to a Viking longboat too). It's made of stainless steel on a base of polished granite, and on a clear day you get a backdrop of Mount Esja across the bay.
If you get there just before sunset then it makes a great silhouette against the changing colours of the sky. Sunset times vary massively in Iceland – from around 3.30pm in January to midnight in June, so you'll need to adjust your itinerary depending on the time of year!
7pm: Drinks and dinner
Reykjavik isn't the most obvious place you'd expect to find a bar dedicated to cult Coen Brother film The Big Lebowski, but that's exactly what you've got at Leboswki Bar. If you've been the film you'll know there's only really one drink you can order – a White Russians (vodka, coffee liqueur and cream). There's a whole White Russian menu as well as some more usual cocktails.
Leboswki Bar does burgers and nachos. But if you fancy something a bit more traditionally Icelandic, head to Saegreifinn (Sea Baron) in the harbour. They're famous for their rich, sweet lobster soup, served in a cosy restaurant where diners share tables and sit on fish barrels.
More time?
If you've got another day in Iceland, then there are lots of great day trips from Reykjavik. Best known is the Blue Lagoon spa's thermal pools, where you can soak in steaming blue waters. It's about 45 minutes from Reykjavik but it's close to the airport so you can stop off on the way to of from the city (book in advance though as it can get busy). Or there's Fontana spa with outdoor pools where you can see local speciality Thunder Bread being cooked underground.
Further afield there are the stunning landscapes of Þingvellir National Park, with walking routes around the park – or snorkelling at Silfra Fissure in the freezing waters between two tectonic plates if you're feeling brave. And the Golden Circle is a popular day trip which covers 300km and takes in Þingvellir as well as Gullfoss waterfall and the original erupting geyser.
Where to stay in Reykjavik
We stayed at the Icelandair Hotel Reykjavik Marina, in a historic harbour building, 10 minutes' walk to the city centre. It's bright and modern with quirky coastal decor touches – like knot-print wallpaper and vintage ship photos – and a cosy bar. Double rooms from £125/$163 a night.
The Kex Hostel also comes highly recommended if you're on a budget. It's a friendly, social place near to the Laugarvegur shopping street with a mix of dorms and private rooms with shared/en suite bathrooms, plus a bar and restaurant. Rooms from £34/$44 a night in a six-bed dorm.
Pin it
This article contains affiliate links, where I get a small commission at no extra cost to you, thanks.