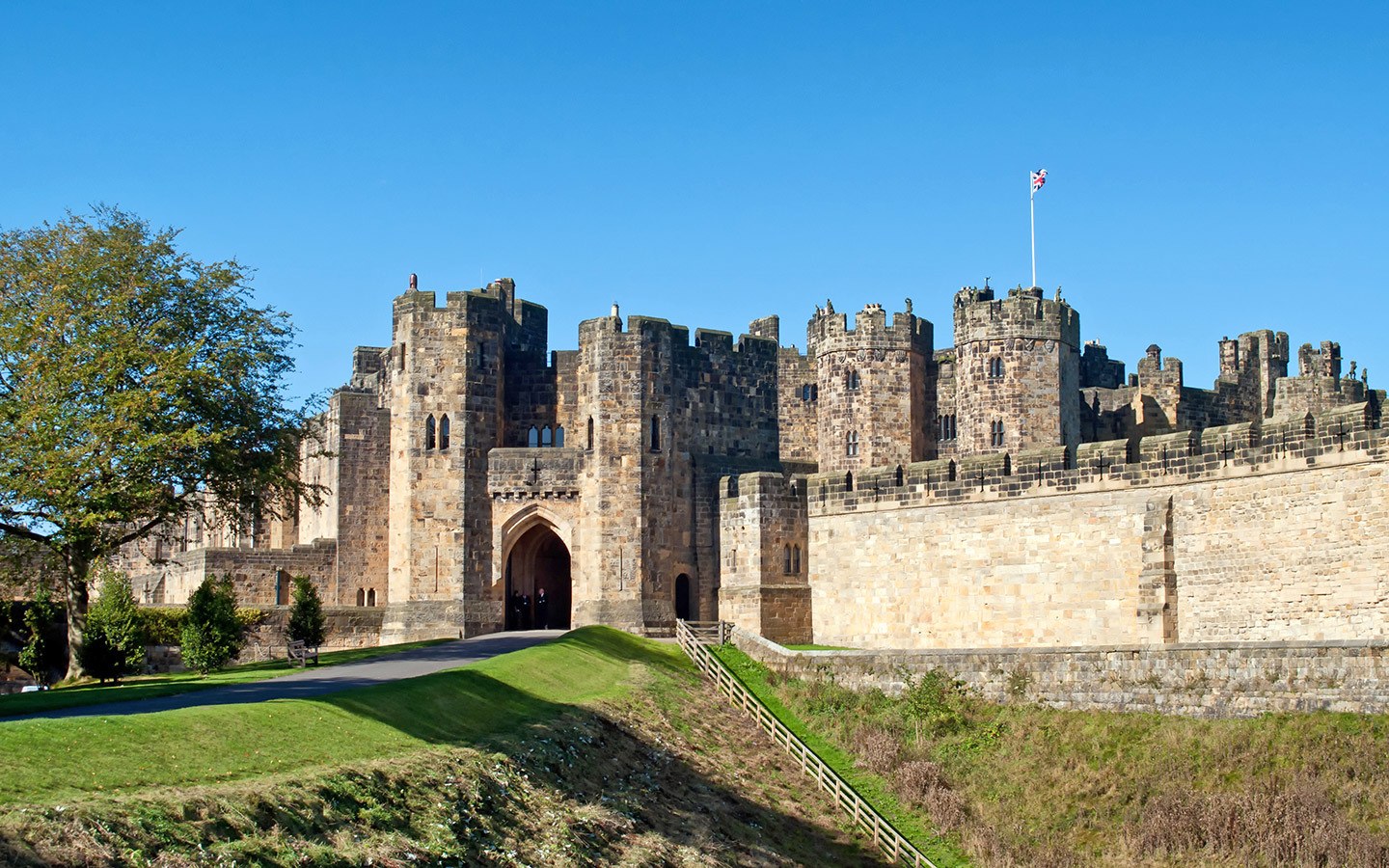 As the battleground between England and centuries of Scottish and Viking invaders, Northumberland has seen some fierce fights. So it's no wonder that you can't move far in the county without coming across a castle. There are over 70 castles in Northumberland, and that's just the ones still standing, making it a must-visit part of the UK for history lovers.
But with so many different castles to choose from, where do you start? Here are five of my favourite Northumberland castles to help you find your perfect match, whether your ideal castle is ruined and remote, palatial and perfectly preserved, or secluded and spooky.
Read more: A weekend in Alnwick, Northumberland: A 48-hour itinerary
Five must-visit castles in Northumberland
Bamburgh Castle: The dramatic one
Towering above the coastline and the village of Bamburgh from the top of a volcanic outcrop, there's no missing Bamburgh Castle. It began life as a Celtic fort and was home of the kings of ancient Northumbria, but it's been destroyed and rebuilt a few times since then.
The Norman castle forms the heart of the site but most of what you can see today was built at vast expense by Victorian industrialist Lord Armstrong, and his descendants still live there. Bamburgh Castle stretches over nine acres with great views from the battlements down to the long sandy beach below and out to the North Sea, Lindisfarne and the Farne Islands.
Sixteen of its rooms are open to the public, with around 2000 items of art, furniture, armour and china on display. There's also an archaeological museum showing some of the Anglo-Saxon finds that have been uncovered around the castle, and an aviation museum with a display of old planes, wartime artifacts and the history of the Armstrong family.
Bamburgh Castle is open from 10am–5pm with last admission at 4pm. Pre-booking is advised. Entry costs £6 adults and £3.10 children aged 5-16, plus an extra £4 for car parking.
More things to do in Bamburgh
Try out the surf or take a walk through the dunes to sandy Bamburgh Beach, visit historic St Aidan's Church and call in to the Grace Darling Museum, dedicated to the Victorian lighthouse keeper's daughter who rescued survivors from a paddle steamer shipwrecked off the Northumberland coast. Wyndenwell café makes a good stop for ice cream or coffee and cake, or the Potted Lobster restaurant specialises in local fish and seafood.
Chillingham Castle: The spooky one
Built in the 12th century on the site of an old monastery, Chillingham Castle became the seat of the Grey family in the 1600s and is still owned by their descendants. It hosted royal visitors like Anne of Denmark and King Edward I, who visited on his way to battle with William Wallace's Scottish army. But it's the castle's uninvited guests who've made it famous.
It's claimed that Chillingham is Britain's most haunted castle, and its paranormal activity has attracted visits from TV spook-hunters Most Haunted and Ghost Hunters International. When you walk through its dungeons and torture chambers, and hear the grisly tales of the people who were executed here, you can see how it got its creepy reputation.
The castle was lovingly restored by its current owners after being abandoned in the 1930s, and you'll find their eccentric curios on show, with prehistoric elk horns and Antarctic expedition sledges among tapestries and suits of armour. Take a ghost tour to see if you can spot the White Pantry Ghost, the Ghost in the Chamber or hear the Voices in the Chapel. Or if you're feeling brave you can spend the night in one of the castle apartments.
Chillingham Castle is open from 11am–5pm (normally from May to October). Entry costs £10.50 adults, £9.50 concessions and £6.50 children under 16.
More things to do in Chillingham
Chillingham is pretty tiny but you can take a look around St Peter's Church or there's the Chillingham Wild Cattle Association, a parkland sanctuary for ancient breeds of wild cattle which you can take a guided tour around. There's a café in the Minstrels Gallery at the castle which serves lunches and afternoon teas, or it's not far to Alnwick.
Alnwick Castle: The lavish one
The second biggest inhabited castle in England after Windsor and probably one the most famous castles in Northumberland, Alnwick Castle has been home to the Dukes of Northumberland for over 700 years. It's still lived in by the family, but this is a family home on a seriously lavish scale, with an exterior of grand turrets and towers, and ornate interiors which were refurbished in the 19th century in Italian Renaissance style.
In the castle staterooms you can see silk walls, gold and silver details, elaborate carved ceilings and one of the country's best private art collections. Not to mention a double-level library with 14,000 books. Alnwick's storybook good looks mean it's had its share of film and TV fame, including as Hogwarts in Harry Potter and in the final episode of Downton Abbey.
There are tours of the staterooms, grounds and Alnwick's film locations as well as exhibitions about Alnwick's past residents, who range from gunpowder plotters to famous knights. There are plenty of of family-friendly events too, like broomstick training sessions for Harry Potter fans as well as have-a-go archery, magicians, court jesters and falconry displays.
Entry to Alnwick Castle and Garden costs £26.10 adults, £22.20 concessions and £11.15 children aged 5–16, with tickets valid for a year.
More things to do in Alnwick
Next to the castle is the recently restored Alnwick Garden, with fountains, formal walled gardens, a maze and poison garden. There's also a gorgeous treehouse café and restaurant in the grounds. Or call into the White Swan pub in Alnwick for a drink in the bar, where the original interiors from the Titanic's sister ship have been reconstructed. And bibliophiles definitely won't want to miss the eclectic Barter Books second-hand bookstore.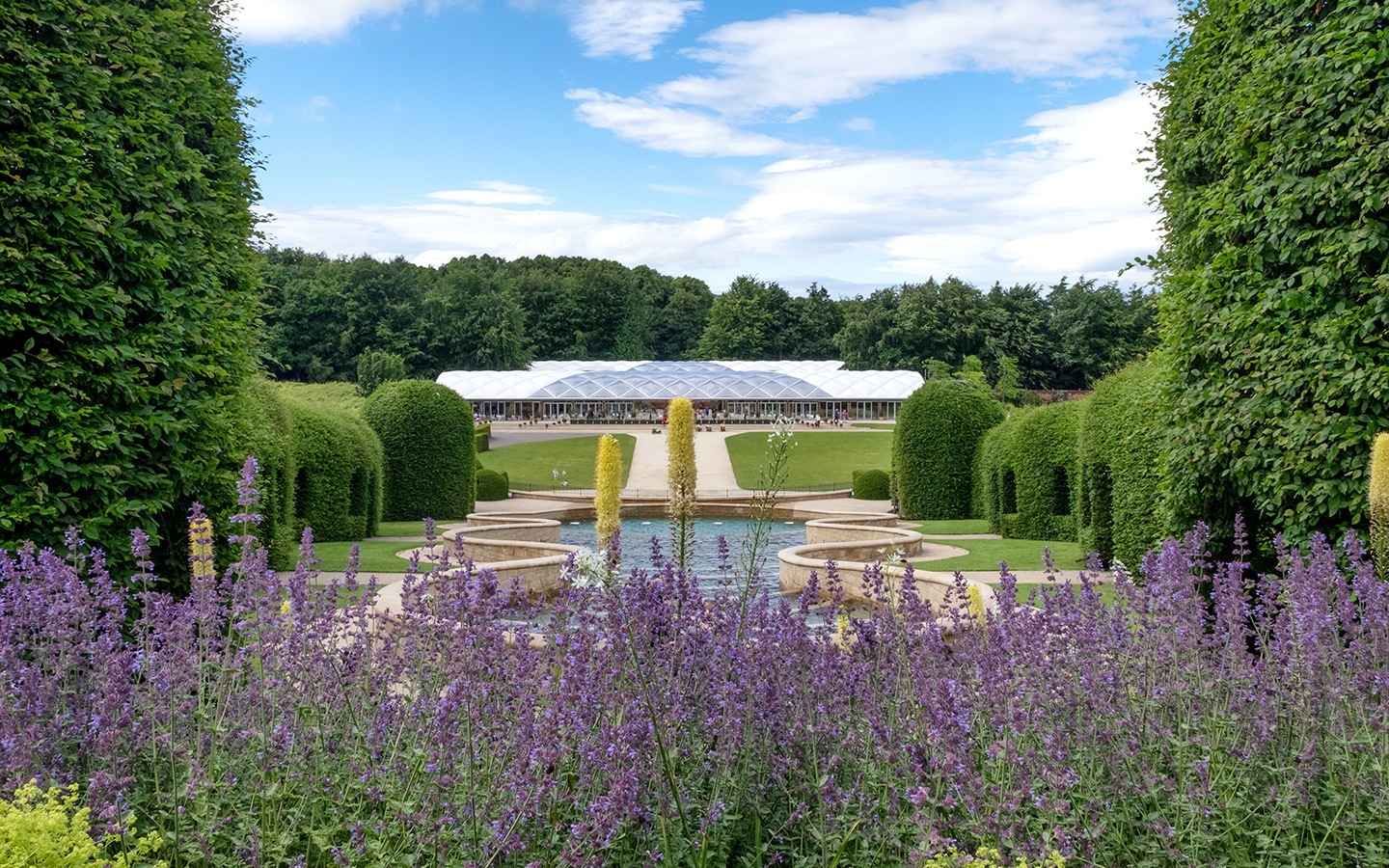 Lindisfarne Castle: The remote one
Perched on a rocky peak on an island only accessible when the tide is out, you can't get much more remote – or well protected – than Lindisfarne Castle. This unique Northumberland castle was built on a volcanic plug which is known as the Beblowe Crag, and began life as a 16th-century fort. It was partly constructed using stone 'recycled' from Lindisfarne Priory which was destroyed during Henry VIII's Dissolution of the Monasteries.
For 300 years the castle was used as a lookout, first for garrisons of soldiers from Berwick and later for the coastguard. In 1901, Edwardian publishing magnate Edward Hudson bought the castle to transform it into a holiday retreat. He was the owner of Country Life magazine so had it renovated in Arts and Crafts style by his friend, architect Edwin Lutyens.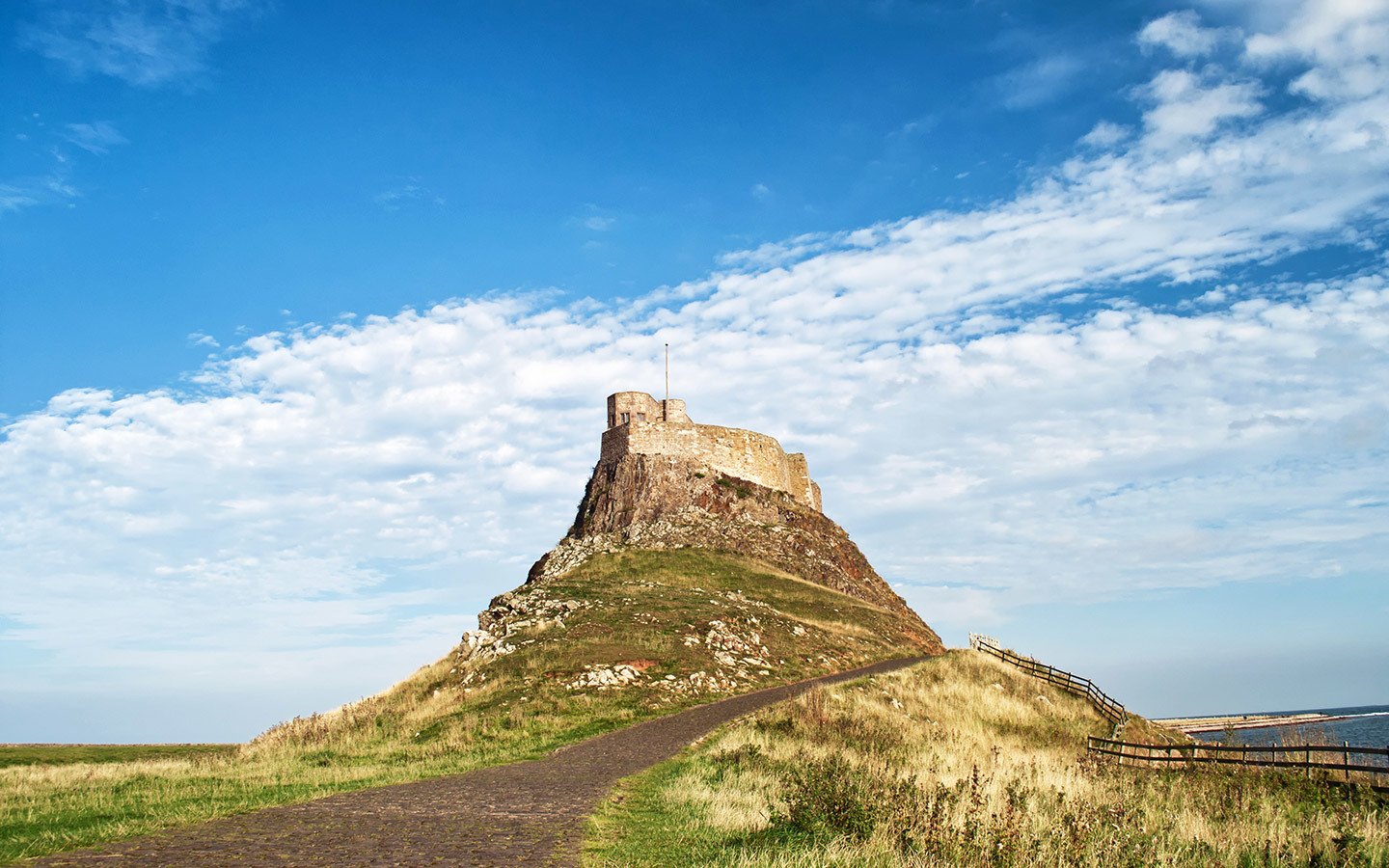 You can still see some of Lutyens' original interiors inside the castle, where it was divided up to replicate a country house. There's also a walled garden next to the castle which was designed by Gertrude Jekyll, a friend of Hudson. And in another clever bit of recycling, old boats have been turned upside-down and used as storage sheds.
Lindisfarne Castle is normally open February to October. Times vary with the tides, so check before visiting. Entry costs £9 adults, £4.50 children or free for National Trust members.
More things to do in Lindisfarne
Not all of the stone from Lindisfarne Priory was pinched to build the castle, and you can explore the part of the ruins that are still standing. You can also find out more about the island's history and the Lindisfarne Gospels at the Heritage Centre. Stop off at the Pilgrims Coffee House and Roastery to refuel with tea and cake, or try some local mead (a kind of wine made with grapes, honey and herbs) at St Aidan's Winery.
Dunstanburgh Castle: The ruined one
Set on a remote, windswept coastal headland, Dunstanburgh Castle just needs a brooding hero in a billowing white shirt emerging from its ruins to be straight out of a romantic novel. The castle is surrounded by sheer cliffs on one side and a rocky, wave-battered shoreline on the other, with the outline of a twin-towered keep rising up above crumbling ruins.
It's hard to imagine now, but in its day this was one of the most impressive castles in Northumberland. Dunstanburgh was built in the 14th century by Thomas, Earl of Lancaster, on the site of an old Iron Age fort, but was badly damaged in the Wars of the Roses. Since then its ruins have inspired writers and painters like Turner, who came to capture the views.
Dunstanburgh is also a Site of Special Scientific Interest as a home for birds and wildlife, and you can spot Kittiwakes and other sea birds nesting in the cliffs. You can only reach the castle by foot along a 1.3-mile coastal pathway from Craster or Embleton, which stops it getting too busy, so if you're lucky you might still get your own romantic moment.
Dunstanburgh Castle is open 10am–5pm. Entry costs £6.50 adults, £5.90 concessions, £3.90 children aged 5-17, or free for English Heritage members.
More things to do in Dunstanburgh
There's not a lot more to Dunstanburgh than the castle, but you can follow the coast path in either direction for stunning coastal scenery. Nearby Craster is famous for its kippers, and you can pick some up fresh from the smokehouse at L Robson & Sons. Or try one of the area's other seafood specialities – crab sandwiches at the Jolly Fisherman pub. And local artist Mick Oxley has a gallery and studio in Craster featuring his seascapes.
Pin it
* This site contains affiliate links, where I get a small commission from purchases at no extra cost to you.