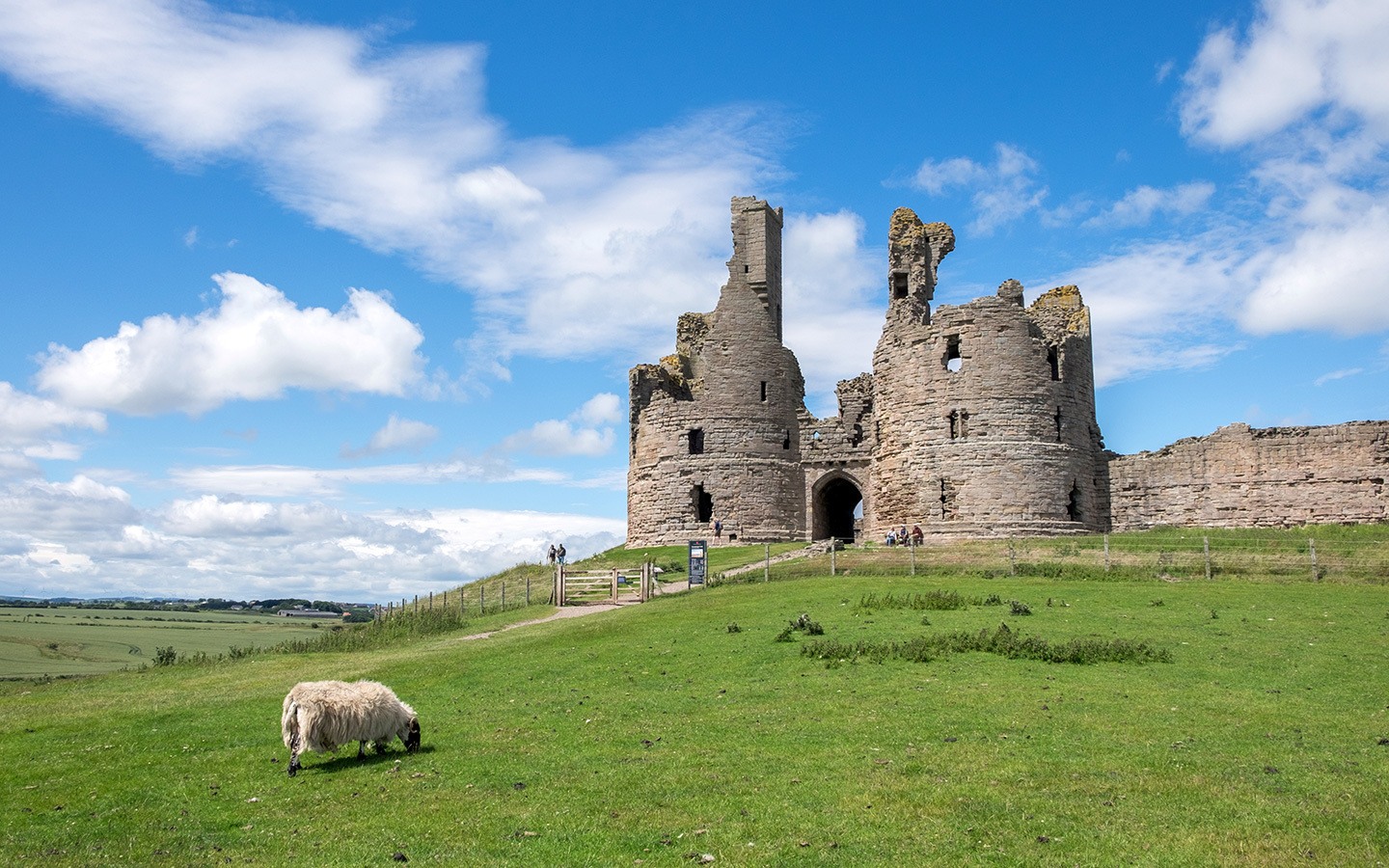 Rolling hills, sandy beaches, tiny islands, medieval castles and fantastic seafood – just a few of the reasons why Northumberland is one of my favourite places in the UK. This part of the country just south of the Scottish border is home to one of the UK's most beautiful stretches of coastline – so you'd think it'd be packed with people too. But there's so much space around here you'll have no problem finding a peaceful spot – whether you're soaking up the sun or hibernating by the fire. So relax, take a deep breath of fresh sea air and join me for the perfect weekend in the pretty town of Alnwick in Northumberland.
Read more: Northumberland for castle lovers
Friday evening
Check into the gorgeous Cookie Jar in Alnwick, a former convent that's been converted into 11 luxurious rooms and suites. The interior designer worked for Hotel du Vin and it's got that same luxe feel with dark walls, stylish prints, classic furniture and interesting artworks and curios. Rooms start from £160 but the showstopper is the Chapel suite, an old chapel with arching beamed ceilings and stained-glass windows in the bathroom. They also have a small bistro with a creative three-course dinner menu for £39.50.
Or if that sounds a bit pricey, The Plough in Alnwick is a historic coaching inn that dates back to 1896. Inside it has a hunting lodge meets contemporary style décor with seven rooms starting from £99 a night, bed and breakfast. The inn has a comfy bar with 40 different gins on the menu, and a restaurant which serves seafood sourced by their sister pub in nearby Craster and game from local Northumberland estates.
Saturday morning
Start the day with a trip to Barter Books – aka 'the British Library of secondhand bookshops'. Alnwick's Victorian train station has been transformed into a book-lovers' paradise, with thousands of books, maps and manuscripts covering every subject you could possibly think of. It's a real warren of a place, with lots of cosy nooks, fireplaces and armchairs to curl up in with a book (and if you want to take one away then you can either pay or barter with another book). The old station waiting room has been transformed into a café which is a great place for a late breakfast/early lunch – the Northumbrian rarebit's a favourite.
Next head over to Alnwick's Castle and Garden (entry £26.10 for adults, £22.20 for concessions and £11.15 for children 5–16, but you can save a bit by booking online and tickets are valid for a year). Start off in the Alnwick Garden, which has recently been restored, redesigned and replanted. The original Capability Brown-designed formal gardens were overgrown and abandoned, so a new garden was created featuring a rose garden, cherry orchard, giant waterfall, water sculptures and bamboo maze. Don't miss the fascinating Poison Garden – a chance to get up close (but not too close) to some of the world's deadliest plants.
Saturday afternoon
Alnwick Castle has been home to the Dukes of Northumberland for over 700 years. From outside it's a perfectly preserved, storybook castle, all golden stone turrets, towers and lush green lawns. So perfect it's a film location favourite, featuring in Downton Abbey and Harry Potter. Potter fans can take broomstick flying classes in the same spot as Daniel Radcliffe, or there's Dragon Quest, dungeon tours and archery sessions. Inside the castle is just as lavish, and a tour of the state rooms takes you past priceless artworks, sparkling gilt and carved ceilings. It's still home to the Percy family though so it doesn't have that dry, museum feel.
Pop into the White Swan pub in Alnwick for a pre-dinner drink – the unlikely resting place for the interiors from the SS Olympic, sister ship of the Titanic. When the ship was dismantled in the 1930s the fittings were auctioned off and some were bought by the pub's owner. The two ships were almost identical so it's the nearest you can get to being on board the Titanic. There's a revolving door from the ship's restaurant, its grand oak staircase and wood panels, ceilings and stained glass from the first-class lounge.
Head back to Anwick Gardens for dinner at the Treehouse Restaurant, set among the branches in one of the world's largest treehouses (make sure to book in advance). Climb up through wobbly bridges and twisting tree trunks into a magical woodland wonderland draped in fairy lights. The menu features local fish, meat and seafood – and don't miss the 'Deadly Jane' cocktails, created by the Duchess of Northumberland.
Sunday morning
Blow away any cobwebs with a morning walk along the coast to Dunstanburgh Castle. Where Anwick is picture-perfect, Dunstanburgh is a total contrast – remote, ruined and windswept. To get there you follow the coast path for about a mile and a half from Craster, seven miles north-east of Alnwick. The castle was one of the grandest in England in the 14th century, but the War of the Roses left it worse for wear, and the Northumberland weather finished off the job. Now it's an atmospheric ruin that's inspired writers and artists. Entry is £5 for adults (£4.50 concessions, £3 children and free for English Heritage or National Trust members). Opening hours vary through the year, but if it's closed you can still take a look from outside.
Back at Craster, refuel with some of the area's fresh seafood. The town is famous for its crab, so grab a picnic table with a sea view in the garden at the Jolly Fisherman pub and choose between their rich crab soup or a doorstop-thick crab sandwich packed with silky crab meat. Just across the street you'll find another of Craster's fishy specialities – kippers from L Robson & Sons. They've been smoking herring and salmon in the same smokehouse for over 130 years, and have a shop where you can buy some to take home.
Sunday afternoon
Next head three miles south to finish off the weekend at Howick Hall Gardens and Arboretum (entry £7.70 for adults, £6.60 concessions and children free). The estate has been the ancestral seat of the Earls Grey since 1319 – including the second, tea-loving, ex-prime minister Earl. You can't go into the house but you can take a walk around the pretty gardens and arboretum. And of course there has to be a cup of tea in there somewhere. The Earl had his special tea blend made with bergamot to hide the taste of lime from the well water on the estate and it was a big hit (though not with me, I think it tastes like soap!). The hall's Earl Grey Tea House serves up soups, sandwiches, scones and cake along with cups of Earl Grey.
Have you visited Northumberland? Do you have any tips to add on what to see, do and eat?
Pin it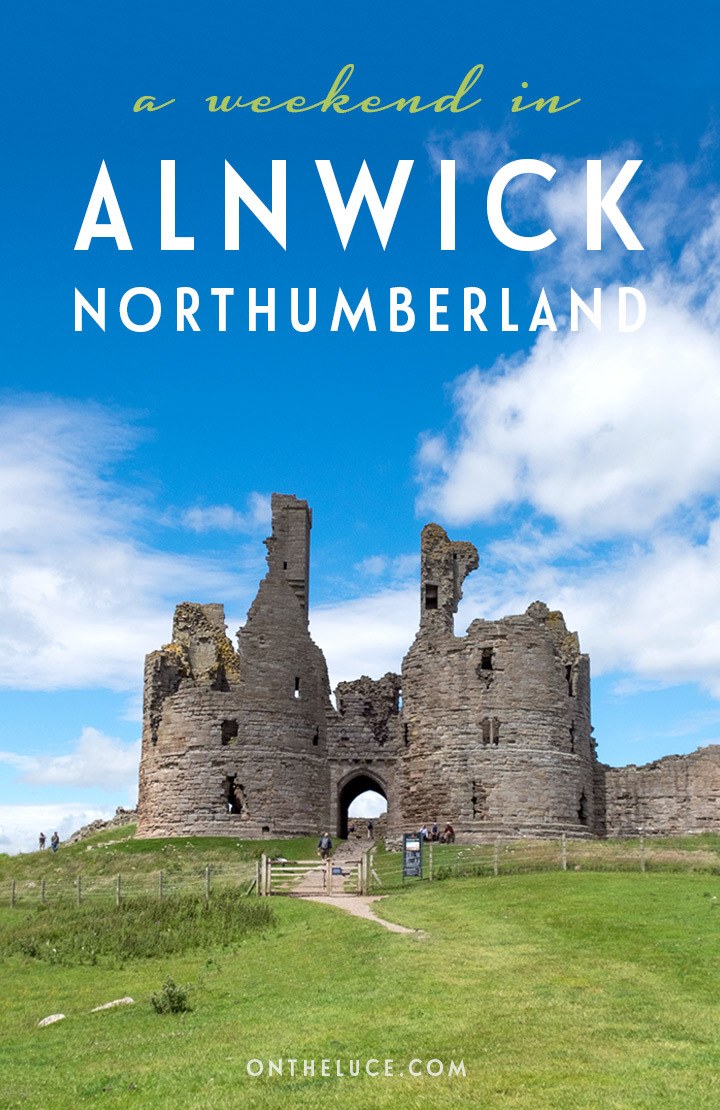 This article contains affiliate links, where I get a small commission at no extra cost to you – thanks.