Nine of the best things to do in Paris in autumn – discover why Paris is a great place to visit in the fall with its colourful parks, new exhibitions, wine tastings, spooky catacombs and quirky festivals.
* This site contains affiliate links, where I get a small commission from purchases at no extra cost to you.
Audrey Hepburn knew what she was talking about when she said 'Paris is always a good idea'. There isn't really a bad time of year to visit the French capital. But for me you can't beat Paris in autumn. Crisp cool sunny days, crunchy golden leaves underfoot, steaming cups of hot chocolate, new exhibitions and wine festivals. What could be better?
The rentrée – or re-entry – is when Parisians return to the city after spending summer on the coast. Businesses reopen and Parisians claim the city back from the summer tourists.
Autumn in Paris is the city's second new year, when it wakes up from its summer slumber and gets back to work. But what essential experiences shouldn't you miss if you're visiting Paris this fall? Here are nine of the best things to do in Paris in autumn.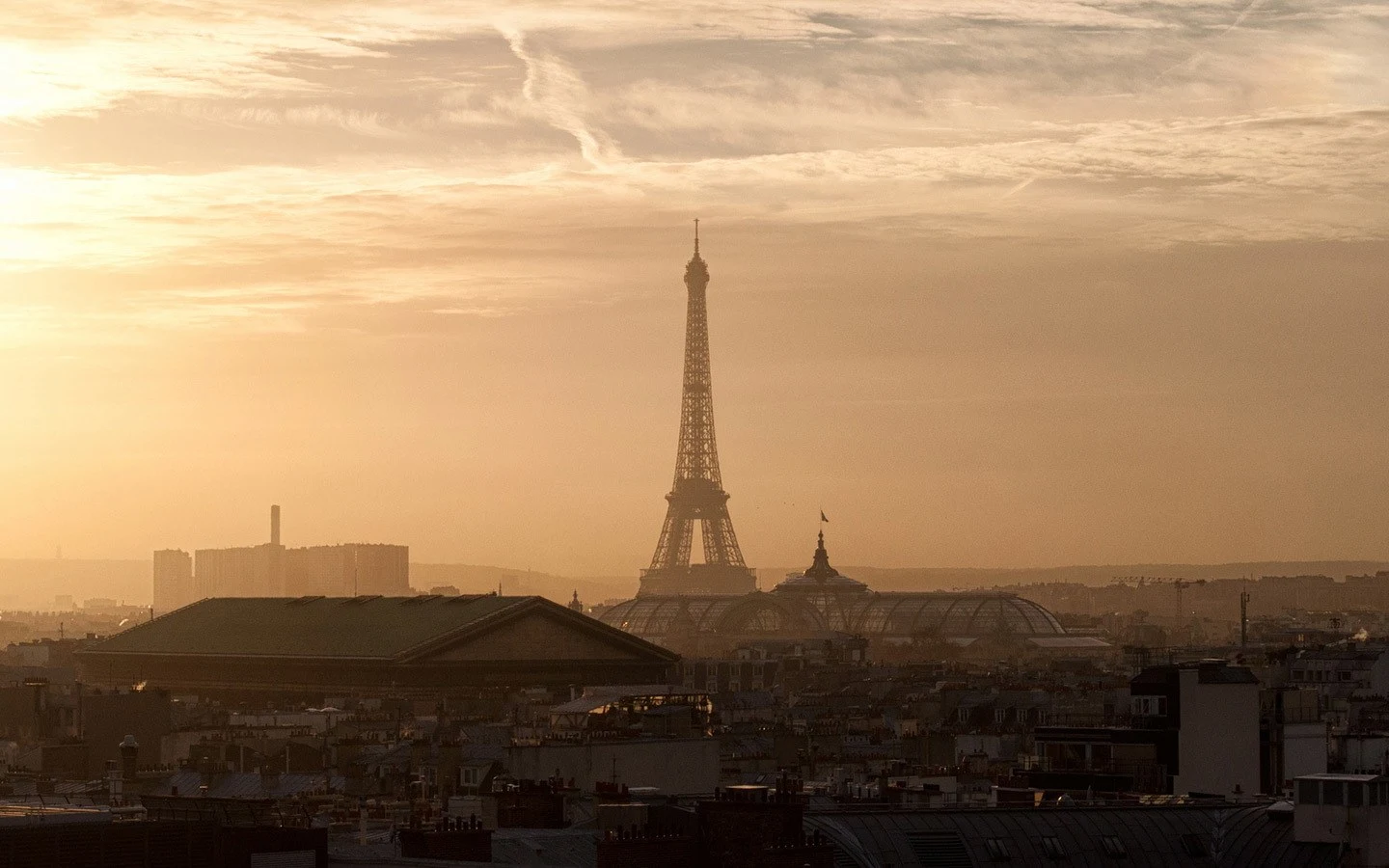 What's Paris' autumn weather like?
The weather in Paris in the autumn can be quite variable. Average temperatures range from a high of 17°C (62°F) to a low of 8°C (46°F). It's not uncommon to get warm, sunny days in early autumn but the evenings can be cool, so pack some extra layers. And there are often a few showery days too, especially in November, so bring a rain jacket or umbrella.
Things to do in Paris in autumn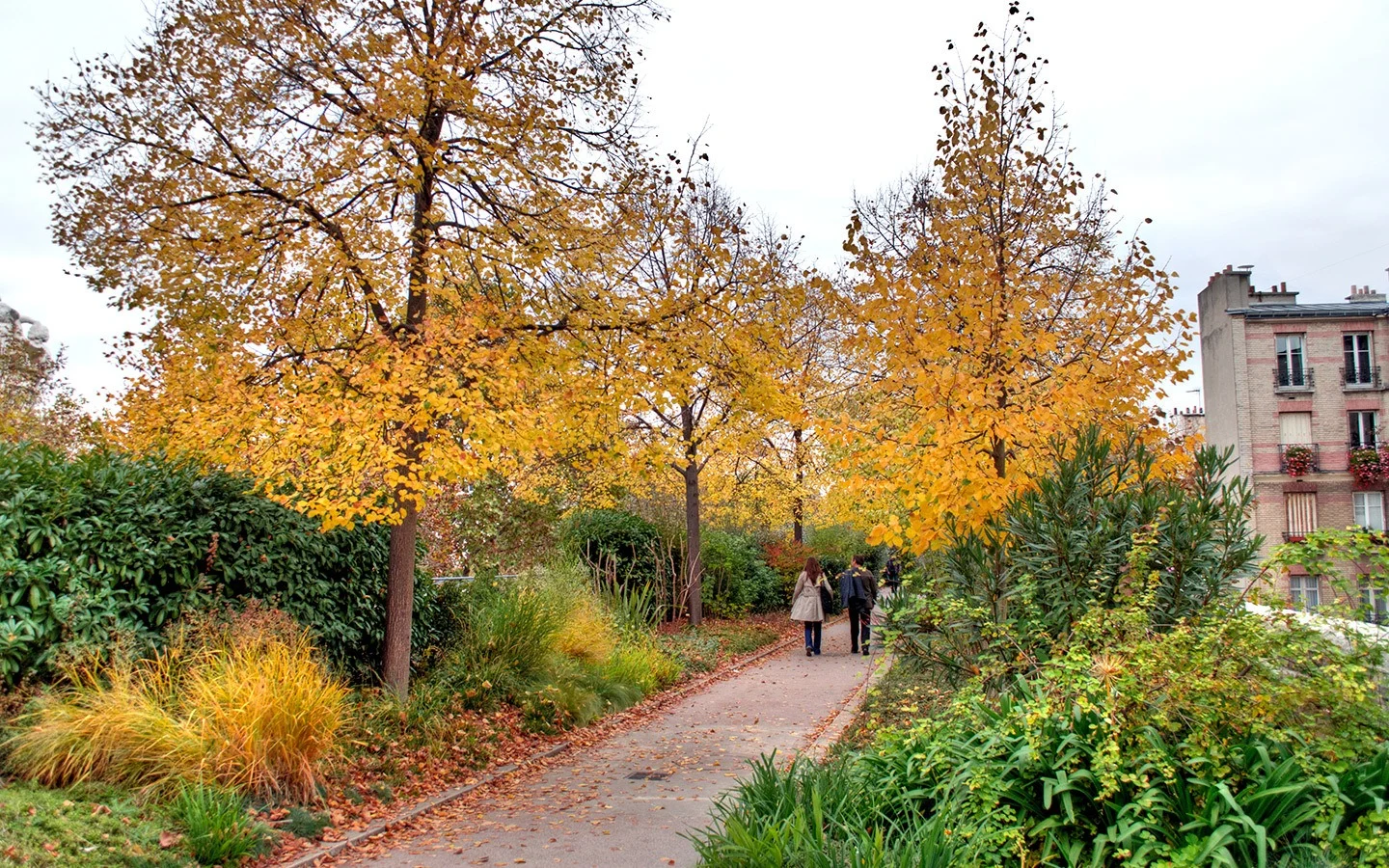 1. Take a walk in the park
Autumn adds another dimension to an already beautiful city. The Seine is extra atmospheric at dawn or dusk on crisp, cool autumn days, when a fine mist hangs over the water. Along the river bank you'll find street stalls roasting chestnuts next to bouquiniste booksellers. But for the best Parisian autumn colours head to the city's parks.
Grab a takeaway coffee, wrap up with a cosy scarf, and take a walk. Paris heads outside when sun shines, with men playing boules, children running around and couples cuddling up. The Jardin des Tuileries and Places des Vosges both have fabulous foliage, but my favourite autumnal haunt is the Luxembourg Gardens. It's Paris' largest public park with over 22 hectares, so you'll have no trouble finding a pile of leaves to kick through.
Or for something a bit different, why not head to the Promenade Plantée, a raised park on an old railway line in the east of the city which is lined with gold and red trees in autumn. Or head just outside the city into the woods of the Bois de Vincennes.
2. Visit a cemetery
A cemetery isn't somewhere I'd normally choose to spend my time – anywhere other than in Paris. Parisian cemeteries are more like parks. And in autumn their ornate tombs, sculptures and stained-glass windows are decorated with colourful leaves.
Père-Lachaise is the grande-dame of Parisian cemeteries and the resting place of famous names like Oscar Wilde and Jim Morrison. But it's just one of several cemeteries built around the old edge of the city in the 1800s when the old cemeteries ran out of space.
The others at Montparnasse, Montmartre and Passy are just as beautiful, and much less well-known so you can have them almost to yourself. That's except for on 1 November, a French national holiday when the country celebrates La Toussaint (All Saint's Day) and families come from across Paris to lay flowers on their ancestors' graves.
3. See a new exhibition
The réntree is also the start of a new cultural season in Paris, when a series of new plays and exhibitions launch. The annual Paris Autumn Festival, which runs from September until the end of the year, began in 1972 and has a mixture of different theatre, dance, music, film and visual art events and performances at over 40 different venues.
Paris also hosts the annual Paris Photo exhibition each autumn (9–12 November in 2023). The fair is the largest international photography fair in the world. There's a mix of historic and contemporary photos on show, from famous names and up-and-coming stars.
The venue is normally the glass-domed Grand Palais. But it's currently closed for renovation so is replaced by the temporary Grand Palais Éphémère by the Eiffel Tower.
4. Visit a museum or two
Autumn is also a good time to check out Paris' museums. They often have new temporary exhibitions in autumn, and start to quieten down after the summer peak in visitors. The Louvre is never quiet, but you can minimise queuing time by booking a skip-the-line ticket*, or visiting in the evenings on Fridays when it stays open until 9.45pm.
Paris has lots of other museums to explore too. There are classics like the Musée d'Orsay with its Impressionist paintings and Rodin Museum with its sculpture garden. Or lesser-known spots like the Musée Cognacq Jay, an art museum in a mansion in the Marais. And for something quirkier, how about a tour of Paris' sewers at the Musée des Égouts?
If you're planning on visiting a few museums, a Museum Pass* can help save you money. They are available for 2, 4 or 6 days and give you skip-the-line access to over 60 sites, including the Louvre, Musée d'Orsay, Pompidou Centre and Picasso Museum.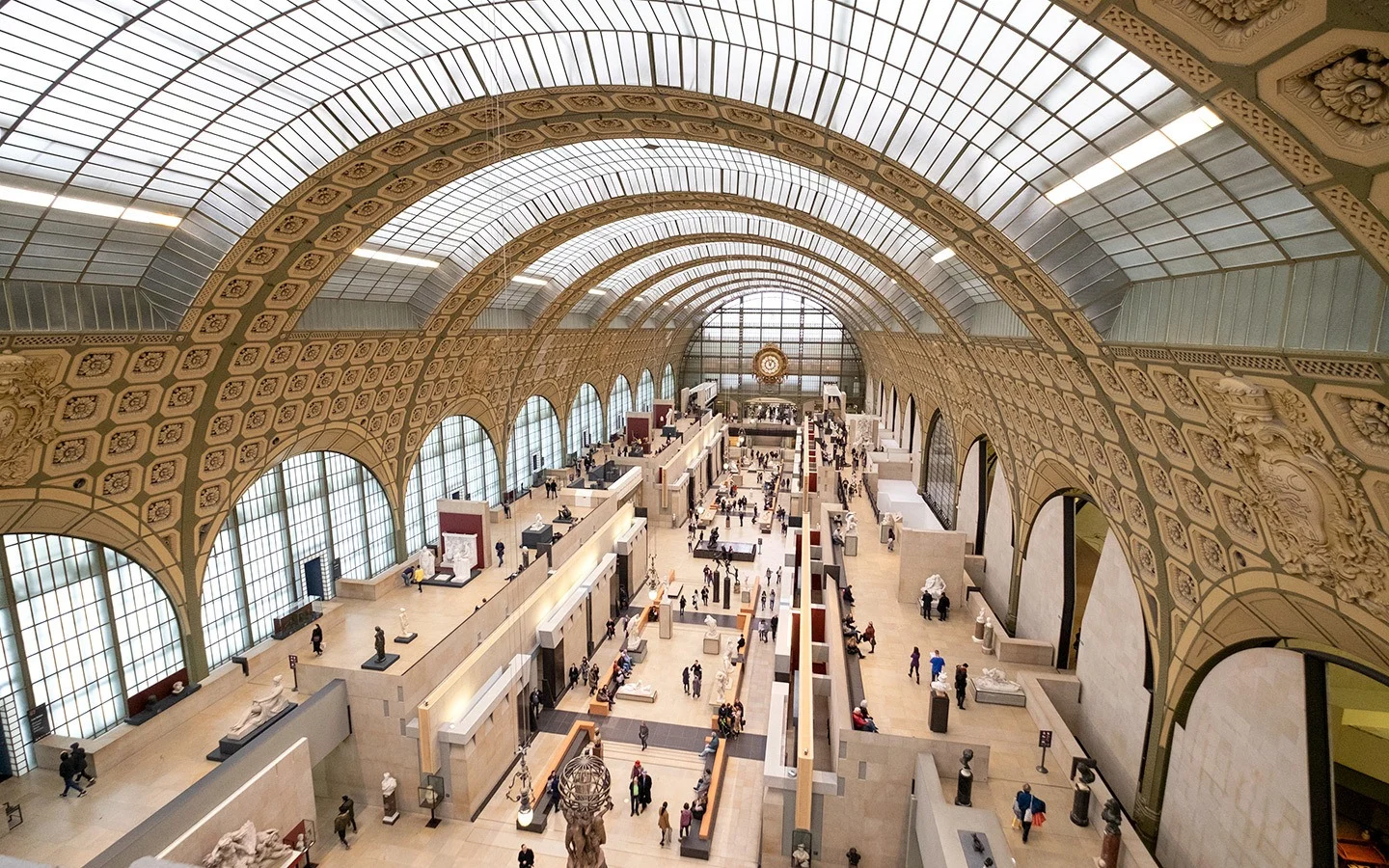 5. Get spooked by the catacombs
Embrace Paris' spooky side in time for Halloween with a trip to the Catacombs*. During the 1780s, Paris was growing so rapidly that its cemeteries were overflowing, and there was no room for them to expand. So six million bodies were dug up and moved underground into some of the 175 miles of former mining tunnels that lie underneath the city.
Now a trip underground into these dark, damp passageways has become one of Paris' top tourist attractions. A stone spiral staircase takes you down into the depths, through a gate marked Arrête, c'est ici l'empire de la Mort ("Stop, this is the empire of death"). The bones are piled up in stacks, with longer bones and skulls in front of the smaller bones.
Originally the catacombs were just going to be a storage area, but in the 1810s they opened to the public. There are no individual gravestones – just markers to show which cemetery the bones came from. And statues and urns scattered around add to the spooky feel.
6. Drink hot chocolate
Autumn is prime hot chocolate season, and Paris does some of the best in the world. One of the most well-known spots in the city for a good chocolat chaud is the Angelina tea room, with its beautiful Belle Epoque building at number 226 Rue De Rivoli.
People queue out the door for a cup of their speciality thick 'African' chocolate, made from a secret recipe using a rich blend of cocoa beans from Niger, Ghana and the Ivory Coast.
Another of my favourite Parisian hot chocolate spots is the Café de Flore in Saint-Germain. It's one of the city's oldest cafés and was a haunt of 1920s artists, writers and philosophers. The café's notoriously grumpy waiters serve you one jug of melted chocolate and another of hot milk so you can mix them yourself and make it as rich as you can handle.
7. Go behind the scenes at European Heritage Days
Each autumn, properties across Europe throw open their doors for the annual European Heritage Days event, taking place over the weekend of 16–17 September in 2023. This celebration of history is a chance to visit venues like museums, monuments, churches, schools and government buildings, many of which aren't usually open to the public.
This year is the 40th anniversary of the event, and the themes are Living Heritage and Sports Heritage. Venues in Paris taking part include the Gare du Nord railway station, Sorbonne, Jardin des Plantes, Saint Sulpice church and the Louvre's art workshops.
The events include a mix of guided tours, walks and concerts. Many are free and others give you discounted entry, but you do need to book in advance for some events.
8. Eat cosy comfort food
Summer in Paris is the time for baguettes, charcuterie, cheese and rosé picnics on the banks of the Seine. But autumn is the time to feast on all the most comforting Parisian food – from warm buttery croissants to steaming bowls of French onion soup.
Try warming wintery dishes like boeuf Bourguignon (beef and red wine casserole), cassoulet (pork and bean stew) and gratin dauphinois (potatoes covered in garlicky cream). You'll also find Alpine-inspired cheesy winter favourites like raclette (melted cheese over potatoes), tartiflette (potatoes, cheese, ham and onions) and fondue.
Parisians stretch out terrace season for as long as possible, so many pavement cafés provide patio heaters and blankets so you can sit out in the autumn sunshine with an aperitif.
9. Celebrate the wine harvest
The cooler autumn evenings are a perfect excuse for a good glass of red wine, and there are a couple of special events each autumn in Paris to celebrate the new wine harvest. First there's the Fête des Vendanges, a five-day celebration of the grape harvest centred around Montmartre's one remaining vineyard each October (11–15 October in 2023).
The streets around Sacre-Coeur Basilica are filled with food and drink stalls and there are lots of special events. You can take a tour of the Clos Montmartre vineyard, and bid on a bottle of the latest vintage at the wine auction. Or get not-married to your partner by the local mayor in the annual Ceremony des Non-Demandes en Mariage.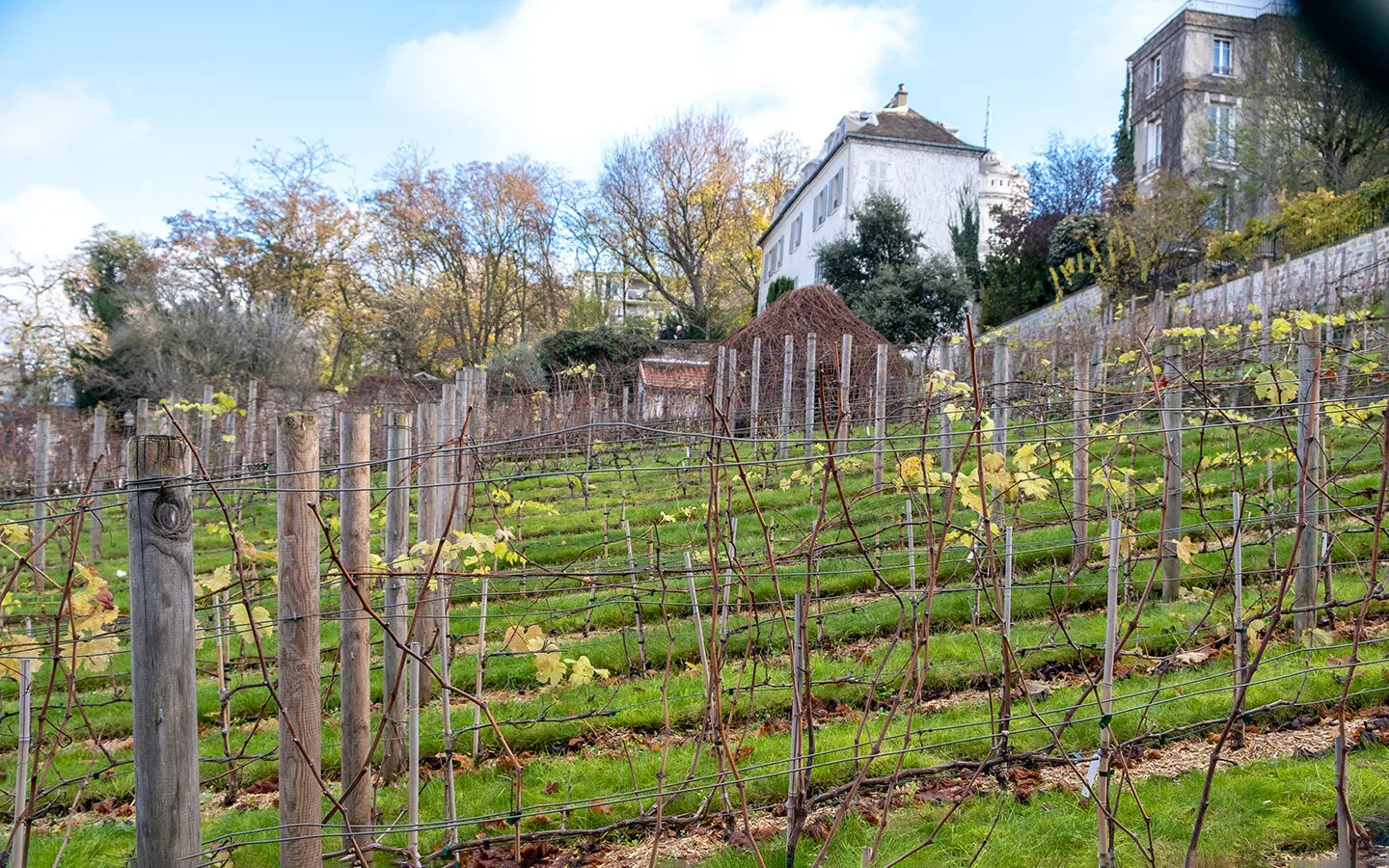 There's also dancing, fireworks and a big parade. It's a colourful sight as samba dancers, musicians and groups representing different confréries take to the streets.
These food and wine brotherhoods are dedicated to promoting different regional delicacies – from strawberries to snails, brie to brandy – and have their own traditional costumes and props (including the non-food-related order of bald men with their giant comb).
There's also Beaujolais Nouveau Day (16 November in 2023), when you can taste the new release of this love-it-or-hate-it light and fruity red wine in bars around the city.
Save for later
You might also like