Explore the South of France by train in just one week on this Provence and Côte d'Azur rail itinerary, visiting historic towns and coastal resorts including Avignon, Arles, Cassis, Antibes, Nice and Monaco.
* This site contains affiliate links, where I get a small commission from purchases at no extra cost to you.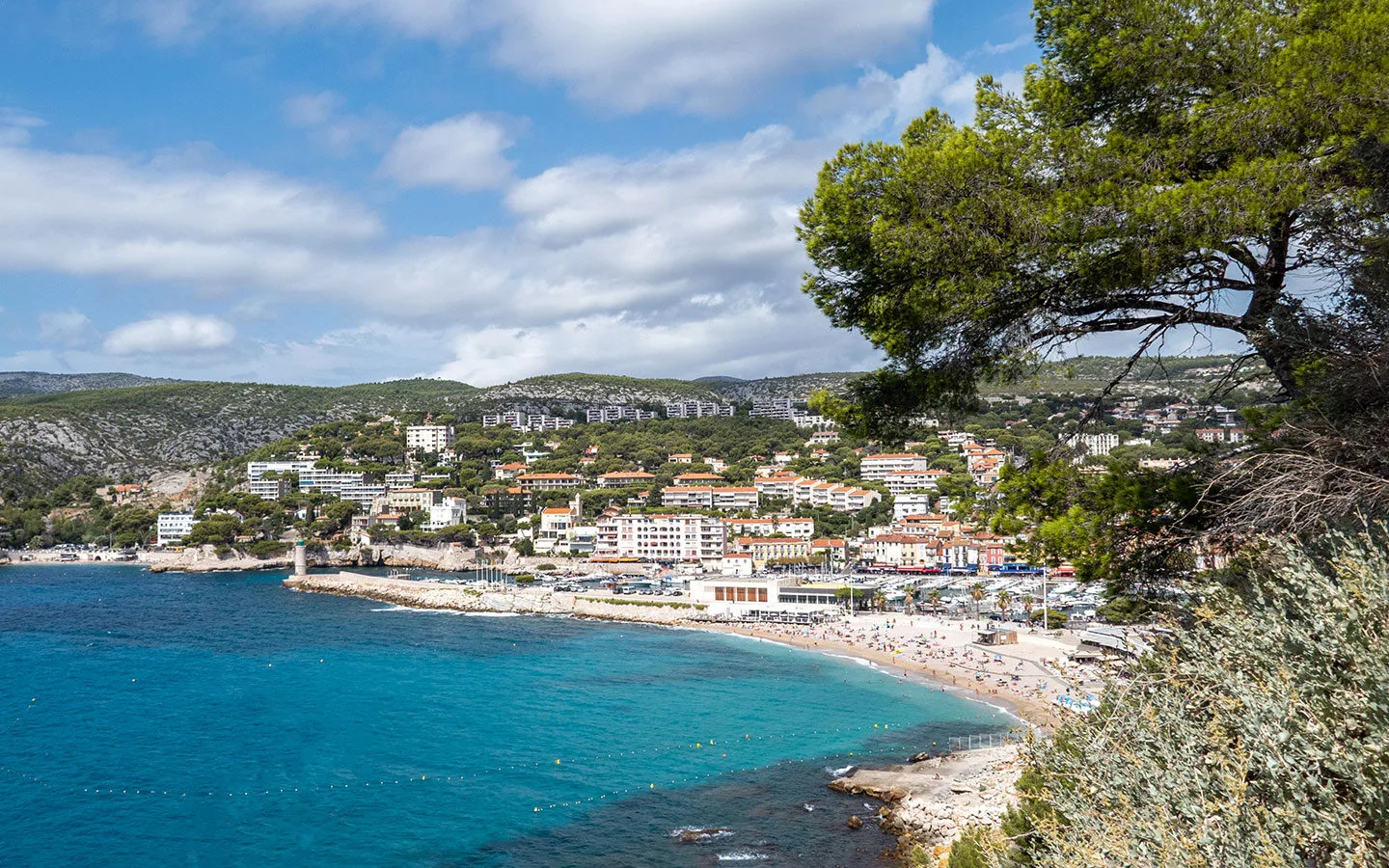 Soak up the sunshine and sea air on this South of France by train itinerary which takes you through Provence and along the glamorous Côte d'Azur. Starting in the historic cities of Avignon and Arles, the route heads southeast to the fishing village of Cassis before hugging the coastline as it passes through Cannes, Antibes, Nice, Èze and Monaco.
The fairly short distances mean you can explore the region in one week without spending too much time travelling. This South of France rail itinerary will show you which trains to take, how much they cost, how to book and what to see and do along the way.
One-week South of France by train itinerary
Day 1: Avignon
Start your South of France by train trip with a full day in Avignon. It's one of Provence's biggest cities, with impressive art and architecture thanks to the 14th-century Popes, who fled Rome and made Avignon their base. Take a look around the Palais des Papes – their huge fortress palace is now a museum and UNESCO World Heritage Site.
Next door is the Musée du Petit Palais, which specialises in Italian religious art and is just one of Avignon's five art museums. Shop for tasty Provençal produce at the Las Halles Markets or just grab an aperitif and watch the world go by in Place de l'Horloge.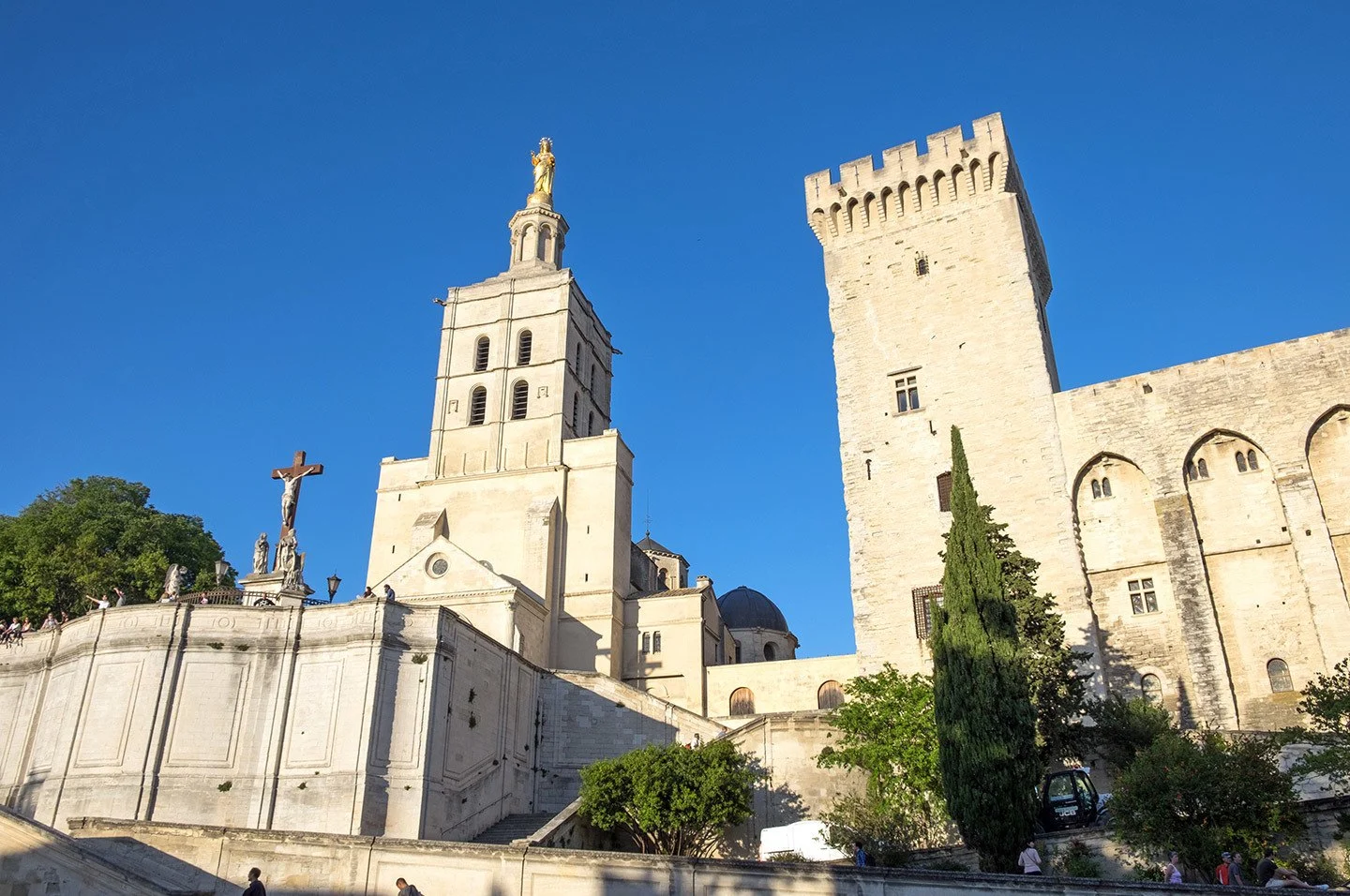 Or you can dance Sur le Pont d'Avignon (on the Avignon Bridge). It partly collapsed in the mid-17th century so don't try to get all the way across, but was immortalised in a French children's song. Instead you can take a short trip on the free ferry to L'île de la Barthelasse, a peaceful 700-hectare island with miles of walking and cycling paths.
Where to stay in Avignon: La Banasterie* is the oldest B&B in Avignon, in a 16th-century building close to the Palais des Papes. Its six rooms – three standard, two suites and an apartment – are set around a terrace. There's lots of communal space, with four lounges including a bar and library, and a gourmet breakfast is included.
Read more: Ponts and palaces: The best things to do in Avignon
Day 2: Day trip to Arles
The following morning, take a day trip to the nearby city of Arles. Local TER (regional) trains run from Avignon Central station to Arles around once an hour and take 20 minutes – for example you could catch the 09.53 and be in Arles at 10.12. You don't need to reserve TER trains and fares are fixed so you can buy tickets at the station on the day.
Arles is one of the oldest cities in Europe, and there are plenty of well-preserved remnants of its Roman past. Like Les Arènes amphitheatre which was constructed in 90 AD, the Théâtre Antique d'Arles and the Thermes de Constantin Roman baths.
Wander through the picturesque streets which inspired Vincent Van Gogh, who painted over 200 paintings in just one year (and cut off his ear) while living in Arles. Some of his works are on display at the Van Gogh Foundation alongside those of other artists. You can also visit the Place du Forum which inspired his painting Café Terrace at Night.
Alternatively, instead of Arles you could take a day trip from Avignon to the Luberon lavender fields* or the Côtes du Rhône wine villages of Châteauneuf-du-Pape and Gigondas.* But neither are easy to reach by public transport so are best done on a tour.
Day 3: Avignon > Cassis
The next day, catch the train for the 1 hour 25 minute journey to Cassis. First take the 09.14 train from Avignon Centrale for the five-minute journey to Avignon TGV station on the edge of town. There you catch the 09.50 OUIGO high-speed train to Marseille, arriving at 10.24, where you change onto the 10.44 TER service to Cassis that gets in at 11.39.
Cassis is a pretty Provençal fishing village, with a harbour full of colourful fishing boats surrounded by restaurants and overlooked by a hilltop castle (now a luxury B&B). Stroll the backstreets, shop for local Marseille soap and feast on local seafood.
Cassis also has some lovely sandy beaches – the Plage de la Grande Mer is closest to town and Plage du Bestouan just a short walk away. But some of the best beaches are in the Calanques National Park on the edge of town. Calanques are steep-sided rocky inlets and the park has 26 of them – you can explore the closest on foot or on a boat trip.
Where to stay in Cassis: The Art Deco Hôtel Les Roches Blanches* is right on the seafont, with terraced gardens leading down to the water. This historic hotel, which hosted big names like Winston Churchill and Edith Piaf, has been restored in five-star style, with infinity and waterfall pools, a spa, three restaurants and a waterfront bar.
Read more: Castles and calanques: The best things to do in Cassis
Day 4: Cassis > Cannes and Antibes
Next head east towards the glittering Côte d'Azur. First take a 08.27 TER local train from Cassis to Toulon (note that Cassis station is on the edge of town so it's easiest to take a taxi there), then change onto the 09.15 TGV to Cannes, which arrives at 10.35.
Spend the next few hours in Cannes (there are lockers at the train station if you need to store your bags). As the home of the famous film festival, Cannes is synonymous with glamour. Promenade along the Boulevard de la Croisette, window shop in designer boutiques, pose on the film festival red carpet, or visit the old quarter Le Suquet.
After lunch, get back on the train for the short journey on to Antibes. It only takes 11 minutes by TER local train and there are frequent departures, so you can choose what time you want to leave. Then spend the rest of the day exploring Antibes.
The 16th-century walled town of Vieil Antibes is a maze of narrow cobbled streets and pastel buildings, with waves crashing on the ramparts. Over the years it's inspired artists like Monet and Picasso, whose former home is now the Musée Picasso*. Or discover a more modern Antibes' with superyacht spotting in the Mediterrean's largest marina.
Where to stay in Antibes: The Mas Djoliba* hotel is in a quiet area just a few minutes' walk from the beach, surrounded by beautiful gardens and with an outdoor pool, terrace and petanque court. Its 13 bedrooms are spread over three floors, with a mix of singles, doubles and triples, as well as two suites with a sea-view or garden terrace.
Read more: Boats and beaches: The best things to do in Antibes
Day 5: Antibes > Nice
Spend the morning seeing more of Antibes. If the sun is shining (and it usually is), there are several sandy beaches running to the south of the old town. Or you can take a walk across the headland to the neighbouring Art Deco seaside resort of Juan-les-Pins.
Take a lunchtime train to Nice, like the 12.20 TER service from Antibes which arrives at 12.47 (again there are lots of trains along this route so you can leave earlier or later if you prefer as fares are fixed and you don't need to book in advance). Then you have the afternoon to spend in Nice, where you'll be staying for the next two nights.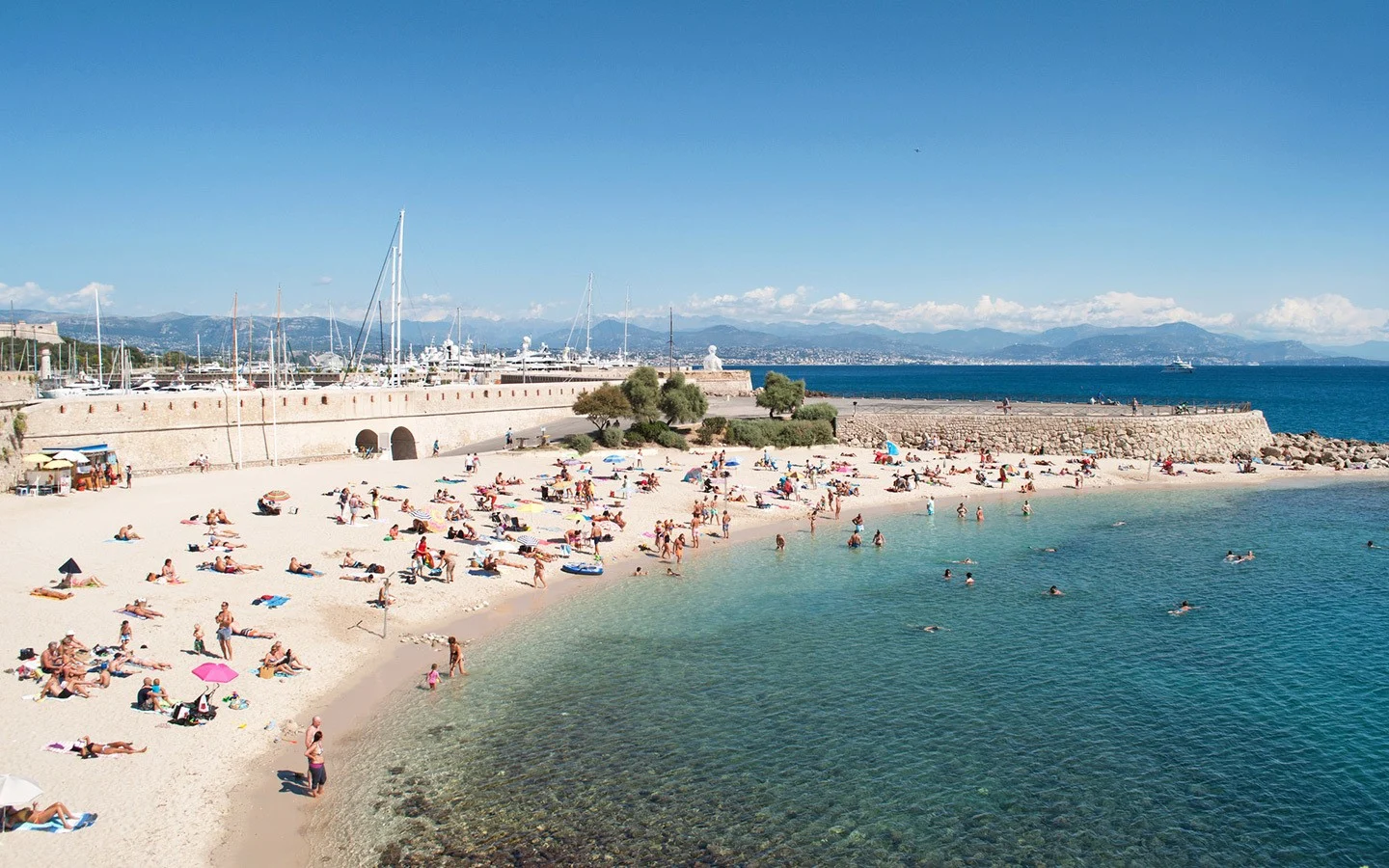 Explore the narrow streets of Vieux Nice with an audioguide walking tour,* which takes in the Cours Saleya food and flower market, Saint Reparata Cathedral, the Colline du Château with its panoramic views across the bay and Lympia Port. Then end the day with a sunset walk past the palm trees along the seafront Promenade des Anglais.
Where to stay in Nice: Palais Salaya* has a great location right in the pedestrianised heart of Nice's Old Town. An 18th-century townhouse has been converted into 26 luxurious rooms, suites and apartments sleeping two to eight people, each with their own kitchens. It's smartly decorated with white walls and bright, colourful artworks and textiles.
Day 6: Day trip to Èze and Monaco
The train line running along the coastline means Nice is in a great location to take day trips around the area. And today's itinerary takes in two contrasting destinations nearby – the medieval hilltop town of Èze and the millionaires' playground of Monte Carlo.
Both are connected to Nice by train and bus (all trains today are local TER trains so don't need to be booked in advance). Èze is just 13 minutes by train from Nice, but the train stops at Èze-sur-Mer and the main village of Èze is perched on a cliff above, so it's a 45-minute climb or you can catch the bus either from the train station or direct from Nice.
Medieval Èze is surrounded by thick walls, and inside there's a maze of cobbled streets filled with hotels, restaurants, boutique shops, art galleries and craft workshops. Visit L'Eglise d'Èze and admire the views from the Jardin Exotique d'Èze gardens.
Then travel on from Èze to Monaco after lunch. Again there's the choice of the train from Èze-sur-Mer, which takes 7 minutes, or the bus either to the train station or direct to Monaco. Glitzy Monaco is the second-smallest country in the world, and is known for its royal family, its casino, its Grand Prix and its huge number of millionaires.
Wander around the Old Town and visit the Prince's Palace, admire the views from the Port de Fontvieille viewpoint, walk the Formula 1 track and watch the high-rollers in the casino. Then have dinner in Monaco before heading back to Nice – the journey takes 23 minutes and trains run at least every 30 minutes so you can stay out as long as you like.
Day 7: Nice
Spend the final day of your South of France by train trip trying a few more things to do in Nice. The city has lots of museums, with two dedicated to the artists Henry Matisse and Marc Chagall, modern and contemporary art at the MAMAC, and over 500 vintage musical instruments at the Palais Lascaris. Or just catch a last burst of sun on the beach.
Then if you're flying back home, Nice Côte d'Azur Airport is a 10-minute walk from Nice Saint-Augustin station, which is five minutes by train from Nice Ville.
More time?
If you've got more time to spare, you can travel further east along the coast from Nice into Italy. The towns of Ventimiglia (60 minutes) and San Remo (90 minutes) are just over the border. Or carry on to the city of Genoa (3 hours), where you can pick up the coastal train which runs through the villages of the Cinque Terre. There are also direct daytime and sleeper services between Nice and Paris (from 5 hours 40 minutes).
How much does it cost?
When you're planning a South of France rail trip, you can either book individual tickets or get a railpass, which can be a better deal if you're under 28, want more flexibility or are booking late. Here's how the prices break down for the two different options on this route.
Individual tickets
Ticket prices vary depending on how early you book, with a limited number of cheap tickets available. So book as early as possible – on most routes you can book four months in advance – but beware these tickets are non-transferable so you're tied to a specific train. Using the cheapest fares, the cost of trains on this route starts at €79.20.
Avignon > Arles: €8.70 each way (fixed price)
Avignon > Cassis: from €19
Cassis > Cannes: from €24.60
Cannes > Antibes: €3.30 (fixed price)
Antibes > Nice: €5.20 (fixed price)
Nice > Èze > Monaco > Nice: €3.10 + €2.20 + €4.40 (all fixed price)
The railpass option
There are also various rail passes available through InterRail (for European residents) and Eurail (for non-European residents), which cover individual countries or the whole region and are valid for different periods of time, varying from four days to three months.
The South of France by train itinerary involves five travel days in one country, so the best option is the One Country France pass for 5 travel days within 1 month. This costs €207 adults, €179 youths (aged 12–27) or €186 seniors (aged 60+) in second class.
As well as the pass, you also need to pay an extra compulsory reservation fee if you're using France's high-speed, long-distance trains or sleeper services – but not TER trains.
The only journey passholders need to make a reservation for on this itinerary is Cassis to Cannes, which costs €12. But passes aren't valid on OUIGO low-cost train services, so you would need to take an earlier or later train from Avignon to Cassis.
Reservations can be made at any train station or online through the InterRail/Eurail reservations service for a fee of €2. I've recommended the quickest and easiest routes. But you can often avoid reservation fees by taking local trains which usually don't require reservations – though they're likely to be slower with more changes along the way.
How to book
If you're not using a rail pass, the two trips worth booking in advance are Avignon to Cassis and Cassis to Cannes, as there are cheap advance tickets available. The other tickets are all on TER local trains so you can buy them at the station on the day for the same price.
There are a variety of websites where you can book French train journeys, but often the best deals are though the official railway company site, which is SNCF Connect for France.
You can also book tickets for European trains with Omio* or The Trainline. The advantage is they cover multiple countries, you can see prices in €, £ or $, use international credit cards and print or use mobile tickets, but they do charge a small booking fee.
Save for later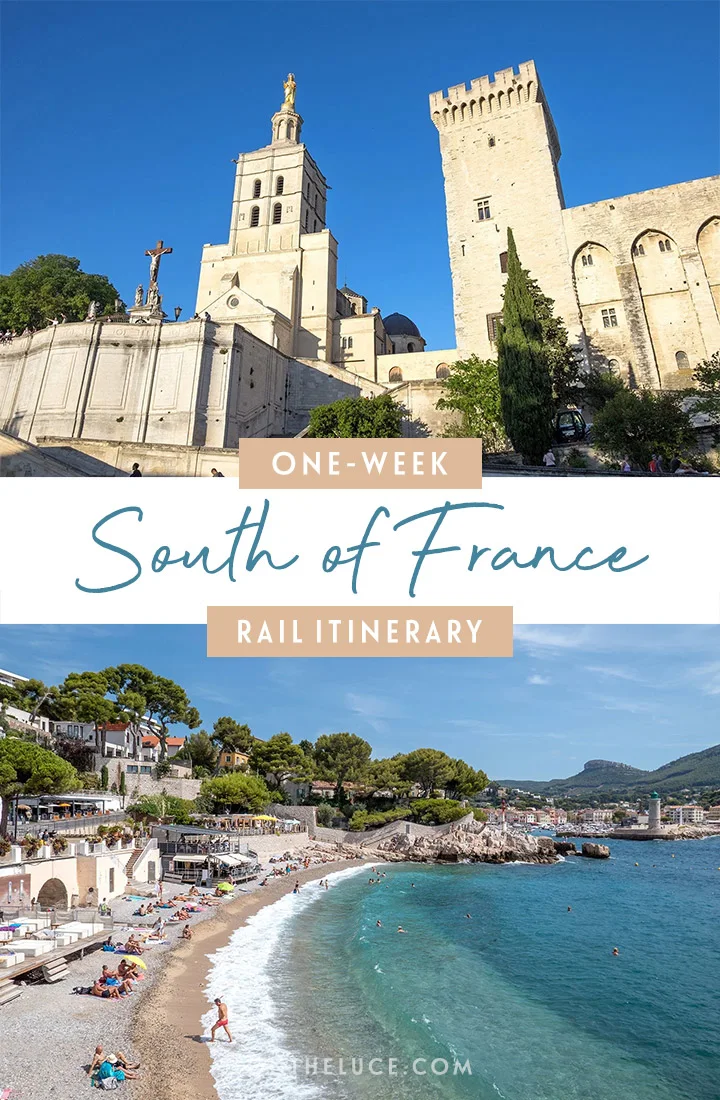 You might also like