Discover the best things to do in Tallinn in winter, when this Estonian city's Old Town is given an extra touch of snowy magic, with Christmas markets, ornate churches, medieval banquets and museums.
* This site contains affiliate links, where I get a small commission from purchases at no extra cost to you.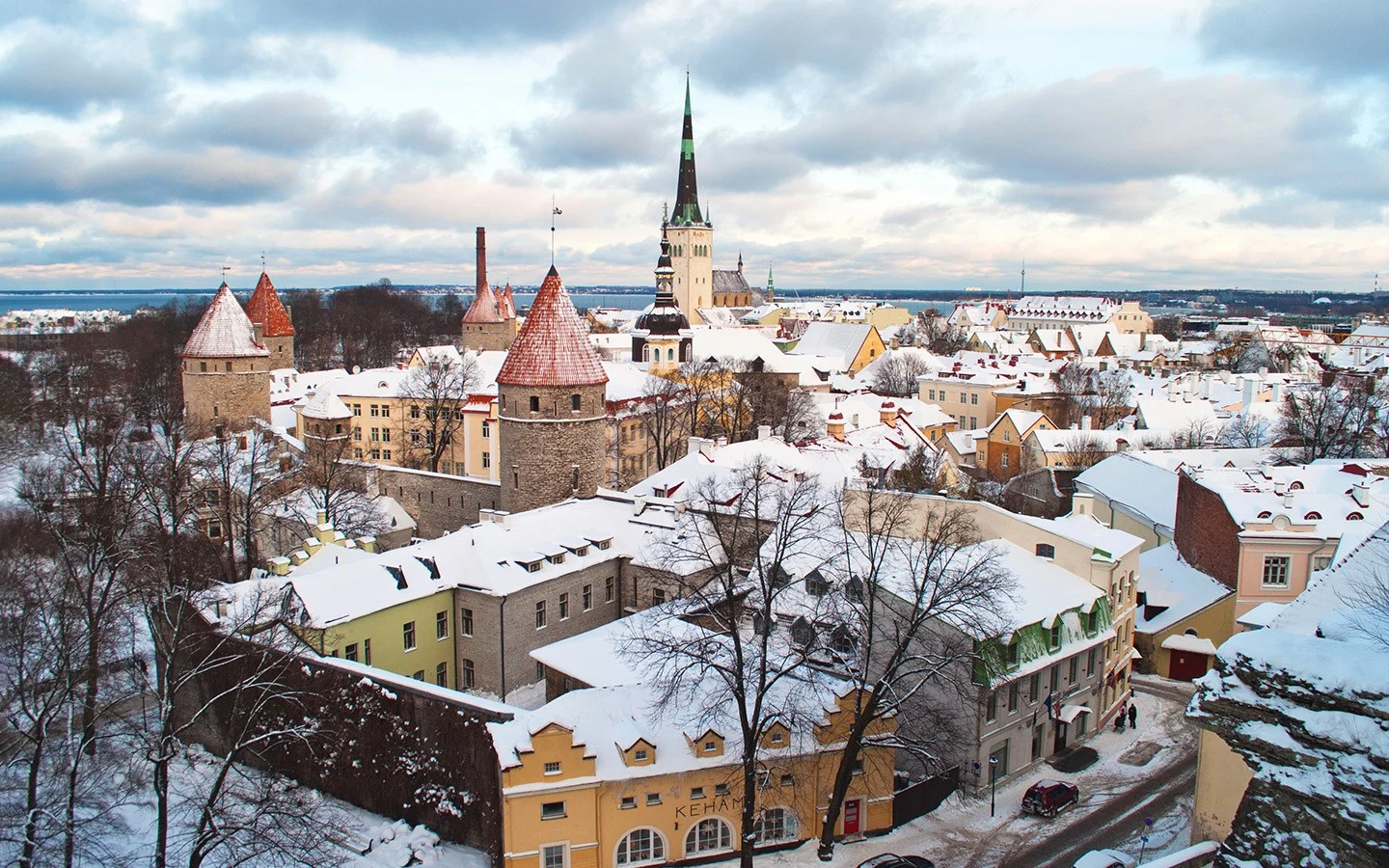 A thick layer of snow crunches underfoot and tiny snowflakes swirl around a skyline filled with Gothic church towers and castle turrets. Arriving in Tallinn is like walking into a wintry fairytale. Europe's best preserved medieval city is a beauty at any time of year, but in the short, cold days of winter, the snow adds an extra touch of magic.
In summer Tallinn is a favourite for stag parties, drawn in by cheap beer and budget flights. But in winter, Tallinn's cobbled streets, merchants' houses, medieval city walls, hidden courtyards and cosy cafés are peacefully atmospheric. So if you're looking for a great pre- or post-Christmas break, here's our pick of the top things to do in Tallinn in winter.
About Tallinn
Estonia leads the way in Europe when it comes to high-tech industries – it was the first country to allow voting online and has the most start-up companies per person anywhere in the world, including famous names like Skype. And its capital Tallinn is a modern coastal city, with trendy neighbourhoods, street art, shopping malls and office blocks.
But once you enter the walls of Tallinn's Old Town, you're transported back in time to the 13th century. Back then this medieval city was a Hanseatic trading post known as Reval, run by a league of German merchants. Its strategic position as the most northerly member of the league made it an important trading hub, for a while at least.
Since then Tallinn has been through a turbulent history. It's been invaded by the Danes, the Swedes, the Teutonic Knights and the Russians, fought the Great Northern War and been bombed in WWII, as well as battling the Nazis, Soviets, a Great Fire and outbreaks of cholera and plague. But the Old Town is still there despite everything.
Its historic buildings are so well preserved that the Old Town has been designated a UNESCO World Heritage Site. And its pedestrianised centre makes it easy to explore on foot – even in winter when you're dodging drifts of snow and dangling icicles.
Things to do in Tallinn in winter
Visit the Old Town Square Christmas market
The Old Town Square was the heart of medieval Tallinn and started life as a market for the city's Hanseatic merchants. They built their houses and warehouses around it, which are still standing and painted in pretty pastel shades of pink, blue and yellow.
Look out for the 13th-century Gothic Town Hall with its 64-metre-tall tower. Or a bit less easy to spot is a stone with a compass rose carved on it which is right in the middle of the square (if it's not covered in snow). It marks the centre of Tallinn, and if you stand on the spot you can apparently see the tops of Tallinn's five most famous church spires.
In December, the Old Town Square is filled with the stalls of the city's Christmas market – voted the best in Europe. There's a giant Christmas tree, as there has been since 1441, decorated with twinkling lights. Stalls sell traditional Estonian Christmas classics like sausages and sauerkraut or gingerbread, as well as gifts and decorations.
Drink a glögi
One of the best ways to warm up in Tallinn in winter is with a glögi or hõõgwein, Estonian-style mulled wine. It uses different spices to your traditional German glühwein – and has a more alcoholic kick. Glögi is made using red wine and a spirit like brandy, rum or vodka, which is spiced with cloves, cinnamon, ginger, cardamon and nutmeg.
You pour it over almonds and raisins and then use a spoon to scoop them out at the end. You can pick up a steaming cup from Tallinn Christmas markets. Or many of the cellars of the Old Town merchants' houses have been turned into cafés and restaurants, with the domed ceilings and candlelight making them a cosy escape from Tallinn's winter chill.
Take a spin on the Uisuplats Ice Rink
Each winter there's a temporary open-air ice rink right in the Old Town, from December until the end of March. You'll find the Uisuplats Ice Rink on Harju Street, next to St Nicholas Church. You can hire skates and give it a go yourself, with a backdrop of beautiful medieval buildings, or watch the local pros in action from the warmth of the café.
Walk the Old Town walls
One of the reasons that Tallinn's Old Town has survived so well is the ring of walls and guard towers that stretch around it, which protected it from yet more invasion. Tallinn has some of the best preserved medieval fortifications in Europe, with 1.9km out of the original 2.4km of walls and 20 out of 46 defensive towers still standing.
The towers were where the city guards would wait, looking out for any sign of invaders. But today you get a beautiful view of the city if you take the spiral staircase up to the wooden walkway which runs between the Nunne, Sauna and Kuldjala towers.
One of the biggest towers is the wonderfully named Kiek in de Kök. It's a six-storey cannon tower-turned-museum that protected Tallinn during the Livonian War. It did its job well as there are nine cannonballs still embedded in the walls. The name means 'Peep into the Kitchen' because soldiers said they could see into the kitchens of the houses below.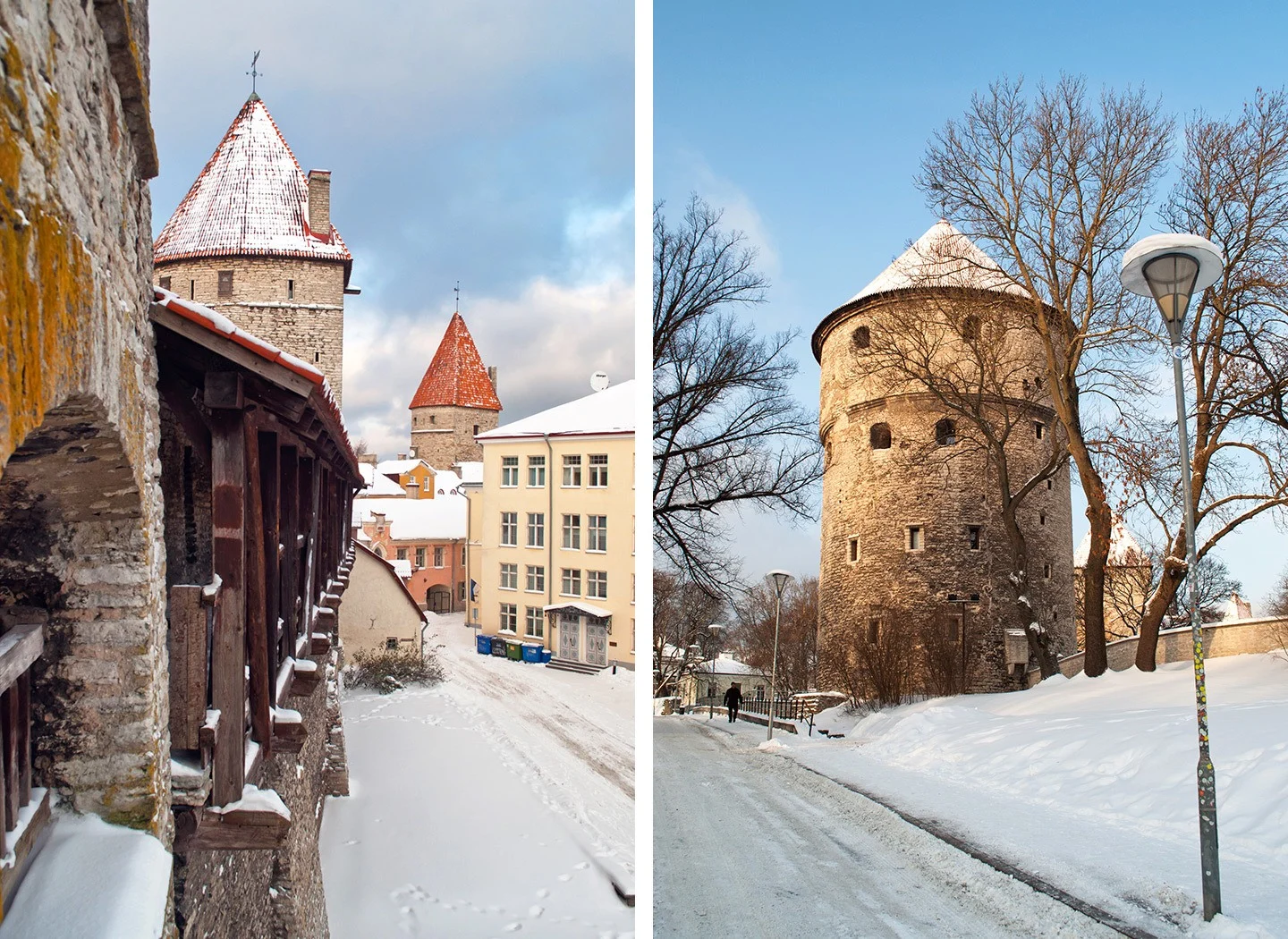 Climb up Toompea Hill
Medieval Tallinn was split into two politically separate sections – the lower part of the Old Town was a bustling merchant town and Toompea Hill above it was home to the gentry and political elite, and was heavily fortified to keep the commoners out. But today anyone is welcome to visit the area and explore its cobbled streets and historic buildings.
Toompea was the birthplace of Tallinn, where the Knights of the Sword built a fortress in 1229. Now it's dominated by its castle, which has been home to Estonia's various rulers since 1229. It's the site of the Estonian Parliament now and has an ornate Baroque building at the front with remains of the earlier castle tucked away behind.
Be dazzled by Alexander Nevsky Cathedral
Toompea Hill is also home to one of Tallinn's most distinctive buildings, Alexander Nevsky Cathedral. With its onion-domed roof it could be straight out of St Petersburg. It was built at the end of the 19th century when Estonia was part of the Russian Empire. And despite being scheduled for demolition once Estonia became independent after WWI, it survived.
Head inside where the interiors are incredibly lavish, decorated with mosaics, frescoes, carvings and sparkling with gilt, and there are three altars busy with Orthodox worshippers. And listen out for the tolling of Tallinn's largest church bell, weighing 15 tons.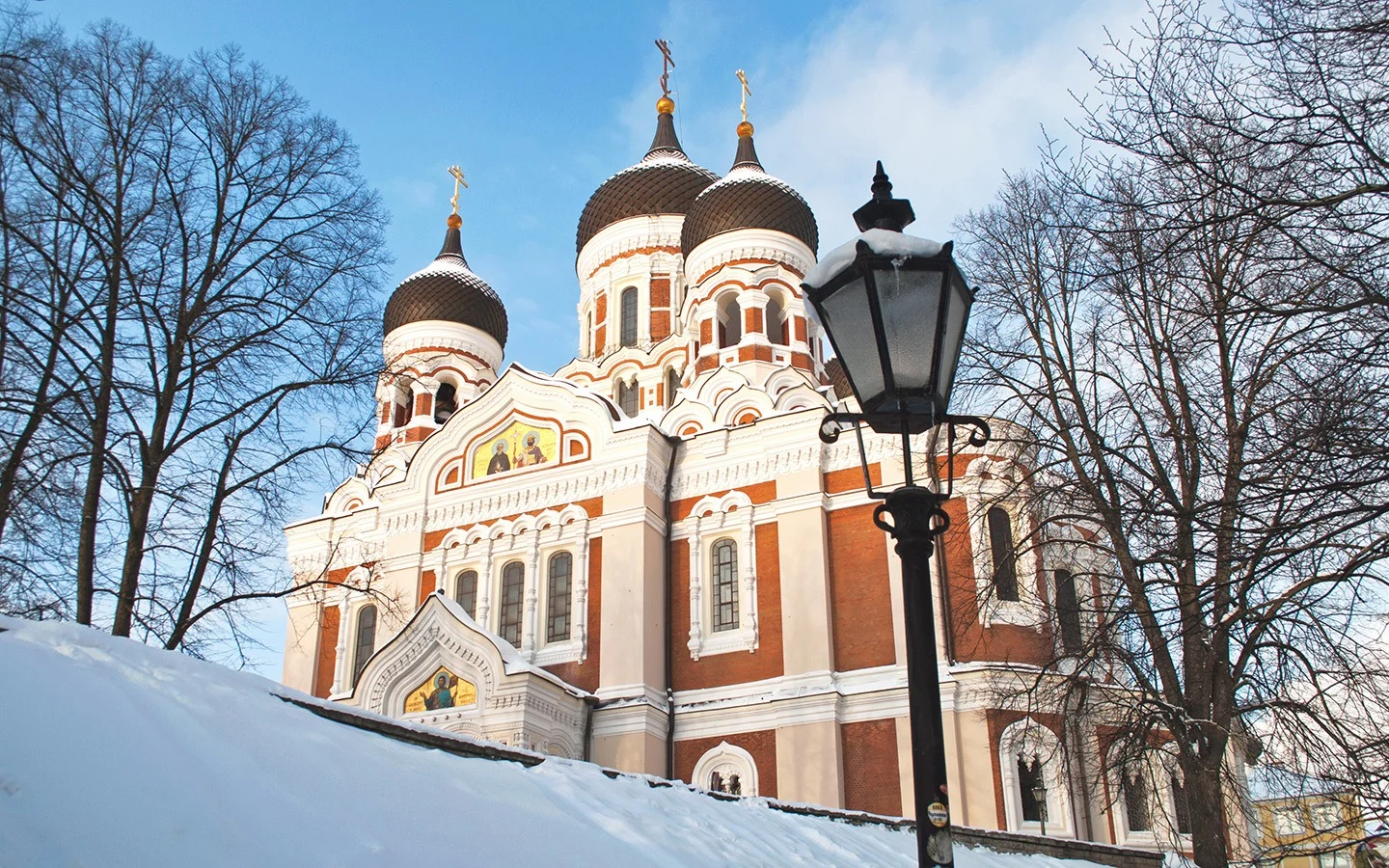 Admire the views from the Kohtuotsa and Patkuli viewing platforms
One of Toompea Hill's biggest attractions isn't its buildings but the space in between them. Tucked down narrow sidestreets are the Kohtuotsa and Patkuli viewing platforms, where the classic postcard-style panoramic view of the Old Town opens out below you.
Looking out onto Tallinn's snow-covered roofs, red-tiled turrets and pointy-spired churches is just magical. It's also a good spot to watch sunrise – as the sun doesn't rise until 9am in Tallinn in winter you don't need to be up too early either.
Warm up in a museum
If the chill gets to you, head inside to one of Tallinn's museums to warm up while you learn about the city. You can find out about Tallinn's five decades of occupation at the Vabamu Museum of Occupations and Freedom, which has artefacts and personal stories from people who lived through life under Soviet control, which only ended in 1991.
There's also the Former KGB Headquarters and the KGB Museum on the 23rd floor of the Hotel Viru for more on the Russian occupation. The Estonian History Museum for the city's longer history and the nautical-themed Estonian Maritime Museum and Seaplane Museum. Or the Estonian Art Museum in the ornate surroundings of the Kadriorg Palace.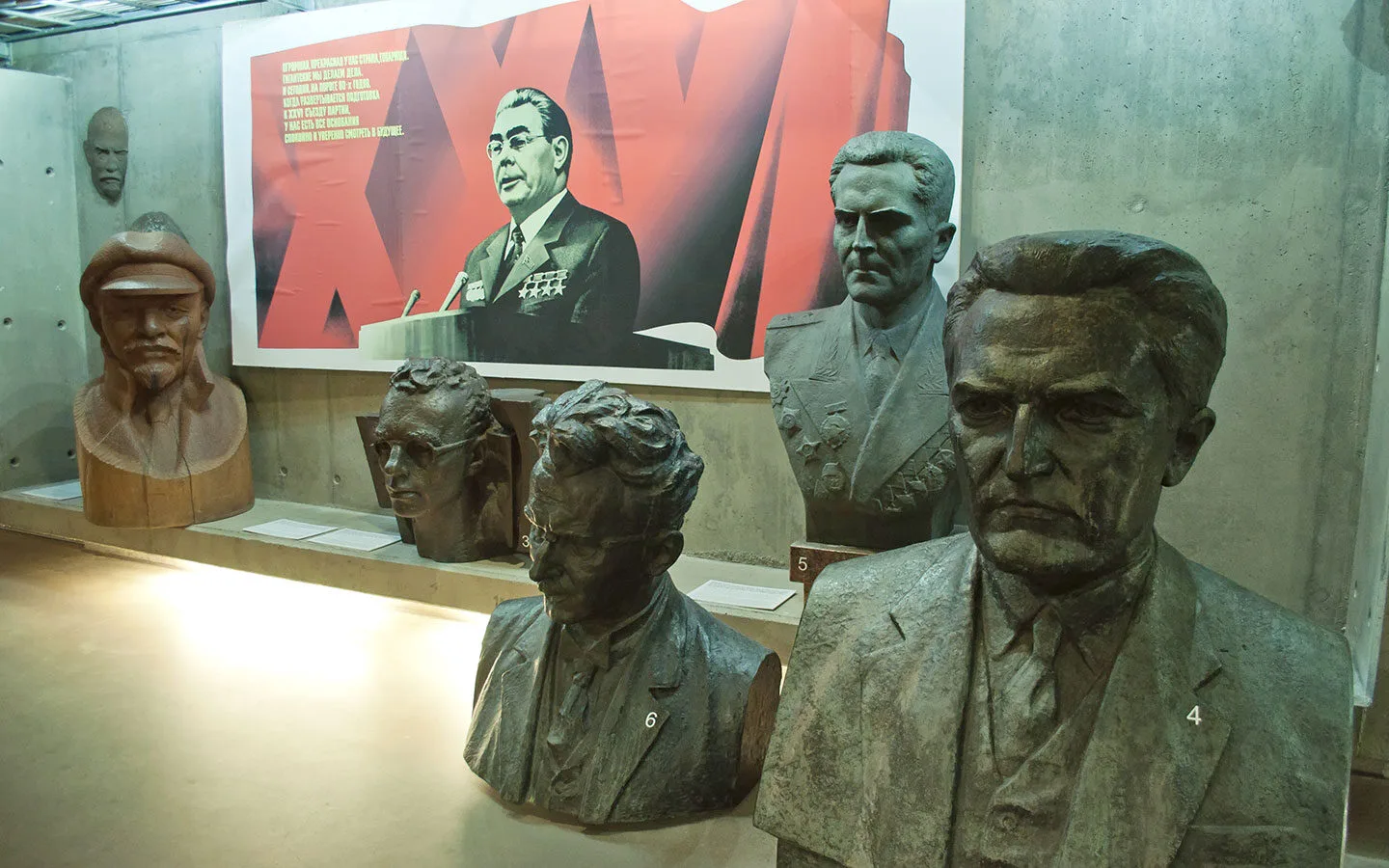 Have a medieval-style meal
One of the most popular touristy things to do in Tallinn is eat in a medieval-themed Old Town restaurant like Olde Hansa or III Draakon. You'll find waiting staff in period dress, medieval music, mugs of mead and authentic dishes like elk and bear on the menu. They're a fun experience, and extra cosy in winter with candlelight and log fires.
Or if you prefer your dining to be a bit more contemporary, we loved Rataskaevu 16 with its modern take on traditional Estonian ingredients. And 80s music fans won't want to miss the quirky DM Baar, dedicated to British band Depeche Mode.
The details
The weather in Tallinn in winter
Tallinn in winter is cold and snowy, with only six hours of daylight in December. Average temperatures stay below freezing from December until March, and January and February are the coldest months with average highs of -2°C (28°F) and lows of -7°C (19°F). It can get much colder though, getting down to -18°C (0°F) at night when I was there.
Snow is most common in December and January – though there's only a 50/50 chance of a white Christmas in Tallinn. But when it does snow there can be a lot of it. So pack thermal base layers, hand warmers, waterproof boots, a warm coat, hat and gloves.
How to get to Tallinn
Tallinn's Lennart Meri international airport is just 2.5 miles/4km outside the city centre. You can travel between the two using the no 4 tram or the no 2 bus, both of which take around 20–25 minutes. Or you can pre-book a transfer with Welcome Pickups*, whose English-speaking drivers will meet your flight and take you directly to your hotel.
You can also reach Tallinn from other cities in the region by train or ferry. Frequent ferries connect Tallinn to Helsinki (2 hours) and there are overnight ferries to Stockholm (16 hours). You can also take a direct train from Riga to Tallinn (10 hours).
Where to stay in Tallinn
The Merchants House Hotel* is set on a cobbled street right on the edge of the Old Town Square. As you'd guess from the name, it was originally two merchants' houses and has been converted into a hotel, keeping some of the original 14th-century features. There's a mix of rooms and suites plus a sauna and a lounge with open fire to cosy up in.
Or the Hotel Telegraaf* is a luxurious option, with 84 rooms split between an 18th-century former bank building and a more modern annex, with Scandi-style décor and views over the Old Town rooftops. It's one of the only hotels in the area with a spa, which includes a swimming pool, jacuzzi, sauna and steam room, and also has a smart restaurant.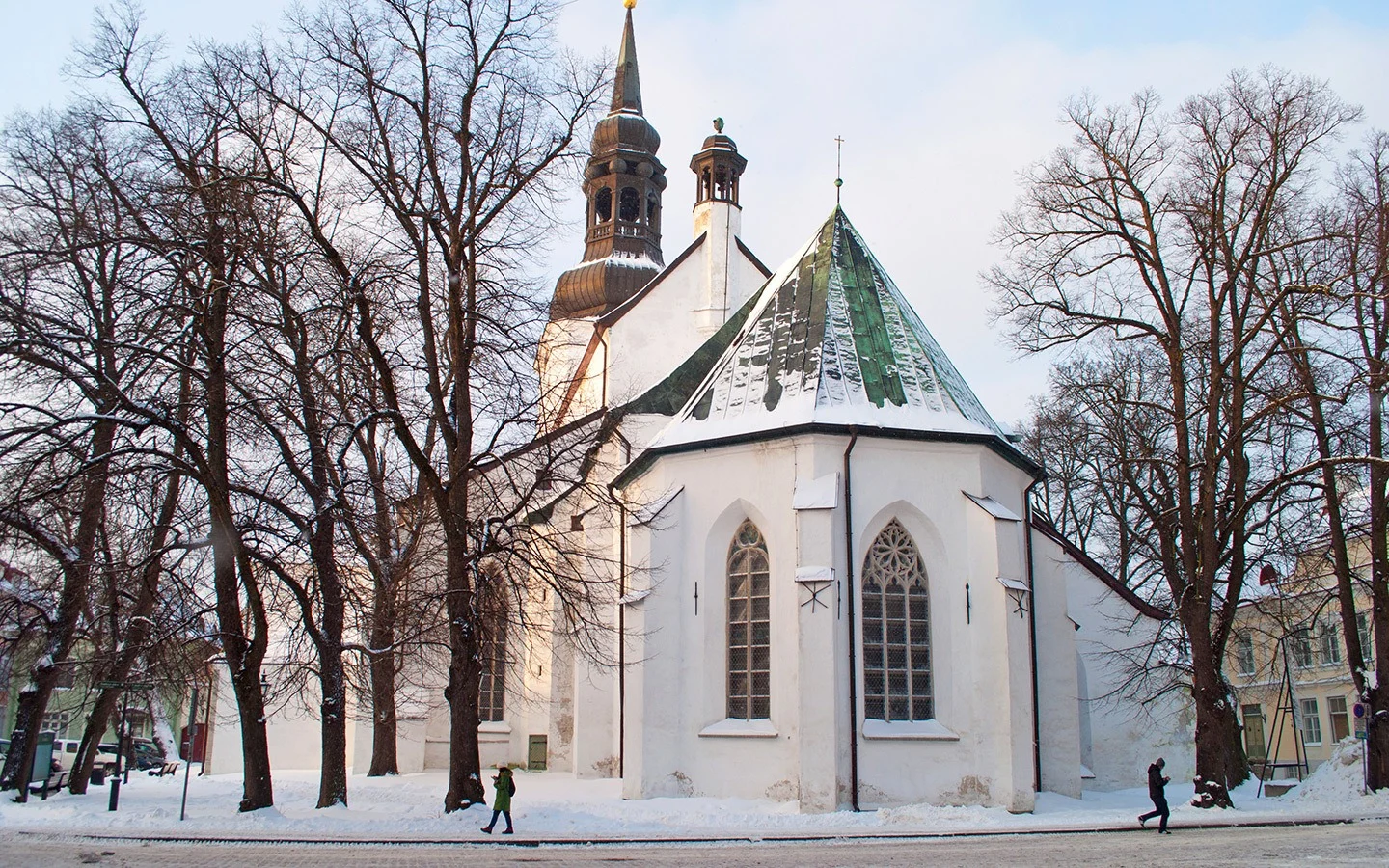 Save for later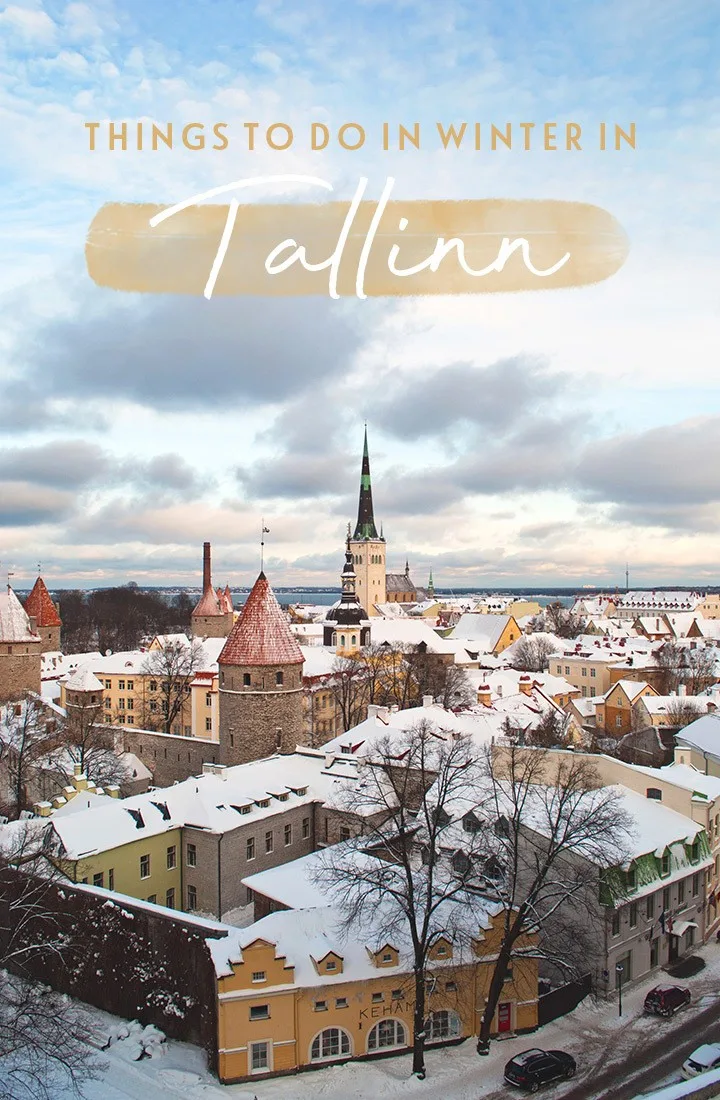 You might also like