What to pack for a winter city break – a complete winter carry on packing list which will help you stay warm and look stylish on a snowy winter city break, all without needing to check in a bag.
* This site contains affiliate links, where I get a small commission from purchases at no extra cost to you.
Packing for a winter city break is a bit of a balancing act. You don't want to be shivering in your everyday coat or slipping about on the icy ground in high heels. But you don't want to be dressed for an Arctic trek in snow boots and waterproof trousers either.
The goal is somewhere in between – being warm enough that you're comfortable spending time outside, but stylishly dressed enough that you'll still fit in with the locals. And if you're only going away for a few days, you shouldn't need to pay extra to check in a bag.
But the winter carry on packing lists I found online were more of the 'cool winter's day' than 'depths of a deep freeze' variety. So after a combination of research and trial and error in wintery destinations from Paris to Tallinn, New York to Lapland, here's my ultimate winter city break packing list to make sure you stay warm, however cold it gets.
Winter city break packing list
Clothing
Packing for a cold climate is all about layering – wearing multiple thin layers traps the heat more effectively and keeps you warmer than wearing one thick layer, plus they're much easier to pack than trying to squeeze a huge fluffy jumper into your case.
One of the challenges of packing for a winter city break is the drastic changes in temperatures you go through – you could be freezing outside in the snow one minute and sweltering next to a log fire the next. But wearing layers means it's easier to adjust to the temperature by taking off or adding layers during the day as you need to.
For a three-night long weekend trip, my winter carry on packing list is generally made up of two complete sets of clothes – one to wear and one to take with me – plus accessories, underwear and cosy pyjamas for lazing in the evenings. It's hard to dress up when it's freezing, so for nights out I just add some colourful jewellery to smarten things up.
The basis of each outfit is three layers – a thermal base layer at the bottom, a jumper and trousers in the middle, and a waterproof outer layer. I would start with a long-sleeved thermal top and a pair of thermal tights or thin thermal leggings. Then if it's really cold you can also add an ultra-thin fleece under your jumper as an extra layer.
Thermal base layers
Thermal base layers are the biggest essentials to pack for a winter city break if you want to stay warm without having to bulk up with thick clothing. These thin layers are designed to trap warm air close to your body but also to wick sweat away so you stay dry.
One of the top inexpensive places to go for thermals is Uniqlo. They do a range of thermal tops, bottoms and extra like socks, with three different warmth levels. Their Standard and Extra Warm thermals are good for normal cold weather, but if you're heading somewhere really cold like Lapland they also have an even warmer Ultra Warm range.
Or the Rolls Royce of thermals are from New Zealand brand Icebreaker.* They're a lot pricier but are made using merino wool so they're more sustainable, help regulate body temperature and are odour resistant so you can wear them for a few days.
Tops
Jumpers using natural fibres like wool or cashmere trap heat but let your skin breathe, so they help keep you dry. There are companies like Woolovers which specialise in wool products, but you can also find wool jumpers in places like M&S or John Lewis.
I pack two jumpers and like bright shades to add a splash of colour. It's a good idea to choose longer-line styles that go down to your hips to help keep the heat in, and to go for a slightly larger size than usual so you have room to fit thermals underneath.
Bottoms
Jeans are a bit of a Marmite item on a winter packing list – some people love them and other people hate them. I usually travel with one pair of jeans, wearing them during the journey as they can be bulky and take up a lot of room in your case.
Then I pack another pair of trousers, preferably in a material which will dry quickly if the weather's wet. And it's a good idea to go for a not-too-skinny style of jeans or trousers so there's room to fit a pair of thermal leggings or tights underneath for extra warmth.
Coat
A good quality, thick padded coat or parka with faux fur lining really helps keep the cold out. Again look out for longer styles which go down below your hips to make sure no draughts get through, plus a hood to protect against snow showers. It's also useful is the fabric if at least showerproof so it doesn't soak up the water from melting snow.
There are a lot of padded jackets available at different price levels, but RAB jackets* are some of the best – light and easy to pack but incredibly warm. Some of their products use down, but over 50% is recycled down and the rest is responsibly sourced.
They come in different weights from microlight to Antarctic-proof. Though they are pricey, so there are also plenty of other cheaper waterproof padded parkas available.
Footwear
Boots
Having frozen feet makes things miserable, so you need boots that are both warm and waterproof. Look out for a sheepskin or faux fur lining to keep your feet cosy, a thick rubber sole to stop the cold coming through, waterproof uppers to protect against rain or melting snow, and good grips for when the ice turns the pavement into a skating rink.
Hiking boots tick all the boxes, and you can get lace-up leather or suede versions which look as at home on a city break as in the hills. Check out brands like Hunter, Sorel and Timberland which combine looking smart with being weatherproof. Otherwise standard leather boots are a good option – I like knee-length boots to help keep my legs warm.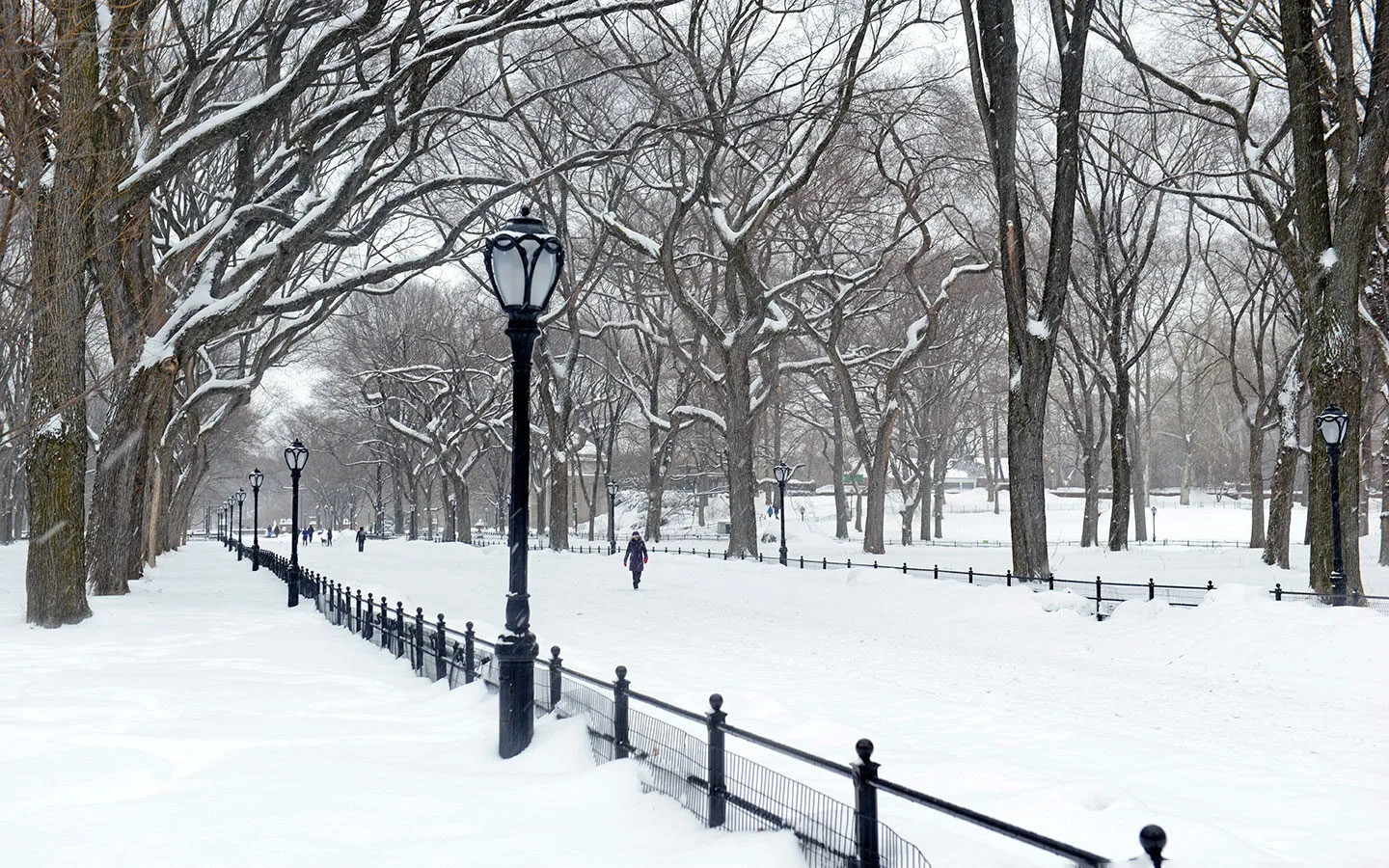 Socks
Thermal socks are another must for keeping your feet warm. One of my favourites are Smartwool* socks, which are made from merino wool with extra padding, but other good options to look out for are Nordic Socks, Uniqlo thermal socks or any ski socks.
Accessories
Hat, scarf and gloves
You lose a lot of heat from your head so a hat is a must. I have a woolly beanie* with fleece lining and faux fur edging so I don't need to use the hood on my coat unless it's snowing (it's a bit like wearing blinkers and I can't hear anything with it up!).
Also pack a big scarf to keep the chill from around your neck– if you've got a dark coat this is a chance to add some colour – and a pair of gloves. Mittens are warmest (and if your fingers get really cold you can wear thin gloves underneath) but if you're using your phone for photos and have to keep taking them off, you might prefer lined leather gloves.*
Toiletries
As well as the usual toiletries you would pack for any trip, there are a few extras which are useful to pack for a winter city break. Cold temperatures and bitter winter winds can quickly dry out your skin, so pack some heavy-duty moisturiser.
Elizabeth Arden Eight Hour Cream* is expensive but worth the hype and a tube lasts for ages. It's intensively moisturising without being too heavy and has SPF 15 to protect from the winter sun. There's a lip balm in the same range or I like the cheap and effective Carmex* ones, and Neutrogena's ultra-concentrated Norwegian formula hand cream.*
Extras
A few other extras it's worth finding a space for on your winter carry on packing list are:
Hand warmers:* put them in your pockets for an extra dose of warmth.
Battery pack/spare batteries: cold weather can drain camera and phone batteries.
Umbrella: in case the winter weather turns more rainy than snowy.
Sunglasses: if there's snow on the ground and the sun's out, it can be dazzling.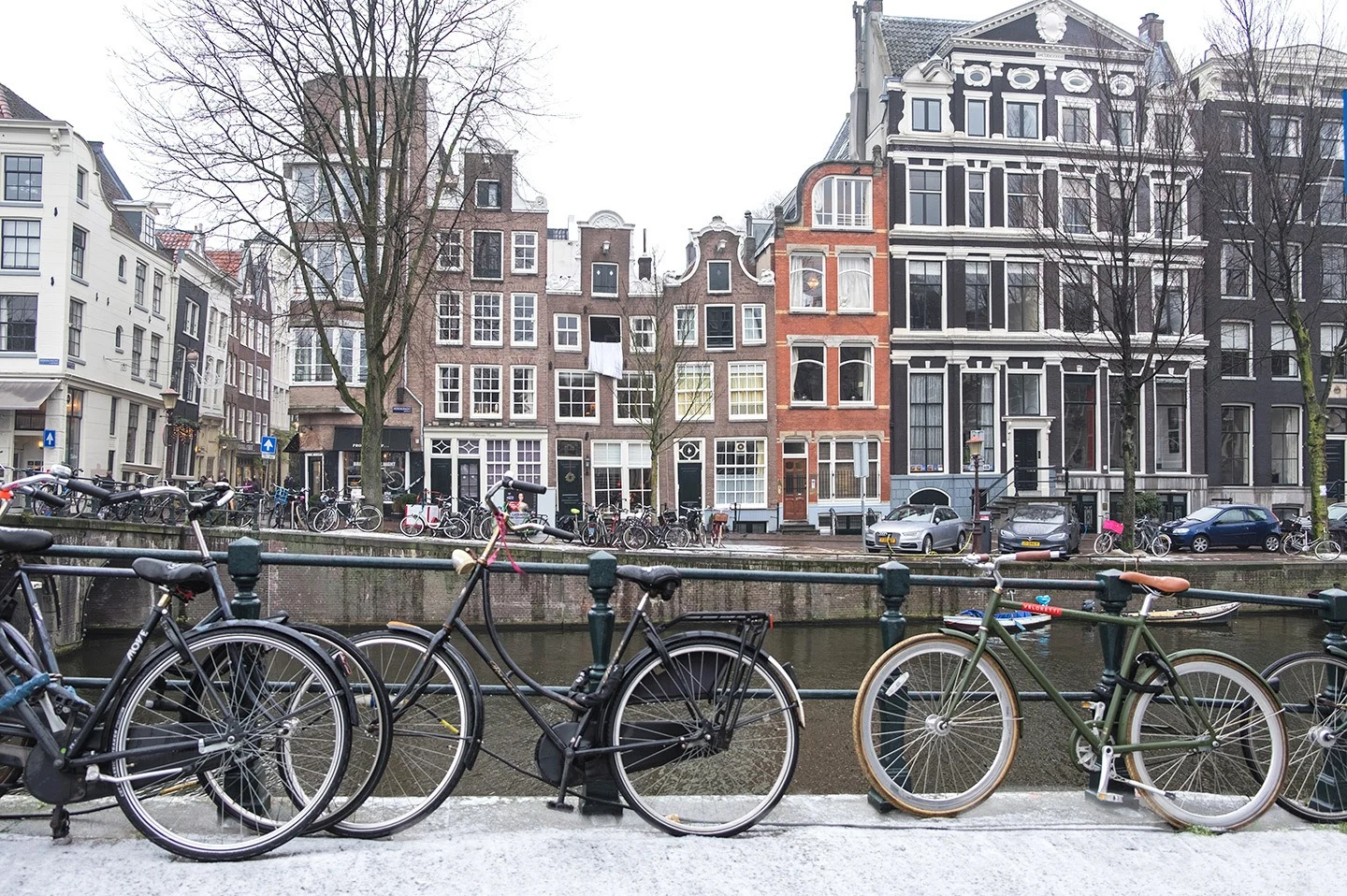 Winter city break packing checklist
Padded waterproof coat
2 x thermal base layer long-sleeved tops
2 x jumpers
1 x thin fleece jumper (if very cold)
2 x trousers/jeans
2 x thermal tights/thin thermal leggings (if very cold)
3 x thermal socks
3 x underwear
1 pair warm pyjamas
Waterproof winter boots
Scarf, hat and gloves
Umbrella
Sunglasses
Hand warmers
Toiletries (including good moisturiser and lip balm)
Electrics and chargers (including optional battery pack)
Plus all the usual items you'd bring on any trip (passport, adaptor plugs, day bag etc).
Save for later
You might also like