It's famous for its ancient temples and desert landscapes – but is Jordan expensive to visit? This budget post breaks down the costs of a six-night trip to Amman, Petra, Wadi Rum and the Dead Sea.
* This site contains affiliate links, where I get a small commission from purchases at no extra cost to you.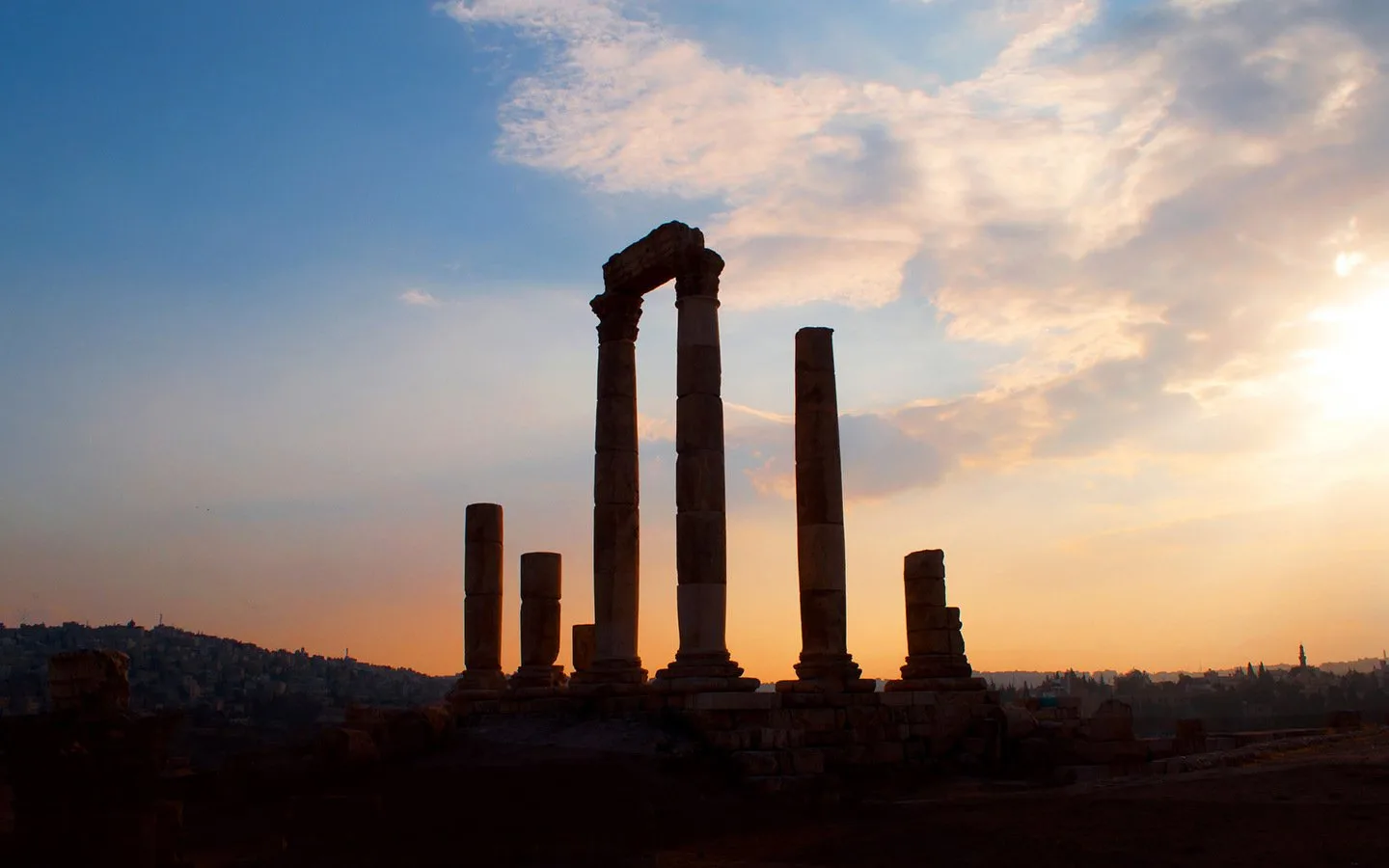 Visiting the ancient city of Petra is a once-in-lifetime travel experiences which tops a lot of people's bucket lists. And Jordan's compact size means it's easy to combine Petra with a trip to the Dead Sea and the deserts of Wadi Rum all within a week's holiday.
But is Jordan expensive? It has a reputation as being one of the pricier countries in the Middle East, but it's still possible to visit without spending too much. To show how much it costs to visit Jordan, here's a budget breakdown for my 6-night trip, including costs for accommodation, transport, activities and food to help you plan your own trip.
Note: these costs are based on my mid-range travel style – keeping costs down where I can to splash out on special experiences. This post was first published in 2015 but prices have been updated where possible to costs as of November 2023.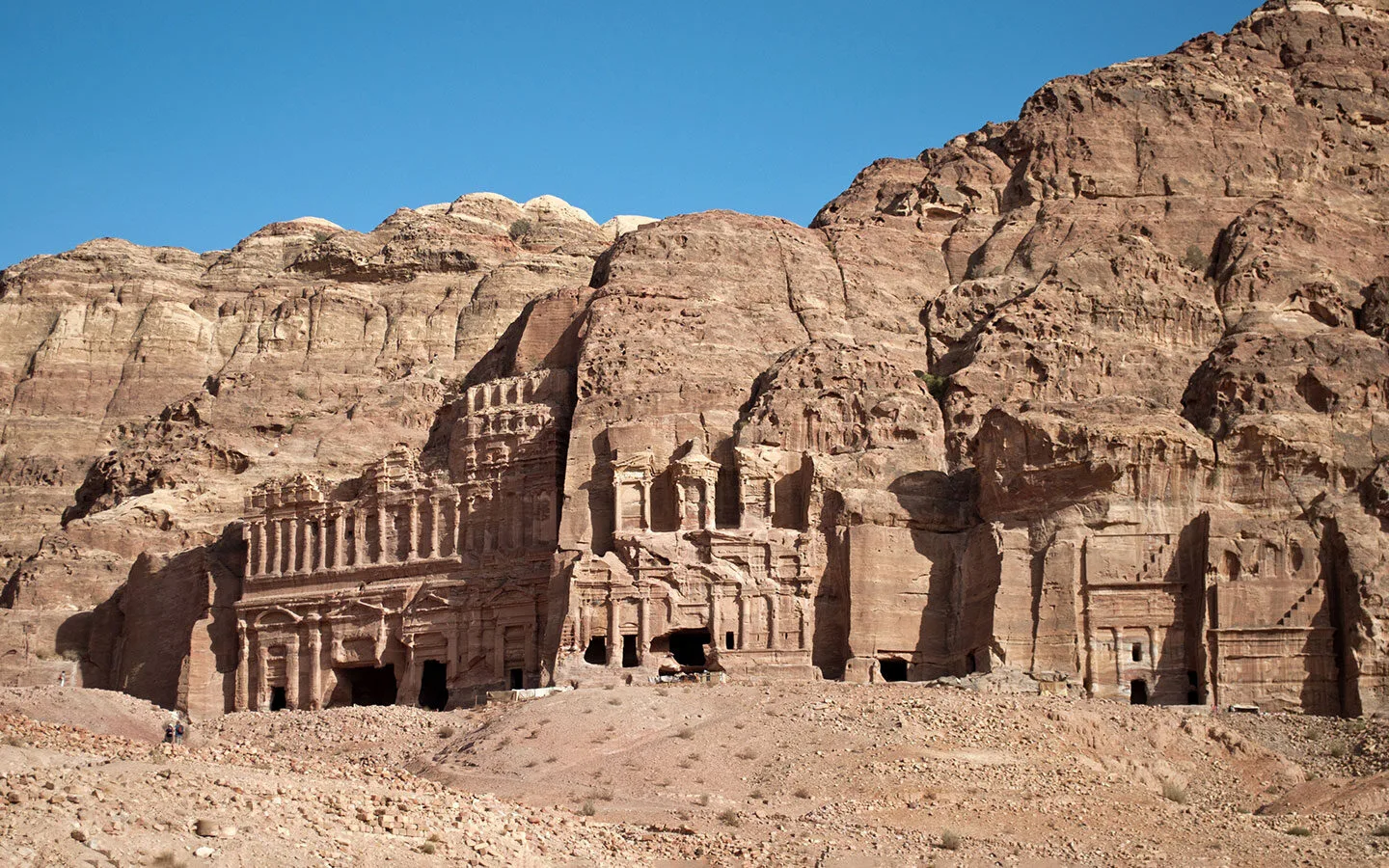 How much does accommodation in Jordan cost?
There's a wide range of accommodation options in Jordan, from simple locally run guesthouses to five-star international hotel chains. We ended up staying in a mix of them both, with two big five-star hotels and two basic places with great locations.
There's a lot of competition for places to stay in Amman, so you can often get a good deal by shopping around, particularly when it comes to the big chains. Two nights in November at the Kempinski* in the Shmeisani business district cost JD195 (£228/$275/€265) for two people, with a swimming pool, gym, three restaurants and free parking.
In Petra we stayed in the Rocky Mountain Hotel*, a basic guesthouse on the hillside above Wadi Musa with fantastic views. A mountain view double with en-suite shower room only cost JD54 (£63/$76/€73) for two nights. And the Arabian Nights* camp in Wadi Rum was JD29 (£34/$41/€40) for one night in a Bedouin tent with shared bathroom.
Finally, accommodation on the Dead Sea coastline is primarily huge five-star hotels, so we splashed out on two nights at the Mövenpick*, which has several pools, a spa and private beach access. Two nights in a classic room cost JD234 (£273/$330/€318).
Accommodation total: £299/$361/€348 per person – £50/$60/€58 a night each.
How much is transport in Jordan?
Although you can travel around Jordan by public transport using the JETT buses, we decided to hire a car and road trip our way around the country to have more flexibility and see more in a short time. We hired a small car for the week with Avis (booked several months in advance from the UK) which cost JD205 (£240/$289/€279).
Petrol is fairly cheap in Jordan and the car was very efficient, so we only spent a total of JD34 (£40/$48/€46) on fuel, despite driving most of the way across the country. We also took a couple of taxis between our hotel in Amman and the city centre as it was easier than trying to find parking, which cost a total of JD18 (£21/$25/$24).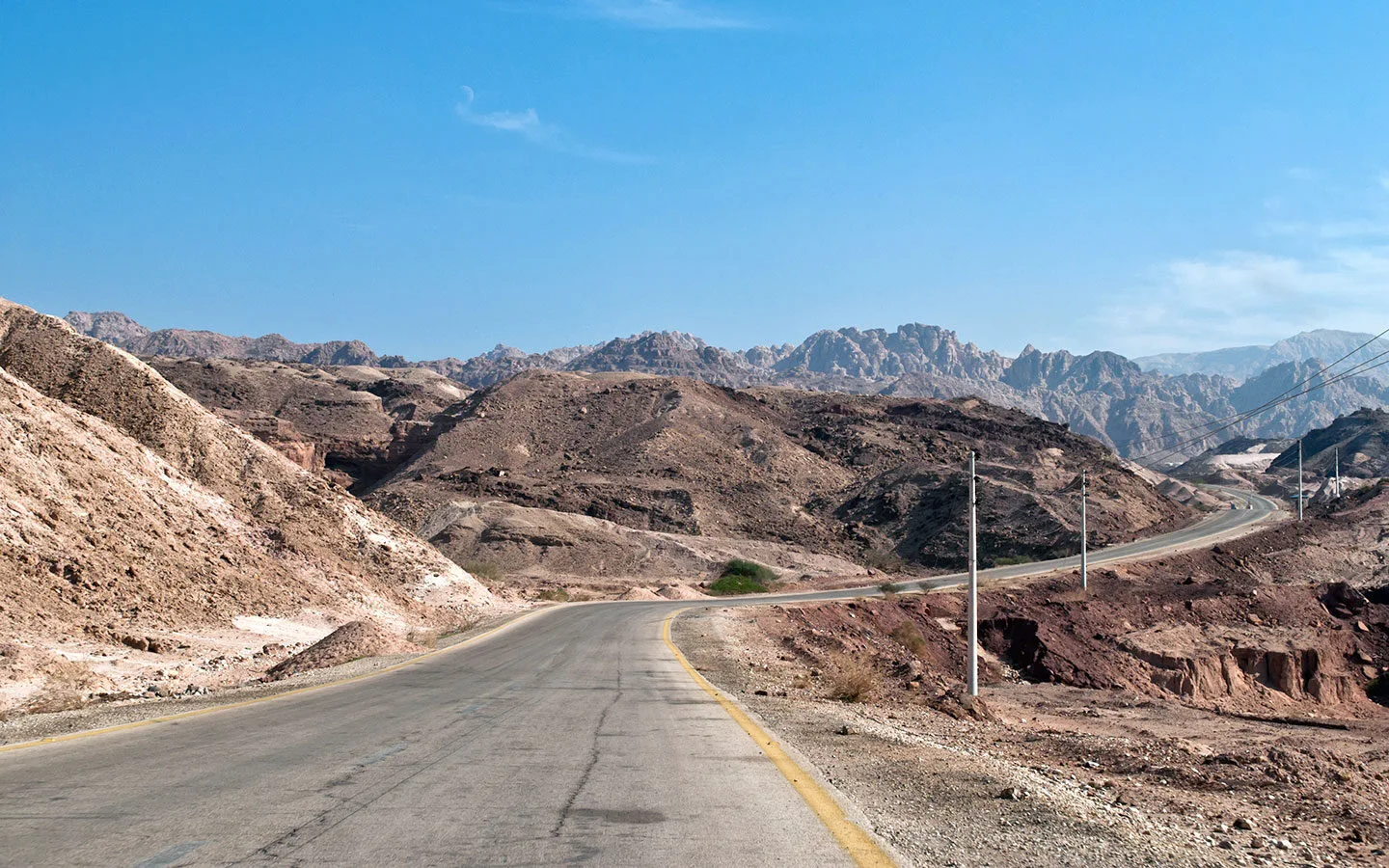 I haven't included flight costs as they vary so much depending on where you're coming from. From the UK you can get a budget return flight from London Luton to Amman with Wizzair from £100. Or one of the cheapest ways to get to Jordan is to fly to Paphos in Cyprus where you can get a £21/$25/€24 return Ryanair flight to Amman.
Transport total (excl flights): £150/$181/€175 per person – £25/$30/€29 a night each.
What's the price of activities in Jordan?
The biggest activity cost is in Petra, where a one-day ticket costs JD50 (£58/$71/€68). If you have more time to spend it's worth staying longer in Petra as there's a lot to see and a two-day ticket is only slightly more expensive at JD55 (£64/$78/€75).
We also did the Petra by Night tour, where the Siq is lit up by candlelight on Monday, Wednesday and Thursday nights. This costs JD17 (£20/$24/€23) per person. Though you do also need a valid daytime ticket, so if you're doing Petra by Night on a different day to visiting the site by day like we did, then you'll need to buy a two-day ticket.
Aside from Petra, we also paid entry fees for the citadel in Amman (JD2/£2/$3/€3), the Jerash Roman ruins (JD10/£12/$14/€14) and to see the mosaics at Madaba (JD3/£3/$4/€4). There's also a JD5 (£6/$7/€7) entry fee for Wadi Rum and a half-day guided jeep tour* around the Wadi Rum desert cost JD37 (£44/$53/€50) per person.
At the Dead Sea you could add on treatments at the hotel spa or trips to the hot springs, but as we only had a day, there was enough to do with the beach and hotel pools.
Activities total: £151/$183/€176 per person – £25/$31/€29 a night each.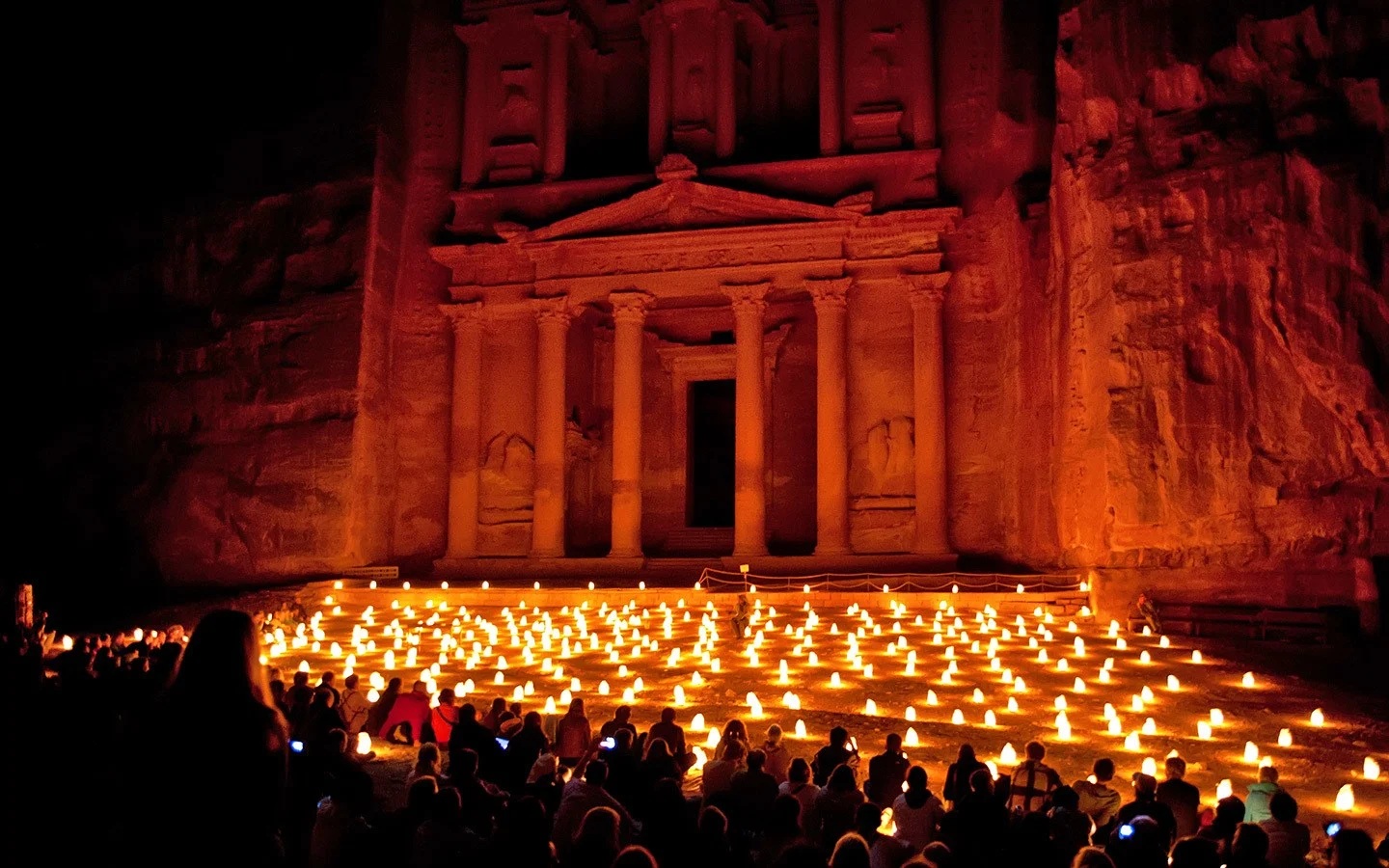 What does food and drink cost in Jordan?
Breakfast was included at the Rocky Mountain Hotel and the rest of the time we bought our own. Lunch was normally a snack while we were out and about, and we bought various bottles of water and cold drinks, coming in at a total of JD64 (£75/$90/€87).
Dinner prices varied hugely. At the Dead Sea you're limited to five-star resorts so we paid JD24 (£28/$34/€33) for a main course and a drink. Many big hotels do buffets too – the Petra Mövenpick's dinner buffet was good value at JD21 (£25/£30/€29) with an amazing dessert selection. But the Dead Sea Mövenpick's similar buffet was JD10 more.
Away from the big hotels, food in Jordan is good value – and we had some delicious meals. As an indicator of prices, a mezze dinner at Petra cost JD10 (£12/$14/€14) and a three-course set meal at the Rocky Mountain Hotel was JD10 (£12/$14/€14). In total we spent JD196 (£229/$276/€266) on eating out, which covered six dinners and two lunches.
Alcohol will eat into your Jordan budget though – it's only available in Western-owned hotels and is heavily taxed. We didn't drink much and when we did we mainly stuck to local beers. We had drinks in the Cave Bar in Petra and two-for-one on glasses of wine at sunset happy hour on the Dead Sea, coming in at a total of JD60 (£70/$85/€82).
Food and drink total: £187/$226/€218 per person – £31/$38/€36 a night each.
The grand total
So, is Jordan expensive? The overall cost of our six-night trip in November came in at £787/$951/€917 per person, excluding flights. This works out at around £131/$159/€153 per person per night. Not a bad price for a real bucket-list destination.
We managed to see a lot of the country in just one week – and the number of different activities pushed up the price. As did staying in more expensive hotels for part of the time. But I was really happy with the itinerary and the mix of places, as we managed to see everything we wanted to but still had time to relax and feel like it was a holiday too.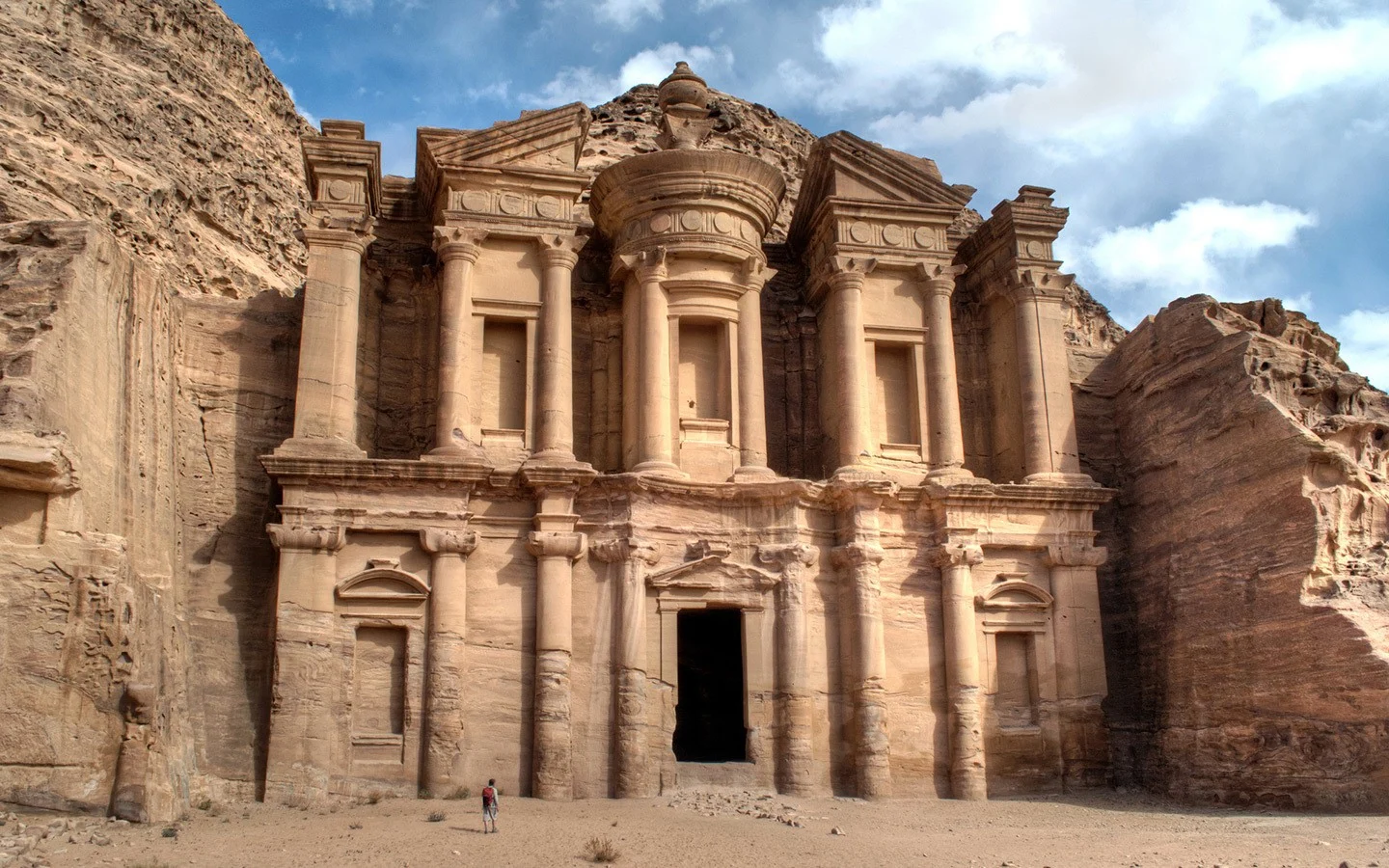 Lower budget? You could save money by visiting the Dead Sea on a day trip from Amman or Madaba rather than staying there overnight as there isn't much budget accommodation available. You could also save by using the public buses instead of hiring a car, eating in more locally owned restaurants and steering clear of alcohol.
Higher budget? If you want to splash out, you can stay right next to the entrance in Petra at one of the luxury hotels like the Movenpick or Crowne Plaza. You can also hire a driver to get around rather than driving yourself, or have spa treatments at the Dead Sea.
Save for later
You might also like