Travel across Europe by train without spending too much with our guide to planning a European rail trip on a budget – from route planning to rail passes, scenic trips to money-saving booking tips.
* This site contains affiliate links, where I get a small commission from purchases at no extra cost to you.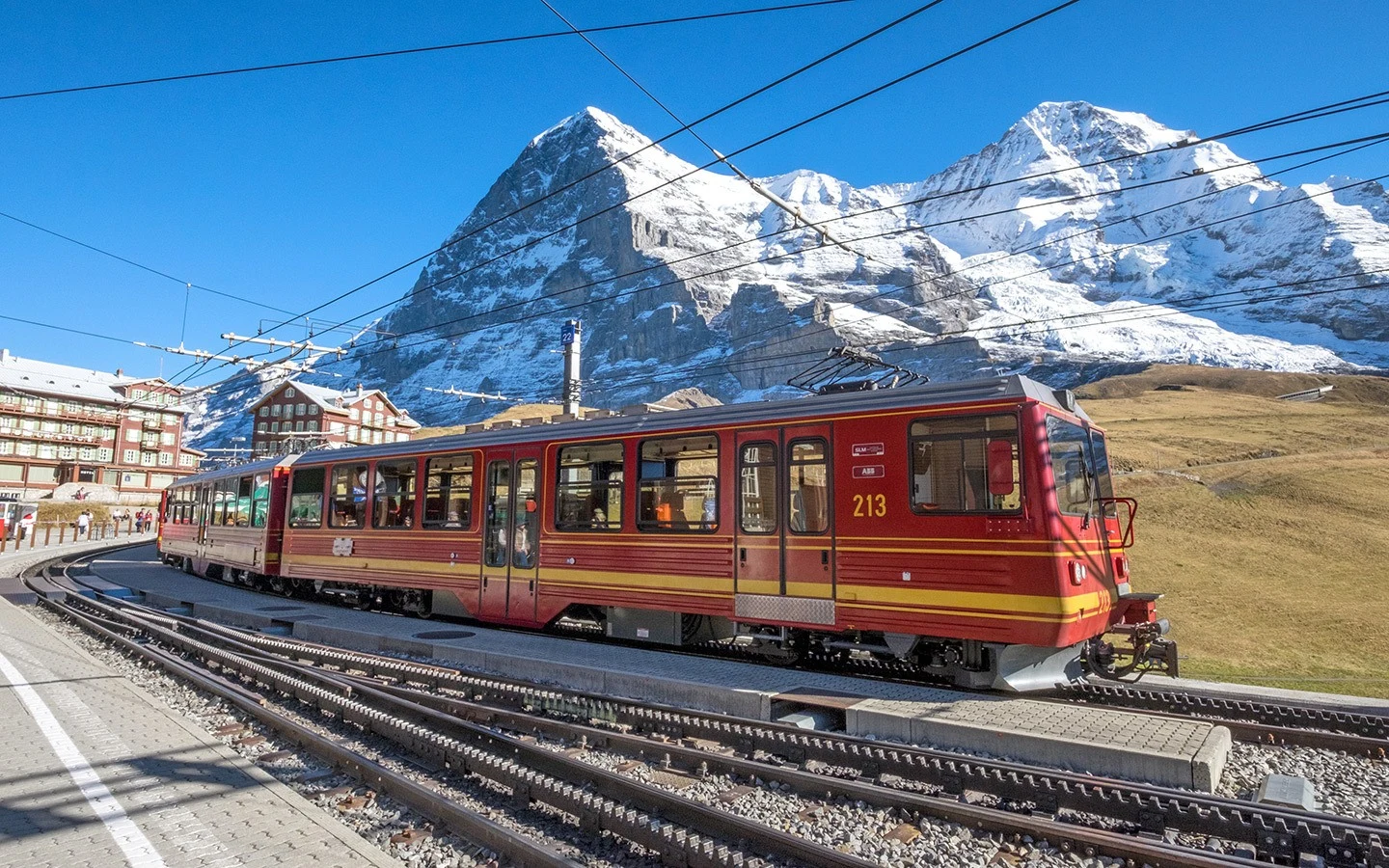 I've always loved to travel by train and have ridden the rails everywhere from Australia to Vietnam. But Europe is one of the best places to explore by train, with a wide network of routes crossing the continent and plenty of stunning views along the way. And as well as being much more environmentally friendly than flying, rail travel can also be cost-effective too. But how you go about planning a European rail trip on a budget?
Whether you're looking to do a one-week trip or planning an extended InterRailing adventure, here are my top European train travel tips, from how to choose the best route to where to find the cheapest tickets and whether rail passes are worth the cost.
Planning a European rail trip on a budget
Don't try to see too much
One of the joys of European rail travel is how simple it can be – the huge network of train lines and relatively small distances make it easy to whizz between cities and countries. If you're in Munich you could be in Zurich, Prague, Vienna or Verona within five hours.
The only problem is that it makes it super-tempting to try and see too much, and you can end up spending most of your trip on the train. Taking it a bit more slowly means you get time to explore each destination and helps keep costs down as you don't need to buy a train ticket every day. You can also find accommodation discounts for longer stays.
Make sure to check train schedules carefully too – just because two destinations look close together on the map, it doesn't mean it'll be a quick train journey between them. On indirect routes with lots of changes you might spend the whole day travelling.
The Deutsche Bahn website has schedules for trains all across Europe with lots of different search options to include or exclude certain routes, and shows you all the stops along the way (though it only allows you to book tickets on trains through Germany so you may need to book elsewhere – see below for our tips on how to book European rail tickets).
If you're looking for ideas to get you started, we have five suggested routes around Europe, which fit into one week but can be extended into a longer trip to make them more budget-friendly. They cover Northern Europe, Italy, Eastern Europe, Spain and Portugal and Scandinavia. The RailDude forum is also a good resource for advice on route planning.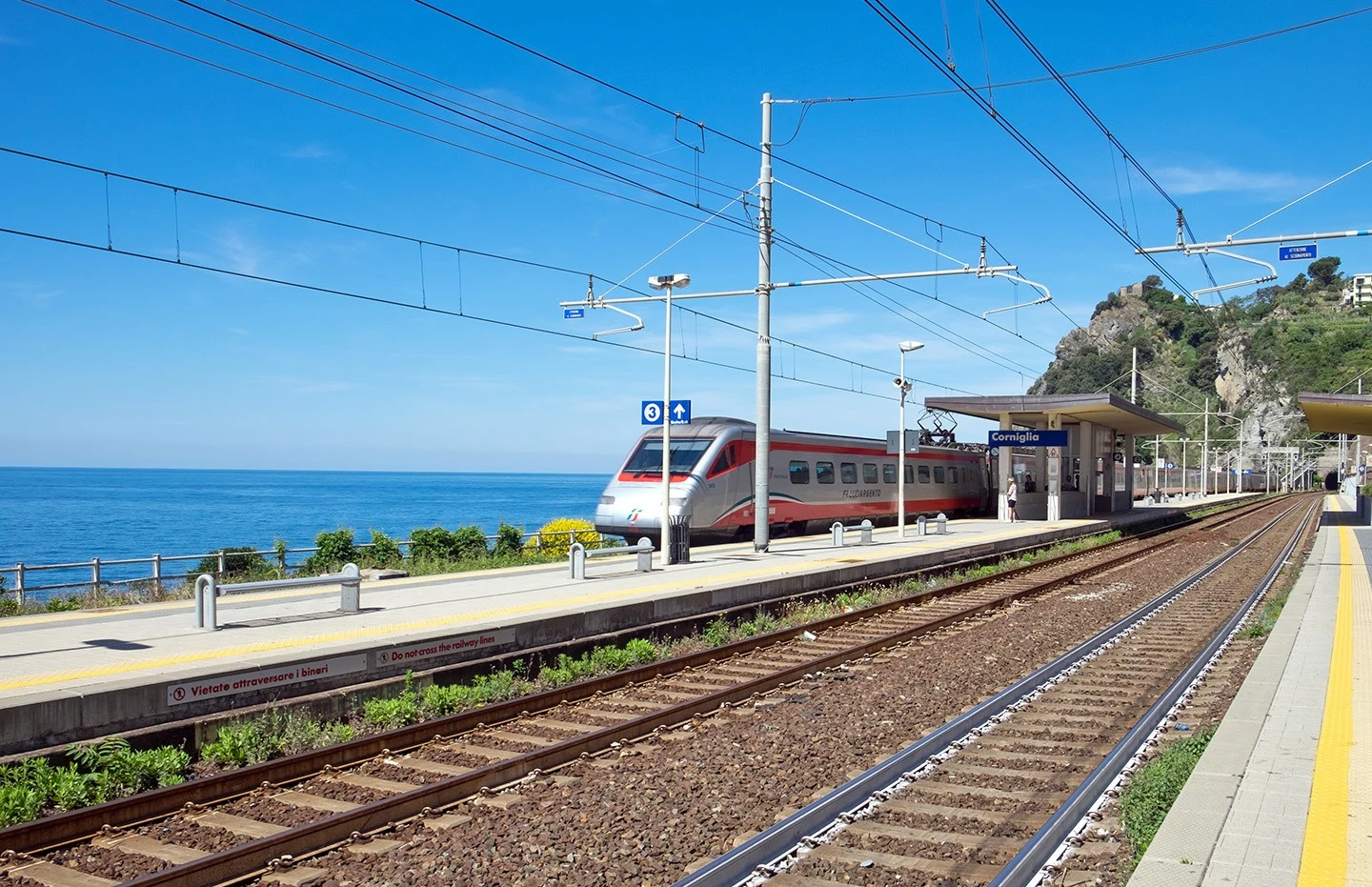 Think beyond the big city stops
The big cities – Paris, Amsterdam, Barcelona, Rome, Berlin – tend to be top of the list when people are planning a European rail trip. But Europe's network of regional trains means you don't have to just stick to the famous (and often busiest and expensive) stops.
You could stay up in the mountains in a ski resort like St Anton or Zermatt, visit the cliffside towns of the Cinque Terre in Italy, catch the Flamsbana scenic train to the Norwegian fjords or stop off in tiny villages in the Scottish Highlands.
There are a whole host of smaller cities, towns and villages which are accessible by train. So you could to base yourself somewhere smaller and cheaper, and take day trips out to more expensive destinations. Like in the South of France, where you could stay in Nice and use the train to visit pricier places like St Tropez and Monte Carlo.
Take the scenic rail route
When you're planning a European rail trip route, train booking websites usually show you the quickest way to get from A to B. But sometimes there's another route that might take a bit longer, but the views along the way make it well worth the extra travel time.
Like the route from Zurich to Milan for example – the quickest way (and the way you're usually offered when you search on rail booking sites) is the 3 hour 15 minute direct EuroCity train. But you could also take the slower route via Chur and Tirano, which follows the route used by the Bernina Express scenic train through the Swiss Alps.
It takes around double the amount of time and there are a couple of changes along the way. It also costs a bit more than the direct route (97 CHF/€97 vs 72 CHF/€72). But as the Bernina Express alone would cost CHF 92/€92, it's not a bad deal for one of world's most spectacular rail journeys, running through miles of stunning mountain scenery.
Europe has plenty of scenic train lines to choose from – like Germany's Black Forest Railway, the Golden Pass Line in Switzerland, West Highland Line in Scotland, Douro Line in Portugal, Bergen to Oslo line in Norway or Bar to Belgrade line in the Balkans.
Sleep on the train
Sleeper trains are having a moment right now, with a host of new services starting up recently as travellers try to reduce their carbon footprint. Going to sleep in one destination and walking up in another is a really efficient way to travel long distances and make the most of your travel time. Plus you save money on a night's accommodation.
There are lots of night trains across Europe – the Seat 61 website is a good place to find out about the sleeper options on different routes. The main operators are Intercités de Nuit within France, Trenhotel for Spain and Portugal, and Nightjet and EuroNight from Austria to Germany, Italy, Switzerland, Croatia, Slovenia, Poland and Hungary.
There's a choice of accommodation on board, depending on how much you want to spend and whether you're happy to share. Cheapest (and least comfortable) are seats, which are best for shorter journeys. Next up are the couchettes – shared cabins for four or six people with bunks which fold down at night and bathrooms at the end of the carriage.
More private but pricier are the compartments (cabins), which can be set up as either a single, double or triple room. They normally come with a washbasin but compartments on some routes also have their own en-suite shower and toilet – you can even get a double bed on some routes like the Caledonian Sleeper from London to Scotland.
As an example of the price difference, the Paris to Vienna Nightjet sleeper starts from €49.90 in a 6-berth couchette and goes up to €159.90 for an en-suite single compartment (though those are advance fares and prices go up a lot if you book last-minute).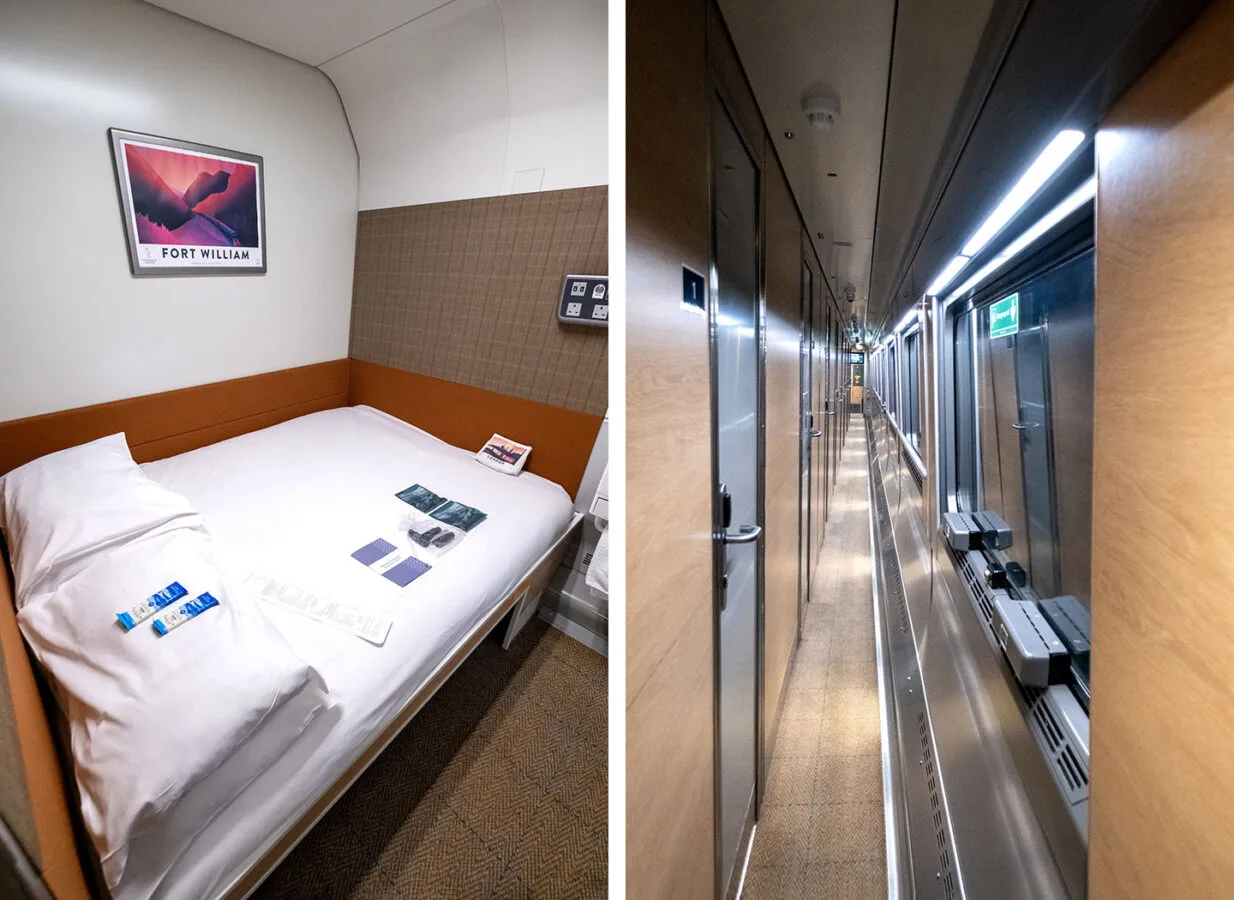 Check out rail passes (but don't assume they'll be cheaper)
If you want to make your European rail trip as easy as possible, you can't beat a rail pass. They're especially good if you want to be flexible and choose your route as you go rather than booking tickets in advance. But do they save you money?
The main European rail passes are InterRail/Eurail – they work in the same way but InterRail is for European residents and Eurail for non-European residents. You can choose between a Global Pass which covers the whole region or individual country passes.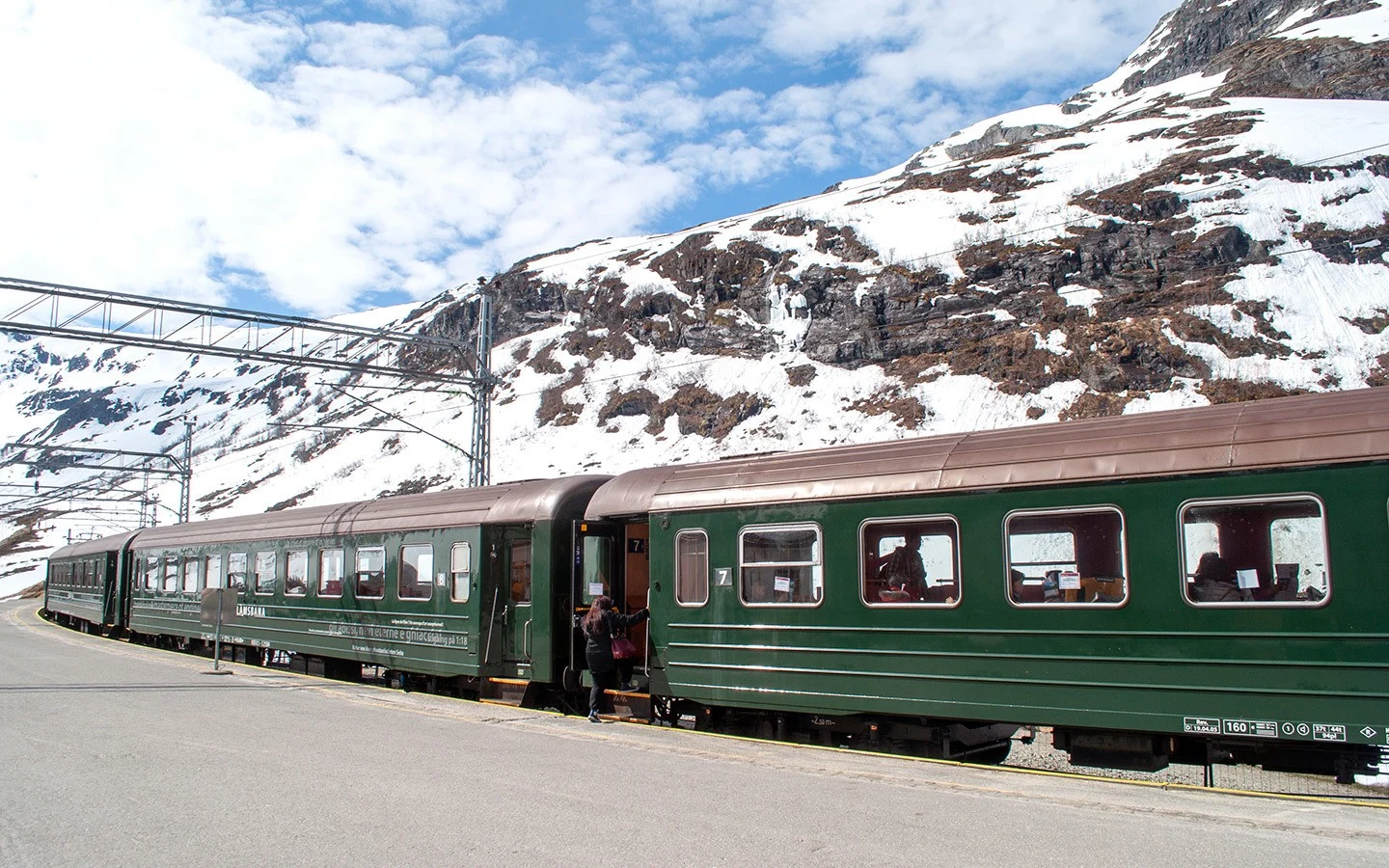 The passes give you unlimited train travel for either a set period of time or a certain number of travel days within one or two months. Prices vary a lot and there are big discounts if you are under 28, and smaller discounts for over 60s. For example, a Global Pass for seven travel days in a month costs €352 for adults, €264 for under 28s and €317 for over 60s.
But in addition to cost of the pass, in certain countries and on certain trains you have to make (and pay for) a reservation. This usually applies to high-speed and sleeper trains and you can avoid it by travelling on slower, local services. But if you're travelling in France, Italy, Spain, Portugal or Sweden, you need a reservation on almost all trains.
When you add it up, an InterRail or Eurail pass is unlikely to save you money over booking cheap advance tickets. But what does give you is lots of flexibility, so it may be worth it if you want to avoid expensive last-minute tickets without being tied to specific trains.
There are also other passes offered in some countries or regions which give reduced cost rail travel. Like the Swiss Travel Pass for unlimited train, bus and boat travel in Switzerland for a set period or a certain number of travel days. Or the Spirit of Scotland pass for unlimited train, ferry and coach travel in Scotland over four or eight days.
Book in advance
Most train companies now use airline-style pricing, with the prices getting more expensive the nearer you get to the date of travel. If you book early you can bag cheap fares like Brussels to Berlin for €27.90, Zurich to Milan for €29 or Barcelona to Paris for €39.
Booking in advance also means you're guaranteed a seat. But the downside is the lack of flexibility, as cheap advance fares don't normally allow refunds or exchanges.
But when is the best time to book? Confusingly it varies depending on the train operator, with tickets going on sale anytime from six months to two months before travel. As a basic rule of thumb, you can book tickets for each country this far in advance:
6 months: Eurostar, Germany, Austria
4 months: France, Italy
3 months: Czech Republic, Hungary
2 months: Everywhere else.
You can sign up for alerts from Rail Europe if you want to know when a particular service goes on sale. Or sign up to rail company mailing lists to be notified about special offers.
Know who to book with
When it comes to booking tickets for your European rail trip, there are lots of different booking sites around, so how do you know which one is the best to use?
Third-party companies like Omio* or Trainline sell tickets for journeys all over Europe. They let you book more complex journeys which cross into multiple countries and you can use international credit cards. But they charge a booking fee on top of the ticket cost.
Each European country also has its own national train operator which you can book through. These are usually where you'll find the cheapest tickets and special deals you can't find on the third-party sites. They also don't normally charge a booking fee.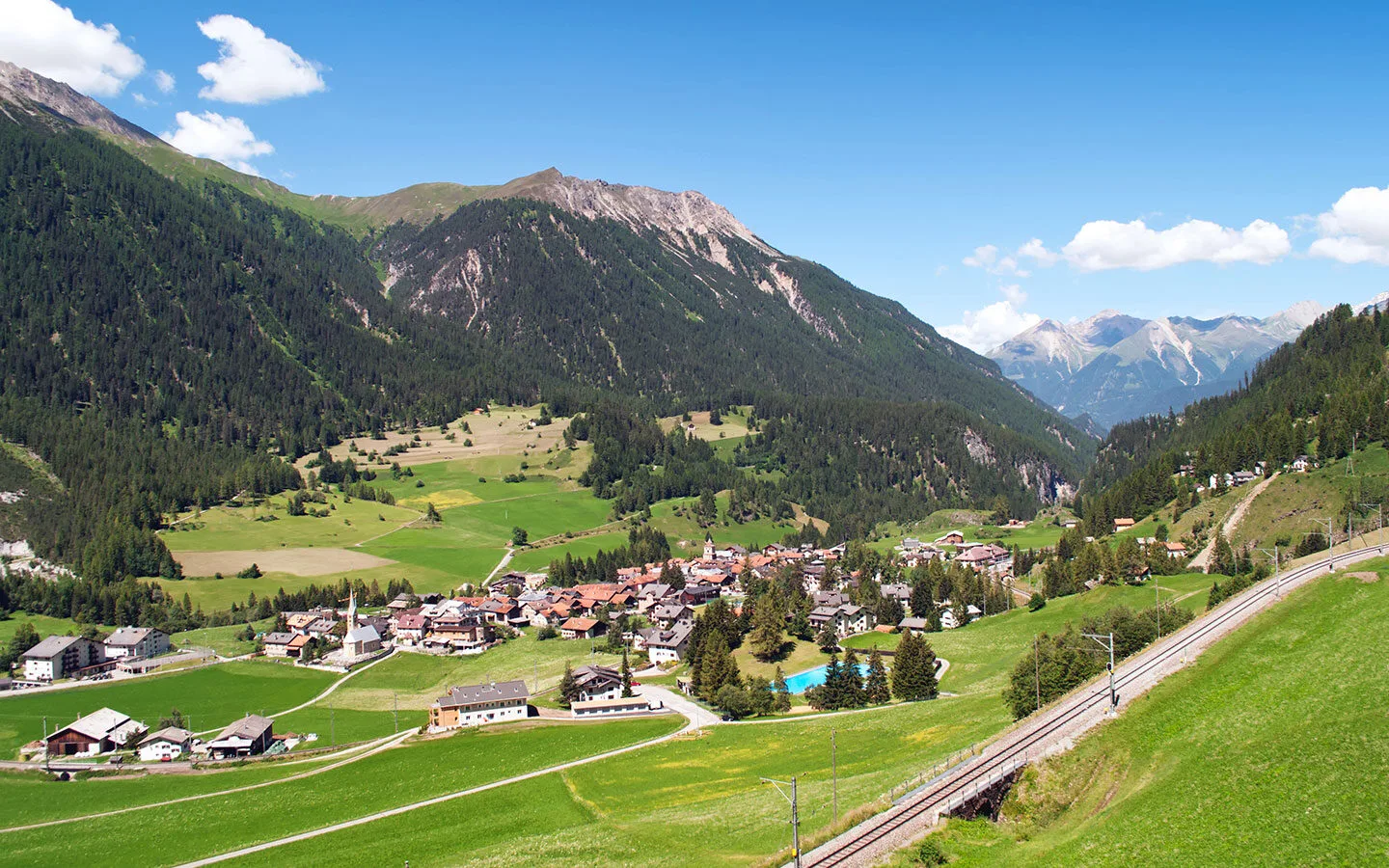 But it can be more complicated to book multi-country journeys through the national operators. And they sometimes don't accept international credit cards. The best option depends on how easy to you want to make things, but it's usually worth checking the prices on a couple of different sites to see where you can get the best deal.
One tip if you are booking with national operators is to use a debit or credit cards which doesn't charge a fee for paying in a different currency, as if you're booking a few tickets it can start to add up. Companies like Wise allow you to have virtual bank accounts in different currencies, or banks like Chase or Starling don't charge extra fees.
Pack a picnic
Long-distance European trains usually have a restaurant car or trolley on board. But what's available varies hugely – it can range from restaurant-style dining to a packet of crisps and a bottle of water if you're lucky – and on local trains there's often nothing at all.
So it's a good idea to pack a picnic to eat on board, to save having to buy expensive train food and to make sure you don't go hungry. Most larger train stations have shops, but there's usually a bigger supermarket nearby where you can stock up on food and drink.
If you have space, it's useful to pack a basic picnic kit with a small cool bag, cutlery, corkscrew and plastic glasses. You can also take stackable Tupperware containers to pack leftovers if you're self-catering. And the cool bag also comes in useful if you want to transport foodie presents or souvenirs like cheese or chocolate home with you.
Save for later
You might also like