How to spend a weekend in Charlottetown, Prince Edward Island: Discover the best things to see, do, eat and drink in Charlottetown in a two-day itinerary of Canadian history, culture and delicious seafood.
* This site contains affiliate links, where I get a small commission from purchases at no extra cost to you.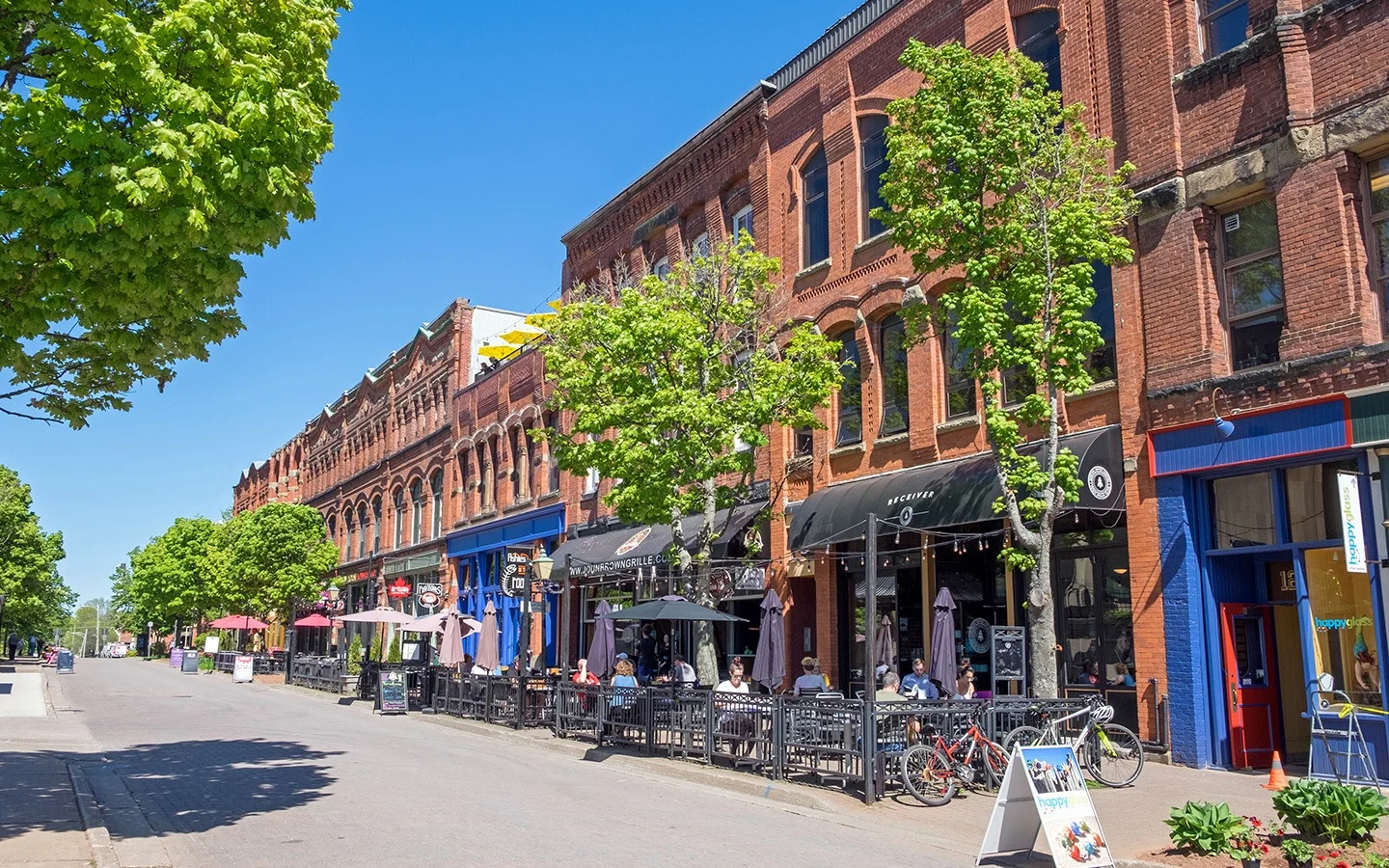 AD: My trip was hosted by Explore Canada, but all views are my own.
From red-brick historic buildings to pastel waterfront houses, art galleries to gourmet restaurants – Charlottetown might be the capital of Canada's Prince Edward Island, but with a population of just 35,000, it still has the friendly feel of a small town.
Charlottetown is the birthplace of Canadian Confederation, but it's also a modern city and a culinary powerhouse at the heart of Canada's Food Island. And its compact, easily walkable size and scenic waterfront setting help make it a great place for a city break.
So here's my two-day Charlottetown itinerary to help you plan the perfect weekend in Charlottetown, PEI, including what to see, where to eat, drink and stay.
How to spend a weekend in Charlottetown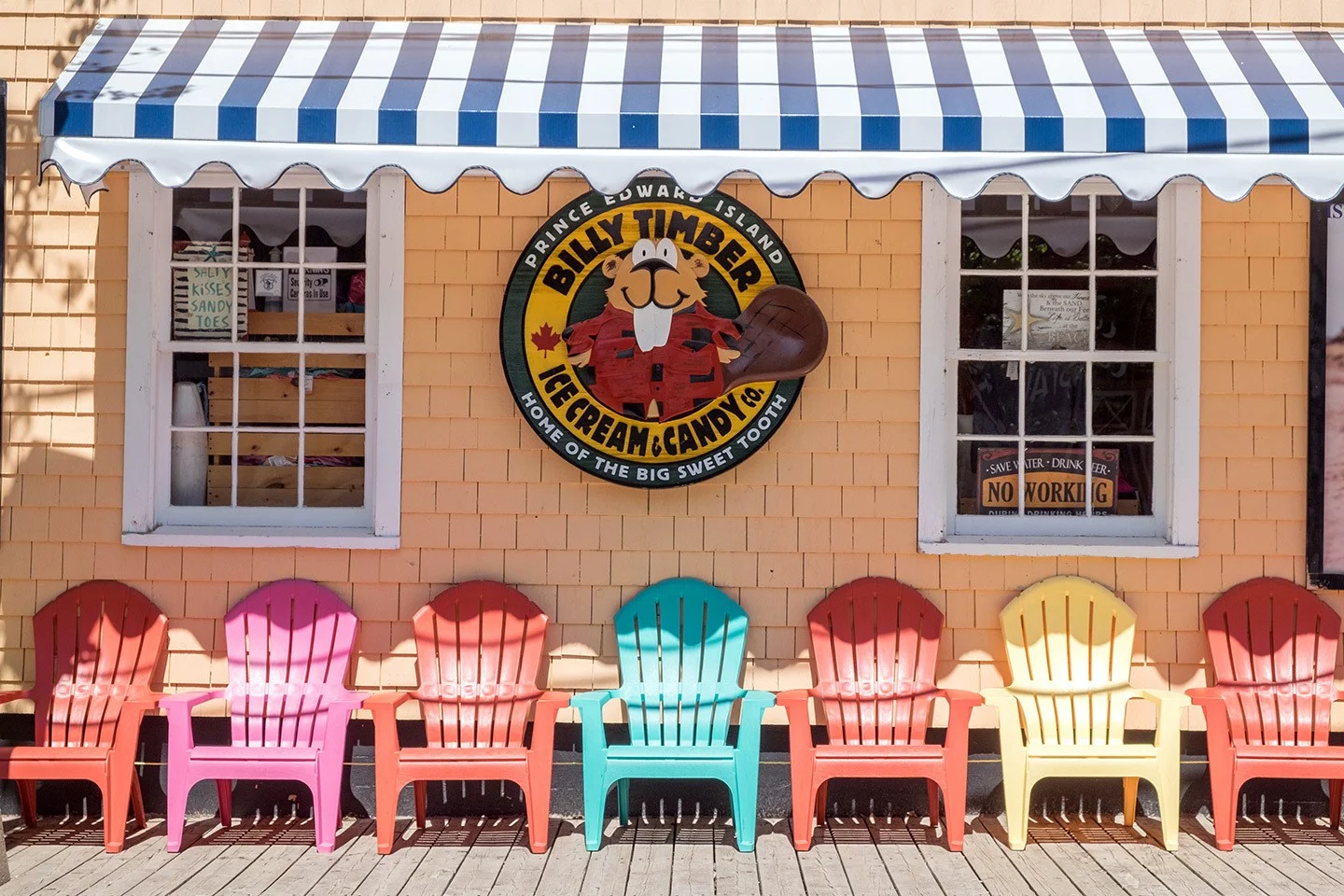 Friday night
Once you've checked in to your hotel, start your weekend in Charlottetown with an early evening drink on 'The Row'. Victoria Row is a cobblestone street home to some of Charlottetown's prettiest red-brick buildings. From May to October it's pedestrianised so you can grab a table on the pavement for the perfect people-watching spot.
If it's too cold to sit outside, Charlottetown has a growing microbrewery scene with breweries creating seasonal and locally inspired brews. The Gahan House on Sydney Street serves their own ales and stouts. Or you can try beers from Upstreet Craft Brewing as well as other PEI breweries at the Craft Beer Corner on Great George Street.
Then head to the Claddagh Oyster House for dinner. Prince Edward Island is justifiably famous for its seafood, and their oysters are the star – served freshly shucked, baked or steamed. But there's also tasty local salmon and lobster, as well as in 50-day-aged island beef if you're not a seafood fan. And there's often live music in the bar later on.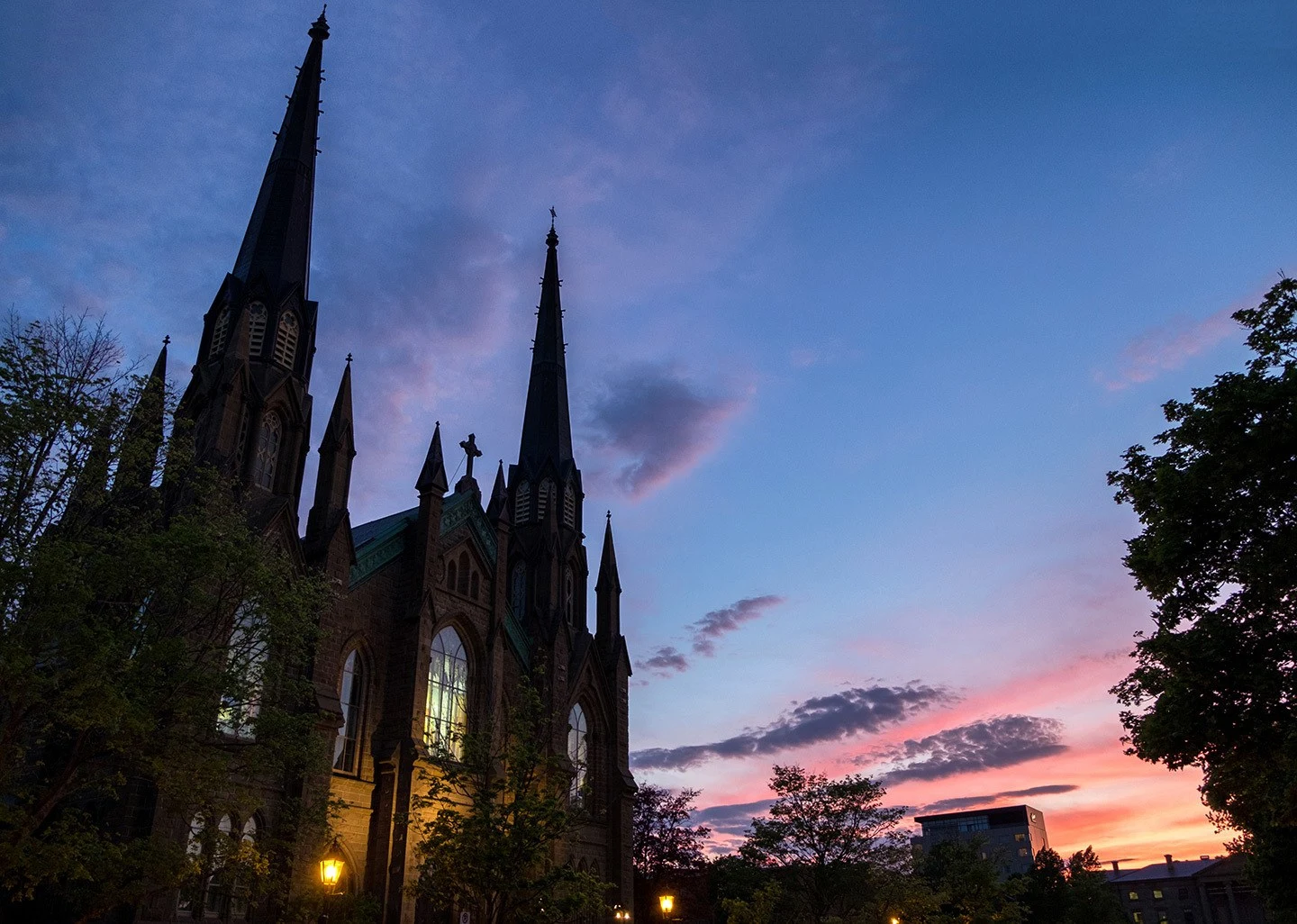 Saturday morning
The following morning, start the day with a tour of the historic and cultural highlights of Charlottetown, beginning with St Dunstan's Basilica on Great George Street. This is the fourth Catholic church on this site. The first two were made from wood, then a third cathedral built from stone burnt down in 1913 only six years after it was finished.
It was rebuilt bigger and better (and more fire-resistant) in 1919, with a Gothic design modelled on St Patrick's Cathedral in New York. It's been designated a National Historic Site and is a peaceful place to wander around, decorated with 300 figures of angels.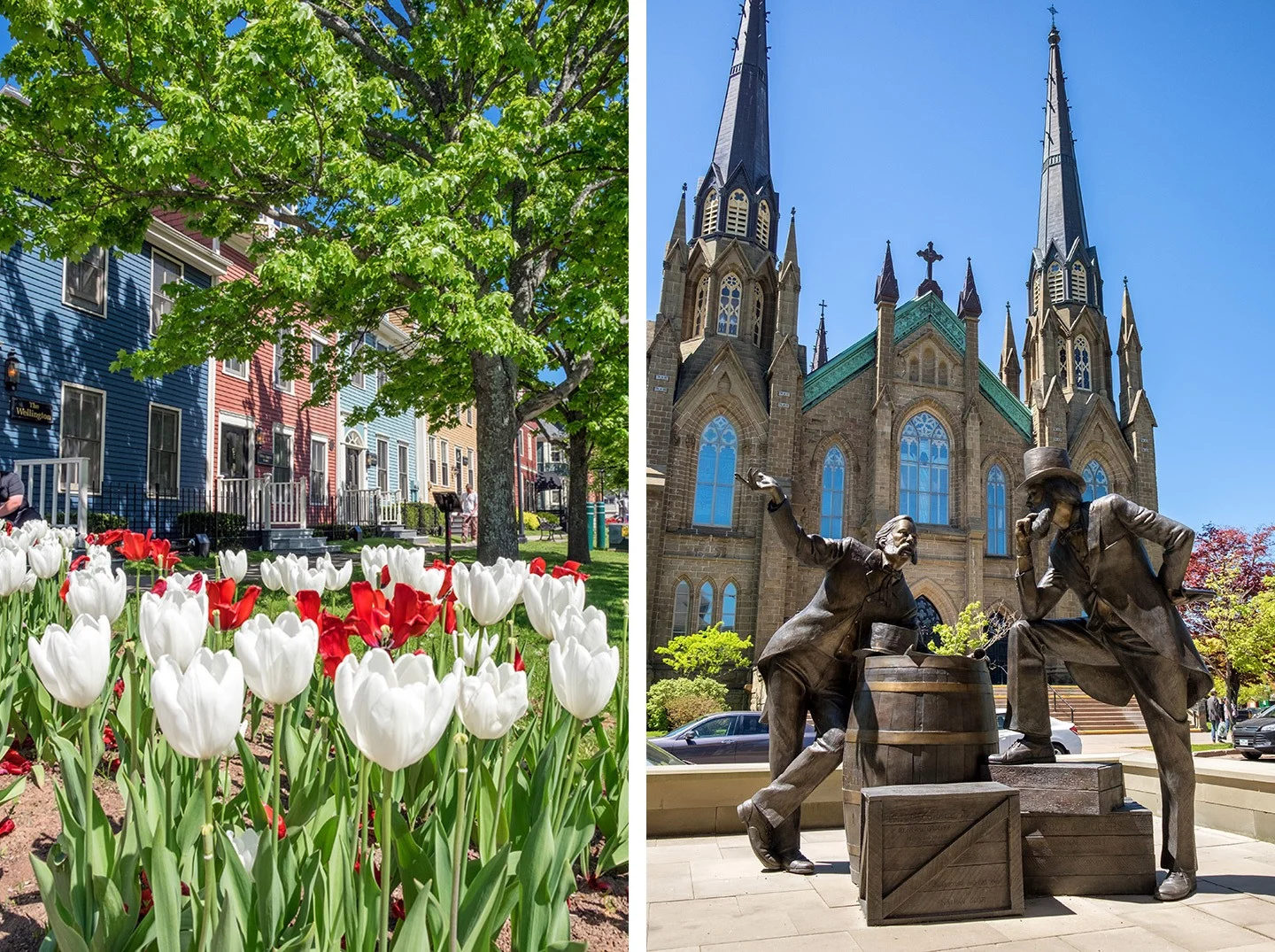 Next grab one of the best coffees in town from Receiver Coffee Co on Victoria Row, a hip, industrial-style café that wouldn't look out of place in London's Shoreditch.
Just across the street is the Confederation Centre of the Arts, an arts, culture and heritage centre with theatres, galleries and exhibitions stretching across a whole city block. Start with a visit to the Confederation Centre's Upper Foyer to find out about Charlottetown's part in the story of Confederation – the formation of the nation of Canada.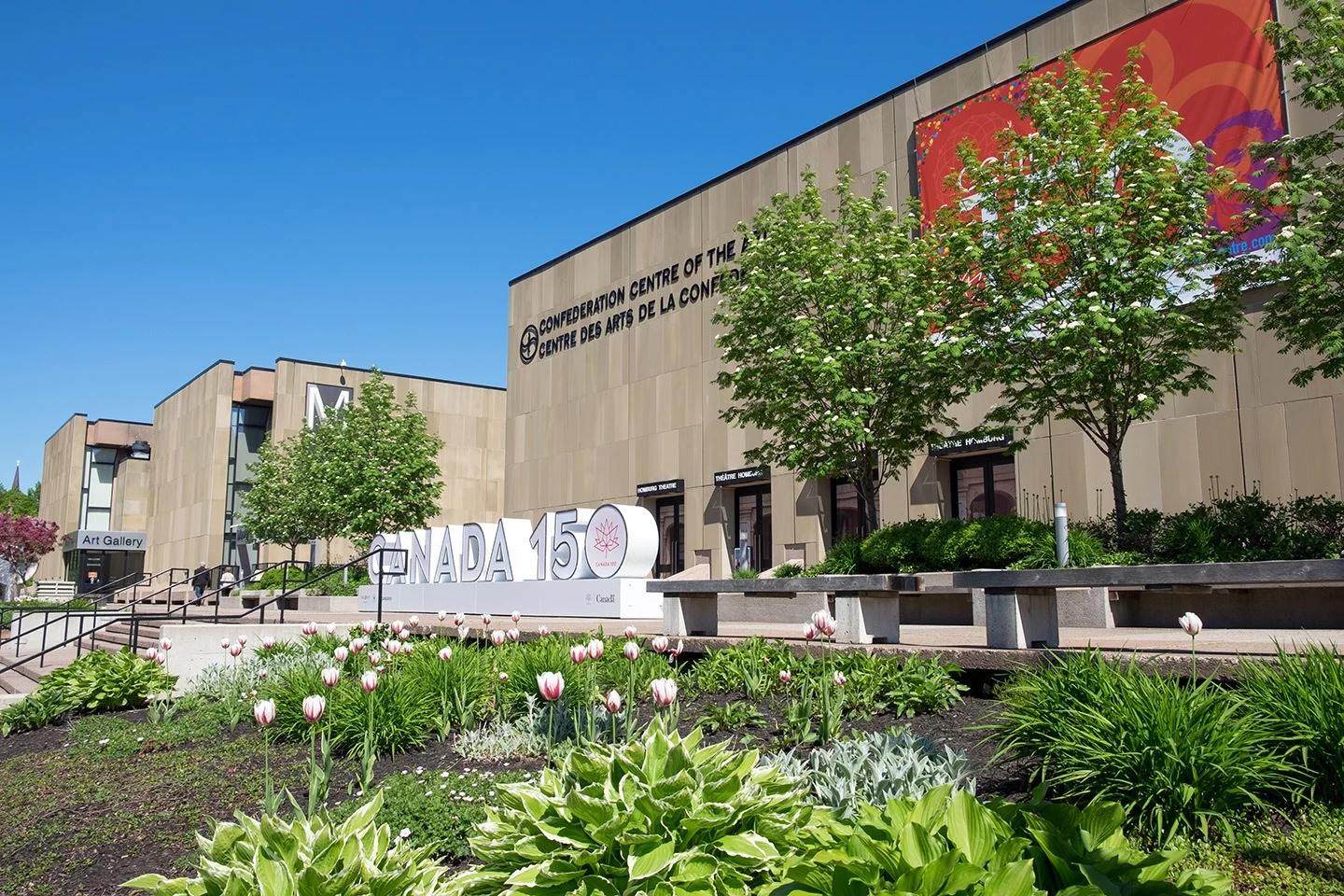 In 1864, delegates from the provinces of Nova Scotia, New Brunswick, Prince Edward Island and the Province of Canada (what is now Ontario and Quebec) met in Province House in Charlottetown and agreed to start the process of forming a union.
While Province House is being renovated, you can see a replica of the Confederation Chamber where the first meeting was held in the arts centre. There's also a film which explains what confederation meant and why the meeting was so important.
And if you're visiting Charlottetown in summer, look out for the Confederation Players strolling around the city streets. These costumed guides in 1860s finery lead walking tours that take you back in time to see what life was like in Confederation-era PEI.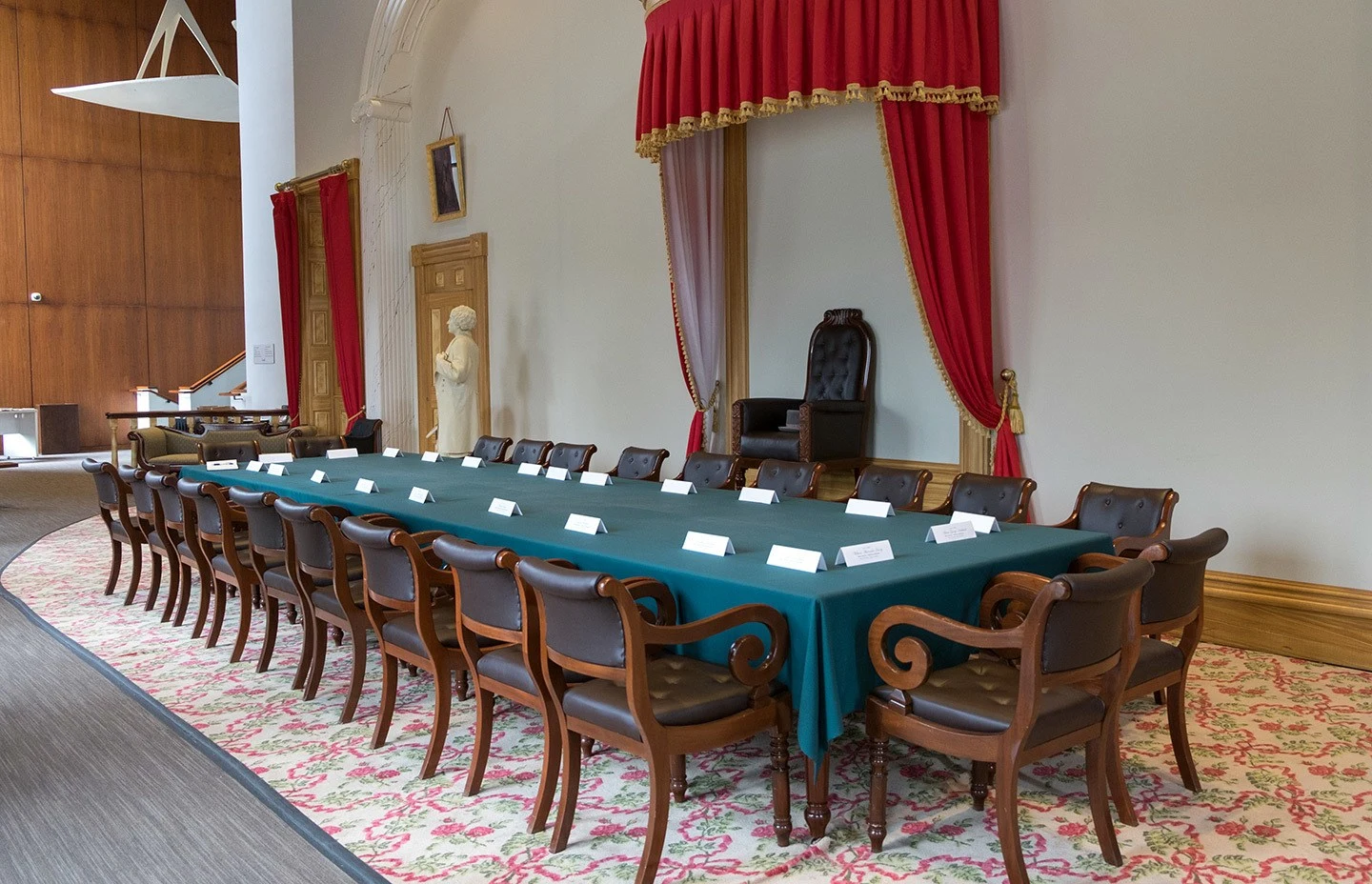 Next take a look around some of the Canadian artworks in the Confederation Centre's art gallery. There's a changing mix of exhibits from over 17,000 objects in their collection, with traditional paintings,sculptures and photographs alongside digital art installations.
Then take a 30-minute walk across the city to the Charlottetown Farmers' Market for lunch. The market features food producers from across the island, selling fresh produce and homemade delicacies, from Thai noodles and Mexican tacos to cupcakes and Dutch poffertjes. There are also stalls selling pottery, jewellery, soaps and wood carvings.
Saturday afternoon
After lunch, walk down to Victoria Park, Charlottetown's largest green space. Follow the boardwalk along the water's edge past Government House, a grand 1830s mansion that's the official residence of the Lieutenant governor of Prince Edward Island.
Call into Beaconsfield Historic House to find out Charlottetown's how well-to-do Victorian residents lived. The house was built for wealthy ship merchant James Peake in 1877, using the finest craftsmen and materials. It had 25 rooms, eight fireplaces and all the mod cons of the day, from running water and central heating to indoor toilets.
A decline in shipbuilding meant Peake had to sell the house after only a few years, and it was later a YWCA and nurses' home, before being restored and opened to the public.
Next carry on along the waterfront to the Confederation Landing, where the Fathers of Confederation first came ashore. The area around Peake's Wharf has changed a bit since then, with pretty pastel-coloured wooden buildings lining the harbour. There's often live entertainment on summer afternoons, and a selection of shops and restaurants.
Don't miss a stop at Cow's Creamery for ice cream. The company was founded in PEI and now sells its deliciously creamy ice cream all across Canada and beyond. You can choose from their cow pun flavours (my fave was the Wowie Cowie with vanilla ice cream, toffee, chocolate flakes and crunchy bits) and pick up cow-themed merchandise.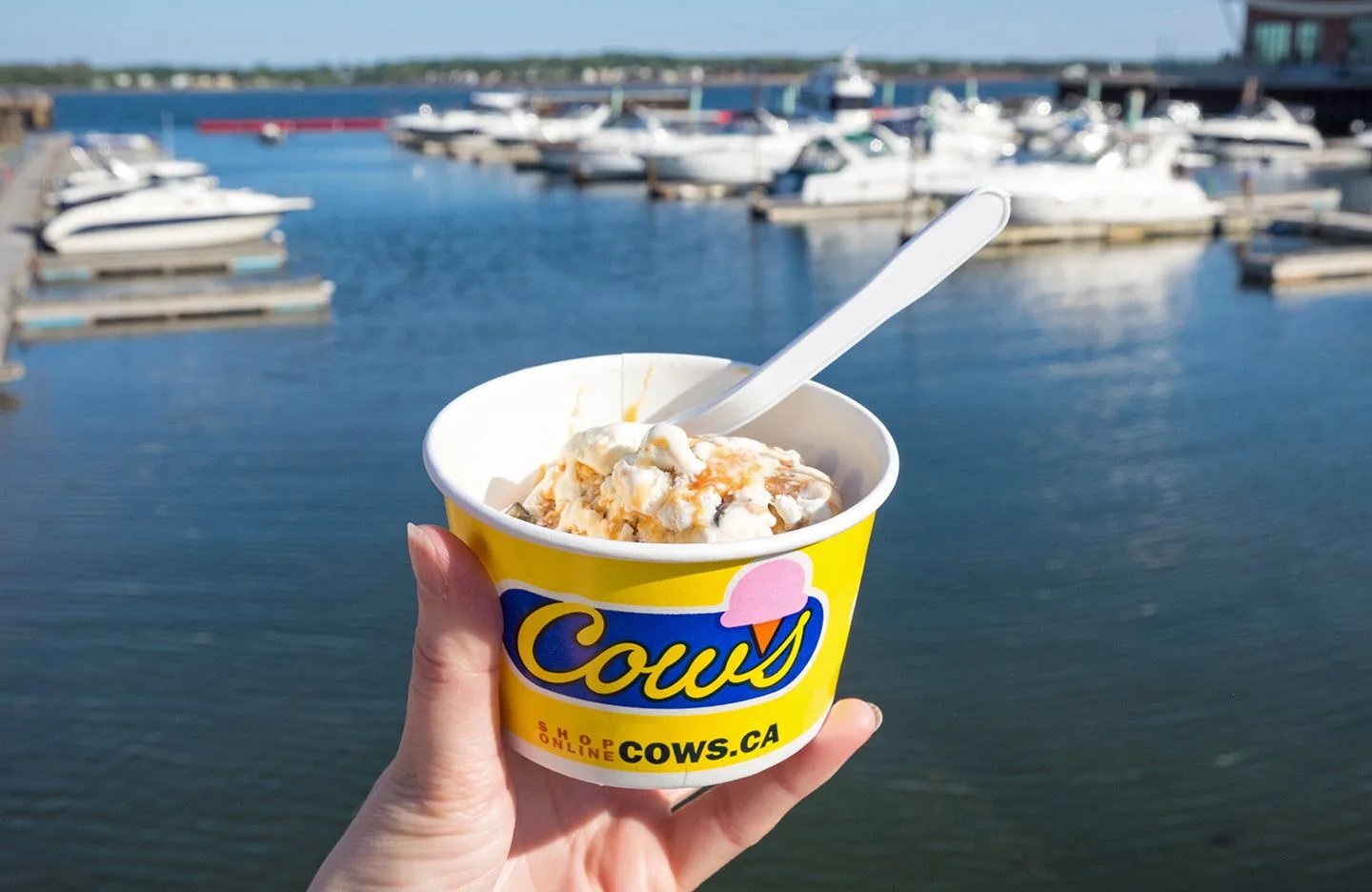 Then have an early dinner at Piatto Pizzeria and Enoteca, an Italian kitchen and wine bar on Queen Street which serves antipasti and pizzas, made to an authentic 200-year-old Neapolitan recipe certified by the Associazione Verace Pizza Napoletana.
Then head back to the Confederation Centre for a performance of Anne of Green Gables the Musical. This musical adaption of the much-loved book by local author Lucy Maud Montgomery was performed here every year for over 50 years, but is now shown every two years (next showing July–September 2024 to celebrate Montgomery's 150th birthday).
If you miss it then there's also Anne & Gilbert: The Musical at the Florence Simmons Performance Hall from May to October, for another take on the Green Gables story. Or otherwise check out one of the other shows at the Confederation Centre.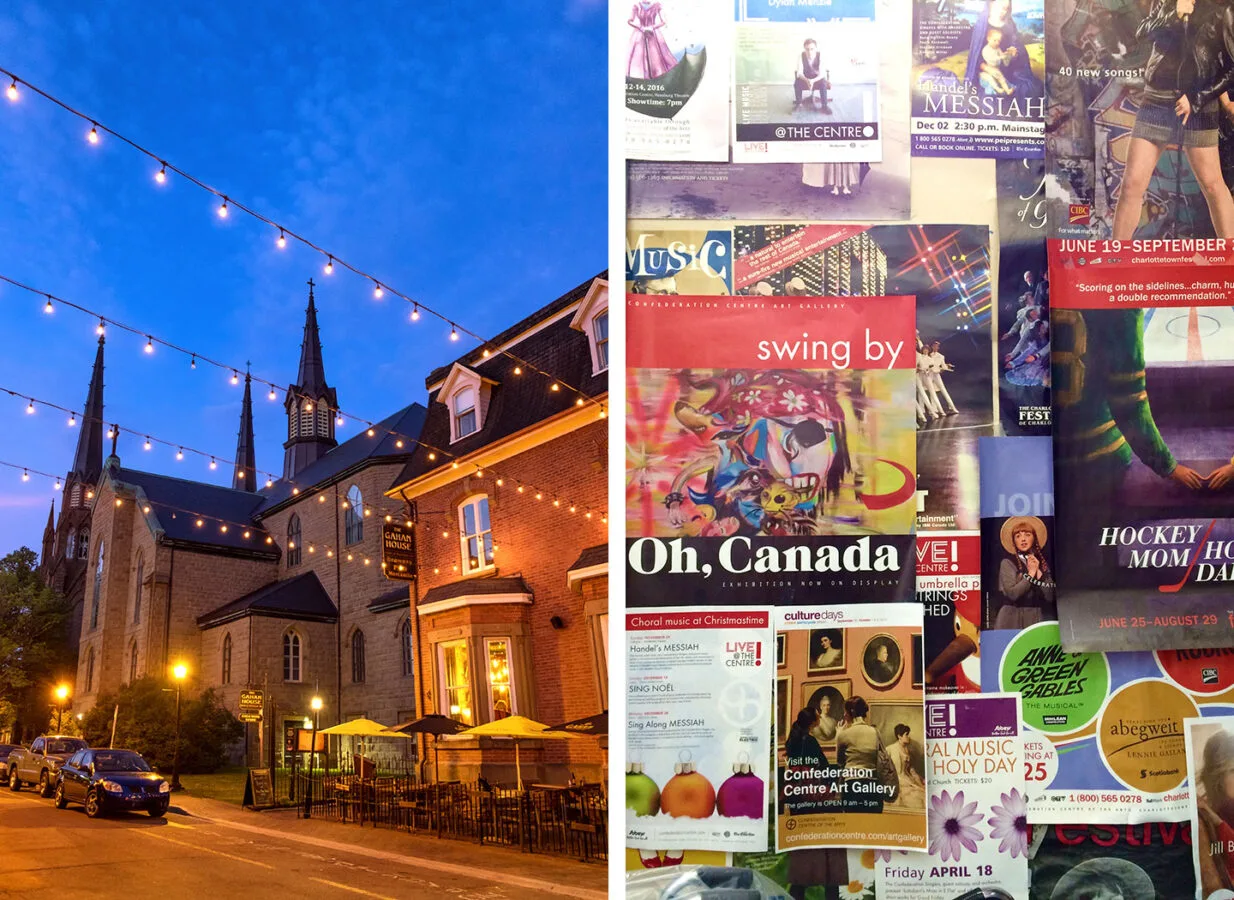 Sunday morning
The next day, blow off any cobwebs with a morning cycle ride. The Confederation Trail runs for 270 miles right across the island and is part of the Trans Canada Trail – the world's longest recreational trail. It's an old railway line so there aren't many hills to tackle.
You can hire a bike from Outer Limits Sports (from C$39.99 for a full day) and choose your route. A spur connects Charlottetown to the main trail, and it doesn't take long to get out among the island's lush, green countryside. And if you want to cover more ground you could hire an ebike, or arrange a one way transfer with the bike shop.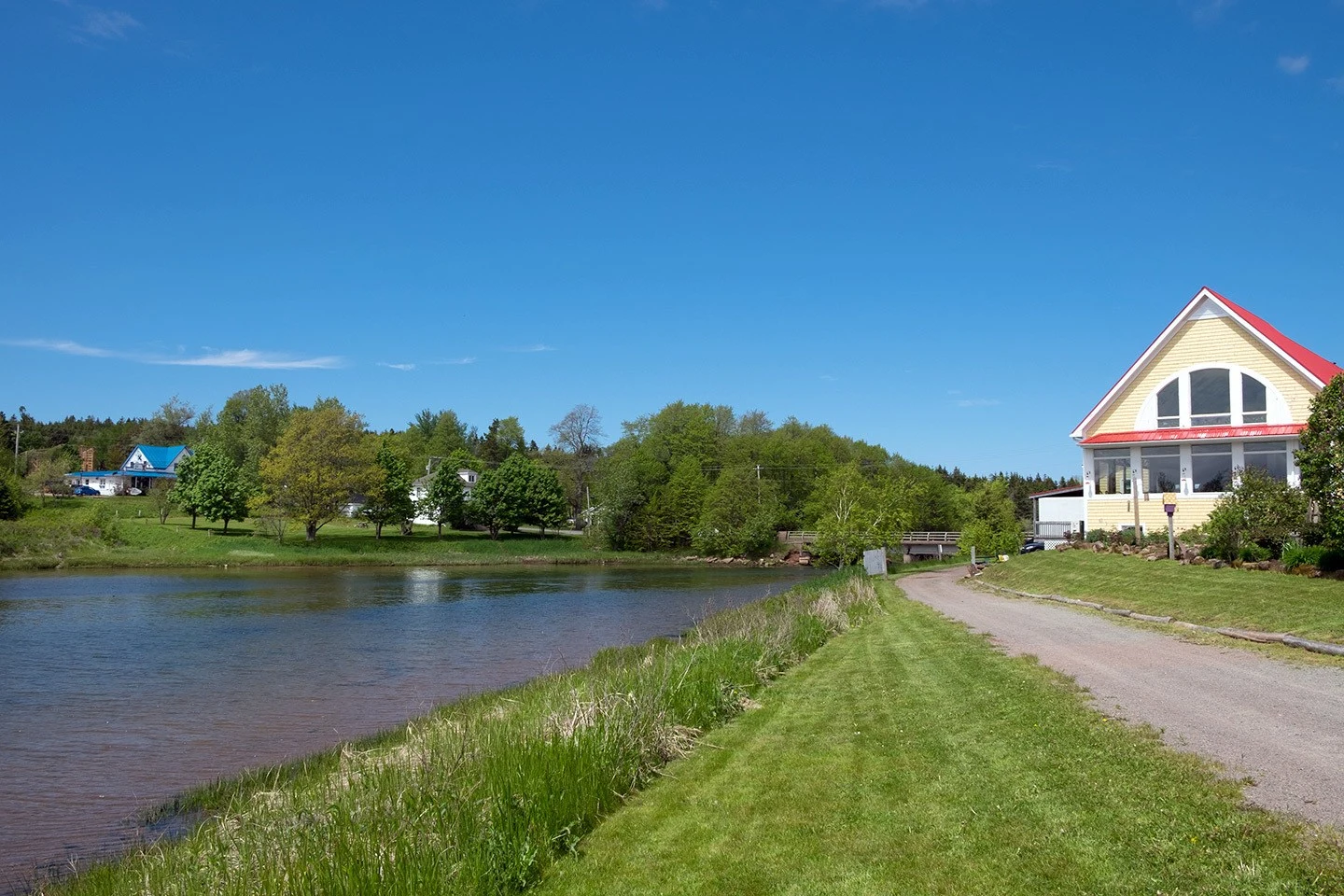 Sunday afternoon
Back in the city, refuel with lunch at Dave's Lobster in Peake's Wharf. This small chain specialises in lobster rolls, with branches in Cavendish and Halifax too. They use fresh local lobster served cold with mayonnaise and celery, or hot with butter, lemon and garlic (or a 'half and half' if you fancy a bit of both), plus chips or coleslaw and dill pickles.
Then finish your weekend in Charlottetown with a wander around downtown's shops and galleries. There's a range of independent boutiques selling antiques, art, jewellery and knitware. Some of our favourites are Crow's Nest for local pottery and candles, Kuriosities for sand-print jewellery, and the PEI Crafts Council for handcrafted products.
And there a few Anne of Green Gables-themed shopping spots too – Anne of Green Gables Chocolates (where you can pick up a packet of PEI's quirky speciality chocolate-covered potato chips) and the Anne of Green Gables Store for everything else Anne-related.
Or if you're visiting Charlottetown between July and September, you can head out onto the water on a seal-watching boat tour. Afternoon tours depart from Peake's Quay at 2pm and take you out to Governors Island with its colony of grey and harbour seals.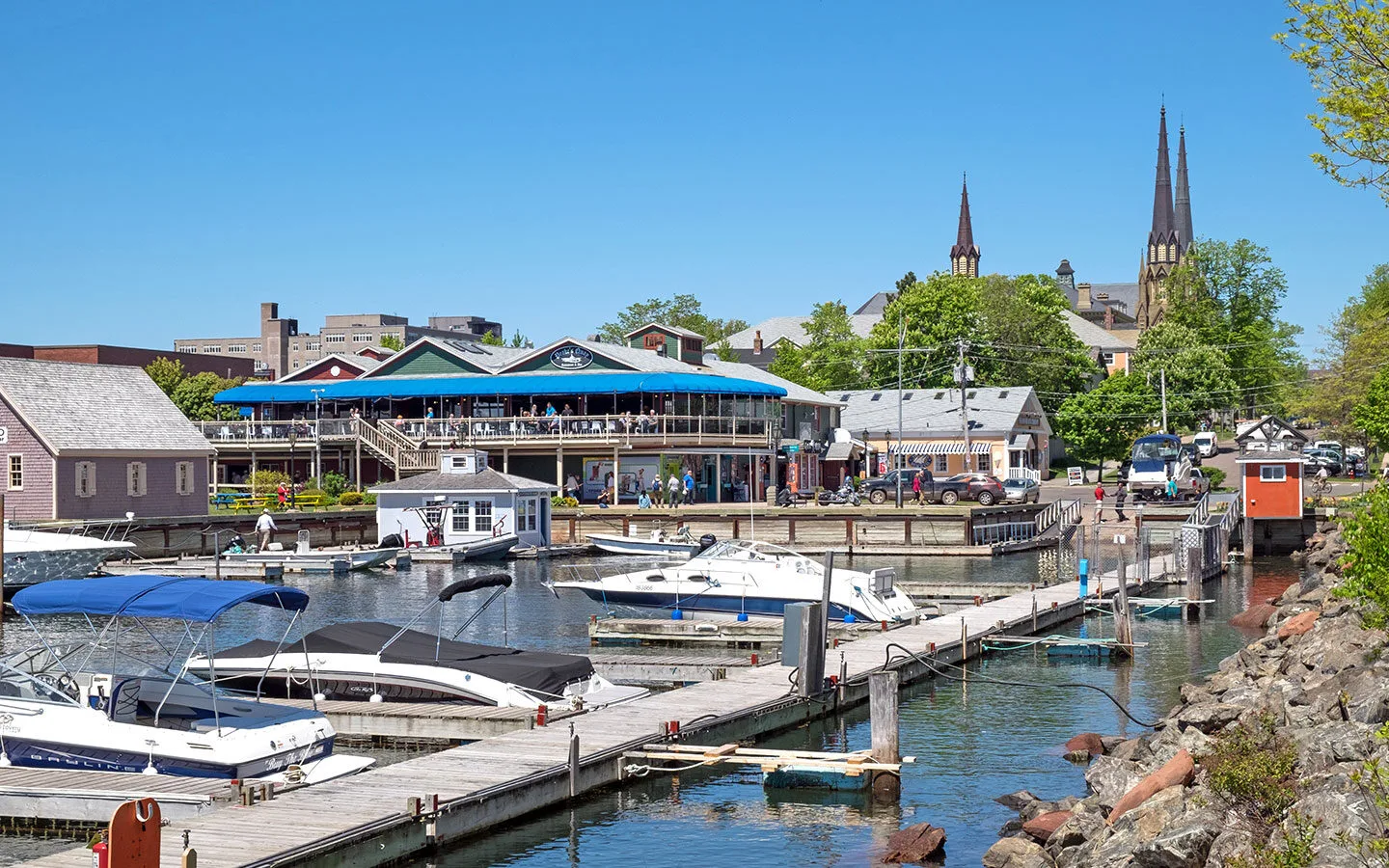 Map of things to do in Charlottetown, PEI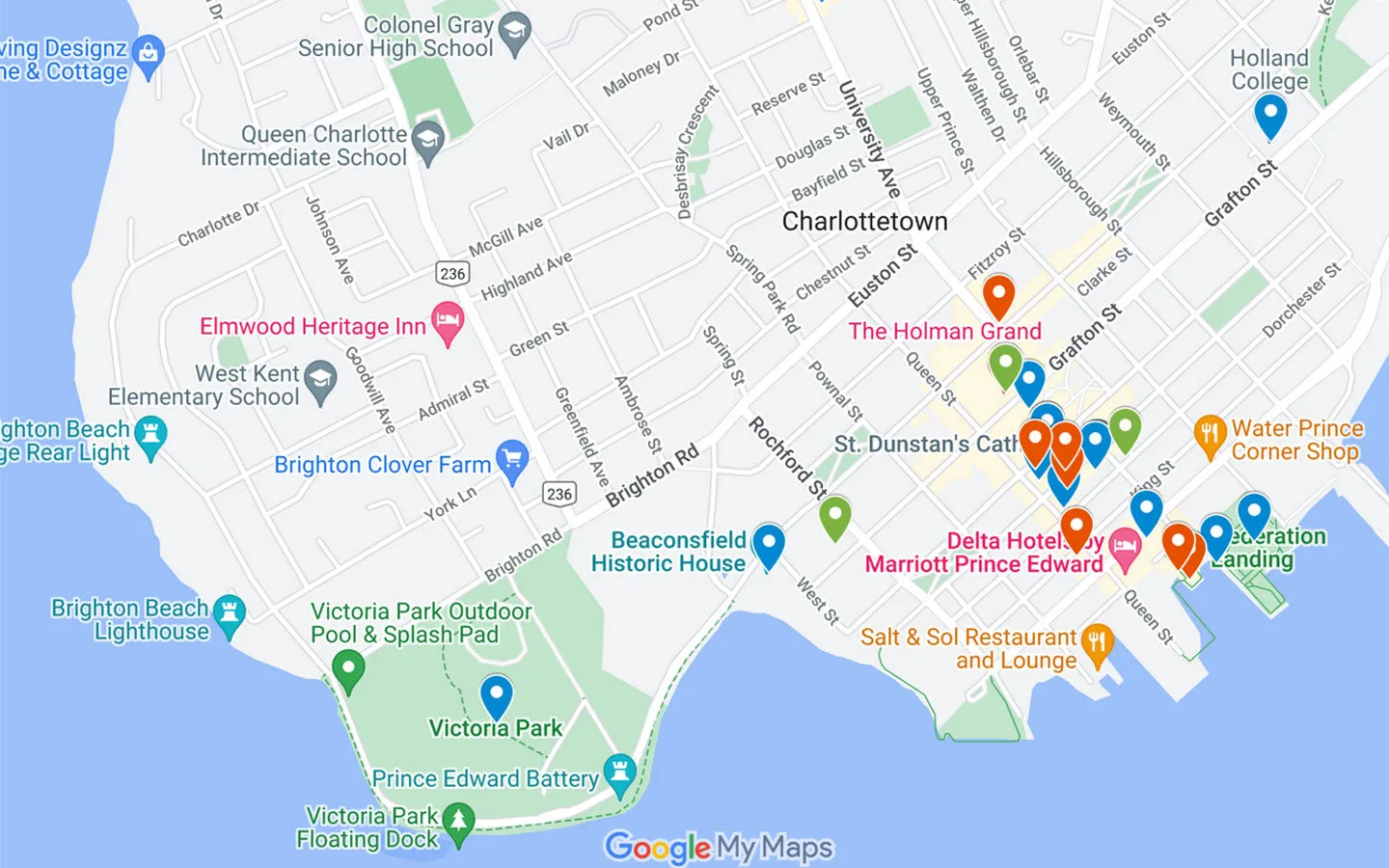 The details
When to visit Charlottetown
Prince Edward Island has a continental climate, which is moderated by the waters of the Gulf of St Lawrence. There's a short peak, summer season during July and August, when average high temperatures sit around 23ºC (73ºF), but this is busiest and most expensive time to visit. June and September are still warm but tend to be quieter.
Fall sees beautiful autumn colours and the PEI Fall Flavours festival, with average highs around 12ºC (54ºF) in October. Spring temperatures are similar but it tends to be a bit drier than in the autumn, with spring lobster season from May to June.
Winter in Prince Edward Island is quiet, cold and snowy. Daytime high temperatures in January average -3ºC (27) and nighttime lows -10ºC (14ºF), but the wind can make it feel colder. There's usually around 290cm of snow a year, peaking in February.
How to get to Charlottetown
Charlottetown's airport is 6km north of the city centre. There are only flights from Canadian airports so if you're travelling from further afield you will normally have to change in Toronto or Montreal. A taxi to the city centre costs around C$20.
If you're travelling by car, you can also get to Prince Edward Island using the 12.9km-long Confederation Bridge. It runs across the Northumberland Strait between Cape Jourimain in New Brunswick and Borden-Carleton in PEI, 55km west of Charlottetown. Or there are ferries connecting PEI with Nova Scotia and the Îles de la Madeleine.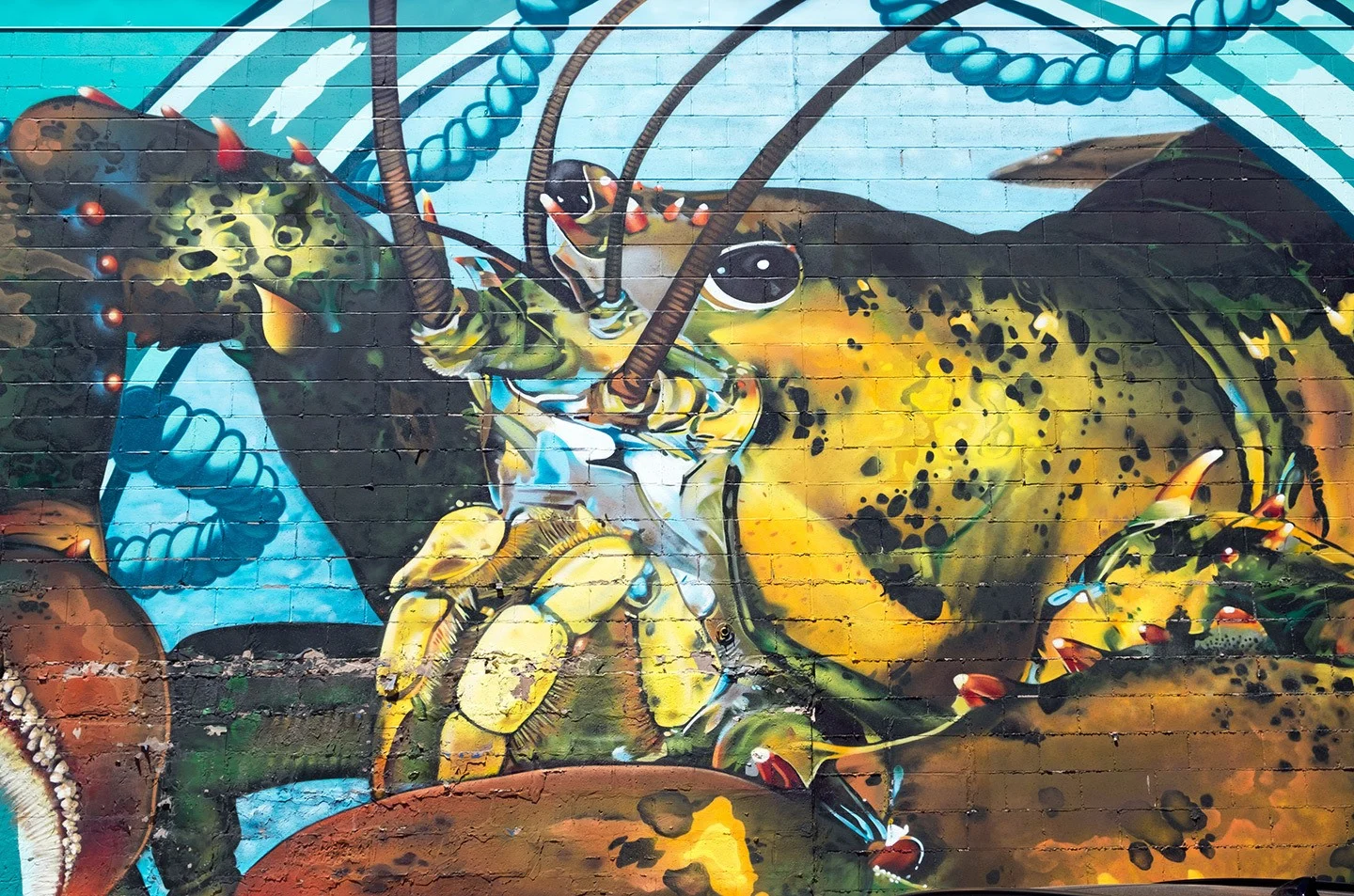 Where to stay in Charlottetown
The Great George Hotel* is located on a street where Canada's founding fathers once walked (there's a statue of two of them outside). The main building dates from the 1840s, with a cosy lounge with open fire and evening drinks reception. Its 54 rooms are spread across different buildings, so each is unique, with antique furniture and warm décor.
The 10-storey Holman Grand* has 80 modern, minimalist rooms and suites, with great views over Queen's Square and Charlottetown Harbour from the upper floors. The hotel is connected to the Confederation Centre of the Arts so it's easy get to all the city attractions. And there's a guest gym, indoor pool, hot tub and grill restaurant.
Or Harbour House* is a 21-room hotel a few minutes from Victoria Park. There's a warm welcome and a tasty breakfast, with vegan and gluten-free options. Some rooms have kitchens, balconies and whirlpool baths, or there are budget-friendly 'modest' rooms.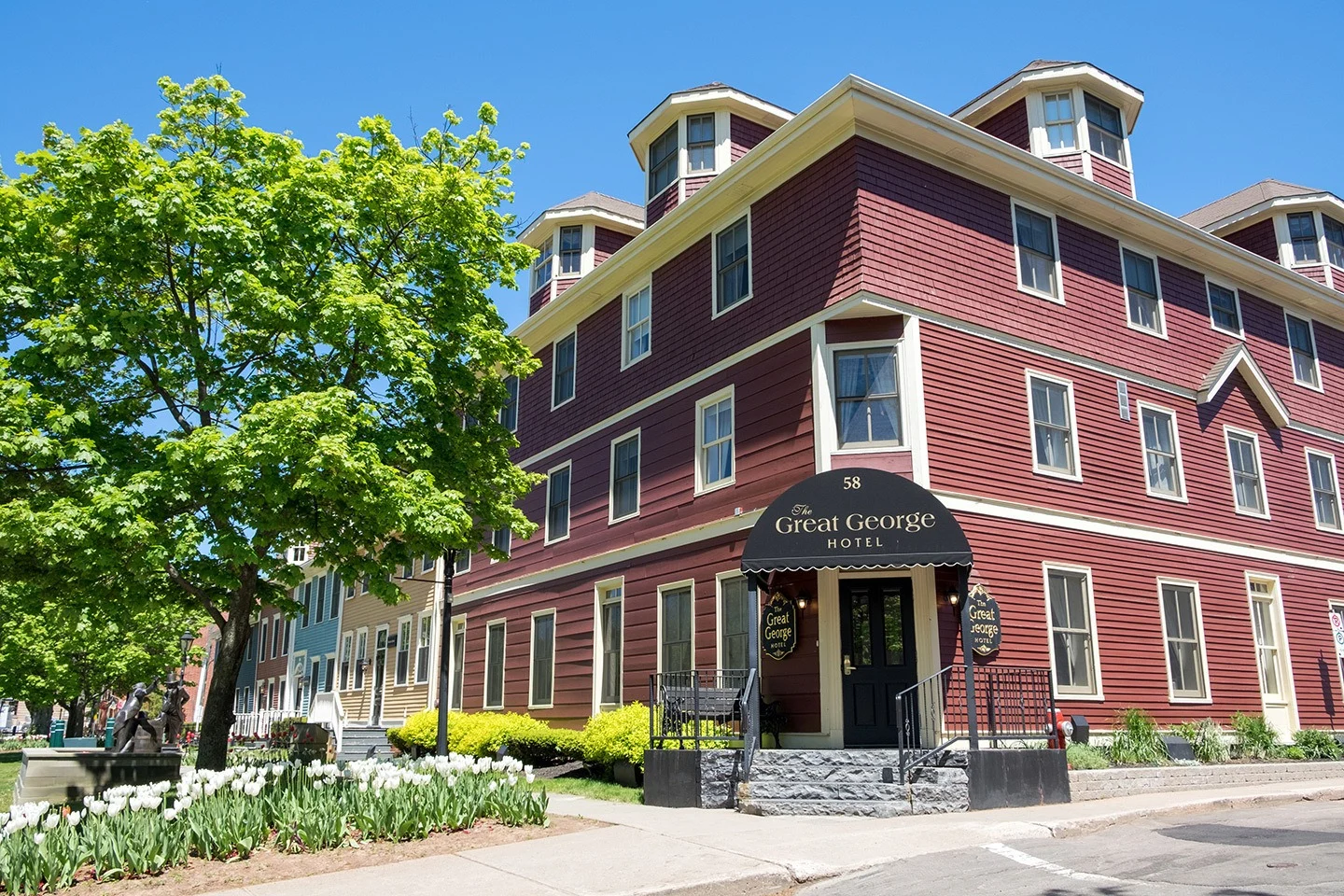 Save for later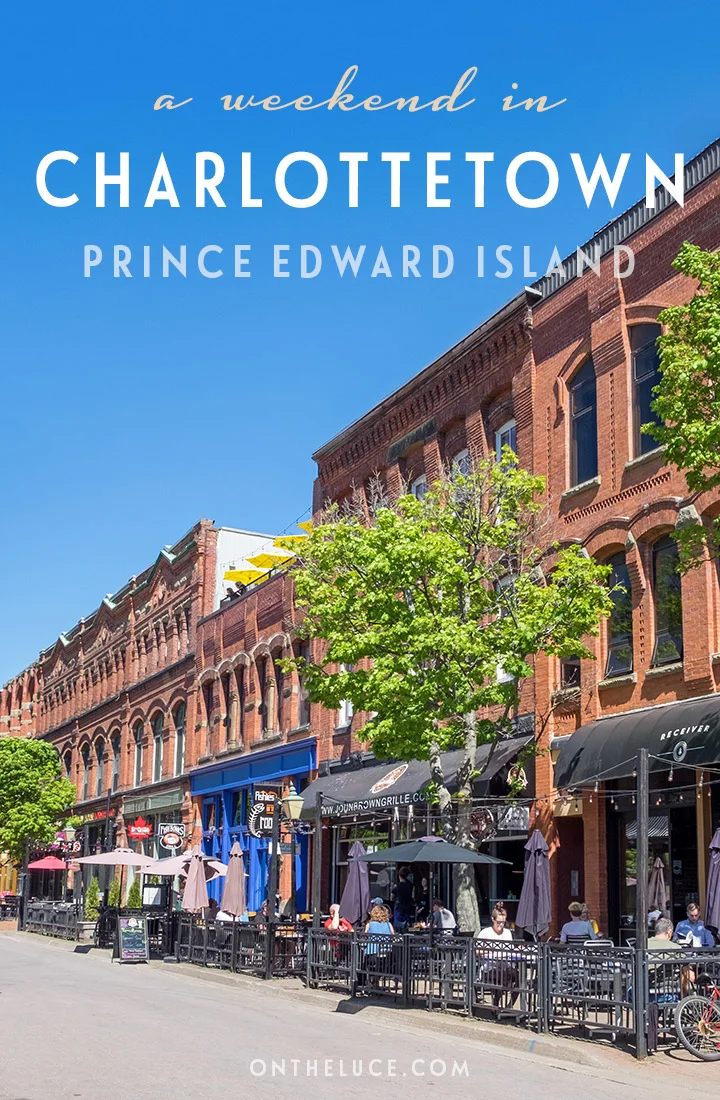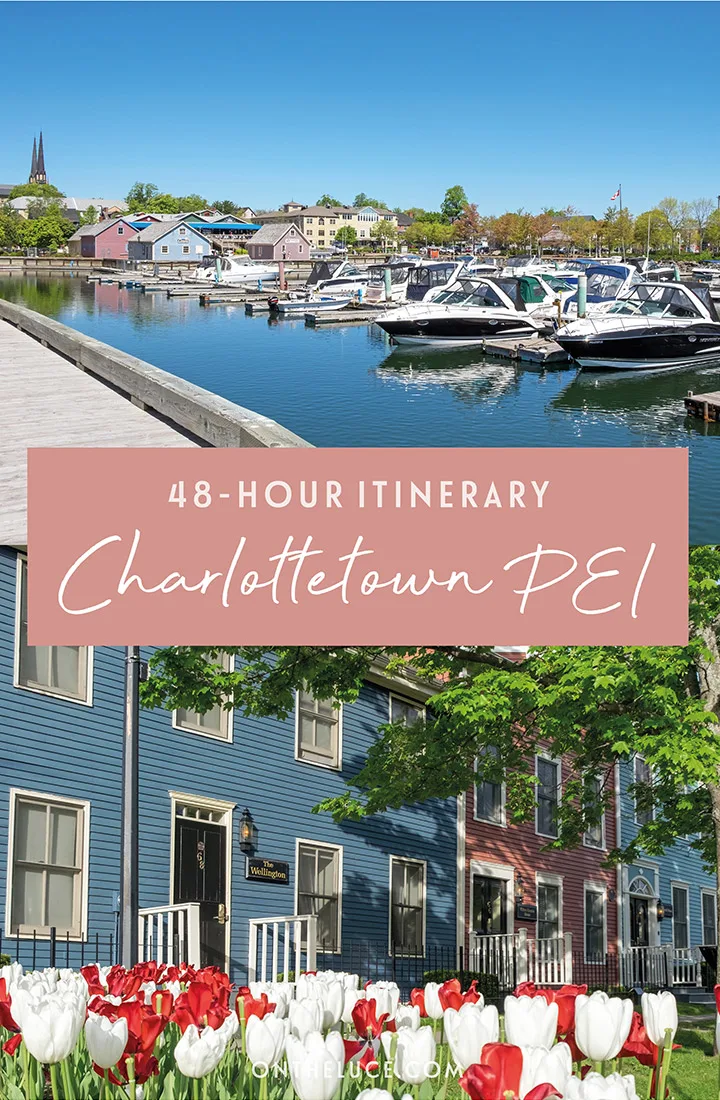 You might also like