The island of Guadeloupe is a little piece of France in the Caribbean, with boules, beaches and beautiful views. But is Guadeloupe expensive to visit? This budget post breaks down the costs of a seven-night trip.
* This site contains affiliate links, where I get a small commission from purchases at no extra cost to you.
Escaping a cold grey winter for a week of Caribbean sun is the dream. But with peak prices in winter and a reputation for luxury, it's unlikely to be a cheap holiday. You can bag a bargain winter sun package to the Dominican Republic or Jamaica. But what about more unusual islands? Like Guadeloupe, a French overseas department in the Caribbean.
Do you end up paying a premium if you're looking for somewhere different, or does being a bit off the beaten track mean you avoid tourist prices? To show how expensive Guadeloupe is, here's a budget breakdown for my 7-night trip to the island, with costs for accommodation, transport, activities and food to help you plan your own trip.
Note: these costs are based on my mid-range travel style – keeping costs down where I can to splash out on special experiences. This post was first published in 2018 but prices have been updated where possible to costs as of November 2023.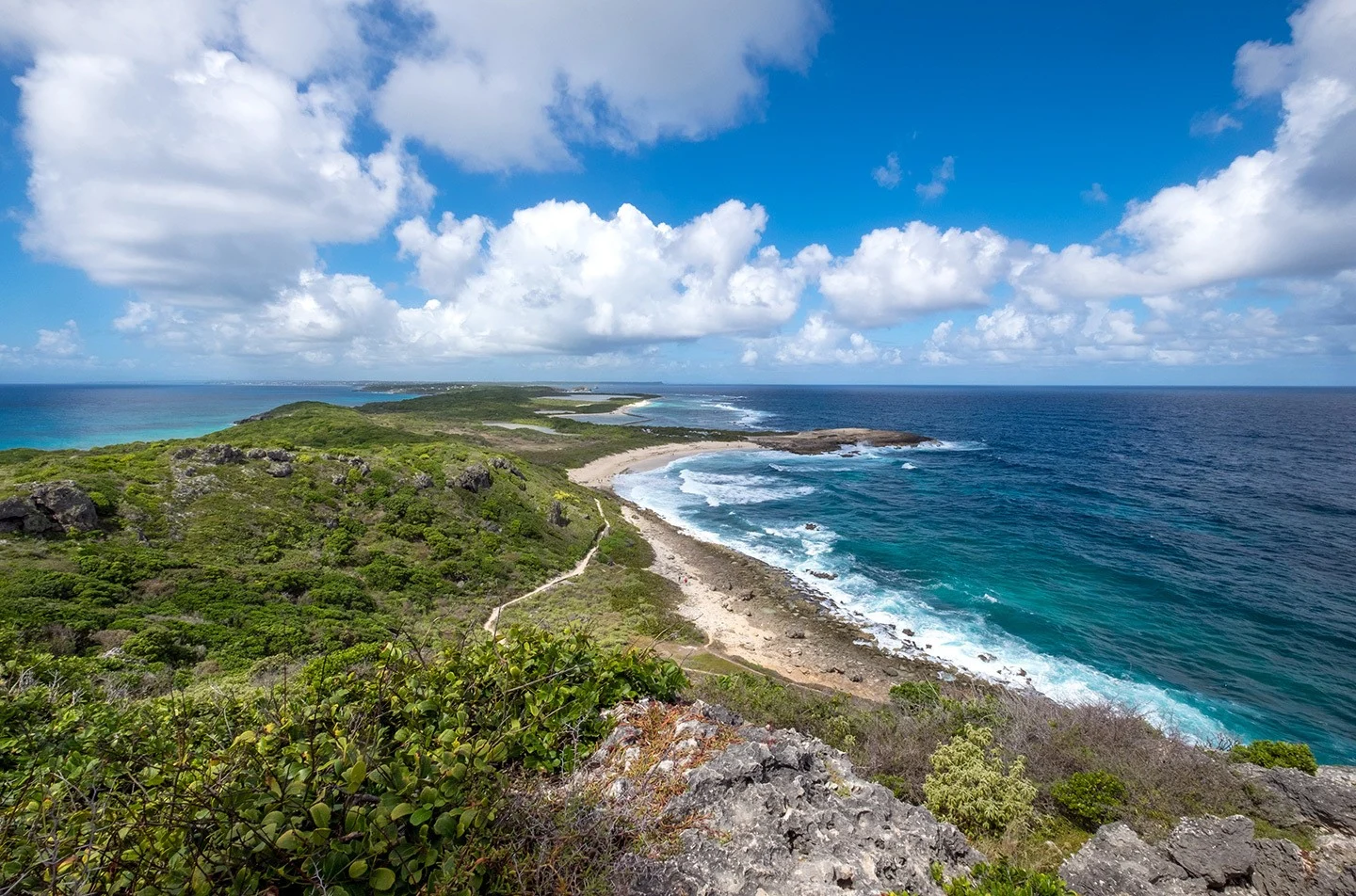 How much does accommodation in Guadeloupe cost?
With its array of luxurious hotels, the Caribbean isn't exactly known for budget accommodation. So a place to stay is the biggest expense when visiting Guadeloupe. There are a few resort hotels on the south coast of Grande-Terre, but most of the accommodation in Guadeloupe is a mixture of guesthouses, villas and apartments.
We were travelling as a group of three so it worked out better value to rent self self-catering accommodation – which also meant we could cook some of our own meals. We split our time between two locations so we could see more of the island, with four nights in more developed Grande-Terre and three nights in quieter, more rugged Basse-Terre.
Our first stop was a two-bedroom apartment in Sainte-Anne in Basse-Terre. It had a large lounge and a little balcony overlooking the street, in a convenient location three minutes' walk to the beach and the closest supermarket. The apartment cost €688/£602/$716 for three people for four nights in January (including AirBnB fees).
Our second stop was a super-cute cabin, in a peaceful location just outside the village of Saint Claude in the hills of Basse-Terre. It was small but perfectly formed – and beautifully decorated – with one bedroom downstairs and an open-plan loft with two more beds, and was surrounded by tropical gardens. Three nights cost €485/£425/$504.
Accommodation total: €391/£342/$407 per person – €56/£49/$58 a night each.
How much is transport in Guadeloupe?
There is a limited bus service around the islands, but we wanted to do a lot of exploring so it was easier to hire a car. Car hire isn't particularly cheap in Guadeloupe as supplies are limited. We got a few quotes from local car hire companies but ended up going with Europcar as their prices were reasonable and they had an office at the airport.
An 'economy' car (a 1-litre Seat Ibiza) cost €340/£298/$353 for seven nights. We could've done with a bit more power in the hills, but it was cheap to run. We covered most of both islands and only filled the petrol tank up once, costing €41/£36/$43.
I haven't included flight costs as they vary so much depending on where you're coming from. From the UK, you usually have to go via Paris to reach Guadeloupe. Our cheapest route was to book separate flights from Birmingham to Paris (€143) and Paris to Point-à-Pitre (€400 with Air France – though we got a refund because of delays).
Prices have risen since the pandemic, but you can get flights from Paris to Guadeloupe with budget airlines Air Caraibes and Corsair from €600 return. Or from the US you can fly direct to Guadeloupe from New York with Jet Blue for $330, or from Miami with Air France for $500. There are also ferries from Martinique and Dominica.
Transport total (excl flights): €127/£111/$132 per person – €18/£16/$19 a night each.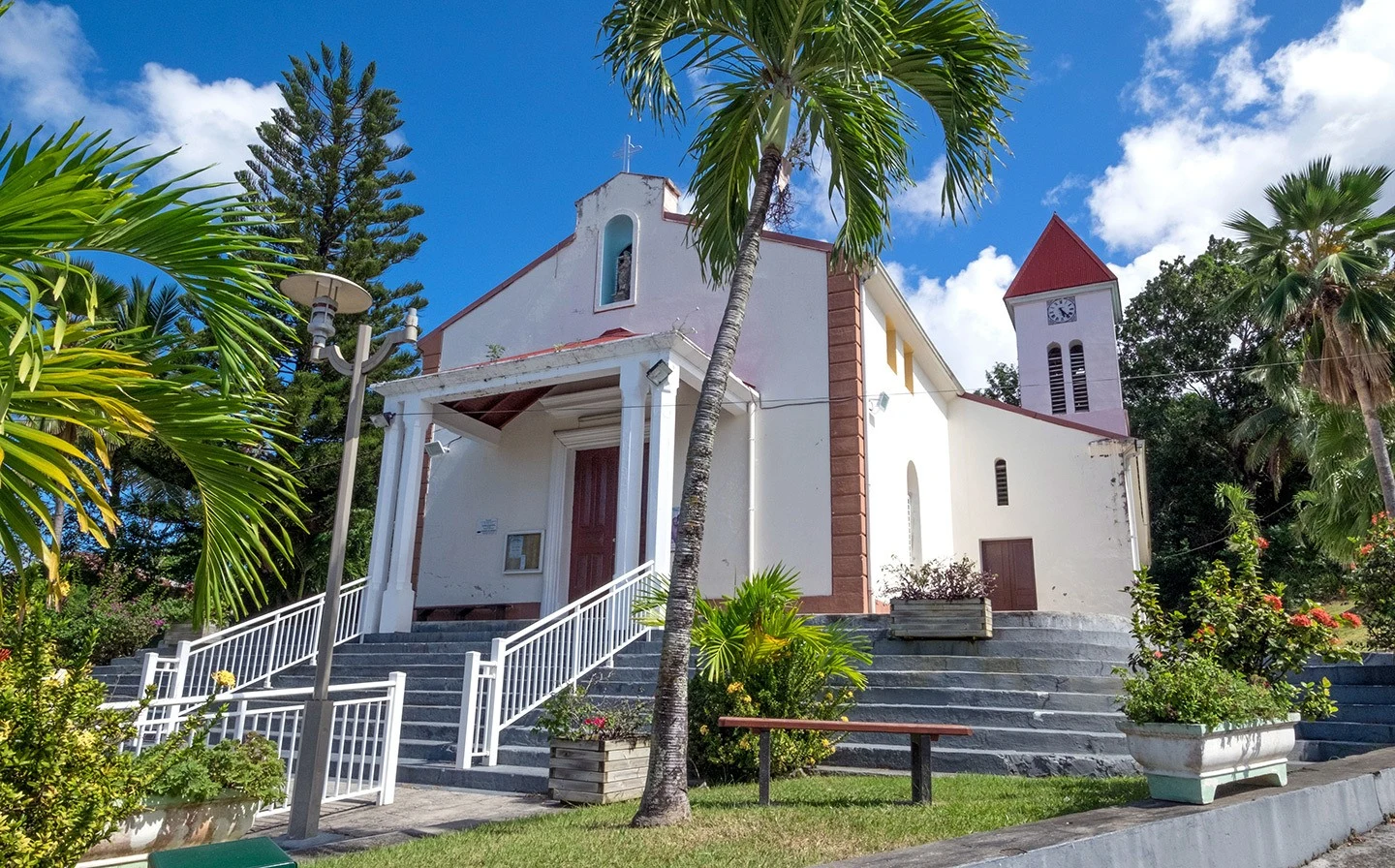 What's the price of activities in Guadeloupe?
The Caribbean is all about the sun, sea and sand – so you could easily get away without spending much on activities while you're visiting Guadeloupe. Mostly we spent time on the beach, did a few road trips around the islands, took a free tour of a rum distillery, went walking in the hills in Basse-Terre and hunted out Death in Paradise locations.
We did pay an entry fee at a couple of places – the Deshaies Botanic Gardens and Guadeloupe Zoo cost around €16/£14/$17 each. And there was a €4.40/£4/$4.50 entry fee for the walking paths to the Chutes du Corbet waterfalls, so still not a lot.
Activities total: €36.40/£32/$38.50 per person – €5/£4.50/$5.50 a night each.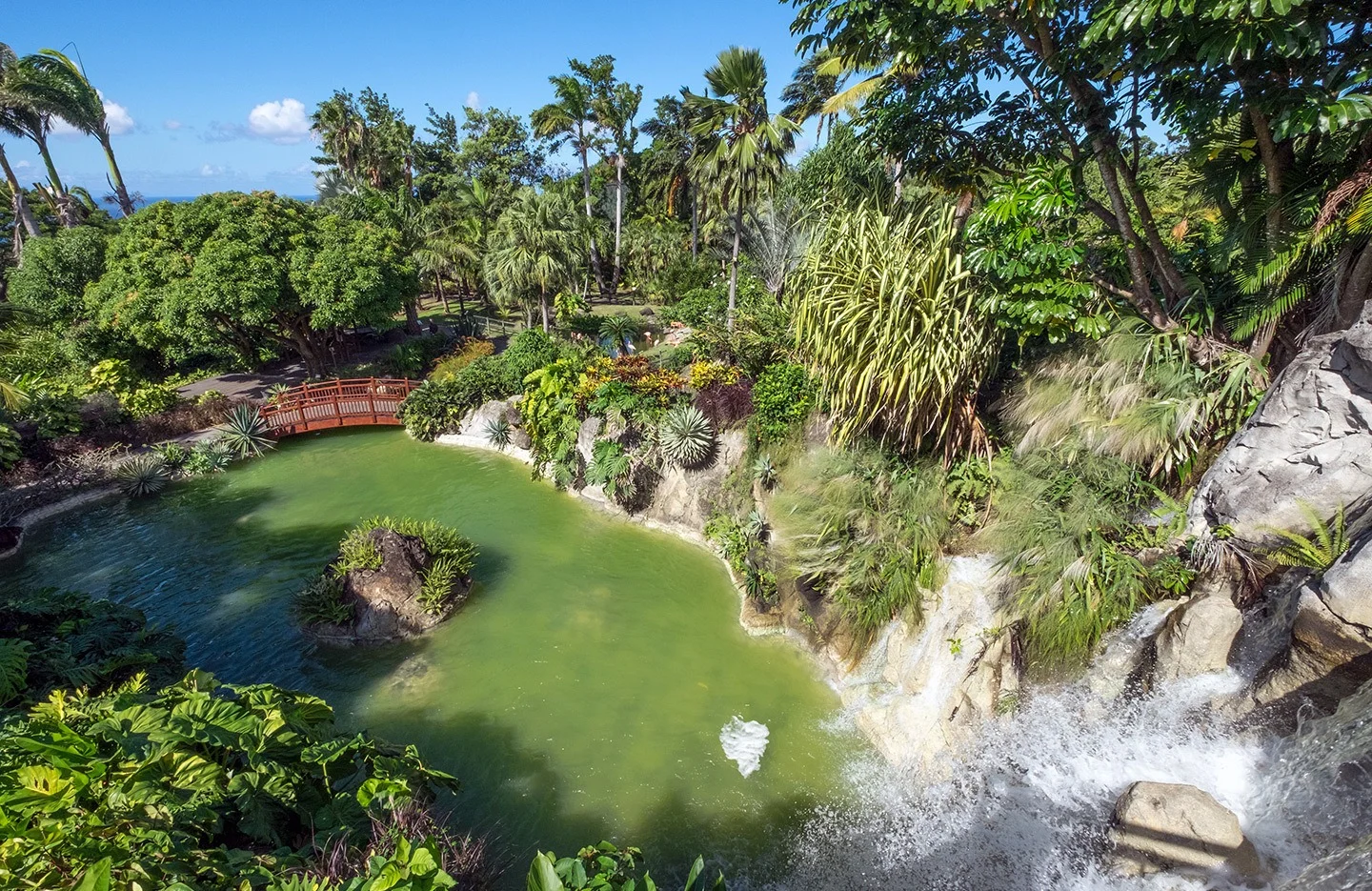 What does food and drink cost in Guadeloupe?
After my trip to the Seychelles I was expecting island life to equal expensive food and drink, but Guadeloupe was nowhere near as bad. We had kitchens in both places we stayed so we could mix up eating out and self-catering. Supermarket prices (including wine) were similar to what you'd pay in France, plus there were markets selling local fruit and veg.
We usually ate out at lunchtimes and made breakfast and dinner – partly because our second cottage was down a tiny winding road so we tried to avoid driving at night. And in Saint-Anne most restaurants were strangely open for lunch and closed in the evenings.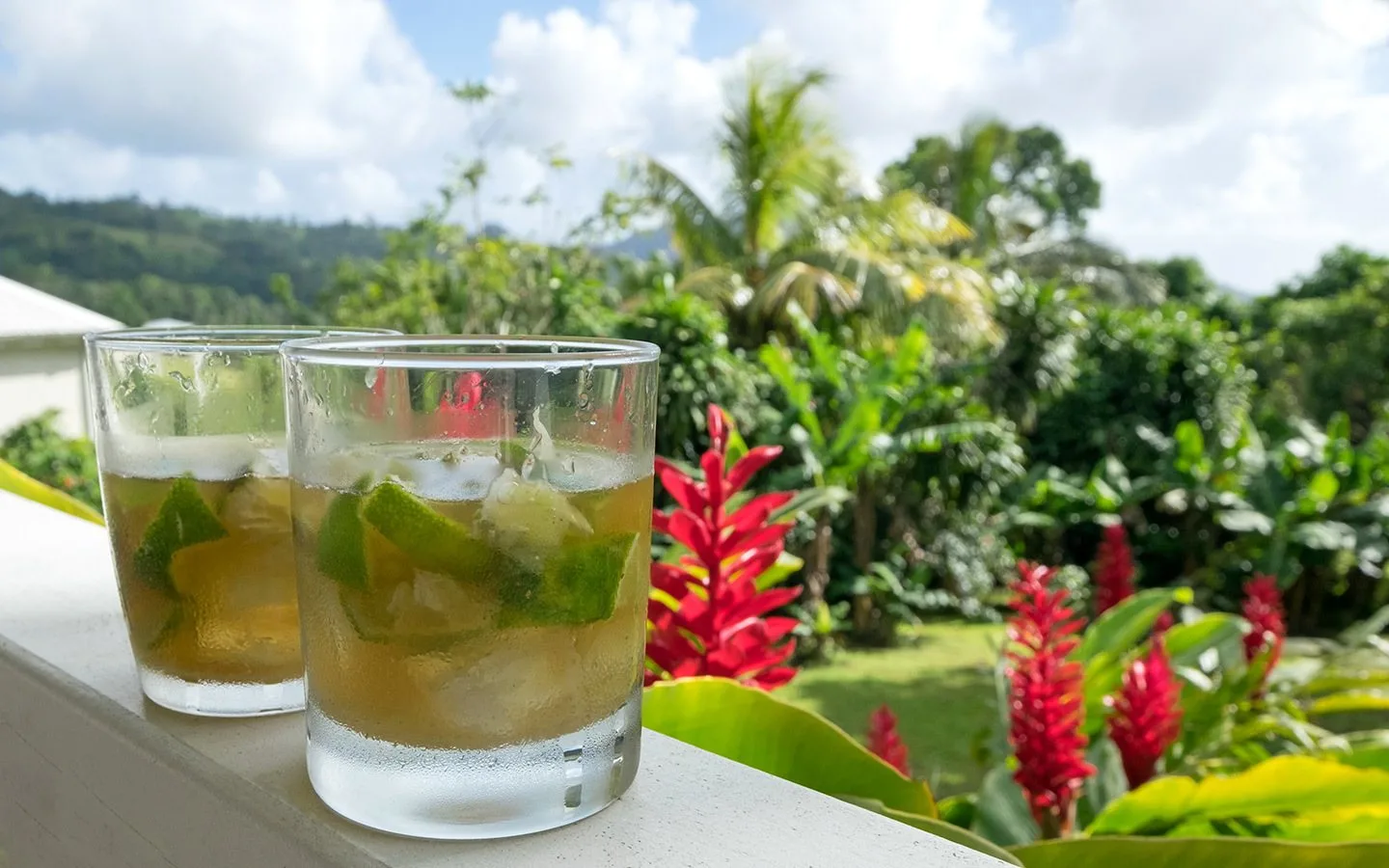 Between the three of us we spent €160/£140/$166 in the supermarket plus €24/£21/$25 at the bakery and fruit stall. Lunches out normally cost around €12–€15 per person for one course plus a drink, though we did have a really good seafood meal in Deshaies one day which cost a total of €80. Altogether we spent €169/£148/$175 on eating out.
Of course there were a few rum cocktails in there too, with a total of €88/£76/$90 spent on drinks. Both places we stayed left us a bottle of local rum and limes so we could make our own ti' punch, we also bought a bottle for €13/£11/$13 from the distillery. A (pretty strong) cocktail from a beach bar cost around €8/£7/$8 or a Carib beer €4/£3.50/$4.
Food and drink total: €147/£128/$152 per person – €21/£18/$22 a night each.
The grand total
So, is Guadeloupe expensive? Not hugely. The overall cost of our seven-night trip in January came in at €701/£613/$730 per person. This works out at around €100/£88/$104 per person per night. That doesn't include flights (with them my total spend was £1090), but it's still not a bad price for a week in the Caribbean in high season.
I expected our DIY Caribbean trip to be pricier than a package, so I had a look at prices for the same dates next January. All-inclusive resorts in the Dominican Republic started from £1280 per person for a week including flights, so we managed to beat that – with a lot more flexibility. So it shows you can go independent in the Caribbean on a budget.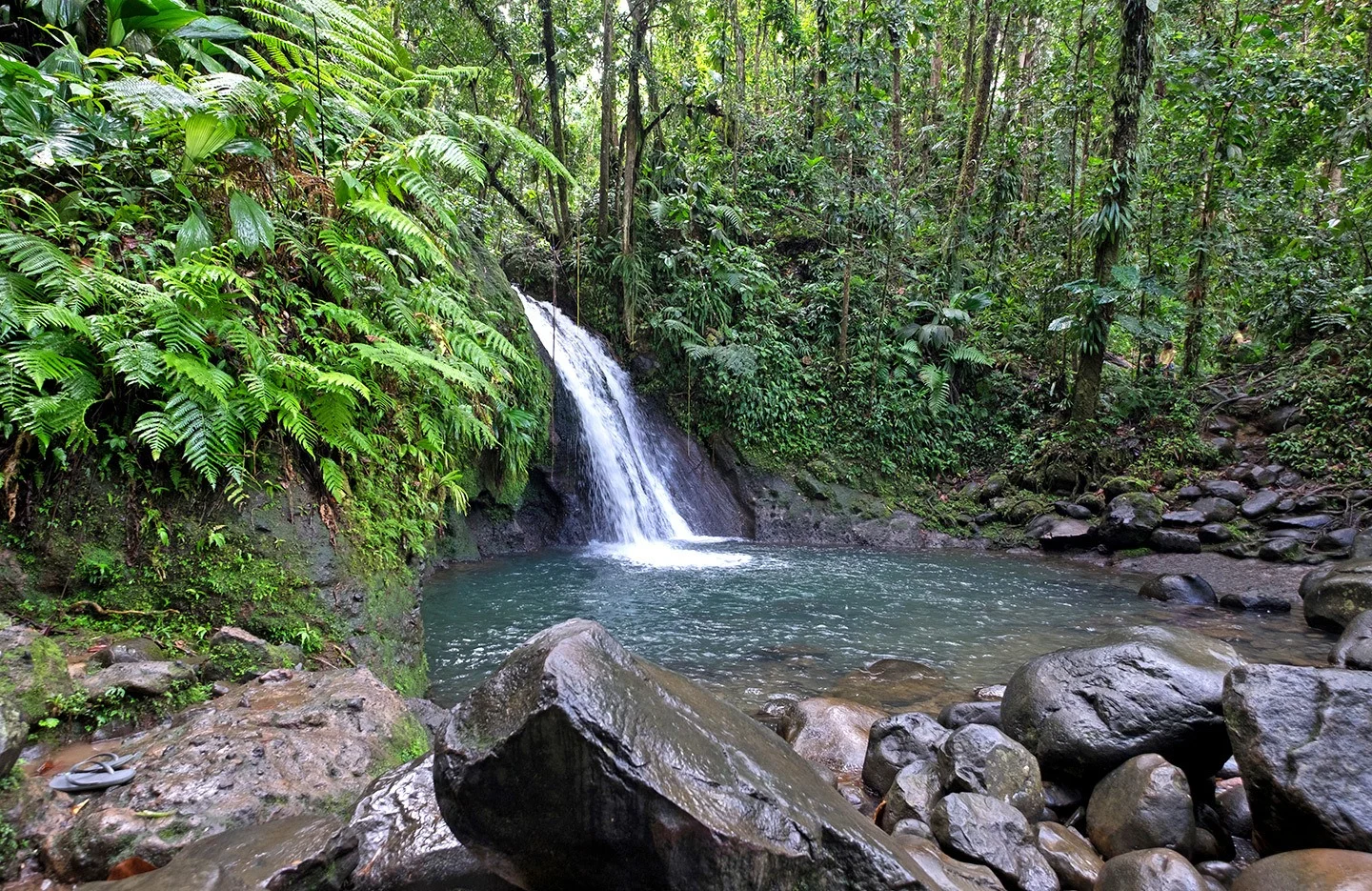 Lower budget? If you want to keep costs down, the car was a comparatively big expense so you could use local buses to get around instead. Cooking more meals for yourself or buying food from street stalls would also help save money. And as most accommodation is self-catering, then the more of you there are, the cheaper it works out.
Higher budget? Guadeloupe doesn't have many luxury hotels, but there are some beautiful villas to rent, particularly the ones with infinity pools located in the hills above Deshaies on Basse-Terre. You could also charter a boat to explore the coast and nearby islands, or add activities like diving* the marine reserve off Pigeon Island.
Save for later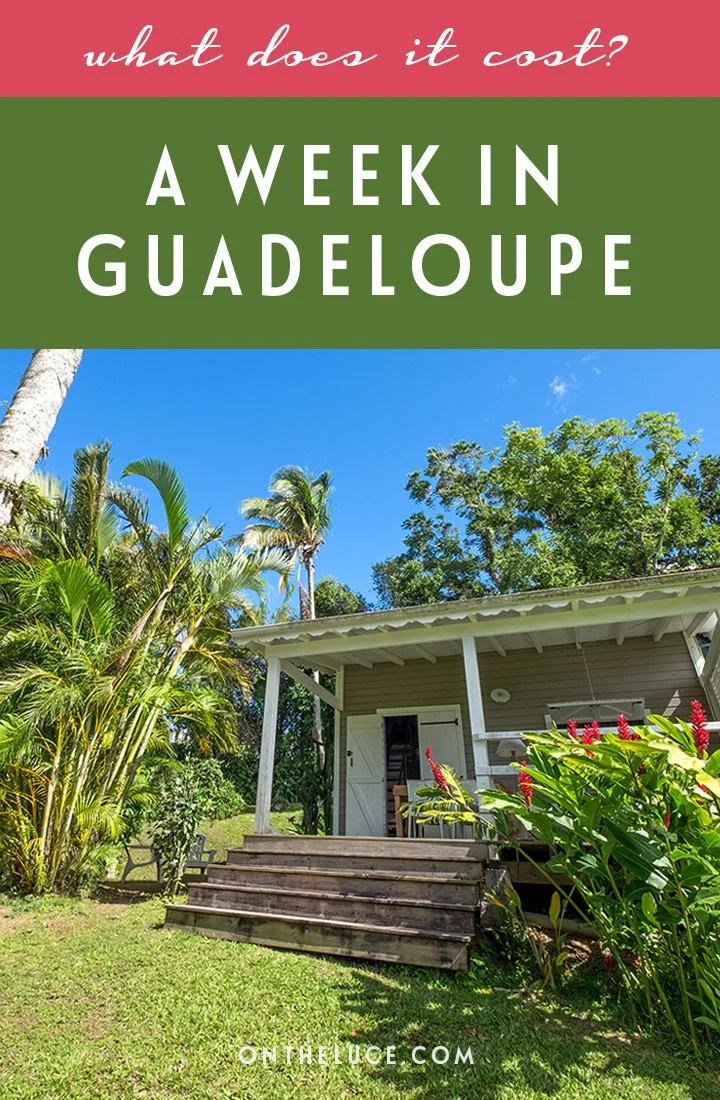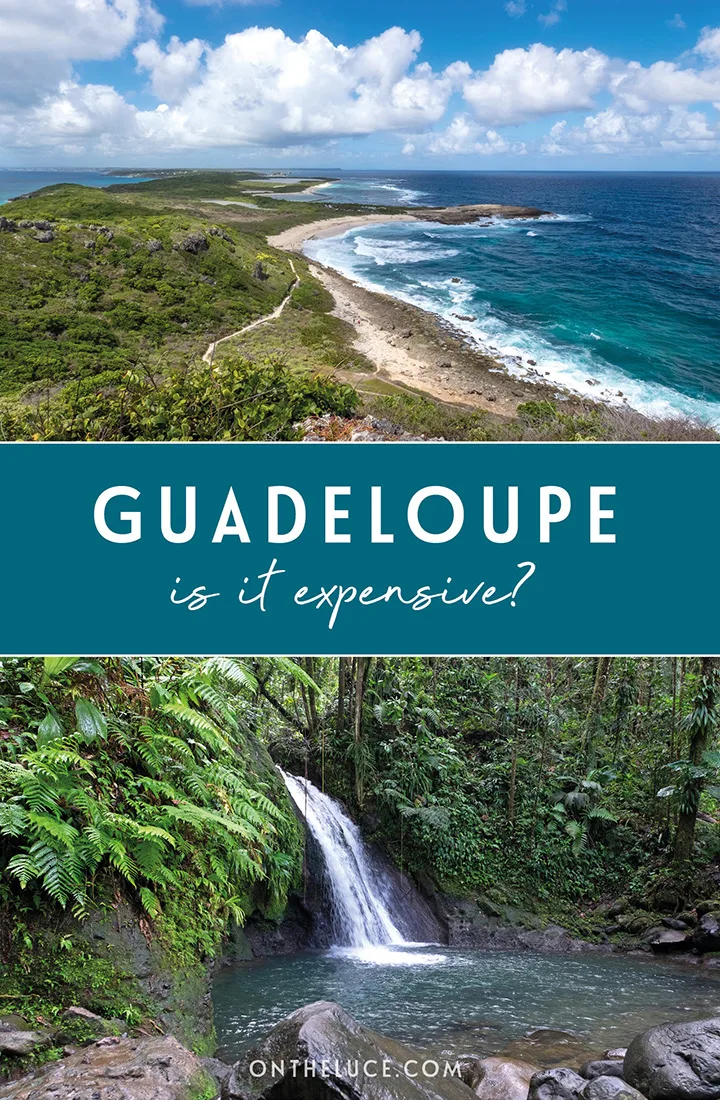 You might also like