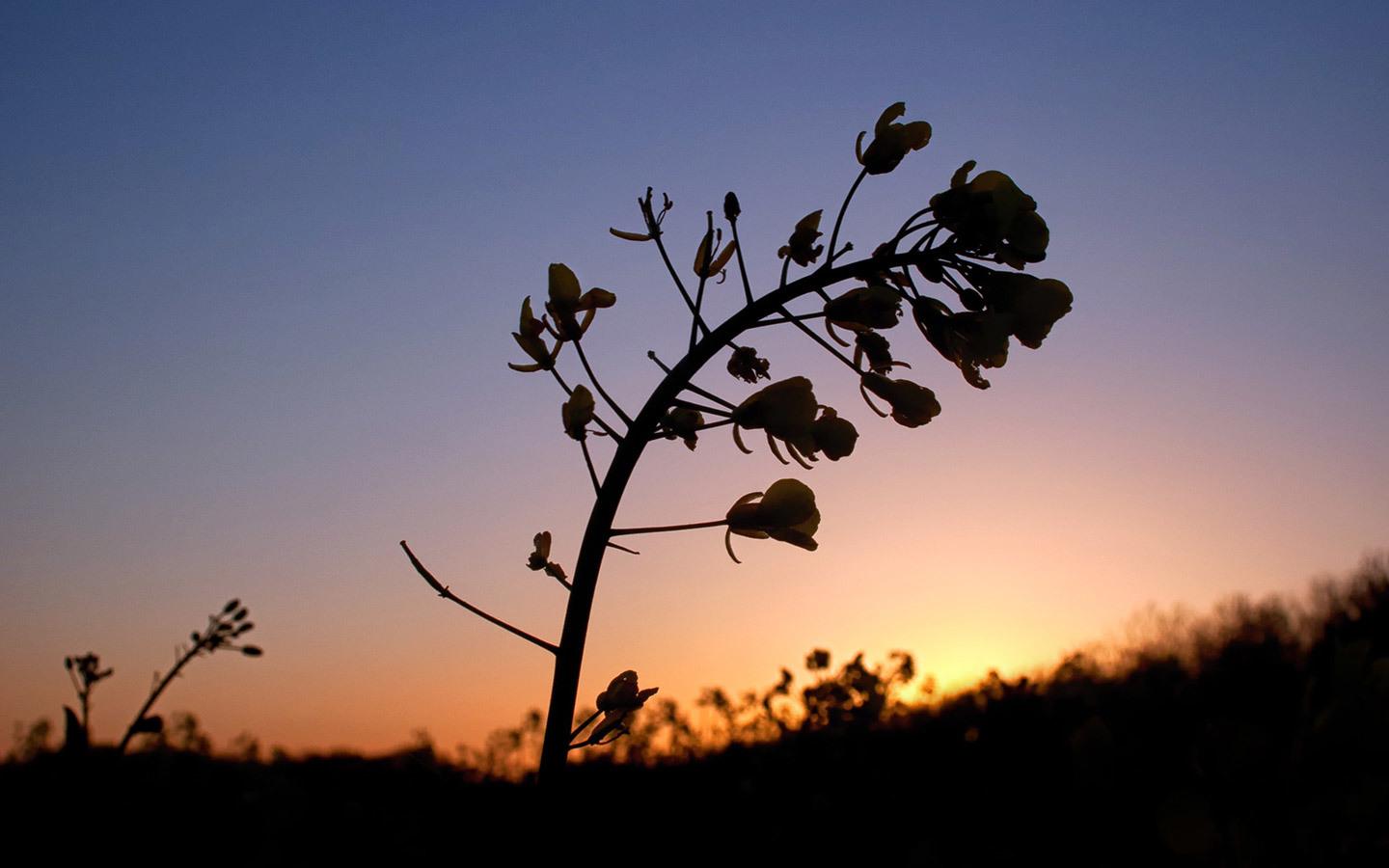 Years ago (a few too many now!) I did a degree in geography. It was one of the things which started off my love of travel – the field trip to Thailand definitely helped – and it was also the first time I'd heard about sustainable tourism. This is the idea that visitors should have as low an impact on a destination as possible, so that in the long term it benefits local people as much as the visitors who get to experience these amazing places around the world. Sounds simple doesn't it? There were a few basic tips – stay in locally-owned hotels rather than big international chains, buy local produce, offset your carbon emissions when you fly.
Read more: Cruise travel: How to minimise your environmental impact
But travel has changed so much since then and become this huge juggernaut which seems unstoppable. The number of international trips taken each year has doubled from 527 million in 1995 to 1.2 billion last year, and it keeps on growing. More people are travelling, and they're travelling more often. And I'm one of them – just back from my 11th flight to my eighth country this year. People are generally better off than they were, air travel has become cheaper with more flight routes and more planes in the sky, there are more hotels opening as well as new accommodation options like AirBnB. And that's before we get to the emerging markets like China and India where more and more people are starting to travel internationally.
Travel is an amazing thing on an individual level – seeing wonderful places, exposing you to new cultures. And anything that helps people to be more open-minded can only be a good thing, especially with the political climate at the moment. Tourism has become the biggest employer in the world, and there are cities, regions and even whole countries whose economies are almost totally dependant on it to survive. But can this level of tourism be sustainable? It all came home to me when I visited the Cinque Terre earlier this year. This beautiful patch of Italian coastline has become so popular that 2.5 million people visited last year. Unsurprisingly the villages are packed full, trains are overflowing and paths are being eroded.
It's just one of a long list of places where tourism is getting out of hand. Where the things which attract visitors – the culture, the landscapes, the atmosphere – are in danger of being destroyed by them coming. So it's not surprisingly a backlash has started. There have been protests by locals in everywhere from Barcelona to the Isle of Skye that they can't cope with the current levels of tourism and the damage it's causing. Some governments are even stepping in, with talk of tourist quotas. In Venice you can now get fined up to €500 for swimming in the canals or loitering too long on the bridges. And in the Balearic Islands, tourist accommodation has been restricted to 623,000 beds with plans to take it down further to 500,000.
It's easy to be sniffy about having to dodge hoards of 'tourists' or never being able to get a photo without wading through a sea of selfie sticks. But every one of us has an impact on the places we visit, whether you're a digital nomad or on a week's package holiday. Each of those individuals wanting to go and tick somewhere off their wishlist adds up to make a whole lot of people. And travel bloggers have an extra level of responsibility. Whether we have a hundred readers or a million, the things we post can help shape where people go. I loved the Cinque Terre and know a lot of readers want to go there so of course I wanted to post about it. But I know that I'm contributing to the problem – the more publicity the more visitors.
So is there a solution – should we all just stop travelling and stay at home? Definitely not (and not just because I'd be out of a job!). Many places rely on tourism but exploring the world is a real privilege which needs to be sustainable – both in terms of environmental impact but also the cultural impact – so that in the long term we don't destroy the things that made us want to visit. I've started to become more conscious of the impact of my own travels on the world and looking at ways I can minimise the negative impacts on the places I visit. If you're wanting to travel more sustainably too, here are some things that can help.
Think about your choice of destination
There are some places which are just too popular now – like the Cinque Terre, Machu Picchu, Paris, Dubrovnik, Amsterdam and Venice. Venice gets 26 million visitors a year when its population is only 265,000, so there's no way the city can absorb that many people. These places top travel bucket lists for a reason and I'd never say you shouldn't go – they're on my wishlist just like everyone else's. But you can reduce your impact by visiting at off-peak times and exploring some of their lesser-known sites as well as the famous ones (here are some of my alternative suggestions for things to do in London, Paris and Edinburgh).
Look beyond the obvious destinations too – think Albania instead of Greece or the Faroe Islands instead of Iceland. Try smaller cities or rural destinations outside of the major cities. People tend to be pretty lazy and stick to places close to airports and easy to get to, so if you have to add on a ferry trip or train ride chances are the destination will be less touristy. And although I'd steer clear of war zones or places with human rights violations, don't discount places that have had trouble in the past. Back when I first visited Thailand, Cambodia was practically a no-go area, but now it's a mainstream destination. Places like Egypt and Tunisia have been hit badly by a fall in tourism after recent troubles but are considered safe to visit again.
Spend locally
The old advice to spend locally still stands, so that as much money as possible goes into the local economy. In places like the Caribbean, on average only 20 cents of each dollar that visitors spend actually stays in the country. If you're visiting on a cruise ship or staying in an all-inclusive resort, chances are not much of the  money you spend will reach local people. Instead try to use locally-owned businesses, whether that's accommodation, restaurants or tours. AirBnB's a difficult one – on one hand it's a way to rent directly from local people. But in some cities whole areas have been bought up to rent to tourists and local residents can't afford to live there now – there have been protests about it in San Sebastián and Barcelona recently. If I use AirBnB I try to rent from individual owners rather than companies with multiple properties.
Minimise your environmental impact
A lot of the advice about making your travels environmentally sustainable are things we should be doing at home too – using a refillable water bottle instead of buying bottled water, recycling wherever possible, packing a reusable shopping bag instead of using plastic bags, turning off lights and unplugging chargers when they're not being used. Resources are much scarcer in some countries though, especially water. Apparently a guest in a luxury hotel uses 1800 litres of water per night versus 150 litres for the average person in the UK. A lot of that's down to the hotels but we can help by trying not to waste water.
I much prefer train travel so don't need an excuse to ditch the plane if I can, but if you can't then you can pay a bit extra to offset the carbon that's produced by your flight. Travel by public transport rather than renting a car if possible. And think about the things you buy when you're in a destination too – in places like the Seychelles imported food might have been flown in from halfway around the world. A lot of destinations and companies are becoming more aware about animal cruelty now. Elephant rides in Thailand were something everyone seemed to do when I first went out there but I'd never do it now. Same with tiger temples or dolphin shows – World Animal Protection has a list of the animal activities to definitely avoid.
Be aware of cultural differences
Sustainability isn't just about the environment, it's also about being aware of the impact we have on a destination's culture. Everyone has horror stories about seeing women dressed in miniskirts in Muslim countries or drunken stag dos in Eastern Europe. The local culture is a big part of why people love to travel – try the weird-looking dish on the menu, learn a few words of the language, eat dinner at the same time as the locals. Being respectful of the culture also mean you get treated with more respect. It's a good idea to do some research before you go as to what's acceptable. Dress appropriately, cover up when you're not on the beach, ask before taking photos and support charities over giving money to beggars on the street.
Do your research
Eco and sustainability are real travel buzzwords now and it's easy to decorate a website with pretty pictures of leaves and say you're 'green'. But take the marketing spin with a pinch of salt and make sure you check out how sustainable tourism businesses really are. Especially for things like cruise ships which have a huge impact on the places they visit. What are their environmental policies, do they recycle and use local produce, how do they treat their staff? Most companies with sustainable credentials are proud of them so advertise them on their website, but if they don't then just ask. Hopefully one day sustainability will be built into every tourism destination and business, but until then it needs us to help make it important to them.
Do you try to travel sustainably – and if so what are your tips?

Pin it