Explore Northern Europe by train in just one week on this rail itinerary which takes you from Amsterdam to Bruges, Paris and through the Swiss Alps on the Bernina Express scenic train to Milan.
* This site contains affiliate links, where I get a small commission from purchases at no extra cost to you.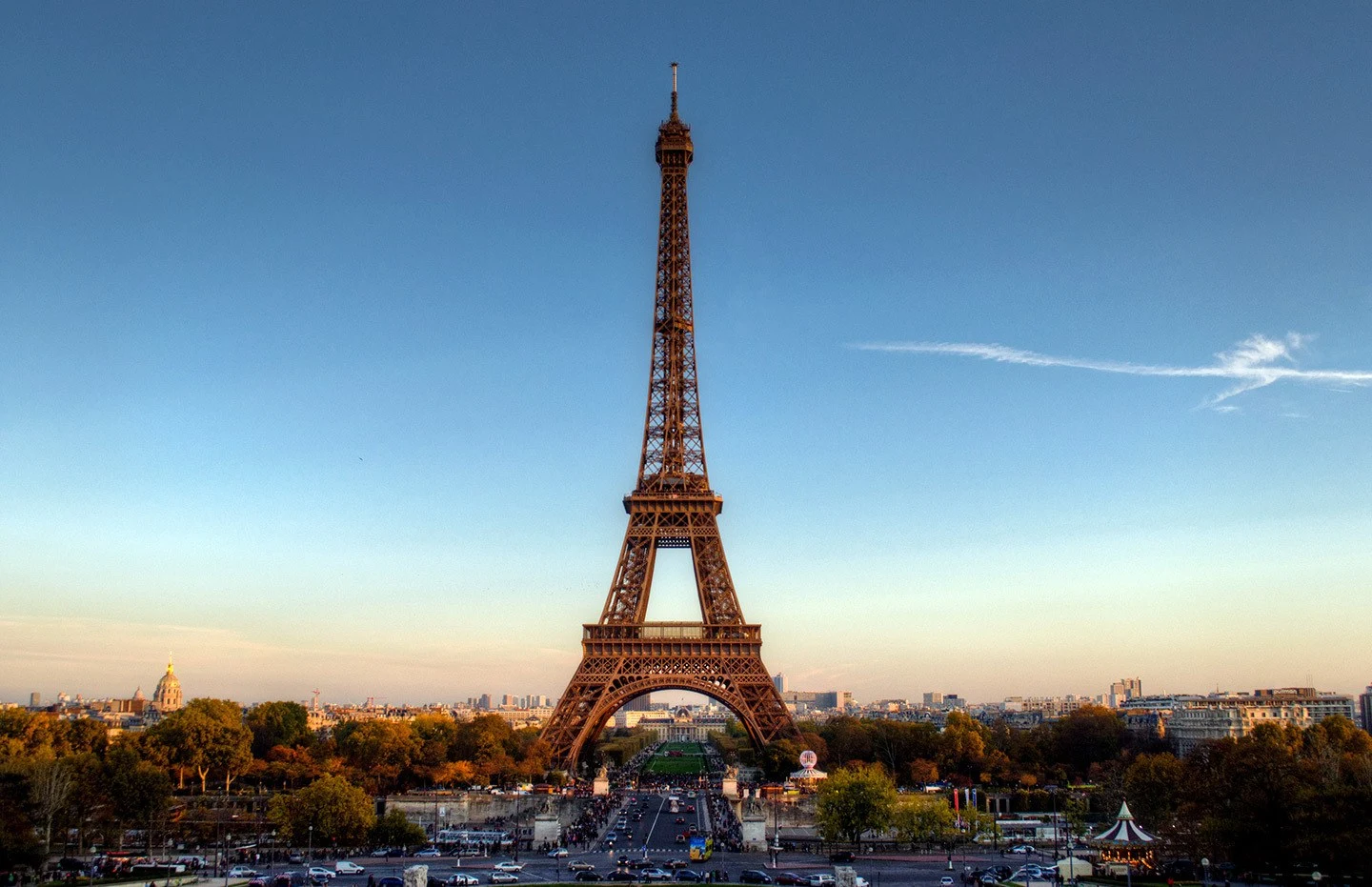 This journey through Northern Europe by train takes you through five countries – from the canals of Amsterdam and Bruges to the cosmopolitan cities of Paris and Milan, travelliing through the Alps on board one of Europe's most beautiful train journeys.
This one-week Northern Europe rail itinerary shows you which trains to take, how much they cost, how to book and what to see along the way. Take the trip in summer for Alpine flowers, sunset boat trips and picnics under the Eiffel Tower, or try it in winter for Christmas markets, ice skating on Amsterdam's canals and snowy mountain scenery.
One-week Northern Europe by train itinerary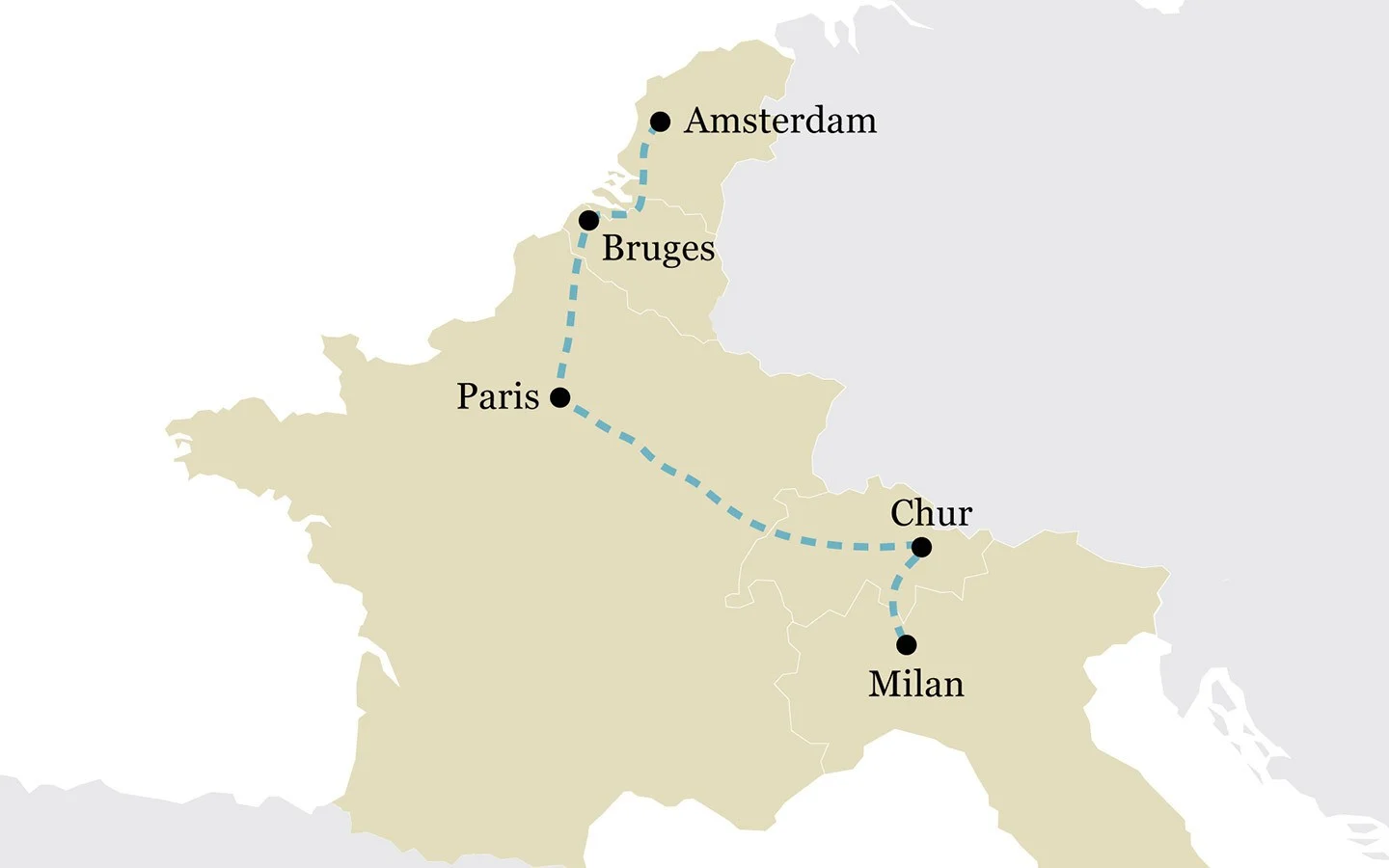 Day 1: Amsterdam
Start your Northern Europe by train adventure with a full day in Amsterdam. Take a walk around the UNESCO-listed Canal Ring, a UNESCO World Heritage Site which has 50km canals and 1500 bridges, lined with gabled merchants' houses and colourful flower boxes. Or cruise the canals to see some of the city's waterside highlights on a boat trip.*
Museum-hop your way through world-class artistic treasures at Amsterdam's Rijksmuseum and Van Gogh* museums, or take a trip back in time at Rembrandt and Anne Frank's houses. Relax in the green oasis of the 120-acre Vondelpark on a sunny day, where you can often see open-air music and theatre performances during the summer.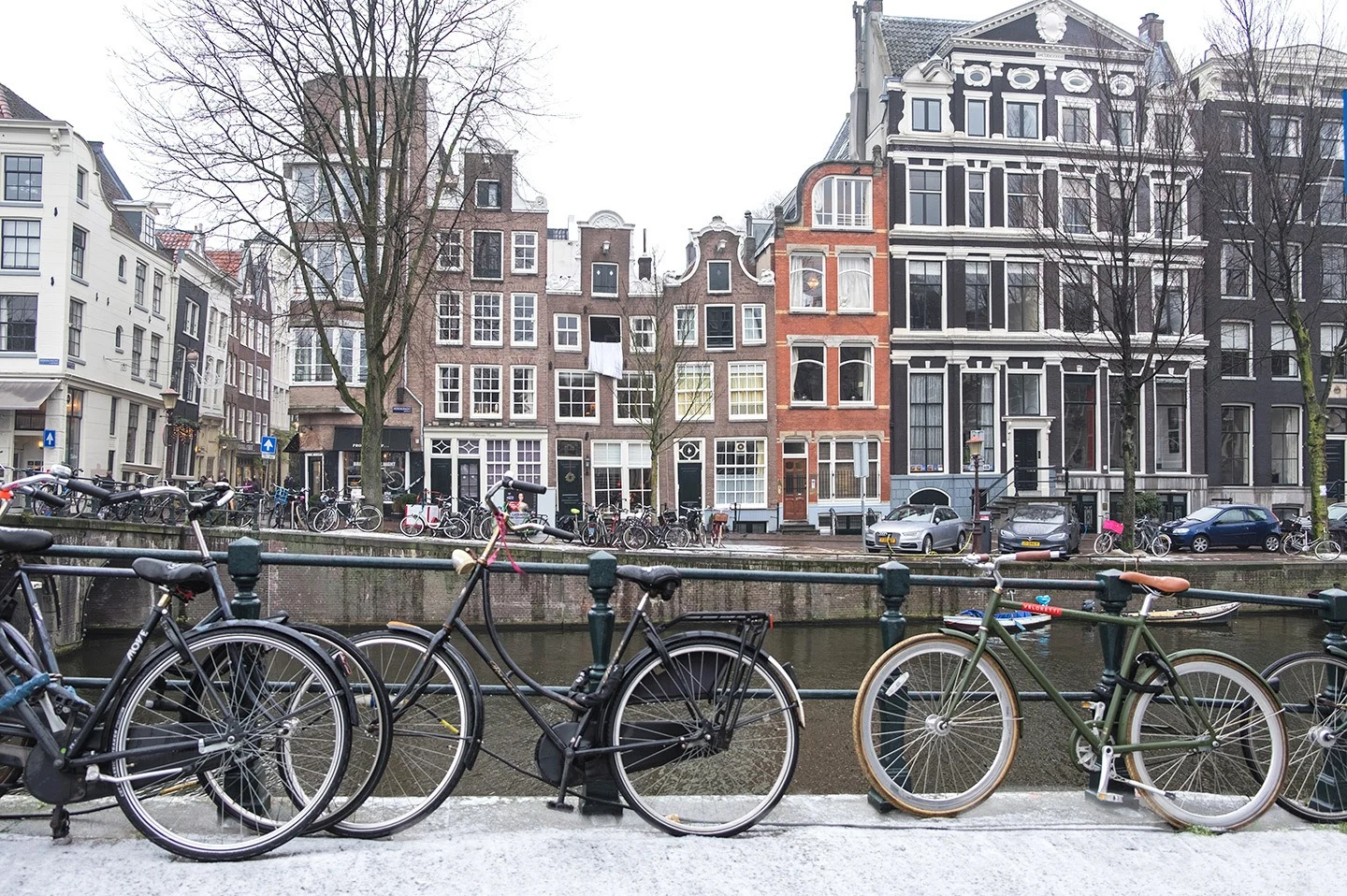 Or hire a bike and explore some of the city neighbourhoods away from the crowds, like cool De Pijp and the Albert Cuyp Markt, or Amsterdam-Noord with its redeveloped industrial buildings which are home to the EYE Film Insititute and NDSM Wharf.
Where to stay in Amsterdam: Dutch brand citizenM are known for their colourful style and quirky décor, with affordable city centre rooms. Their Amstel Amsterdam* hotel is on the edge of the canal ring. They only have one category of compact but comfortable room, and there's also a communal lounge, café and bar plus free bike hire for guests.
Read more: Visiting Amsterdam on a budget
Day 2: Amsterdam > Bruges
The next morning, take an early train across the border into Belgium and the pretty city of Bruges with its canals, cobbled streets and medieval towers. Amsterdam to Bruges takes 3 hours 15 minutes – catch the 08.15 high-speed Thalys train from Amsterdam to Brussels Midi, then change onto the 10.29 InterCity train which arrives in Bruges at 11.30.
Spend the afternoon exploring Bruges. Visit the historic Grote Markt (market square) and climb to the top of the 13th-century Belfort belfry tower's 366 spiral stairs for panoramic views out across the city rooftops. Or you can take a horse and carriage ride around the old town and check out Belgian and Flemish artworks at the Groeningemuseum.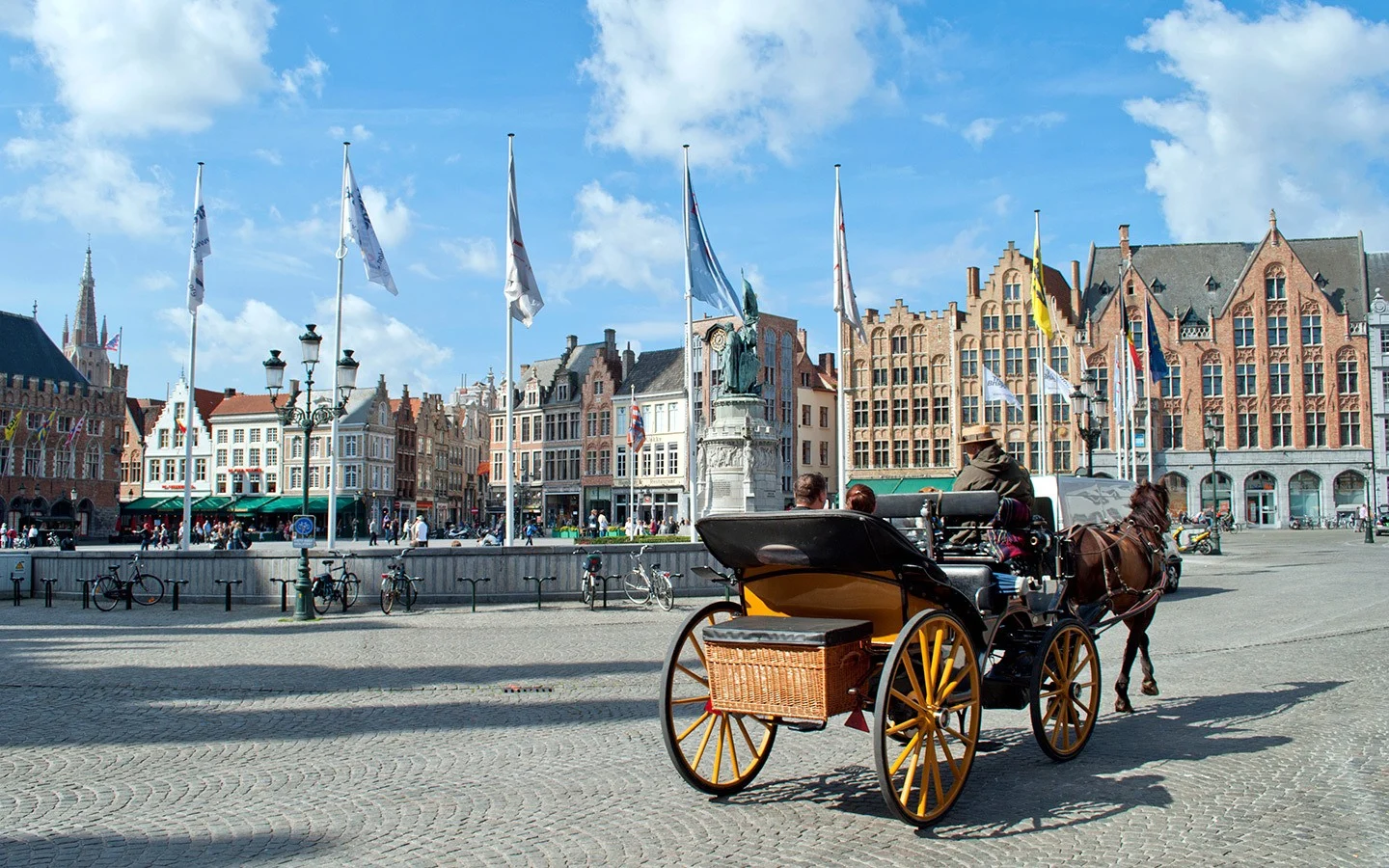 Bruges is famous for its beer and chocolate. If the first takes your fancy then visit De Halve Maan for a brewery tour and beer-inspired lunch, and try some of the 't Brugs Beertje pub's 300 different Belgian beers. Or if you prefer chocolate then the Choco-Story* tells the story of chocolate-making, and you can taste quirky flavour combos at The Chocolate Line.
Where to stay in Bruges: Bariseele B&B* is located 10 minutes from the Grote Markt. It has three large en-suite rooms which each have a kitchenette with fridge, coffee maker, microwave and toaster. Rates include a tasty continental breakfast which can be served in your room. And it's been certified by the eco-friendly Green Key scheme.
Day 3: Bruges > Paris
Finish your time in Bruges with a boat trip along its canals. It's known as 'Venice of the North' (one of many!), with canals built in the Middle Ages as a trade link to the North Sea. Start from the Rozenhoedkaai (Quay of the Rosary) – probably the city's most photographed spot – for a 30-minute tour past bridges, waterside houses and gardens.
Then take the 3-hour train journey to Paris. First catch the 13.10 InterCity train from Bruges to Brussels Midi, which arrives at 14.08 (tickets on this route are valid on any train, so you could also leave earlier and spend a few hours in Brussels). Then take the 14.43 high-speed Thalys service from Brussels, arriving into Paris Gare du Nord at 16.05.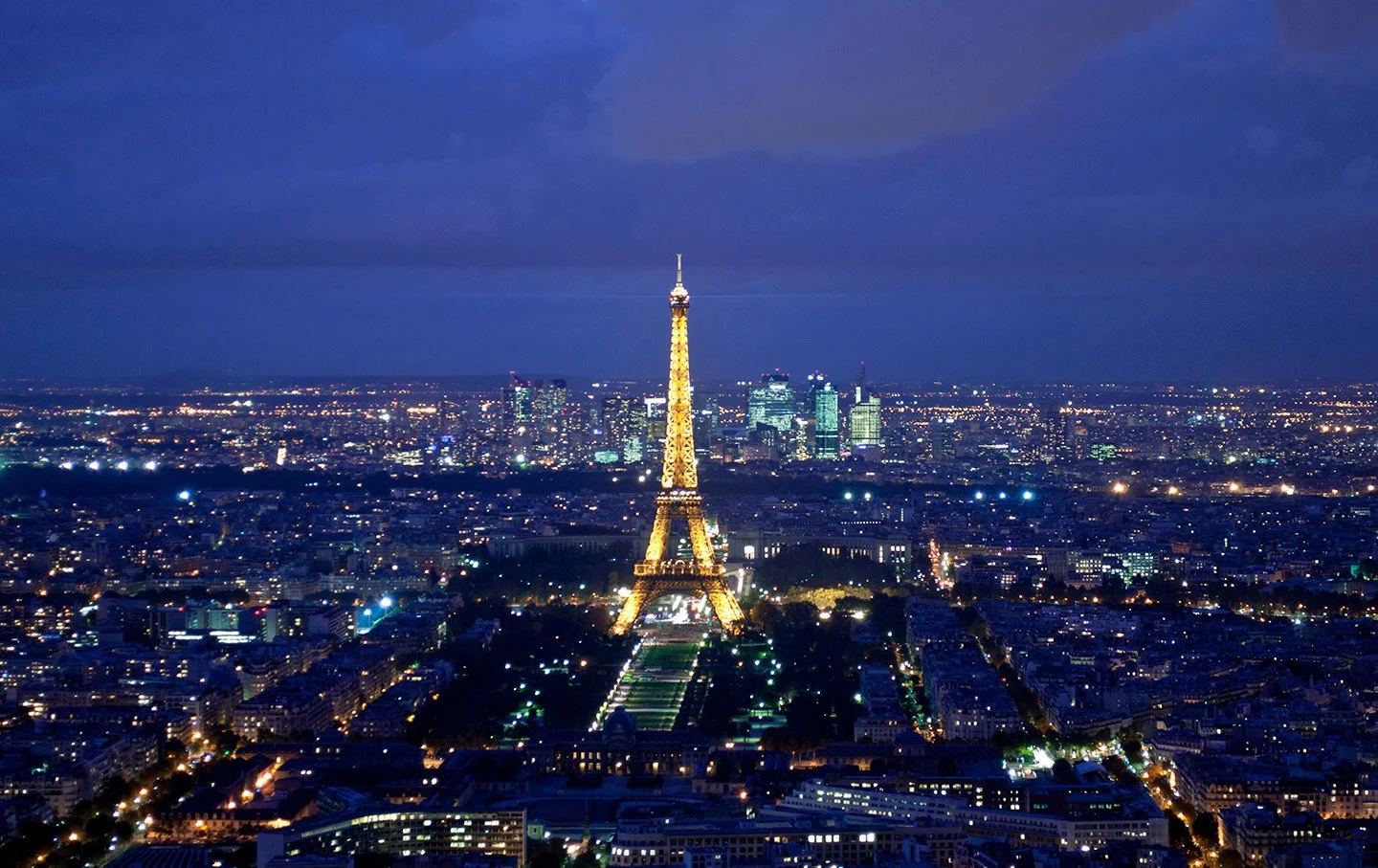 Spend the evening in Paris – you could climb the Montparnasse Tower to watch the Eiffel Tower sparkle on the hour over a cocktail in the Skybar. Take a dinner cruise* along the Seine to see the city lights. Catch a performance at the Paris Opéra or cabaret at the Moulin Rouge. Or just feast on French food and wine in one of the city's restaurants.
Where to stay in Paris: Le Relais Montmartre* is tucked away in a quiet street at the heart of Paris' arty hilltop neighbourhood of Montmartre, close to Sacré-Cœur Basilica and the Place du Theatre. Rooms are cosy, colourful and full of character, with floral prints and antique furniture. And there's a peaceful patio where you can escape the city crowds.
Read more: Visiting Paris on a budget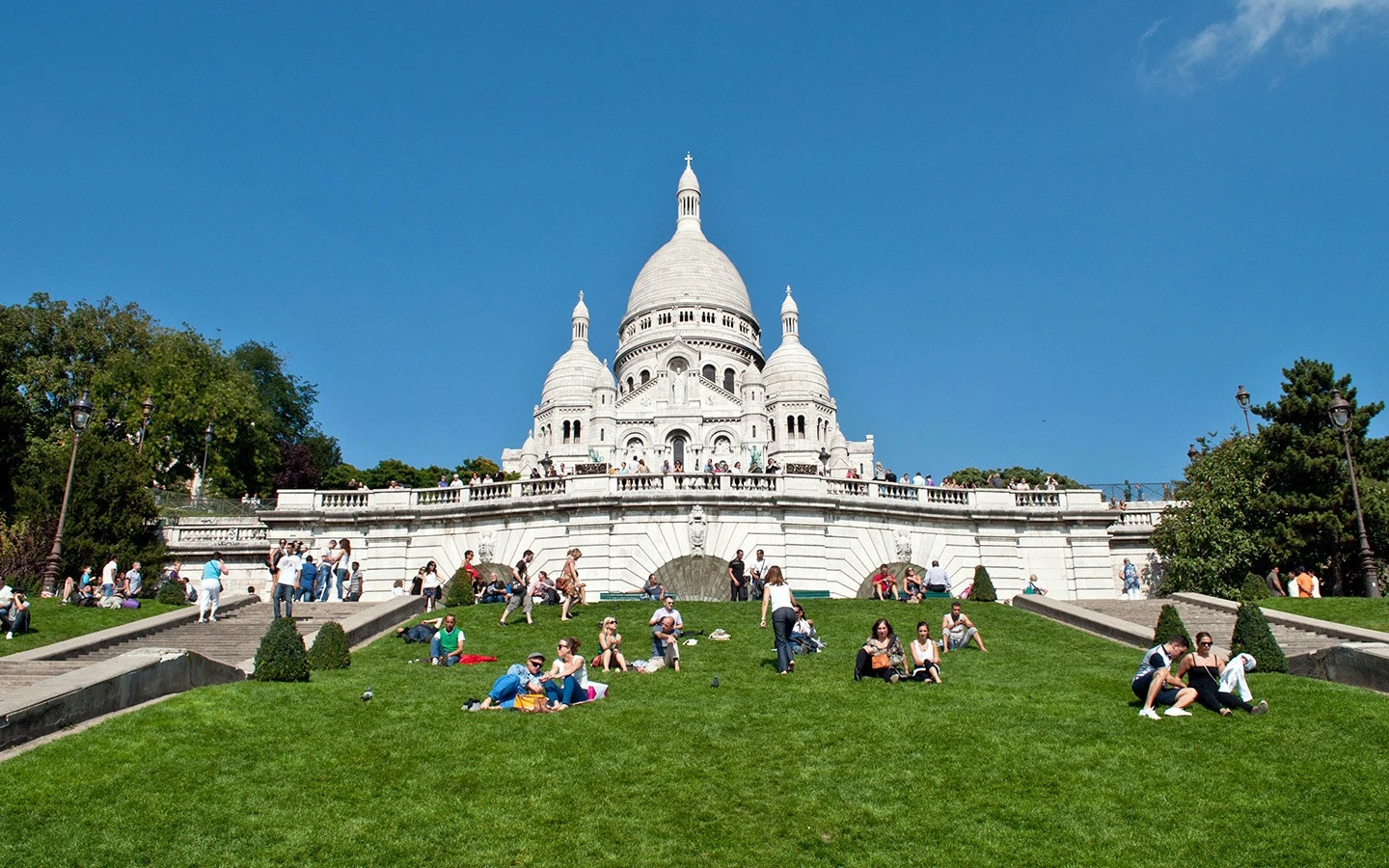 Day 4: Paris
Today you have a full day to spend in Paris. You could climb to the top of the Eiffel Tower* or Arc de Triomphe to admire the views, visit big-name museums like the Louvre and Musée d'Orsay, browse book stalls along the Seine or admire the stained glass in Sainte-Chapelle, eat macarons from Ladurée or shop the boutiques of the Champs-Élysées.
Take a walk though the intellectual and bohemian neighbourhood of St Germain. Explore the artistic history of Montmartre. Or follow in the footsteps of movie legends with a tour of film locations around the city, from black and white classics to modern blockbusters.
Or if you've already seen the city's big-name sights, why not explore some of Paris' unusual attractions? Take a walk along the Promenade Plantée or La Petite Ceinture, both former railway lines which are now parks. Or visit quirky museums dedicated to fairground rides, sewers and stuffed animals, and discover Paris' steampunk-inspired Métro station.
Read more: Things to do in Paris in spring, autumn and winter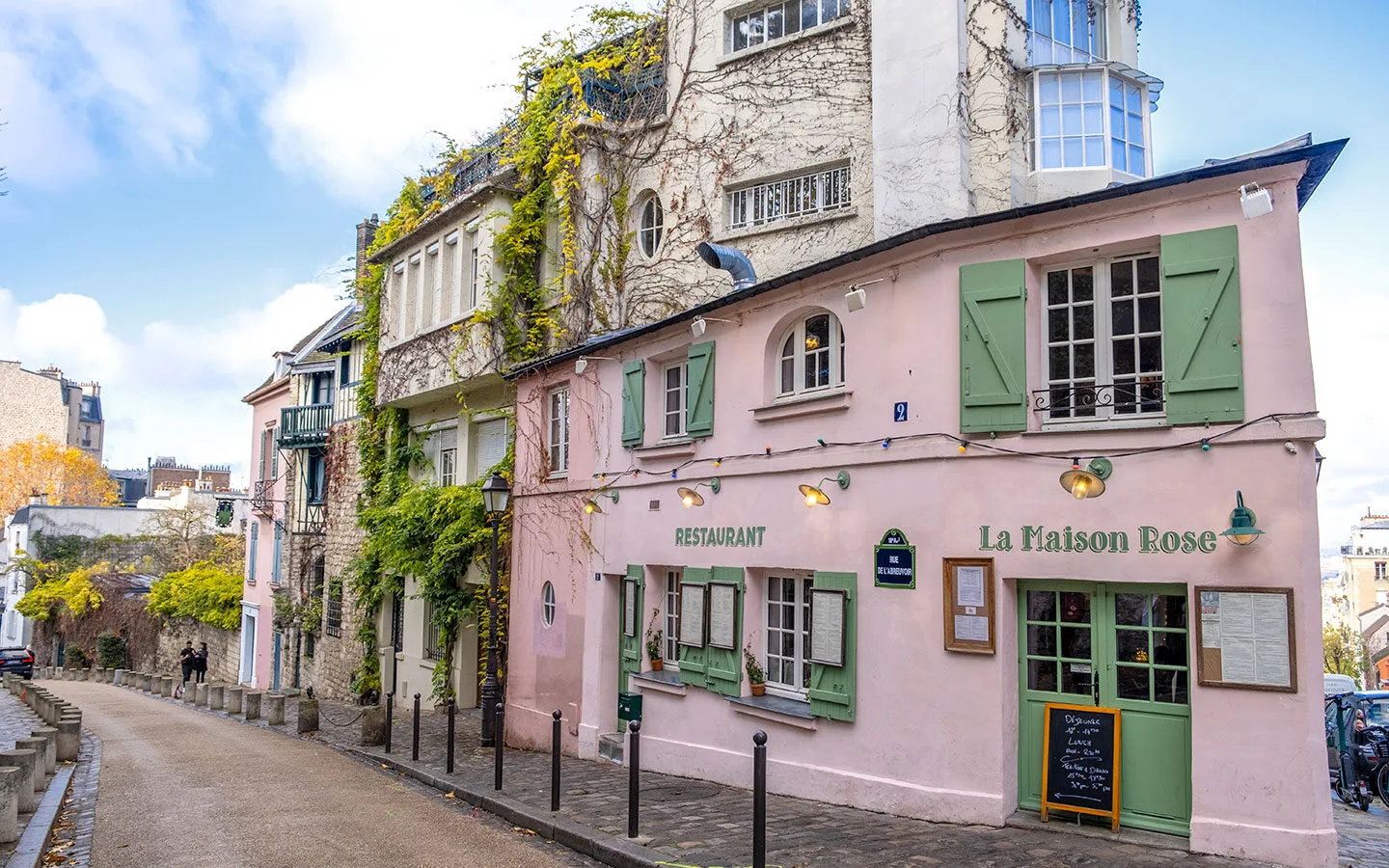 Day 5: Paris > Chur
Next morning, take the 5 hour 30 minute train journey to Chur in Switzerland. Catch the 10.20 high-speed TGV Lyria train from Paris Gare de Lyon to Zürich Hauptbahnhof, arriving at 14.26. Then change onto the 14.38 InterCity train which gets into Chur at 15.52.
Take an early evening walk around the car-free old town of Chur. Switzerland's oldest city lies on the banks of the Rhine and is surrounded by vineyards and mountains. Climb up to the Haldenhüttli for the best view over the city then enjoy tasty local dishes like cheese fondue, barley soup or capuns (dumplings wrapped in a chard leaf).
Where to stay in Chur: The Romantik Hotel Stern* is a traditional-style hotel in a 360-year-old building which has a cosy Weinstube (tavern) and a rooftop terrace in summer. There are a a good range of different room categories, from economy to deluxe and apartments, and they offer free pick ups from the train station in a vintage Buick.
Day 6: The Bernina Express
Spend the next day travelling to Milan on board the Bernina Express – it's one of Europe's most scenic train journeys and a real highlight of the trip. The Bernina Express runs through the spectacular scenery of the Swiss Alps, passing hilltop castles and traditional mountain villages and crossing bridges and viaducts as it follows the River Plessur.
After passing the swanky ski resort of St Moritz it climbs up into the Upper Engadin valley to its highest point at 2253 metres before descending back down to Tirano.
Catch the 08.28 Bernina Express train from Chur, which takes just over four hours, arriving into Tirano Rhätische Bahn station across the border in Italy at 12.49. Then cross the square to Tirano Trenord station where a local train takes you on to Milan for the evening. The train leaves Tirano at 13.08 and arrives into Milan Centrale at 15.40.
To ride the Bernina Express panoramic train, you need to pay an extra reservation fee on top of the usual ticket price (otherwise you'll be in a normal train and have to change along the way) – this varies through the year. It's CHF 26 (€26) from June–September, CHF 24 (€24) from March–May and in October or CHF 20 (€20) from November–February.
Where to stay in Milan: Sina The Gray* is a boutique hotel is close to Milan's Duomo which overlooks the Galleria Vittorio Emanuele II shopping arcade. Its rooms are smart and modern and have subtle African-inspired touches to the décor – some also come with their own private gym or Turkish bath. There's also a terrace and bar.
Day 7: Milan
Then spend the final morning of your Northern Europe by train trip shopping and sightseeing in the Italian fashion capital. Explore the lavish monuments of the centro storico, visit the museums in the huge Castello Sforzesco or shop the grand Galleria Vittorio Emanuele II, one of the world's oldest and most glamorous shopping malls.
Then if you're flying home, the Malpensa Express train connects the city's Cadorna, Central and Porta Garibaldi train stations with Milan Malpensa airport, taking 43 minutes. Or you can pre-book a private transfer to the airport with Welcome Pickups.*
More time?
If you've got more time to spare, it's less than an hour by train from Milan to the lakeside town of Como, where you can take a boat ride across the lake to glam waterside villages like Bellagio and Varenna. You could also head 3 hours south to Levanto and pick up the coastal train through Italy's Cinque Terre. Or travel 2 hours 30 minutes east to Venice where you can add on the one-week Italy by train itinerary to make this into a two-week trip.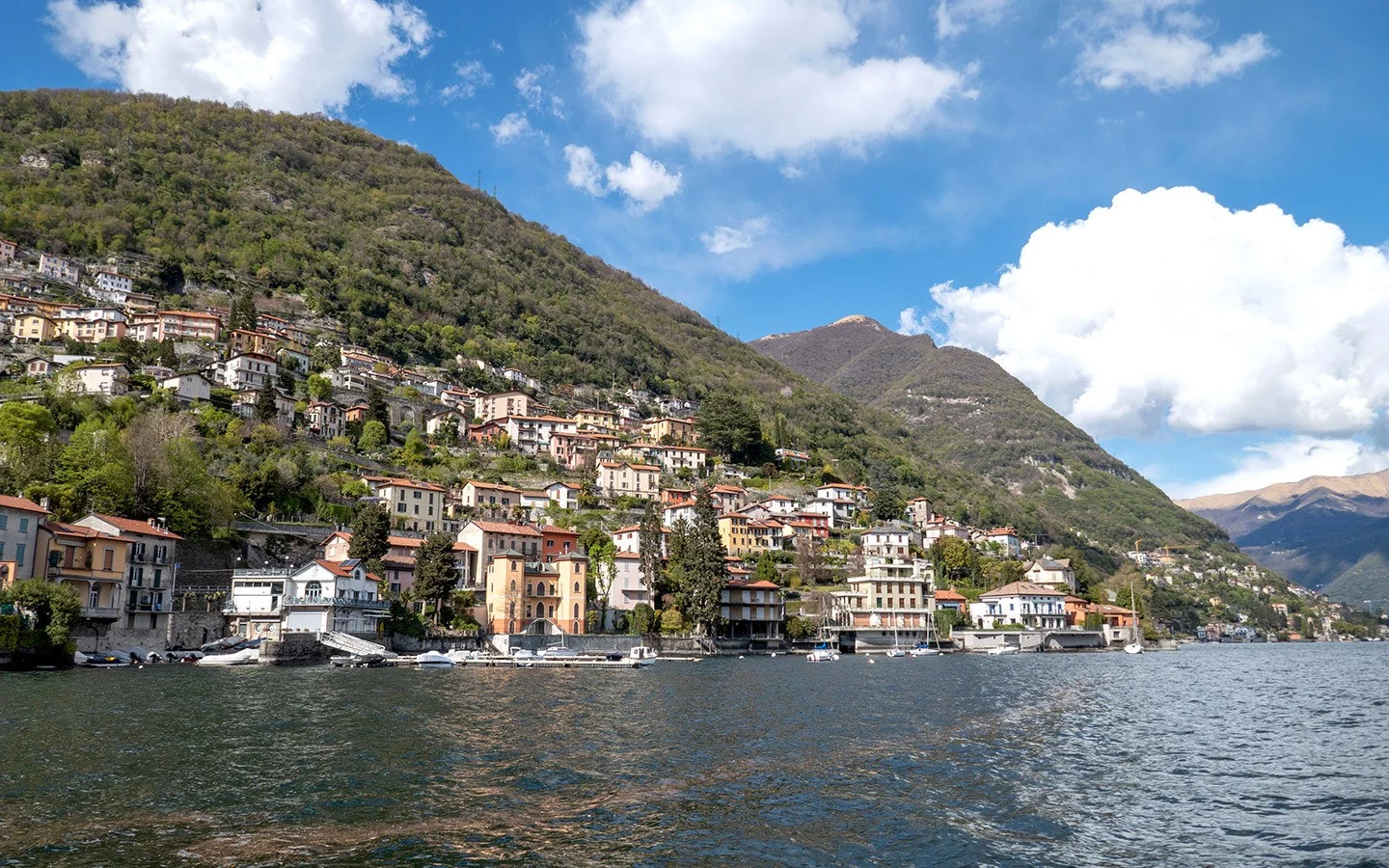 How much does it cost?
When you're planning a European rail trip, you can either book individual tickets or get a railpass, which can be a better deal if you're under 28, want more flexibility or are booking late. Here's how the prices break down for the two different options on this route.
Individual tickets
Ticket prices vary depending on how early you book, with a limited number of cheap tickets available. So book as early as possible – on most routes you can book 3–4 months in advance – but beware these tickets are non-transferable so you're tied to a specific train. Using the cheapest fares, the cost of trains on this route starts at €231 per person.
Amsterdam > Bruges: from €36
Bruges > Paris: from €56
Paris > Zürich: from €29
Zürich > Chur: from CHF 25.80 (€26)
The Bernina Express: from CHF 52 (€52) + CHF 20–26 (€20–26) reservation fee
Tirano > Milan: €11.50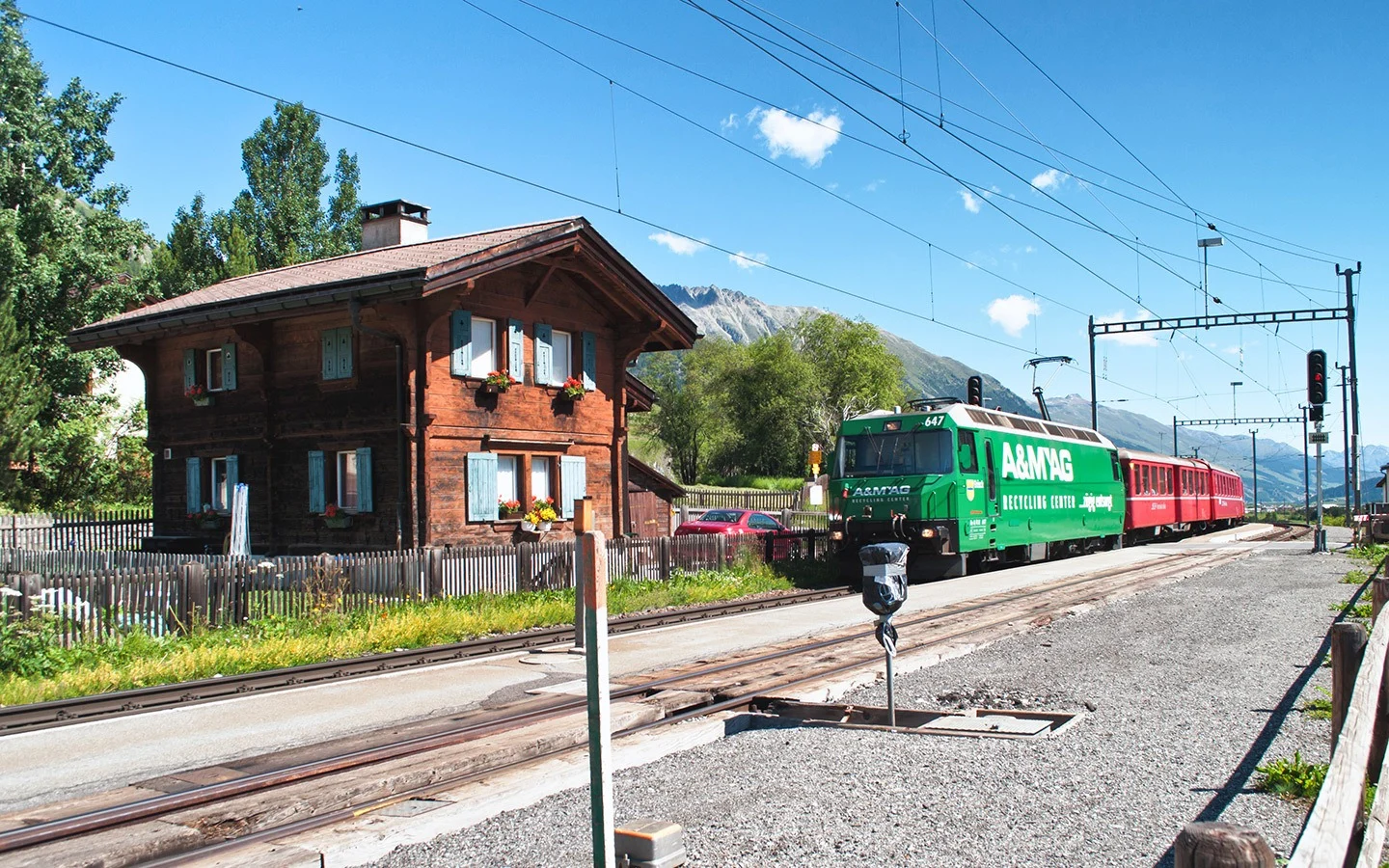 The railpass option
There are also various rail passes available through InterRail (for European residents) and Eurail (for non-European residents), which cover individual countries or the whole region and are valid for different periods of time, varying from four days to three months.
The Northern Europe by train itinerary involves four travel days across two countries, so the best option is the Global Pass for 4 travel days within 1 month. This costs €246 for adults, €185 for youths (aged 12–27) or €221 for seniors (aged 60+) in second class.
As well as the pass, you also need to pay an extra compulsory reservation fee in some countries and for certain trains – usually high-speed or sleeper services. For this trip, the reservation fees come to €98–€104, depending on what time of year you're travelling. This is broken down as below, meaning the overall railpass cost starts from €344.
Amsterdam > Bruges: €22
Bruges > Paris: €27
Paris > Chur: €29
The Bernina Express: CHF 20–26 (€20–26)
Reservations can be made at any train station or online through the InterRail/Eurail reservations service for a fee of €2 (except for the Bernina Express which must be reserved through Rhaetian Railway). I've recommended the quickest and easiest routes. But you can often avoid reservation fees by taking local trains which usually don't require reservations – though they're likely to be slower and involve more changes along the way.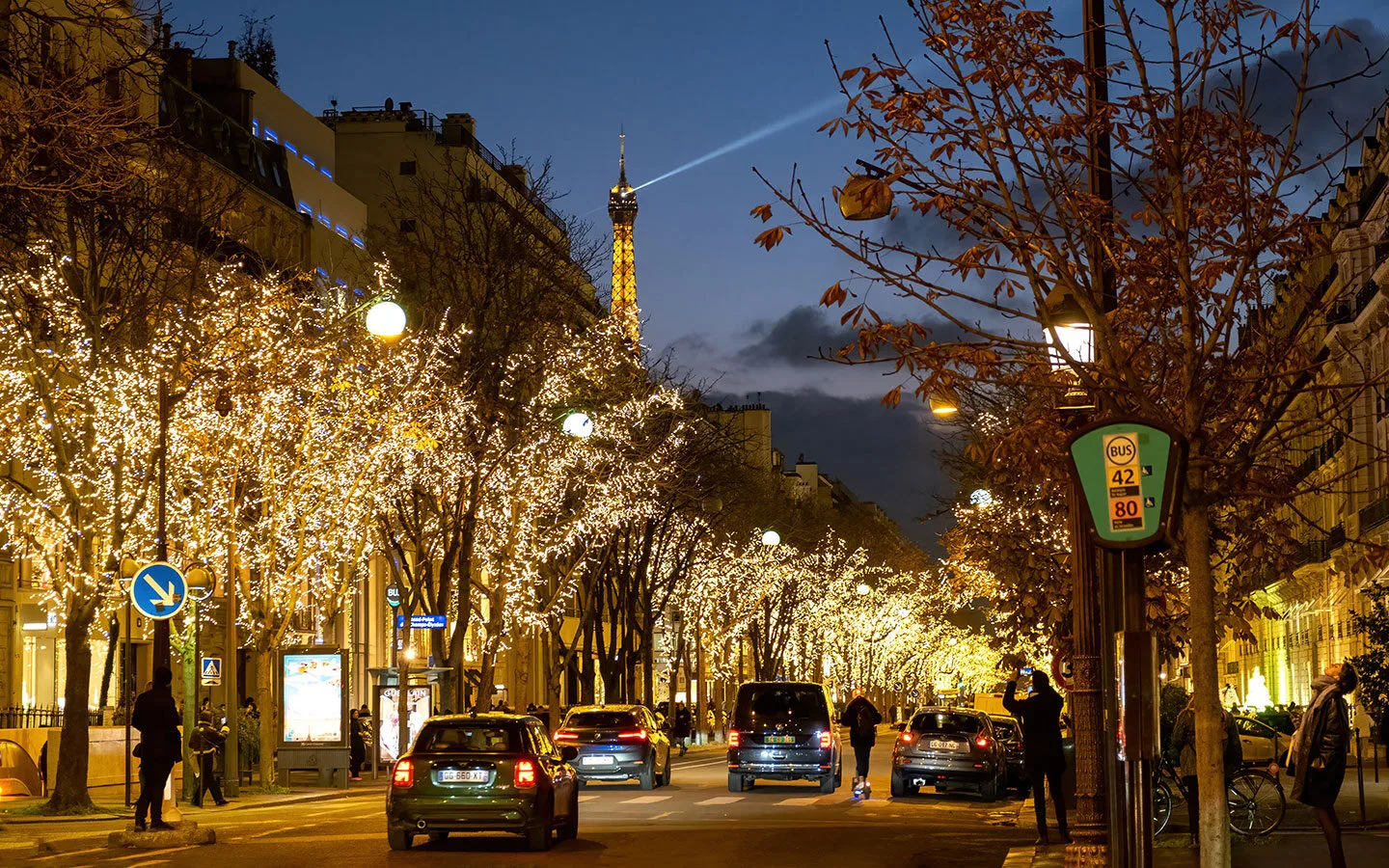 How to book
There are a variety of websites where you can book European trains, but often the best deals are though the official railway company sites for each country. For this trip these are:
You can also book tickets for European trains with Omio* or The Trainline. The advantage is they cover multiple countries, you can see prices in €, £ or $, use international credit cards and print or use mobile tickets, but they do charge a small booking fee.
Don't want to do it yourself? You can also book this One-week Northern Europe by train itinerary* as a package through our partners Byway, the world's first flight-free holiday platform, which includes transport and accommodation.
Save for later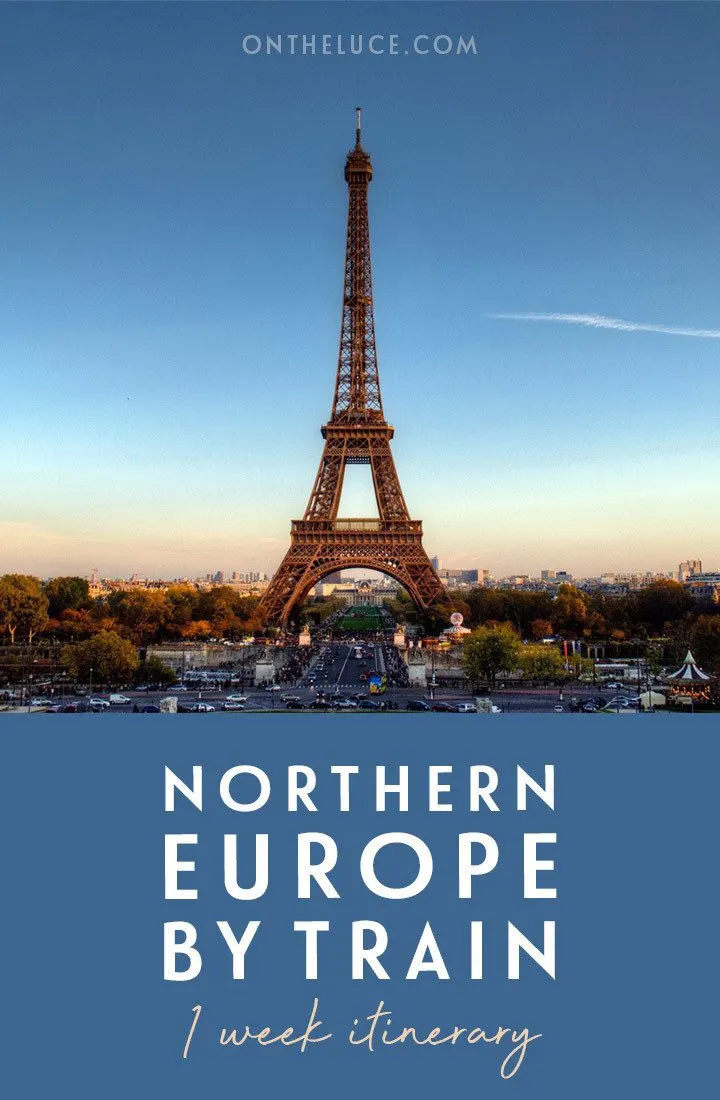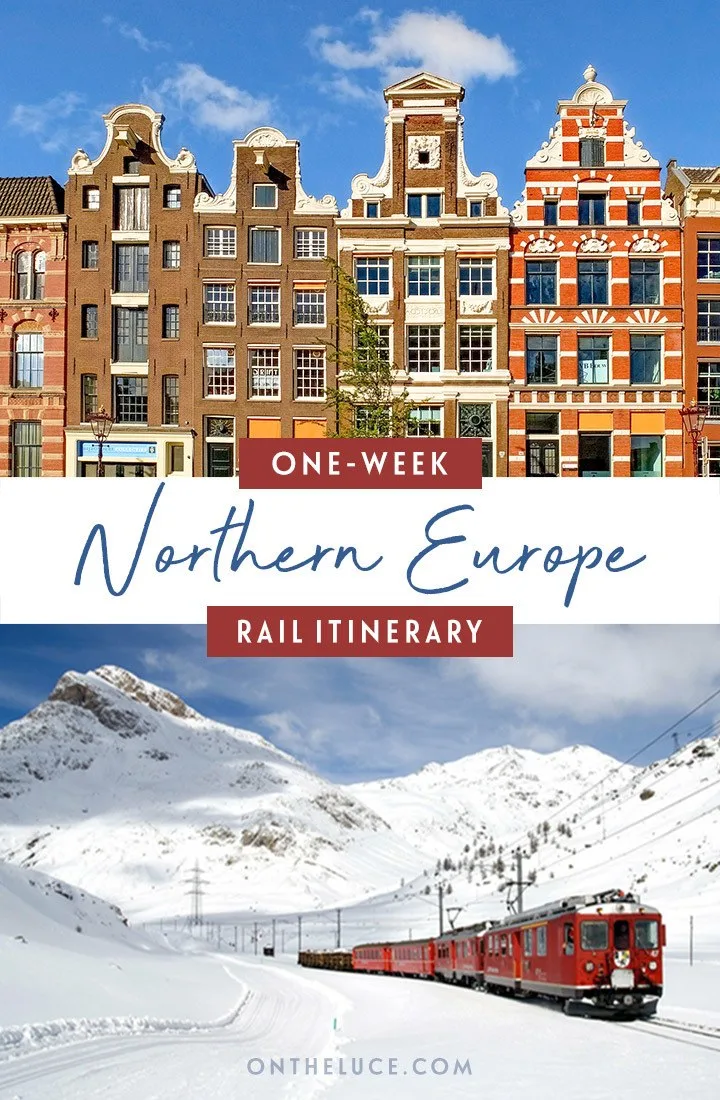 You might also like