Ten ways to travel more sustainably, with suggestions for sustainable travel swaps you can make to help reduce your impact on the people and places you visit and become a more ethical traveller.
* This site contains affiliate links, where I get a small commission from purchases at no extra cost to you.
Sustainable tourism is a real buzzword at the moment, but what does it really mean? Sustainability is all about looking at the positive and negative impacts that come from tourism, not just now but in the future too, to help safeguard places in the long-term.
And it's not just about the environment but also the social and economic impacts tourism has on the lives of the people who live in the places we visit. So if you're looking to travel more sustainably and reduce the impact of your travels, where do you start?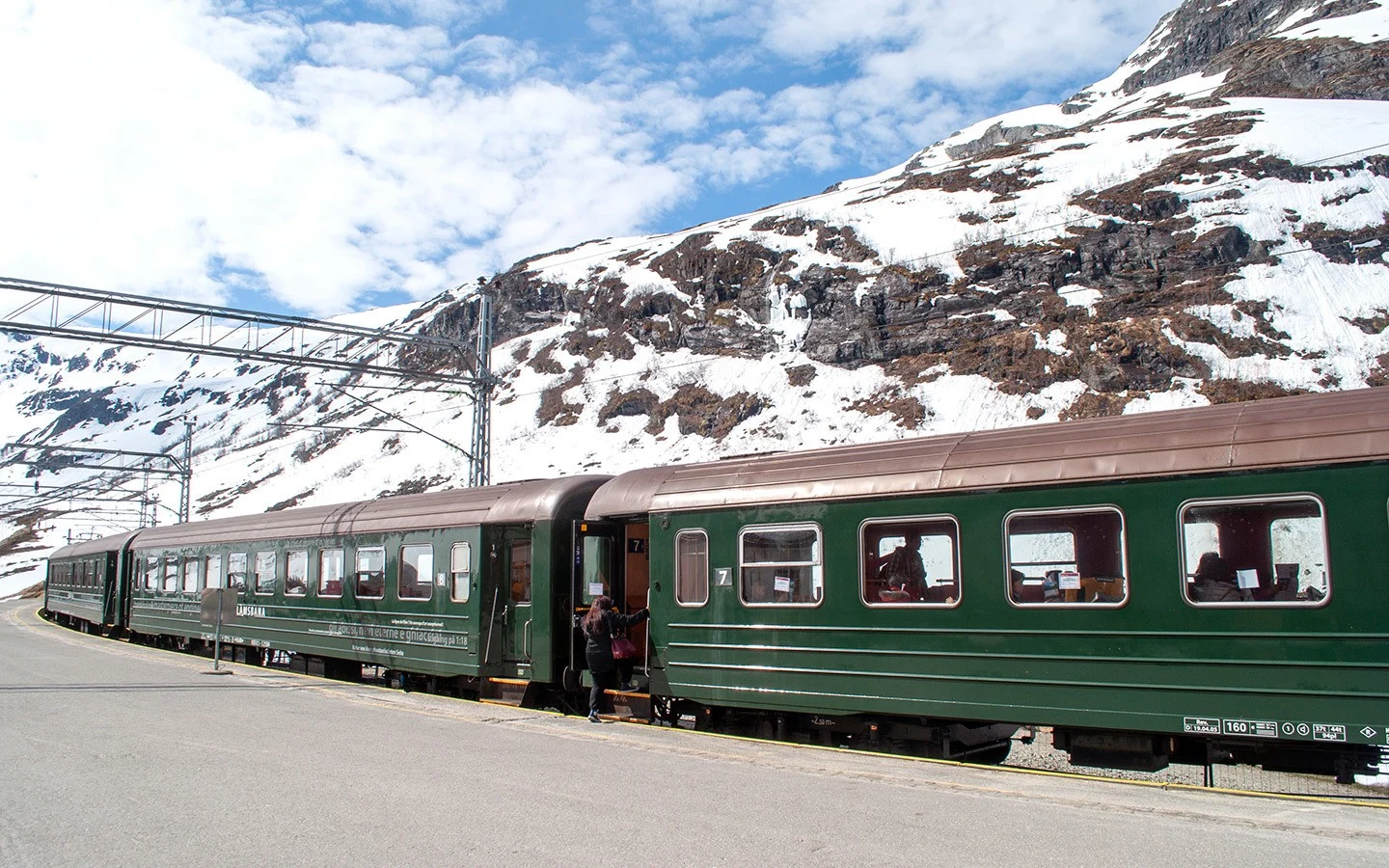 I've rounded up 10 ways to travel more sustainably, starting with easy swaps which don't take much effort and going right up to big lifestyle changes. Although I've become much more aware of how I travel, I'm nowhere near perfect – I still fly, have been on cruises and am always forgetting my water bottle – and there's a lot more I could do.
But the idea isn't to get one person doing it perfectly, but everyone mucking in and doing it imperfectly so those little changes add up. So which sustainable travel swaps can you make?
10 ways to travel more sustainably
1. Swap single-use plastics for reusable alternatives
Single-use plastics have become the environmental Big Bad Wolf. Around 150 million tons of disposable plastics are produced each year and less than 10% is recycled. The rest ends up in landfill where it breaks down into microplastics, which leach toxic chemicals into the oceans. And the only way to stop it happening at the moment is to use less plastic.
Over the last few years there have been campaigns to reduce single-use plastics by banning straws and taxing plastic bags. And the good news is this means there's now a huge range of reusable alternatives available. One easy swap is to get a refillable water bottle instead of buying bottled water (I have a metal bottle* which keeps drinks hot or cold).
There are apps like Refill, Tap and Find Water which show you nearby refill points. Or you can get a water bottle* with built-in filter if local tap water isn't safe to drink.
You can also reduce takeaway waste by investing in a refillable coffee cup, a set of reusable cutlery and a Tupperware or metal food box so you can avoid polystyrene trays and plastic cups. And if you want to use a straw there are metal, bamboo and paper versions.
It does take a bit more organisation (and luggage space) to take your own kit as well as costing a bit more up-front, but once you have them they can be used for years.
Other easy sustainable swaps include packing a reusable shopping bag instead of plastic bags and using plastic-free alternative products like bamboo toothbrushes* and washable face wipes. Female travellers can also swap tampons or pads, which both contain and are packed in plastic, for reusable menstrual cups or period underwear.
2. Swap liquid toiletries for bars
Another simple swap is to exchange liquid toiletries for solid versions. Those tiny hotel room toiletry bottles are another big source of plastic waste. A 140-room hotel can easily through 23,000 bottles a year. And if you don't use them all up they often still dumped.
Hotel chains Hyatt, Marriott and InterContinental have stopped using mini bottles and replaced them with wall-mounted refillable dispensers for soap, shower gel and shampoo. And a growing number of independent hotels are switching to plastic-free toiletries.
But if your hotel is still supplying them – or if you're staying in an apartment rental – you're better off taking your own. Using solid bar versions instead of liquids reduces your use of plastic, and they're also easier to transport (no danger of a suitcase shampoo explosion), last longer and don't count as liquids if you're flying hand luggage only.
As well as soap you can get other toiletries like shampoo, conditioner and moisturiser in bar form – Lush have a good selection with tins available to store them in. And there are also other solid products like toothpaste tablets and crystal deodorants.
3. Swap chemical sunscreen for reef-safe sunscreen
Everyone knows the importance of wearing sunscreen to protect our skin from cancer. But what's not so well known is the environmental problems caused when it washes off into the ocean. Coral bleaching is already a threat as sea temperatures rise. But sunscreen causes coral to bleach at lower temperatures, as well as damaging other ocean life.
And it's taking place on a huge scale – up to 6000 tons of sunscreen wash into coral reefs around the world each year, much of it in busy protected areas like National Parks.
The main culprits are two ingredients which block UV rays – oxybenzone and octinoxate. They've been banned in Hawaii and some companies have pledged to cut them out. But a lot of brands still contain them, as well as other damaging ingredients like octocrylene.
So what can you do instead? No sunscreen is 100% safe for marine environments and there's no legal definition of what 'reef-safe' means, but the top recommended brands include Tropic*, Thinksport* and Raw Elements.*
Look for mineral sunscreens which contain non-nano (meaning larger particles of) zinc oxide and titanium dioxide – they form a barrier on your skin rather than being absorbed. And choose water resistant versions so less washes off your skin.
It's also a good idea to avoid spray sunscreens, because a lot more of the product goes into the air and the environment with a spray than by rubbing in a lotion. Or the easiest, safest way to reduce sunscreen use is to cover up with a t-shirt in the water instead.
4. Swap animal activities for animal watching
From cuddling tigers and elephant rides to swimming with dolphins, encounters with animals are a big part of what makes people want to travel, and social media is adding fuel to the fire with the quest for the perfect animal selfie. But an article by National Geographic Traveller magazine highlighted just how cruel many of these activities can be.
Activities like whale-watching which seem low-impact can still have negative affects on animal health and behaviour. So it's hard to know which activities are ethical and which aren't, and it's easy to make mistakes if you don't have all the facts – I rode an elephant in Thailand years ago and had no idea I was doing anything wrong.
Even places which market themselves as sanctuaries can have just as bad a record in how they treat their animals. So how do you know which animal activities to avoid?
A basic rule of thumb is to steer clear of places where animals are in kept in captivity for any reason other than conservation. So that includes places where you can have photos taken with animals, cuddle or get up close to them, as well as places where animals are made to perform and most zoos and wildlife parks.
There is a need for sanctuaries to look after injured and abandoned animals, but contact with humans should be kept to a minimum. Animal charity Born Free has created a reporting scheme where you can register any animal suffering you see on your travels.
Refusing to take part in these unethical animal encounters helps reduce demand and stop these businesses from operating. And if you do want to see animals when you travel, the best way to do it is in the wild, which helps conserve their habitats too – like gorilla trekking in Uganda, where income from permits helps with conservation.
5. Swap big chains for local businesses
In some destinations, big international companies are the ones who get most of the financial benefits from tourism, but local communities have to deal with the problems it brings, like litter, pollution, noise and changes to their culture.
All-inclusives get a particularly bad rap – everything's provided and paid for on site, so visitors don't need to spend any money locally, and they're often owned multinational companies so the profits get sent out of the country. But even in traditional all-inclusive destinations like the Caribbean or the Maldives, there's a growing range of other accommodation options like locally owned hotels, rentals and homestays.
By staying, eating and shopping locally, you minimise economic leakage so the money you spend stays local. And the benefits spread wider than just the businesses involved in tourism – if they make more profit the owners have more to spend in other businesses.
It can be easier to go with what you know (who hasn't nipped into Starbucks for the wifi?), but buying local helps get a better insight into the places you're visiting too. If you're shopping for crafts and souvenirs, look out for cooperatives or buy direct from the person who makes it so they get more of the money (and it's often cheaper too).
Not all big businesses are the same, and if you are staying in a chain, see how involved they are in the community – do they hire local staff, buy their food locally and invest in the area?
6. Swap new gear for second-hand
The next of our ways to travel more sustainably is all about travel kit. From luggage sets and packing cubes to special pillows – and the eco-friendly products mentioned above – travel comes with a load of must-have kit, and I've got a wardrobe full.
It seems like every hobby comes with a load of must-have kit, and travel is no exception. From luggage sets and packing cubes to special pillows and travel wallets – and even the eco-friendly products mentioned above – I've got a wardrobe full of travel gear.
But as well as costing money to buy, each of these products uses up a lot of resources and power to make. Which is fine if it's something you'll get a lot of use out of like a suitcase, but not so good if it's going to be used once then gather dust in a cupboard.
For some trips you do need special equipment – like goggles and ski jackets for winter sports trips or mosquito nets and zoom lenses for a safari. But a lot of the time you probably won't use it more than once or twice, and chances are there's someone else out there who's done the same and you could get the gear you need second-hand.
There are a ton of second-hand shopping options, from eBay, Vinted, Depop and Facebook Marketplace to charity shops and companies where you can hire more expensive kit like camera lenses, all of which will save you money as well as saving resources.
7. Swap meat and dairy for plant-based food
Veganism is growing around the world, with around 3% of the population now swapping meat, fish, eggs and dairy products for plant-based versions full-time and many more cutting down their consumption. The meat and dairy industry is a major contributor to climate change and loss of biodiversity as well as the ethical and animal welfare issues.
The recent boom in vegan restaurants and plant-based products has made it a lot easier to travel without eating meat or dairy, with vegan options appearing on most menus. But it depends where you're travelling to – India and Israel are some of the most vegan-friendly countries but meat-loving places like France and Argentina are more tricky.
Even if you don't want to give up meat and dairy, cutting down still helps, particularly in countries which don't have good animal welfare or environmental standards.
8. Swap overtouristed destinations for quieter spots
Overtourism is another hot topic in sustainable travel, with destinations from Amsterdam to the Isle of Skye suffering the side effects of too many visitors. When there are queues of people waiting to summit Mount Everest you know there's an overtourism problem.
Despite a pause during the pandemic, cheap flights, mass tourism and unchecked promotion have all helped get us to a place where tourist numbers are rising so rapidly that some destinations are using quotas and demarketing campaigns to restrict them.
Overtourism can have major negative impacts on the people who live in destinations like Barcelona and Dubrovnik, causing pollution, antisocial behaviour and rising living costs. And where cities have the potential to spread visitors out, too many visitors can do even more damage to small islands or National Parks with limited tourist infrastructure.
So does that mean we shouldn't visit popular places? Not necessarily, but if you fancy a weekend in Venice it might be better to go off-season rather than in the summer when it's packed with cruise ship crowds. The weather may not be as good but it'll be quieter, cheaper and you'll reduce the pressure on local resources.
Overtourism only affects a small number of destinations, and there are tons of places where tourists are wanted and welcome, and you often don't have to go far off the beaten track. Even staying in a different city neighbourhood can help avoid the worst of the crowds.
Social media has turned certain places – like Iceland, Santorini and the Cinque Terre – into 'must-see' hotspots that pull in the crowds. But there's usually somewhere just as beautiful, charming or interesting not far away that's waiting to be discovered.
9. Swap Airbnb – sometimes
With over seven million listings, the rapid rise in AirBnB's popularity is often mentioned alongside overtourism. And having a huge influx of unregulated places to stay in a destination can definitely contribute to overcrowding, as well as pushing up prices for locals who want to rent long-term or who have to compete with investors to buy property.
But AirBnB is so diverse that it's a bit too simplistic to just say we should stop using it altogether. At one end of the spectrum are companies who buy up hundreds of properties in a popular city and rent them out at inflated prices, pushing locals out of certain areas.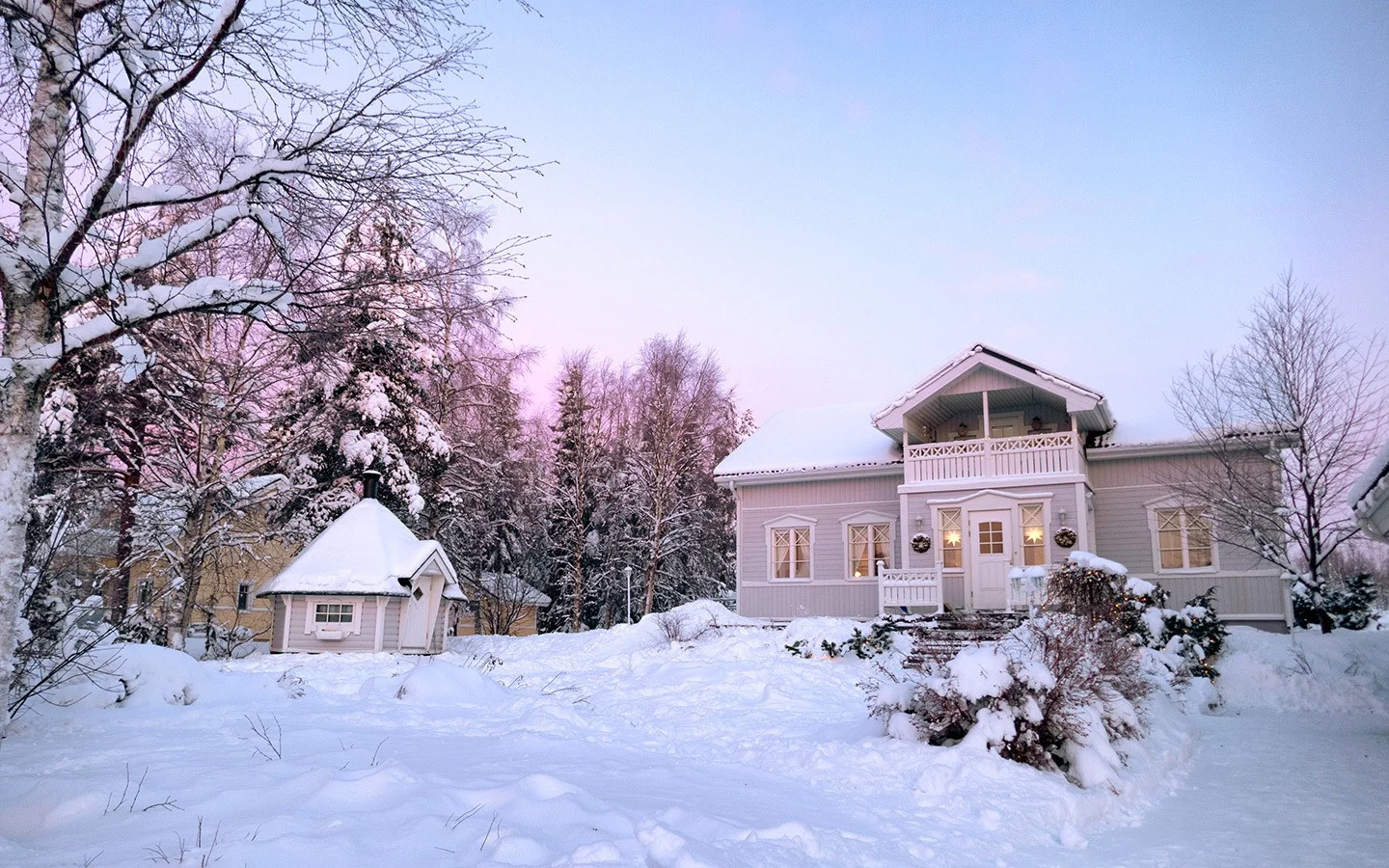 But on the other end you've got people who rent out a spare room or others who let their house for a few weeks each year – like the family house I stayed in in Lapland a few years ago. For them it's an extra income without having a big impact on the area.
AirBnB can also be a low-cost way for new areas to open themselves up to tourism. If you want to stay somewhere unusual, there's more likely to be a room to rent through AirBnB than a hotel. And if you live somewhere without tourism infrastructure, it's a good way to test the waters and see if people are interested in visiting without big investment.
So it's a case of looking at places individually to see whether they're legal (some cities regulate AirBnB rentals), who owns them and whether they're let full-time, renting a room in someone's home rather than a whole place and concentrating on less popular spots.
10. Swap the plane for… anything else!
Flying is the fastest growing contributor to climate change, and it's estimated passenger numbers could double in the next 20 years. Although there are a few things you can do to reduce your impact – from carbon offsetting to choosing the most efficient airline – the truth is that flying is still the biggest impact most of us have on the environment.
One Transatlantic return flight produces a third of the CO2 that most people use in a year. So what do we do about it? If you're up for a challenge then you can join the Flight Free campaign, which is asking people to pledge not to fly for the whole of next year.
Giving up flying completely is too big an ask for most people – many of us have family and friends abroad, and if we all stopped flying then there are places like the Maldives that would suffer as they're so dependent on tourism and only accessible by air.
But could you cut down? Take the train instead of the plane sometimes? Resist jetting off for the weekend on a Ryanair bargain deal and spend it somewhere closer to home? Combine a few short trips into one longer one so you don't have to take so many flights?
Air travel has become so cheap and accessible that it takes a big adjustment to change our reliance on it. But things like cycling and walking routes and overnight trains across Europe are providing new ways to travel more sustainably. And even a small change can make a big difference to our overall carbon emissions if enough people join in.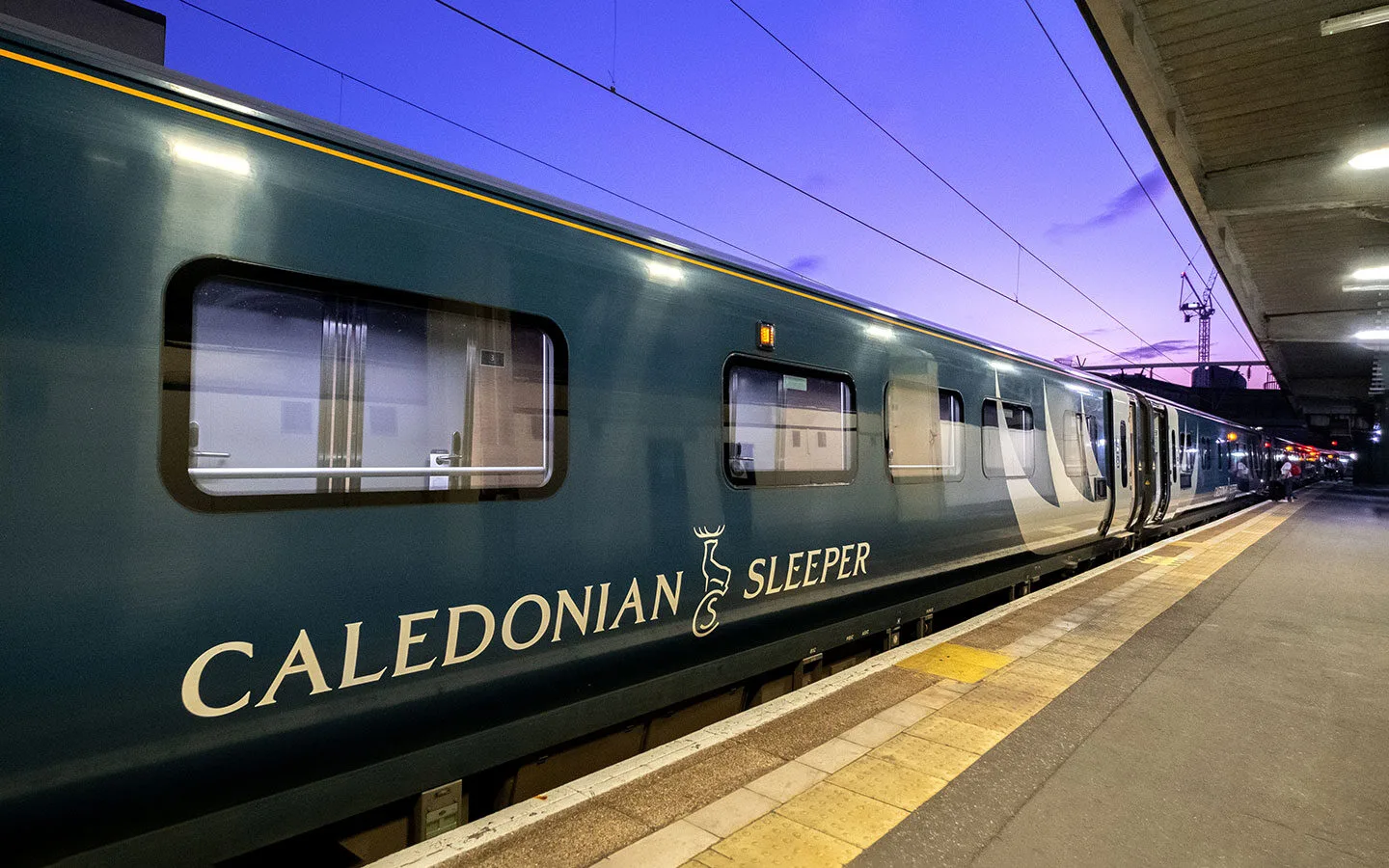 Save for later
You might also like