It's the gateway to the Norwegian fjords, with spectacular scenery and a charming old town. But is Bergen expensive? This budget post breaks down the costs of a five-night trip to Bergen and Flam in Norway.
* This site contains affiliate links, where I get a small commission from purchases at no extra cost to you.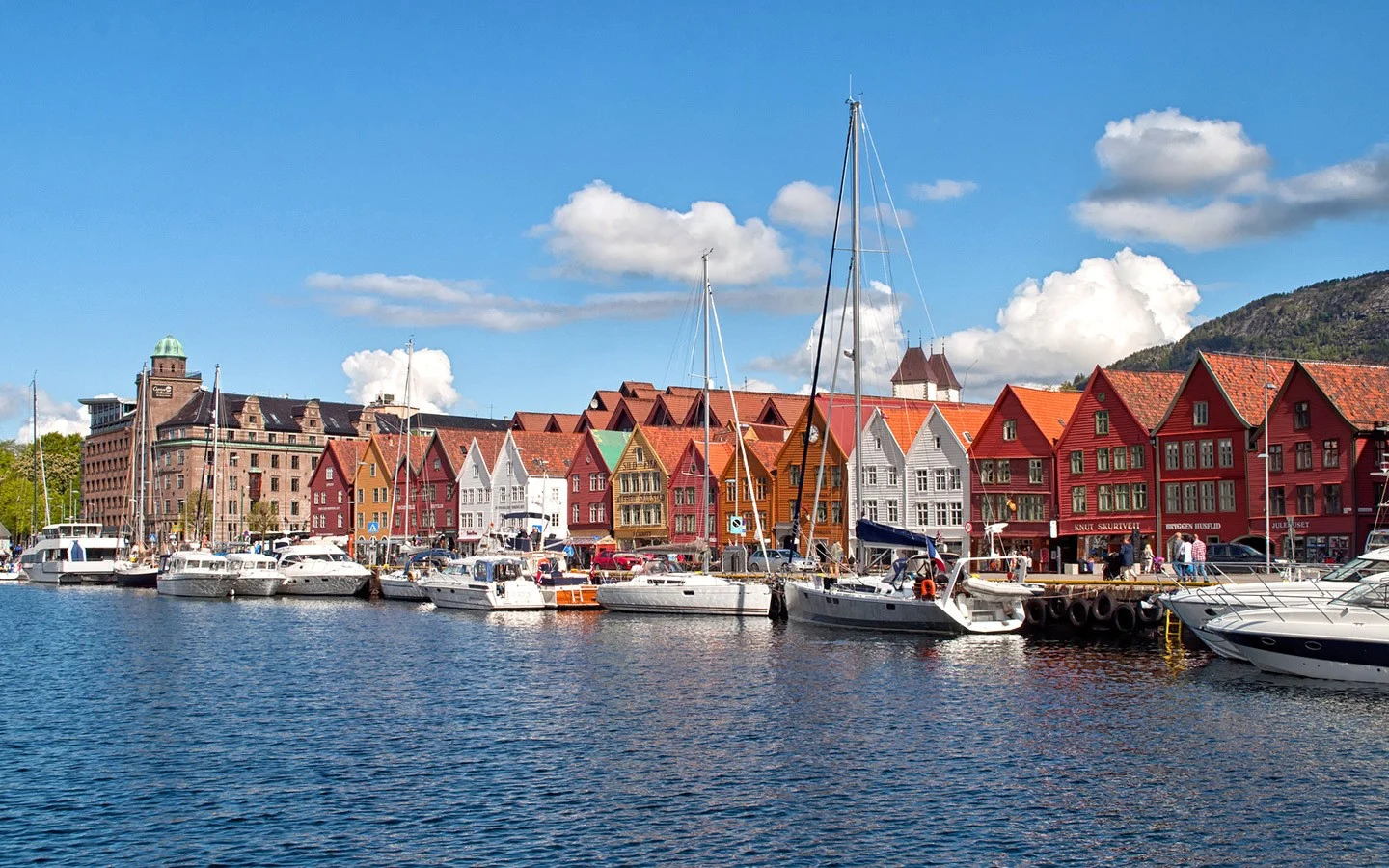 Norway is known for its cool, cosmopolitan cities and outdoor adventures, and one place you'll find them both is in Bergen. The city is known as the 'gateway to the fjords', with boat trips, mountain hiking and biking within easy reach . But also has a beautiful old town with colourful wooden buildings, a thriving port, fish market, museums and galleries.
The only thing that might put you off is the cost. Norway has the reputation for being one of the world's most expensive countries. But is Bergen expensive? To show how much it costs to visit the Norwegian fjords, here's a budget breakdown for my five-night trip to Bergen and Flam, including costs for accommodation, transport, activities and food.
Note: These costs are based on my mid-range travel style – keeping costs down where I can to splash out on special experiences. This post was first published in 2015 but prices have been updated wherever possible to costs as of November 2023.
How much does accommodation in Norway cost?
Bergen has a good variety of accommodation options, in four main areas. Historic Bryggen has lots of character but is the most expensive. The city centre has the widest range of places to stay and great transport links and facilities. The Nordnes peninsula is a quieter, relaxed area popular with families. And Nygård is a studenty area with budget hotels.
Hotels and food are two of the biggest expenses in Norway, so one way to save money on both is by renting an apartment or choosing a hotel with cooking facilities. We started our trip with three nights in Bergen, renting a small one-bedroom apartment in Nordnes with sofa bed and kitchenette for 3740 NOK (€316/£275/$344) for two people.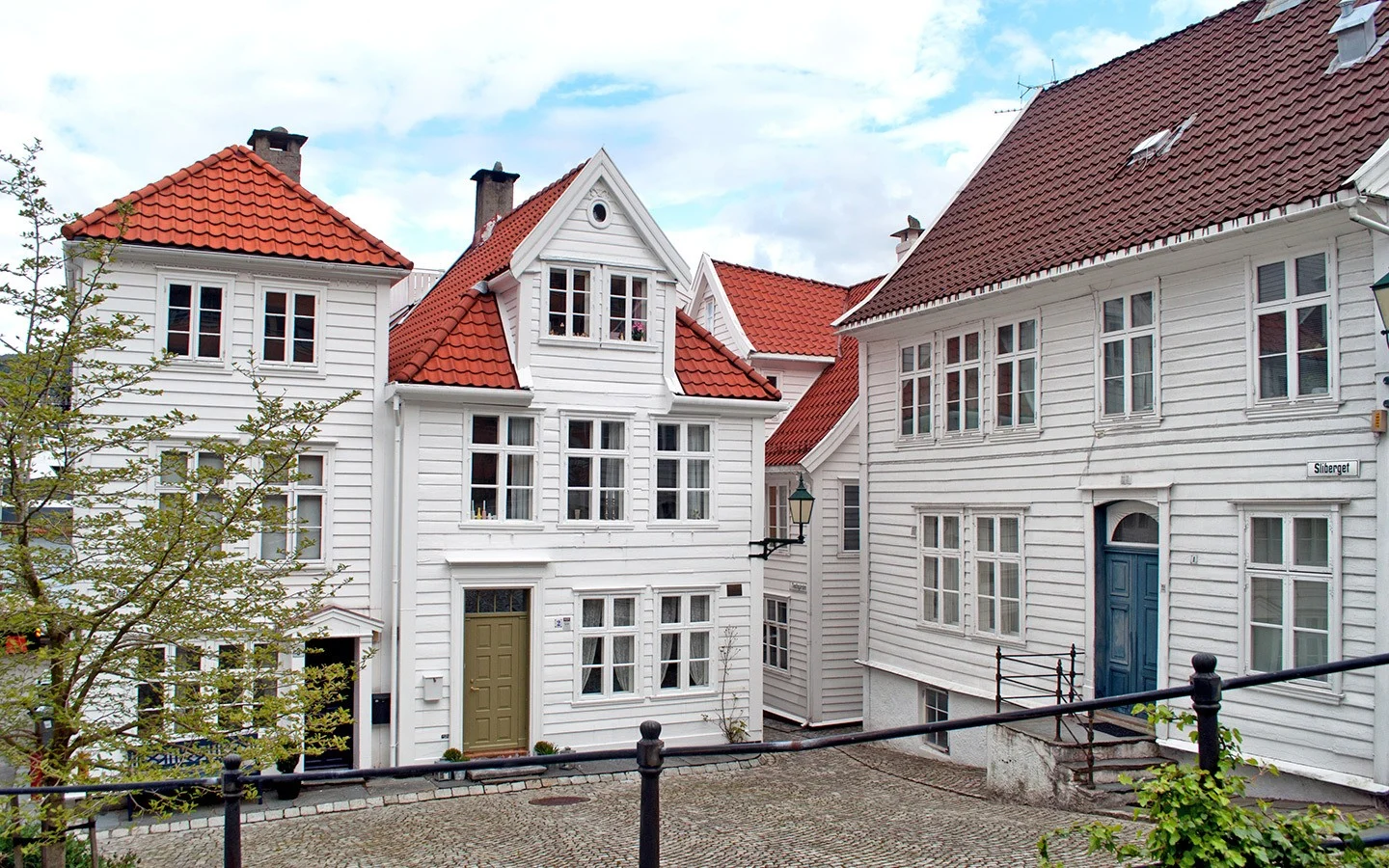 Flam is much smaller than Bergen and doesn't have a wide choice of places to stay, so prices tend to be higher. We stayed in a twin room with garden view at the Fretheim Hotel,* which cost 2900 NOK (€246/ £214/$267) for one night bed and breakfast.
And finally we had another final night back in Bergen. We had an early start for our flight home so chose the Radisson Blu Royal Bergen* hotel as it was right next to the Flybussen stop, which cost 1510 NOK (€128/£111/$139) for one night bed and breakfast.
Accommodation total: €345/£300/$375 – €69/£60/$75 a night each.
How much is transport in Norway?
There are direct flights to Bergen from airports in the UK (starting around £90 for a return with BA or Norwegian) as well as major cities around Europe. We took the Flybussen shuttle bus to and from the airport, which cost 309 NOK (€26/£23/$28) per person for a return ticket – and up to four children up to aged 17 travel for free with an adult.
To get to the fjords, we travelled by train from Bergen to Myrdal which cost 269 NOK each way per person (€45/£40/$49 return). If you are planning on using Norwegian trains, it's worth booking your tickets online as far in advance as possible as they have a limited number of reduced price tickets available, which sell out quickly in peak season.
Then a trip on the Flam Railway scenic train cost 680 NOK return per person (€57/£50/$62). We travelled in May so paid the peak season prices which are valid from May–September, but if you're travelling off-season, tickets start from 350 NOK return.
Transport total (excl flights): €128/£113/$139 per person – €26/£23/$28 a night each.
What's the price of activities in Bergen and the Norwegian fjords?
So many of the things to do and see in Norway revolve around the outdoors, so you can easily get away without spending much on activities. In Bergen we explored the harbour and historic Bryggen area, and visited the free Bergenhus Fortress Museum.
Our only activity cost in Bergen was 90 NOK (€8/£7/$8) for a one-way ticket on the Fløibanen funicular railway to the top of Mount Fløyen, then we walked back down.
You need to get out on the water to see the fjords properly, so we spent 685 NOK (€58/£51/$63) on a boat trip through the Aurlandsfjord and Nærøyfjord to Gudvangen, which included a transfer back to Flam by bus. The Flamsbana scenic train between Bergen and Flam is covered under transport, but would also count as an activity too.
Activities total: €66/£58/$71 per person – €13/£12/$14 a night each.
What does food and drink cost in Norway?
Food and drink are fairly expensive in Norway, so we mixed up eating out and cooking meals in our Bergen apartment, which had a small kitchenette. We did a supermarket shop on the first day, which cost 489 NOK (€41/£36/$45) for three breakfasts and two dinners. And spent 135 NOK (€11/£10/$12) each on drinks and snacks while we were out.
The last two nights we had breakfast included at our hotels and ate out for dinner. In Bergen we ate at the fish market, which cost 946 NOK (€80/£70/$87) for a main course and glass of wine per person. But there's a good range of restaurants in the city so you could eat for less, particularly if you stay away from Bryggen and the harbour.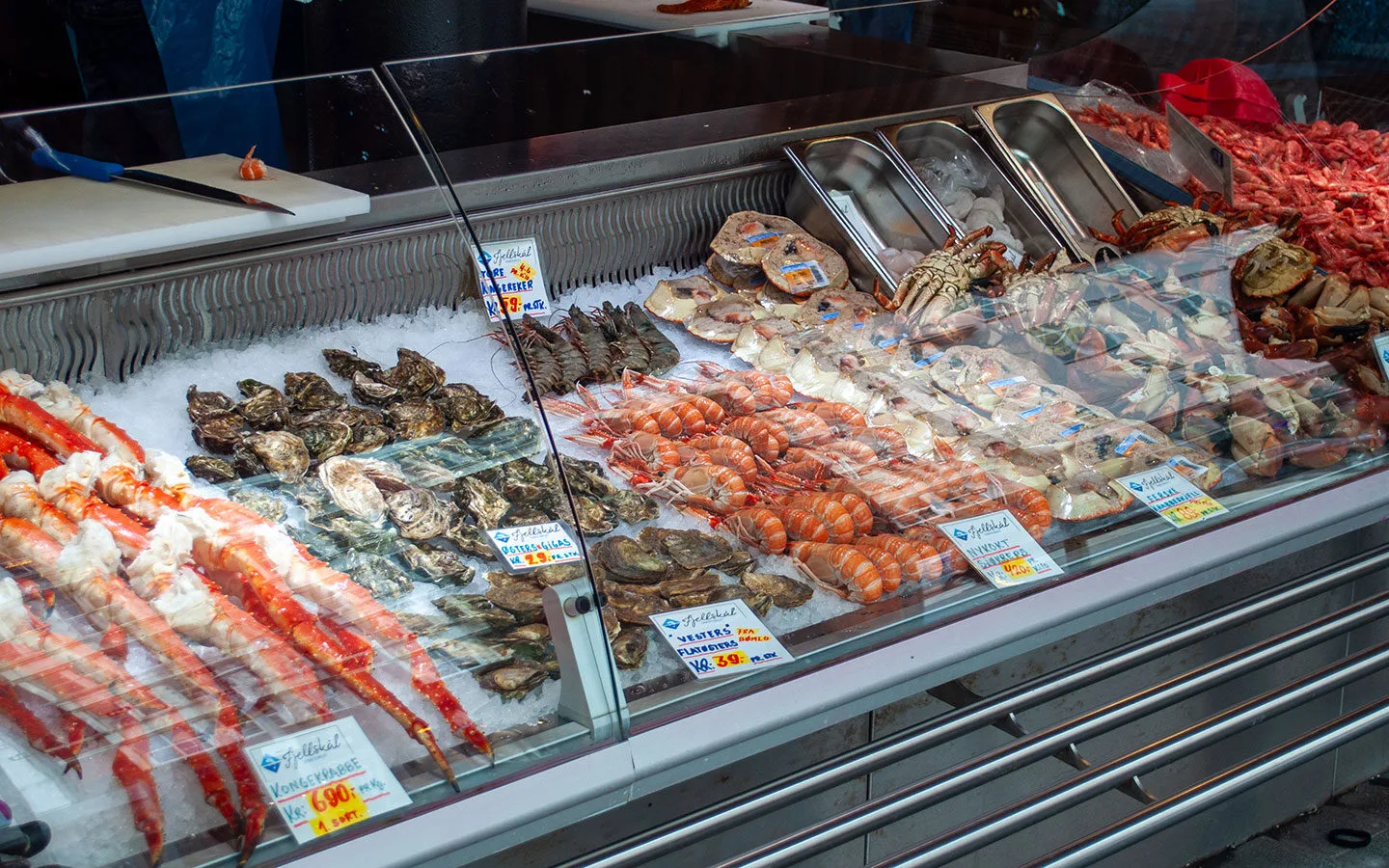 In Flam, restaurant options are more limited. We had dinner at the Ægir brewpub, where two main courses, desserts and glasses of wine set us back 1265 NOK (€107/£94/$116). Generally tips aren't expected in Norway, but people often round up the bill.
Alcohol is pricey in Norway, with a small glass of wine in a restaurant starting around 130 NOK (€11/£10/$12). We also bought some wine when we were self-catering – note you can only buy alcohol from the state-run Vinmonopolet shops which have limited opening hours. A couple of inexpensive bottles of wine cost 350 NOK (€30/£26/$32).
Food and drink total: €140/£123/$152 per person – €28/£25/$30 a night each.
The grand total
So is Bergen expensive? The overall cost of our five-night trip to the Norwegian fjords in May came in at €679/£594/$737 per person, excluding flights (we paid £125 return from London Gatwick). This works out at €135/£119/$147 per person per night.
So although Norway isn't exactly a budget destination, Scandinavia doesn't have to be ridiculously expensive – our trip to Finnish Lapland in January had a similar cost per day. To me it was totally worth it – Bergen, Flam and the fjords are beautiful places to visit.
Lower budget? If you're looking for a cheaper accommodation, there are hostels in Bergen and Flam with budget-friendly dorm rooms (though private rooms are no cheaper than hotels). You can also save money by self-catering and avoiding alcohol.
Higher budget? With more money to spend you could stay in hotels the whole time and eat out more – Bergen has some great high-end fish restaurants. You could also take a private boat trip into the fjords or add on an excursion to the Stegastein viewpoint.
Save for later
You might also like