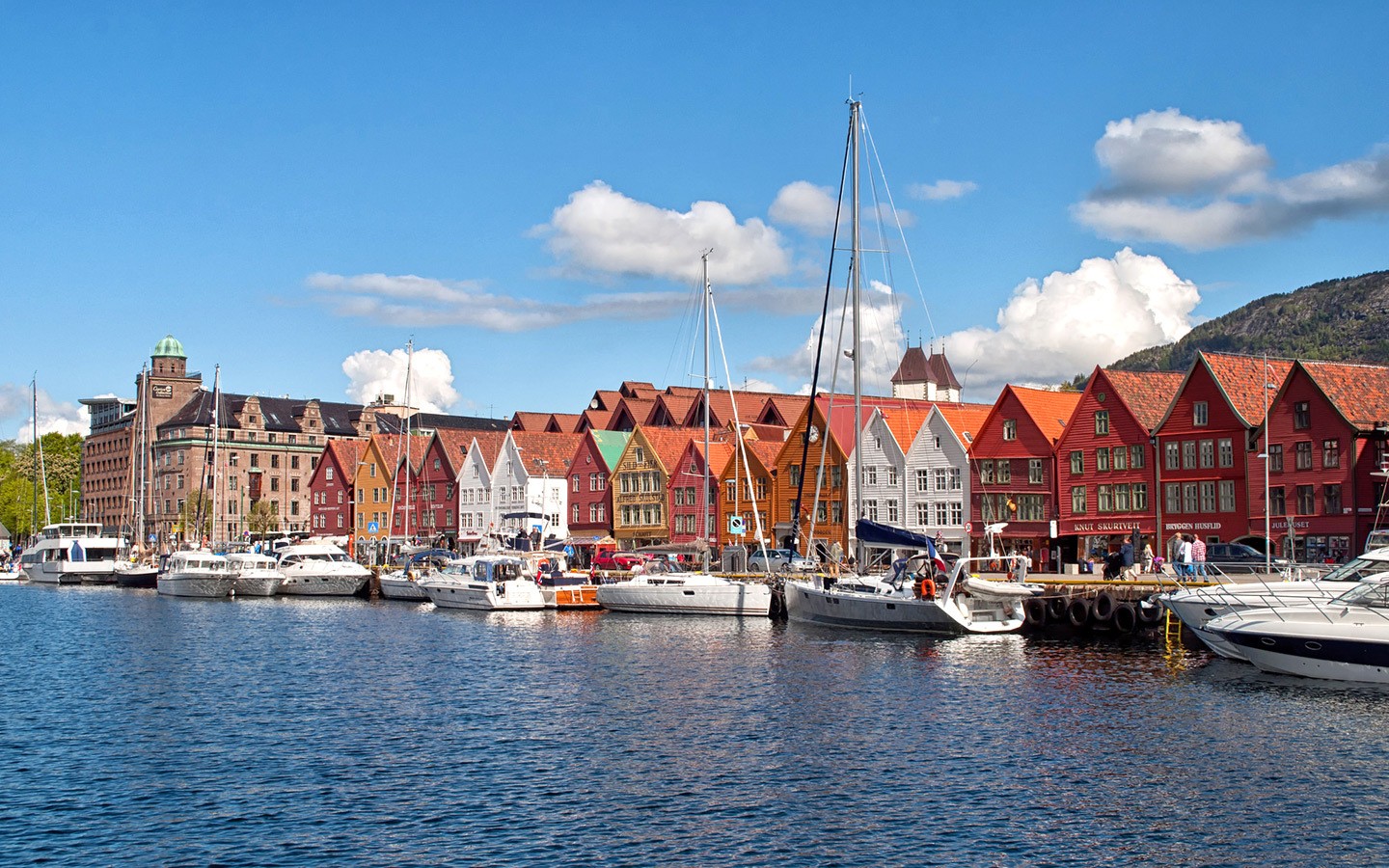 Think of Norway and you probably picture sailing through the deep blue waters of the fjords, hiking through the mountains or watching the Northern Lights from a husky sled. Or maybe visiting the country's cosmopolitan cities is more your thing. Either way Norway is overflowing with riches – but there's one big problem, and that's you need riches to pay for it.
You can't mention visiting Norway without the issue of price coming up. The country has a reputation for being one of the most expensive in the world, and those horror stories of £12 beers are enough to scare people off from visiting. But how expensive is it really to visit Norway? Here I share my trip budget for five nights in Bergen and the Norwegian fjords.
Note: these costs are based on my travel style – mid-range with a touch of affordable luxury – so I keep costs down where I can to can splash out on special experiences. There's usually a mixture of hotels and apartment rentals, cooking and eating out, free activities and paid excursions.
Read more: The Flam Railway: Norway's most scenic train journey
Budget breakdown for five days in Bergen and the Norwegian fjords
Accommodation
Hotels and food are two of the biggest expenses in Norway, but one way to save on both is by renting an apartment. As we were spending three nights in Bergen at the start of the trip we rented a place via AirBnB for 3154 NOK/£291/$380 (1051 NOK/£97/$127 a night or 526 NOK/£48.50/$64 per person per night). We ended up getting moved to a larger two-bed house with open-plan kitchen and living room, a ten-minute walk to the harbour.
Out in the fjords, Flåm's a small place with not much choice of accommodation, so we chose the historic Fretheim Hotel at 1138 NOK/£105/$138 (568 NOK/£52.50/$69 per person). For our last night back in Bergen we had an early start for our flight so we stayed at the Radisson Blu, right next to the Flybussen stop, for 1430 NOK/£132/$173 (715 NOK/£66/$86.50 per person).
Total accommodation cost: £528/$692 or £264/$346 per person – £53/$69 a day each on average.

Transport
There are direct flights to Bergen from airports in the UK (starting from £78 for a return with BA or Norwegian) as well as major cities around Europe. We took the Flybussen shuttle bus to and from the airport, which cost 170 NOK/£16/$21 per person return.
To get to the fjords we travelled by train from Bergen to Mydral for 286 NOK each way (£52/$69 return). If you are planning to use Norwegian trains, it's worth booking online in advance as they have a limited number of reduced price 'Minipris' tickets available. The Flåmsbana scenic train between Mydral and Flåm cost 550 NOK/£52/$67 return per person – this is run privately so the only discount available is 30% off with an Interail/Eurail rail pass.
Total transport cost: £120/$157 per person – £24/$31 a day each on average.
Activities
So many of the things to do and see in Norway revolve around the outdoors, so you can easily get away with not spending much on activities. In Bergen we wandered around the harbour and historic Bryggen district for free. We did spent 45 NOK/£4/$5 on a ticket for the funicular railway up to the top of Mount Fløyen though, but we walked back down.
You need to get out on the water to see the fjords properly, so we spent 360 NOK/£33/$44 on a boat trip through the Nærøyfjord to Gudvangen, which also included a transfer back to Flåm by bus. The scenic train between Bergen and Flåm is covered under transport but would also count as an activity too – and even the regular Bergen–Myrdal train passed some amazing scenery.
Total activities cost: £37/$49 per person – £7/$10 a day each on average.
Food and drink
Our apartment in Bergen had a well-equipped kitchen so we did a big grocery shop on the first day, spending 329 NOK (£15/$20 each), which covered three days' worth of breakfasts and two dinners. We also spent around 116 NOK/£11/$14 each on drinks and snacks while we were out. The last two nights we had breakfast included at our hotels and ate out for dinner.
In Flåm there were only a couple of options, so we ate at a brewery where two mains, a dessert and two glasses of wine set us back 860 NOK/£79/$104. There was more choice in Bergen so we only paid 525 NOK/£48/$64. Alcohol's pricey in Norway, with a small glass of wine for £9.
We had a couple of drinks out, and bought some wine for when we were self-catering. You can only buy alcohol from the state-run Vinmonopolet shops which have limited opening hours, where a couple of bottles of (practically their cheapest) wine cost 225 NOK/£21/$27.
Total food and drink cost: £206/$270 or £103/$135 per person – £21/$27 a day each on average.

The grand total
The overall cost for our five days in the Norwegian fjords came in at £524/$687 per person. This works out at about £105/$137 a night each, not including flights. So although Norway isn't exactly a budget destination, it's also not scarily expensive. And to me it was totally worth it – Bergen and the fjords are fascinating and beautiful places to visit.
Lower budget? The easiest way to save money would be to steer clear of alcohol! For a cheaper accommodation option there are hostels in Bergen and Flåm with more budget-friendly dorm rooms (though private rooms are no cheaper than hotels).
Higher budget? With more money to spend you could stay in hotels the whole time and eat out more – Bergen has some great high-end restaurants. There are also other boat trips and tours you can take to see more of the fjords, or could hire a car and explore independently.
Pin it
This article contains affiliate links, where I get a small commission at no extra cost to you – thanks.