Spend a night behind bars in boutique luxury style at the Malmaison Oxford prison hotel, where former cells which housed inmates until 1996 have been converted into stylish bedrooms worth doing time in.
* This site contains affiliate links, where I get a small commission from purchases at no extra cost to you.
The Malmaison hotel chain is known for its quirky, historic hotel buildings, and one of the most unusual is the Malmaison Oxford. This former castle-turned-prison was still entertaining guests at Her Majesty's Pleasure until 1996, but today's visitors are a lot happier about spending the night behind bars at this Oxford prison hotel.
The heart of the Victorian prison has been transformed from a place of punishment to one of pleasure, while keeping lots of the original features, right down to the former cells becoming en-suite bedrooms. So what's it like getting locked up at the Malmaison Oxford? This review takes you though the hotel's history, rooms, facilities and location.
The history of Oxford Prison
Oxford Prison started life as Oxford Castle, with the first castle built here over 1000 years ago on the orders of William the Conqueror. It defended the city from Saxon invaders and survived two medieval sieges, but was primarily used as a prison by 1230.
Prison life was bleak – the building sustained serious damage in the English Civil Wars and was crumbling and infested with vermin. Prisoners had to pay for their own upkeep, so many starved to death and others fell victim to cold and disease, and prison staff had a reputation for brutality. By 1770 the building was deemed unfit for human habitation.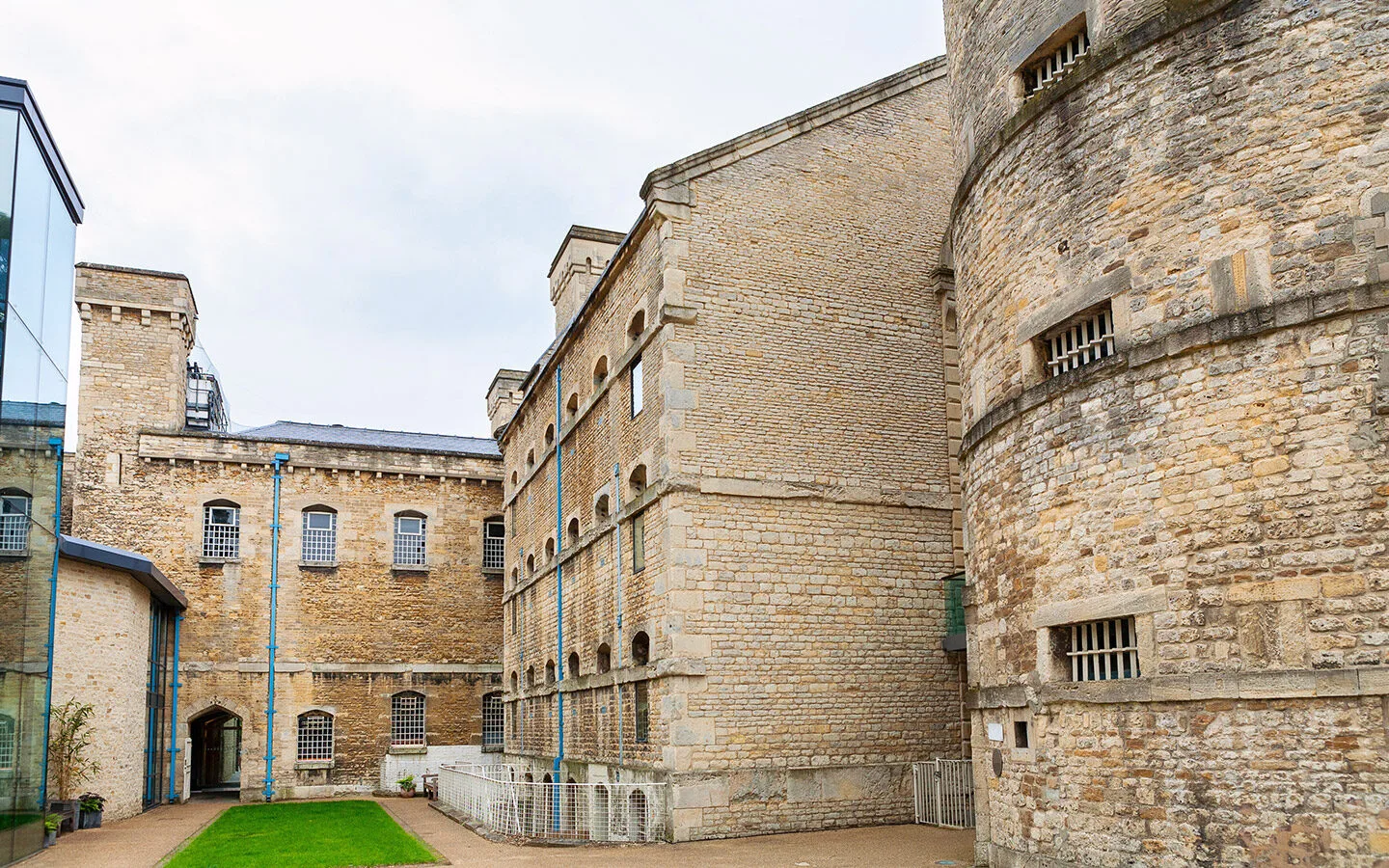 Oxford Prison was modernised and extended under Victorian prison reforms, with better sanitation and healthcare, new cells and an exercise yard. Public executions still took place until 1863 though, and all prisoners had to do hard labour – including the youngest prisoner, a seven-year-old girl who was given a week in jail for stealing a pram.
It became HM Prison Oxford in 1888, but ended up out-of-date and overcrowded, with three prisoners packed into cells designed for one. So in 1996 it closed for good.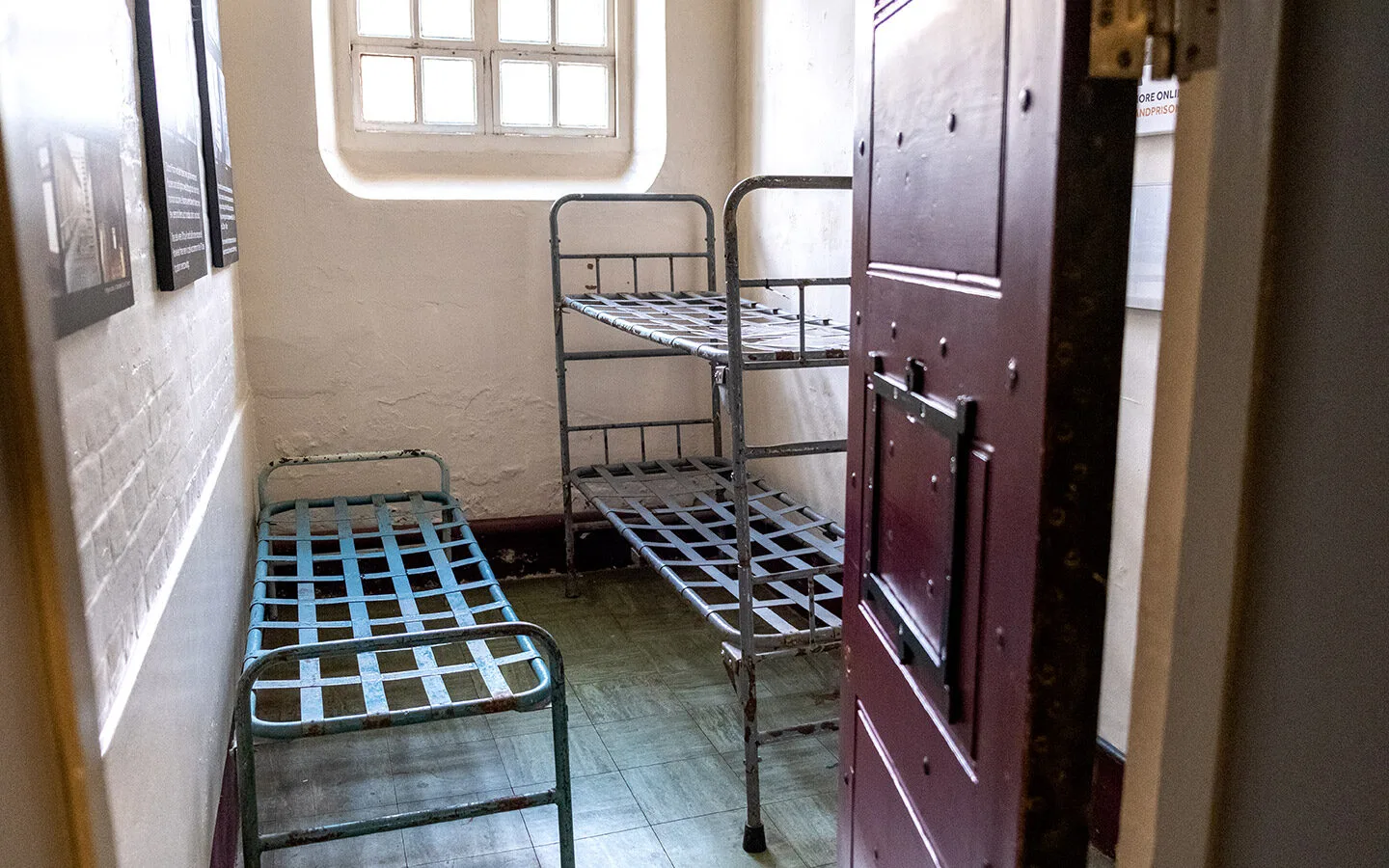 Parts of the old castle like St George's Tower, the crypt, Prison D-Wing and Debtor's Tower became the Oxford Castle & Prison attraction, where you can do an interactive tour and find out more about its past residents (some like arsenic poisoner Mary Blandy and Anne Green who somehow survived her own execution are said to still haunt it).
The rest of the Victorian prison was sold off to the Malmaison hotel chain, who specialise in turning historic buildings into boutique hotels – others include a Royal Mail sorting office*, a Greek Orthodox Church* and even a brothel* – who've kept a lot of original features including the central walkways and stairs, barred windows and heavy metal doors.
Malmaison Oxford prison hotel review
The rooms
The Malmaison Oxford has 95 rooms, with a mix of different sizes and styles. There are standard and club doubles (club rooms come with a separate seating area) in the adjacent 'House of Correction' building, as well as suites named after former prison governors. These come with added extras like rolltop baths, lounges, balconies or terraces.
But for the full Oxford prison hotel experience you really want to stay in A-Wing's cell bedrooms. Originally each cell housed up to three prisoners – if you head down to the lower-ground floor you can see one which has been left in its original state.
Today three cells have been combined to make each room, giving you plenty of space. Two cells are knocked together for the bedroom, with a third forming the en-suite bathroom. You still have the vaulted ceilings, brick walls (now painted white to make it brighter), heavy studded metal doors and thick walls, which make it incredibly quiet.
Things are a lot more luxurious than they once were though, with a décor of grey and red, big comfy king-sized beds with velvet headboards, plasma TVs, coffee machines, mini bar fridges, armchairs and deep carpets decorated with prison-inspired tally marks (though you're less likely to be counting down the days until you leave now).
There are two types of cell room available – Standard and Club. They're similar but Club rooms have rolltop baths with separate showers, bathrobes and slippers.
Standard bathrooms have a shower over the bath, but all are smart and modern, with full-sized Arran toiletries rather than miniature bottles. Water is also supplied in glass bottles to reduce plastic waste and they use chemical-free cleaning products.
Depending on what level you're on, you'll either have small, high windows or rooms on the higher floors also have larger windows below so are a lot lighter. And in case anyone is feeling squeamish about your room's past life, any areas which were associated with executions or corporal punishment in the past are used as offices rather than bedrooms.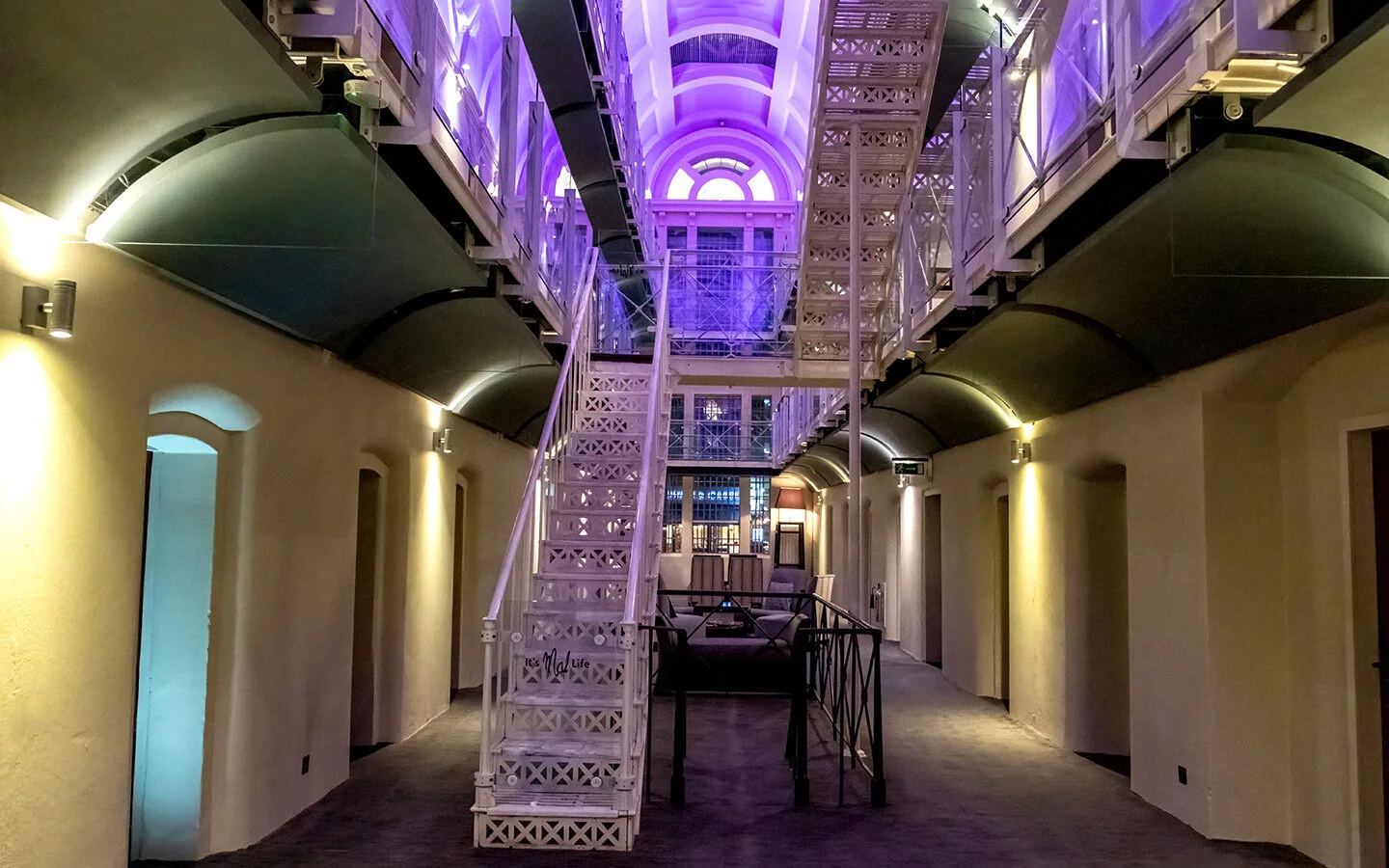 The facilities
There aren't a lot of extra facilities at the Malmaison Oxford – no pool or gym. There is a brasserie and bar in the basement though, as well as several event spaces, including the old visitors' room (this was the hotel's public bar on my last visit but unfortunately is now only used for events), and a terrace outside in what was the prison's exercise yard.
But for me the best bit about staying at this Oxford prison hotel was the atmosphere of the building. The cell rooms are set around a vast, three-storey atrium with the original wrought-iron stairs and walkways. It's was very quiet when I stayed so was perfect for exploring and taking photos, especially at night when it's lit by colourful lights.
The food and drink
The Chez Mal Brasserie and Bar is located underground in the former solitary confinement wing, with pipes running along the ceiling and an original steel staircase. Moody lighting suited the space at night, but lack of windows means it might seem a bit gloomy in daytime. On sunny days you can also eat outside on the exercise yard terrace.
The seasonal menu is the same across all the Malmaison hotels and includes dishes like sticky ribs, seared sesame tuna, steaks and cobb salad. There's a good value prix fixe menu (£22 for two courses or £27 for three), but it's only available in the early evenings, otherwise it's fairly pricey and there are a lot of other options available in Oxford.
Malmaison do have some good special offers* though which make it worthwhile eating in – like their 'Friday Feeling' deal where you get your room at a reduced price if you stay overnight on a Friday night and spend £50 on food in the brasserie.
Breakfast is included in some package deals, otherwise it's £16.50 for a continental or £19.50 for a cooked breakfast. There's a decent continental spread, with pastries, fruit, cereals and yogurts, and cooked options include Eggs Benedict and kippers.
The location
The Malmaison Oxford is located in Oxford's redeveloped Castle Quarter, where you'll find various bars and restaurants along with the Oxford Castle & Prison. It's also very close to the Westgate Shopping Centre and a short walk to the Oxford colleges and museums.
If you're arriving by train, then it's a five to 10-minute walk to the hotel from Oxford railway station, where there are plenty of taxis if you've got a lot of luggage.
Or if you're travelling by car, the Malmaison has a valet car park which must be booked in advance – but it's pricey at £34 a night and you can't leave your car later than 12pm on the day of check out. A cheaper option is to park in one of the park and ride car parks on the outskirts of Oxford, which also avoids the confusing drive through its one-way system.
The details
The Malmaison Oxford* prison hotel is one of the most popular – and therefore expensive – of the Malmaison hotels and room prices vary hugely. Cell rooms generally start from £197 and can go as high as £500. Standard rooms start from £160 and suites from £260.
There are also various special offer packages available which include accommodation along with extras like dinner, cocktails or a bottle of Champagne.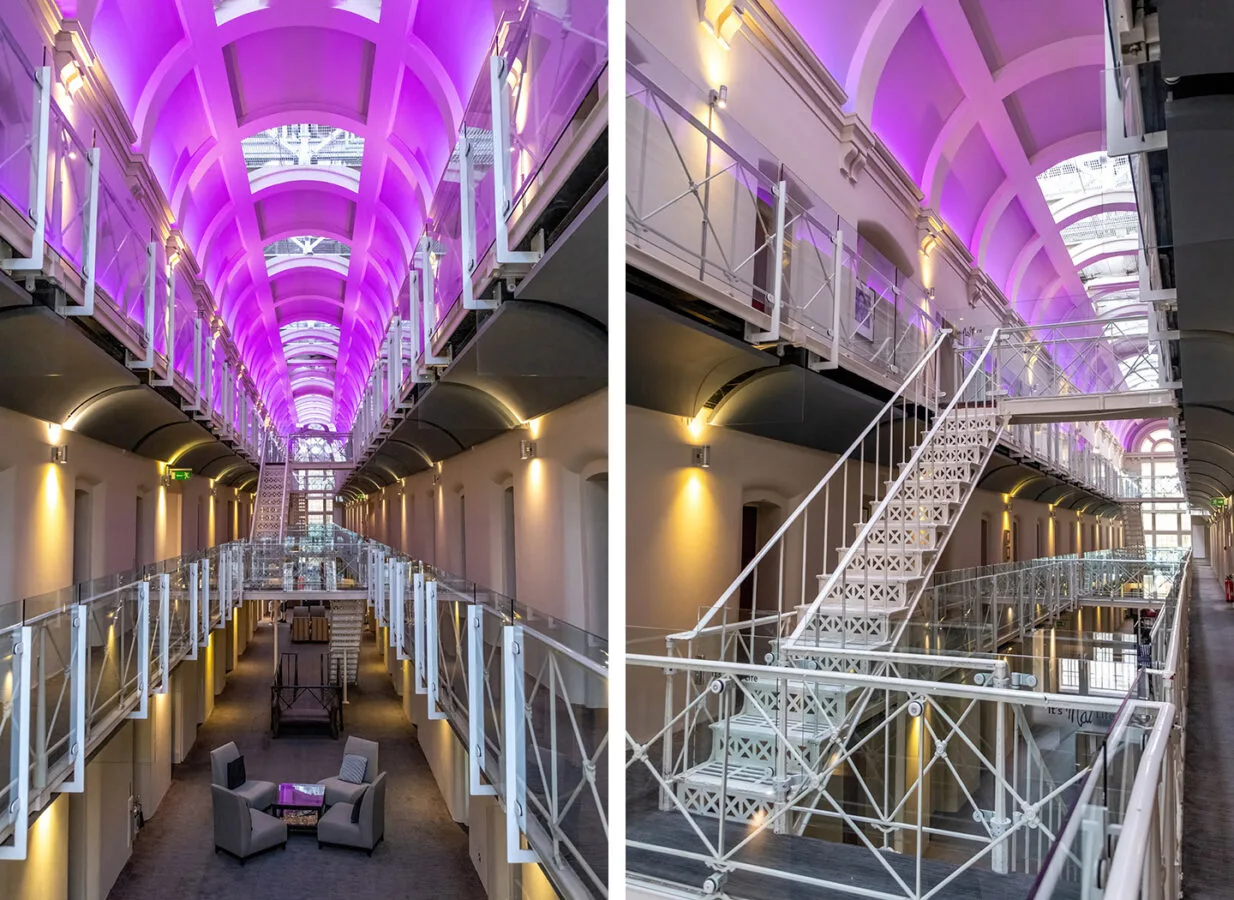 Save for later
You might also like