As I've got no plans to take up a life of crime, a stay at the Malmaison Oxford is hopefully the only way I'll ever spend a night behind bars. And in this unique hotel you get a lot more luxury now than the last people who got locked up here. The building started off as Oxford Castle and was demolished and rebuilt over the years before being turned into a Victorian jail.
It was a prison until 1996 when it closed down and the building sold off to the Malmaison hotel chain. The company specialise in turning historic buildings into boutique hotels – others include an old postal sorting office, a church and even a brothel – so they kept a lot of the original features while turning it from a place of punishment to one of pleasure.
Read more: A weekend in Oxford: A 48-hour itinerary
Malmaison Oxford prison hotel review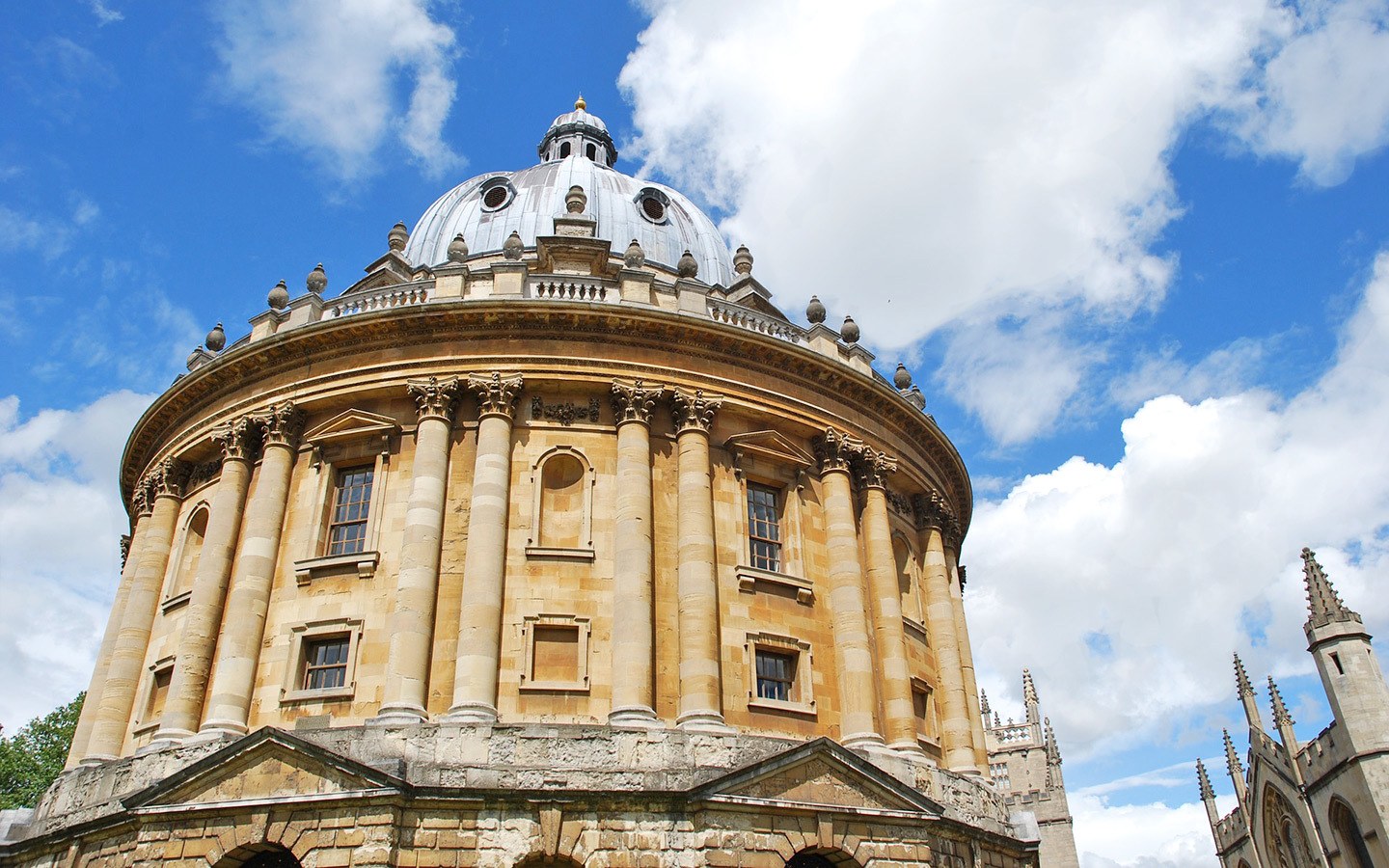 The location
The Malmaison Oxford is located in the middle of Oxford's redeveloped Castle Quarter, surrounded by bars and restaurants, an art gallery and Oxford Castle and Prison, where you can find out more about the history of the castle and prison. The hotel is in the centre of town so you can easily walk to the Oxford colleges, museums and shops in a few minutes.
If you're arriving by train then it's a 10-minute walk to Oxford railway station, where there are plenty of taxis if you've got a lot of luggage. Or if you're travelling by car the Malmaison has a valet car park – but it's pricey at £28.50 a night and you can't leave your car beyond check out time. A cheaper option is to park in one of the park and ride car parks on the outskirts of Oxford, which also avoids the confusing drive through its one-way system.
The rooms
The Malmaison Oxford has 95 rooms, with a mix of suites named after former prison governors, converted cells and modern rooms in the adjacent 'House of Correction' building. But if you're spending the night in a prison hotel you really want to be staying in A-wing's converted cells. There are two types of cell room available – Standard and Club.
Rooms are made up of three cells – one is the bathroom and two have been knocked through for the bedroom. They still have a lot of character, with original iron doors, vaulted ceilings and thick walls, which make it incredibly quiet. Things are a lot more luxurious that they once were though, with a decor of deep reds and browns, a big comfy king-sized bed, plasma TV and fast wifi, and the room is big enough to fit in a table and chairs.
Club rooms come with extra perks like a roll-top bath and a separate walk-in shower, bathrobes, slippers and a coffee machine. But both room types have tons of soft towels and full-size toiletries (marked 'Steal me' in homage to the building's past residents).
The food
As part of our Sunday Stopover deal (see below), we had to spend £75 on food and drink at the hotel, so we booked a table for dinner in the Chez Mal Brasserie. It's underground in the former solitary confinement wing, with pipes running along the ceiling and an original steel staircase. The moody lighting suited the space at night, but it might seem a bit dingy in daytime. On sunny days you can also eat out in the exercise yard or on the roof terrace.
The menu includes modern British/European dishes like steaks, fishcakes or roasted duck breast. The food was decent and our waitress was lovely, but it's quite expensive so if you're not on a package there are lots of other restaurants nearby. For drinks there's also a cocktail bar in the old visitors room on the third floor, with high ceilings and comfy sofas.
Breakfast is included in some package deals and comes with a buffet selection of pastries, fruit, meats, cheeses and yogurts, as well as cooked options like Eggs Benedict or bacon rolls.
The facilities
There aren't much in the way of extra facilities at the Malmaison – no pool or gym. But for me the best bit about staying at this Oxford prison hotel were its original features. The cell rooms are all set around a vast, three-storey atrium with the original wrought-iron stairs and walkways. It's all carpeted in thick red carpets with quirky oversized furniture.
There was hardly anyone around when I stayed so it was perfect to take photos, especially with colourful lighting at night. Outside there's a terrace in what was the prison's exercise yard which hosts events like film screenings – including the odd showing of The Shawshank Redemption! And the Cell 3 dining room is available to hire for private parties.
My tips
Guests are… a mixture of tourists, couples and people visiting Oxford on business, but you're only likely to come across them in the bar or brasserie.
Staff are… friendly, passionate about the hotel, but not all very experienced.
Don't forget… to go and check out the original cell down in the basement so you can see the less luxurious conditions the previous residents used to live in.
Useful to know… if you're not in a tariff which has breakfast included, then it'll set you back £15 per person for a continental breakfast selection.
The details
Room prices at the Malmaison Oxford vary hugely – the modern rooms in the House of Correction range from £120–£235 a night, with cells from £155–£265 and suites from £250–£465. There are also various special offer packages available. One of the best deals is the Sunday Stopover, which gets you a Sunday night in a standard room for £50 (or a cell room for £95) if you spend £50 on food and drink the hotel brasserie or bar.
Pin it
* This site contains affiliate links, where I get a small commission from purchases at no extra cost to you.