From the Vikings to the Victorians, the Romans to the Reformation, travel across the country and back through time on this journey through Historic England by train. You'll follow in the footsteps of statesmen, writers and royalty as you travel from London through Salisbury, Bath Spa, Oxford and Stratford-upon-Avon to York, visiting some of the country's most impressive castles, cathedrals and colleges along the way. This one-week itinerary will show you which trains to take, how much they cost, how to book and what to see and do.
Read more: Five great one-week rail trip route ideas for Europe and Britain
One-week Historic England by train itinerary
Day 1: London
Start your trip with a full day in the UK capital. London has over 2000 years of history to discover, so choose a few highlights from its array of palaces, castles, churches and abbeys. Follow in the footsteps of kings and queens at Westminster Abbey, meet the Beefeaters at the Tower of London*, get an insight into royal life at Windsor Castle, admire Sir Christopher Wren's handiwork at St Paul's Cathedral or climb to the top of the Monument.
London is packed with museums and galleries – and most are free to visit. Learn about the city's history at the Museum of London, see artifacts from around the world at the British Museum, go interactive at the Science Museum or admire artworks at the National Gallery. Or you can check out some of London's unusual attractions, like the Old Operating Theatre surgical museum or underground tours of the city's abandoned Tube stations.
London's also a great place for theatre – catch a show in the West End or see one of Shakepeare's plays at the Globe. And if the sun's shining (it does happen…) head to one of London's parks and gardens to soak it up, with boating on the Serpentine lake in Hyde Park, Japanese gardens in Regent's Park and skyline views from Primrose Hill.
Where to stay in London: The CitizenM Tower of London* hotel's position above Tower Hill Tube station makes it easy to get around, with views of the tower and Thames. There's only one category of compact rooms, with high-tech extras like a tablet to control the lights and blinds. There's also a colourful lounge, café and rooftop bar with panoramic views.
Read more: Visiting London on a budget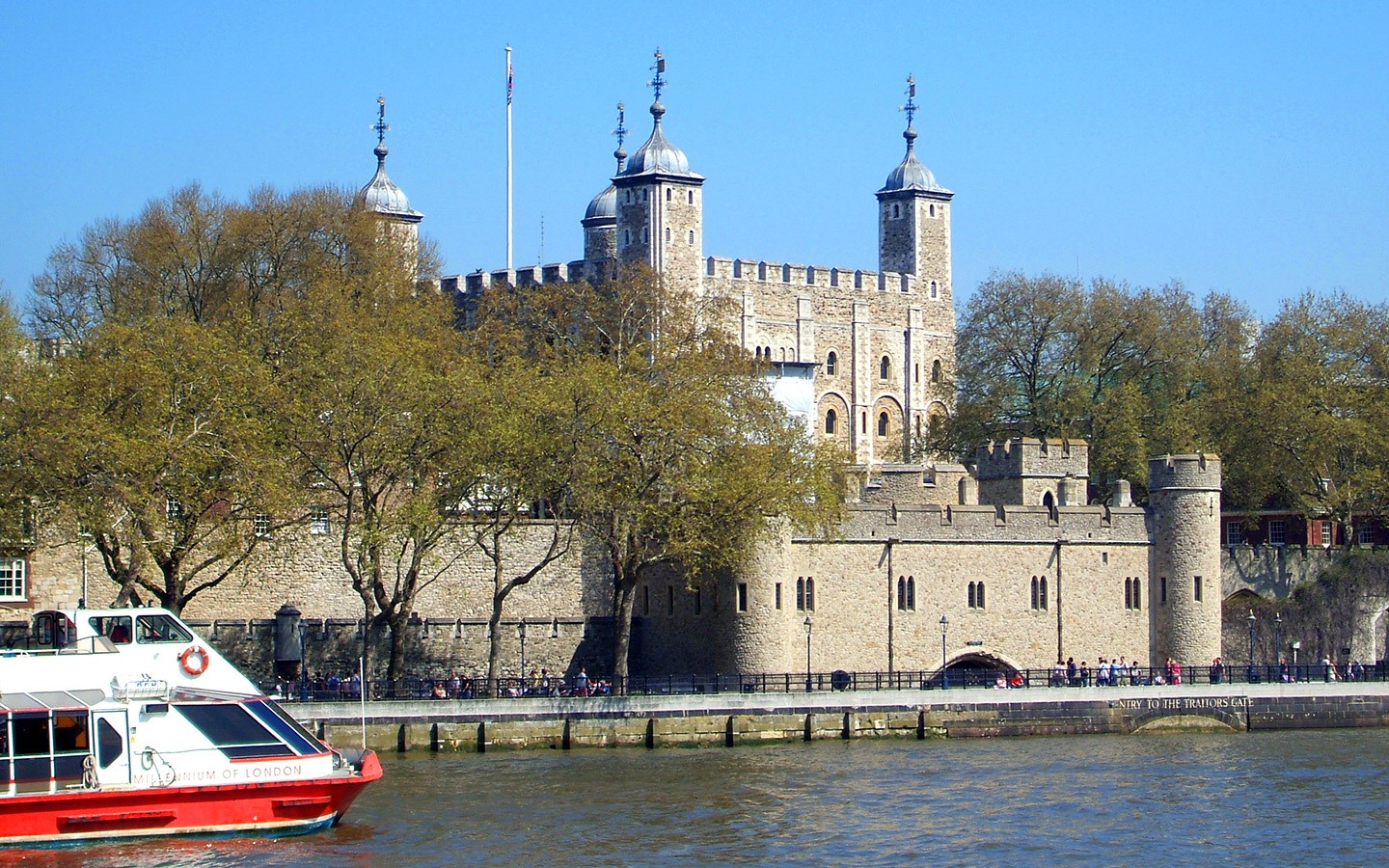 Day 2: London > Salisbury
Next morning, leave London behind and take a 1.5-hour train journey west to Salisbury. The 09.20 service departs London Waterloo and arrives in Salisbury at 10.50. Then spend the rest of the day exploring the city. Salisbury is compact and easy to get around on foot, located where four rivers meet the River Avon and surrounded by tranquil water meadows.
Salisbury's most famous site is its Gothic-style 13th-century cathedral, with the tallest spire in the UK. Join a tower tour and climb up 332 steps for a close up look at the spire as well as views out across the city. Or wander around the cathedral's atmospheric cloisters and visit the Chapter House, home to one of only four surviving copies of the Magna Carta.
Take an afternoon stroll around pretty Cathedral Close with its neatly manicured lawns and grand Elizabethan and Georgian mansions. You can visit Arundells, the former home of British Prime Minister Ed Heath, or admire antique furniture and glassware on display at 18th-century Mompesson House. The close is also home to the Salisbury Museum, where you can find out more about the area's history, and the Rifles military museum.
Or travel two miles north of Salisbury and 2000 years back in time to Old Sarum. It was originally an Iron Age fort and was later occupied by the Romans and Saxons. William the Conqueror built a castle here and it was the site of the first Salisbury cathedral until it was replaced by the current one in 1220 – though all that's left now are its foundations.
Where to stay in Salisbury: The black and white Best Western Red Lion Hotel* was built in the 13th century, making it England's oldest purpose-built hotel. It's full of character, with some rooms with medieval fireplaces, four-poster beds and original wall paintings.
Read more: Autumn in Salisbury at the Best Western Red Lion Hotel
Day 3: Salisbury > Bath Spa
Carry on travelling west on the one-hour train journey to Bath Spa – the 09.42 train from Salisbury arrives into Bath at 10.35. Bath was originally known as Aquae Sulis when it was founded by the Romans in 60 AD, brought here by its natural thermal springs. You can tour the Roman Baths and Temple of Sulis Minerva – though if you want to take a dip you're better off heading to the modern Thermae Bath Spa with its spectacular rooftop pool.
Bath is also known for its links with Jane Austen, who lived in the city from 1801 to 1806. You can learn more about her life at the Jane Austen Centre, join in the annual Jane Austen festival each September, try traditional Georgian dress at the Fashion Museum or enjoy high tea at the Pump Rooms, which features in her novels Northanger Abbey and Persuasion.
Channel your inner Austen heroine with a walk around the curving Royal Crescent, lined with elegant Georgian townhouses – and see how people lived back then at Number 1 Royal Crescent, which has been turned into a museum. Visit Bath's Abbey and try a Sally Lunn bun, a type of brioche spread with butter or cream that dates back to the 17th century.
Where to stay in Bath: Splash out on a night at Bath's most desirable address at the Royal Crescent Hotel*. Two townhouses have been merged to create a luxurious five-star hotel, with period artworks and antiques, a hidden garden, restaurant, bar and spa.
Read more: A weekend in Bath: A 48-hour itinerary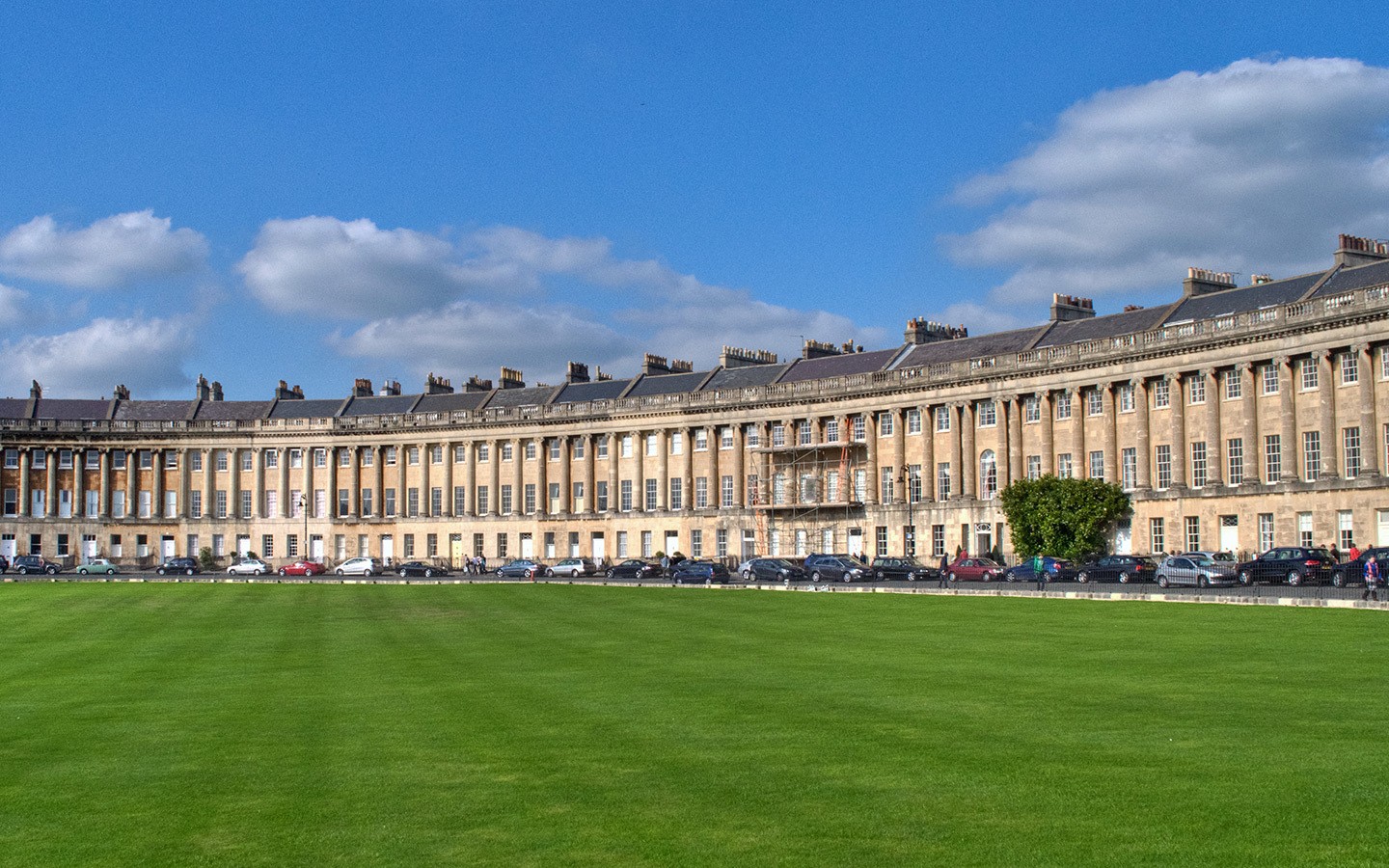 Day 4: Bath > Oxford
The following day, travel from Bath to Oxford, 1 hour 20 minutes away. Catch the 09.43 train from Bath Spa and you arrive in Oxford at 11.13. Oxford is one of the world's oldest and most famous university cities, with a string of notable alumni including 28 British Prime Ministers and 62 Nobel Prize-winners. Take a walking tour* led by a former University of Oxford student to find out more about its history and bizarre traditions.
The university's 38 colleges are dotted around the city and many are open for visitors to wander around their quads and honey-stone buildings. Christ Church is the star – not least for being a Harry Potter filming location as well as the home of Oxford's cathedral – but others well worth a visit include Magdalen, New College, Trinity, St Johns and All Souls.
Discover arts and antiquities from across the globe at the Ashmolean Museum – and enjoy one of the city's best views from its rooftop restaurant – or spot shrunken heads and voodoo dolls at the quirky Pitt Rivers Museum. And you can't visit Oxford without trying punting. Hire a punt beneath Magdalen Bridge (with a 'chauffeur' if you want someone else to do the work) and head out through the Botanic Gardens and Christ Church College Meadows.
Where to stay in Oxford: Spend the night behind bars at the Malmaison Oxford*, the city's former Victorian prison. The cells have been converted into boutique hotel rooms and the visitors' room into a cocktail bar, but it's kept the original stairs and walkways.
Read more: A weekend in Oxford: A 48-hour itinerary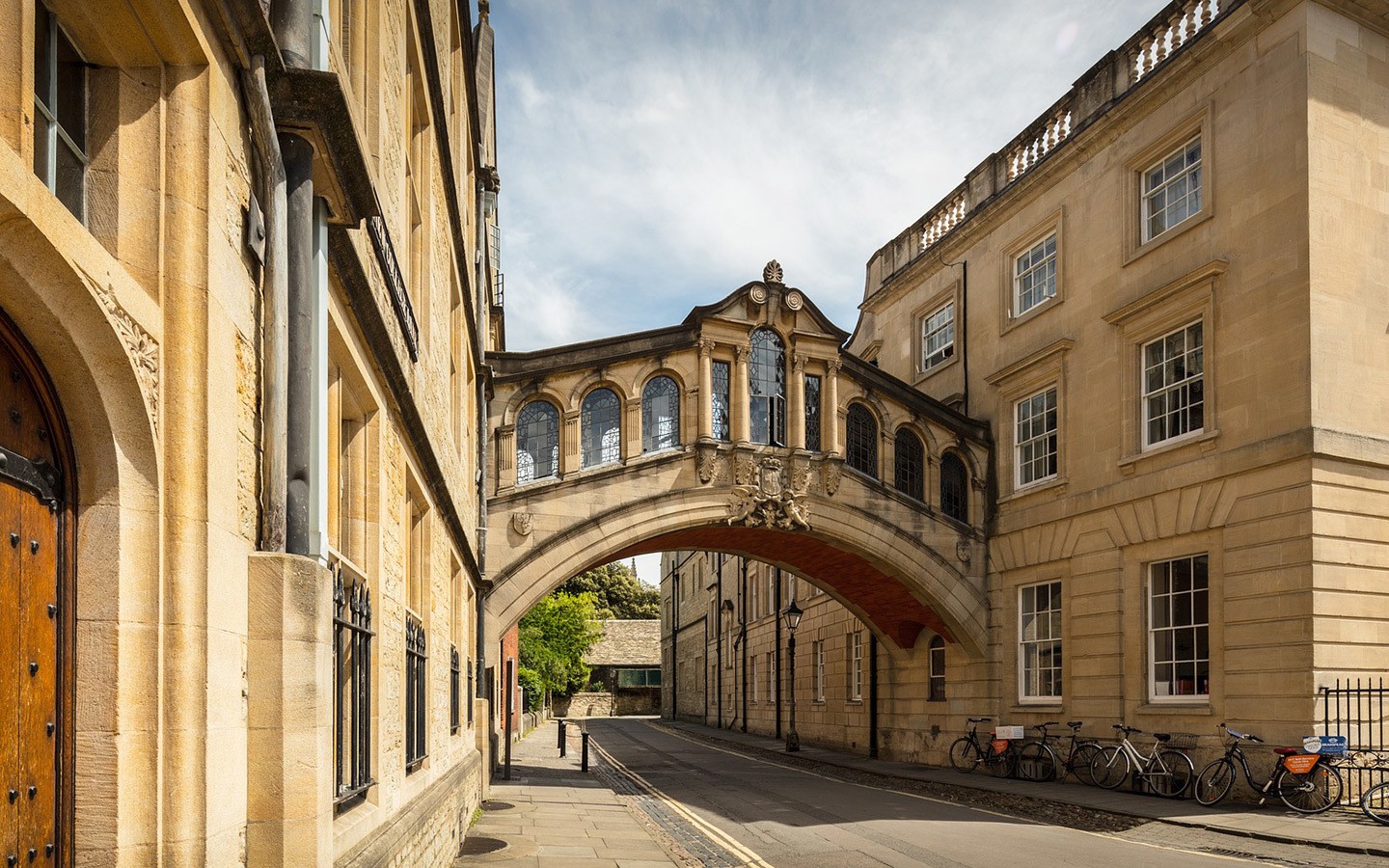 Day 5: Oxford > Stratford-upon-Avon
After a leisurely breakfast, catch the 10.39 train from Oxford for the 1.5-hour train journey to Stratford-upon-Avon, changing trains en route at Leamington Spa (arrive at 11.14 and depart on the 11.32 service which arrives into Stratford-upon-Avon at 11.57). This medieval market town was founded in 1196 and is best known as the birthplace of the Bard.
Look around some of the town's many Shakespeare sites – there's Shakespeare's Birthplace where he was born and grew up, the Schoolroom and Guildhall where he was taught, his wife Anne Hathaway's Cottage, New Place where he spent his married life, his mother Mary Arden's Farm and Holy Trinity Church where he was baptised and buried.
Make sure to catch a performance of one of Shakespeare's plays at the renowned Royal Shakespeare Company (RSC) theatre. Once you're all Shakespeared out, take a walk or boat ride along the River Avon, call in for a pint at the 16th-century Garrick Inn or try some of the interactive games at the MAD (Mechanical Art and Design) Museum.
Where to stay in Stratford-upon-Avon: The Hotel Indigo* is opposite Shakespeare's New Place and a couple of minutes from the RSC. Its Tudor building mixes historic features and a bright, light-filled extension, with a courtyard garden, tearoom and cosy library snug.
Day 6: Stratford-upon-Avon > York
The following day, head north to York. The journey takes around 4 hours, departing Stratford-upon-Avon at 09.30 and arriving into Birmingham Moor Street at 10.17, where you transfer to Birmingham New Street (a 10-minute walk away) for the 11.03 service which arrives in York at 13.30. Then you have the rest of the day and the next morning to explore York.
Take your pick from the different eras of history which have left their mark on York. Walk the two-mile Roman walls circling the city or go back to the time of the Vikings at the Jorvik Viking Centre. Climb up to Clifford's Tower on the site of William the Conqueror's original castle or admire the stained glass windows and climb the tower at York Minster.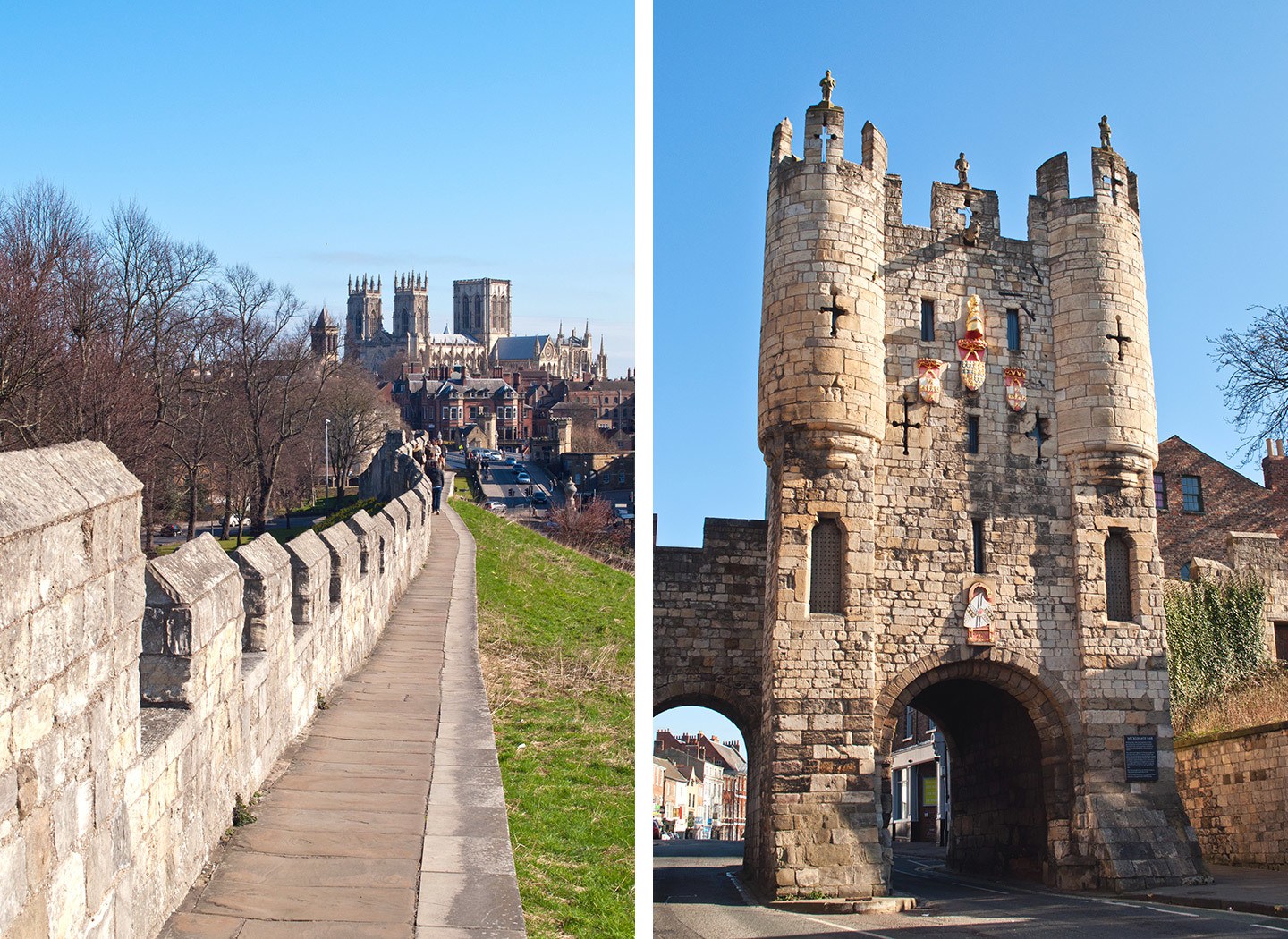 The 14th-century half-timbered buildings of the Shambles are one of York's prettiest spots – and the starting point for nightly ghost tours. Indulge your sweet tooth at the Chocolate Story* or with afternoon tea at Betty's. And don't miss the Castle Museum, my favourite spot in York is a former prison that's now a eclectic museum with a recreated Victorian Street.
Where to stay in York: Just outside the centre in a leafy residential area, Marmadukes Town House* is a former gentleman's residence, with antique furniture, roll-top baths and four-poster beds, along with a restaurant rated one of the best places to eat in York.
Read more: A weekend in York: A 48-hour itinerary
Day 7: York
Spend the final morning of your Historic England by train trip seeing more of York. You can stick with the train theme and visit the National Railway Museum which has 100 trains on display – from a Japanese bullet train to Queen Victoria's Royal Train. Then if you're flying back home, the nearest airport to York is Leeds Bradford. To get there catch the train to Leeds and the 757 bus to the airport, taking 1 hour 40 minutes altogether.
More time?
If you have more time, you could travel an hour north to Durham, another historic university city with a UNESCO World Heritage-listed cathedral and castle. Or carry on across the border to Scotland and spend a few days in Edinburgh (2.5 hours). Visit the Castle and Greyfriars Kirk, listen to bagpipers on the Royal Mile, explore the underground streets of Mary King's Close or climb Calton Hill at sunset. And from Edinburgh you could also add on the one-week Scenic Scotland by train trip to make a two-week UK rail trip.
How much does it cost?
When you're planning a UK rail trip, you can either book individual tickets or get a railpass, which can be a better deal if you're under 28/over 60, want more flexibility or are booking late. Here's how the prices break down for the two different options on this route.
Individual tickets
Ticket prices depend on how early you book and if you're booking a specific train or want to be flexible. There are three main fare categories: Advance, Off-Peak or Anytime. Advance are cheapest and can be booked 8–12 weeks in advance, but are non-transferable so you're tied to a specific train. Off-Peak services are valid on any train outside weekday peak hours. And Anytime are the most expensive but can be bought on the day and used on any train.
Using the cheapest Advance fares, the cost of trains on this route starts at £94 per person:
London > Salisbury: from £21.80
Salisbury > Bath Spa: from £5.30
Bath Spa > Oxford: from £12.50
Oxford > Stratford-upon-Avon: from £20
Stratford-upon-Avon > York: from £34.60
You can also save a third on all rail fares with a Railcard*. These cost £30 and there are different versions for 16–25s, 25–30s, Seniors and Disabled People. You can also get a Two Together railcard for two named adults travelling together, or a Friends and Family Railcard for up to four adults and four children. Both UK and overseas residents are eligible.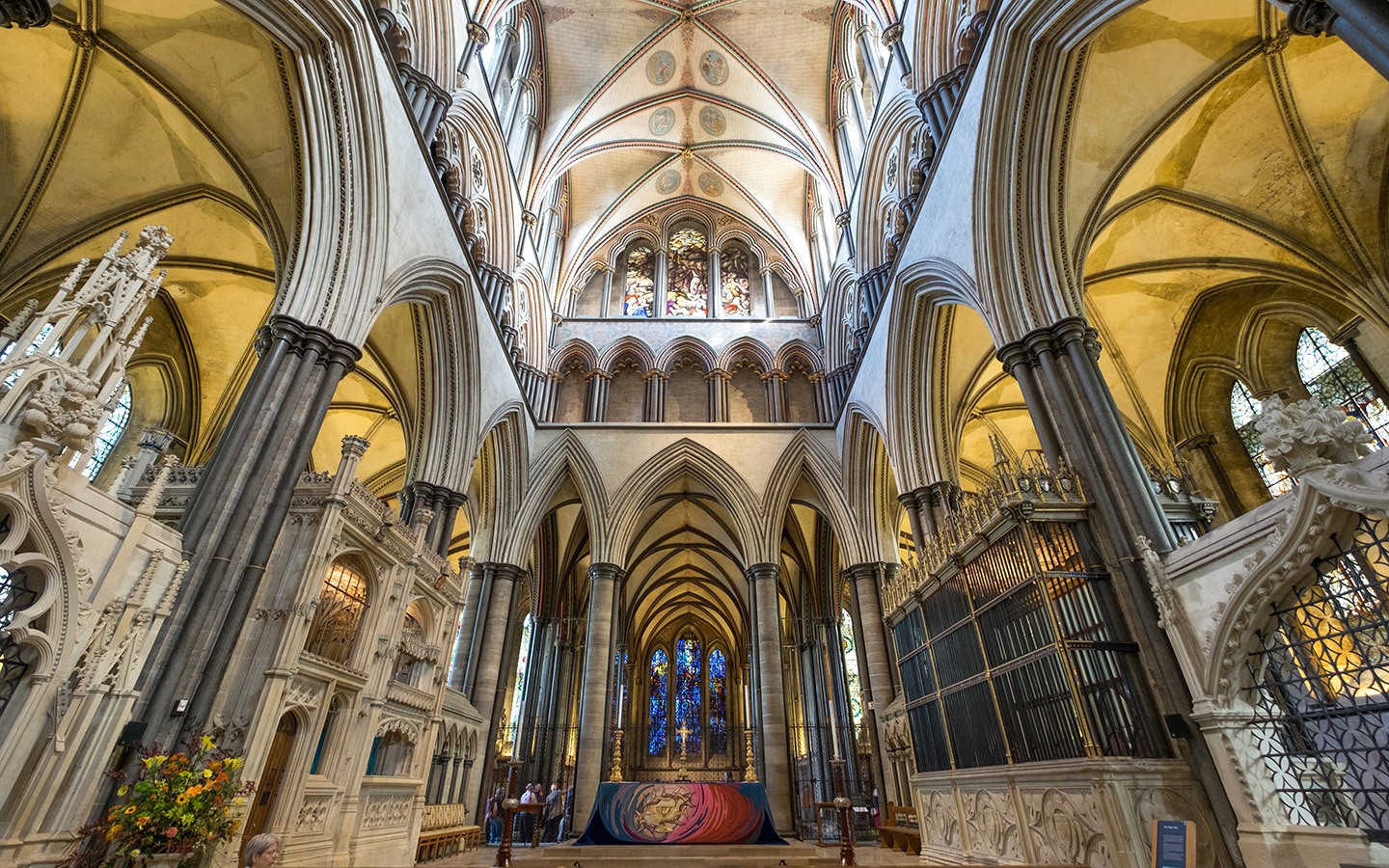 The railpass option
There are various rail passes available, and which you're eligible for depends on where you live. If you live outside the UK, you can can get a InterRail/Eurail* (InterRail is for European residents and Eurail is for non-European residents) or BritRail pass. They all work in a similar way and cover either a set period of time or a certain number of travel days.
For the Historic England by train itinerary, the best InterRail/Eurail option is the One Country Great Britain pass for 5 travel days within 1 month (€241 adults, €209 youths aged 12–27 or €217 seniors over 60). Or the best BritRail option is the England Pass for 8 Consecutive Days (€238 adults, €150 youths aged 16–25 or €202 seniors over 60).
Passholders are recommended to make seat reservations – though it's probably only worth doing for long-distance services or at busy peak times so you're guaranteed to get a seat – which you can do for free at any UK train station up to two hours before departure.
There are also Rover tickets available – these give you unlimited train travel either all across the UK or in a designated region, and both UK and overseas residents are eligible. For this itinerary you would need an All-Line Rover for 7 Days, but at £540 adults/£270 children it's pretty pricey so you're likely to be better off booking individual tickets.
How to book
There are a variety of websites where you can book UK train journeys, but most charge a booking fee. To avoid the fee you can either book direct with one of the train operating companies or with Raileasy* – you can use international credit cards and either use a mobile ticket on your phone or collect them from a ticket machine or station counter.
Pin it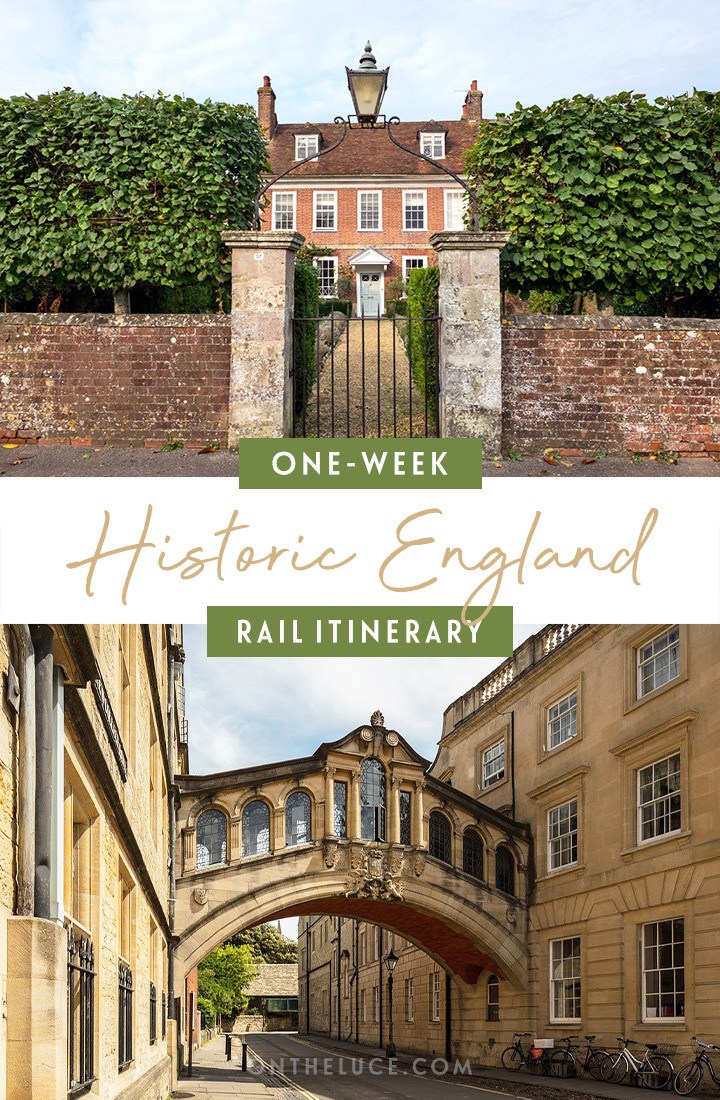 * This site contains affiliate links, where I get a small commission from purchases at no extra cost to you.