On the Luce in 2020, the annual review featuring the highs and lows of travel blogging in the year the world turned upside-down and the travel industry was grounded by the Covid-19 pandemic.
* This site contains affiliate links, where I get a small commission from purchases at no extra cost to you.
Since I started blogging in 2011, I've done a review at the end of each year – a look back at the last 12 months in travel and on the blog, to see what's changed and remember the people and places I've come across along the way. Some years have been more memorable than others, but there's no chance any of us are going to forget 2020. It was the year the world stopped – when travel, life, work and relationships were all turned upside-down.
I came out of 2019 broke and bruised after slogging through a degree, divorce and house purchase. So 2020 was going to be my year. A year of getting back out there, visiting new destinations, signing up to Flight Free 2020, building up my blog and using my sustainable tourism qualification. Well that didn't quite work out quite as planned!
2020 on the road (to nowhere)
Rewind to the start of March and I was in London for a big media travel show, speaking with representatives from destinations around the world about possible trips for 2020. That added to travels already booked to Malta and Austria, a return to Canada and big European rail trip in the pipeline, and it was shaping up to be a pretty good year.
But Covid-19 was already hanging over us, with the show full of chat about how the virus was spreading across Europe. And within a week the UK went into lockdown. Shops and restaurants were closed, travel was prohibited and every 2020 plan I had was cancelled.
Instead I ended up not leaving the UK for the entire year – and not travelling further than I could walk for a three months. 2020 ended up as the year of staying home, of lockdowns, tiers and ever-changing restrictions. Of Zoom quiz nights, prosecco across the shed roof, Clap for Carers, toilet roll stockpiles, sourdough starters and daily walks.
It's been a rollercoaster of a year. Frustrating, scary, lonely, bizarre and boring at times – and sometimes all at once. I'm grateful to have made it through in one piece when people have lost loved ones, jobs and livelihoods. But what's it's like being a travel blogger who can't travel? Here's a trip though the highs and lows of 2020 On the Luce.
The highs
Time at home
Tempting as it might be to write 2020 of as a bit of a disaster, it's actually had some really good moments. I'm a bit of a planner who has to have lots of things in the diary – and then inevitably wishes I had a weekend off. But not being able to plan meant enforced downtime, a chance to build a routine, enjoy my house and hang out with the cats.
The first UK lockdown really limited what we could do – you could only leave your house to shop for essentials or for exercise once a day. So I spent a lot of time at home, fulfilling all the lockdown clichés from baking to gardening (and inevitably failing in the big plans to learn a new language, make my own clothes or catch up on four years of photo albums).
Although I've been more distanced from friends and family and spent more time alone than ever, it's also brought me closer to people. Whether it's getting to know my neighbours, Zoom drinks with friends or a Sunday night quiz with the family (still going strong 35 weeks on!). It's been a year of finding connections where you can, on and offline.
A new love of walking
I've always liked a walk (a shortish one, preferably involving a pub), but lockdown restlessness pushed me to explore my local area, and I fell in love with hiking. Over the last nine months I've followed every footpath I can find from my house out into the hills around Cheltenham, watching the weather, wildlife and landscape change with the seasons.
There's something meditative about walking alone, and I could feel myself getting fitter and stronger as the weeks went on. Then once restrictions were lifted over the summer I started the challenge of walking the Cotswold Way with my mum, aunt and cousin.
The route runs for 102 miles from Chipping Campden in the north to Bath in the south. We've split the route into 10 sections and managed the first seven before local restrictions stopped us, but the plan is to finish it off in the spring. And next on the long-distance walking wishlist is a week-long trip along the Great Glen Way in the Scottish Highlands.
Exploring the Cotswolds
I've lived on the edge of the Cotswolds for almost 10 years, but have still seen embarrassingly little of the area (and written about it even less). So in that sweet spot where relaxed restrictions met long sunny days I took full advantage and explored as much as I could, from lavender fields to country houses, gin distilleries to hilltop viewpoints.
Add that to walking the Cotswold Way and it means I've seen more locally in six months than in the last 10 years. And the result is a brand-new website – Explore the Cotswolds.
Part of me wondered if a national lockdown was the best time to launch a new travel site, but it's motivated me to get out when I can. I'm also working with local experts to share tips and although the site's only a baby I'm hoping it'll grow into a useful resource in 2021.
UK travels
Looking back on previous annual reviews when I did two or three trips a month seems like a different world – that was my sum total of my 2020 travels. Even when restrictions allowed it, it's been a balancing act between supporting the travel industry and managing the risks, the ethics of whether we should go and the likelihood of trips being cancelled.
But when it worked out it felt amazing to get away. Although I didn't leave the UK in 2020 I had four days of sea air, sunshine, coast walks and ice creams in Falmouth in Cornwall. A weekend in Windsor exploring the royal borough on a press trip. And an autumnal, wild and windy week in Scotland on the beautiful Isle of Skye.
Even though nothing was 'normal' – with mask, social distancing, contact-free check ins, pre-booked time slots and restaurant curfews – those tasters were a preview of how fantastic it will feel to be able to travel again, something I'd started to take for granted.
Graduating (at home)
The actual graduation ceremony might have been another victim of coronavirus, but I'm still really happy and proud to have graduated with my Master's in sustainable tourism this summer – even if I did get the certificate in the post and celebrated with a glass of prosecco in my garden rather than on campus at the University of Glasgow.
And although plans to try and build up my work in sustainable tourism ended up getting shelved for now, I've still managed a few more media appearances in 2020, talking about travel restrictions, Brexit and staycations for BBC national and local radio.
The lows
Blogging as a business
So what does a travel blogger do when they can't travel? When it's not just something you love to do but your business and livelihood too? Page views on the blog started to plummet in March and haven't recovered yet. Advertising revenue crashed and affiliate income disappeared as trips were cancelled, and at worst I was down by 90%.
After the shock there were the big work plans – catch up on posting about past trips, update all my old blog posts, create an ebook. But that mini burst of enthusiasm didn't last long. It's hard to motivate yourself to write about travel when you can't do it, and posting about travel, whether on the blog or social media, started to feel a bit wrong.
So in the end I stepped back – publishing only 24 posts in 2020, the lowest since I started blogging. Among them were in-depth itineraries for rail trips in Europe and Britain, a look back at how travel has changed in the last 10 years, a film location walk around London, a guide to choosing an Alaskan cruise and a trip back in time in my home region.
I'm hugely grateful I still had some non-travel work as well as some self-employment government support. And in the gaps between lockdowns blog traffic has started to pick up. But it's been a precarious year and who knows when things will recover.
Travel industry fears
Millions of people around the world rely on the travel industry to live, and after nine months of restrictions it's on its knees. It's been heartbreaking to see so many businesses struggling, with even big name companies and airlines folding or teetering on the edge.
Talking to small business owners in Windsor brought home how hard it's been for people to run a travel business when they've lost most of their customers, and although they're doing everything they can to make things safe they still might have to shut down at any minute.
Although plenty of people are champing at the bit to get on a plane and jet off, well anywhere, there are a lot of others feeling nervous about travel. A year of cancellations, chasing refunds, last-minute changes to rules and quarantines have left a lot of us understandably jumpy, and I can see travel near home being most popular for a while.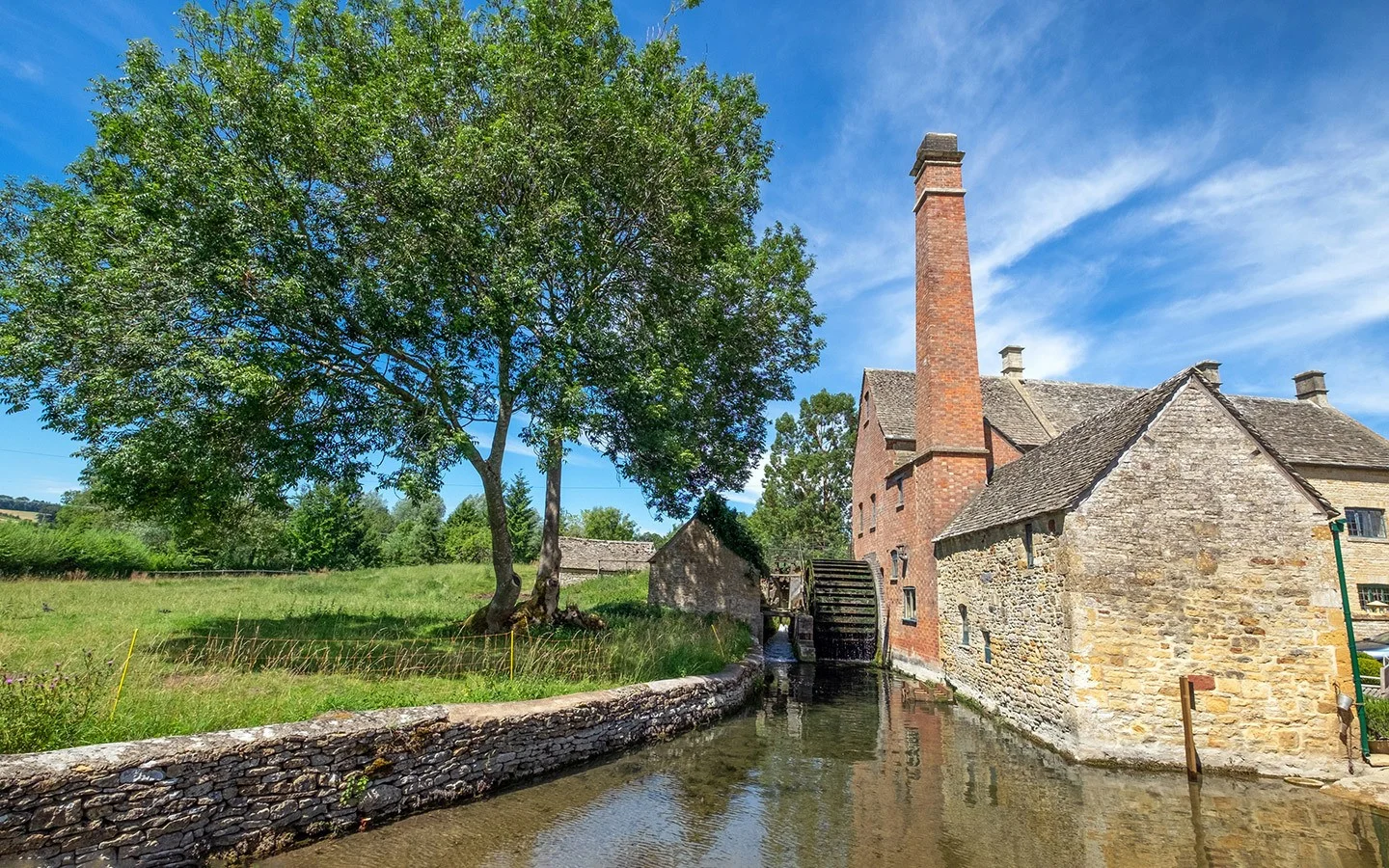 A Flight Free failure
Back at the start of last year I signed up to Flight Free 2020 – a pledge not to fly for the whole year to reduce my carbon emissions. And on paper I couldn't have picked an easier year to do it, being as I've done all of three trips. But embarrassingly I still failed!
Travel restrictions have hammered rail services, with reduced numbers of trains and socially distanced seating meaning prices have gone up hugely. So when I'd booked my trip to Skye and naively assumed I'd pick up a cheapish train fare I was brought back down to earth fast and ended up booking a budget flight for a quarter of the price of a train ticket.
After a few years people when became more aware of their impact on the environment, it feels like the pandemic has undone a lot of the good work. The push to cars over trains, a return to single-use plastics, disposable masks. The reset of the travel industry could be a chance to rebuild in a more sustainable way, but will money pressures put paid to that?
Although I think it's a good idea, I probably won't be signing up for Flight Free 2021 – I suspect this year's going to be restricted enough as it is – but I am going to try and keep the number of flights I take to a minimum in the future and travel overland wherever I can.
And so to 2021…
So as we start 2021, what next? With vaccines starting to be rolled out across the world, things are looking a bit more hopeful – but with the UK heading into another lockdown I won't be making any plans (other than a few more local walks) for a while yet.
Catching up with all the friends and family I've missed in 2020 is going to be my big priority this year. But I'll still be dreaming of sunny days on Greek island beaches or rail trips through snowy mountain peak. Thanks so much to everyone who's joined me on the ride in 2020 and fingers crossed for the happiest, healthiest 2021 possible for all of us.