Travel and blogging highlights On the Luce in 2019, including a cruise through the Alaskan glaciers, the Canadian Rockies by train, snowy Lapland, Scotland's highlands and islands, and much more.
* This site contains affiliate links, where I get a small commission from purchases at no extra cost to you.
As we reach the end of the year, looking back at the last 12 months' travels has become an annual tradition. But if there was ever a year where nothing went to plan, it was 2019! It's been one of my toughest years, with personal troubles knocking me for six and curtailing my travels. Dealing with a degree and a divorce at the same time meant 2019 was less about big trips and more about mini escapes and little moment among the stress.
So instead of my usual month-by-month review (because there are a couple in there which I'd happily forget!), I've picked 19 of my best travel-related moments of the year, from cruising through the Alaskan glaciers to appearing on BBC Breakfast TV.
1. Pink Arctic Circle sunrises
When I booked a trip to Rovaniemi in Lapland in January, the main thing I was worried about (apart from the cold) was how dark it would be. In the depths of winter there are less than three hours of daylight, with the sun rising at 11am and setting at 1.45pm.
But it turned out it didn't just get dark at 2pm, and instead we got hours of candy pink and gold sunrises and sunsets each day. It's the one trip I've done where I managed to get up for sunrise every morning – and the colours were almost beautiful enough to make up for the fact that we didn't manage to see the Northern Lights!
2. Husky sledding in Lapland
Top of my Lapland must-do list wa a ride in a husky sled, and it was even better in real life than it looks. Those Siberian Huskies can seriously move, and speeding through the snowy forests was a real adrenaline rush, even if it was all over a bit too fast. Though we did still get to stroke the dogs and see some of the gorgeously fluffy puppies at the Husky Park.
3. A cosy winter weekend in the Cotswolds
I might live on the edge of the Cotswolds, but there's still so much of the area I haven't seen. If you're looking for a cosy country pub it's one of the best places to go, and I tried The George Inn in Barford out back in January. The weather was grey and chilly but it was the perfect hideout – one of those pubs you'd love to have as your local, where I ended up drinking red wine by the fire and chatting to random people until into the night.
4. A boat trip on Lake Como
After finishing my last uni classes I was in desperate need of a fix of sunshine, prosecco and gelato, so took a train trip to stunning Lake Como in Italy for a lazy week with my mum. We took the funicular to hillside Brunate, walked the lakeside path and took a day trip to Milan by train, but this part of the world is all about the water, so we hopped onto one of the ferries to explore a string of pretty villages, palazzos and waterfront cafés.
5. A bloggers' break at Log House Holidays
Most of the time travel blogging involves more time in front of a laptop than actual travelling – photo editing, writing posts, social media scheduling. Which is why it's great to have people to bounce ideas off (and moan about Instagram engagement to).
My blogging support group is the fabulous Top UK Travel Bloggers ladies, and this spring we all got together in real life for a few days of planning, chatting and soaking in the hot tub in one of my favourite places – the beautiful Log House Holidays in the Cotswolds – coming away full of inspiration and ideas for the future.
6. Road tripping the Scottish Highlands
The best thing about studying in Scotland over the last year and a half has been how easy it's made it for me to explore more of the country. But somehow I'd still managed to miss out some of Scotland's best-known destinations.
So when my sister and cousin decided to walk the West Highland Way, I tagged along as the support team for a Scottish Highland road trip which took in Loch Lomond, Glencoe and Fort William, with whisky distilleries, waterfalls, boat trips, famous train journeys and the utterly gorgeous, James Bond-approved Glen Etive drive along the way.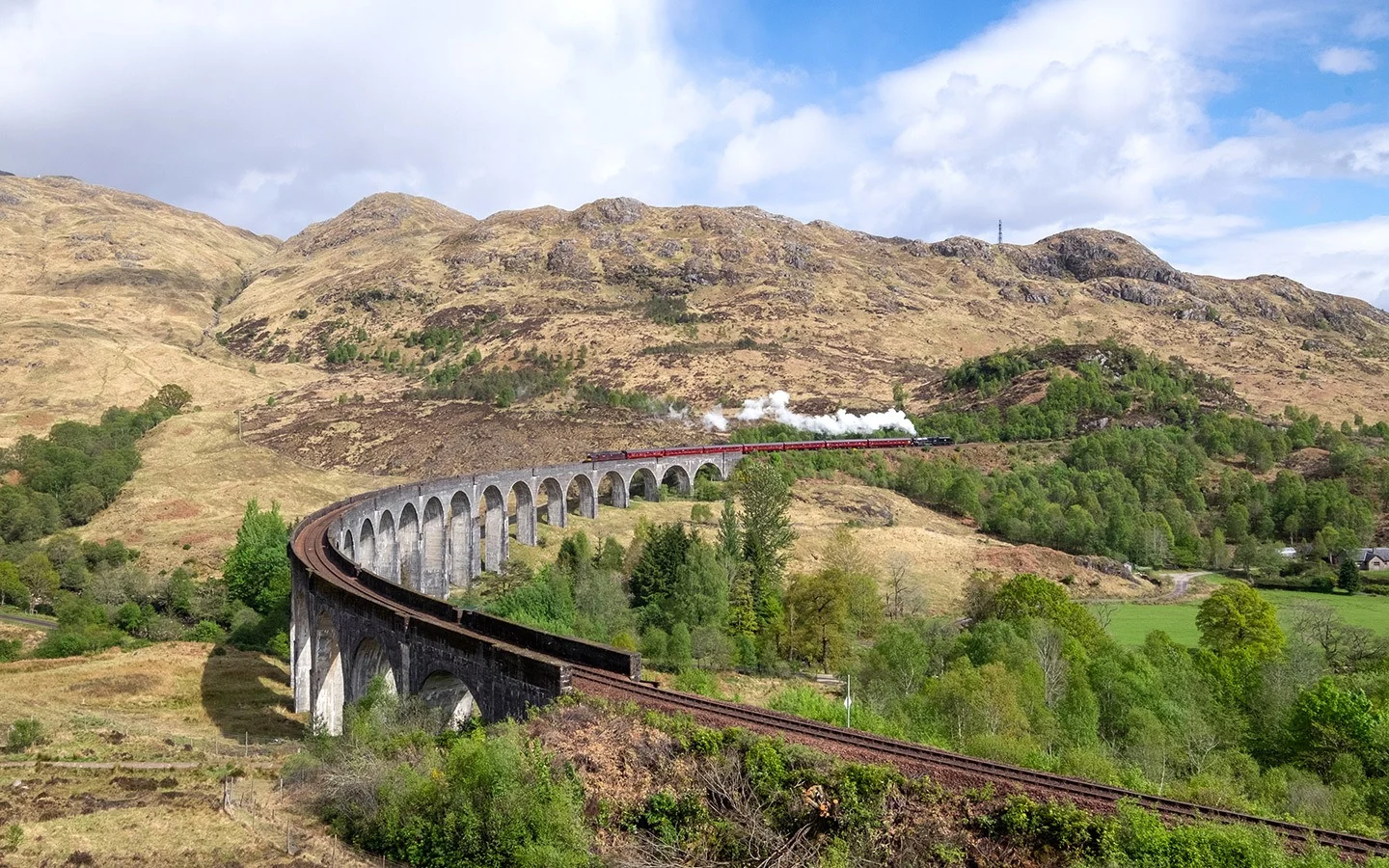 7. Talking carbon offsetting on TV and radio
Over the last year I've been studying sustainable tourism and trying to bring some of what I've learnt into the blog – and one post which really took off was about carbon offsetting your flights. And when the BBC were filming a segment about carbon offsets for BBC Breakfast they invited me to Bristol Airport to be interviewed.
I didn't think much more about it until three weeks later when I was all over the news one morning, leading to five more (very nerve-wracking) live radio interviews that day. And since then I've been back on air talking about mini toiletry bottles and working holiday visas. Totally out of my comfort zone, but one of the best things I've done!
8. Rediscovering my hometown
Much as I love travel, when my life was turned upside down this spring the only place I wanted to be was at home. And not heading away multiple times a month gave me the chance to rediscover what I love about my hometown.
It's a great time for Cheltenham, which has just been rebranded as 'The Festival Town' with a whole range of new events. I've binged on talks at the Literature Festival, taken part in a Chinese tea ceremony, become a Park Run convert and spent lots of time with friends and family – and the plan is to keep mixing up home and travel in 2020.
9. A Fringe weekend in Edinburgh
From my first home to my second home – Edinburgh. With my sister living in the Scottish capital I usually make a few trips up there each year, and this year one of them coincided with the full craziness of the city's Fringe Festival in Augist.
I love the randomness of the events at this time of year. There's every type of show and event you can possibly think of, and we did a pick and mix of genres, from New Orleans jazz and feminist podcasts to food festivals and Stranger Things-themed cocktails.
10. The perfect day at the Hubbard Glacier
I'm a complete geography geek, so Alaska's mountains and glaciers have been on m wishlist for years, and this autumn I finally made it there for a cruise along the coast. The one thing you take your chance on in Alaska is the weather though, so after sailing up a misty Inside Passage we didn't have the highest of hopes for our day at the Hubbard Glacier.
But the conditions couldn't have been more perfect – clear skies, calm seas and this dazzling array of blue, turquoise and white – so good even the crew were up on deck taking photos and the captain got the ship closer than it had ever been for a full 360° spin.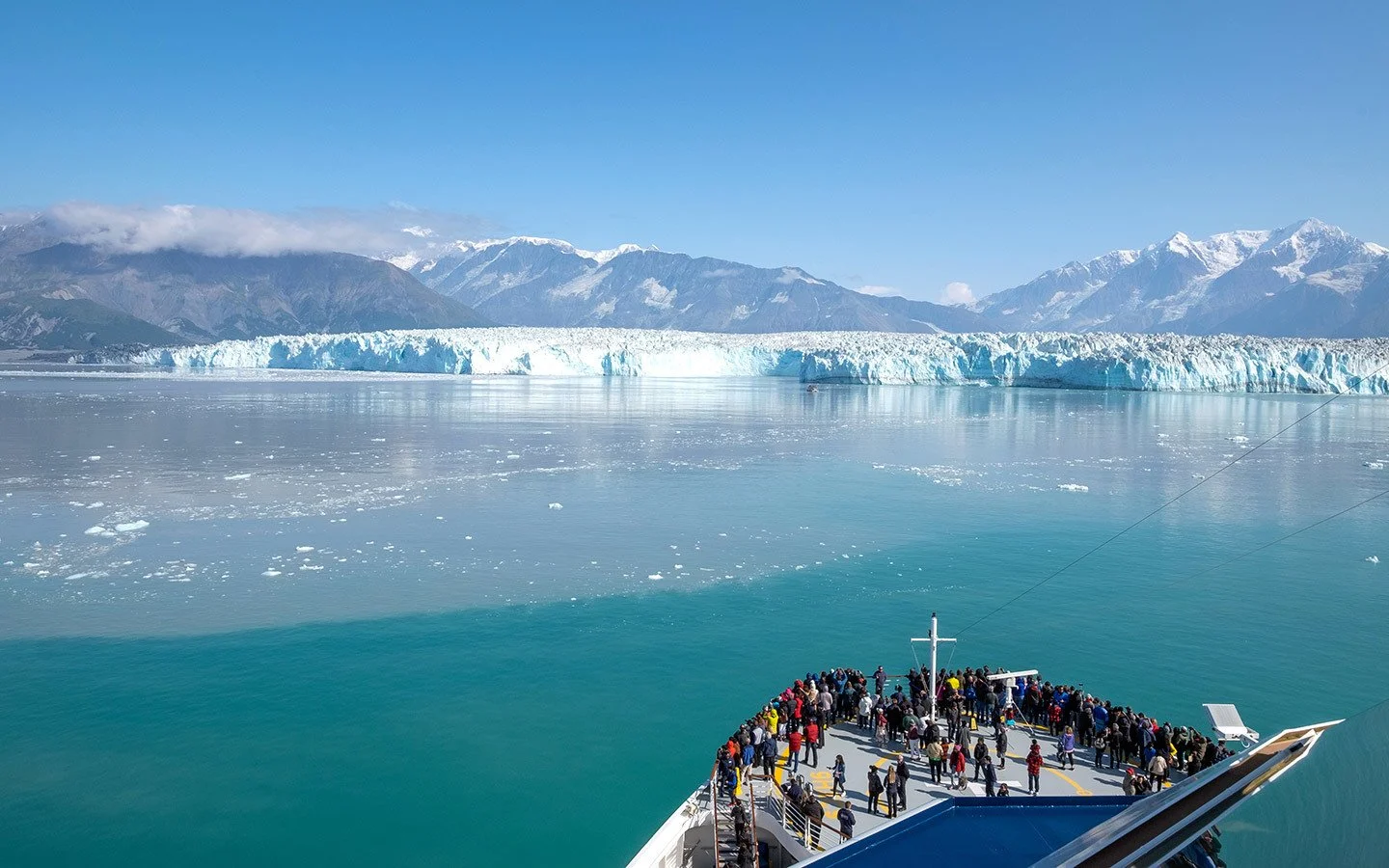 11. Exploring colourful Ketchikan
I'd never even heard of Ketchikan before my Alaskan cruise but loved this quirky, colourful old town. The wooden boardwalk houses were built over the water in the 1920s when the street was a hub for bootleggers and brothels catering for the salmon fishermen (it was nicknamed 'the town where men and fish come upstream to spawn'!).
They're more respectable shops or restaurants these days, but we got a glimpse of their glory days in former madam Dolly's House, with a trapdoor for bootlegged whisky from Canada and a backdoor from the sneaky 'Married Man's Trail'.
12. Taking the train across Canada
I can never resist a train ride, and the trip across the Rockies from Vancouver is one of the best around – but also one of the priciest. So with the Rocky Mountaineer out of my budget it was onto plan B and a trip on the regular Via Rail train. You might have to sleep in your seat and the catering is more train buffet than silver service, but the views more than make up for it – including lakes, mountains, forests and deer running alongside the tracks.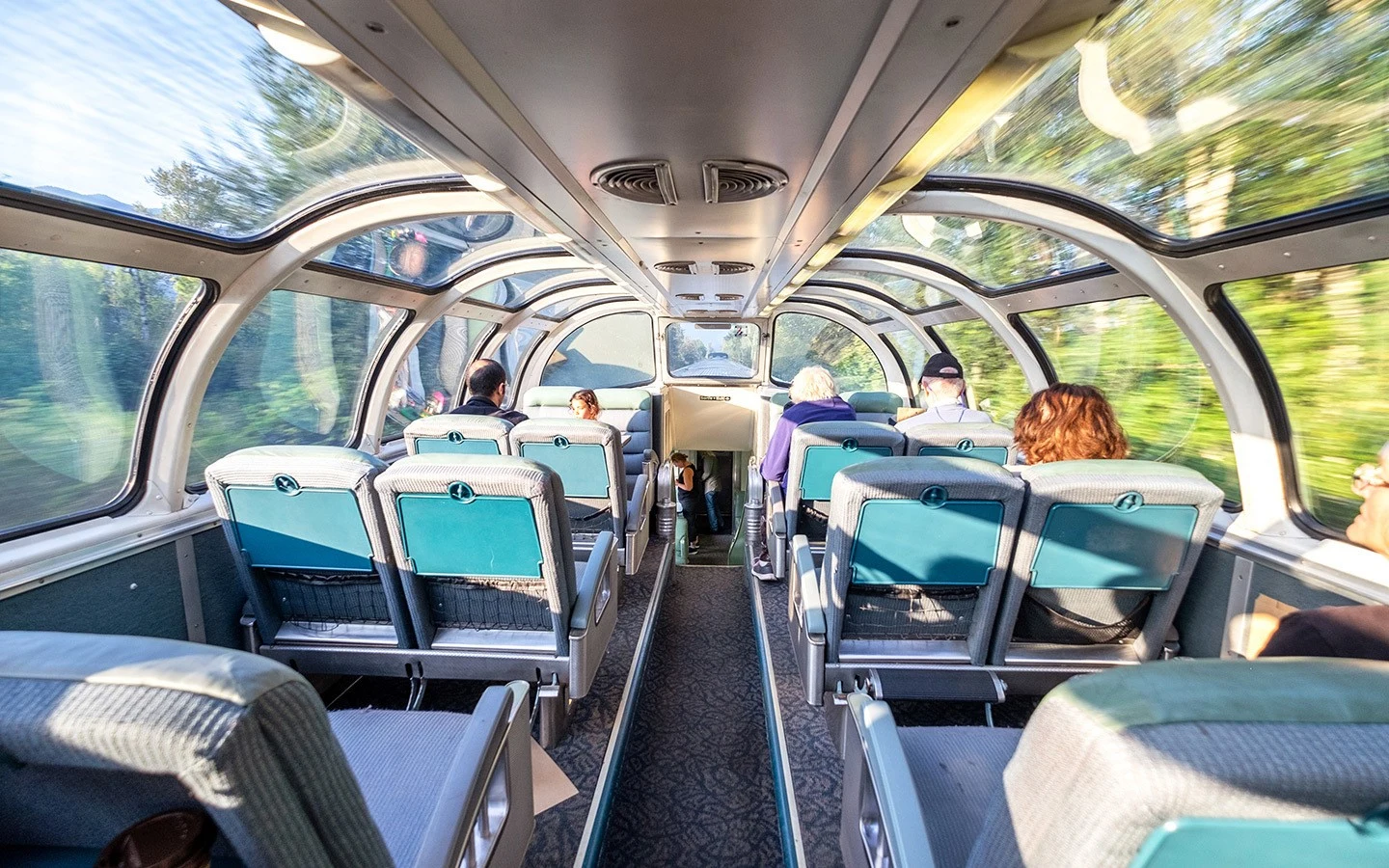 13. An ice explorer breakdown on the Columbia Icefields
The Columbia Icefield is the biggest ice mass in the Canadian Rockies, and you can get right onto the surface of the Athabasca Glacier on board an ice explorer. These $1.3 million giant pieces of kit are designed for extreme slopes and icy terrain.
Though we managed to pick one that broke down… halfway up the steepest unsealed road in North America. After hanging around at a 45-degree angle – with a lot of reassurance that the brakes were firmly on – we eventually slowly reversed down to the bottom and were collected by a rescue bus for a bit of extra drama on the ice.
14. Discovering a secret lake in the Rockies
I've seen some pretty amazing scenery in Canada, but the Rockies are another level, and lakes Louise, Peyto, Moraine are justifiably famous. But one of my unexpected highlights was a lake pretty which much no-one else will have heard of.
Kinky Lake (which is worth visiting just for the name) is just outside Jasper's National Park boundary, down an unsealed road which to be honest we only really found because we got lost. But with its still waters, mountain reflections and perfectly timed boatman (the only other person for miles around) it was straight off a postcard.
15. The Settle to Carlisle Railway in steam train style
My second scenic train trip of the year was in more luxurious vintage style, as my dad and I headed back to the Golden Age of steam travel on the Settle to Carlisle Railway. Our steam engine Leander was a bit of a celebrity, with crowds gathered to take photos along the route. And our on-board Pullman dining – starting with a Champagne breakfast and ending up with a four-course dinner – was a major step up from my Scotland commute.
16. Autumn days in the Isle of Skye
Next in my list of Scottish oversights was the Isle of Skye. It's probably Scotland's most famous and visited island, but our base in the far north of Skye kept the remote and peaceful feel. We road tripped around the island, from pretty Portree to the dramatic rock formations in the north-east of the island. And even the famous Fairy Pools weren't too crowded on a drizzly autumn afternoon, with beautiful golden colours among the mist.
17. A trip back in time in the Wye Valley
I don't do a lot of press trips, but when I was invited join a tour through the Wye Valley I couldn't resist. I grew up in Ross-on-Wye which was at the start of the route and each of the stops featured somewhere in my history – from school trips to Goodrich Castle and walks around Symond's Yat to ciders by the riverside at the Hope and Anchor in Ross.
As well as my own footsteps we were following those of William Gilpin, whose book 'Observations on the River Wye' 250 years ago was one of the first travel guides ever written – I wonder what he'd make of travel blogging today?
18. Uncovering Hidden London at Down Street station
London has plenty of underground secrets, and this winter I took my third Hidden London tour to Down Street. The station was only used from 1907 to 1932, but had a second life as the secret base for the Railway Executive Committee in WWII.
40 people lived and worked in the tunnels which had meeting rooms, bedrooms, bathrooms and kitchens serving off-ration caviar and Champagne. No wonder Winston Churchill liked to used it as a shelter. The station had all its contents stripped out after the war and is now spookily abandoned, but Piccadilly line trains still run right past its old platforms, with commuters never knowing this secret world is there.
19. Finishing my Master's degree!
But this year's biggest highlight was finishing my MSc Tourism, Heritage and Sustainability at the University of Glasgow. Getting back into studying, writing essays and commuting to Dumfries every week weren't always easy, but I learnt so much and developed a real passion for sustainable travel that's going to have a huge impact on my 2020 travels.
I finally handed in my dissertation before Christmas – looking at the influence of Instagram on overtourism at natural sites – and fingers crossed I'll be graduating next summer.