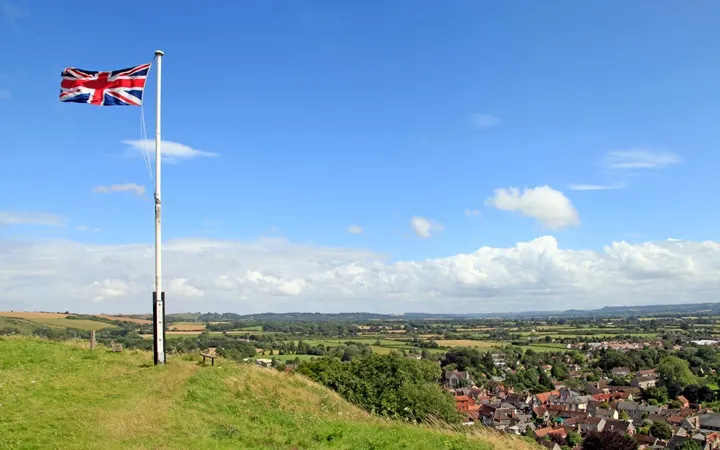 There's a whole list of must-see English destinations which pull in visitors from around the world – London, Bristol, Bath, Manchester, Liverpool, York. But there's a lot more to the country than its famous spots, and if you loved Oxford's colleges or the Lake District's scenic views, then there's bound to be another similar place you might like just as much.
I'm a big fan of the slightly overlooked places, what you could call the tourism B-list – the places that don't get the huge crowds of visitors but have plenty of their own charms, and are perfect if you've already seen the famous sights or are looking for something a bit different. So here are six destinations which make great alternative places to visit in England.
Read more: 10 Great British weekend break ideas
Six alternative places to visit in England
If you like Oxford, try Durham
With ornate collage buildings, gowned academics, dusty bookshops and fleets of bikes, Oxford is just what you'd imagine from a British university city – you can almost feel yourself getting cleverer by association. But Oxford and rival Cambridge aren't the UK's only classic university cities. Further north, Durham has a lot of similarities but with a lot less visitors.
Like Oxford, it's a small city that's packed with history. They're both set along a river with cobbled streets, botanic gardens, great museums and a university made up of separate colleges. You can take a self-guided tour of the Durham's campus (check out University College and St Hild and St Bede for the prettiest buildings), visit the UNESCO World Heritage cathedral and castle, and if you're there in November catch the UK's biggest festival of lights, Lumiere.
If you like Cornwall, try Dorset
In the far south-west of England, Cornwall has 300 miles of coastline that twists and turns past rocky headlands, tiny fishing coves and wide sandy beaches. It's Britain's most popular holiday destination – and it certainly feels like it when you're stuck in a four-hour traffic jam on the road to get there during the summer holidays. But head a bit further east and you'll find the county of Dorset – a lot less busy but with some equally beautiful coastline and seaside towns to explore.
There's the fossil-strewn Jurassic Coast, the perfect arch of Lulworth Cove, the seaside resort of Weymouth and the nature reserve of Brownsea Island with its red squirrels. And just like in Cornwall you can find boutique hotels, ruined fortifications, artists and sculptors studios, local wineries and plenty of great seafood – don't miss West Bay crab and Portland sea bass.
If you like York, try Chester
With influences from the Romans, Vikings, Normans, Tudors and Victorians, York is a snapshot of British history within one city. But across the other side of the country near the Welsh border is a town with more than a few similarities – Chester. Both towns started off as Roman fortresses – back then York was known as Eboracum and Chester was known as Deva Victrix.
There are still Roman ruins around Chester, including Britain's largest Roman amphitheatre. Both York and Chester are surrounded by medieval city walls which you can walk around and have cathedrals and trips on the river. Chester also has Tudor-style half-timbered black and white buildings known as the Rows, with streets lined with cafés, shops and pubs.
Read more: A weekend in Chester: A 48-hour itinerary
If you like Bath, try Cheltenham
Back in the 18th-century, spa towns sprung up around the UK for the upper classes to come and 'take the waters'. The most famous of them was Bath, and it still pulls in plenty of visitors today. But it's not the only spa town in that part of the world, less than 60 miles away is Cheltenham. Both towns proudly show off their spa heritage as part of their names, and you can still taste the mineral waters in Cheltenham at the Pittville Pump Rooms (and they're as disgusting as Bath's!).
Bath and Cheltenham also share the same elegant Georgian terraces – Cheltenham even has its own lookalike curving Royal Crescent. Bath is known for its Jane Austen connection, but Cheltenham has its own literary interest with an annual literature festival along with science, jazz, music and food festivals, and it's the home of the famous Gold Cup horse race.
Read more: A weekend in Cheltenham: A 48-hour itinerary
If you like the Lake District, try the Peak District
Its dramatic landscapes of lakes and mountains has made Cumbria's Lake District Britain's most popular National Park. Over 16 million people visit every year to hike and climb, so you might well find yourself in among Gore-Tex-clad hordes at its most popular spots.
A bit further south in Derbyshire, the Peak District gets about half the number of visitors of the Lake District so its easier to lose the crowds. Both parks have no shortage of beautiful views and there are plenty of Peak District walks and cycle routes (or cosy country pubs if that sounds too energetic). The Peak District also has a few of lakes of its own, including the boating lake at Carsington Water and the long pools outside the grand Chatsworth country house.
If you like Brighton, try Margate
An hour from the capital, Brighton is a coastal weekend escape for thousands of Londoners who shop the boutiques of the Laines, stroll along the pier and party all night. But for a more relaxed seaside break – with a sandy beach that beats Brighton's pebbles – try Margate. It was one of Britain's original seaside resorts but fell into decline when people started travelling abroad.
But now Margate has been regenerated and is challenging Brighton with its eccentric, arty style. Like Brighton, Margate has an old town which is full of cafés, pubs, galleries and quirky shops. There's a thriving art scene with the Turner Contemporary art gallery and music at its jazz and soul festivals and annual carnival. And there's also the redeveloped Dreamland, the UK's oldest pleasure park with its vintage rides, side shows and plenty of candyfloss.
Have you ever visited any of my alternative places to visit in England – or do you know of any others I should try?
Pin it