On the Luce in 2011 – travel highlights from my first year of blogging, including spending winter in the Alps, spring on the beach in Bali, autumn in Paris and taking a winter city break to New York.
* This site contains affiliate links, where I get a small commission from purchases at no extra cost to you.
It's coming to the end of the year which means only one thing – it's time for an influx of end-of-year review blog posts! 2011 has been a year of huge changes for me. This time last year I had a steady, full-time job for a London university. But after almost ten years in the capital, in January I gave it up to be a freelance editor/designer and move to Cheltenham.
One of the big reasons for the change was to have a more flexible working life. I'm never going to be able to be fully 'location independent' – and nor do I want to, I love being near friends and family, and having the stability of a home base – but I did want to be able to travel more, and fit my work around my life a bit more, rather than the other way round.
So how has the first year gone? Not bad at all! Leaving London lowered my living costs, which has taken the pressure off, and I've managed to find enough work to keep me going. Freelancing has meant a few full-on long working days, but not being limited to a holiday allowance has meant I can take up more travel opportunities.
So I've been able to travel with different people – my family, my friends and on my own – and in different ways. By the end of the 2011 I'll have spent a total of four months travelling, or a third of the year. Not a bad target to try and beat in 2012… but how did I spend it?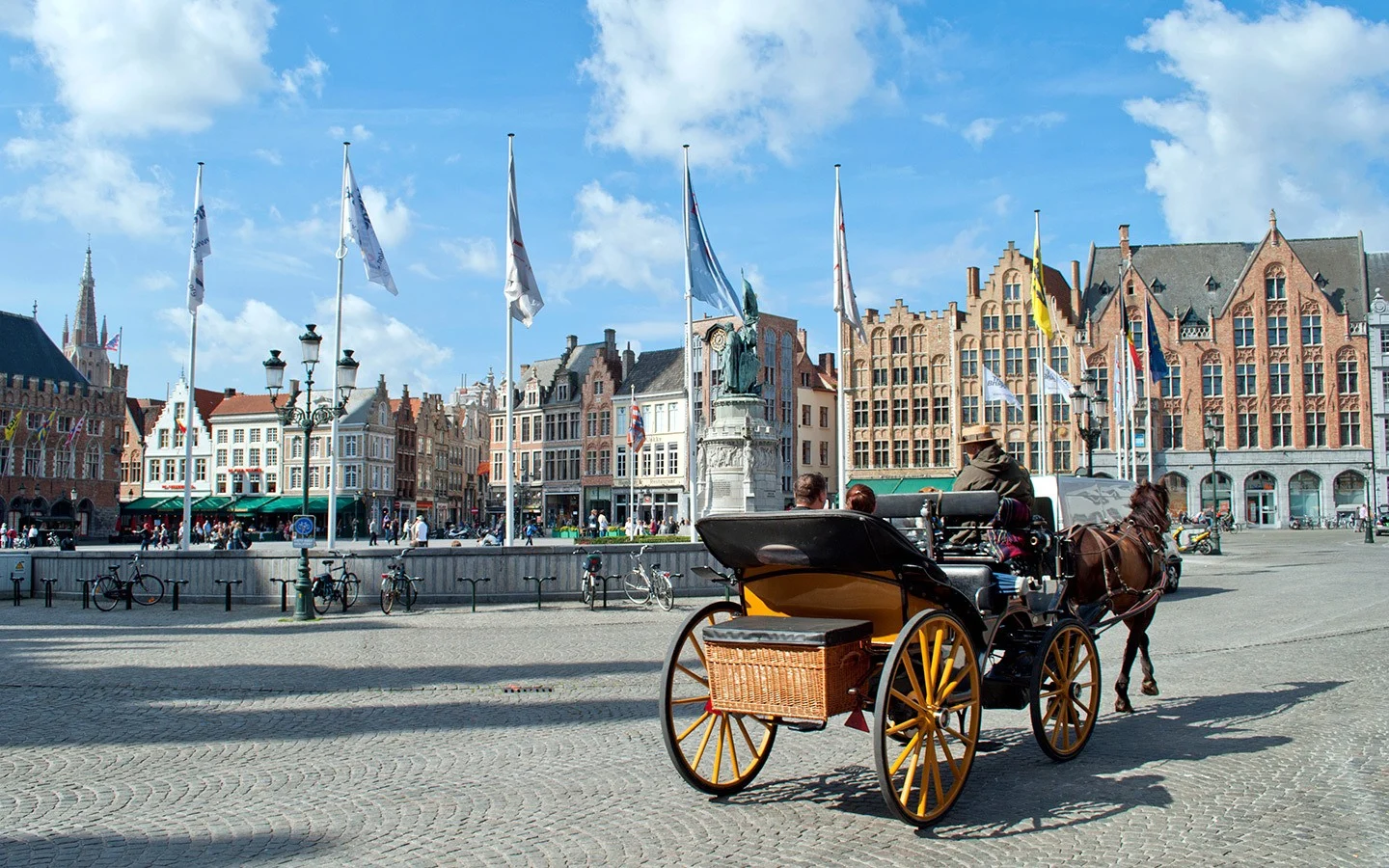 Winter: On the slopes in the French Alps
I love skiing and always fancied the idea of spending a season on the slopes. So I looked into renting somewhere and having friends come out to stay to help with the cost. The plan got slightly downgraded after I got nervous of scarily expensive season rentals, but I found a place for five weeks in the town of St Jean d'Aulps in the French Alps.
The apartment was tiny – though I managed to pack in 15 people over five weeks – we had the least snow in years, but still had a great time. I also got an unexpected tan, with temperatures up to a sunny 16ºC on the slopes. But lots of vin chaud was drunk, lots of racelette was eaten, and every one of my snow novices loved it and wants to go again.
Spring: Back to South-East Asia
South-east Asia is one of my favourite parts of the world, and where I first discovered my love of travel. But after spending a lot of time there on my RTW trip, I hadn't been back in the eight years since. I'd had to miss out Bali on that trip as it was just after the 2002 bombings, so I've always wanted to go back and finally see it.
So I spent three weeks there in April, visiting Legian, Ubud, Nusa Lembongan and the Gili Islands. It was like south-east Asia on a micro-scale, with white-sand beaches, tropical rainforests, kamikaze motorbike drivers, 100% humidity, street stalls, kleptomaniac monkeys, persistent mosquitoes, delicious food, and that smell you only get in Asia.
The only thing missing was the manic big-city experience, but I managed a taste of that on my way home with a stopover in buzzing Kuala Lumpur. It felt great to be back.
Summer: Exploring the UK (and a bit of Belgium)
I don't usually go abroad that much in the summer, partly due to the higher prices and partly due to a (misguided) hope there'll be a sunny summer at home. And we did manage sunshine for a family trip to Lulworth Cove in Dorset. We hired a big house near the sea for a week of lazing, eating and drinking too much along with a few coast walks.
I did make it out of the country for my annual European weekend trip with my mum. Our destination criteria are a) accessible by train b) enough to do for a couple of days c) good food and drink (spot a theme here…). So this year's pick was Bruges, with its cobbled streets, crooked bridges, meandering canals, medieval buildings and lots of chocolate.
Then I had a free week in September and no idea where to go, so decided to tick a UK sleeper train journey off my travel wishlist. I came up with a plan to take the overnight train to Edinburgh then head up to the Isle of Skye before stopping off on the way back in York.
An excellent plan… which went completely wrong. After a few train problems I didn't end up making it to Skye at all, but still managed a great time in Edinburgh and York (and a lesson learnt about the perils of being a travel planner!).
Autumn: House-sitting in Paris
One of the good things about freelancing is that I can work anywhere, so when relatives with an apartment in Paris needed a house-sitter, I was straight there. I had big plans for what to see and do over six weeks – from finally climbing the Eiffel Tower and visiting the Louvre (both of which I did), to seeing the Palace of Versailles (which I didn't!).
As well as ticking off the tourist must-sees I had time to see some of the more unusual Parisian attractions and events – the Nuit Blanche arts festival, the eerie catacombs, the Promenade Plantée elevated park, the steampunk Metro station. I kept finding more and more to see, so have come home with a longer Paris to-do list than I started with.
Winter: City breaks in New York and Dublin
I also managed to squeeze in long weekends to two of my favourite cities – New York and Dublin. In New York we were treated to glorious late-autumn weather and revisited some old favourite classic NYC sights – Central Park, The Rockefeller Center and Times Square – as well as discovering new ones like the High Line and New York Public Library.
One of my best travel moments of the year was drinking champagne in a rooftop bar overlooking the Empire State Building as the sun set over Manhattan (wrapped up in a giant red hooded blanket!). Then just before Christmas it was off to a frosty Dublin for a couple of days, warming up from the freezing cold weather with lots of Guinness stops.
So that was my 2011 travel year. All in all, it's been a fantastic one, visiting six countries (France, Indonesia, Malaysia, Belgium, USA and Ireland) for a total of 124 travelling days. Lets see if I can beat that in 2012! More on my travel plans for next year to come, but until then thanks for reading and wishing you all a great Christmas and New Year.